You want a suitcase that is easily accessible, has an excellent design and will last you for the many trips you'll make.
So getting the perfect bit of luggage is something that you will want to think about and size up all of your options.
While we're on the topic of luggage, there is a high volume of models out there, but in recent years.
A brand named Monos has piqued the interest of travel enthusiasts who praise the simple yet effective design, so we're here to see if these cases are up to the task.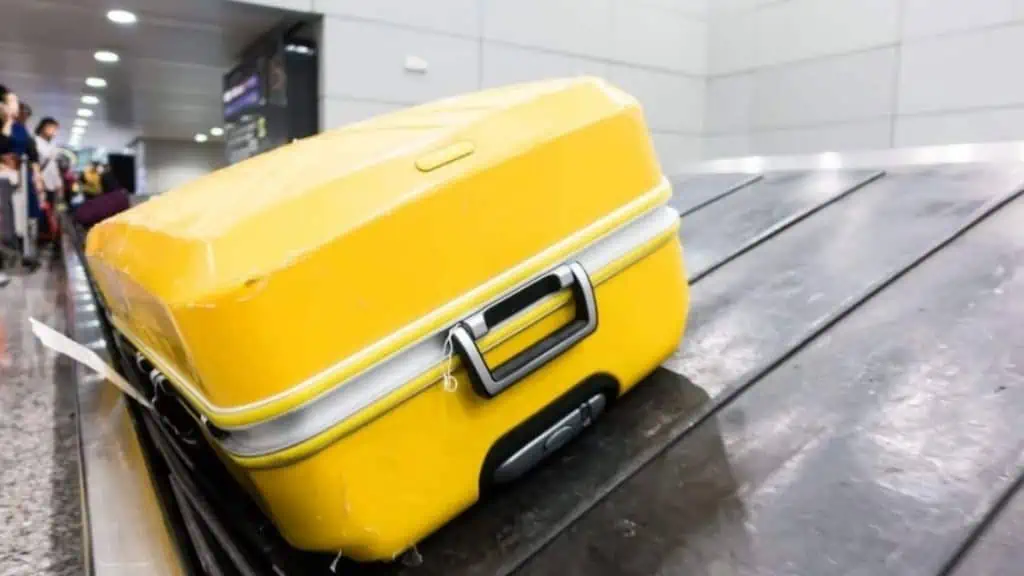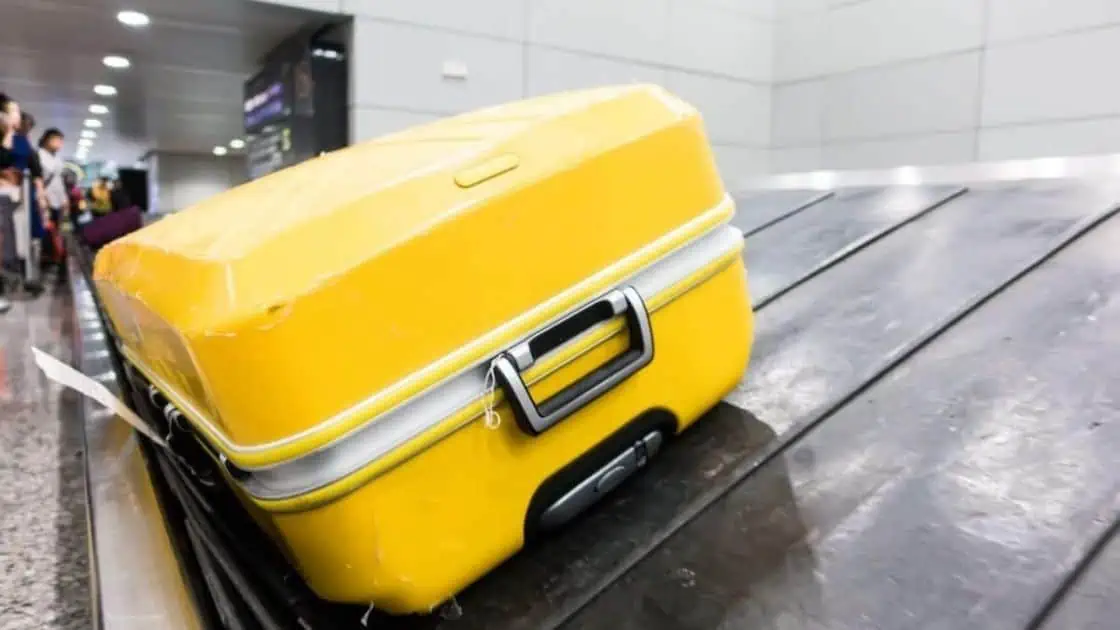 In this article, we give a breakdown of each model and take a look at the good and the bad aspects of each, so you can make an informed decision when purchasing your next suitcase.
About Monos
The luggage brand has a simple philosophy: to create products that have a premium look and use while being climate-neutral and using sustainable alternatives in the design of their suitcases.
Their products are made to last the test of time and can be used for any type of traveler, whether you're constantly on the move or in unforgiving circumstances.
Their products range from their simple carry-on case that you can get in plus, pro, and pro plus models.
To check-in and hybrid cases that mix the standard polycarbonate and aluminum luggage and fit them into a sleek-looking design.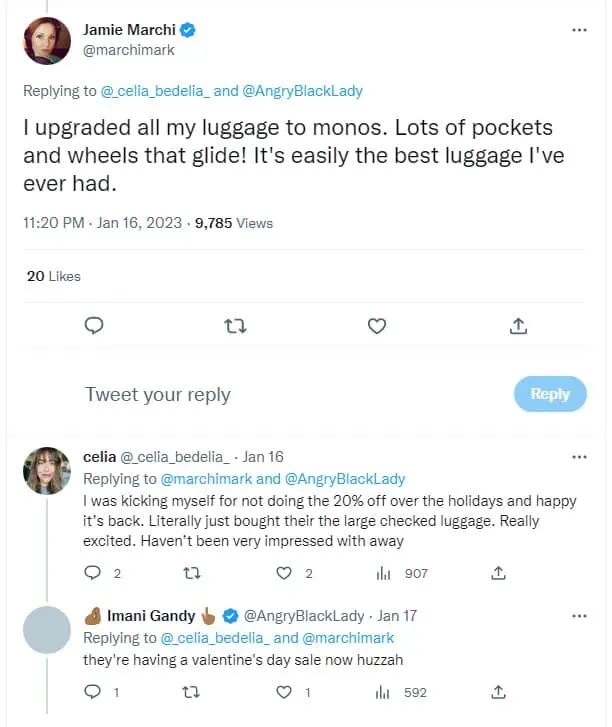 Breakdown Of Monos Luggage
We start with the smallest model that is available in the selection, and this one doesn't disappoint.
As it is the perfect size for any overhead compartments or small space in the trunk of a car, with an ultra-sturdy telescopic handle so that you can travel with it seamlessly.
Once you open it up, you can see the simplicity continue, as it has a convenient compartment that is easy to access while keeping everything in place and has a built-in compression pad to protect your luggage from unexpected falls or knocks.
What We Like
The luggage comes with a laundry bag and two shoe bags, a nice feature that keeps everything clean and odor-free.
The wheels are practical and are quiet when tested on hard surfaces like sidewalks and wooden flooring, and doesn't get caught up in carpet flooring either.
What We Don't Like
The case doesn't have a front compartment on the lid, which is likely why there is more space inside, but this could make getting to essential items more difficult.
If you compare it to the pro plus version, this might be a bit simple for some people, so you might not have as much packing freedom as you'd like with this model.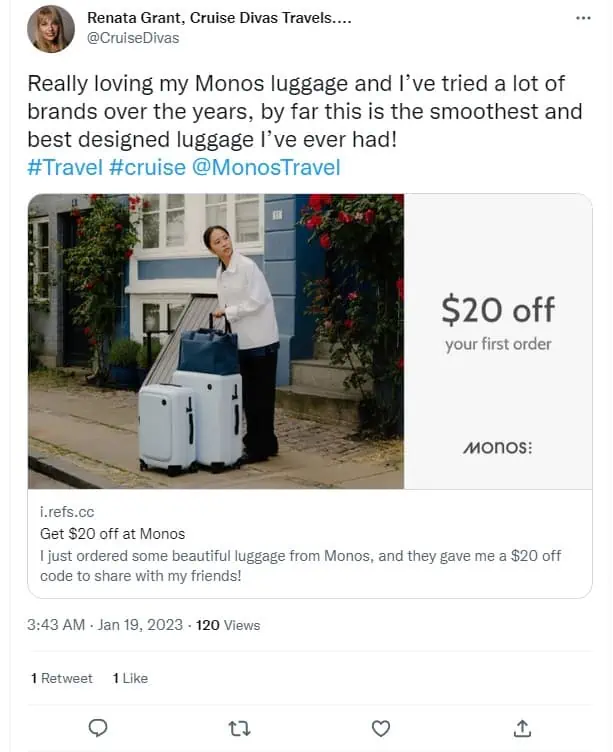 We go from the smallest to the largest case that is available, as this one has an impressive volume of 99.2 liters and weighs 10.58 pounds when empty, so there is a lot to get interested in with this larger option.
You get pretty much everything the 22-inch model has, except you have dual Y-shaped compression straps and a divider.
So you can pack more and still may have some left for any souvenirs you might pick up, and this can be secured in place with not much effort.
What We Like
If you're put off by the standard olive green color, you can select from 7 different colors and a lovely limited edition style that can make your case stand out and easier to find if ever you lose it.
The leather details on the case are ultra microfibre and vegan, so it can be a good option if you don't like some cases that go overboard with the leather, and it is good for those who may suffer from contact dermatitis.
What We Don't Like
The lighter colors of the case can be more prone to dirt and scratches, and as this is a larger case, you might notice it more, as some types of damage might be harder to cover or erase.
If you want water-proofing and packing cubes for better organization, you have to buy these separately, so you might have to go out of your way if you wish for these added features.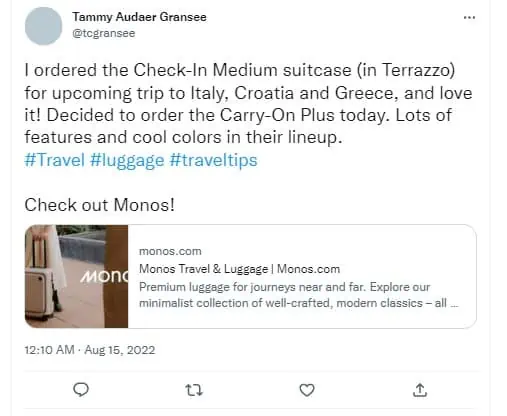 This is an upgraded version of the standard carry-on 22-inch model, so you get more functionality with your storage space, and the way it's designed means the front pocket won't get tight or stiff to open the more you fill the inside space.
The premium materials used mean you get an outer casing that you'd be tasked to damage or break.
As it has been designed with a polycarbonate shell, and all of this is wrapped into a nice package that can fit in most holds, overhead bins, and trunks.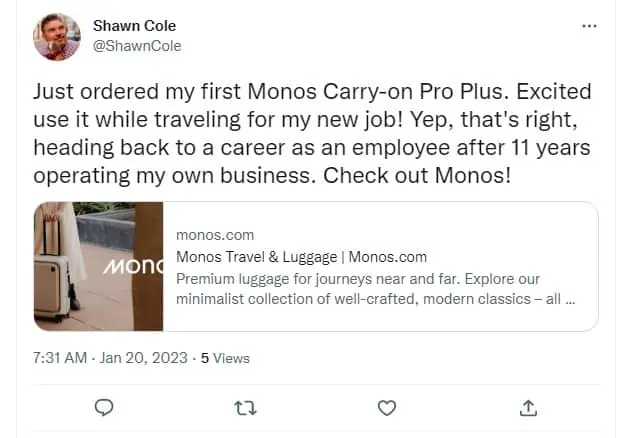 What We Like
A feature we like with these pro models is the lockable YKK reverse coil zipper on the front pocket, so your luggage is more secure if you're worried about items in the front of your case getting stolen.
It can be a great alternative if you often travel with something like a duffle bag that might be on its last legs, as you get the same sort of compartment system while both of them weigh relatively the same if you fill both of them up.
What We Don't Like
The front compartment might not be big enough for your items, so you may have to think about what you put in there, and too much inside could make your case bulkier when lifting it.
There isn't much difference between the pro model and this one, with only an inch in size that separates the two, so you could avoid this one if you feel the size difference isn't going to be much of an issue for you.
This could be a good option for you if you find the standard model a bit lacking and you want a cross between a good-sized travel bag and a suitcase, and maybe you don't like zips, and if so, this one does away with this and uses two combination locks.
You also have anodized aluminum corner guards that make this model sleeker and more refined, and it has a nice metallic finish if you want to avoid a case that has a plastic look to it.
So if you want a professional-looking case, this one could be what you're looking for.
What We Like
If you think the locks will slow you down, not to worry, as you can simply release the latch, and the case opens without delay while giving you an extra layer of security for your luggage.
The handle design might be more beneficial to you here, as it doesn't intrude into the compartment space and is relatively free of any rattling, making it easy to maneuver and carry.
What We Don't Like
If your travels involve harsh environments, this case will show marks and dents easier, and some may not be removable, which is an inconvenience if you want to avoid significant damage occurring to them.
The mechanism on the locks might stick out more than other systems on other models, so fitting it into small spaces without them catching on something might be a problem for you.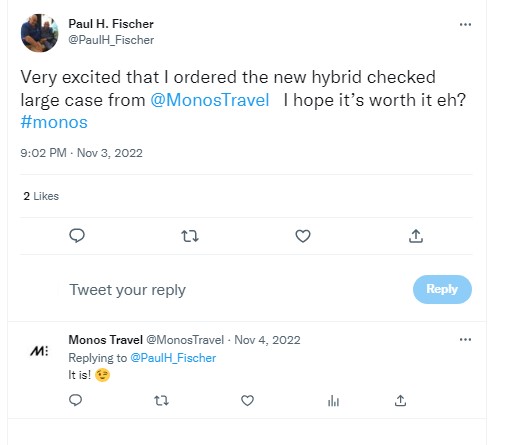 Our Verdict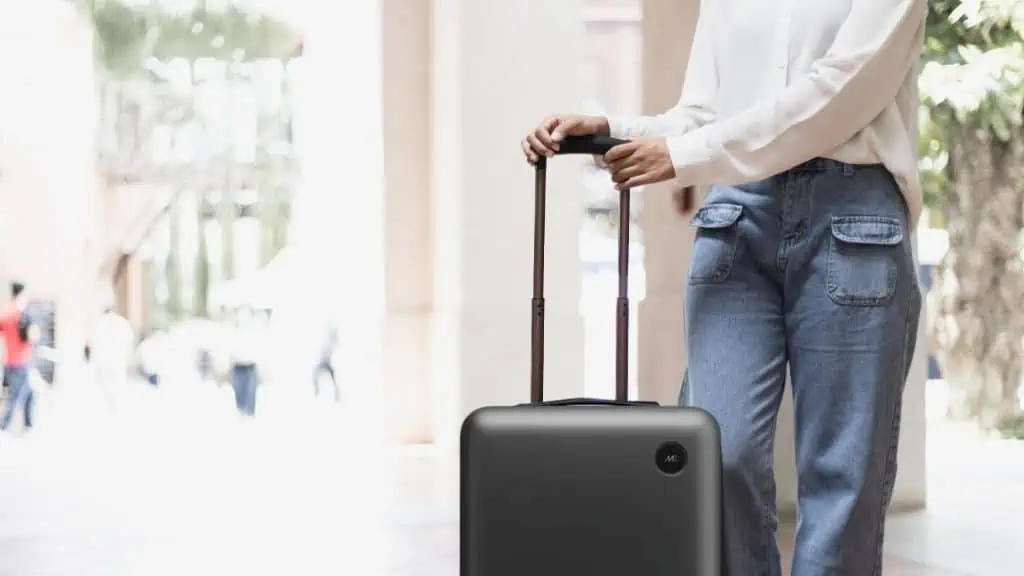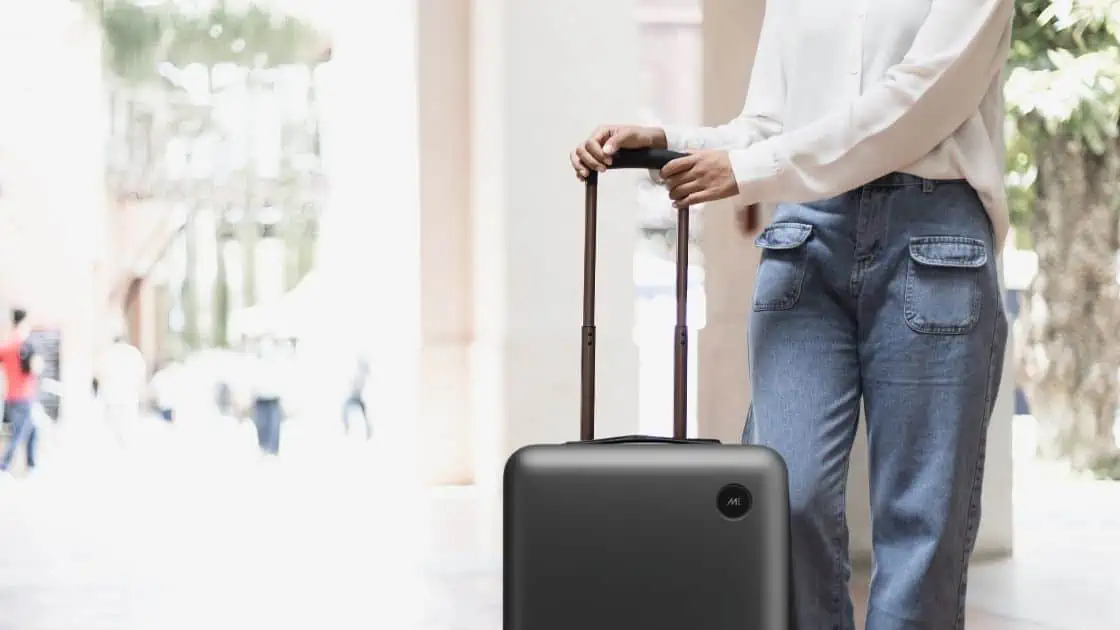 Some people have taken the 30-inch model through a range of environments, from rainforests to choppy boat rides, and with the only issue being the scuffing and dirt that can get on it, this seems like a small price to pay for something that is going to last you a long time.
If you're only going away for a few days and want something simple, you could go for the 22-inch model, except you may find issues with storing things like laptops, books, and cables without having to eat up some of the compartment space inside.
If you use a carry bag for your other items, you could save on your purchase over that extra bit of space which we doubt is worth paying extra, but it all comes down to whether you don't mind bringing an extra bag with you or not.
Closing Thoughts
With all of this information at hand, at least you have a better idea of what Monos luggage cases are about and in what ways they can serve you, so if you can, it is a good idea to take advantage of the company's 100-day trial to see if your case is the right one for you.
You can have a look at what luggage you're currently using and see what you like the most about it and where you think it needs improving, and hopefully, you can find a Monos model that addresses at least a few of these.
With the right luggage, you can travel anywhere and get the durability and accessibility that you've come to expect.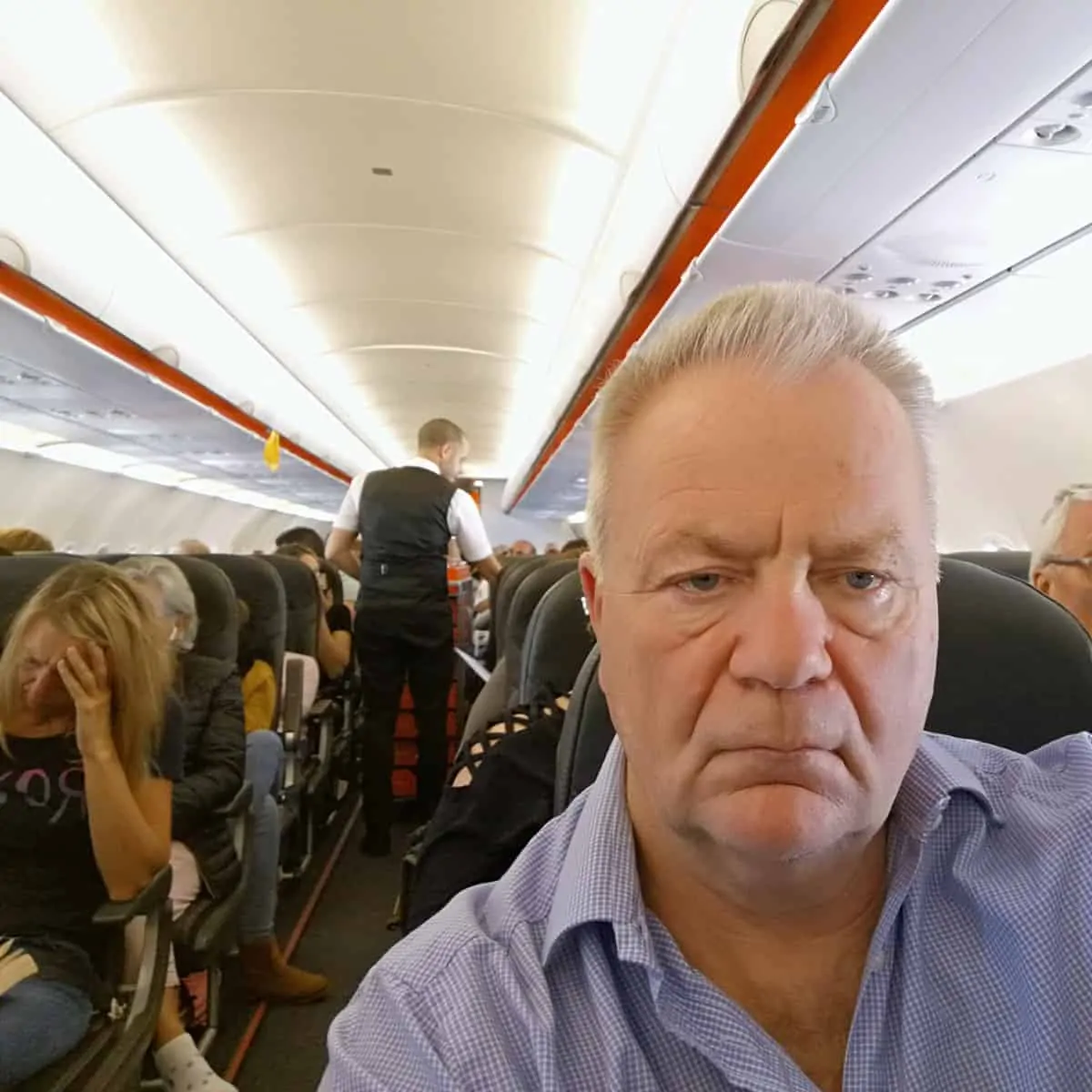 I have been traveling around the world by air since the early 70s and living overseas too. I worked for British Airways for a number of years and I am also a private pilot. About Me