Yellowstone National Park is an important American landmark, not to mention a popular tourist destination for people from all around the United States, and the rest of the world.
With miles of untouched natural beauty, consisting of dense woodland, mountains, hills, rivers, and not to forget Old Faithful, Yellowstone is a major draw, bringing countless tourists each year to Wyoming, Montana, and Idaho – the states across which the National Park extends.
But what is the best airport for budding tourists to arrive at, and which is the most convenient?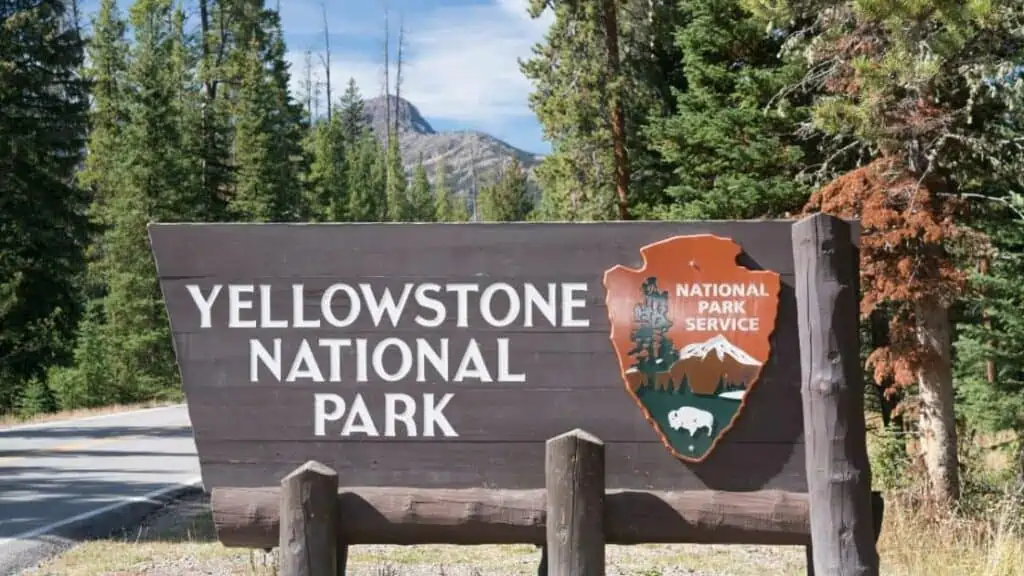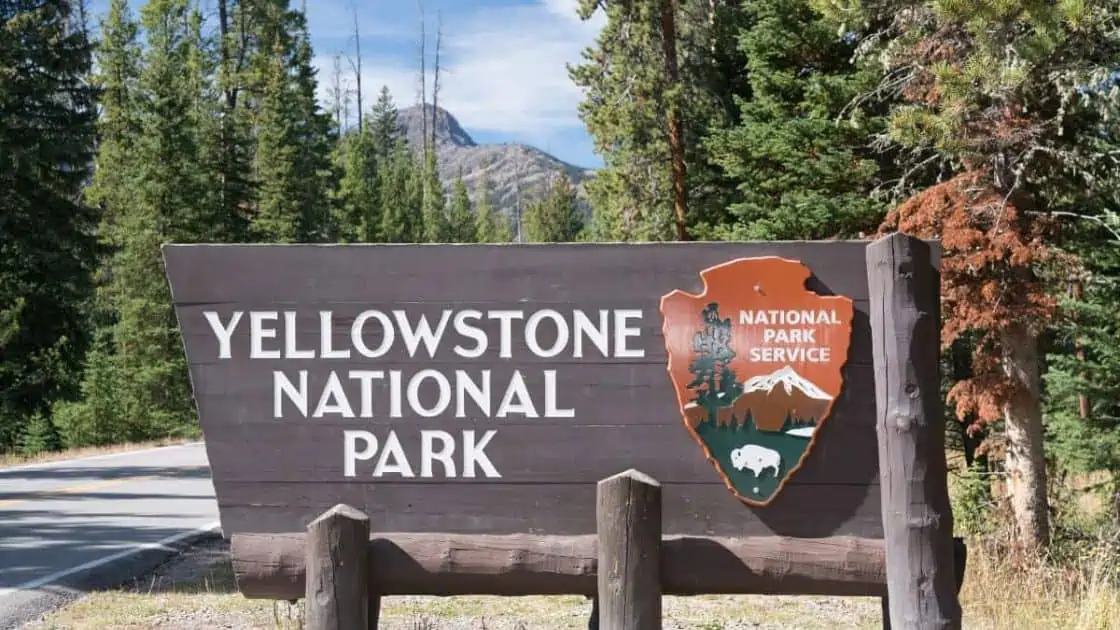 Airports Near Yellowstone
According to Discover Montana, there are 5 airports surrounding Yellowstone National Park, all of which offer something a little different, and vary in their suitability, depending on where tourists are traveling from, and which sites they want to explore.
Bozeman Yellowstone International Airport (BZA), Montana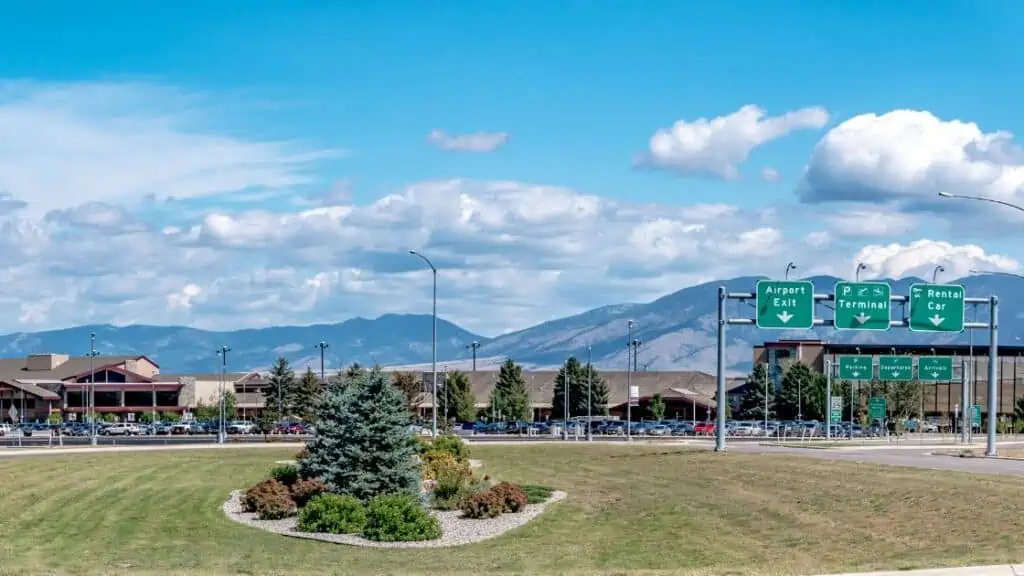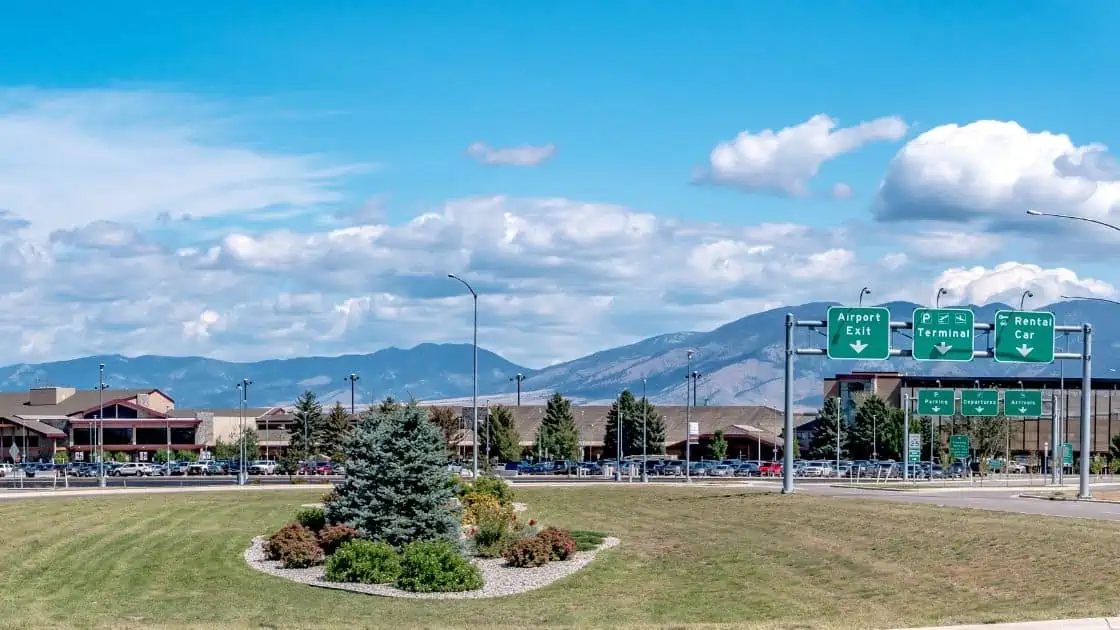 Located near Bozeman, Montana, Bozeman Yellowstone International Airport is – as its name suggests – an international airport, accepting travelers from all over the world.
This is perhaps the best location for international travelers to come and experience Yellowstone for themselves, settling down in lodgings within rural Montana, or remaining in Bozeman itself, which is the fourth largest city in the state of Montana.
How far is Bozeman from Yellowstone?
Bozeman Airport to West Yellowstone National Park is around 90 miles to the north and western entrances, and intrepid explorers can be enveloped within the lush natural beauty of the park within 2 hours by car.
It also offers easy access to Big Sky Resort, and the eastern side of Montana's Glacier National Park, located about 5 hours from Bozeman.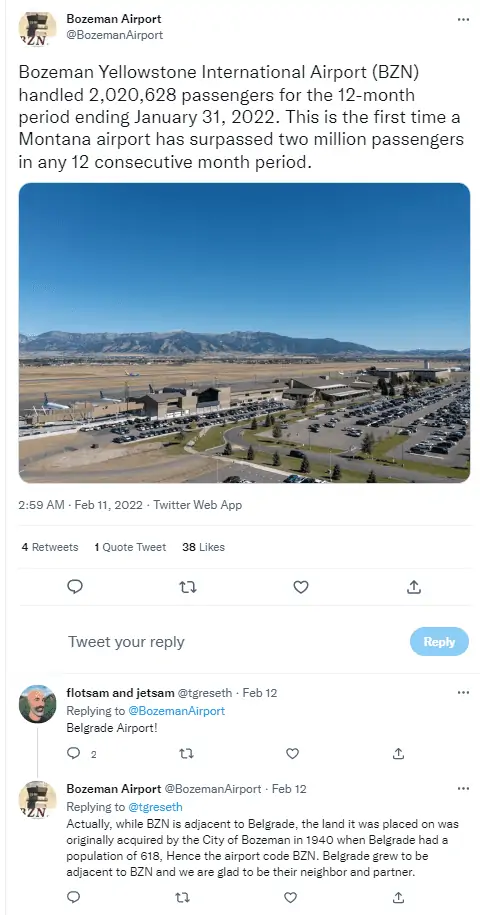 How far is it from Bozeman to Old Faithful?
It is approximately a 120-mile drive from Bozeman to Old Faithful.
The drive will take around 2 and a half hours through some amazing scenery. This is assuming you do not stop every 10 minutes to take photographs.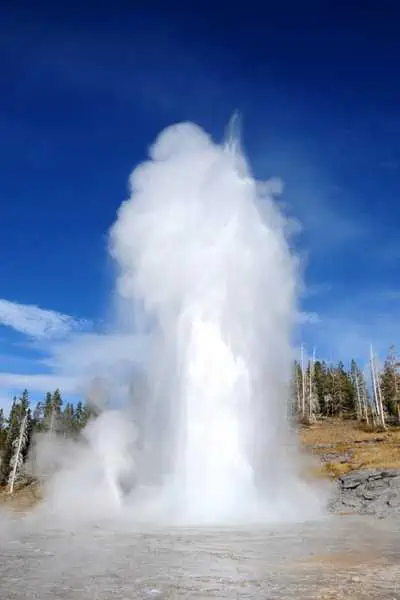 Jackson Hole Airport (JAC), Wyoming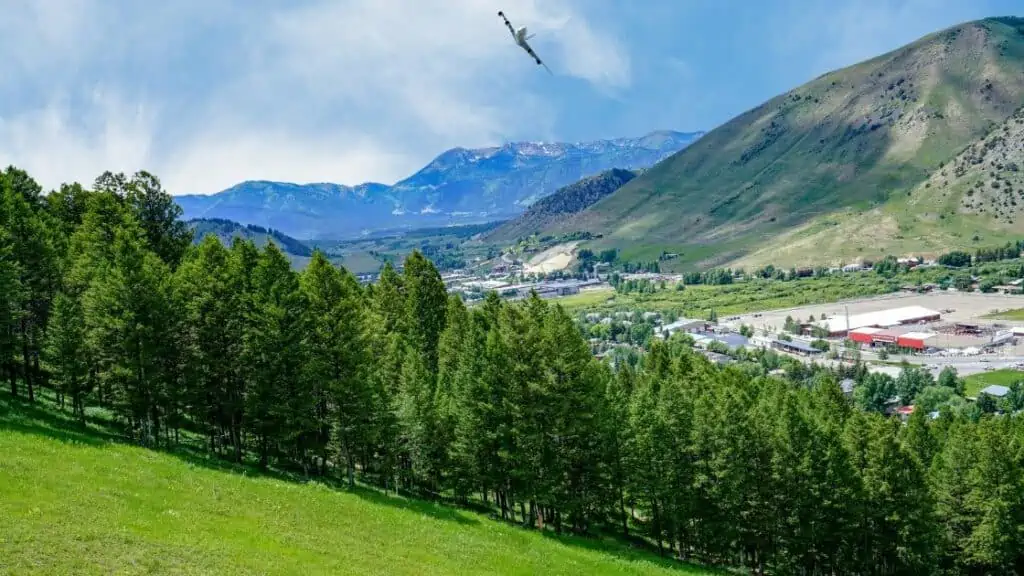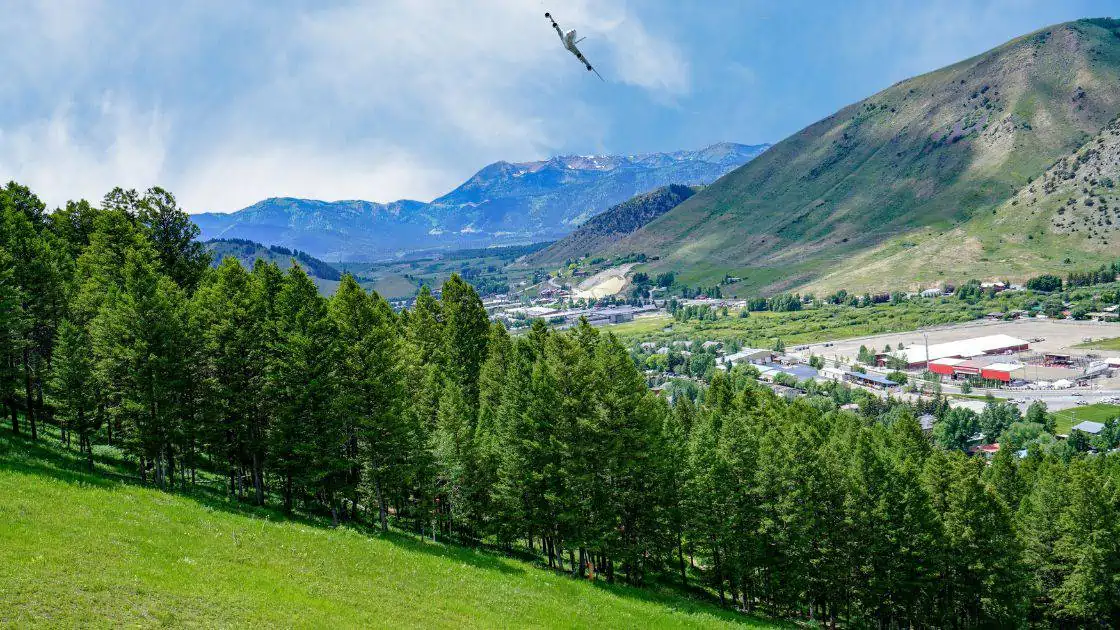 Located in Jackson Hole, Wyoming, JAC Airport to Yellowstone National Park is 45 miles south of the park and is the most common airport that domestic travelers find themselves flying to.
While this airport is smaller and only accepts flights from within the United States itself, this does make it a quick and simple destination for travelers – accepting flights from 13 major American airports – including New York, Los Angeles, and Atlanta.
It is located near the town of Jackson, which is both a great pitstop for the night, or as a quaint, attractive place to stay while you explore the surrounding countryside, and see what the great state of Wyoming has to offer.
Jackson is the closest town to Yellowstone in Wyoming and boasts some of the most attractive routes to drive and take in the sights.
And while the close proximity to the park might make Jackson Hole Airport on the pricier side for travelers, it is still a firm favorite due to its natural charm and convenient location.
West Yellowstone Airport (WYS), Montana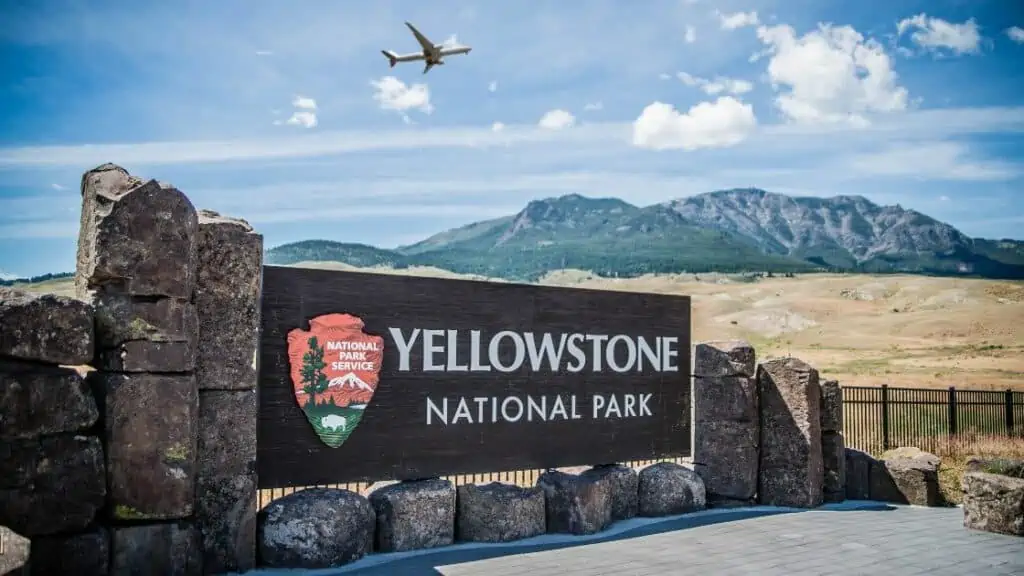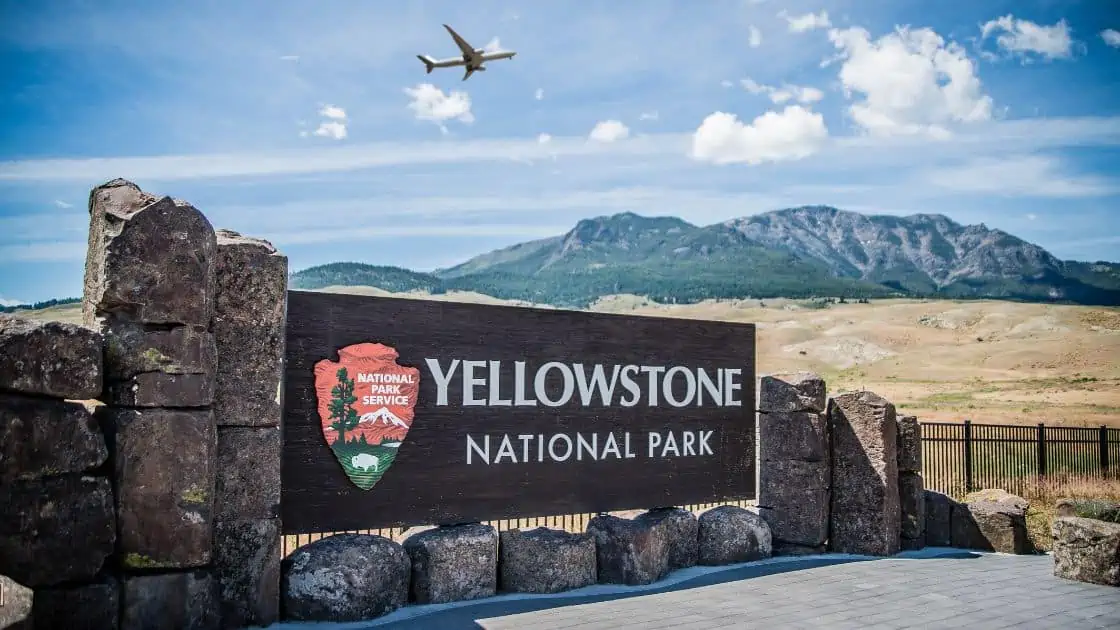 Another smaller, domestic airport, West Yellowstone Airport is a popular choice for those wanting to be close to the western entrance to Yellowstone and is located in the small resort town of West Yellowstone – a popular spot full of natural charm, and with great access to the surrounding countryside.
What's more, the town and airport are so close that Yellowstone's western entrance is only 3 miles from the airport, making this a prime choice for travelers looking for ease.
There is however one downside, West Yellowstone Airport only hosts flights to and from Salt Lake City, Utah, which means that the convenience this airport has to offer only really applies to those who are situated in Utah, or are able to reach and travel from Salt Lake City International Airport.
Salt Lake City International Airport (SLC), Utah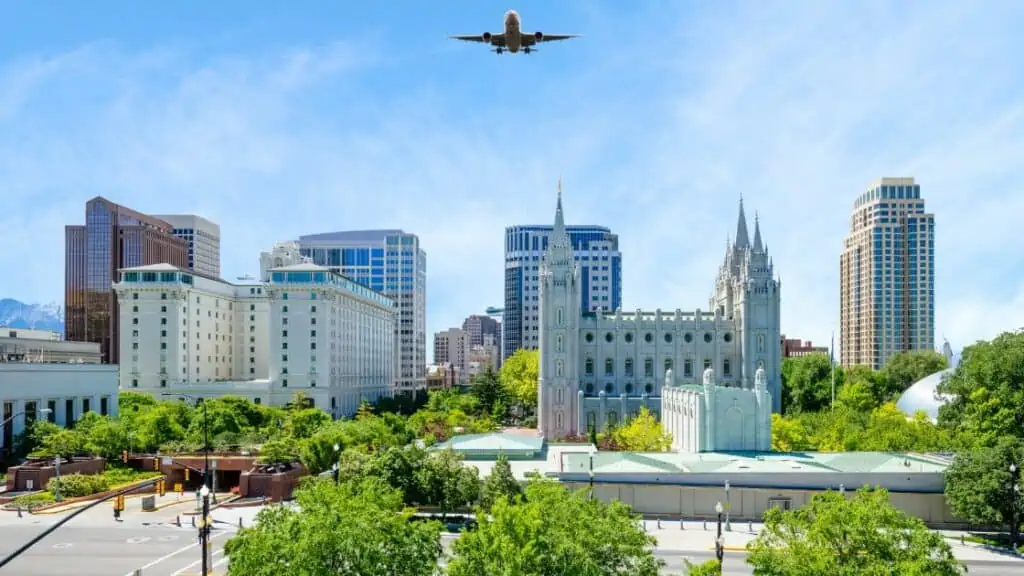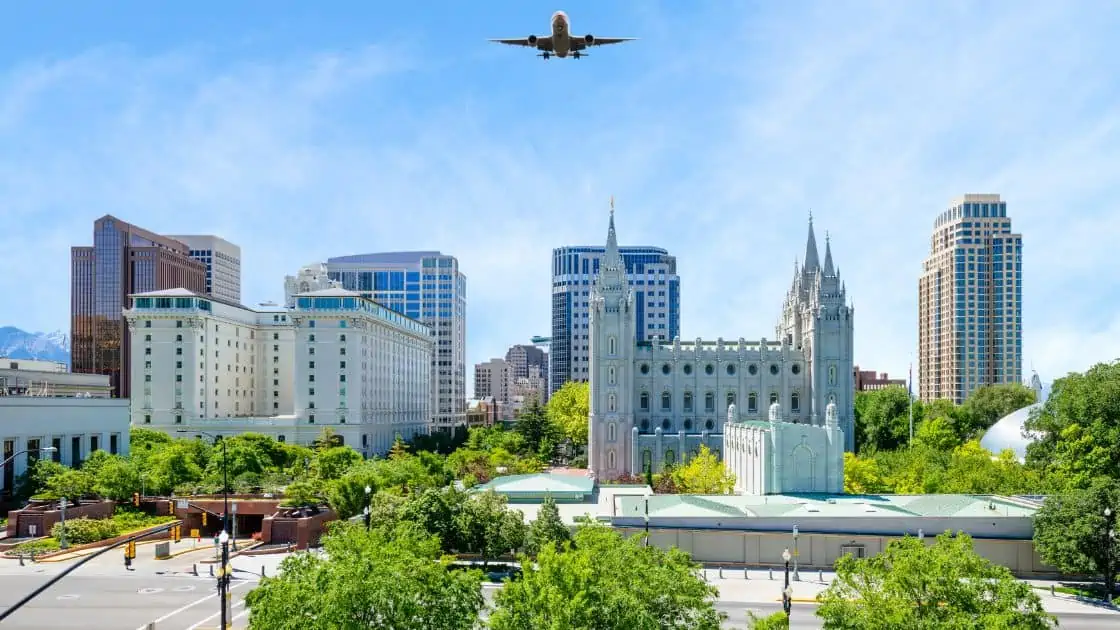 Located in the capital of the state of Utah, Salt Lake City International Airport is a close stop for international travelers.
While not as close as Bozeman International, Salt Lake City Airport to Yellowstone National Park is approximately 350 miles from the south and western entrances, meaning that those looking for a road trip in between have the chance to see what the central United States has to offer.
What's more, Salt Lake City has the most international flights on this list, meaning that travelers arriving from other countries have more options when making plans.
If this wasn't enough, Salt Lake City is one of the most unique and attractive cities in the United States and makes for an interesting trip in and of itself – perfect for those wanting a good mix of rural sightseeing, and inner-city exploration.
There are also countless spots of natural beauty in and around Utah, such as Grand Teton National Park, which makes a great stop-off on the way to Yellowstone.
Cody Yellowstone Regional Airport (COD), Wyoming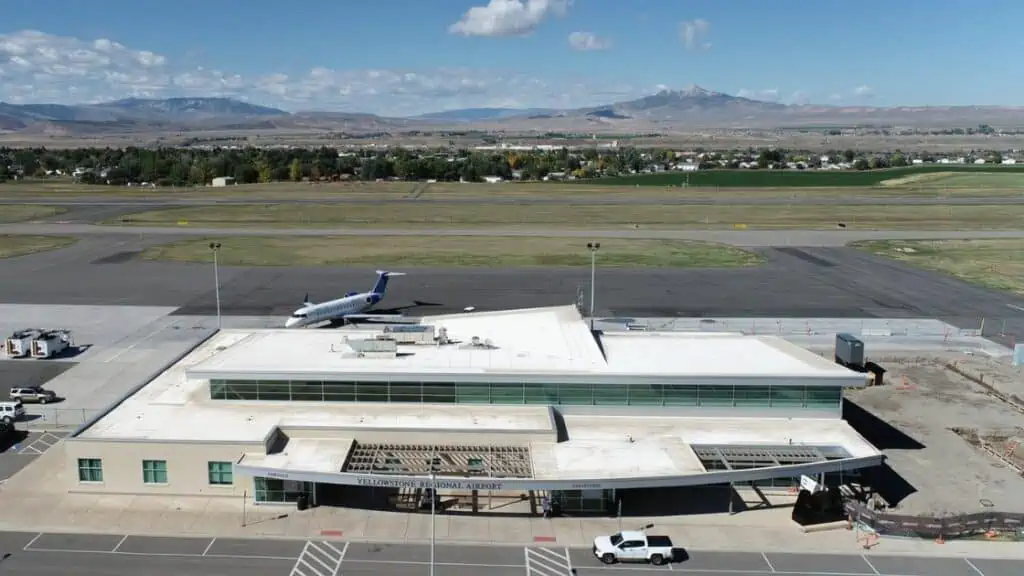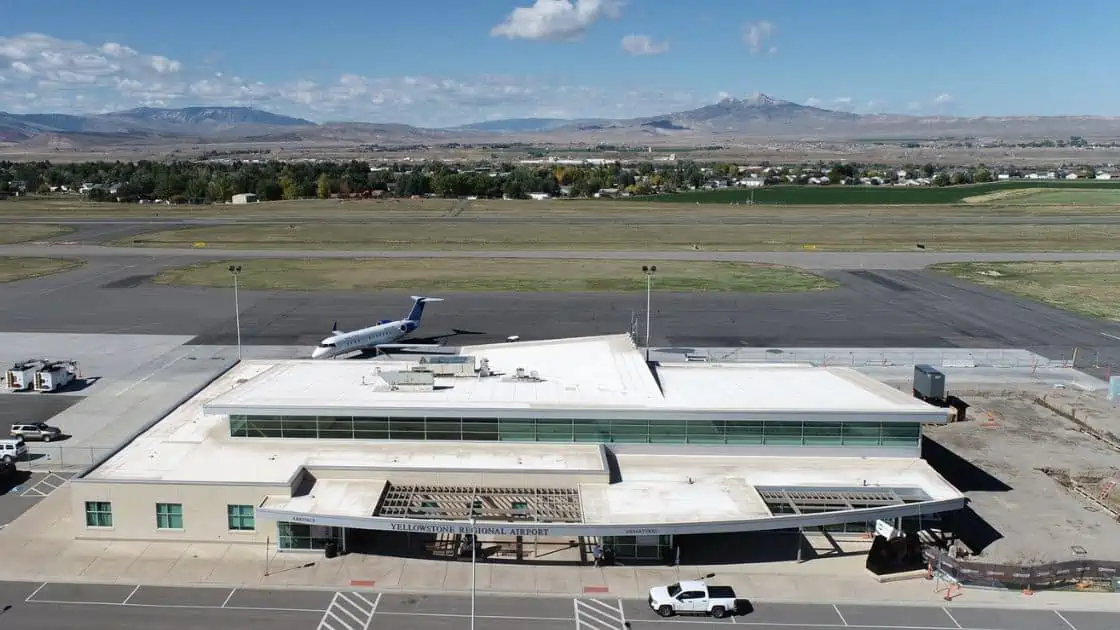 Located near Cody, Wyoming, Cody Yellowstone is a great airport for domestic travelers looking to reach the National Park's east and northeastern entrances.
The city of Cody is literally two hours from the eastern entrance, making this a great location to stop off on your travels, or to make a permanent base camp throughout your whole trip.
Cody itself is also laden with charm, with a rich history built on exploration, pioneering, and wildlife.
Tourists can visit the Buffalo Bill Cody 'Center of the West' – the legendary western figure for whom the city was named – or they could visit local attractions like the famed Cody rodeo.
This is one of the closest towns to Yellowstone in Wyoming, with only around 60 miles separating you from the airport to the eastern entrance.
What to see and do around Yellowstone
Final Thoughts
And there we have it, everything you need to know about the best airports near Yellowstone National Park.
Depending on where you are coming from (or where you need to be), Yellowstone has many established, great airports located near its many entrances, allowing tourists from all around the globe to arrive and begin their exploration into this phenomenal American beauty spot.
Just be sure to plan what is best for you, and your country of origin. Make sure you know what to pack for Yellowstone with our useful guide.
But wherever you end up, you will be amazed by the charm, natural beauty, and presence of this gorgeous region.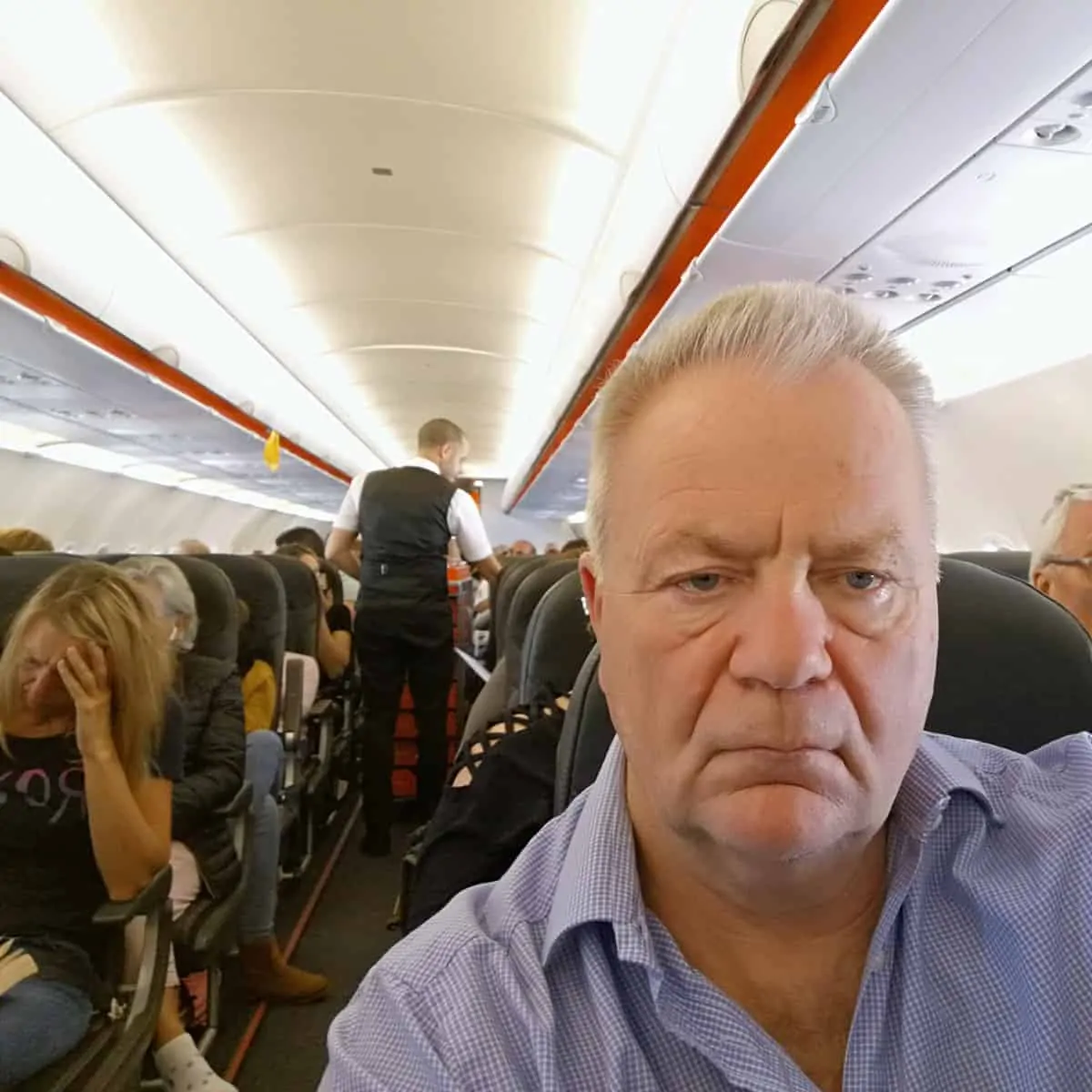 I have been traveling around the world by air since the early 70s and living overseas too. I worked for British Airways for a number of years and I am also a private pilot. About Me