There are lots of things to think about when you are about to go flying with a baby or a toddler, particularly for the first time.
These are 20 important things to bear in mind when you are about to go flying with a baby or toddler which may make life easier. They may prevent you from making any serious mistakes that could seriously upset your travel plans.
What can you take through airport security for your baby or toddler?
Traveling with a baby can be stressful enough without having to worry about whether you will be able to take everything your baby needs on a flight with you.
Under normal circumstances, if not traveling with a baby, you can only take liquids through airport security provided they are in a container that is less than 3.4ozs/100ml. Also all liquids you have must fit into a single one quart size resealable plastic bag.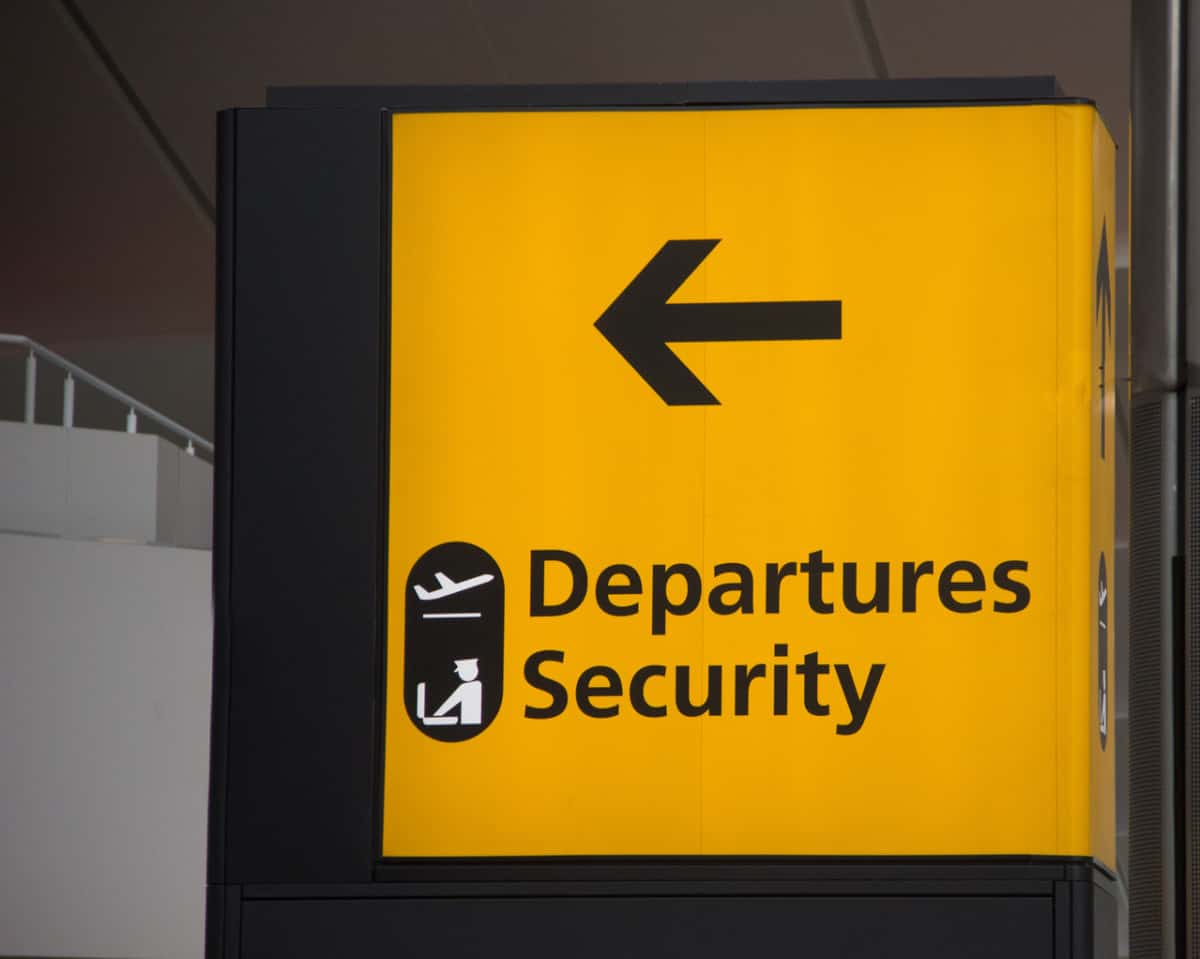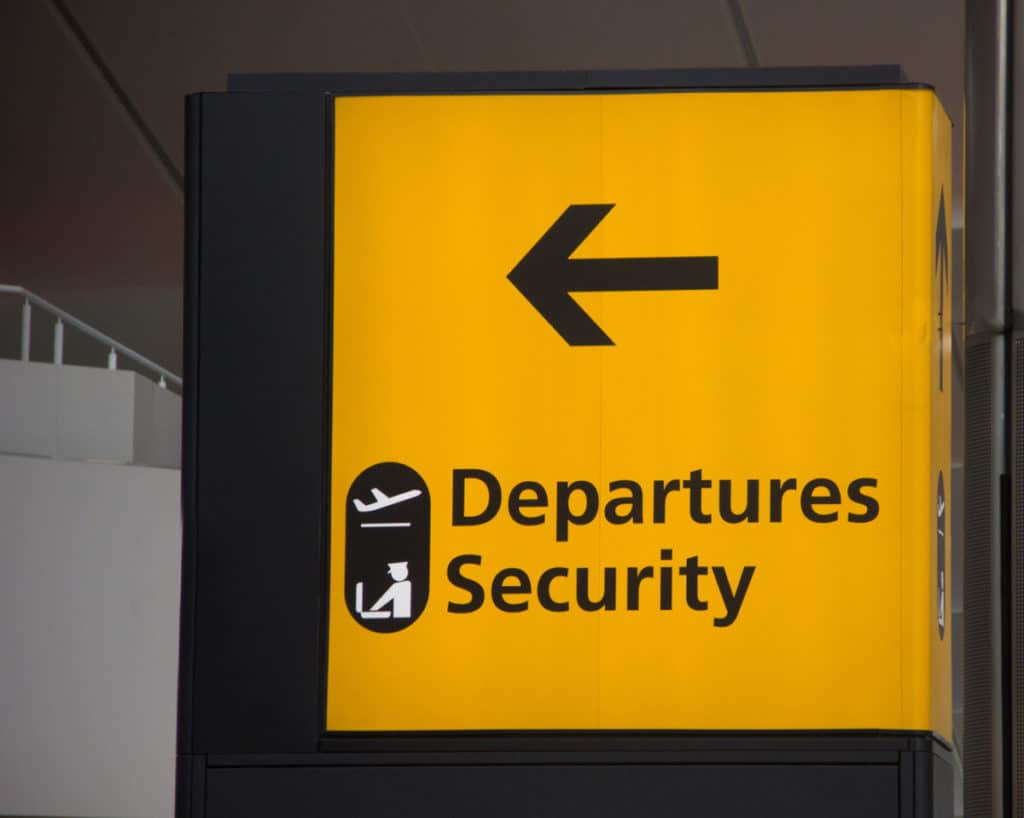 Fortunately many of the rules that govern what you can take through airport security are relaxed when it comes to most baby stuff.
It perhaps should go without saying though that you actually have to have the baby with you. You cannot take it through security saying it is for a baby at your destination.
If you want to read the TSA guidelines for traveling with children you can find them here. You may wish to print them out and take them with you.
Can you take ready made baby milk on a plane?
Yes, you can take ready made baby milk onto the aircraft with you and the normal liquid size limit of 3.4ozs/100ml does not apply. You can take as much as you would reasonably need for the flight. So on an 18 hour long haul you would obviously need more than on a 3 hour short haul.
You may be asked to open the bottles of formula and taste them by the airport security staff to show that it is baby formula. They may also want to do additional checks.
The cabin staff will be happy to warm the bottle of milk for you so just ask.
You can also take juice for the baby on board without the usual liquids restrictions. There are no restrictions on the amount you can pack in your checked bags.
Flying with baby formula powder
You can take unlimited amounts of powdered infant formula onto the aircraft so you can make up feeds during for the baby during the flight. Obviously, you should ensure that the container is sterile that you put the baby formula powder in.
Can I bring water for baby formula on a plane?
According to the TSA " Water for babies is allowed in reasonable quantities in carry-on bag" and this can be sterilized water too.
It is a good idea, to make things easier, if you put the correct amount of formula into each baby bottle when packing your baby bag. Then all you have to do on the flight is add the water. That is better than trying to do it all in your seat and probably dropping formula all over the place.
Can I take breast milk on a plane?
Yes, you can take expressed breast milk for the baby on board with you with the same restrictions on liquids rules lifted as above.
There are no restrictions on the amount of breast milk you can pack in your checked bags.
What baby food can you take through airport security?
The normal restrictions are lifted so you can take cans or jars of processed baby food with you on the flight in reasonable quantities.
Can you take a breast pump on an airplane?
Yes and in most cases you can take it on board without being part of your carry on baggage allowance as it will be considered a medical device. You may need to explain that to the security agent or cabin crew though.
You can of course carry it without restriction in your checked bag but I would never recommend doing that. Your flight may be delayed or, worse still, your bag may be lost. Can you imagine arriving late at your destination, needing to pump, to find your bag is lost and you have no chance of buying a replacement until the morning?
Can you breastfeed on a flight?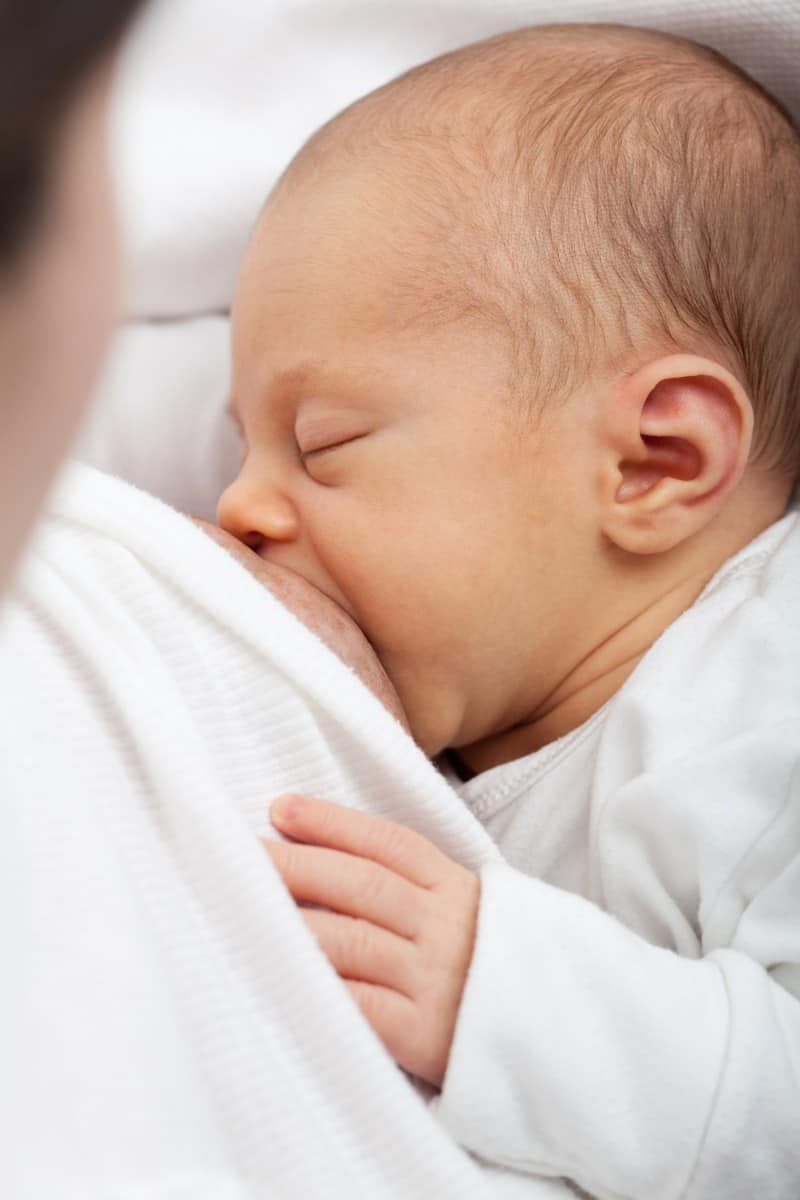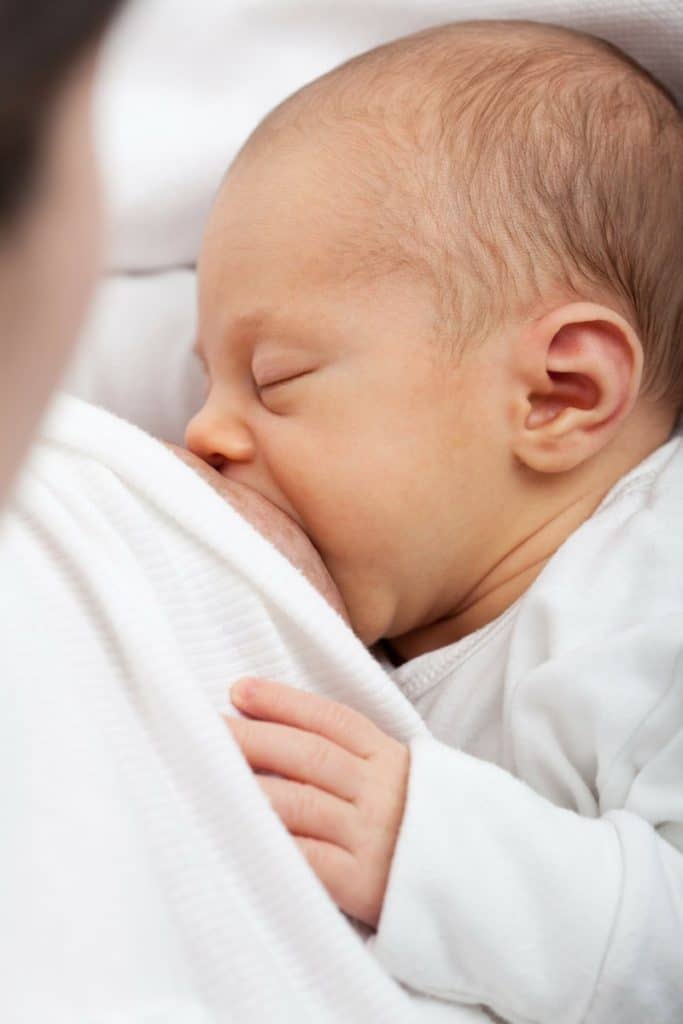 You certainly can in most civilized countries, assuming you are the mother and not the father of course! If you are flying with a baby on an airline based in a less enlightened country this may not be the case of course.
You will have to breastfeed in your seat though as tying up a toilet for all of that time may not be very popular with the queue that may develop outside.
An aisle seat is probably the best place to sit although a window seat is more private.
Tips for passing through security with a baby
To make your journey through the airport security process as easy as possible consider the following suggestions:
Make sure you have your normal liquids in a separate resealable plastic bag from your baby's.
Have all of your baby items (food, milk, water etc) easily to hand so you don't have to go searching through your bag/s to find them.
Ideally put all the baby liquids and food on one separate screening tray and tell the agent that those are all items for your baby
Try to do everything with time to spare. If you arrive late your stress level will be much higher.
TSA officers may wish to test the liquids for explosives or other concealed prohibited items. A security officer may therefore ask you to open the container/s and transfer a small amount for testing.
Apparently there is no known adverse effects from eating or drinking stuff that has been x-rayed. However, you may tell the security officer that you do not want the formula, breast milk or juice to be x-rayed or opened. They will then clear it by other methods.
Rules for flying with a baby
Do babies fly for free?
Generally babies and toddlers under 2 years old can fly free on US domestic flights and many international flights. But they do not get their own seat allocated so have to travel on a parent's lap.
Some international airlines charge the full adult fare for a baby, which is rather unfair in my opinion, particularly if they don't have their own seat. Make sure you check the airline's policy before you book and if they charge full fare then try to find an alternative airline or route where you won't need to pay. Other airlines charge 10% of the adult fare on international flights but you do normally get an extra baggage allowance for the baby in that case.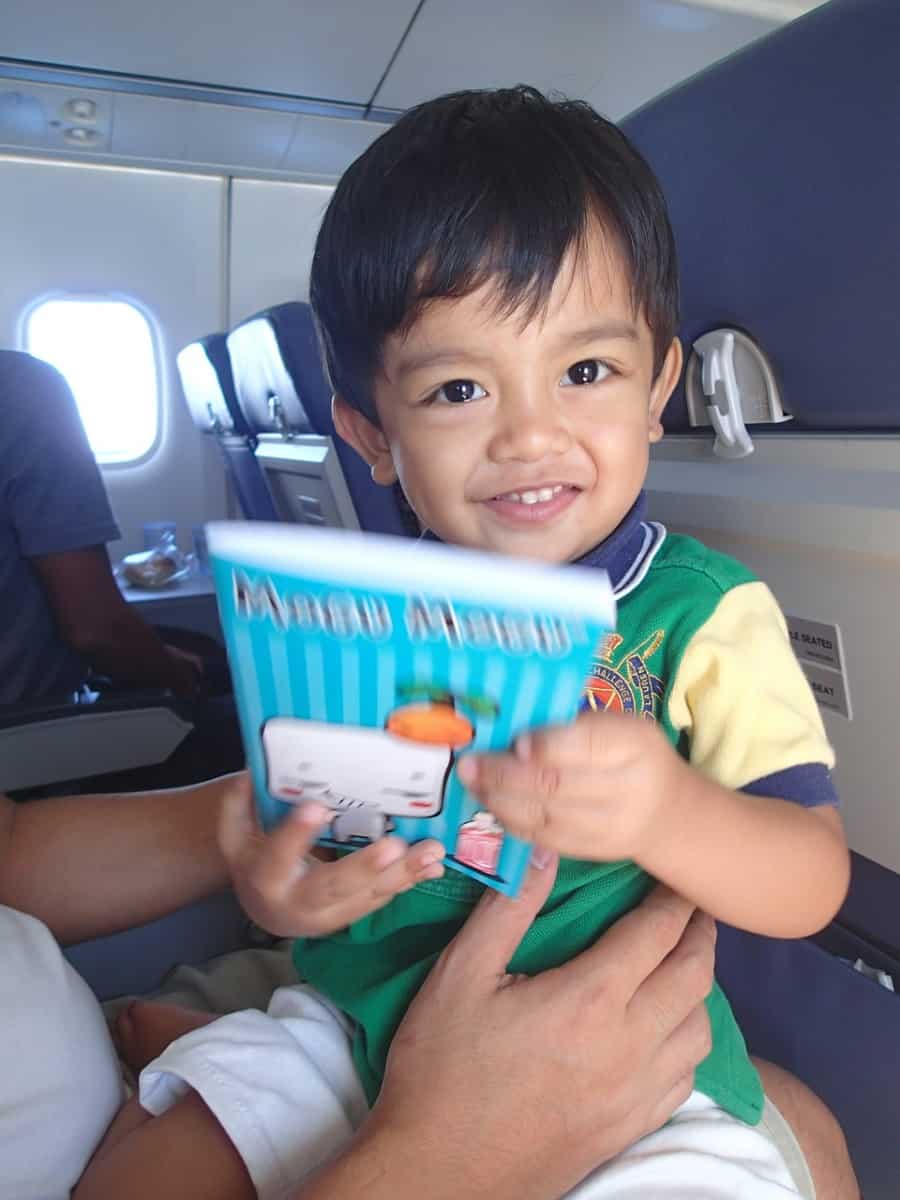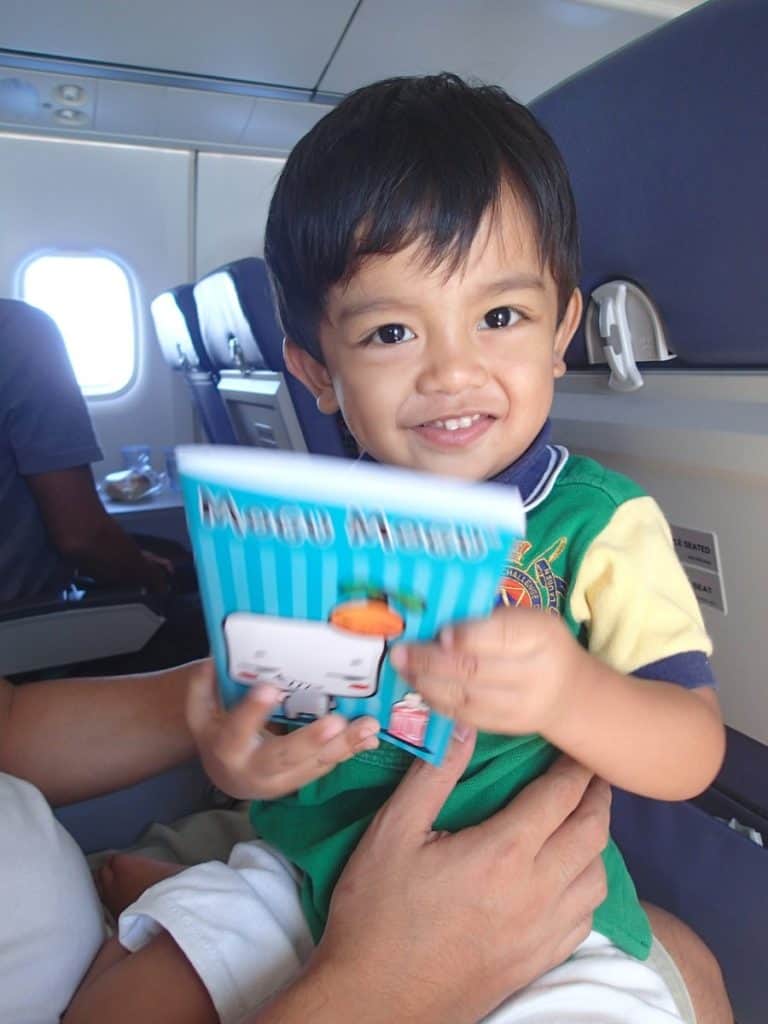 If money is an issue then you have little option except to have your baby or toddler on your lap. However, if it isn't then it may be worth paying for a seat for the child so that they can travel in a child car seat. They will be more comfortable and are therefore much more likely to sleep for much of the journey, making the journey better for you and the passengers around you.
I remember taking my son on a 5 hour flight once when he was just under 2 years of age. It seemed much longer. It was a full flight so there was no chance of spreading out. He spent most of the journey standing on my lap (and everything else in that area) while I tried to keep him amused and not a nuisance to other passengers. I wouldn't recommend it.
Booking a flight for an unborn baby
This may seem straightforward at first but when you consider that most airlines will require the baby's name and date of birth when you book you can then see the potential problem.
Well perhaps the best advice when booking a domestic flight, assuming you already know what sex the baby is and have decided on the name, is to take a guess at the date of birth. You can always say you made a mistake when you entered it or spoke to the reservations agent on the telephone.
If you are traveling internationally then the baby will need a passport and you may need to enter the passport number when you book so that may be an issue. Try speaking to the airline and explaining the situation. You may be able to update the reservation at a later date when this is known.
Unless it is absolutely essential I would not recommend booking a flight for an unborn baby. Some may say it is tempting fate (I am not one of them as I don't believe in fate) but you never know what complications may develop when the baby is born so it is perhaps better to make your plans once the baby arrives.
When is the earliest a baby can fly?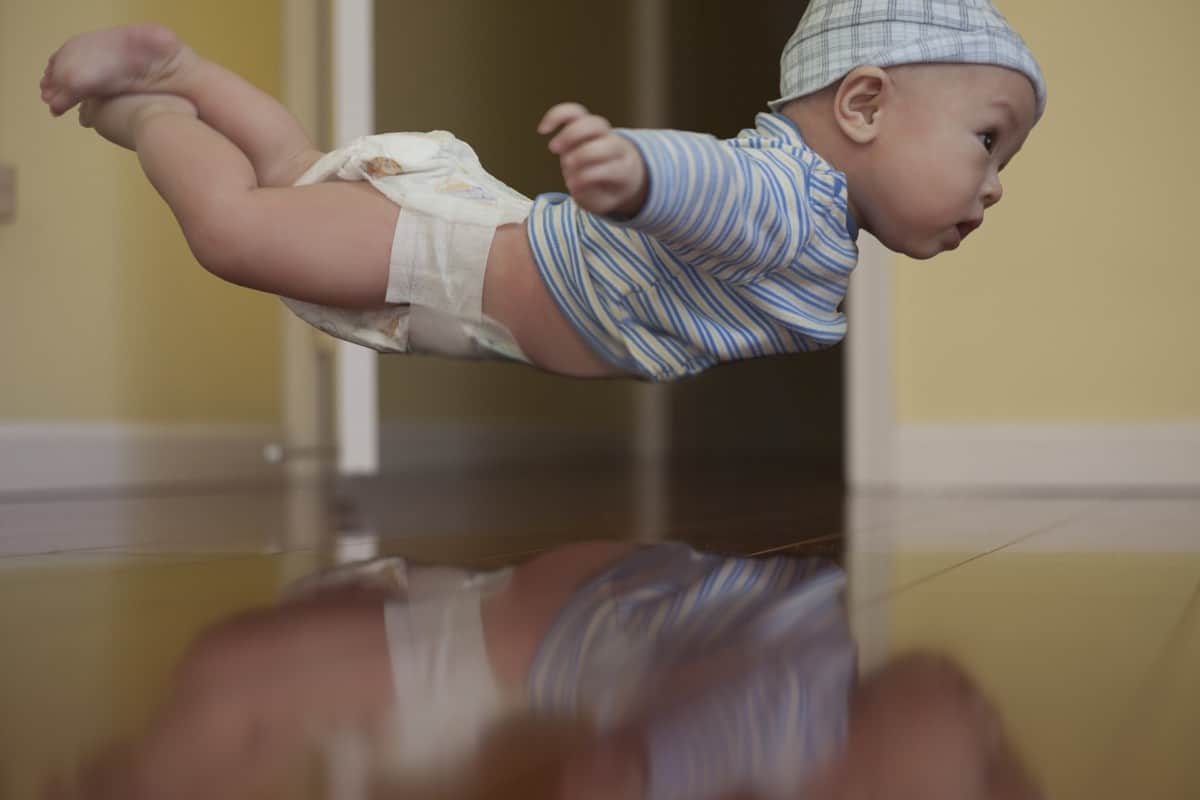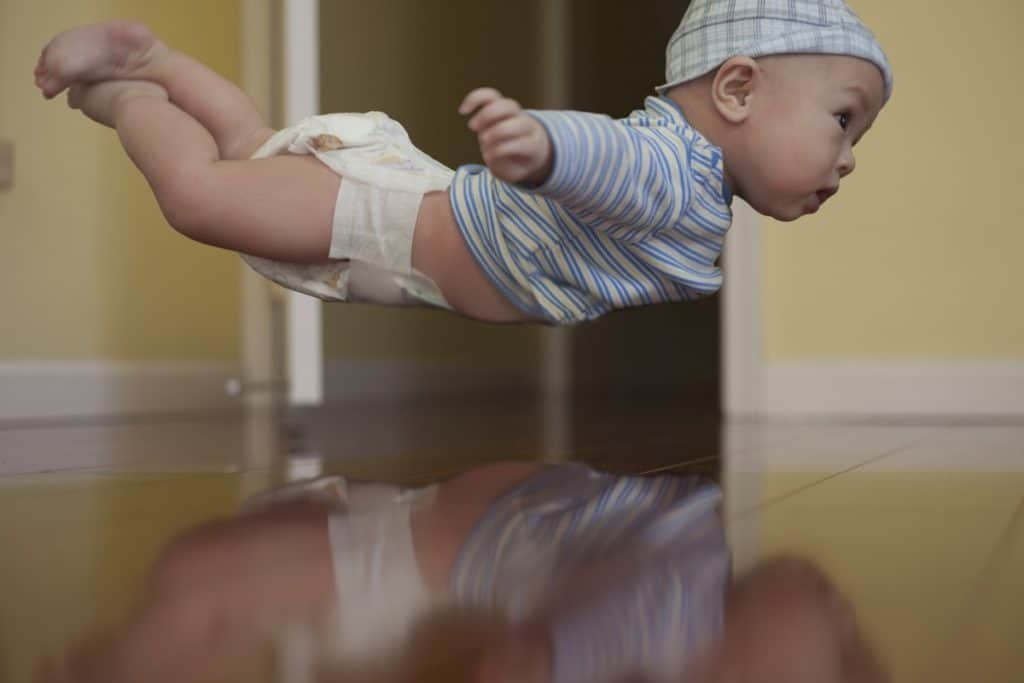 The age that an airline will accept a baby to fly does vary a bit depending on the airline. There are many airlines that are happy to take a baby provided they are at least 2 days old. Some expect the baby to be at least 2 weeks old. As far as I can ascertain there is no official minimum age laid down by the FAA or the CAA.
It may be wise to get a letter from your doctor before going. This should state that in his/her opinion the baby is fit to fly. Something like this may be asked for so forewarned is forearmed.
Bear in mind that it may not just be the baby who is restricted on when he/she can fly. If you have given birth by cesarean then your doctor may not want you to fly for some weeks. Check with them before making plans.
Where is the best place to sit on a plane with a baby?
If it is a long flight then, ideally, you should try and get a seat with a bassinet, if the airline and aircraft type have them. See the section below for information on bassinets.
If bassinets are not available or have already been taken, then the next best choice is to try and select a seat immediately behind a bulkhead or section divider as this will give you more room in front of you.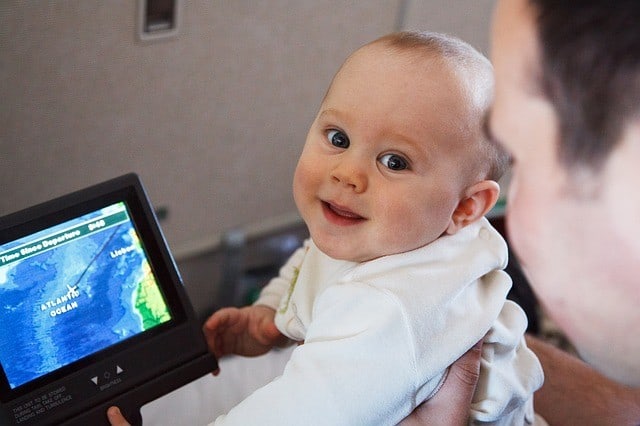 Try to avoid the last row in the aircraft. These seats generally do not recline, while the seats immediately in front may. The last thing you want is the inconsiderate passenger in front of you fully reclining their seat and restricting the already limited space for you and your child.
When flying with a baby or a toddler on their lap, a friend of mine, and his wife, always book the window seat and an aisle seat in the same row, leaving the middle seat free. They have found that by doing this, more often than not, if the flight isn't full the middle seat remains free so they have an extra seat for the child once airborne. Even if someone is sitting in the middle seat, they are normally more than happy to swap it for the aisle seat so you can sit together.
Most aircraft have extra legroom seats next to doors and emergency exits. You will not be able to sit in one of these seats though as children are not permitted in them.
Are there bassinets for babies on a plane?
On many long flights airlines do provide bassinets (skycots) for babies. They are normally located on a bulkhead so you will need to request your seat to be at one of these points on the aircraft.
They do vary in numbers, size and weight limits from airline to airline and even aircraft type to aircraft type. So the age that your child can use them may differ. On some flights children up to 2 years of age can use them while on others only children weighing less than 20 lbs can be carried in one.
Do babies need passports?
Yes they do if you are traveling internationally. It may take a while to obtain a passport for a newborn so take this into consideration when making your travel plans.
It is possible to fly on some US domestic flights with only a birth certificate or the baby's immunization record. Check with the airline first of course.
What is the age limit for a child to fly free?
For most US domestic and European flights once a child reaches 2 years old they need their own seat/ticket. Before that they can fly with the parent on their lap for free. I say free but there may be a few taxes to pay for the child sometimes.
If your child will turn 2 while you are away on your trip, most airlines will expect you to pay for a separate seat for the return journey.
Do you get extra carry on allowance for a baby?
This does vary from airline to airline. Many do allow an extra piece of hand luggage for baby items and baby food. You can also generally take a baby stroller with you to the gate. It will then be placed in the aircraft's hold. When you get off the aircraft it should be waiting for you.
If you have bought a seat for your baby or toddler then they will have their own baggage allowance.
Can you take a stroller with you?
As stated above, generally you are allowed to take a baby stroller with you through airport security and to the gate. At the gate it will normally need to be folded up and the baggage agent will take it from you and place it in the hold.
At your destination they normally take this straight off so it will be waiting for you as you get off the aircraft. Sometimes they need to be claimed on the baggage carousel in the baggage hall.
Can you take a car seat with you?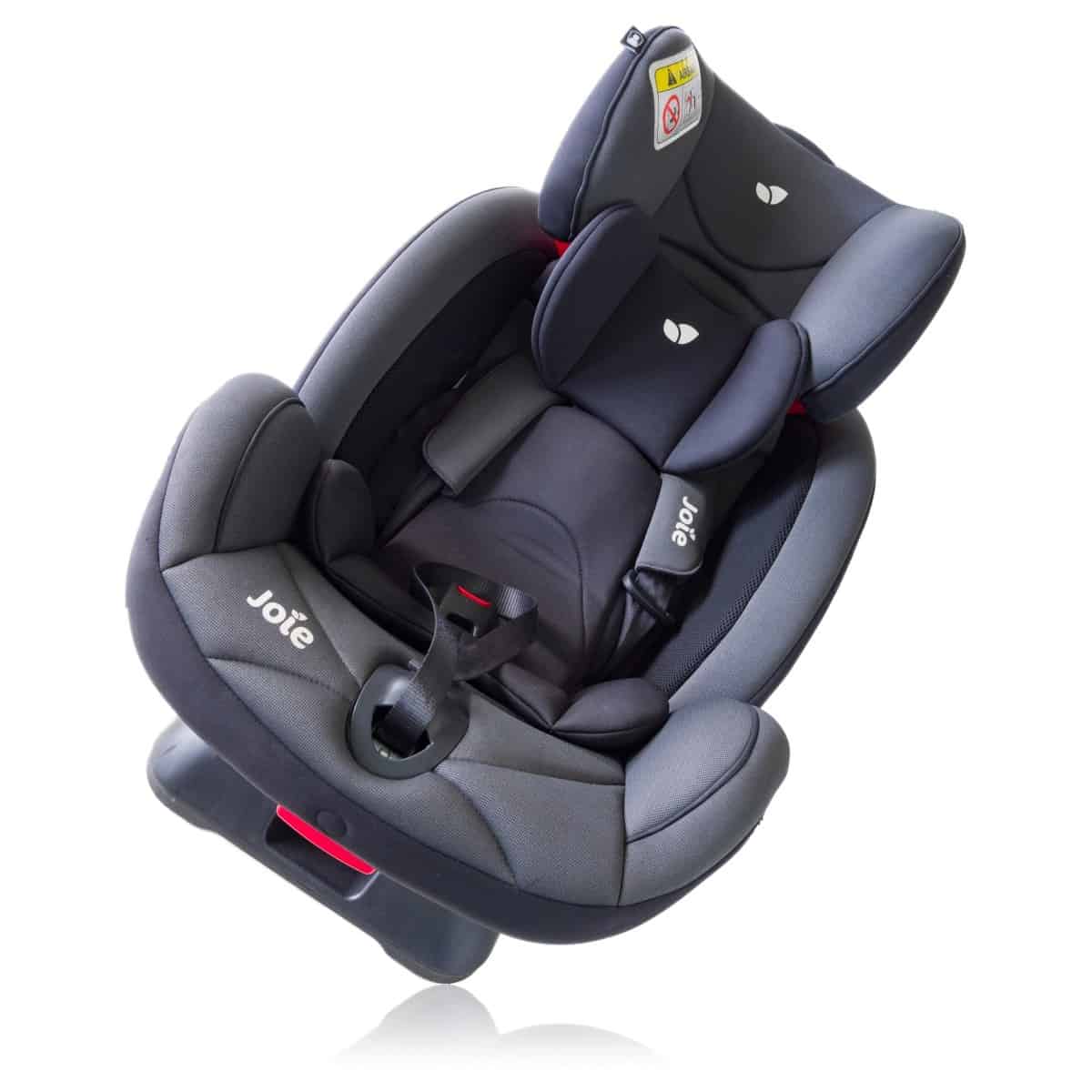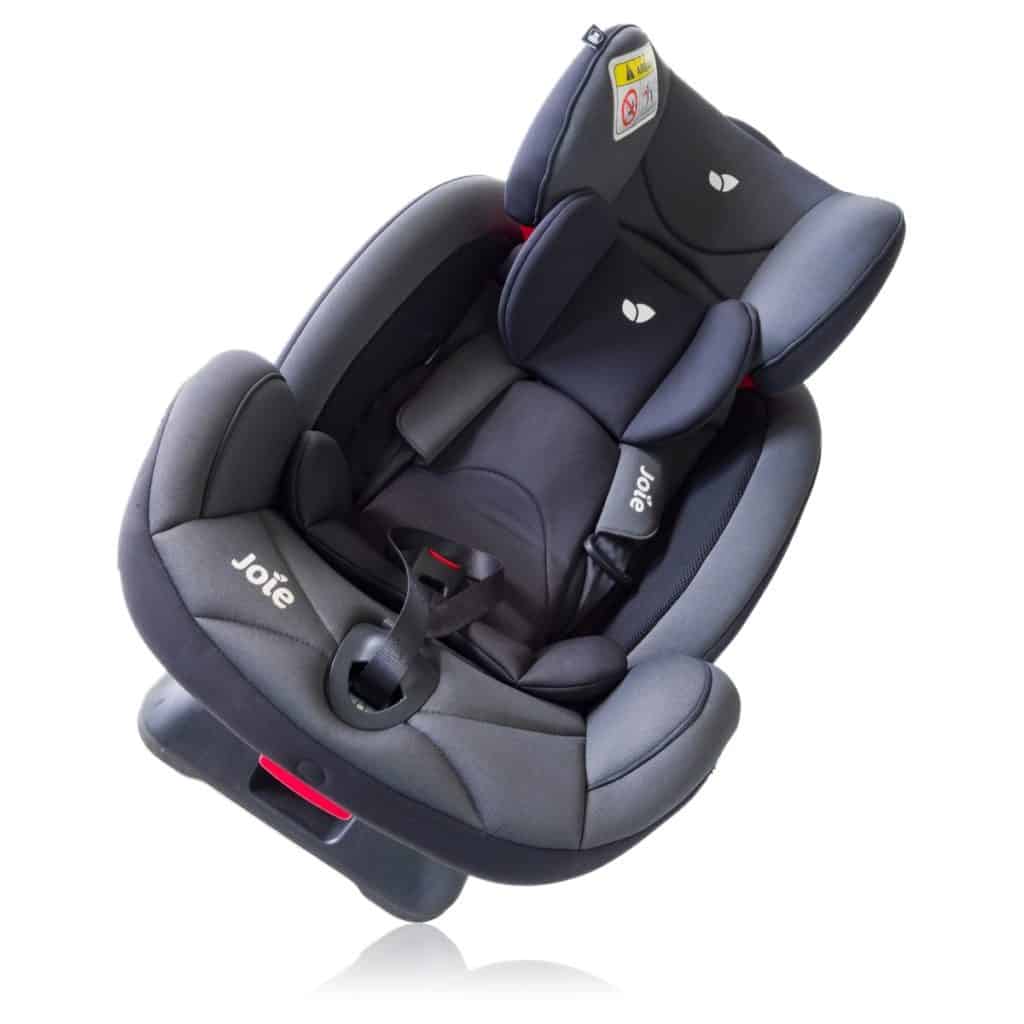 A car seat, for your onward car journey, is normally carried free of charge by most airlines. It would have to be checked into the hold when you drop your bags. How to pack a car seat to travel in checked luggage.
If you have paid for a seat for your baby or toddler then they must be seated in an approved car seat,. These must be clearly marked as being "FAA Approved" or CARES (Child Aviation Restraint System) approved. Obviously in this case the car seat would be carried on board with you and not go into the hold as checked baggage as it wouldn't be much use there.
Tips for flying with a baby
I am sure you won't forget to take spare clothes for the baby during the flight but it is easy to overlook yourself. Take an extra top (shirt, t-shirt etc) as there is every likelihood of an accident from either end of your baby at some stage of the journey, particularly as they will be on your lap. If both parents are flying then take spares for both of you.
Your baby's ears may hurt during take-off and the ascent, or the descent and landing. That is a good time to feed your baby if possible as the act of sucking will help equalize the air pressure in their ears. The same applies to toddlers so give them a drink or a pacifier/dummy.
If you can, book a direct flight. The less hassle and shorter the total journey length the better when you are traveling with a baby.
If possible opt for priority/pre-boarding. That way you will have more time to get yourself sorted out with all the immediate baby stuff you may need until you can unbuckle your seat belt after take-off. This may not seem necessary but trust me things will take a bit longer than they did when you traveled without children.
Be kind to the other passengers and use the changing table in the toilet to change the baby. It may be easier to just do a quick change at your seat but it isn't very sociable.
Dealing with other passengers
I will be honest, I am no different to anyone else. When I am seated early while passengers are still boarding and I see someone walking down the aisle towards me with a baby or young child looking for their seats, I start saying in my head "Don't sit near me. Don't sit near me."
It is only natural. But I have sat near some quiet, very well-behaved children as well as some that have made the journey awful. So don't take it personally if you get a few looks from other passengers. Believe me, when your children are grown up, you too will say the same thing in your head.
If you chat to the passenger/s around you early in the flight and make "friends". That way, not only will the flight pass quicker but they are likely to be far more tolerant should your child cry or become annoying in some other way.
Don't stress too much about other passengers. No one wants to sit next to a baby that cries for hours on end during a flight. But sometimes there is little you can do to stop that so don't worry too much. All you can do is try your best to pacify your child.
Last piece of advice
It goes without saying that this article cannot cover every situation, airline or country you may be traveling to or from. After all, the rules regarding flying with a baby on a US domestic flight with a US airline may be different from the rules for a flight from Hong Kong to Tokyo on a Japanese airline. I would advise checking with the airline before flying or booking.
Enjoy it!
Although traveling with your baby can be very stressful sometimes, make sure you enjoy it all as much as possible. They grow up very quickly, much too quickly in fact. So it is important to try and have as many fond memories of your trip as possible for the future.
Also read: Does a 3 year old need a plane ticket?