Fortunately, many flights have inflight entertainment but that is not always the case. Particularly on flights that are only 2-3 hours long or on budget airlines there is often nothing. So unless you want to sit there like a zombie you need to take your own entertainment.
How things have changed. My first long-haul flight in 1974 took 9 hours and there was absolutely no on-board entertainment whatsoever. What is more, I think one of the only things to bring on a plane for entertainment that existed back then, that you could actually take on-board, was a book (yes one of those old Kindles made from paper!)
When I am on a flight, and look around at other passengers, it always amazes me how few people seem to bring things to do on a plane to pass time. Don't be one of those people! Nowadays you can have a whole world of entertainment at your fingertips and these are some of the best.
Take all, or some, of the travel essentials suggested below, which are also great for passing the time waiting for your flight at the airport too of course.
My top choice of things to bring on a plane for entertainment
1. Noise canceling headphones
Noise cancelling headphones are easily number one in my list of things to bring on long haul flights, and frankly, I don't know how I ever flew without them in the past. Cutting out the draining, constant noise of the engines and the air passing by the aircraft makes me feel much less tired when I get to my destination.
I find it much easier to relax with them on. Even if I am unable to sleep, just being able to wear them and be in relative silence makes all the difference.
I use them to listen to my favorite classical music on my mp3 player without having to turn the volume right up to be able to hear it over the noise of the aircraft and I can still hear every lovely note. They can also be used with the inflight entertainment system and with your phone, tablet or laptop.
The pair of headphones I currently use are the Paww WaveSound 3 Bluetooth Headphones which I have just noticed are now "Amazon's Choice". They are specifically designed for air travel with a carry case and an aircraft in-flight entertainment adapter.
We have just bought a pair of COWIN E7 Active Noise Cancelling Bluetooth Headphones for my wife and says she likes them. She chose them as they have the most positive reviews on Amazon and she likes the color!
You can also buy noise cancelling ear buds but personally, I don't like having things in my ears. If you are ok with it then these TaoTronics active noise cancelling earbuds are very popular on Amazon.
Read my post Can you use Bluetooth headphones on a plane?
2. Kindle or Kindle App
As much as I enjoy reading an actual book (yes, those old fashioned things made of paper) they are generally heavy and take up precious luggage space. So whenever I travel by air I always leave the books behind and take my Kindle instead.
I have had a Kindle Paperwhite for a few years now which has traveled extensively with me, without any problems.
You can also download the Kindle app for your tablet or cell phone if you wish.
3. Audio Books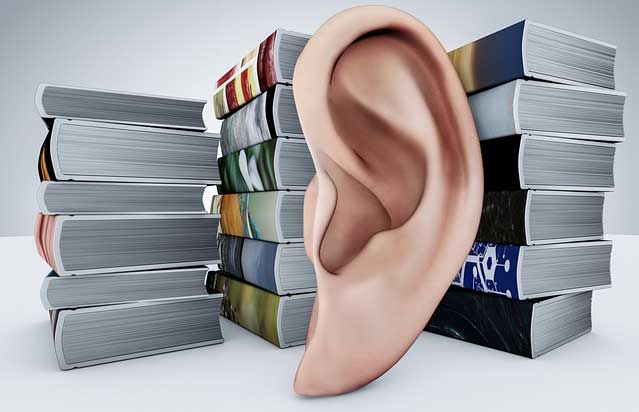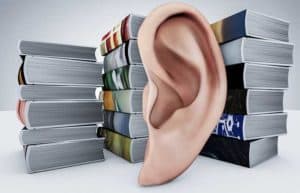 Although I like to read a good book, or should I say my Kindle, on a long flight, my eyes often start to get tired.
Being tall I know I am unlikely to actually manage to sleep in the cramped conditions of an economy seat but, even so, I do like to close my eyes for a while to rest them. When I do this I normally either listen to music or increasingly I like to listen to an audio book when flying.
I have been listening to audio books for just over two years and find them very useful, not only when flying but also when going for a long walk or in the gym (when I actually go!).
You can try Audible for a 30 day free trial and get two free audio books.
4. Music
Although most airlines, at least on long flights, provide music on the in-flight entertainment system, this often isn't to my taste. I prefer to listen to my mp3 player, or even just the music on my phone.
My wife and I are poles apart as I never use Apple products but she swears by them. She therefore has an iPod full of her music (which cost 6 times more than my mp3 player cost).
Read my post Can you listen to music on a plane?
5. USB lead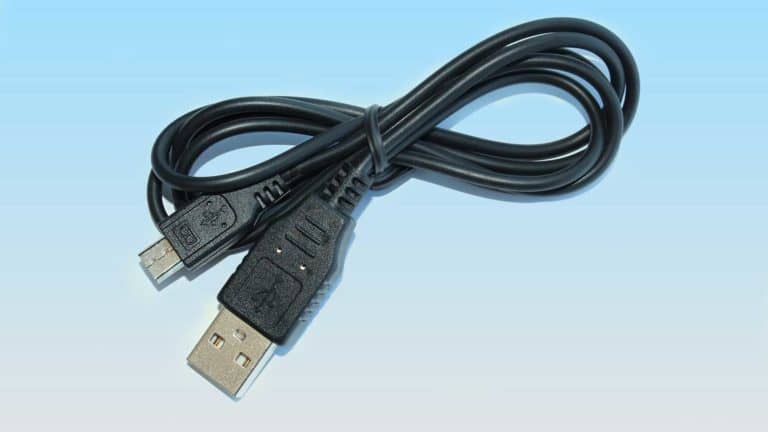 Thankfully these days many planes, particularly on long haul, have USB charging points in each seat so you can charge your entertainment devices.
So don't forget to take a USB charging lead in your carry on bag with you and make sure it works for all your devices. This is not strictly one of the things to take on a plane for entertainment but you might not be able to be entertained without it.
6. Device powerpack
Obviously these will not in themselves keep you entertained, in fact, they are pretty boring. However, if one of your electronic devices runs out of charge mid-flight hen you will be very glad you have one with you.
The plane you are flying on may not have a USB charging point so take along a fully charged portable charger with you. Some of these have sufficient power to recharge a device twice.
I have been using an Anker PowerCore 20100 for a while now which works with most devices, can charge an iPhone over 5 times, and is allowed in your carry on bag.
7. Computer Games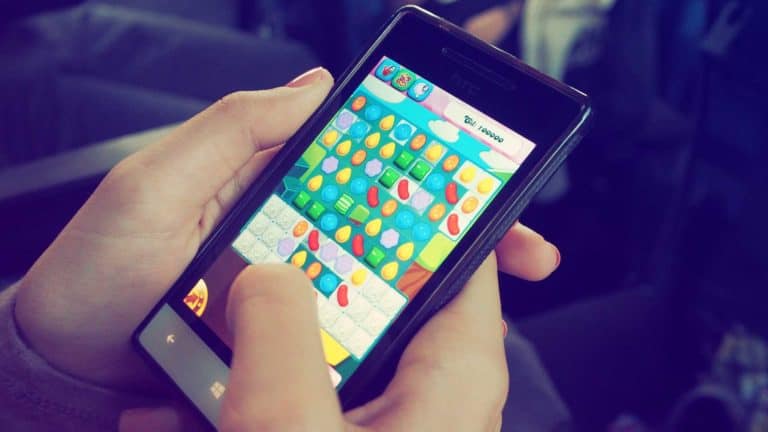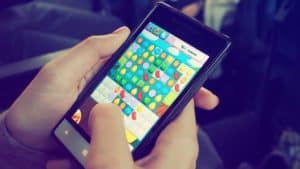 If you are into them then make sure you have some games on your tablet or mobile phone that you can play while not being connected to a phone network. Some need to be connected so you won't be able to play those.
I am not really a very keen computer game player but have spent many a happy hour playing chess on my tablet when on a long flight. It seems to be the only time I get to play these days.
If you want to know some other fun things to do on a long haul flight and other travel tips you can read my post about 14 fun things to do on a flight, plus I also suggest a rather naughty one!
Related Questions
How often should you walk around on a flight?
Ideally you should get up and walk around at least every 2 hours on a long flight. This will help keep the blood flowing and make you feel less fatigued. You might find my post 10 long haul tips and tricks useful.
Should I drink alcohol on a long flight?
In moderation is ok but to excess is not. Alcohol dehydrates you which won't help. Besides, no one wants to spend hours sitting next to a drunk.
Other suggested articles
I hope you found this article on things to bring on a plane for entertainment useful. You may also enjoy the following:
Fun things to do on a plane (17 ideas plus a cheeky one)
Gadgets to make flying more comfortable
How to sleep comfortably in Economy Class
Should I wear compression socks on a long flight?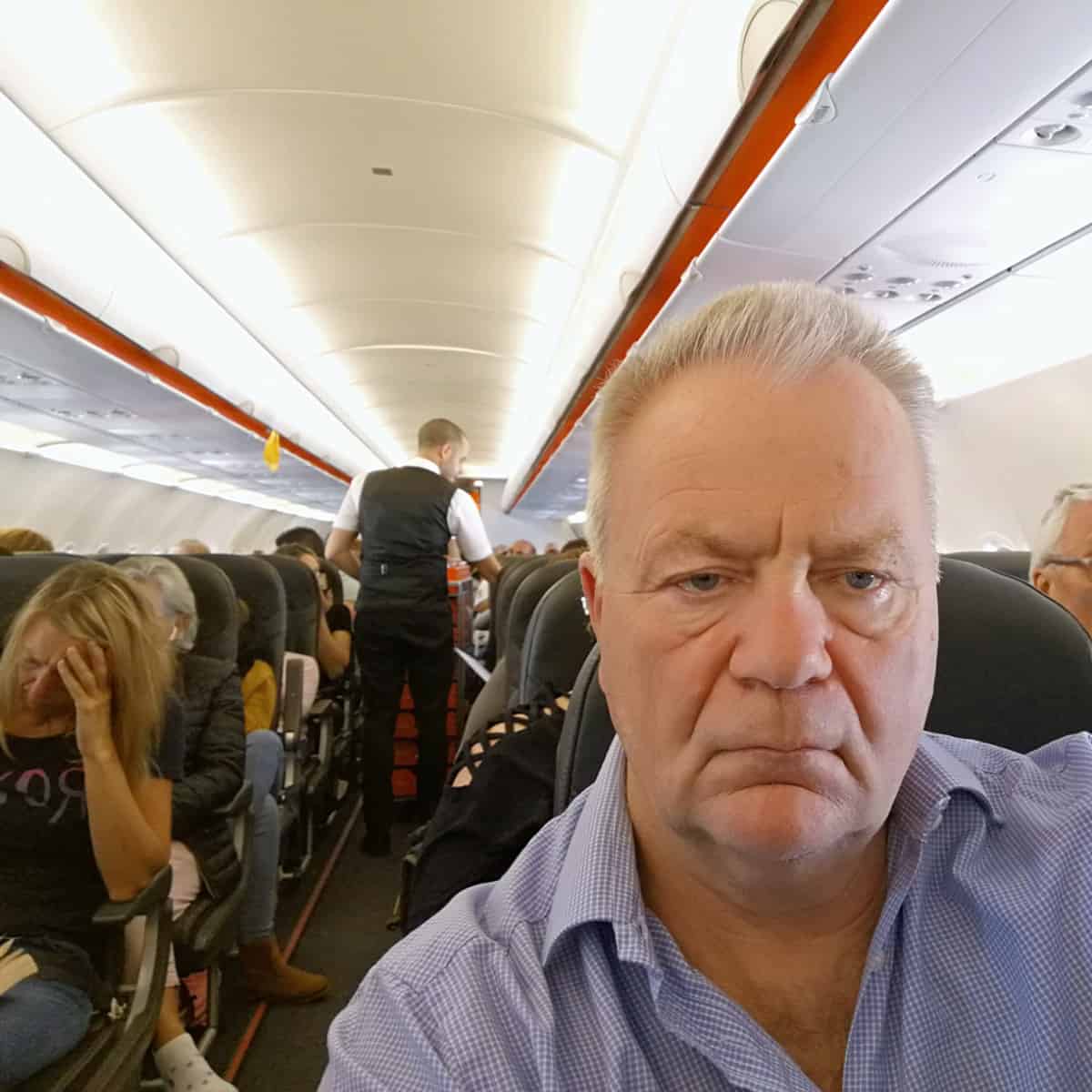 I have been traveling around the world by air since the early 70s and living overseas too. I worked for British Airways for a number of years and I am also a private pilot.