Embarking on a long journey can be exciting, offering opportunities to experience new cultures, explore breathtaking landscapes, and make unforgettable memories. But anyone who's ever traveled to far-flung places around the world knows that the flight itself can be a bit of a marathon.
The secret to a smooth, comfortable journey starts well before you buckle your seatbelt and turn your devices to airplane mode.
It begins with the art of packing the perfect carry-on bag.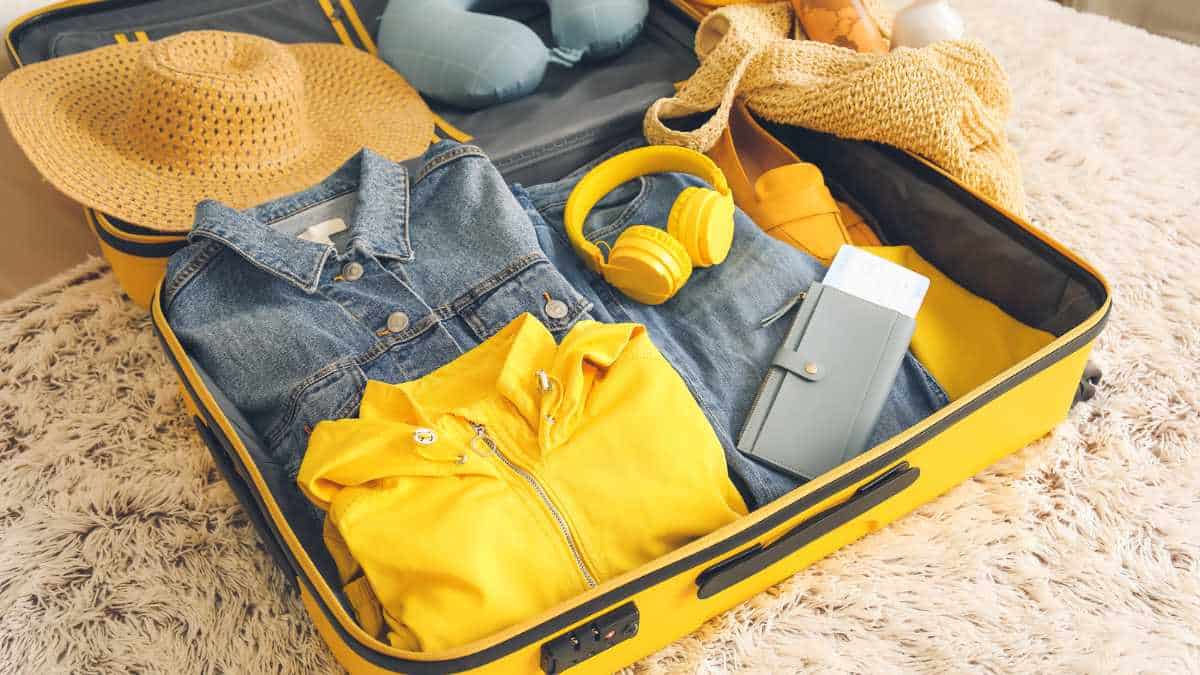 We've all been there – squashed into a seat for hours on end, suddenly realizing we've forgotten something crucial, like our headphones or a comfy sweater. A well-packed carry-on is your best defense against the trials of long-haul flights, ensuring you have everything you need right at your fingertips.
Whether you're a seasoned globetrotter or a first-time flyer, our comprehensive checklist will guide you through packing your carry-on bag to ensure maximum comfort, convenience, and entertainment for your journey through the skies.
From essential travel documents to health and comfort items, from entertainment options to personal care products – no item has been overlooked.
So, if you're gearing up for a long flight, read on! Our ultimate carry on checklist is here to ensure your travel experience is as comfortable and enjoyable as possible. No more frantic last-minute packing or mid-flight regrets – just sit back, relax, and enjoy the journey.
What to pack in carry on for a long haul flight
Here's a comprehensive checklist of things you may want to pack in your carry-on bag for a long flight:
1. Travel Essentials
Passport, visa, and ID: Always have your essential identification and travel documents with you.
Boarding pass: Keep your printed or electronic boarding pass handy.
Wallet: Carry cash, credit cards, and any necessary insurance cards.
House keys: Don't forget your house keys if you'll need them when you return.
Phone and charger: Bring your smartphone and charger for communication and entertainment.
Laptop and charger: If you plan to work or watch movies on your laptop, don't forget it and its charger.
Headphones: These can be a lifesaver when you want to listen to music, watch movies, or block out noise.
If you don't have any I recommend buying a pair of noise-canceling headphones as they will make the flight much more relaxing. They are almost the first thing I pack!
Read my choice of the best noise canceling headphones for flying.
Portable Charger: An external battery pack can ensure your devices remain charged, especially on long flights without in-seat power.
2. Health and Comfort Items
Travel-Sized Wet Wipes/Baby Wipes: Wipes can be a lifesaver for freshening up during a long flight or cleaning up spills. This is particularly true if flying with young children.
Medications: If you take any medications, have them accessible in your carry-on. Never pack your essential medications in checked bags as you may need them during the flights and the bags may be lost or delayed
Eye mask and earplugs: These can help you sleep more comfortably on the plane.
Neck pillow: These are ideal for comfort during sleep. If you are small enough to actually sleep in the limited space – at 6'2″ I certainly am not.
Snacks: Bring some healthy snacks in case you get hungry or unhealthy ones too. The choice is yours.
Water bottle: An empty bottle that can be filled after you pass security.
3. Entertainment
Books or e-reader/Kindle: A long flight is a great time to catch up on reading. I normally take a book and have some others loaded on the Kindle app on my tablet should I finish the book during the flight.
Travel games: Small, portable games can help pass the time, particularly if traveling with a partner/colleague.
Notebook and pen: For jotting down thoughts, ideas, or details about your trip. Or make a list on your phone of course.
Entertainment Subscriptions: While not physical items, ensure your music, audiobook, and movie subscriptions are up to date for offline use. Download your favorite content ahead of time in case WiFi isn't available or is unreliable during the flight.
4. Clothing and Personal Items
Change of clothes: Just in case of spills, or if your checked baggage gets lost so that you at least have something to change into at your destination without having to rush out and buy some.
Jacket or sweater: Planes can often be chilly so having something you can put on to keep comfortable can be very useful.
Travel Blanket: Airplanes can get cold, particularly if you get some sleep, and a small, compact travel blanket can help keep you comfortable.
Compression Socks: These can help prevent deep vein thrombosis (DVT) and reduce foot and ankle swelling during long flights.
Travel-size toiletries: Toothpaste, toothbrush, face wash, moisturizer, and other necessities, all in sizes that meet airport security liquid regulations.
Cosmetic products: If you use them, pack travel-size versions of your essential cosmetic products.
5. Miscellaneous
Travel guide and maps: If you're going to a new place, these can be handy to have and allow you to make the most of your stay.
Travel adapter: If you're traveling internationally, you may need this for your electronic devices. The one below covers every eventuality – check on Amazon.
Car Keys: If you are returning home and have parked your car at the airport then make sure your car keys are handy in your carry on, not your checked bags. This is particularly important should your checked bag go missing or be delayed leaving you stranded at the airport.
Even if the checked bags do arrive with you, the last thing you want to do, perhaps at night and in the rain or snow, is open your suitcases in the car park to rummage for the keys.
Mini First Aid Kit: Having basic first aid items like band-aids, antiseptic wipes, and pain relievers can be helpful. Most airlines will carry these items should you have a minor injury though but they may not legally be allowed to give you any medication unless there is a doctor on board.
Remember, different airlines have different carry-on bag size and weight restrictions, so make sure to check the guidelines before you pack. Also, some items may be subject to security restrictions, so always check the latest regulations.
Final Thoughts
Packing for a long flight can be a daunting task, but with the right checklist, it can become a breeze. Remember, the ultimate goal is to ensure comfort and convenience throughout your journey, helping to make your long-haul flight a more pleasurable experience.
Don't forget to double-check your airline's carry-on restrictions to avoid any last-minute surprises at the airport. Be mindful of your personal needs, too, and feel free to adjust the checklist to suit your specific requirements.
With a well-packed carry-on bag, you're not just preparing for a flight – you are setting the stage for an enjoyable and memorable travel experience. So pack wisely, travel light, and let the adventure begin!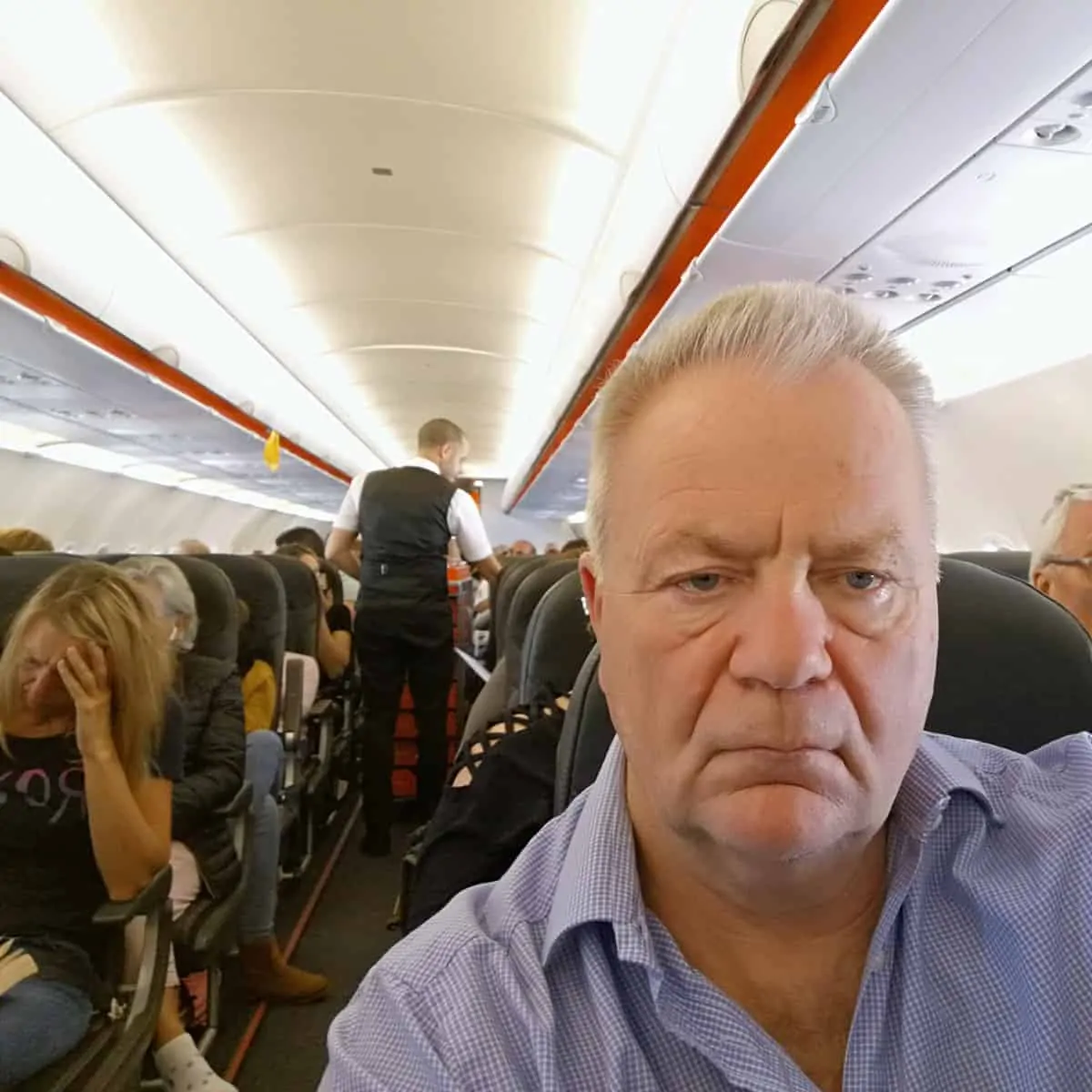 I have been traveling around the world by air since the early 70s and living overseas too. I worked for British Airways for a number of years and I am also a private pilot. About Me