Traveling on airplanes can be a stressful and uncomfortable experience, especially when it comes to dealing with background noise. Whether it's the sound of the engines, crying babies, or chatter from fellow passengers, these noises can make it difficult to relax or even sleep during a flight.
One way to combat this problem is by using noise-canceling headphones. These headphones use advanced technology to block out unwanted sounds, allowing you to enjoy your music, podcasts, or audiobooks in peace.
In this article, we will be discussing the best noise-canceling headphones for airplanes, highlighting their features, pros, and cons to help you make an informed decision.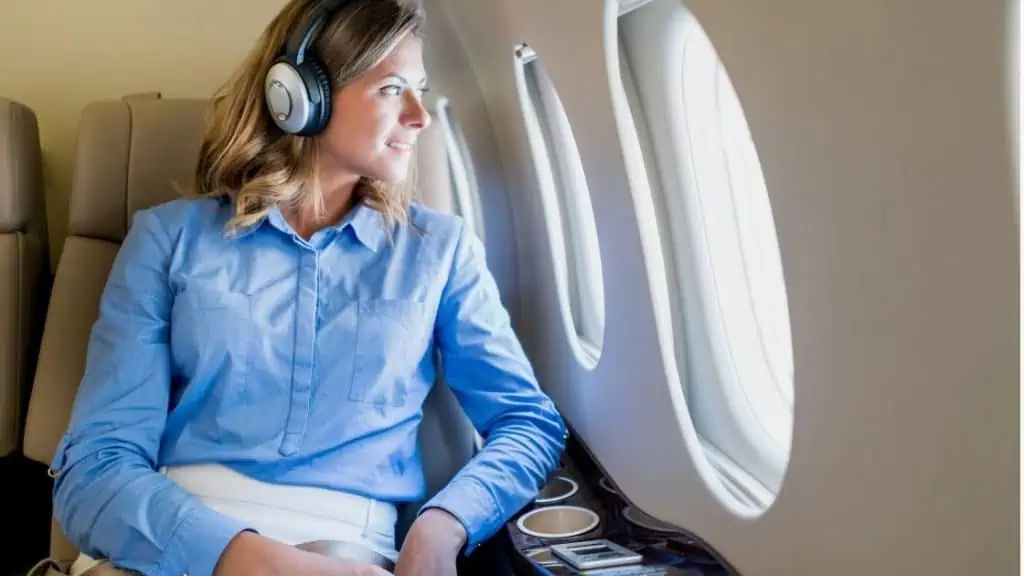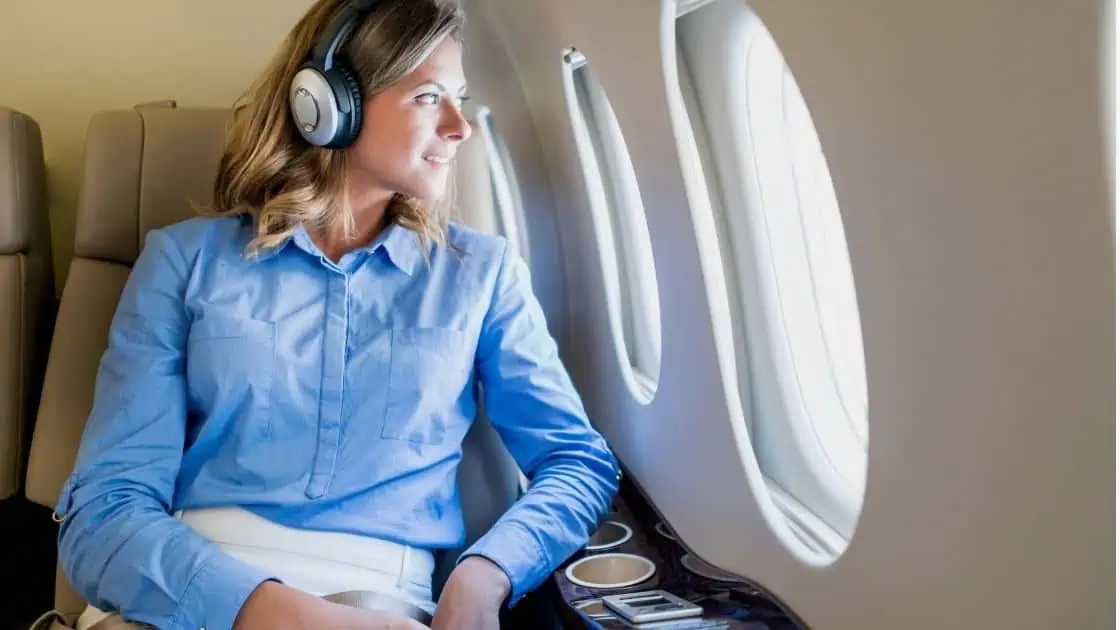 To be honest, as soon as I bought and used my first pair of noise-canceling headphones on a flight I wondered how I had flown for so many years without them. They were a complete game changer, making flying so much more relaxing and less draining.
Now I wouldn't fly without them – my latest pair that is after my trusty old Sony pair finally failed. Even on a relatively short flight of an hour or two, they make a big difference.
The Noise-Canceling Headphones I Use
I have a pair of Shure Aonic 40 ANC headphones that I have been using for a number of years. They are the earlier model of the Shure Aonic 50 shown below. They are comfortable to wear for long periods during a flight and have great performance.
About 2 years ago I was flying to Madrid but when I got to the airport I realised I had forgotten to put my Shure headphones in my carry on (as I was charging them ready to pack).
So I bought a cheap pair of Anker Soundcore headphones at an airport store, rather than have nothing. I didn't have particularly great expectations when it came to cheap noise-canceling headphones for flying but was pleasantly surprised at how good they were. There were probably as good as my first pair of Sony headphones.
So if you do not fly very often, my advice would be to not spend too much money on a pair of headphones, unless money is no object of course. Even lower-cost headphones can be very good these days.
Best Noise-Canceling Headphones at a Glance
| Product Name | Best For | Buying Link |
| --- | --- | --- |
| Shure AONIC 50 | Best overall (My personal recommendation) | Check Price |
| Anker Soundcore Life Q30 | Best budget headphones with ANC | Check Price |
| Sennheiser Momentum 2.0 | Best noise-canceling capability | Check Price |
| Bowers & Wilkins PX | Best alternative to Sony and Bose | Check Price |
| Marshall Monitor II A.N.C. | Best battery life | Check Price |
| Sony WH1000XM4 | Best sound quality | Check Price |
| Urbanista Miami | Best build quality | Check Price |
| Bose 700 | Best overall Active Noise Cancellation | Check Price |
| Apple AirPods Max | Best for Apple users | Check Price |
| Poly Plantronics BackBeat Pro 2 | Best connectivity | Check Price |
List of Best Noise-Canceling Headphones
Here's my choice of some best noise-canceling headphones that are perfect if you are traveling on an airplane.
First, My Preferred Choice
The Shure AONIC 50 is a quality noise-canceling headset ideal for those who travel frequently. The large, detachable ear pads make the headphones more durable and less of a pain to keep clean. You can also buy replacements.
The noise cancellation, usability, and overall comfort are all top-notch which is why I love mine (the earlier Sure Aonic 40 model).

Although they are not cheap, if you're thinking about purchasing noise-canceling headphones, don't let the price put you off as you won't be disappointed.
My Low Cost Choice
If you are tired of charging your headphones every 2-3 hours, you should consider buying Anker Soundcore Life Q30. These headphones will last almost a month on a single charge.
With Anker Soundcore, you get to choose from three different noise-canceling modes, each of which has a different setting. It has a special transport mode, which reduces the airplane's engine noise, which makes it one of the best options for air travel. I am certainly impressed by this feature.
On the other hand, the silk diaphragms in the headset are very flexible. Their bass reproduction is thumping, and their treble reproduction is clear and crisp.
There's no doubt in the fact that these earphones come with a great noise-canceling capability. But that's not the only thing that makes it a perfect pair of headphones for travel.
The earcups on the Sennheiser Momentum 2.0 are larger and softer than those on previous models, making it a more pleasant pair of headphones. It has a sound that is outstanding and polished, a high-end construction quality, and a revolutionary folding design.

A stylish carrying bag and an in-line remote that doubles as a microphone are both included for usage with mobile devices (compatible Apple iOS and Android versions are available).
The quality of the Bowers & Wilkins PX Wireless headphones is reflected in the price that you pay for them.
Although they cost around $400, these headphones have a stunning and strong design, amazing audio quality, reliable active noise-canceling technology, and a lengthy battery life that lasts up to 22 hours.
Listeners will have the power to choose what they hear and the volume when the headphones are synced with the accompanying free software.
Marshall Monitor II A.N.C.
The Marshall Monitor II ANC headphones feature excellent active noise cancelation capabilities, a wonderful construction and design, are simple to operate and are the ideal headphones for commuters as well as frequent fliers.
According to Marshall, the Monitor II ANC headphones are capable of providing up to 30 hours of continuous listening while using the active noise canceling feature and connected to a wireless source.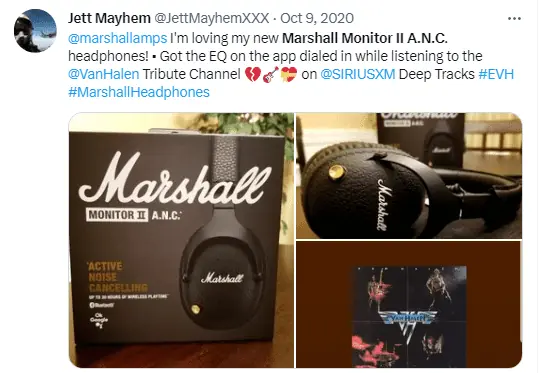 The unfortunate reality is that they are not sold in a vacuum, and for the same or a comparable price, one may get headphones that deliver a little bit more. In spite of this, picking up a pair of them would be a no-brainer if you're a lover of the original Marshall design.
If you are going on a long trip, Sony WH1000XM4 is your best option. It comes with a battery life of 30 hours and takes just 10 minutes to charge for 5 hours of usage.
Not only its battery life, but also the comfort it provides when you wear it makes it the best travel companion for flights.
It has a touch sensor that allows you to pause, play, skip, adjust volume, use the voice assistant or make a call by just tapping or swiping the touch area. Other than giving you full control over its functionality, these headphones also come with a durable case that has a separate compartment for headphones and a charging cable.
While traveling, it's always best to choose products that are durable and good quality. The Urbanista Miami not only has one of the best noise-canceling technology to offer, but it also has excellent build quality.
The headband is adjustable without being flimsy, and it's padded all the way around the inside.

With a full charge, the headphones will last for 50 hours without active noise cancelation, and 40 hours with ANC turned on. The Miami's right earcup has a wear-detecting sensor that prevents the music from playing when the headphones are removed and restores playback when they are replaced within 30 seconds.
The Bose QC 700 headphones are wireless Bluetooth headphones with active noise cancelation (ANC) technology. There are a lot of similar products out there, but these are a cut above the rest thanks to their high quality and modern aesthetic. Also, they have a premium-grade feel because they are virtually entirely composed of stainless steel.
The 700 has undergone a significant redesign. These are the most aesthetically pleasing Bluetooth headphones we have seen so far, looking like a hybrid of the older Bose QC35 and Bowers & Wilkins' PX.
The stainless steel headband curves elegantly around the crown of your head before descending invisibly to the hinge, which is attached to the driver housing by way of a unique and highly adjustable pivot. The drivers may be rotated approximately 90 degrees, much like on the QC35.
The sound quality of the AirPods Max is what truly sets them apart from the competitors. These are one of the greatest wireless headphones in terms of build quality, audio quality, noise cancellation, and other features. It offers 20 hours of playtime on a single charge and is repairable if any defect occurs.
The efficiency of Apple's in-ear AirPods headphones is a major selling point for the product. In particular, the act of pairing.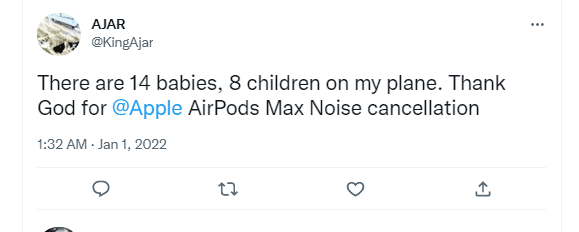 When you take them out of their casing and place them next to an Apple product, the two will automatically sync. AirPods Max is no exception. You can easily slide the rounded rectangular ear cups out of their soft casing and start listening to music on your iPad in no time.
Poly Plantronics BackBeat Pro 2
The Plantronics BackBeat Pro 2 is great value for the money because of its long battery life, high-quality sound, and effective active noise cancelation. They may not have the finest noise isolation, but you get a lot for the price.
The volume may be adjusted by rotating a textured ring in either direction; clockwise increases the volume, while counterclockwise decreases it. The volume ring is somewhat less comfortable to hold than on the original model, but this is hardly a deal breaker.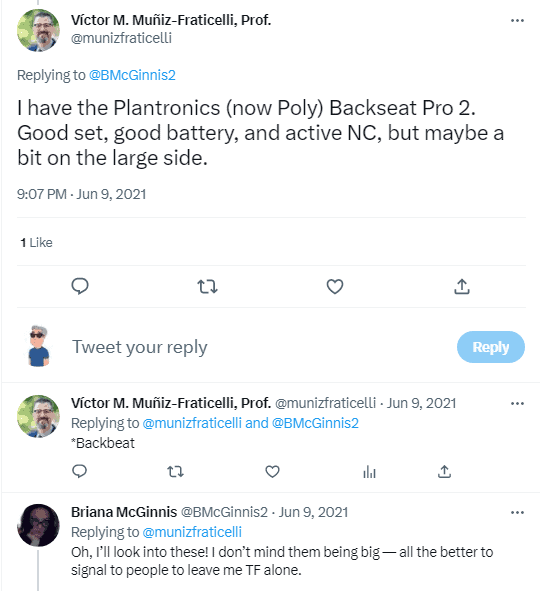 The left earpiece houses a switch for activating the active noise canceling. You can get a bit more use out of the battery by turning it off, although we should mention that if the battery dies, you can still use the headphones in wired mode.
The music will halt and you can hear your surroundings without removing your headphones when you utilize the open mic option of this toggle.
How Do Headphones With Noise Canceling Work?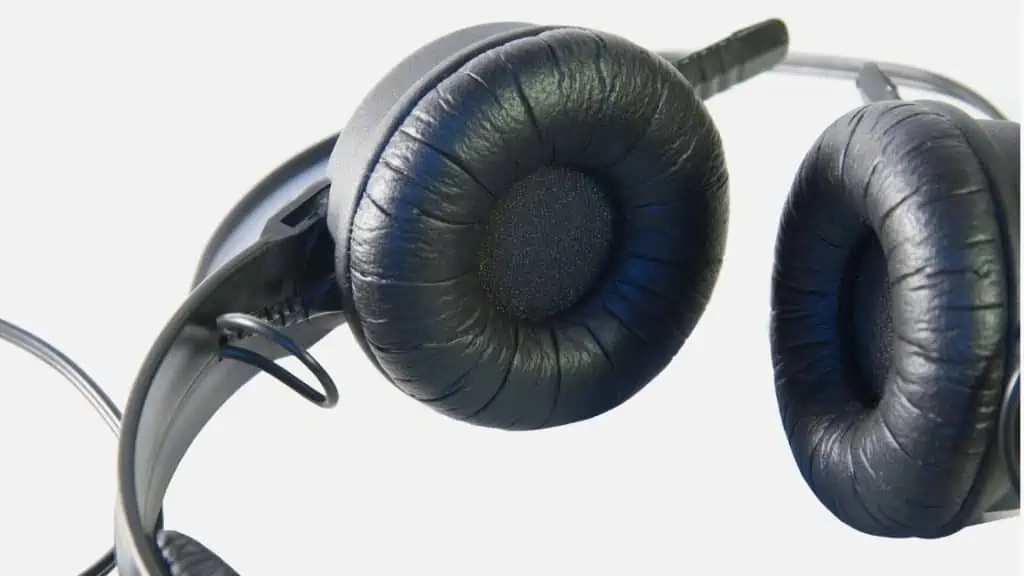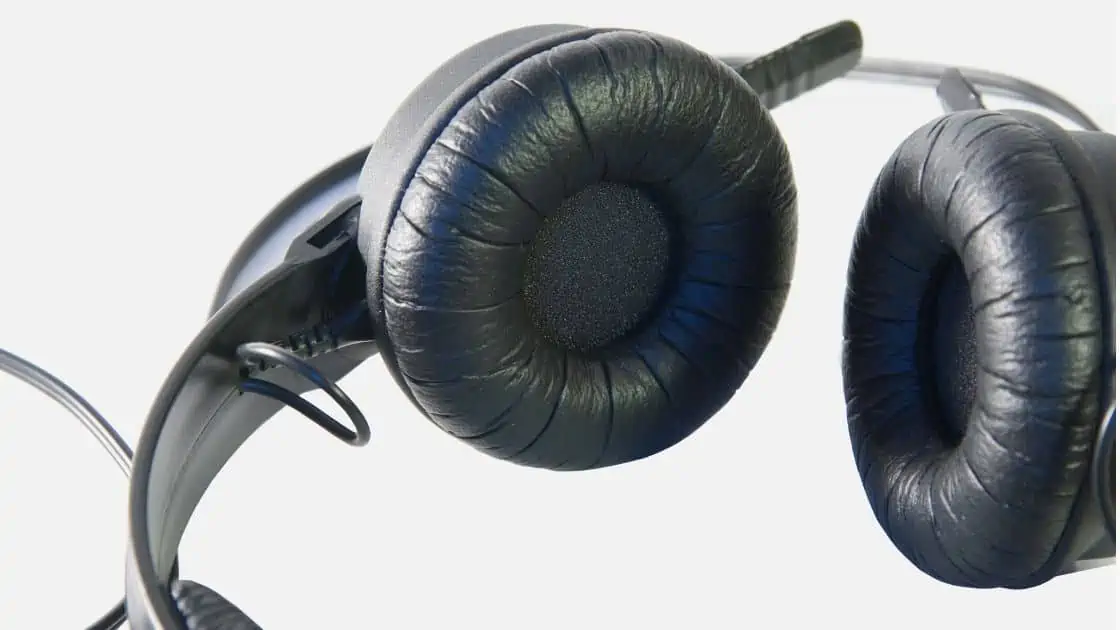 Noise-canceling headphones are a great way to reduce and eliminate unwanted noise. They work by using microphones to pick up and measure the level of ambient noise. The two main types of noise-canceling technologies are:
Active noise cancellation
Passive noise cancellation
It could be a bit difficult to understand each type. Let's take a look at how each of these is different from the others.
Passive Noise Cancelation
Passive noise cancelation is a type of noise cancelation that uses physical or mechanical methods, contrary to active noise cancelation which uses electronic means.
Passive noise cancellation is typically achieved with the use of soft, flexible materials in the ear cup that create a seal around the ear and block out external sounds.
Some headphones with passive noise canceling also include a feature called active noise canceling, which helps to reduce background noises even more.
Passive noise canceling in these types of headphones can be achieved by using either foam or rubber ear cups.
Active Noise Cancelation
Active noise cancellation is a process that eliminates sound waves that enter the ear canal. This technology works by using a microphone to pick up ambient sounds and then emit an inverted sound wave that cancels out the original sound.
This process is done in real-time, so it can be used to stop or reduce noise from wind, machinery, or even human speech.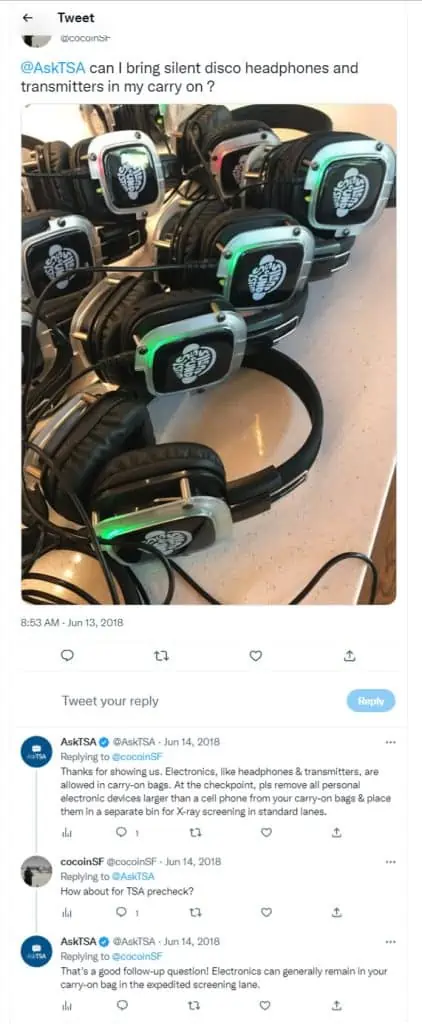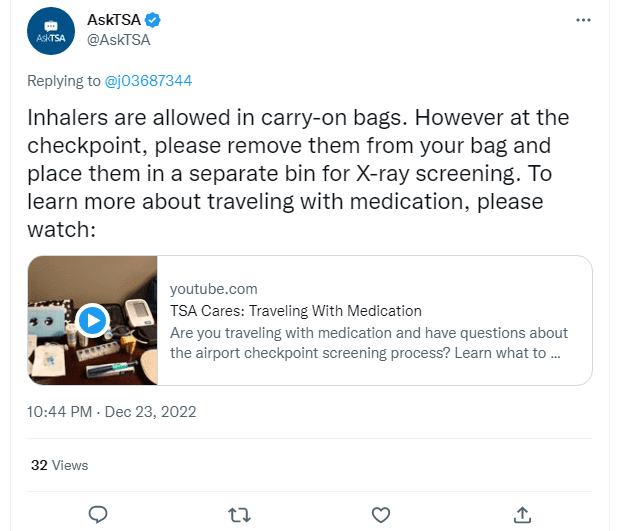 Noise-Canceling Headphones FAQs
What are noise-canceling headphones and how do they work?
Noise-canceling headphones are a type of headphones that are designed to reduce external noise by actively canceling out background sounds. They work by using microphones to pick up external noise, then generating "anti-noise" sound waves to cancel out the external sounds.
Are noise-canceling headphones safe to use on airplanes?
Yes, noise-canceling headphones are generally safe to use on airplanes. However, it is always important to follow the instructions of the airline and to be aware of your surroundings. Some airlines may also have specific rules regarding the use of noise-canceling headphones during takeoff and landing, so be sure to check before using them.
How do I choose the right noise-canceling headphones for me?
When choosing the right noise-canceling headphones, consider the following factors: noise-canceling ability, sound quality, comfort, battery life, and price. You may also want to consider additional features such as built-in voice assistants, touch controls, and whether or not the headphones are wired or wireless. It is also important to consider your intended use, such as for traveling, working, or just for casual listening, as this can influence the features you may want in your headphones. Ultimately, the best way to determine which headphones are right for you is to try them out and see which ones offer the best combination of features and performance.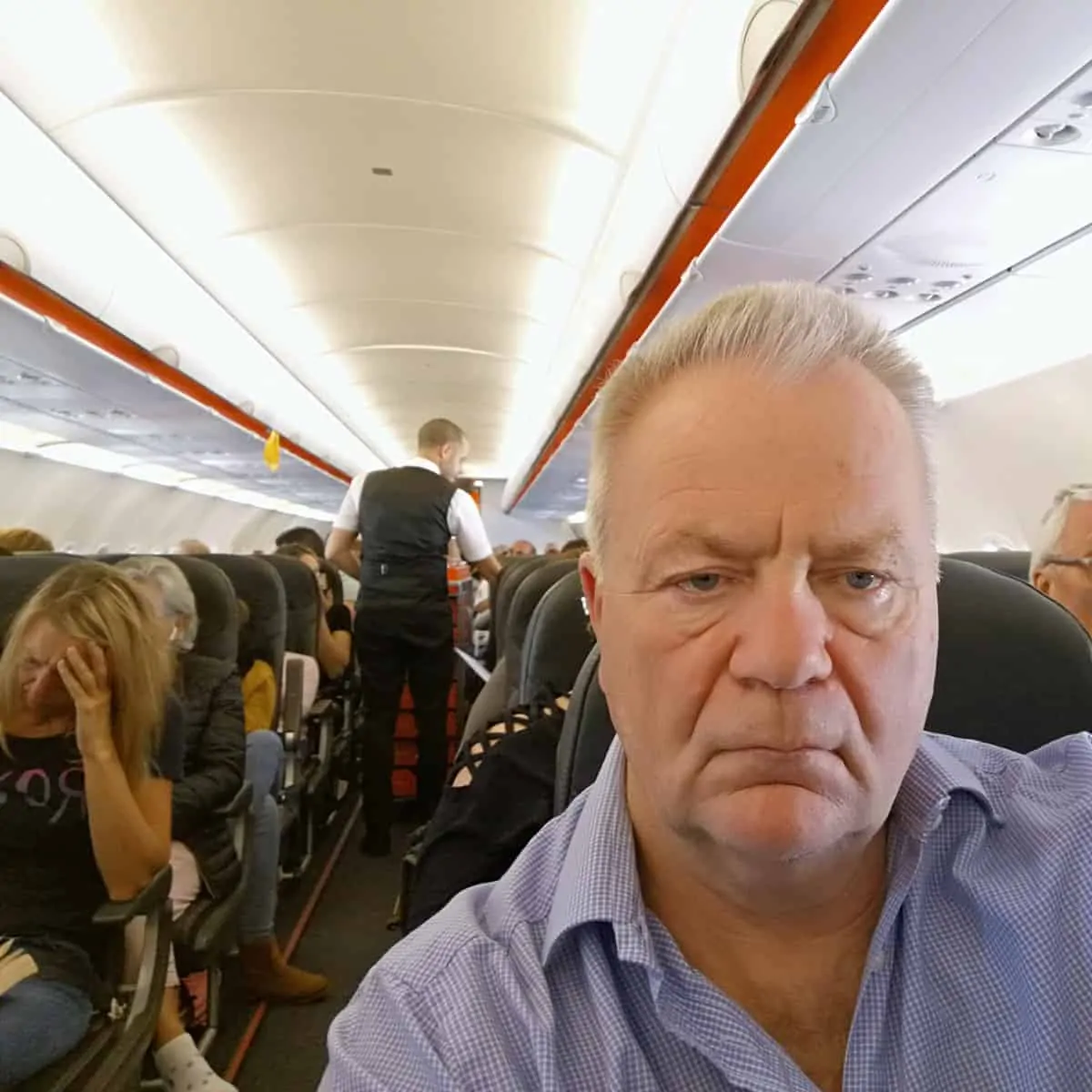 I have been traveling around the world by air since the early 70s and living overseas too. I worked for British Airways for a number of years and I am also a private pilot. About Me