Well, like many things, there probably isn't one single, absolute winner when it comes to choosing the best carry on luggage for men. There are just too many variables, and so much is down to personal preferences.
I provide my current favorite, and the current favorites of some of my friends, who travel with only a carry on bag for short trips. Perhaps they aren't actually the best carry on luggage for men, although they might be, but they do work for us and at least we have actually used them!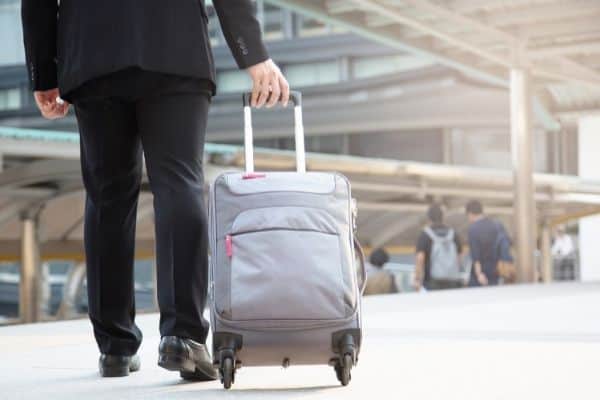 Benefits of flying with carry on only
If you are traveling for only a few days then just taking carry on luggage makes absolute sense.
Not only is it likely to save you money, now that many airlines charge for checked bags (and boy do they charge), but it will also save you time.
You won't have to queue at check-in to drop off your bag when you arrive for your flight. This means you can arrive at the airport a bit later.
When you arrive at your destination airport, you will avoid that time-wasting activity of waiting for your checked bag to appear on the carousel. So, instead, you can be in a taxi or your hire car while others are still waiting for their bag.
Even if you are traveling for more than a few days, with the right carry on bag, and packed properly, you can generally survive without taking a checked bag.
What to consider when choosing a carry-on bag?
There are literally hundreds of carry on bags available. So how you go about choosing a good one is not easy.
There are a few things you need to take into consideration.
Perhaps the most important thing is your particular preference. Do you favor hard cases, soft cases or would a backpack style suit you better? Are you someone who likes things to look stylish or you don't care as long as they are practical?
Are you likely to need to carry it, or pull it, for relatively long distances (if traveling on public transport after arriving at the destination airport for example) or will you be met at the airport so ease of carry is not so important?
Do you need to carry a suit in your bag (if you can't wear it to save space and weight)?
Do you need to carry a laptop?
Size is important. Not all airlines have the same carry on bag restrictions so unless you only ever fly with one airline and know what the maximum size is then it is best to not go too big. Obviously, you will need to check the airline's website to make sure your bag will be accepted but this article cannot possibly cover that.
So which is the best carry on luggage for men?
I have spoken to some friends who travel extensively with only carry on luggage and these are the bags they use and would recommend – as well as my own particular favorite.
Obviously your final choice may come down to color, styles etc but this may at least give you somewhere to start.
The current trend seems to be for "spinner" carry on bags which have four multi-directional wheels (called castors in my day). The bag sits upright on all 4 wheels and is wheeled along like that.
It seems difficult to find bags without spinner wheels now. Personally, I am not a fan. I find the wheels get caught on things when putting them in an overhead locker. But that is my only real complaint. My wife loves her spinner wheel bag as it is easy to push she says.
This is my current carry on bag. I bought it when the zipper went on the trusty cheap one I bought at a big box store that I used for a couple of years.
The main reasons I bought it were that it has skate wheels rather than spinner wheels, it is expandable and it is soft (so if needs be it can be compressed a bit to get it into one of those annoying measuring things at the gate).
I have only used it on the last three trips, so not an extensive test, but it has performed well and I get everything in it that I need for 3-4 days away. I no longer take a laptop with me, only my tablet, so I cannot say how well one fits in it.
The Travelpro Bold 22″ Expandable Rollaboard is available on Amazon.
Travelpro also make a version with spinner wheels if you are trendier than me and you like them – Travelpro Bold 21" Carry-on Expandable Spinner
---
This is Richard's choice because he prefers a hard case as it protects his camera better. He says he likes the spinner wheels too but with one exception. When he is waiting on a slope it tries to run away so he has to hold on to it.
Despite it having a hard case it is quite light at 6.25 lbs and has a large capacity, with two fully lined compartments and straps to secure the contents in place. It is also available in 12 colors.
The dimensions of this bag are both TSA and IATA approved and are 21.65×14.5×8.5 inches.
The Kenneth Cole 20-Inch Hardshell Spinner is available on Amazon.
---
Dave G. prefers this type of carry on as he often travels with his young daughter on weekends away, so having it on his back, rather than having to pull it, gives him a spare hand to keep hold of his daughter to stop her getting lost.
The Homiee 40 liter travel backpack holds a 17inch laptop. It has a large capacity to take everything you may need on your trip.
It measures 12.2 x 6.69 x 17.72 inches and is airline cabin bag approved. It has numerous compartments for laptop, toiletry bag etc. It is water resistant. It has dual zippers which can be padlocked together to keep your belongings safe.
It can be carried 4 ways. On your back using both straps, over one shoulder, or by one of the two handles located on the long and short side.
Thanks to Dave for his recommendation of the HOMIEE Travel Backpack, which is available on Amazon (of course).
---
And for amusement value … the Briggs & Riley Carry On
I added this one at the end to give everyone a chuckle. Believe it or not, this carry on bag costs … wait for it ….. US$599!
How can any bag be worth that? Frankly, it looks no different from those costing just $50. I am sure that they believe it is the best carry on luggage for men though. I will not be buying one to find out!
Perhaps some people are prepared to pay that much for a bag that will be thrown around into luggage lockers and car trunks. And if you are one of them then please feel absolutely free to go ahead and use this link!
Tips for carry on only travel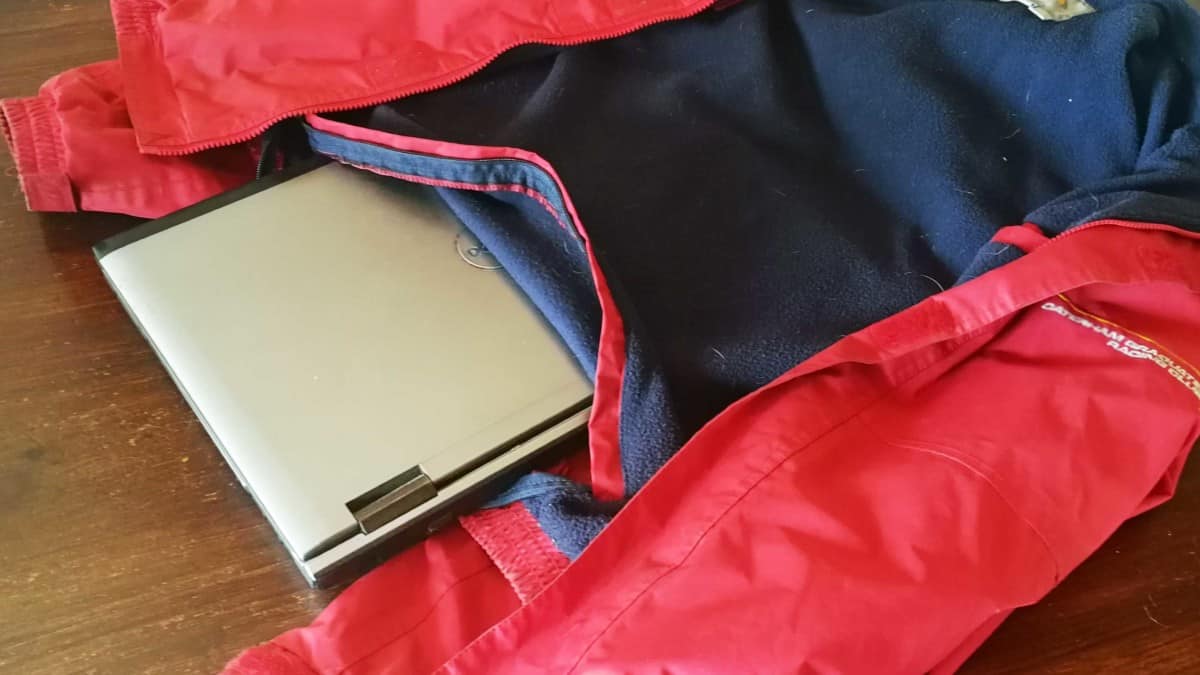 Buy a coat with lots of big pockets and keep things in there. For years I put my 17 inch laptop in the zipped back section of my jacket and wore it when boarding the aircraft.
Don't waste space and weight in your carry on bag with toiletries (shampoo, shaving cream etc.) Just use those provided in the hotel, or buy some cheap ones when you get there and throw them away at the end of your trip. If you bring them, remember, they must be smaller than 3.4ozs (100ml) due to the maximum liquid size rules.
It is better not to fold most clothes but to roll them up instead. They get less creased and can be packed tightly.
Use all available space, such as inside shoes, so stuff these with other items. You could probably get all your underwear in one shoe and all your socks for the trip in the other!
Wear any bulkier clothes you are taking, rather than packing them, wherever possible.
Going on a long flight? Read my article "10 long haul flight tips to make it bearable"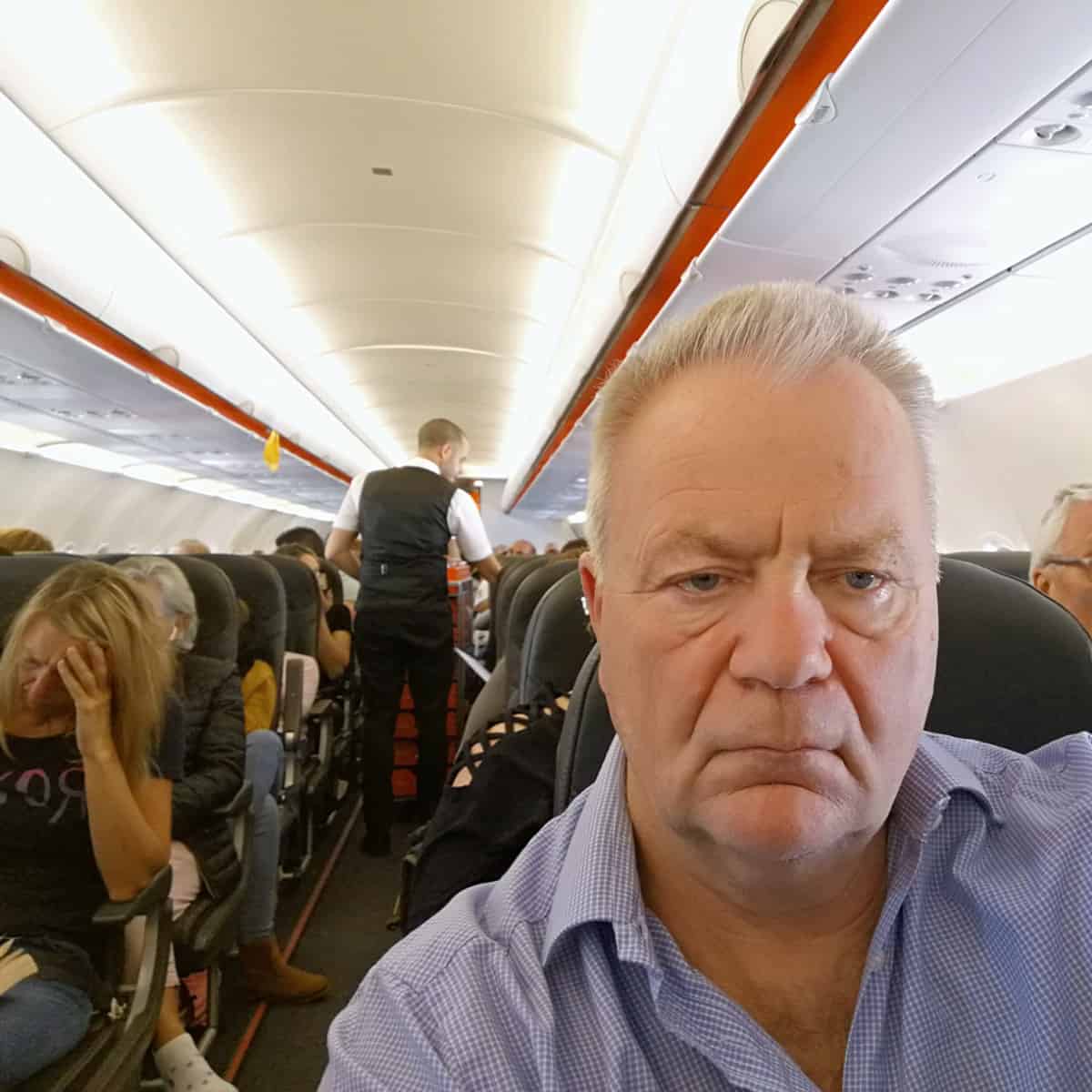 I have been traveling around the world by air since the early 70s and living overseas too. I worked for British Airways for a number of years and I am also a private pilot.