You want a suitcase that can handle the demands of your packing while offering you something easy to store, so perhaps Delsey, a French luggage brand, could be just what you're looking for, as they have a wide selection of cases and bags to choose from.
That's all great, but how do you know the best one for your needs, and how do you find a place where a round-up of these cases is looked at and reviewed?
Luckily enough, we have an excellent selection of cases where you may find one that suits your packing needs and hearing from other users, it can make your decision much easier.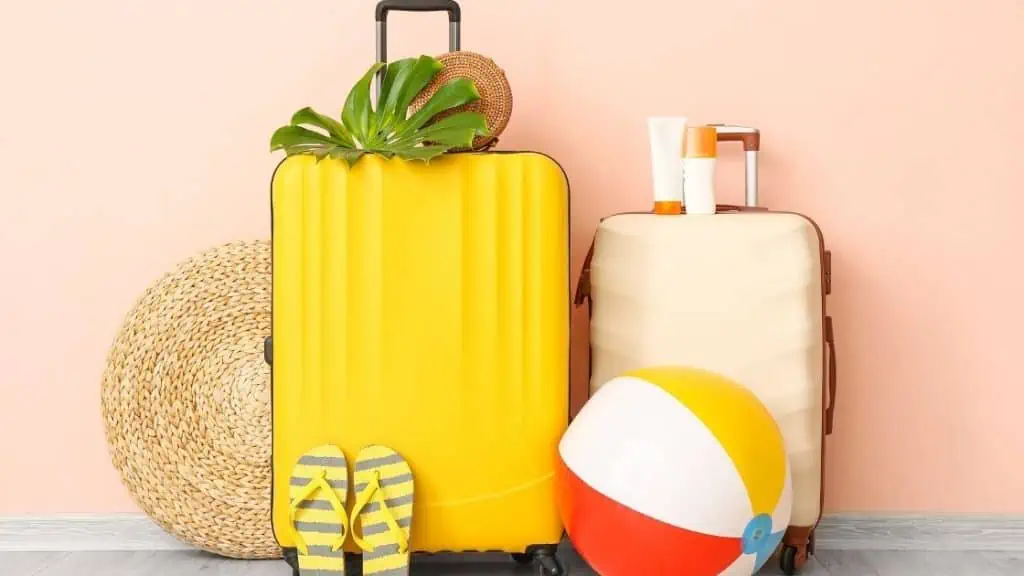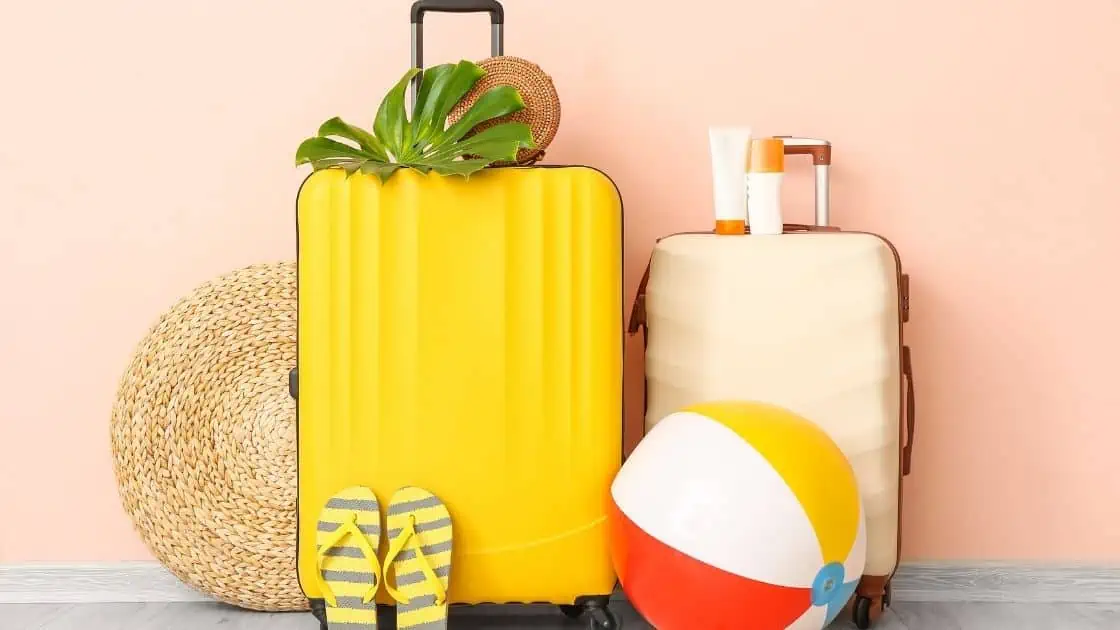 Below we go into further detail about each type of case and a selection of each kind and break down the pros and cons.
What type of luggage does delsey offer?
To start, it might be a good idea to look at what kind of luggage cases Delsy offers, so you have a good idea of the sizes and features of each, as a luggage case can be a significant investment, and you want it to be the right one as you'll be sticking with it for a while.
These four-wheeled cases come in the standard 55cm size, making them ideal for your carry-on luggage if you're looking to fly, and even fit nicely into the back of cars.
And each gives you compartment freedom to keep everything organized, with dividers included if ever you're packing a bit heavy.
The handle locks into two positions to improve its maneuverability, and the case weighs 7.9 pounds before you pack it, you have a compact and durable case with a TSA-approved locking system.
Delsey suitcases
These cases come in sizes 70, 76, 80, and 82cm and weigh roughly between 10.1 to 11.81 pounds, so these cases have a sturdy build and are made for those long journeys, however, you decide to travel.
The main compartment can be expanded, and just like the cabin suitcases, these come with a two or four-wheel structure.
So you get better stability and use out of them, which is useful when you need to carry or pull the case around during your travels.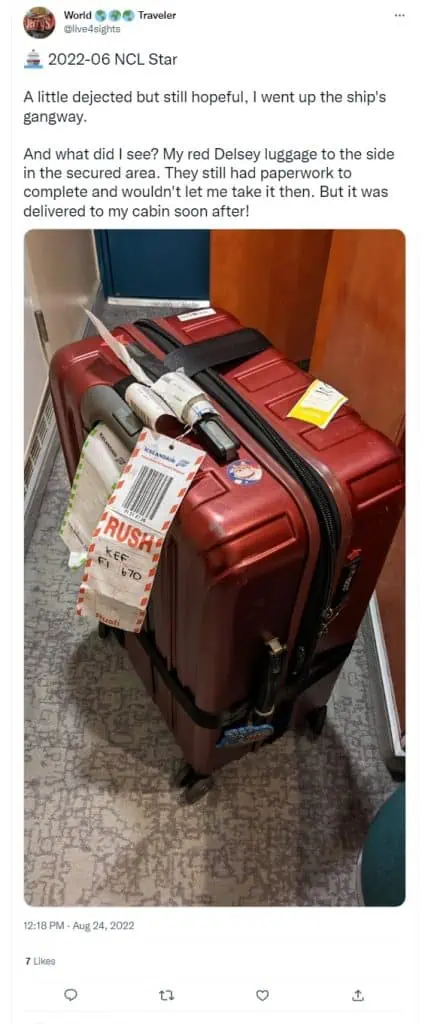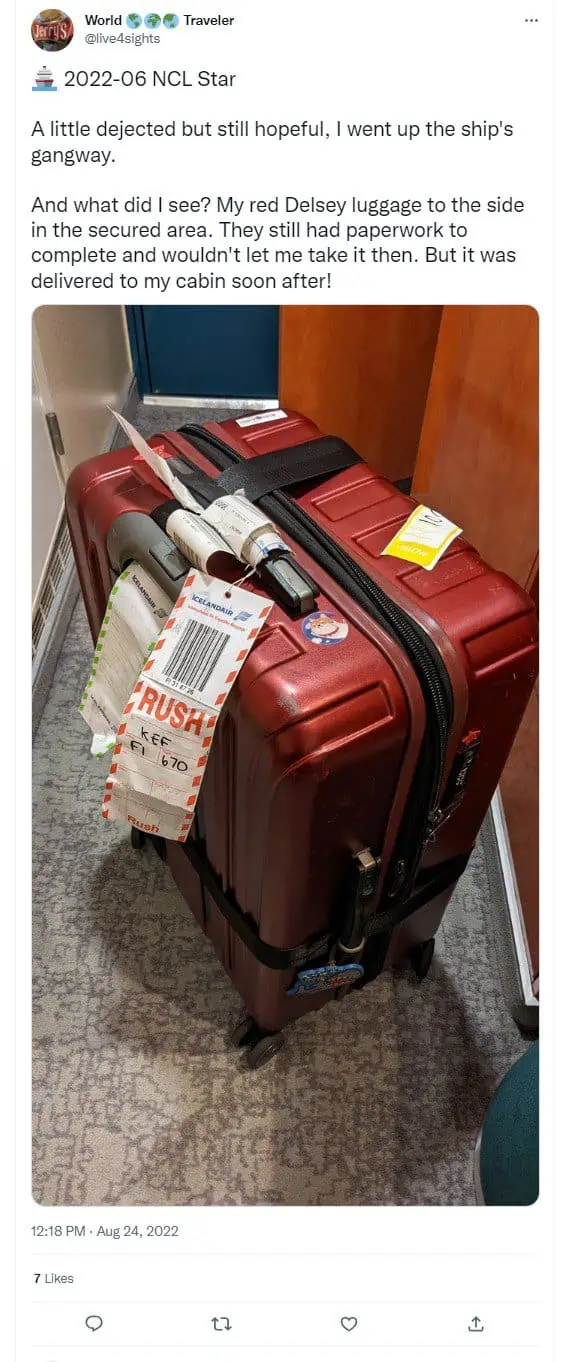 Overview of Delsey cases
We start with one of the larger cases of this kind, you have a metallic design that looks stunning and is made so that it doesn't look too much like an eye sore, and this makes the case more lightweight, so it doesn't feel like a slog when carrying it for long periods of time.
The double spinner wheels ensure you have a better experience when moving the case, as jaggedy and uneven surfaces are traversed with ease, without your case getting stuck or wearing the wheels out unevenly.
Pros
The outer casing ensures that passive liquid can't enter your luggage and spoil any clothes you have inside.
If you pack the case sensibly, you can have easy zip movement without it sticking, and with the zip lock feature, you don't have to worry about unintentional movement, which keeps everything more secure.
Cons
As good as the wheels are, you may notice the wheels make noise on tiled floors, but if you are used to this issue, it may not be a deal-breaker for you.
The outside of the case doesn't have a slot for ID labels, so you'll have to rely on luggage tags that you have to attach to the handle instead.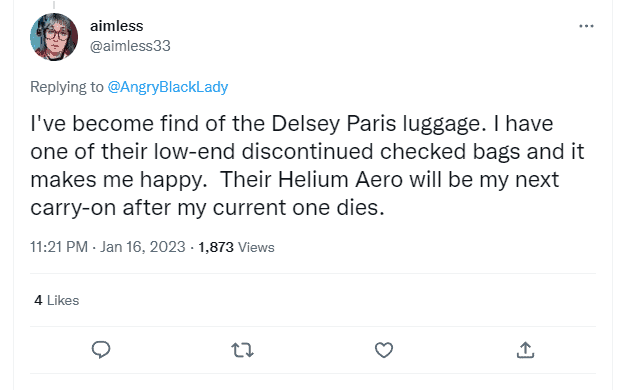 This case has a truly premium feel as the color of the aero hard side has a nice glint to it whatever type you go for, and is made from 100% polycarbonate, which is a resilient material that has resistance to breaking or cracking, so it can handle itself pretty well.
This case is also made to hold a variety of items, as it has two large, fully lined compartments with multiple pockets.
So you won't have to be looking around for packing hacks and tips, as you can divide items like clothing, so it doesn't become wrinkled alongside other things.
Pros
Even though many would use a larger case, this one can efficiently serve you for up to 2 weeks without any issues, as many have praised the capacity of this case with light to medium packing.
A nice feature of a pouch located along the center spine allows you to store any small or personal items that you may not have been able to fit in your other bags and carry luggage, giving you better access
Cons
The front compartment does get tighter as you pack it more, so you might have to split your packing between this and the main compartment, which is usually an issue many bags of this type have
For those that are packed heavily, the handle with its two-position system might limit the freedom you have in how you decide to carry or move it, and the handle might feel a bit more flimsy than you'd expect.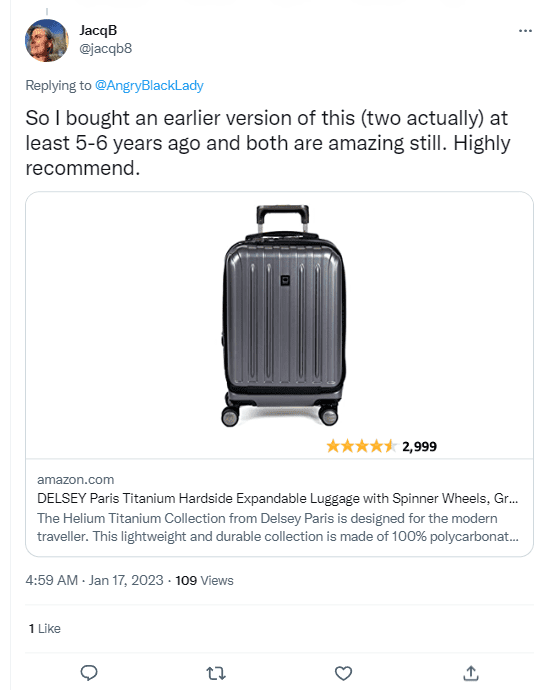 These cases have a premium look to them and are made similarly to the other cases Delsey makes to give you a solid build that is designed with stylish faux leather accents, and the inside keeps in check with the elegant design.
These cases come in five different colors in case you want to go with something simpler, or you want something with or without breaks.
So you can get more durability and control of your case, whether you're traveling far or going somewhere close for a few days.
Pros
Its lightness and compact features make it easier to store in the back of cars, and if you need it as a carry-on, you can go down to the 21-inch, which isn't too much of an inconvenience as you could easily have these as a set.
The lining has SILVADUR technology which provides effective odor control, which can be an issue in some cases as the inside lining can absorb those potent odors.
Cons
The issue with the lighter colors is that any marks or wear are going to be more noticeable, especially if the case is mishandled and roughly moved.
If you fill it to its capacity, you may struggle to open it as the zips are likely to be under more strain, which is more noticeable compared to other top-load suitcases.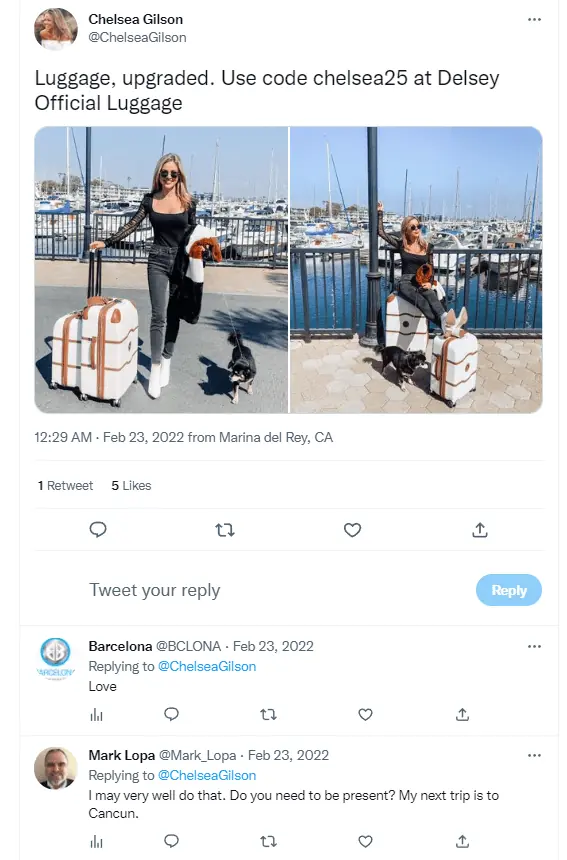 This softer material gives you a look that is all too familiar, except the fabric is designed to stand up to the spoils of travel while keeping everything inside tied down with elastic straps that are easy to use.
In this case, you get two front pockets for organization and a handy side pocket for access to small accessories, or a water bottle, so you don't have to compromise between your luggage, making for a much more efficient system.
Pros
Its lightweight means it's easy to fit in and out of cars or cabs, so it is helpful for those on trips that are constantly on the go.
The quality of the wheels is just as effective as you'd like them to be, with precision moving and a handle that is able to support sharp turns, if ever this is required.
Cons
The integrated TSA-approved lock is only available on the 24 and 28-inch models, and to avoid delay, an agent will need access to a key to open it without damaging the lock.
The inside of the case looks lower in quality than the other cases in this list, and the inside pocket has a net construction that could snag on sharp or blunt items.
Our Verdict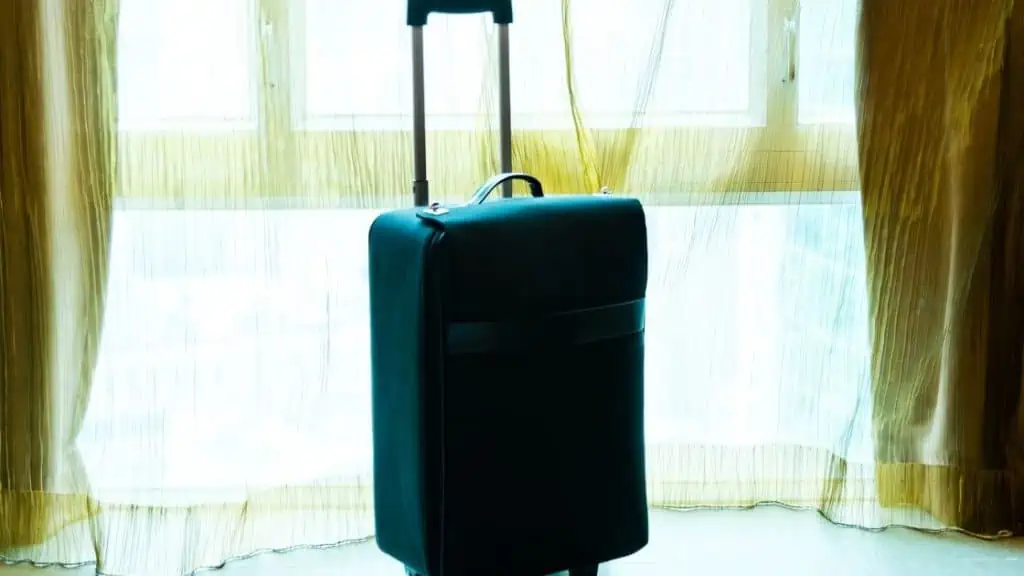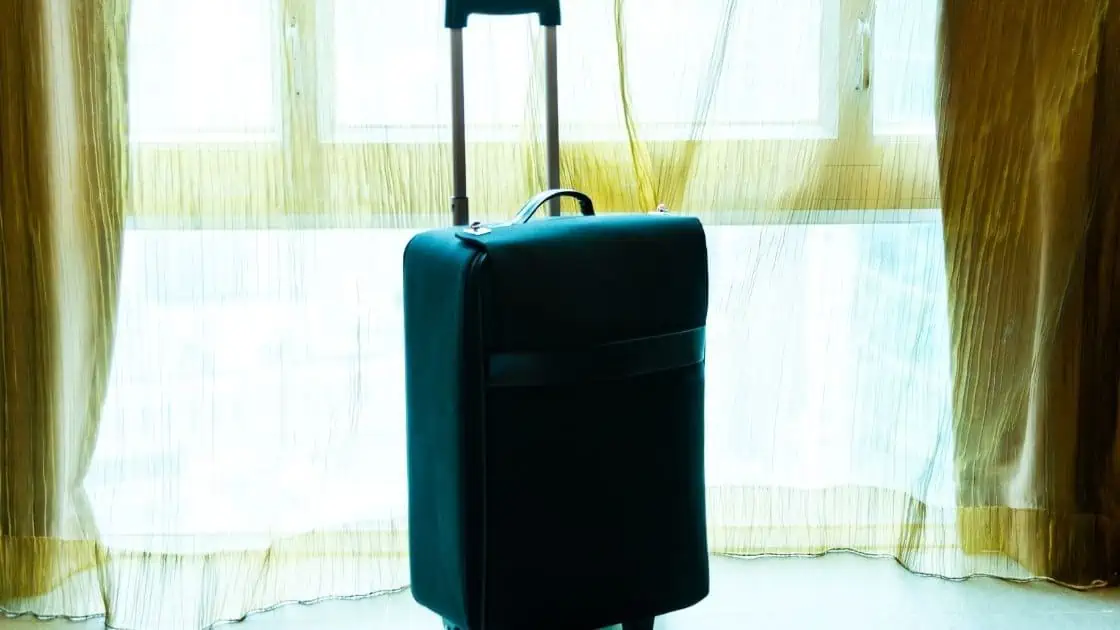 Any of these cases can meet your travel needs with ease, so it can be challenging to determine which ones stand out as the better choice.
We suggest you take a look at the luggage you currently have and see if you need to upsize or downsize.
If you are going for the larger cases, you don't need to fill them entirely, and they can last you for around two weeks.
If you want something simple, the 21-inch soft side option should be able to do what you expect from luggage of this size as it gives you a durable and efficient experience, as long as you are able to pack it without straining it too much.
Delsey Luggage FAQs
What materials is the Delsey luggage made of?
The Delsey luggage is made of a combination of high-quality polycarbonate, a durable and lightweight material, and reinforced corners to provide extra protection during travel.
Is the Delsey luggage expandable?
Yes, many models of Delsey luggage come with an expandable feature that allows for extra packing space when needed. This can be useful for accommodating items you may have purchased during your trip.
Does Delsey luggage come with a warranty?
Yes, Delsey luggage comes with a limited warranty that covers defects in materials and workmanship. The length of the warranty varies depending on the specific product, so it is best to check the warranty information for your specific piece of luggage.
The Bottom Line 
The Delsey line of suitcases can offer something different to many traveler types, and if you are worried about taking any risks.
It's always a good idea to check for any warranties so you are covered for any defects or damage that may occur to it.
That way, you can travel without worries and begin to enjoy what your trip or vacation has in store.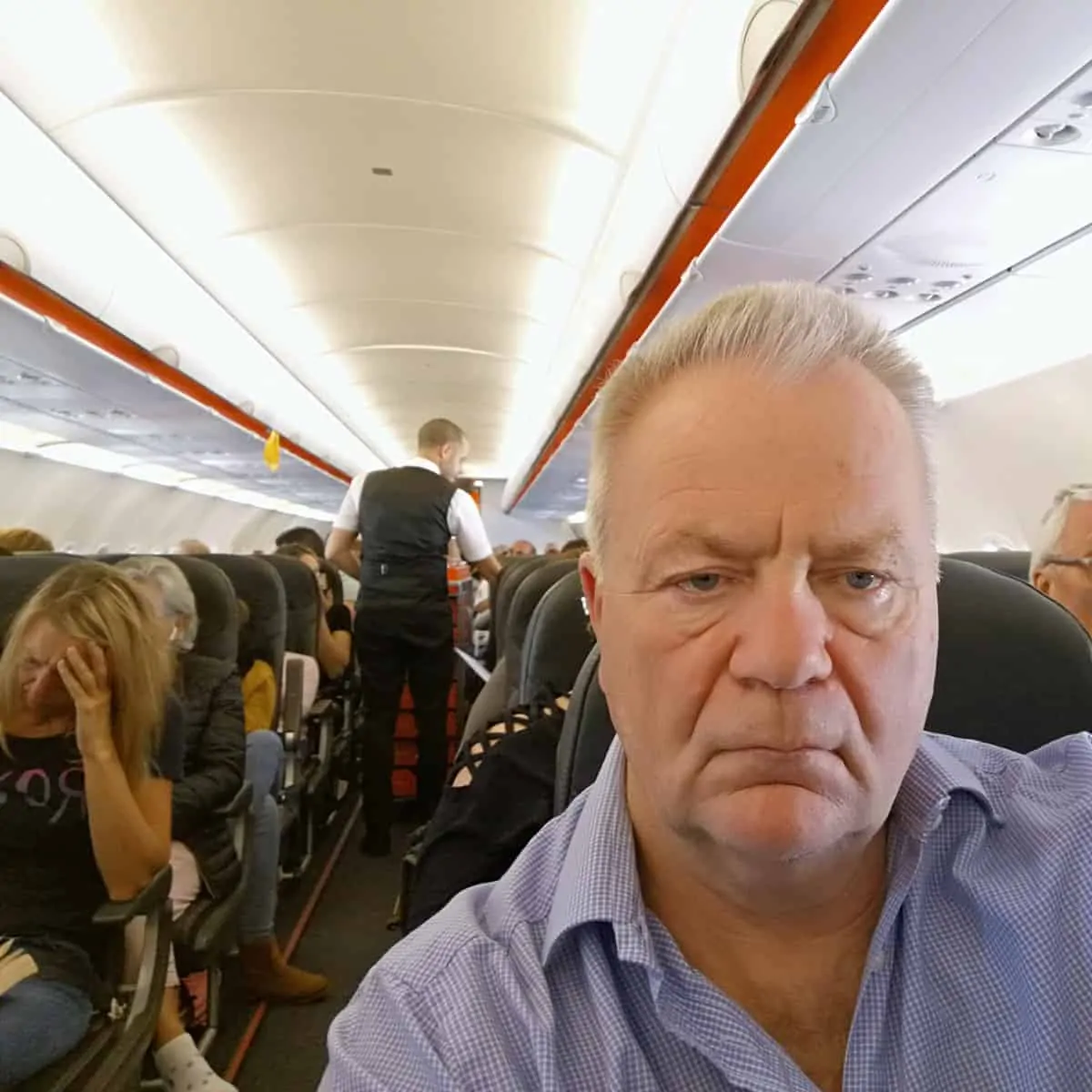 I have been traveling around the world by air since the early 70s and living overseas too. I worked for British Airways for a number of years and I am also a private pilot. About Me