Flying can be a huge bore, especially on a long-haul flight if you have nothing to keep you occupied. So, here are some fun things to do on a plane to keep you busy and avoid dying from boredom (okay, I am just exaggerating).
Remember, it is not unusual for the onboard entertainment system to have technical problems, and for the aircraft's wi-fi to be temperamental (or non-existent) so having something else to do can be a real benefit.
Watch a movie or a TV series
This can be a sure way of keeping yourself occupied during a flight. You can leave it to chance and hope that the in-flight entertainment selection has something you want to watch or you can download some movies or tv shows onto your tablet or laptop to watch.
I never seem to find the time to watch those blockbuster films that I really would like to see. So I normally take the opportunity to catch up with these on a flight.
Read magazines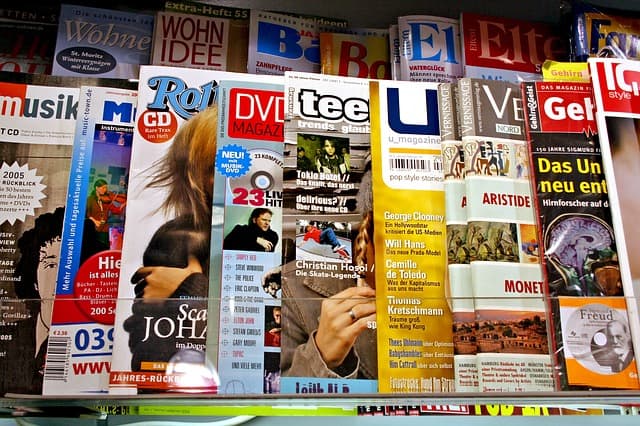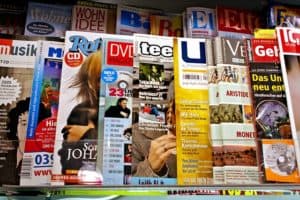 These can come in handy, especially if the plane does not have the ones that interest you. Actually, I rarely buy magazines these days but always seem to buy two or three when killing time waiting for a flight. I have been glad I did more than once too.
The good thing about magazines is that there is always a magazine that suits your area of interest be it fashion, sports, skateboarding, cars, healthy living and even professional matters like business. So, work your way through these magazines and see just how time really flies.
Magazines are a great way of passing time especially during the first and last fifteen minutes of the flight, where electronics are normally switched off.
Creative writing
I came to realize that with silence comes creativity, so when the plane is all silent, what's a better way to pass time than writing? You don't have to be a writing expert to do so, you can simply write your journal, it doesn't have to be about past experiences, you can think out loud in your notebook about your flight, your destination, your expectations and so much more.
Talk to someone
Very few people understand the power of meeting new people. It's always good to engage in a conversation with the person sitting next to you on that plane.
Kick start a casual conversation with your neighbor. Introduce yourself and ask their name, where they come from, what they do … you know, small talk. You may find an interest that you both share, like watching football, or basketball. And who knows, you might have made a very good friend or a business partner on your way to your destination.
Playing games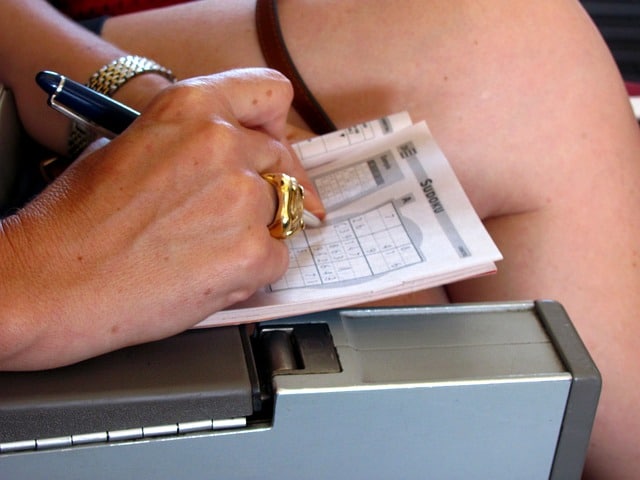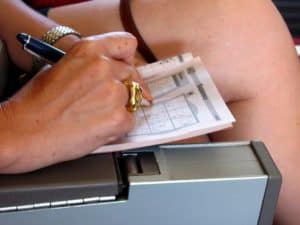 Games can be a fun way to get you and the people around you engaged. Authentic games are more suitable as they enable you to participate more, and you can play with others, making it much more fun. Games like Tic Tac Toe, crosswords, sudoku and word searches are awesome games. Pick them up at the airport before you board the aircraft.
They keep you thinking and mentally alert which is not only fun but also fosters creativity. Mobile games are also fun, especially if you want some 'alone time', but still spend it in a fun way.
There are many games you can download onto your phone too that don't require an internet connection to use them so hunt these out, download them and take them with you.
Learn a language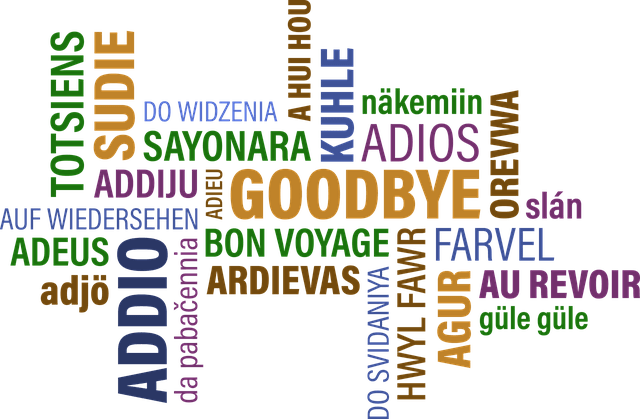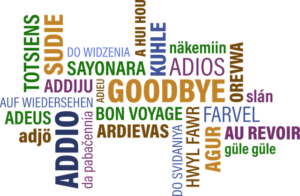 If you are heading to a new country, this is definitely a fun way among the top things to do on a plane. Learn their language because you will blend in more and interact with the people in the country of your destination.
You don't have to go in too deep. Simply learning a few common phrases: greetings, please, thank you, can I have etc. These can all go a long way and it is usually appreciated by the locals if you at least, try rather than expecting everyone to speak English .
This can be possible through the use of an app. There are hundreds of free ones on the internet that can help you. I usually use Duolingo.
Catch up with work
Well it is fun if you enjoy your work!
Be productive. Do you have a school assignment or office work that you have not yet finished? Instead of wondering how to keep yourself from getting bored during your flight, get down to business and finish up work that you left half-way done.
You can open up your laptop on a plane and go through e-mails that have piled up over time and reply to the most important. Better still, if the aircraft has wi-fi then carry out that research you just haven't found time for. The flight is a suitable environment to catch up as there are little or no distractions.
This will not only keep you occupied but may also save time and save you from that last-minute panic. You can arrive at the meeting or presentation you are traveling for nicely prepared.
Just remember to carry headphones to listen to music and make your working experience even more fun so it doesn't feel like another day in the office.
Look out the window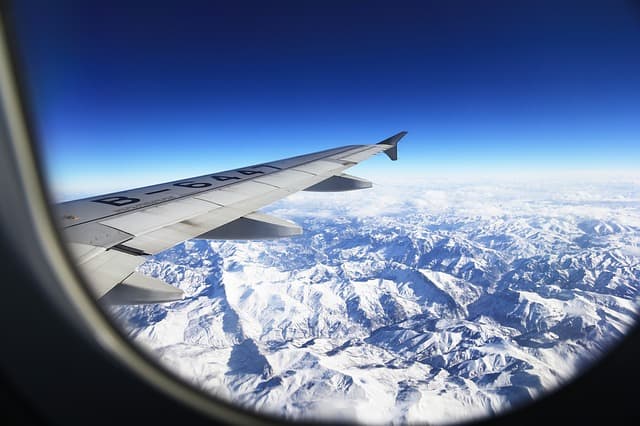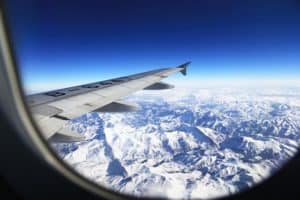 I have spent many happy hours just looking out of the window when I have been on long flights and watching the changing landscapes below.
My mind normally starts to wander when I do this. I find myself thinking "Where would I choose to live if I was down there" or remembering past visits to similar landscapes.
If you are flying over a large ocean then it is not so interesting, but you might see the occasional ship to break up the monotony. I think the most monotonous landscape I have flown over was the Sahara desert – hours of just yellow.
Do some handicrafts
Take your knitting, crocheting or cross-stitch on board with you. This is something my wife often does and can happily pass many hours doing it too.
And yes, you can take knitting needles in carry on but it is safer to take plastic ones rather than metal as in some situations metal ones may be confiscated.
Meditate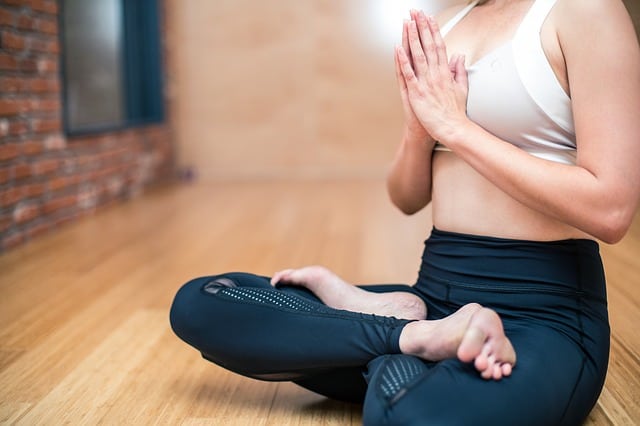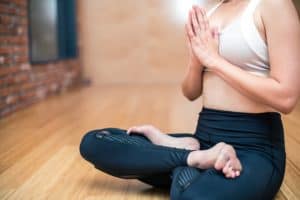 Meditation works best in silence. So why not do that in a plane, especially when everyone else is quiet and minding their own business. Meditate on your life, your achievements, focus on your inner being and give it some attention.
The lists you might have made can give you a good start on areas to meditate. Is there a better way to meditate than being seated miles away from the chaos below and closer to the cosmos?
You may struggle to meditate in the Lotus position though!
Read a book
Reading is definitely my favorite things to do on a plane to pass time, especially on a long haul flight. I never seem to find the time to settle down for a good long read and flying is the one time I can indulge myself. Thanks to digital books, you don't even have to add more weight to your baggage. My Kindle is a must on a flight. Avoid reading flight disaster books though, they might make you tense and uncomfortable!
Listen to a podcast/audiobook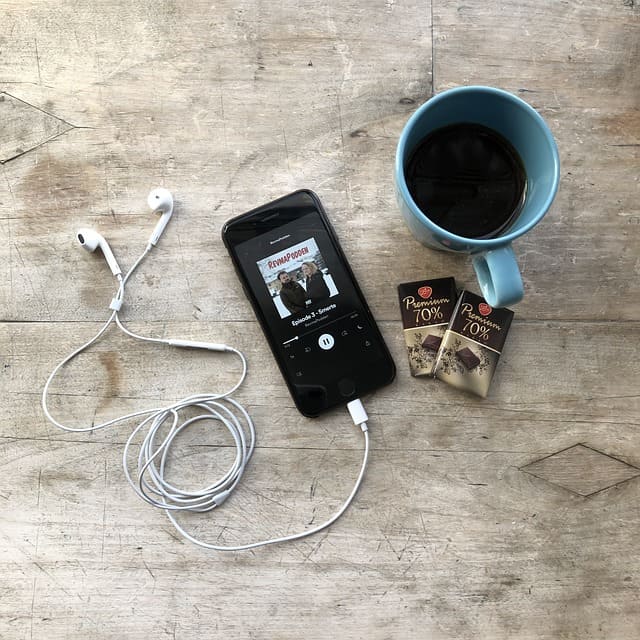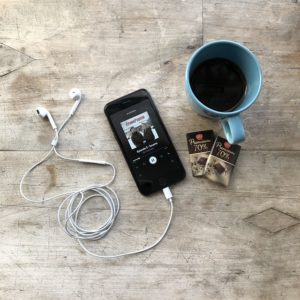 Do you want to learn something new or simply get some entertainment without having to stare at a screen? Well, a podcast is a great alternative so you can close your eyes, relax and listen.
There are podcasts on just about any subject imaginable, no matter how obscure.
You can install a podcast app on your phone or tablet and download some to listen to on your flight.
Another possibility is listening to a talking book. Audible has a massive selection of digital audiobooks to choose from.
You can try Audible free for a month and get two free audiobooks of your choice.
Take a nap
Taking a nap is a great way to kill time. It can also help you feel fresher and even reduce the effects of jet lag if you are flying across a number of time zones. So grab a pillow, eye mask, earplugs and get ready for some wild dreams. But try not to snore – your fellow passengers won't be impressed!
Read my post How to sleep comfortably in Economy Class – My top tips to help that nap along.
Writing lists
This might be a crazy yet fun way to be occupied during your flight. Think broadly and write a list or even multiple lists.
write your goals for the next year and how to achieve them
the things you are going to do when you arrive at your destination
Your top 10 movies or songs
Things you want to fix in your house
The possibilities are endless … so get a pen and paper and write lists to keep yourself busy. You can even rewrite your bucket list!
Try and remember to take these things with you
A pen and notebook. A pen and notebook can come in very handy, so always remember to carry them. Unless you are not so old school in which case you can of course use your tablet or phone.
Chargers or a power bank. These are a must if you want to keep yourself occupied throughout your flight without your devices gong flat. Your phone, or laptop might need charging at some point, so remember to pack them. I use this one – Anker PowerCore 20100
Gaming equipment like poker cards and other materials that you can use to play these authentic games
Toys, colors, drawing books. Particularly handy if you have kids. These things can keep them occupied and keeps them from making a fuss and disturbing you when you are trying to relax, and you can also do these activities with them, be it drawing or coloring. If you are a parent, then you already know your kids are so good at keeping you busy and occupied.
Noise-cancelling Headphones. I cannot do without mine any more. They are the first thing I pack for any flight. They are perfect for cutting out the aircraft noise, allowing you to relax, watch a movie or listen to music or learning your new language. The ones I use at the moment are the Paww WaveSound 3 Wireless Active Noise Cancelling Headphones.
And a final cheeky one …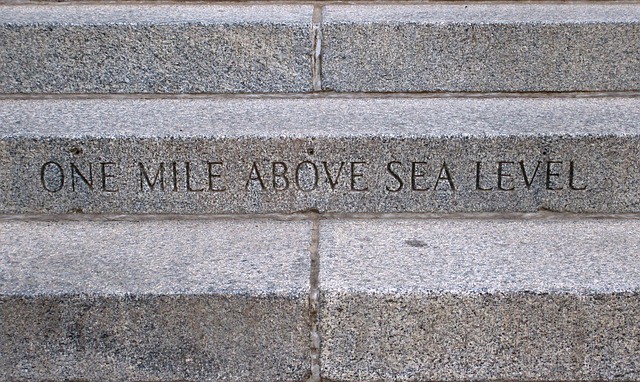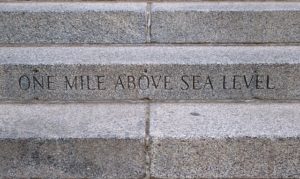 If you are traveling with your significant other, and you are both bored, then one of the sauciest things to do on a plane might be to join the Mile High Club. Look it up on Wikipedia if you don't know what that is. 😉