Traveling by air is very different from traveling by almost every other means of transport as you are required to arrive early to catch a plane. For example, you are not expected to arrive by a certain time at a station to catch a train for example. If the train is still in the station you can get on it.
One of the biggest things that affect how early you should arrive at the airport for your flight is whether you are flying domestically or flying internationally.
The general advice is to arrive for your flight two hours before domestic flights and three hours before international flights. Allowing this amount of time should cover any potential delays so you should not miss your flight.
But this time can vary by airline, airport, time of day, country, whether you have checked or carry on baggage and many other reasons.
The one consistent time that seems to be universally quoted, whether flying on domestic and international flights, is that you should be in the boarding area at the gate ready to board the aircraft absolutely no later than 15 minutes before the time of departure.
Note: Departure times quoted by airlines do not refer to takeoff time but the time the aircraft is scheduled to leave the terminal.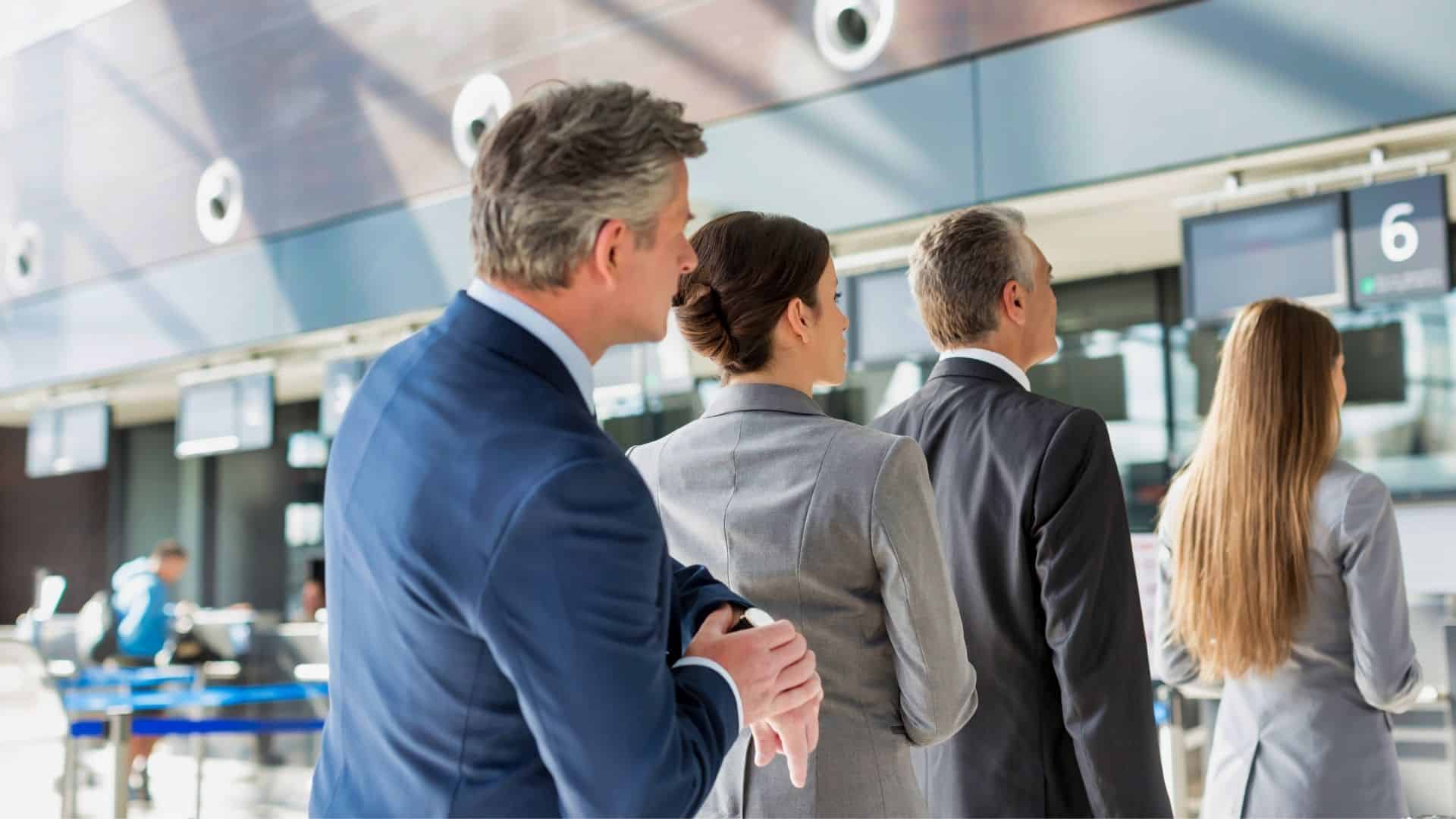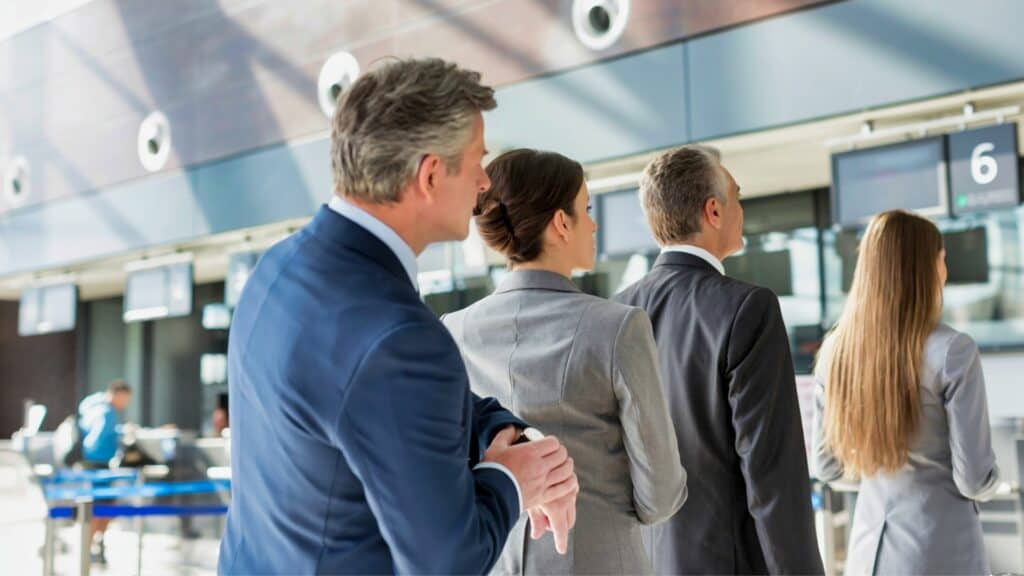 Factors affecting your arrival time at the airport
Airline specific rules
Different airlines have different rules regarding the minimum time you should arrive before a domestic or an international flight as you can see from the two examples below from two major US airlines.
United Airlines
Minimum required times for check-in and checking baggage: For most flights, travelers will need to abide by the following guidelines:

For most United and United Express-operated flights within the U.S., travelers without checked baggage must check in at least 30 minutes before departure.

For most United and United Express-operated flights within the U.S., travelers with checked baggage must check in at least 45 minutes before departure.

For most United and United Express-operated international flights, travelers must check in at least 60 minutes before departure, regardless of whether or not they are checking baggage.

For flights to or from Micronesia and the Marshall Islands, travelers must check in at least 90 minutes before departure, regardless of whether or not they are checking baggage.

For full details of exceptions at particular airports check the United help page
Delta Airlines
Check in times at US airports: When you're traveling within the United States, we make the suggestion to arrive at the airport at least 2 hours prior to departure. For most airports, you must be checked in at least 30 minutes before your scheduled departure time (airports requiring additional time see website) Additionally, you're required to be at the departure gate and ready to board 15 minutes before scheduled departure.

Check-in times at international airports: When you're traveling outside of the United States, we make the suggestion to arrive at least 3 hours prior to your departure. You must be checked in at least 1 hour before your scheduled departure. Additionally, we recommend being at the gate and ready to board 45 minutes before your scheduled flight time.
Have you booked in online?
If you check in online, and particularly if you are traveling with carry on baggage only, you can eliminate the need to go to the airline's check in counter and drop off your baggage.
Assuming you have printed off your boarding pass or you have downloaded a mobile boarding pass you can go straight to the airport security checkpoint. This can save you an extra half hour or more in some airports.
Are you flying with checked bags or carry on only?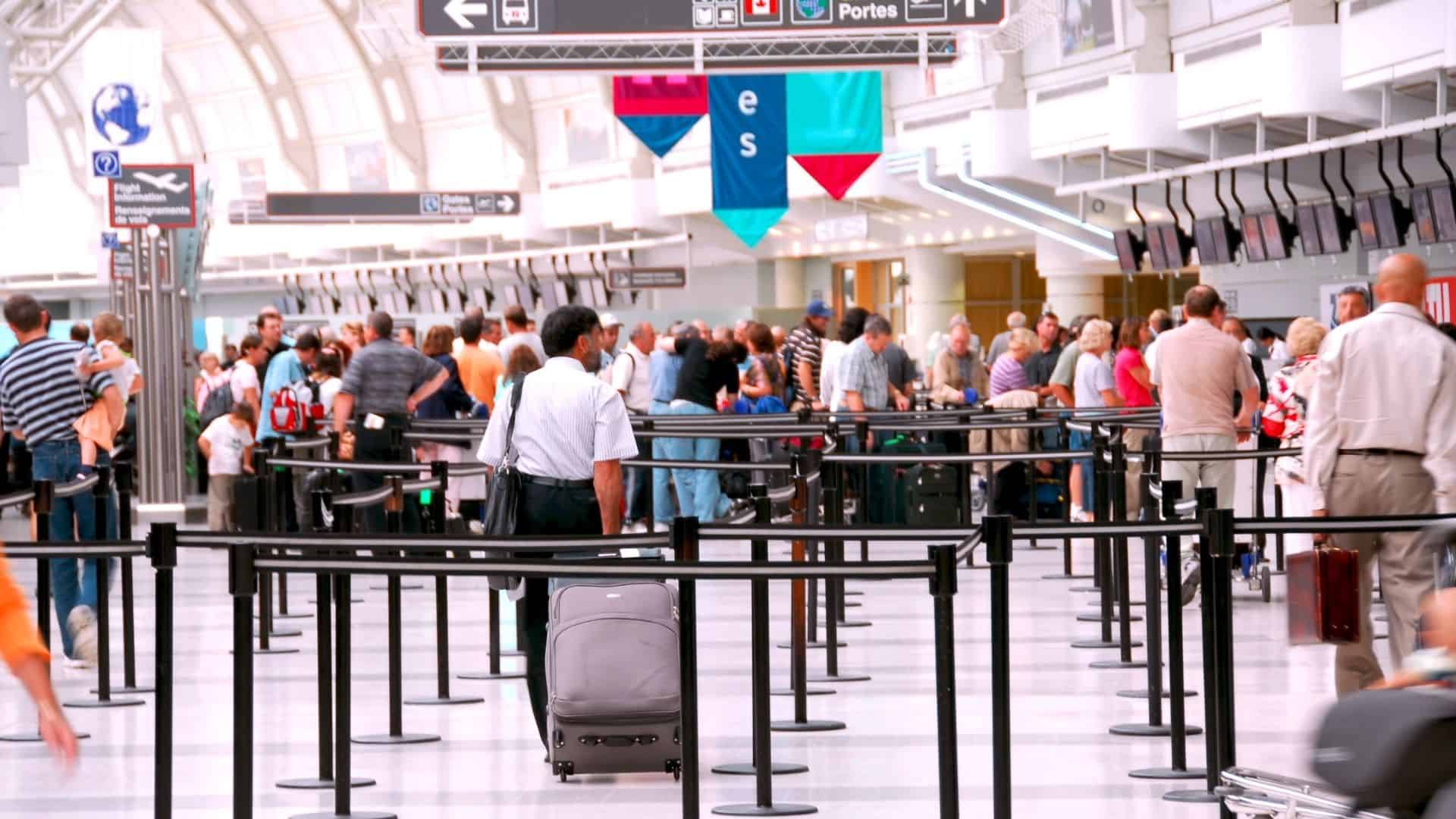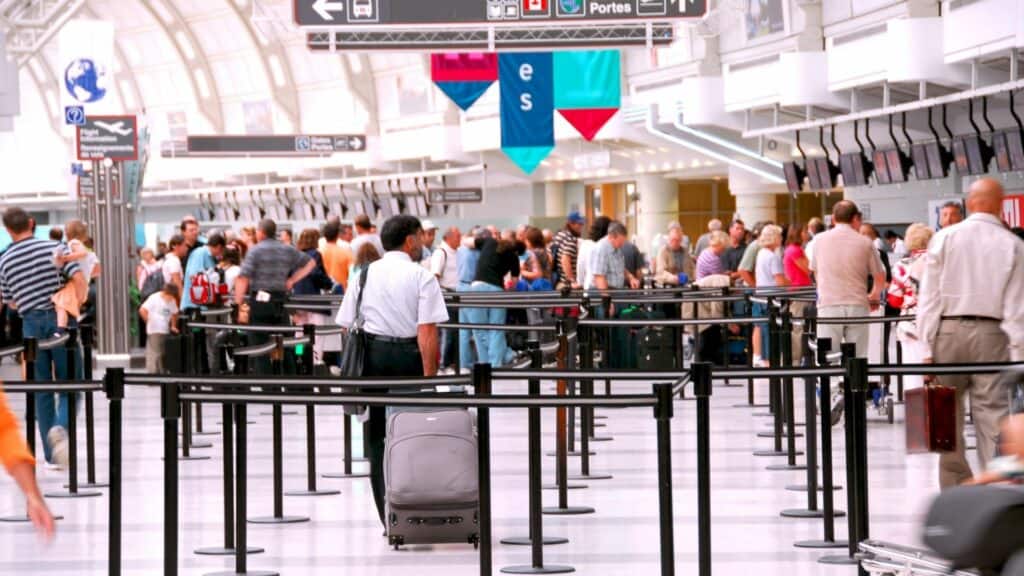 Your arrival time for your flight, whether domestic or international, will be greatly be influenced by the baggage you will be flying with.
If you will be flying with checked baggage to go in the hold then you will need to either take this to a check-in desk or a bag drop. Even without queues, you will need to allow extra time to do this but on some flights it may take you 30 minutes or more to get to the front of the line.
For instance, most major airports in the United States recommend that domestic travelers who have luggage can check in two hours ahead of their flight's scheduled departure. Those domestic travelers who do not have luggage can check in nighty minutes before their flight departure time.
For International flight travelers, whether with luggage or not, major United States airports recommend you get to the airport approximately three hours before their flight's departure time.
Traveling during a high security alert
If there is a higher level of security, due to some type of event or threat, then you can expect extended delays at the TSA airport security checkpoints.
In such situations, you should allow for extra time to stand in the security lines and perhaps be prepared for a more rigorous screening at the security checkpoint.
Do you have TSA Precheck or Clear?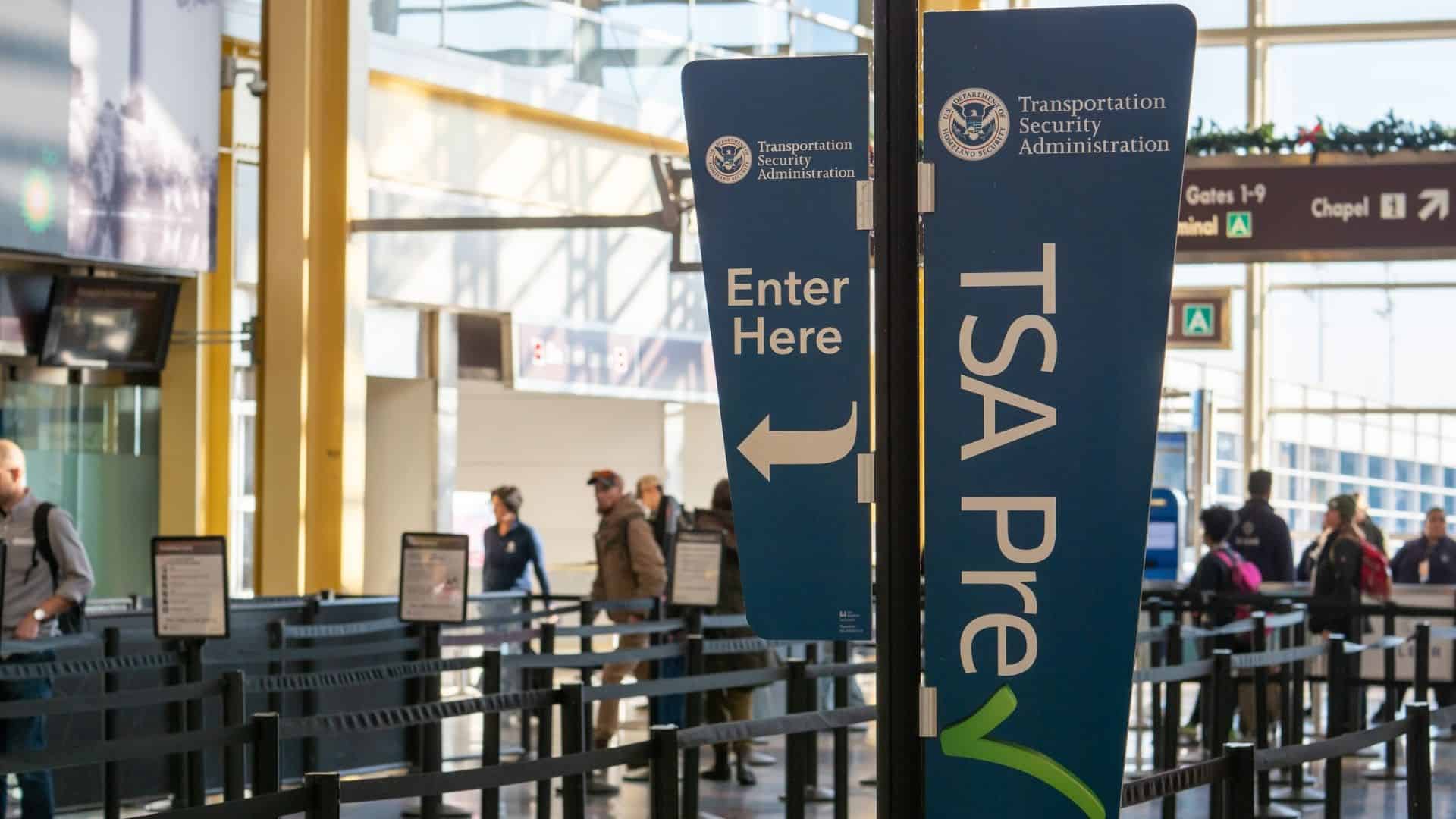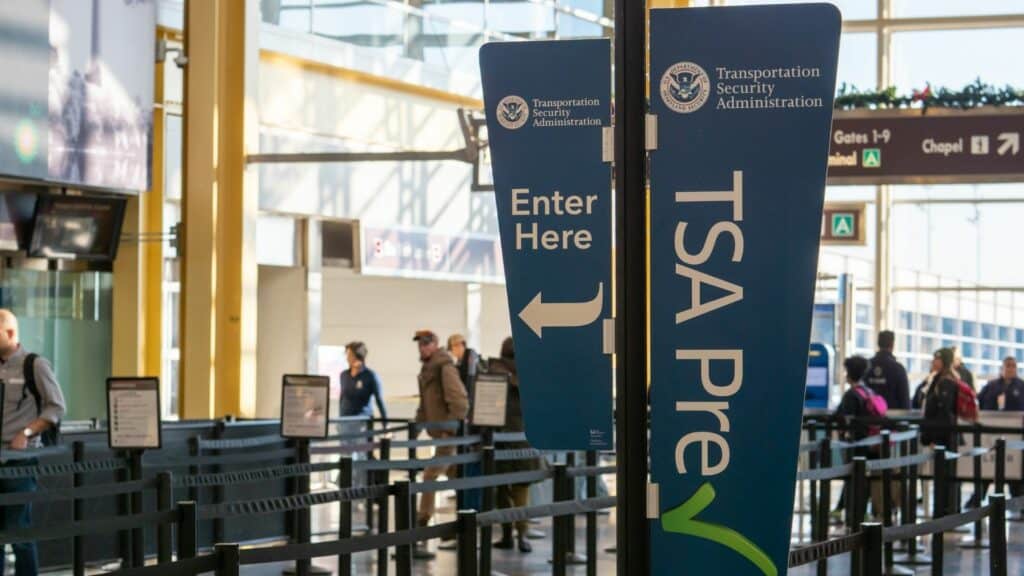 You can pay to use the Transportation Security Administration service, TSA Precheck or the Clear service which will allow you to pass through airport security checkpoints quicker by avoiding the regular security line and then getting through the security screening more quickly too.
If you travel regularly it is probably worth your while paying for this service.
You can read my post – What is TSA Precheck? for full details.
Airport size
If you are flying from a small regional airport with infrequent flights and smaller aircraft then you are likely to experience fewer delays than if you are flying from a large, busy, international airport.
Also your journey through a regional airport will probably be much shorter in terms of distance. You will probably just walk through security and the gates will be right in front of you.
The physical distance you may have to cover at a large airport could be vastly more involving a long walk, moving travelators or even a ride on some other form of transport such as a bus or train.
When I flew back from London Heathrow's Terminal 5 recently I had a 5-minute walk after passing through security and then a journey on an unmanned underground train to reach the satellite gates furthest away from the main terminal. The total time to reach my gate, including waiting for the train, was around 12 minutes – and I am not a slow walker.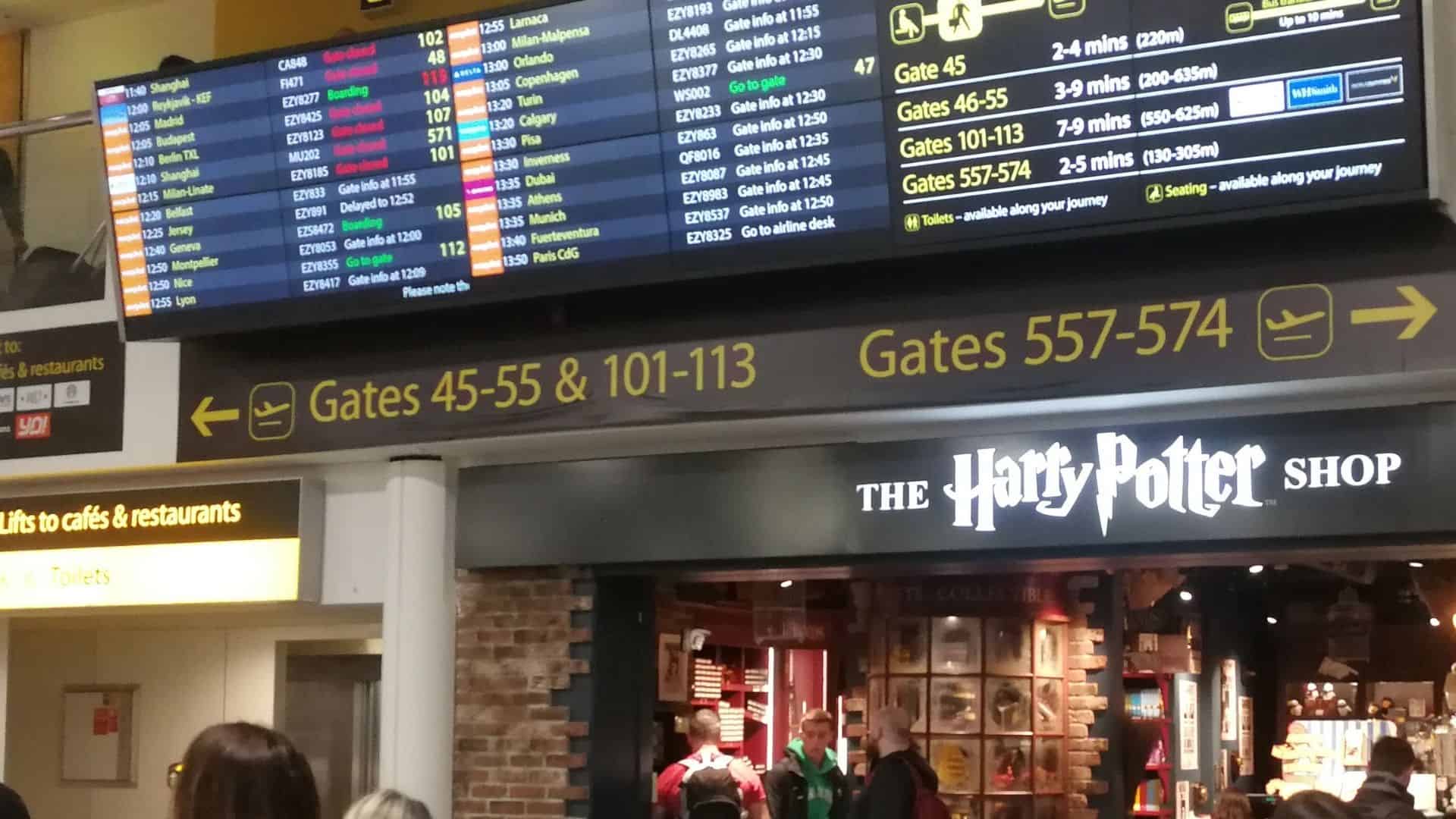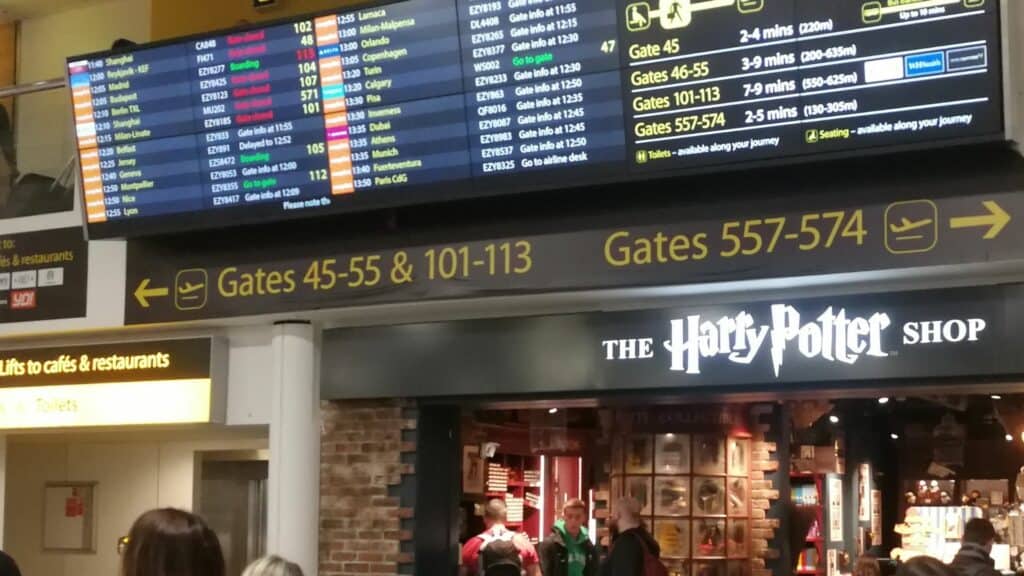 Traveling during high season
Traveling during high seasons like the summer, holidays, Christmas, school vacation time, football festivals like the world cup and religious gatherings like Mecca, when the airports are extremely busy, requires a traveler to arrive an extra one or more hours earlier at the airport.
For instance, in the 2019 college football playoff, Sky Harbor airport in Phoenix introduced what is referred to as 3-2-1 advice regarding how early you should arrive for flights. This required that travelers should be at the airport three hours before their recommended departure time, two hours at the security check-in before the recommended flight departure time, and one hour at the gate before the recommended departure time.
Also, if you are traveling at a peak time such as early on a Monday morning or late afternoon on a Friday, you can expect it to be a particularly busy time at the airport, so allow some extra time.
Mobility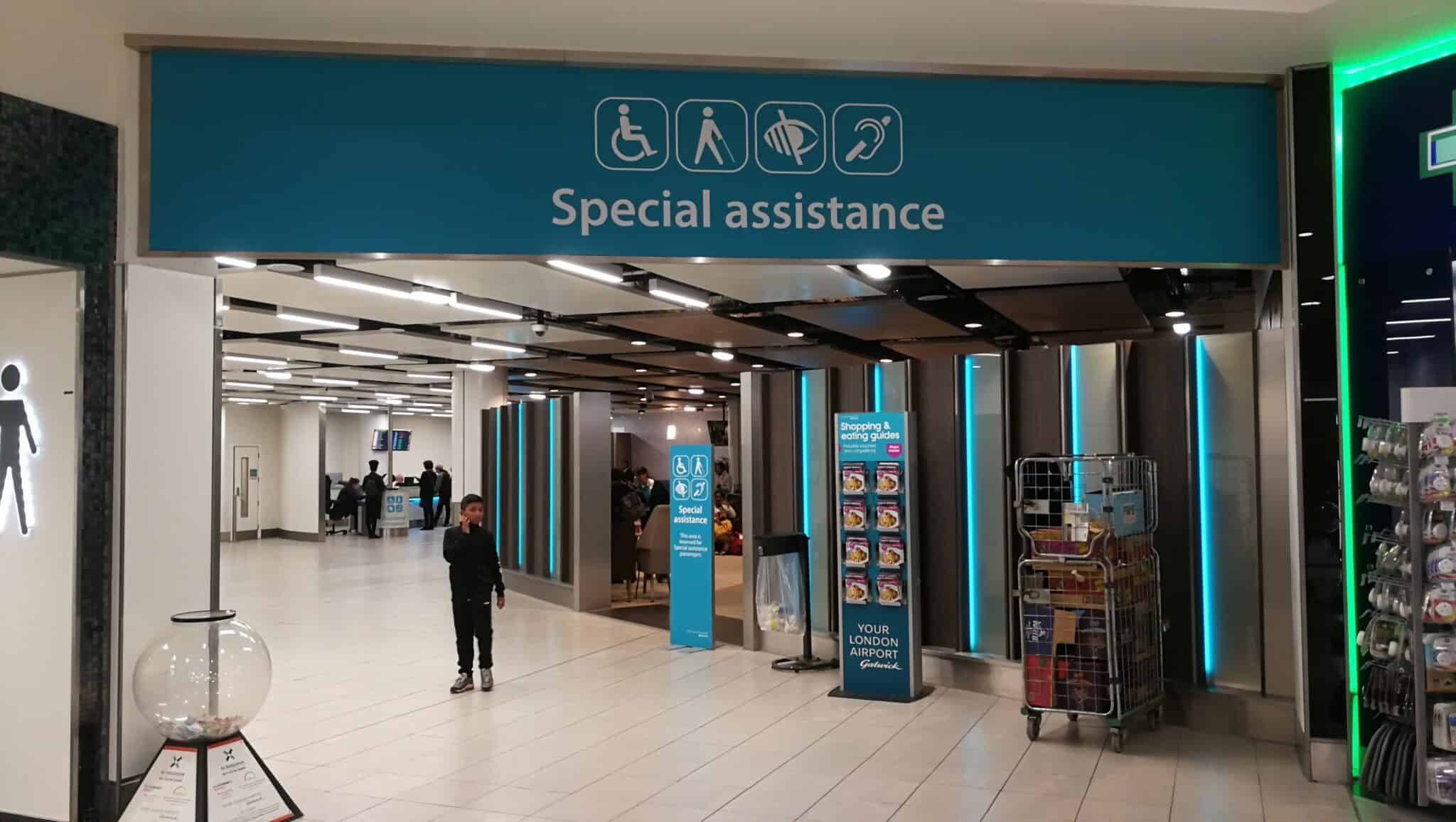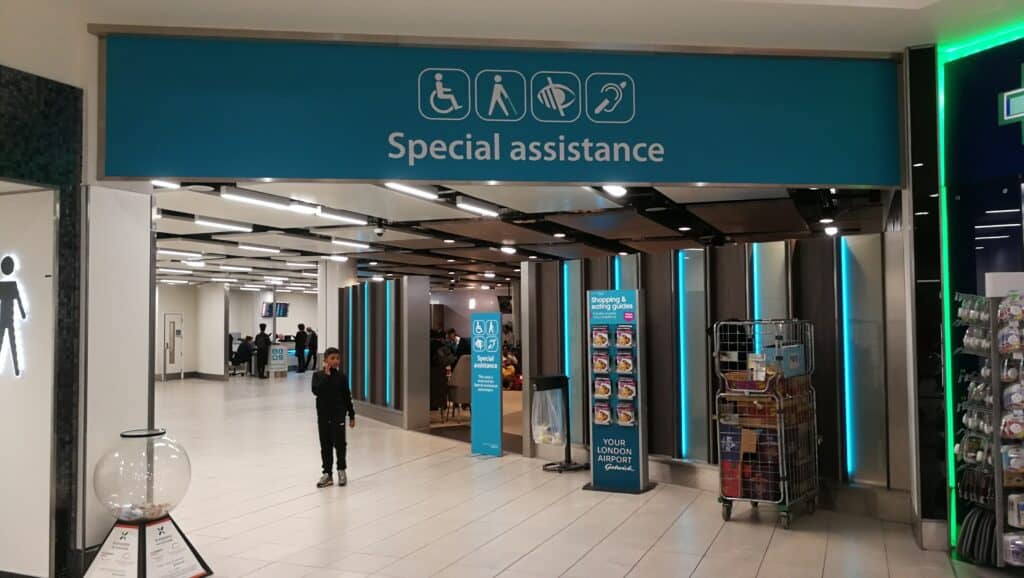 Travelers with mobility problems may need to get to the airport earlier in order to access the mobility assistance services at the departure airport.
Although these services will help you to get to the gate quickly you may have to wait for someone to assist you as the services are normally limited. You should pre-book this when you book your flight.
Worriers
Some people are simply born worriers. They always want to leave plenty of time "just in case" so they arrive early for their flight and everything else in their life.
My wife is one of them. When we fly together, not only do we have to arrive at the airport earlier than necessary but we have to allow longer for the journey to the airport than is needed. This often means that we have a number of hours to kill in the departure lounge waiting for the flight to be called.
Experienced flyers versus inexperienced flyers
Experienced flyers are much more likely to be able to navigate their way through the airport to the gate quicker than those that rarely or have never flown.
Shopping
One additional reason why airports like passengers to arrive early is that gives them plenty of time to spend in the stores, duty-free shops and also use their dining facilities. Late arrivals do not have time to spend at the airport as they are always in a hurry.
Conclusion
Hopefully this article will have given you some ideas to work out how early should I get to the airport.
The best advice is, if you are uncertain, contact your airline who will be happy to advise you what time you should get to the airport for both international flights and domestic flights.
How to get through Airport security faster
FAQs
Do I really need to be at the airport 3 hours early?
Sadly, for some flights, particularly international flights, during particularly busy periods and at busy airports it is necessary to get to the airport 3 hours ahead of your boarding time.
What is the point of checking in online for a flight?
Checking in online can will save you time at the airport as you will not need to queue at the airline's desk to get your boarding card.
How early can I go through security for a flight?
At many airports you will be able to go through security once you have your boarding card (and dropped off any baggage). During busy periods you might not be able to pass through until 2 hours before your departure time.
How many hours before flight does check in open?
As a general rule, airlines allow passengers to check in for flights 2 hours before departure. Some airlines allow passengers that have an early morning flight, but who are spending the night at an airport hotel, to check in and check bags the evening before.
Can I go straight to security with hand luggage?
If you have your printed or mobile boarding pass then you should be able to go straight to security when you arrive at the airport whether you are on a domestic flight or an international flight.
How early can you check in for a flight online?
This time varies from airline to airline. Some allow passengers to check in 30 days before while others will not allow you to until 24 hours before the flight.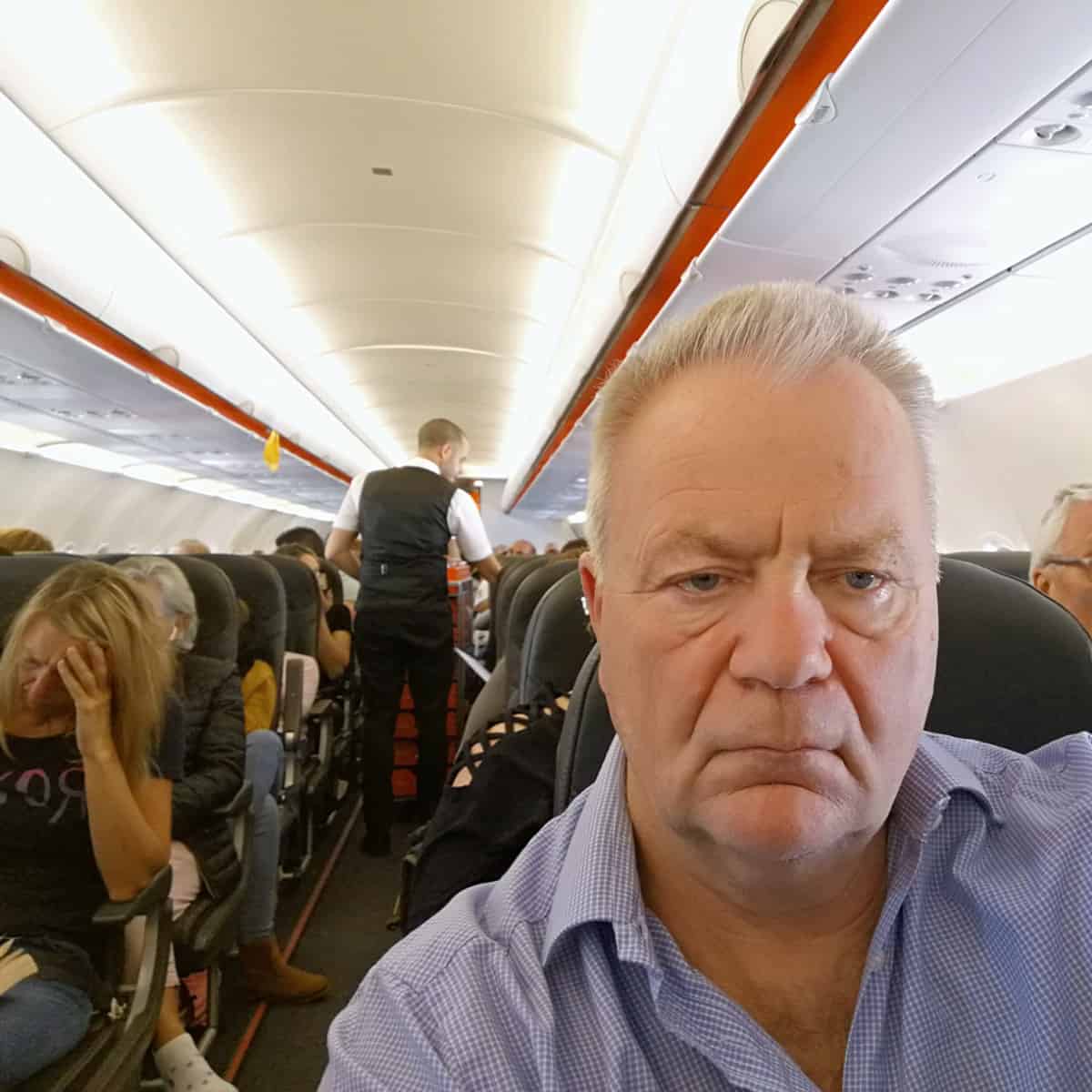 I have been traveling around the world by air since the early 70s and living overseas too. I worked for British Airways for a number of years and I am also a private pilot.