There are many things you can travel without, but your toothbrush is not one of them.
Dental hygiene is an essential part of your daily routine and you shouldn't suffer when you are traveling. So choosing the right travel toothbrush is very important.
Whether you want a top-of-the-line electric toothbrush or an environmentally friendly manual toothbrush we will help you find the best travel toothbrush for your trip.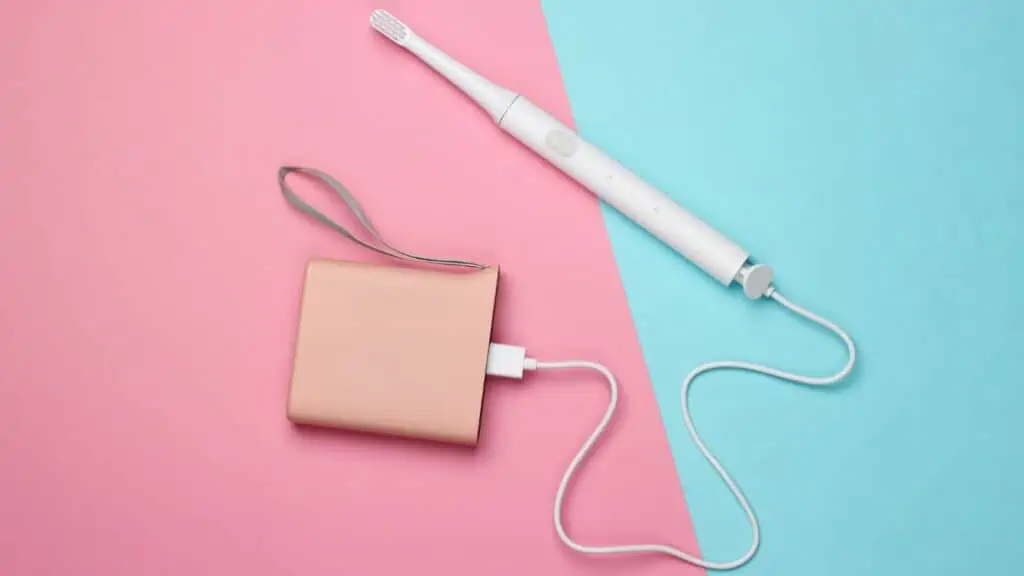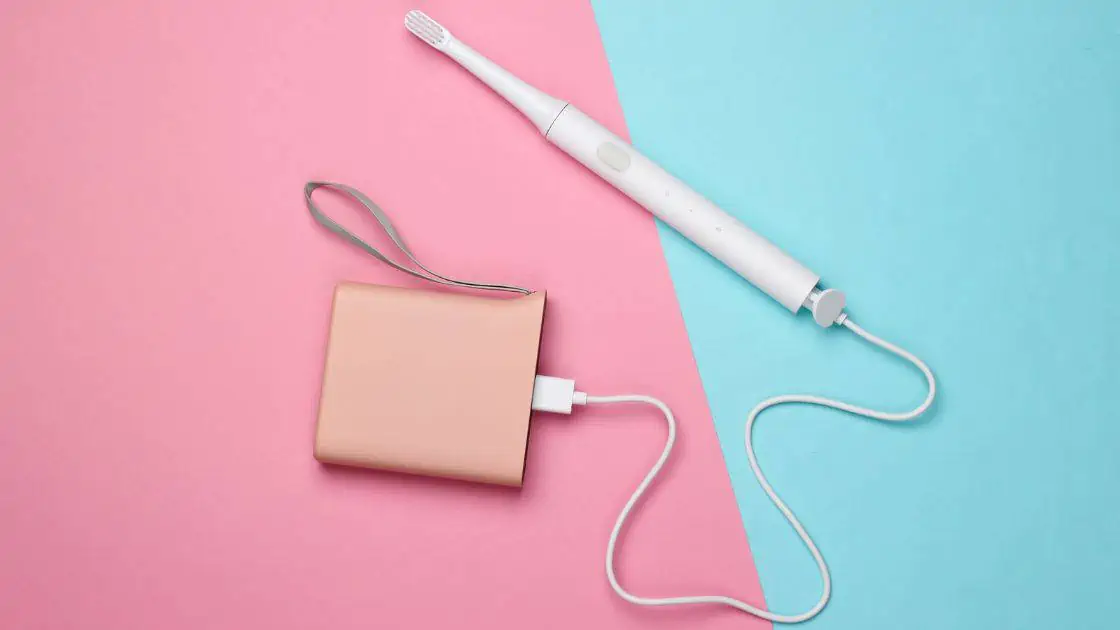 We will look at the choice between an electric and manual toothbrush, the size and charging times of different toothbrushes and what is best in terms of dental hygiene for when you are traveling.
Let's take a look at some of the best travel toothbrushes available right now, so you can find the right one for your trip.
The Philips Sonicare 9900 Prestige employs artificial intelligence and Bluetooth technology to give an exceptional teeth-cleaning experience.
The brush provides real-time guidance on how well you are brushing your teeth, including pressure applied and areas you miss.
Most of the features are automatic, and you may not even notice that the brush has changed the pressure or intensity that you are brushing with.
This is done via the interactive app which you use while you brush.
This is a full-sized toothbrush but does come with a custom travel case. It takes 16 hours to charge but will last 32 days so depending on how long you are traveling for you may not need to recharge it.
The Philips Sonicare 9900 is battery-operated with USB charging via the Premium travel case.
You can charge the toothbrush without having to take it out of the case, so you can do this while you are waiting for your next flight.
For hygienic reasons, you should allow your toothbrush to dry before returning it to its travel case to prevent the growth of bacteria.
If you have room for a full-sized electric toothbrush in your luggage then this is the best one you will find.
Pros
Allows you to charge the brush while it is still in the travel case
Compatible with phone app
Charge lasts 6 weeks with normal use
Features AI and Bluetooth technology
Cons
At the other end of the electric toothbrush budget spectrum, you can have the Colgate Hum toothbrush.
This too works alongside an interactive app to help you brush your teeth more effectively. It also rewards your brushing with redeemable benefits via the app.
This is a full-sized toothbrush but comes with a stylish and compact travel case for your toothbrush handle and two brush heads.
Power comes via 2 AAA rechargeable batteries which last around 10 days per charge and have a battery life of 90 days.
The Colgate Hum uses powerful sonic vibrations of 30,000 per minute to clean your teeth and maintain your dental hygiene as you travel.
You can integrate your Colgate Hum smart toothbrush with Amazon's Alexa which will alert you when it is time to replace your brush head.
There is a choice of three colors, purple, green, or black finishes with a matching travel case and charger.
A two-minute timer pulses every 30 seconds to prompt you to change the position of your toothbrush, keeping you on track as you brush.
Pros
App compatible electric toothbrush
Sonic vibration cleaning
Come with stylish travel case
Integrates with Amazon's Alexa
Cons
The Oral-B Genius X 10000 has used artificial intelligence to learn the brushing style of thousands of people.
So it is well placed to guide you through your dental routine to achieve the best possible results.
This toothbrush offers personal coaching about the best way to brush your teeth and will instantly recognize your particular style of brushing.
It will let you know how much pressure to apply and where, as well as areas that you need to concentrate on.
As a full-sized toothbrush, you may think it is impractical as a travel toothbrush but the Oral-B Genius X 1000 comes with an incredible travel case.
Not only can you charge your toothbrush while it is in the case, but you can also charge your phone from the travel case.
You will have a charging stand and three round brush heads which remove 100% more plaque than a manual toothbrush. One charge allows you to brush for more than two weeks.
This electric toothbrush comes with 6 different modes such as sensitive and whitening giving you many options for your cleaning routine.
For an electric toothbrush for traveling the Oral-B Genius X 1000 provides everything you need on the go.
Pros
AI assisted guided brushing
Travel case for charging toothbrush and smartphone
Two week use between charges
6 different brushing modes
Cons
If you want to pack extra light and feel like an electric toothbrush takes up too much space then you can opt for a manual toothbrush. And if you are going to go manual you may want to also go green.
A Greenzla bamboo toothbrush is environmentally friendly and biodegradable.
While the toothbrush handle is made from bamboo the BPA-free bristles are infused with charcoal for extra cleaning and whitening. They are also soft and won't damage your gums.
You can purchase a pack of four bamboo toothbrushes for all the family, or you can just use one along with the supplied travel case.
There is also a travel size roll of bamboo fiber charcoal and mint essence floss to complete your dental health kit.
With no charging leads, cables or stands the Greenzla bamboo toothbrush is perfect for those who want to travel as light as possible.
Pros
Small and compact for travel
Made from sustainable materials
Inexpensive compared to electric toothbrushes
Infused with charcoal for enhanced cleaning
Cons
Does not clean as effectively as an electric toothbrush
Toothbrush Buyer's Guide
When looking for a travel toothbrush there are a few things that you need to consider.
First of all, think about how much space you will have to accommodate your toothbrush. If you are traveling light this will be a priority, and it may depend on how long your trip is going to take.
This may also affect whether you decide between a manual or electric toothbrush. A shorter trip may warrant a manual toothbrush.
However, if you are going to be away from home for a while you don't want your dental health to suffer. In this case you may want to take an electric toothbrush.
Time away also means you will need to be able to charge up your electric toothbrush so consider how long it takes to charge as well as how long the charge will last.
Different toothbrushes have different heads with most electric toothbrushes having round heads and manual toothbrushes the more traditional elongated heads.
Choosing the right one for traveling is just as important as the one you will use at home.
Finally, you need to consider the hygiene of your toothbrush while you are traveling.
At home, you will put your toothbrush somewhere to dry after use but when you are living out of your luggage it is tempting to put your wet toothbrush back into your toiletries bag.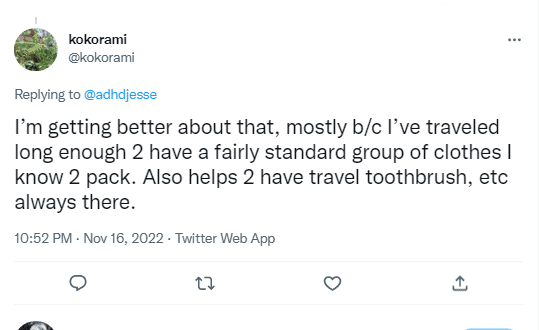 Size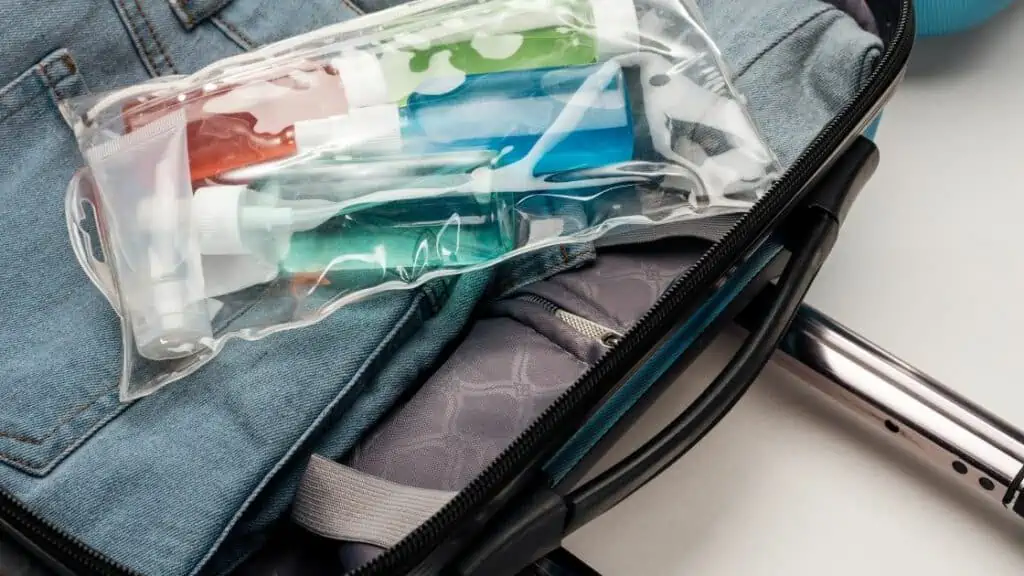 When traveling most considerations about toiletries come down to size and the same applies to your toothbrush.
If you are planning to take a full-sized cosmetic bag in your checked luggage then you will have room for a regular toothbrush, either manual or electric.
However, if you are only going to take a carry-on piece of luggage with you there is a case for having a travel-sized toothbrush.
Some are smaller in size than a regular toothbrush while others are foldable.
Of course, you could always pack your regular electric toothbrush in your checked luggage and have a pack of disposable toothbrushes in your carry-on case.
After all, you never know when your flight might be delayed or the worst could happen, and your luggage gets lost.
The best course of action is to think about how accessible you want your toothbrush to be in your luggage and how often you will be using it while you are actually traveling.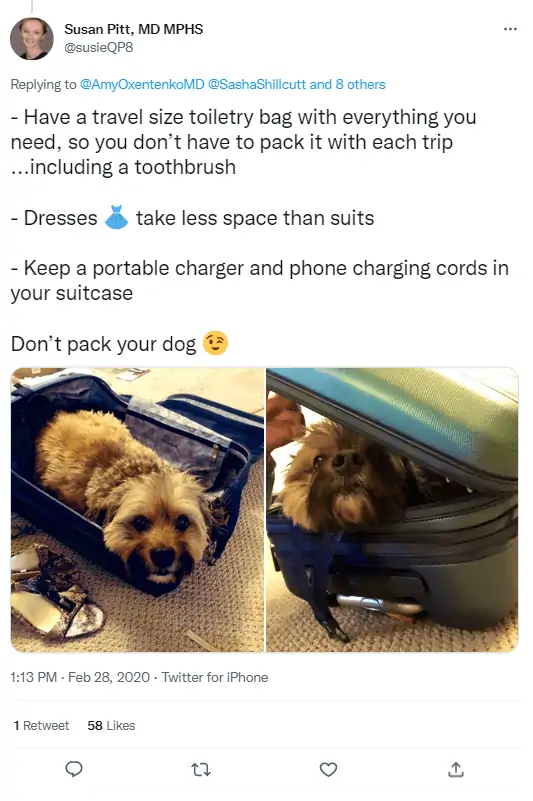 Manual Or Electric
Most people use electric toothbrushes these days as they are recognized as being much more effective at cleaning your teeth than a manual toothbrush.
In most cases, they are 100% more effective, so it's easy to see why they are preferred.
But if you think you will have issues with getting access to a charging point for your electric toothbrush you may have to take a manual toothbrush if only as a backup.
While they may not be as effective as electric toothbrushes, a manual brush is better than no toothbrush.
Of course, the room you have in your luggage is another consideration when deciding between manual and electric toothbrushes.
Limited space may make a manual folding toothbrush a more sensible choice than a bulky electric toothbrush with a case and charger.
If you have the room, an electric toothbrush in your checked luggage and a manual in your carry-on cover you for most eventualities. Read our guide about taking an electric toothbrush on a plane.
Charging Times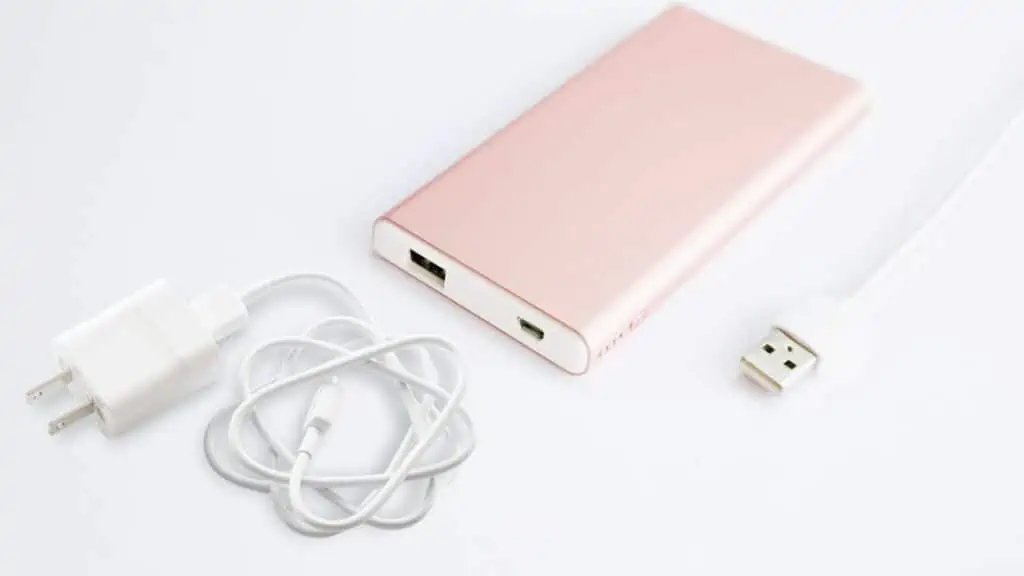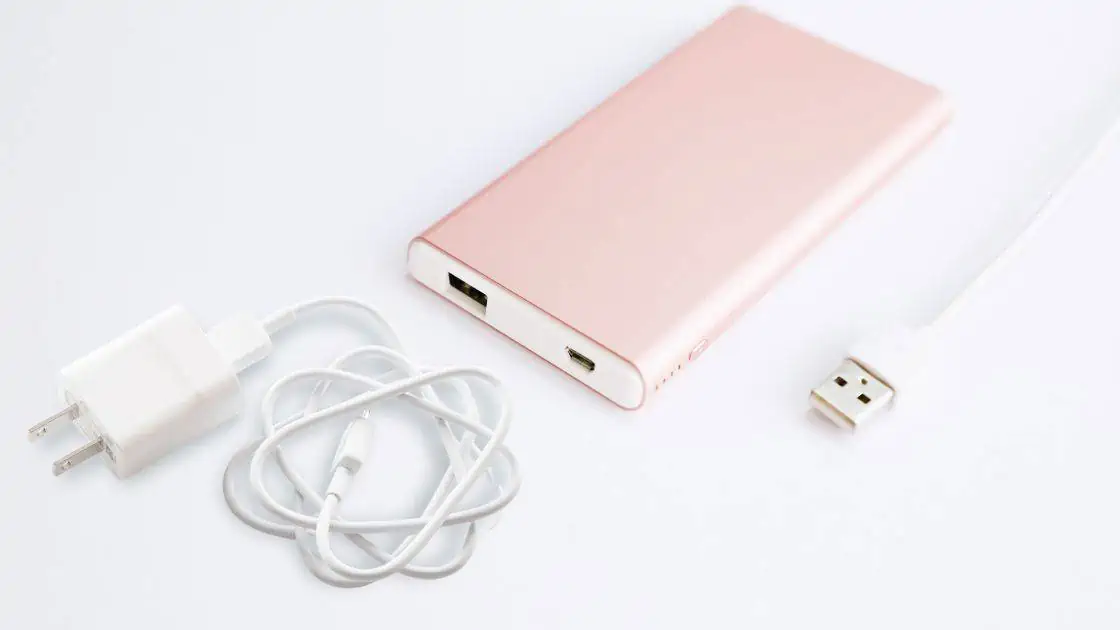 When you do choose to take an electric toothbrush on your travels then knowing how long it takes to fully charge is important.
A good tip is to plug it in as soon as you get to your accommodation and keep it charging when you can.
If you are moving around a lot and not staying in one place for the duration of your trip, take advantage of when you can get access to a charging point for your electric toothbrush.
Some electric toothbrushes such as the SURI Sustainable sonic toothbrush charges in just 4 hours and lasts for a month on a single charge.
Others like the Philips Sonicare 9900 Prestige take 16 hours to charge, so this is something to bear in mind.
The Colgate Hum operates on rechargeable batteries which last 10 days on one charge and the batteries only have a 90-day life.
If you are on a long trip you may need to take extra batteries with you as replacements.
Brush Head
Cleaning your teeth when you are traveling or on holiday is just as important if not more so than when you are at home.
When we travel, we are more likely to indulge in foods we might not eat on a regular basis.
For this reason, it is important to have a toothbrush with a head that effectively cleans your teeth.
You may find an oscillating toothbrush works best for you, or perhaps you prefer a sweeping action on your electric toothbrush.
Whatever you would use at home you should try to duplicate as closely as possible while you are traveling.
It is also easy to fall out of our regular routine when we travel or are on holiday. This is another reason to not skimp on the right toothbrush head for your dental hygiene.
Skipping your routine can have implications for your dental health.
A good quality toothbrush should ensure that any lapses in routine do not have a negative impact on the health of your teeth and gums.
Hygiene
As well as keeping your teeth hygienically clean while you are traveling it is equally important to maintain the hygiene of your toothbrush.
It is an easy habit to fall into, packing a wet toothbrush, but this provides a breeding ground for bacteria.
Even putting a damp toothbrush into its travel case can result in a build-up of nasty germs.
Some electric toothbrushes such as the SURI Sustainable sonic toothbrush have a travel case that is also a self-cleaning unit.
It uses UV-C light to kill off any bacteria that may be breeding on your toothbrush bristles.
If you don't have a self-cleaning unit for your toothbrush make sure you allow it plenty of time to air dry before packing it in your luggage.
Frequently Asked Questions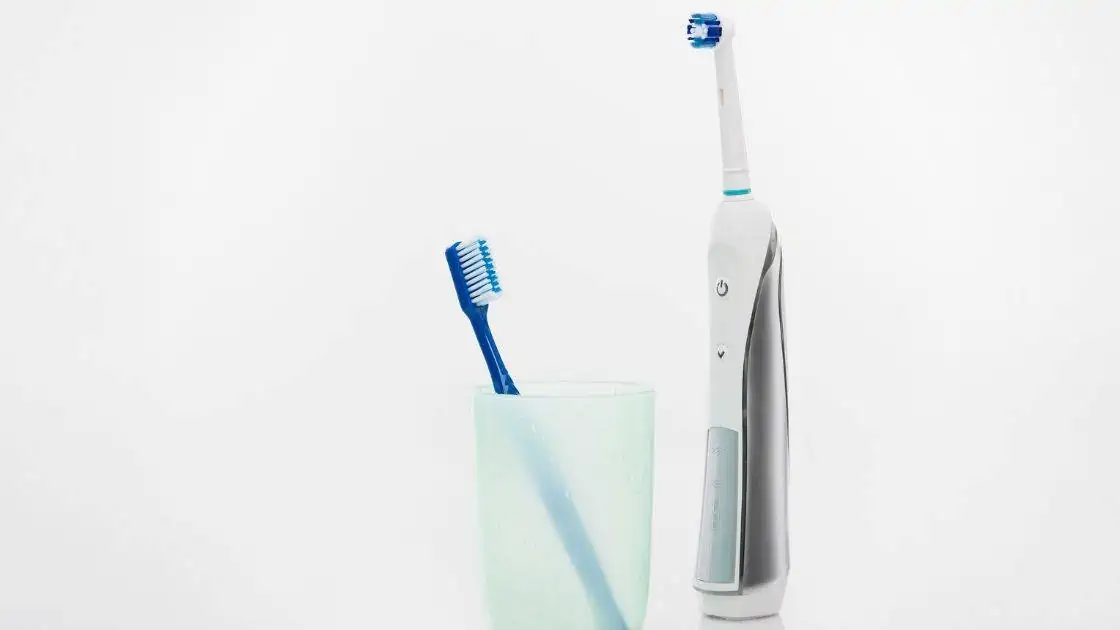 What Is The Most Sanitary Way To Store A Toothbrush?
Treat your toothbrush the same way you would at home when you are traveling. Allow it to stand upright in a good flow of air to dry after use.
Of course, you should always thoroughly rinse your toothbrush after use to remove all traces of toothpaste and food particles.
You should never pack a wet or damp toothbrush as it encourages bacteria.
How Long Should You Keep A Travel Toothbrush?
Any toothbrush whether your regular one at home or your travel toothbrush should be changed every three months.
This is because they accumulate bacteria regardless of how often they are used.
Should You Cover Your Toothbrush?
While covering your toothbrush may seem like the right thing to do to keep it clean this is not what you should do.
Allow your toothbrush to stand upright, not lying down in a well-ventilated area of your bathroom.
Good airflow around the toothbrush head is important to allow it to dry out and prevent the growth and breeding of bacteria.
This is because bacteria thrive in a moist environment and by covering your toothbrush that is exactly what you are providing.
Do You Cover Your Toothbrush When Traveling?
When traveling, you should keep your toothbrush in its travel case. Make sure that it has had enough time to dry out completely before packing it.
As soon as you get to your accommodation take it out of its travel case.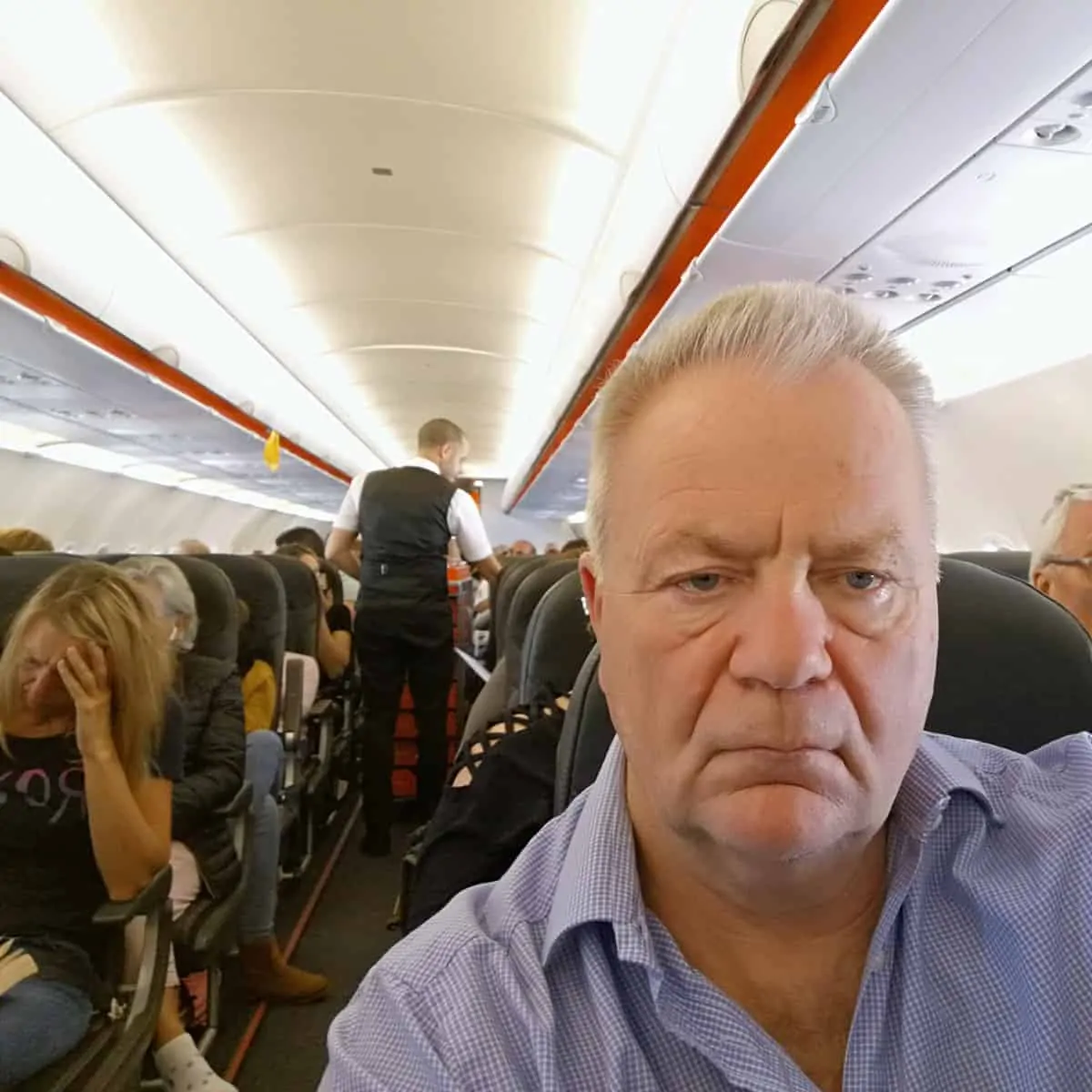 I have been traveling around the world by air since the early 70s and living overseas too. I worked for British Airways for a number of years and I am also a private pilot. About Me