If you are going to fly with Hawaiian Airlines and want to work while you fly or want internet access for entertainment then you will want to know does Hawaiian Airlines have wifi and what it costs.
The quality of internet access and onboard wifi in most airlines is either hit or miss, free or paid for, fast or slow or non-existent.
But what about Hawaiian?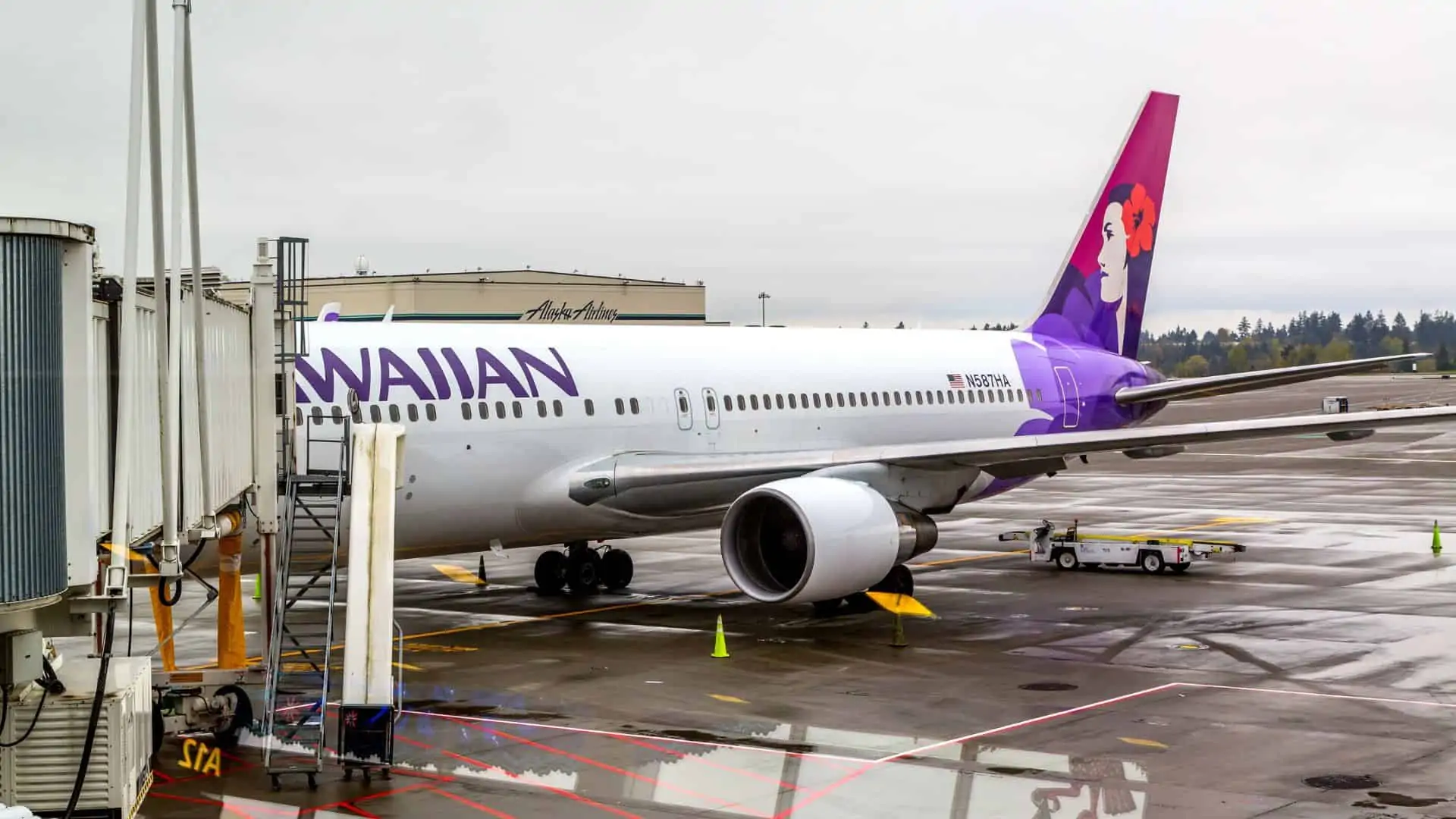 Does Hawaiian Airlines have wifi 2023?
Well, the bad news is that at the moment Hawaiian Airlines does not have wifi on any of its aircraft.
The good news is that Hawaiian has signed a deal with SpaceX to use its Starlink satellite internet service which it will roll out across its aircraft and that wifi access will be free for all passengers, as it is with JetBlue.
Hawaiian Airlines is the first airline to sign up with Elon Musk's SpaceX so it will be interesting to see what the service is like once installed.
The airline will install the service on its Airbus A330 and A321neo aircraft, as well as an incoming fleet of Boeing 787-9s. There is no date for the start of the service as it depends on the regulators.
The Hawaiian Airlines President and CEO Peter Ingram stated:
When we launch with Starlink we will have the best connectivity experience available in the air. We waited until technology caught up with our high standards for guest experience, but it will be worth the wait. Our guests can look forward to fast, seamless and free Wi-Fi to complement our award-winning onboard Hawaiian hospitality.

Hawaiian Airlines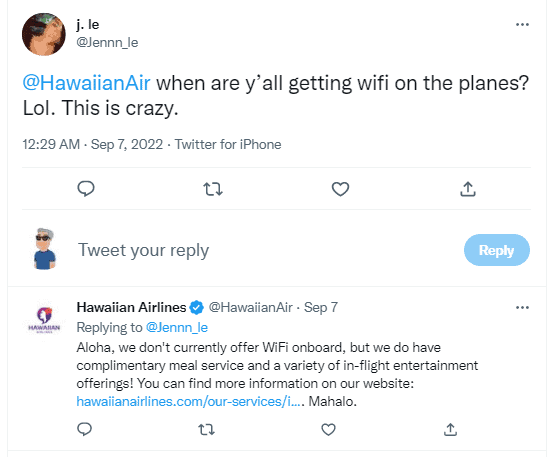 Hawaiian Airlines may overtake rivals in the next few years by providing the best internet available in the sky. Once it does you will find details on the Hawaiian airline app.
We will see.
This page will be updated when the service becomes available.
Other airlines
United Airlines wifi | American Airlines wifi | JetBlue wifi | British Airways wifi | Icelandair wifi | Qatar Airways wifi | Aer Lingus wifi | Hawaiian Airlines wifi | Frontier Airlines wifi | Turkish Airlines wifi | Southwest wifi | Delta Airlines wifi
What to see in Hawaii
Related articles
Can you use a cellphone on a plane
Can you use WhatsApp on a plane
Can you listen to Spotify on a plane
Can you listen to an audiobook on a plane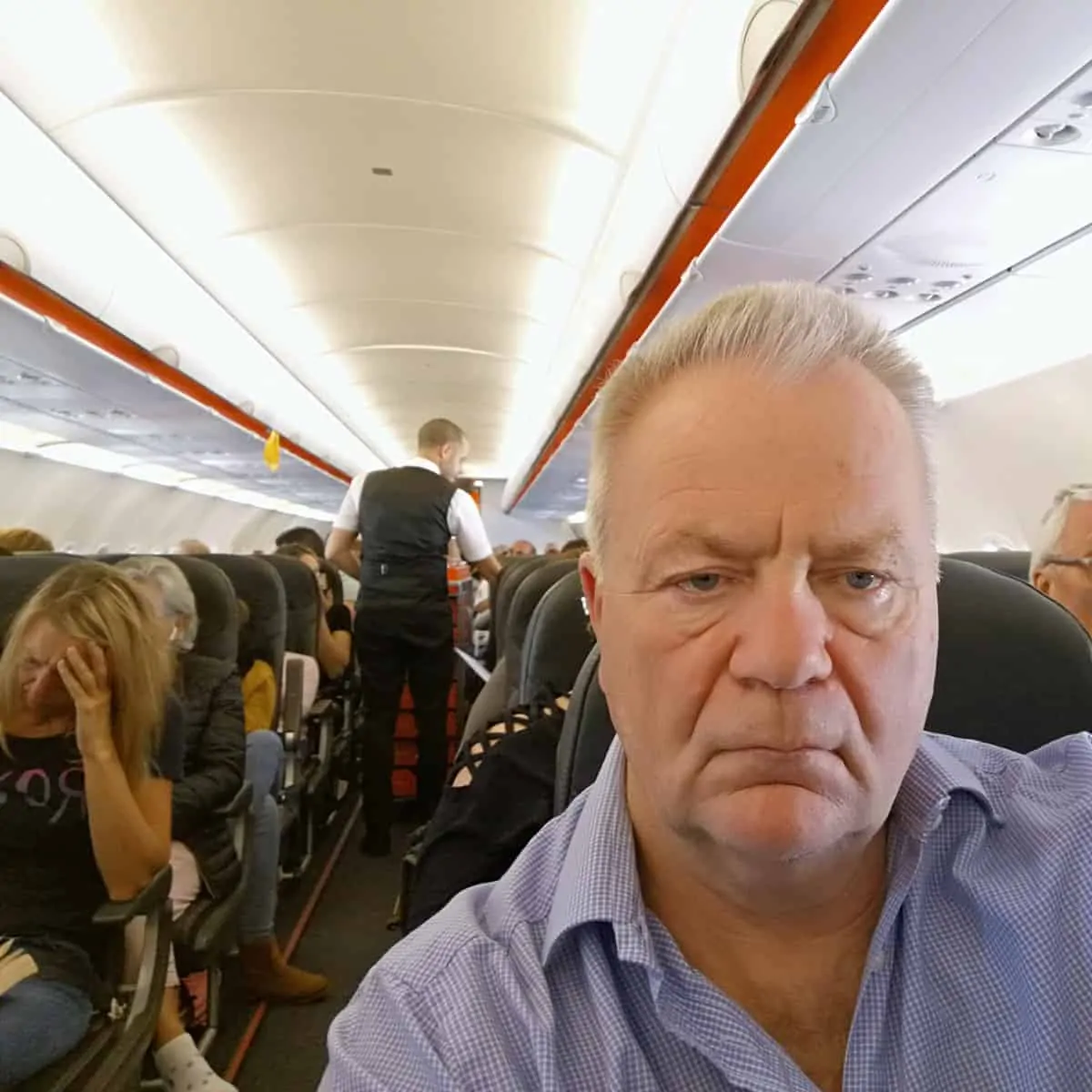 I have been traveling around the world by air since the early 70s and living overseas too. I worked for British Airways for a number of years and I am also a private pilot. About Me