If you are traveling by air and want your hair to look its best for that important meeting or glamorous social occasion then you will want to ensure that you will have a decent hairdryer available.
Often those in hotel rooms or cruise ship bathrooms are useless so taking your own makes sense.
Standard corded hair dryers (aka a blow dryer) are not exactly packing friendly so perhaps you should consider buying a good travel version unless yours is a rechargeable hair dryer.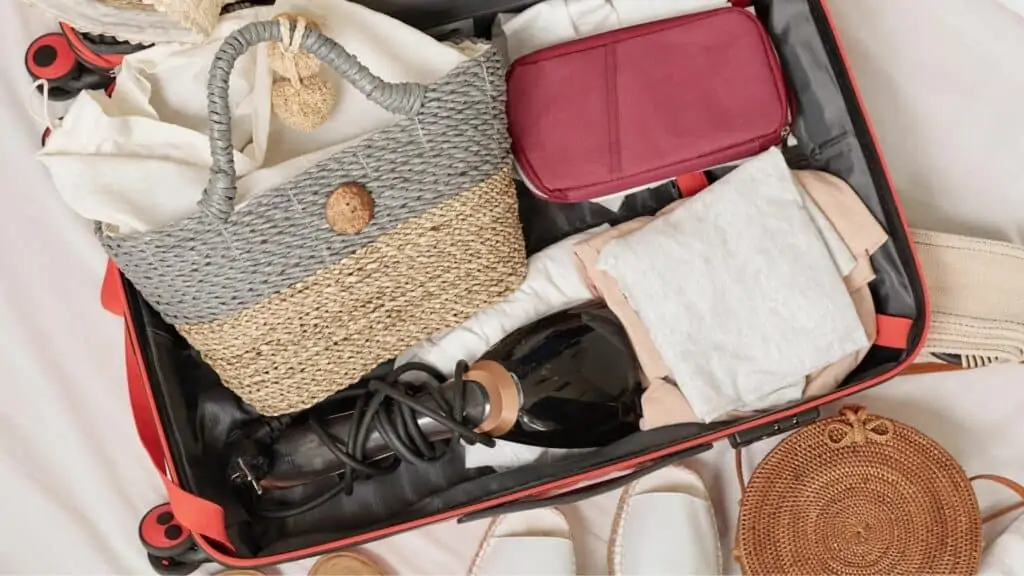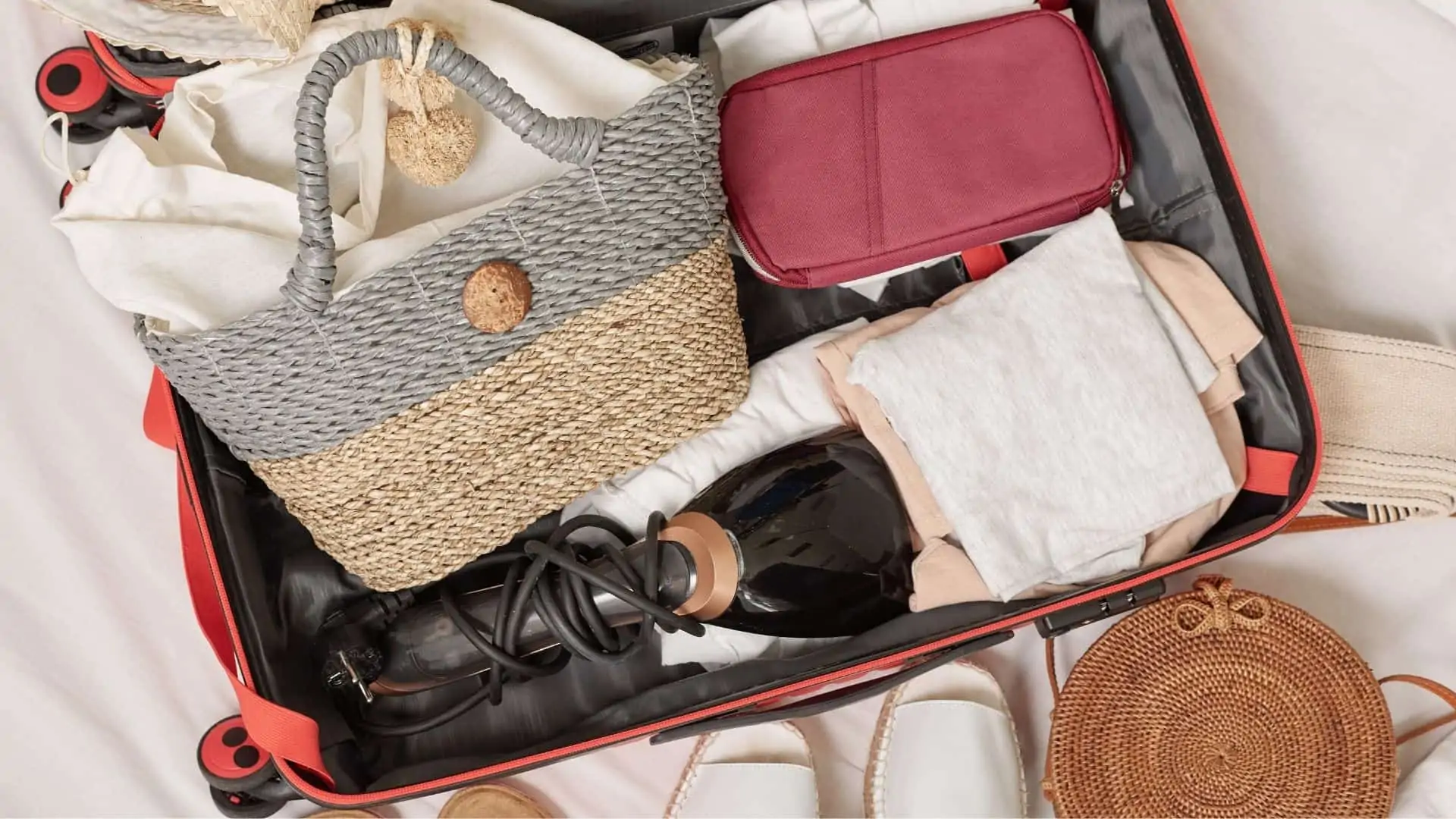 The Quick Answer: Can you bring a hair dryer on a plane? TSA rules state that you can bring a hair dryer through airport security and on a plane in your carry on bag without restriction or alternatively you can pack it in your checked baggage.
Can you bring a hair dryer through airport security
If you have your hair dryer in your hand luggage then there are no restrictions to stop you from bringing it through the Transportation Security Administration security checkpoint at the airport.
Do you have to take hair dryer out at security? As with most electrical items you will usually be expected to take the hair dryer out of your carry on luggage and place it in a tray to go through the x-ray machine. Just ask the security agent.
This is an example response from the TSA to a passenger's question regarding if you can bring hairdryers in carry on luggage: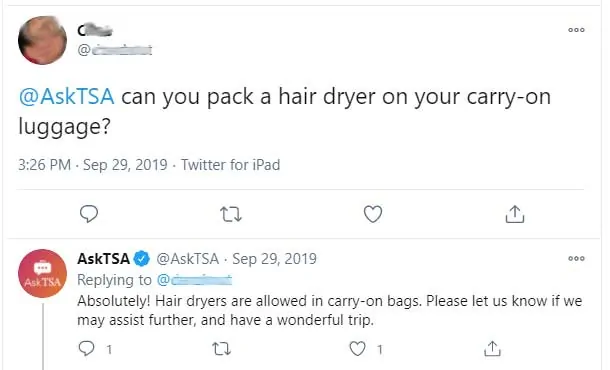 Can you bring a hairdryer in your checked baggage?
You can bring a hairdryer on a plane in your checked baggage to travel in the aircraft's hold and to be honest, it is probably the most sensible place to carry them (unless you are traveling with carry on cabin baggage only of course) as:
they are quite bulky
you cannot use them on board the aircraft as you can neither wash your hair nor can you plug it into a socket.
Travel hair dryers
One of the bad things about standard hair dryers is that they are generally pretty bulky so use up lots of space in your very limited carry on baggage allowance.
Particularly if you travel frequently, you may want to consider buying a small, folding travel hair dryer to take with you on trips which will use up much less space in your carry on bag.
The Conair Vagabond Compact 1600 Watt Folding Handle Hair Dryer is the most popular one (and the one my wife takes with her) so check it out on Amazon.
Will my hair dryer work if traveling internationally?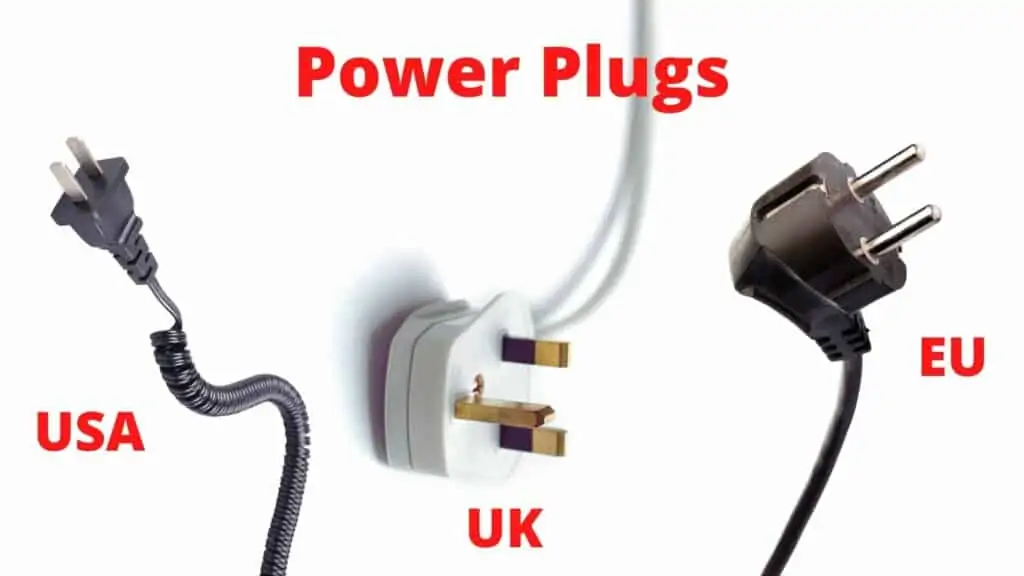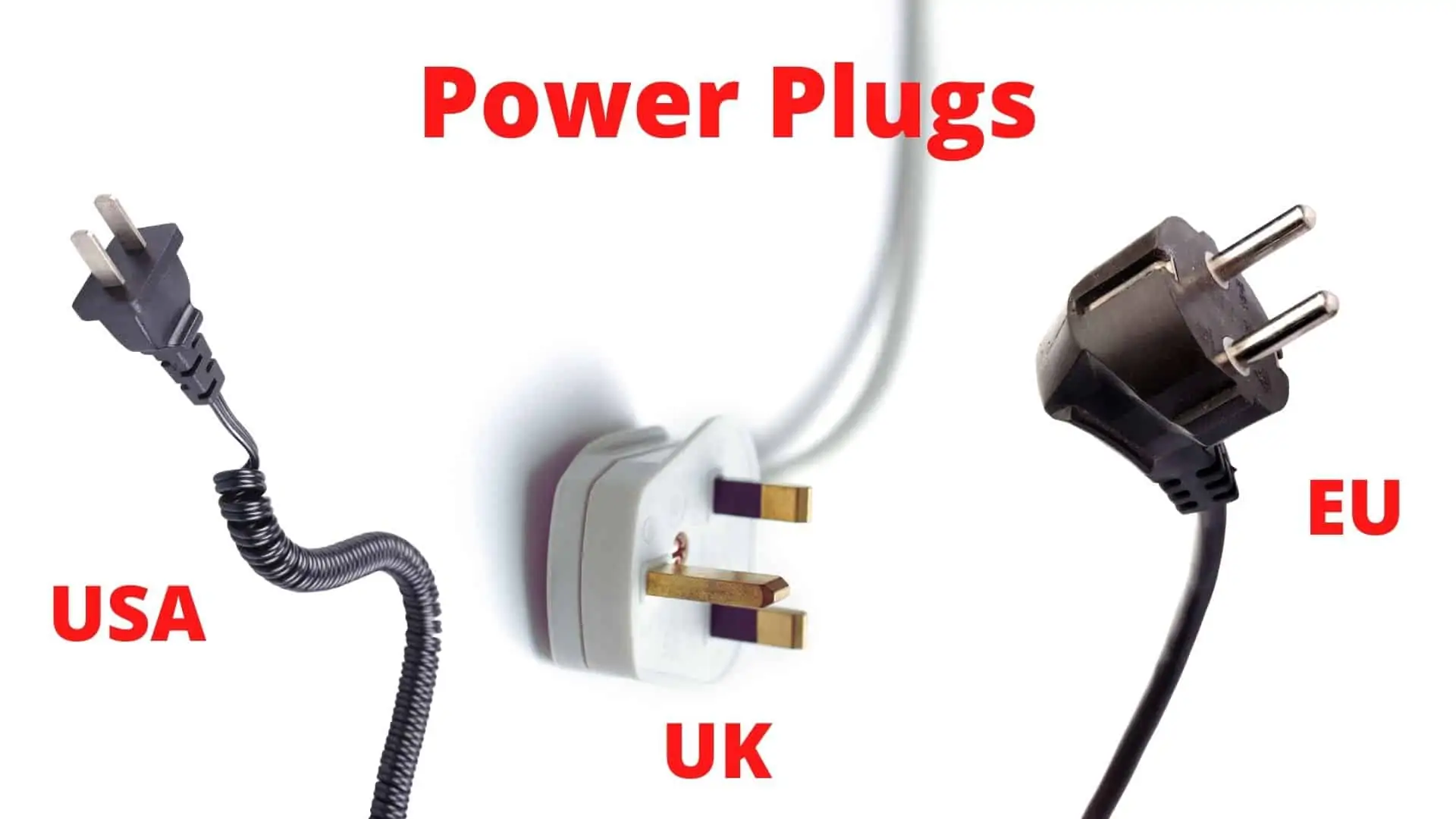 Electrical power outlets are not the same worldwide. US plugs will not fit in power outlets in the UK, Europe, Asia, Australia and elsewhere.
You will need to purchase a travel adapter that you plug into the European/UK so you can use your hair dryer and other devices when traveling overseas.
The most popular is the Ceptics World Travel Power Adapter – 3 USB Ports Wall Charger Type I C G A Outlets 110V 220V A/C – 5V D/C – EU Euro US UK. This will allow you to plug your devices into sockets overseas. It also has 3 USB sockets to charge phones, laptops, tablets etc without taking a different one for each.
Check the voltage
One more thing you need to be aware of is that most US devices operate on 110 volts whereas in most other countries of the world, particularly in Europe, they use 220-240 volts.
Many devices these days are designed to operate on dual voltage so they will work anywhere.
However, this is not always the case so you should double-check the specification of your hair dryer to be sure that running it at 220-240 volts will not damage it.
What can you do if only flying with carry on?
If you are flying without checked luggage there is obviously a limit to what you can take with you in your carry on bag and your personal item due to the space and weight allowance.
Generally this is more difficult for women than it is for men as most men do not need to take things like make-up, a hair dryer, hair straightener, curling iron and other hair styling tools and hair products, at least not normally.
To try and lighten this load you may be able to forget bringing a hairdryer on a plane in carry on by calling the hotel you will be staying in to ask them if there is a hairdryer in the room or, perhaps, if they are available to borrow from reception.
The rules regarding carrying other hair styling tools and products you may use for your hair are as follows:
Conclusion
You should have no problems taking a hair dryer with you when traveling in either your carry on bags or your checked baggage when flying either domestically or internationally.
Have a good and stress-free flight and keep your hair looking good!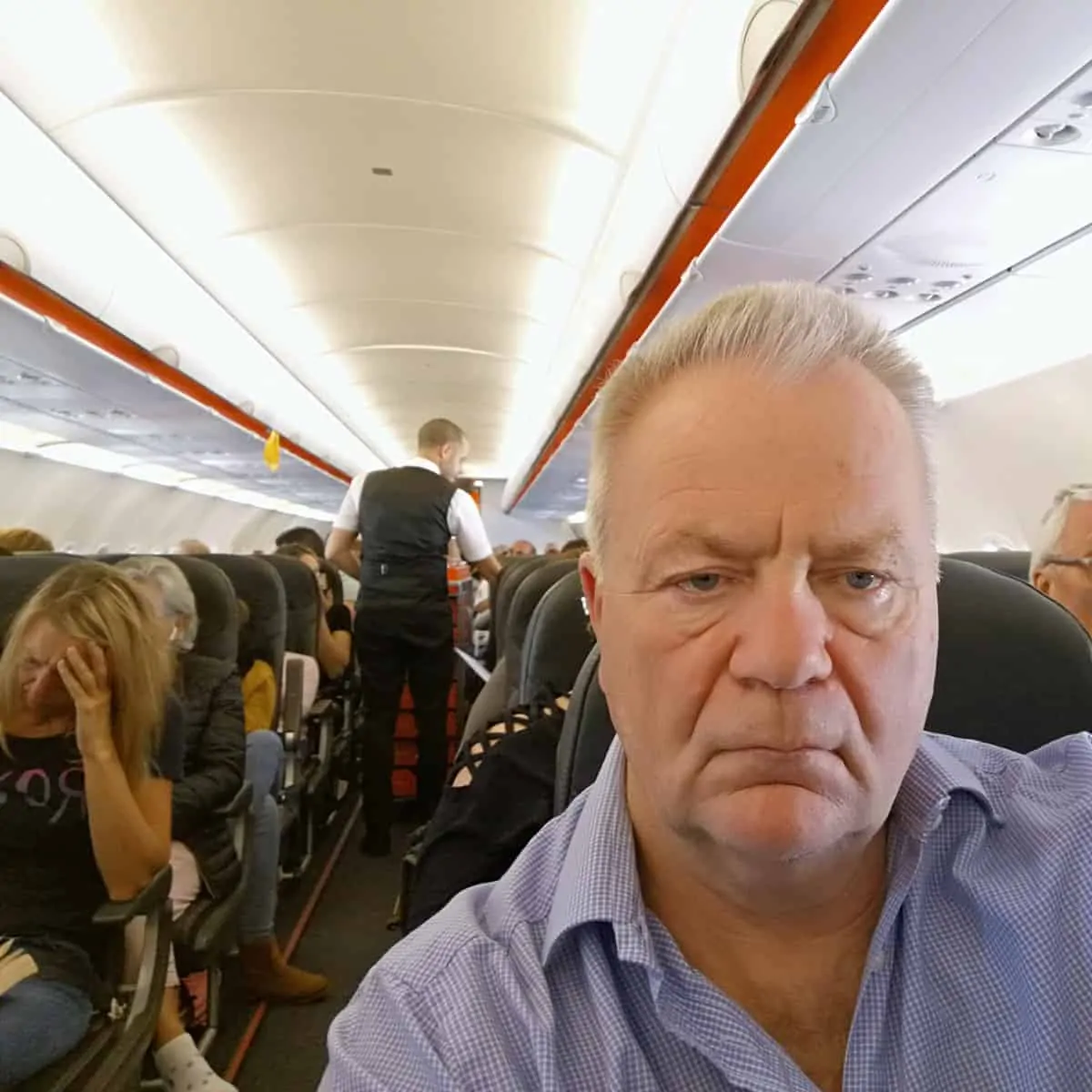 I have been traveling around the world by air since the early 70s and living overseas too. I worked for British Airways for a number of years and I am also a private pilot. About Me