Aruba is a beautiful destination in an idyllic location. There are so many reasons to visit the country for a vacation.
The culture, the architecture, the weather, and the deep blue ocean are just a few. As with any vacation destination, it is easy to overlook something important that you need to take with you.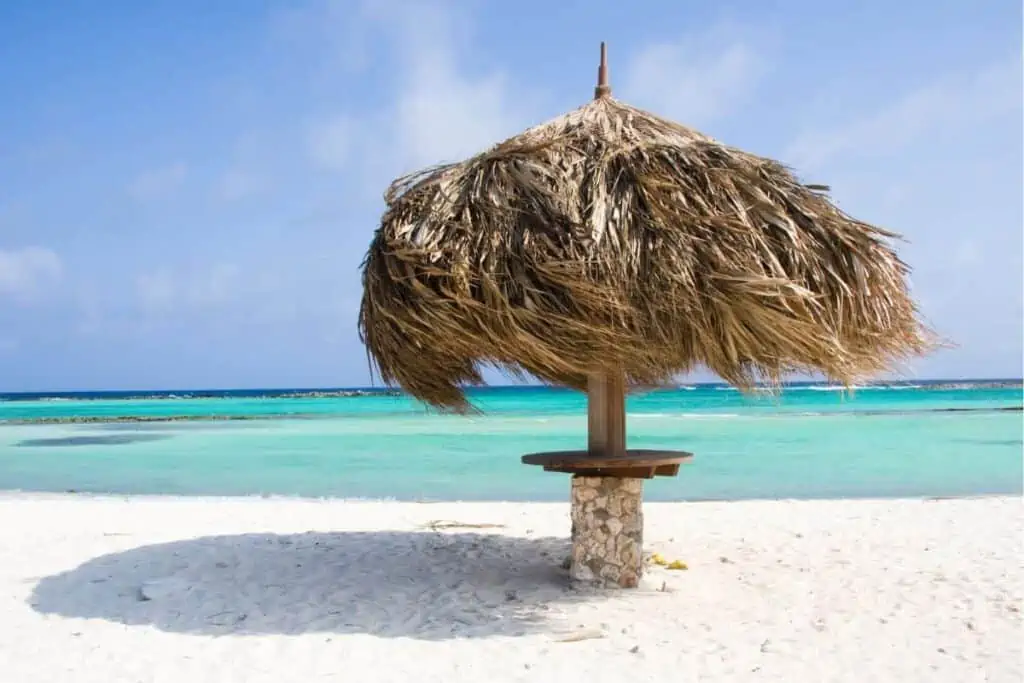 No matter how many lists you write or how many times you check what you have packed, there always seems to be something that gets forgotten.
This article features the ultimate packing guide for a trip to Aruba to help you remember everything you need.
Basic Travel Essentials
As with any trip to any destination, there are a few basic items that are essential to travel with.
These include important documents such as your passport or ID card, your hotel and transfer reservation information, and any other documents that are required to travel to your destination.
It is also important to make sure that you have enough money with you for your trip.
This can either be in the form of cash in the currency of the country you are visiting or in credit or debit card form.
Also, remember to inform your bank or credit card company that you are traveling so that you can access funds on your trip.
You will also need to ensure that you have packed any health items such as glasses, contact lenses and their solution, and prescription medications.
When traveling abroad with prescription medications, it is a good idea to take a copy of your prescription with you.
This is so that you can prove that the medication is yours and has been prescribed by a doctor. It is also helpful in case you fall ill while on vacation.
Luggage And Packing Gear
There are different types of luggage that you might need depending on the length of your trip. There are also some helpful items of packing gear that can help you maximize the space that you have.
Carry-On Bag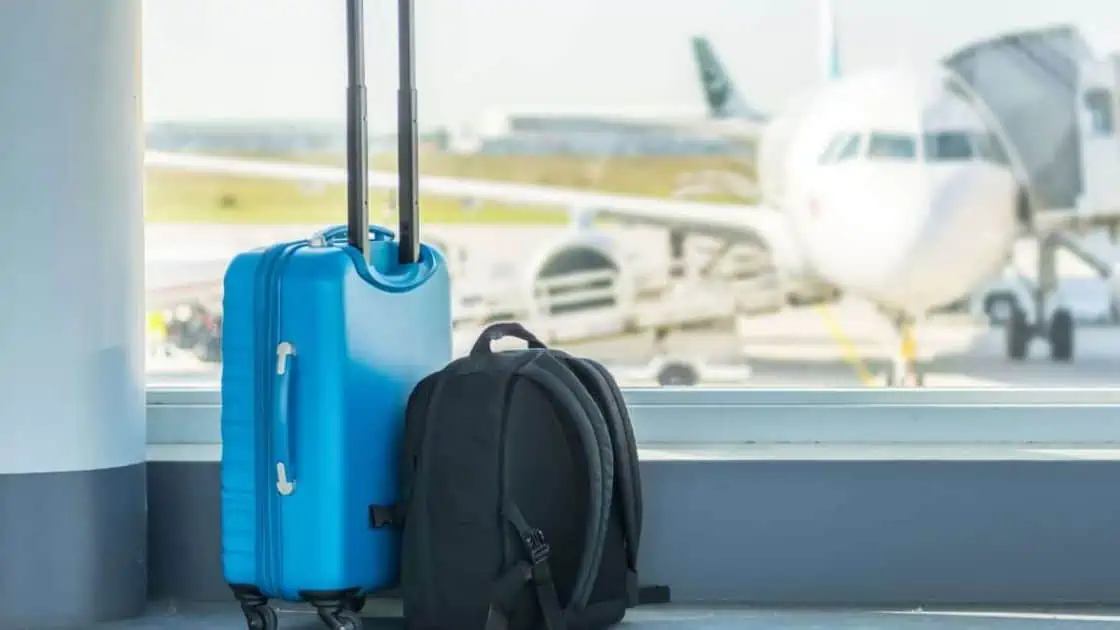 Whether you are going to Aruba for a long trip or just a few days, you will likely have a carry-on bag with you. If your trip is especially short, you might be able to just take a carry-on bag with you and avoid any hassle at check-in and baggage claim.
For a longer trip, your carry-on luggage should contain only the things that you need for your flight or the airport as well as any medications and other items that are prohibited from your checked luggage.
For a shorter trip you can carry everything that you need for the week. You will be limited on the amount of liquid that you pack, but you can purchase travel-sized toiletries to combat that issue.
Checked Bag
If you are going for a longer trip or are traveling in a group with your family, you will probably have a checked bag. There are fewer restrictions on what you can pack into your checked luggage.
Important items such as ID, reservations, and medications should remain in your carry-on bag.
However, everything else including clothes, toiletries, and other personal items should be packed into this bag.
Packing Cubes
Whether you are using just a carry-on bag or are fitting as much stuff into your checked luggage as possible, packing cubes are perfect.
You can easily organize all of your luggage into neat boxes that fit perfectly inside your suitcase. This can save space and make packing and unpacking much easier.
In-Flight Essentials
There are a few other things that will help to make your flight a lot more comfortable and enjoyable that should be packed into your carry-on luggage or worn to the airport.
Flight Socks
Flight socks are a great invention. They can help make your flight much more comfortable and help you to feel more refreshed when you land.
They might not be the most stylish of things, but they play an important role, especially if you are older or there is a history of vein and circulation issues in your family.
If you are visiting Aruba in the summer months, you will want to remove your flight socks before leaving the airport otherwise you will be far too hot.
Travel Pillow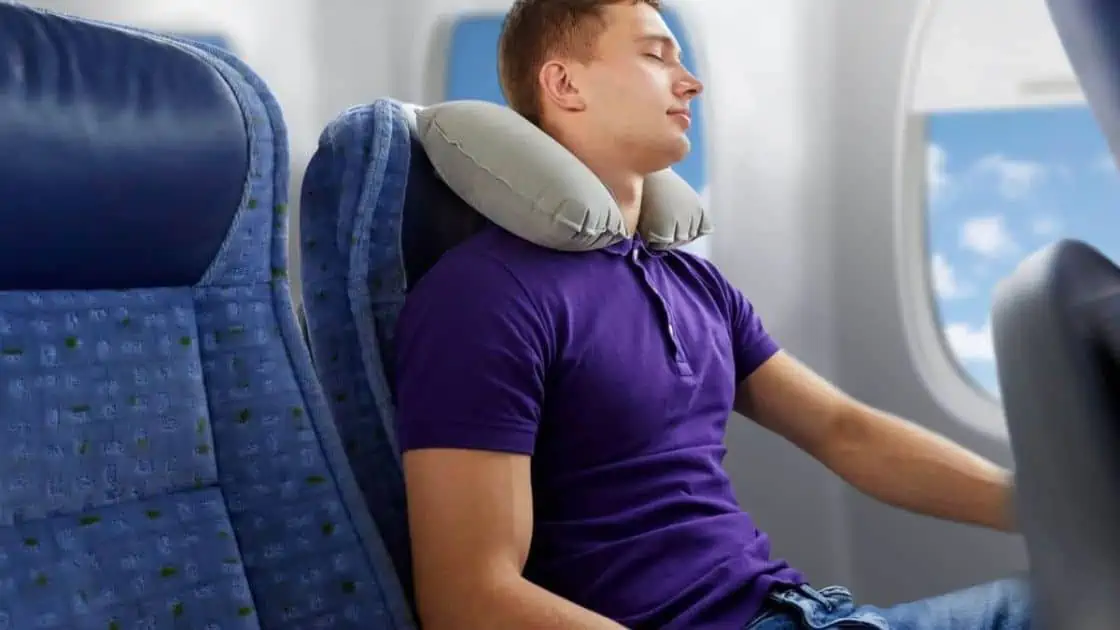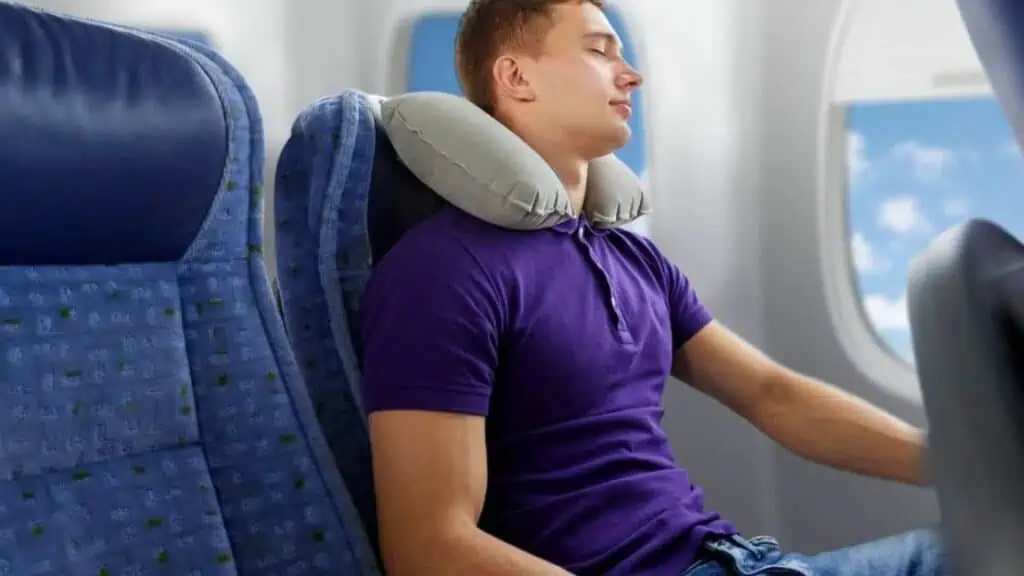 Another important thing to pack in your carry-on bag is a travel pillow. Luckily, if your pillow doesn't fit in your bag, you can often get away with just attaching it to the outside with some velcro.
The average flight time from the US to Aruba is 5 and a half hours.
Depending on the time of your flight or how busy you have been, this can be the perfect time to catch up on some sleep.
A travel pillow will help avoid any nasty neck pain that can disrupt your vacation. A popular neck pillow is the Bcozzy:
Eye Mask
An eye mask plays a similar role to the travel pillow above. Flights are boring and they are a great time to catch up on some extra sleep when you travel.
An eye mask is a great way to help you sleep on a day flight, or even if you just struggle to ignore what's going on around you.
An eye mask can also be helpful in your hotel if the curtains are thin.
Aruba Clothing For Men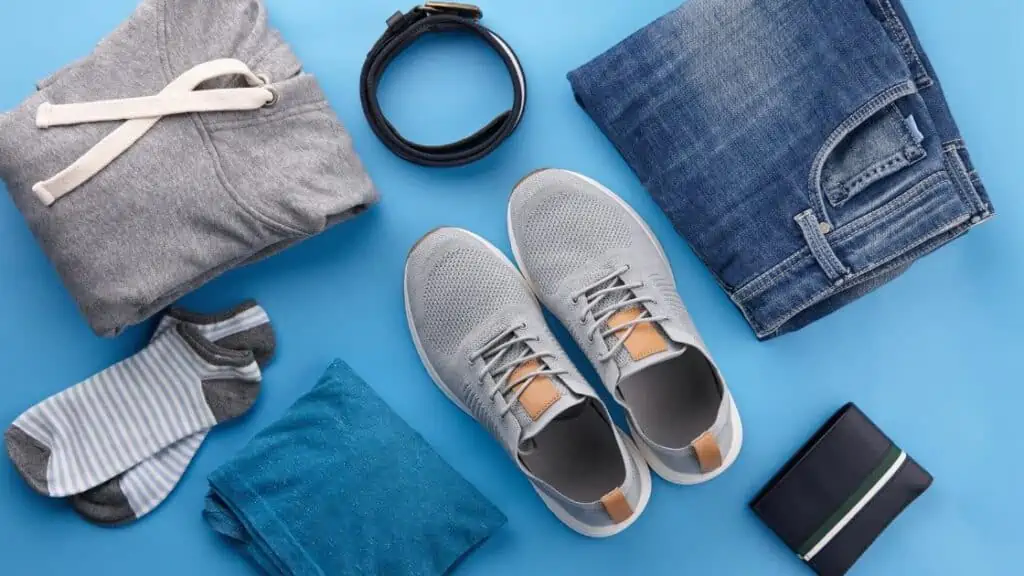 The temperatures in Aruba are quite warm, especially during the summer. However, because it is an island, there is often a breeze that can make it seem cooler.
The ideal clothing to pack for your trip are shorts, t-shirts or short-sleeved button-downs, and a light jacket for the evening.
If you are planning on hiking, ensure that you pack appropriate socks for your footwear.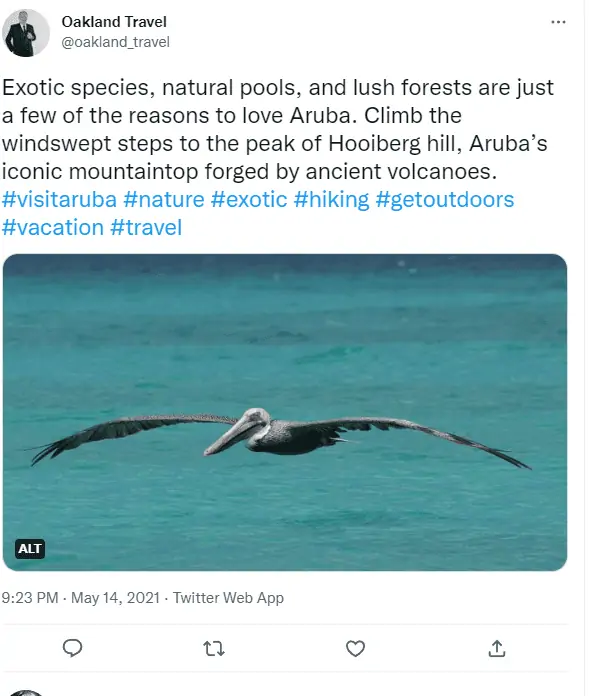 Aruba Clothing For Women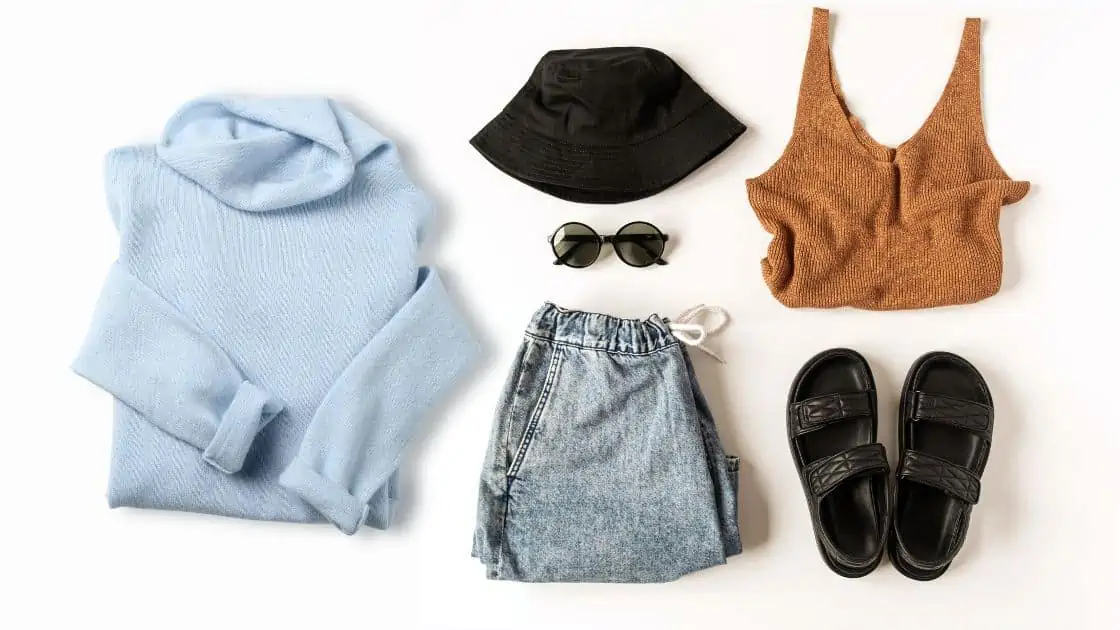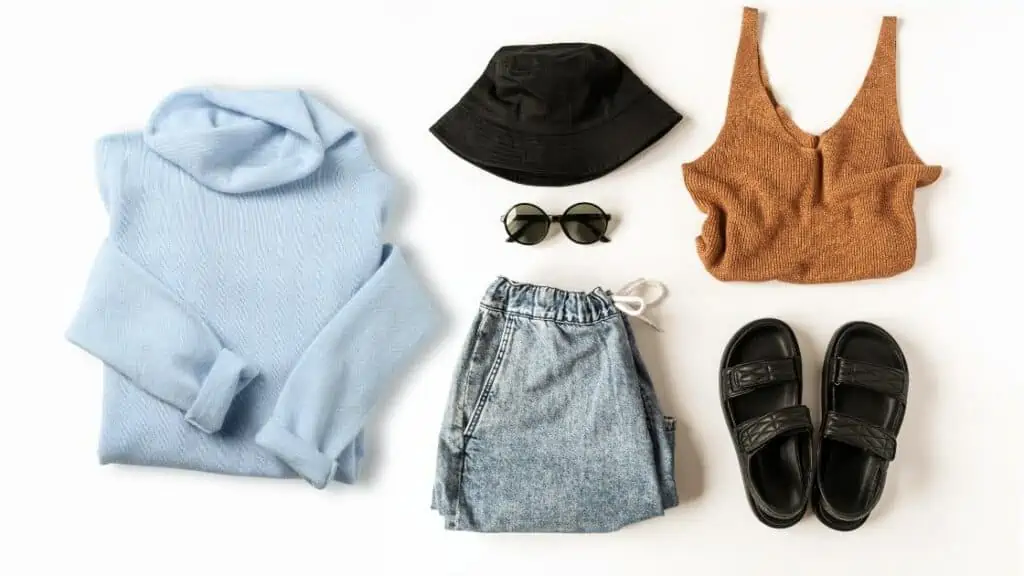 As mentioned above, the weather in Aruba is beautiful, but the breeze from the ocean can make it seem cooler at times. So deciding what to wear in Aruba is key.
Packing plenty of shorts, skirts, and dresses fits the weather, but make sure that you have a jacket or hoodie for the evening and perhaps even leggings if your legs get cold.
Leggings can also be useful for hiking along with thick socks to protect your feet from blisters.
Footwear
Sandals are perfectly acceptable footwear for pretty much every location in Aruba.
Whether you are on the beach, strolling through the town, or going to eat at a restaurant, sandals will be acceptable as long as they are in good condition.
If you are planning on hiking, you will also need to pack some suitable footwear for that. The majority of hikes in Aruba are quite rocky, therefore, thick-soled hiking boots are best.
Other Essentials For Aruba
Now that the basics have been covered, it is time to cover some other essentials to pack for your trip.
Reef-Safe Sunscreen
The weather in Aruba is often sunny, therefore, it is a good idea to have sunscreen with a high UV rating.
If you are going to be spending time on the beach or in the ocean, it is important to make sure that your sunscreen is reef-safe to help protect the beautiful environment.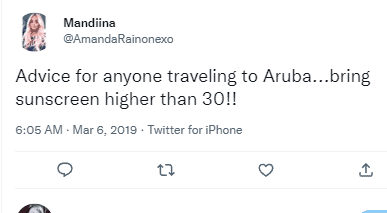 Bug Spray
Mosquitoes are an unavoidable annoyance in Aruba. Mosquitos in this country have been reported to be carrying the Zika virus and passing it on to humans.
Therefore, it is important to make sure that you have a quality bug-repellant spray with you on your trip.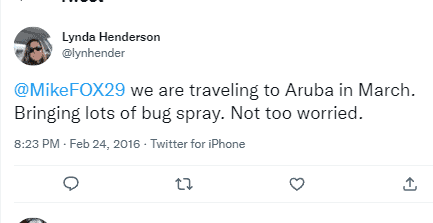 Sun Protection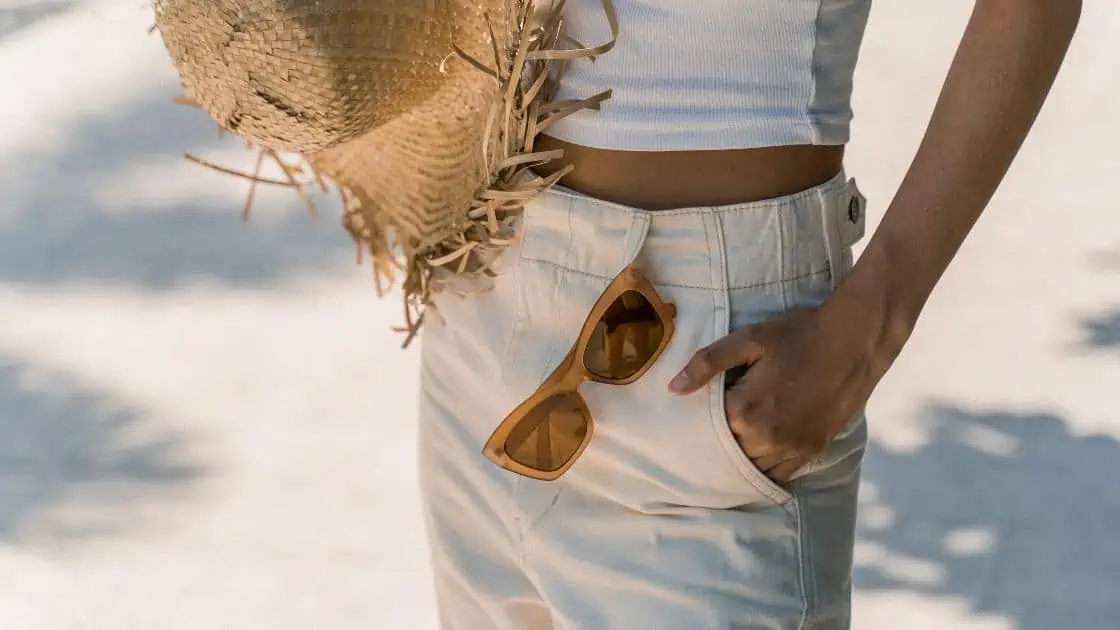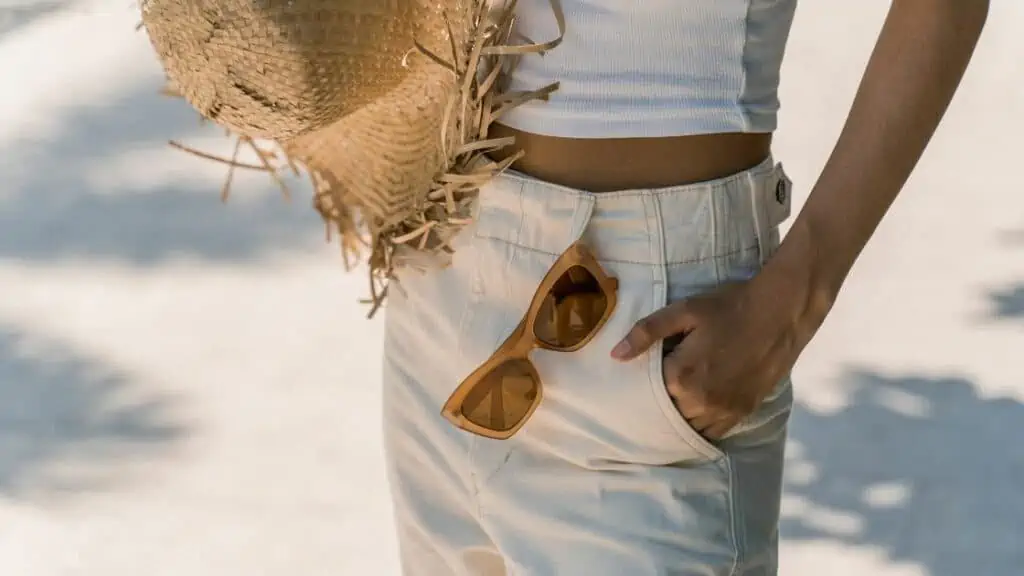 Other important sun protection includes sunglasses with UV protection and sun hats or caps.
These can help to keep your eyes shaded and your body cools when you are in the sun. A hat in particular can help avoid sunburn and sunstroke.
Waterproof Phone Case
A waterproof phone case is an essential piece of equipment when you are going to be spending time around water at the beach or at the pool.
It can also be useful in protecting your phone from sand which can cause a lot of damage inside your phone.
Translator App or Book
The main languages spoken in Aruba are Papiamento and Dutch.
While most people you come across will be able to speak English, it can be useful to be able to translate some phrases into their language.
An app on your phone or a phrase book can be very helpful.
Camera Or GoPro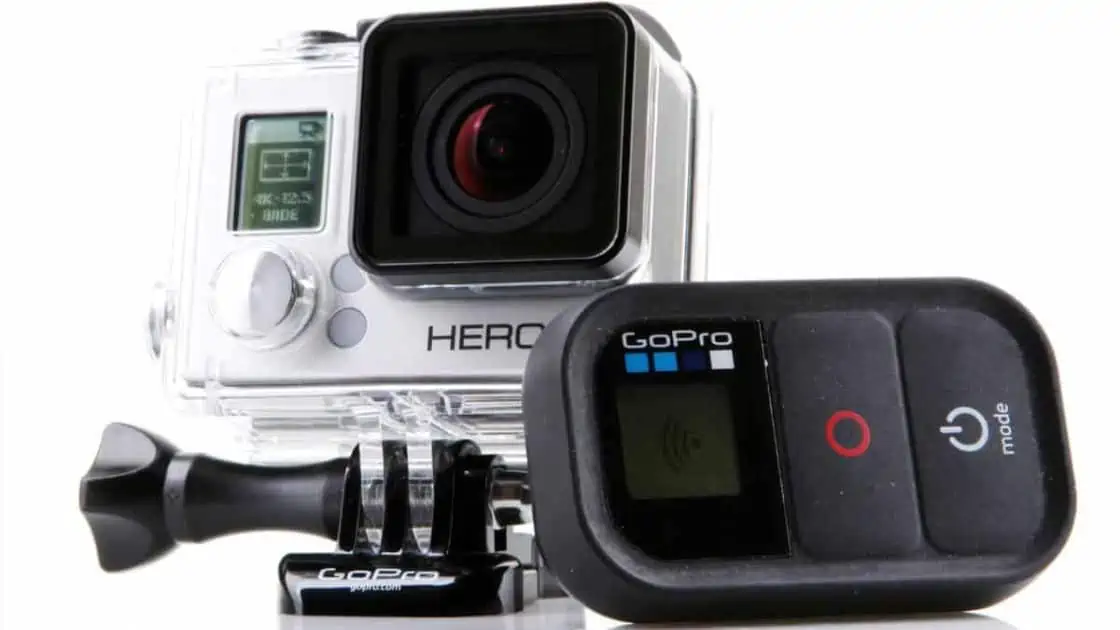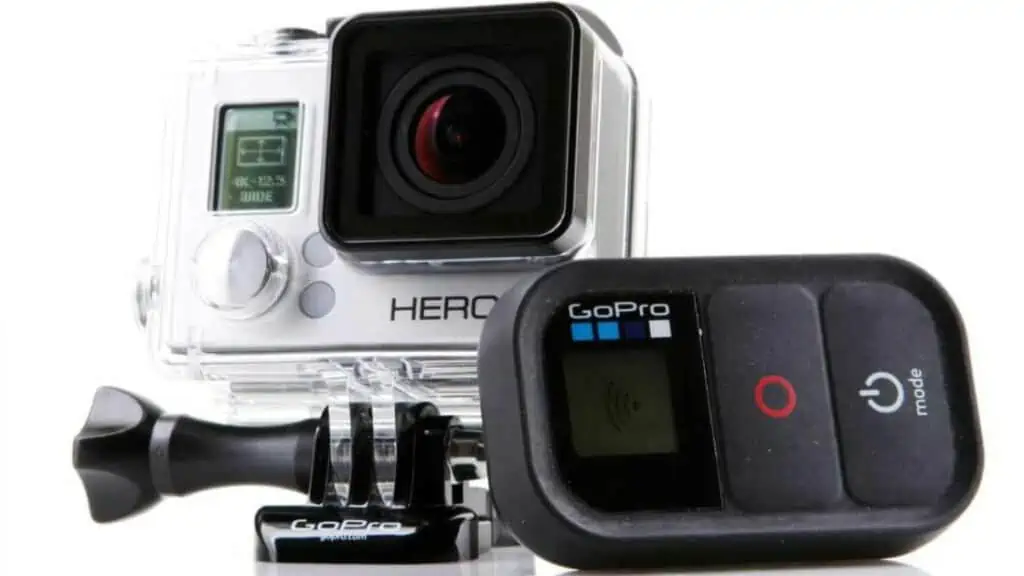 A camera or a GoPro can be great additions to your packing list. They can help to capture the beauty of your vacation and immortalize your memories forever.
You can also get waterproof casings for cameras and GoPros to help protect them around water and sand.

What Not To Pack
Camouflage Or Army Print Clothing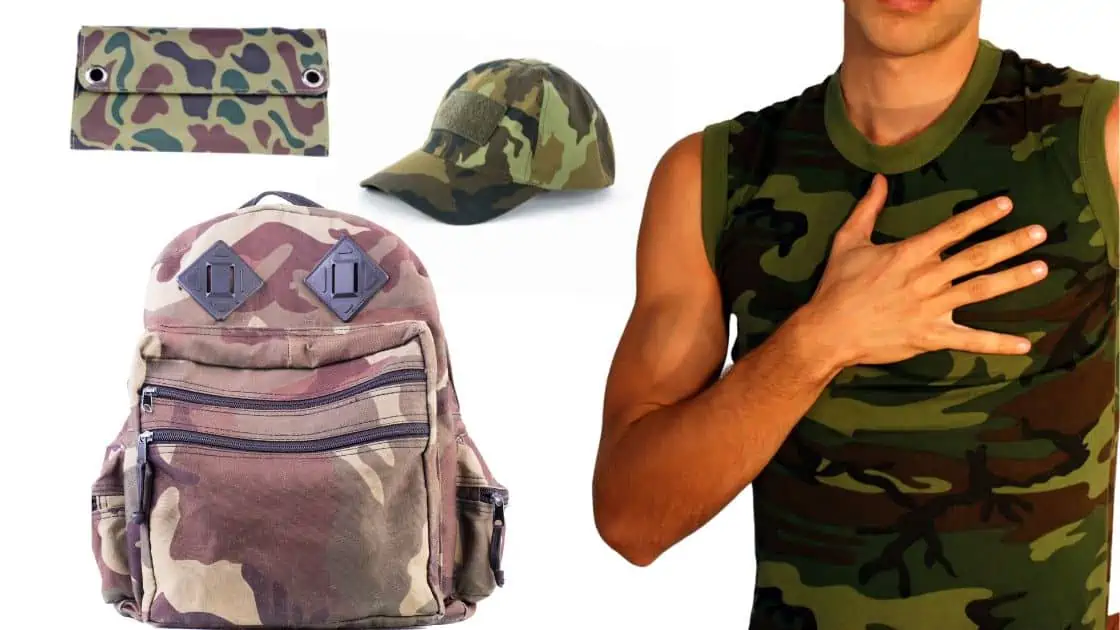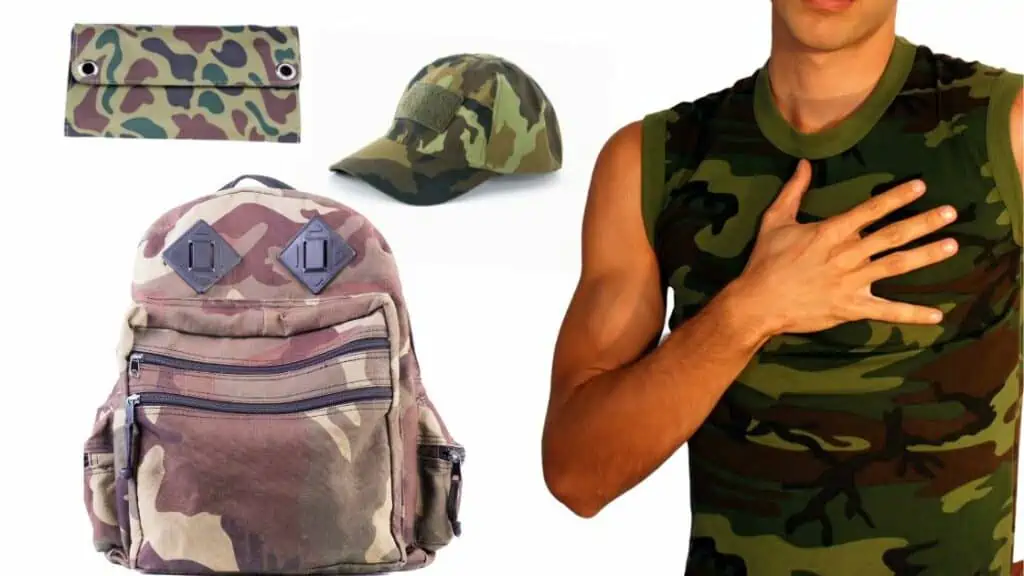 Under no circumstances should you pack any clothing that features camouflage or army print on it.
Even if there is just a small patch on the clothing that has camo print or army print, it is better to play it safe and not pack it.
This is because clothing with camouflage or army print has been banned in Aruba. It is illegal for anyone to wear these prints, including children. This is very important to remember.
Aruba Packing List (Printable)
Hopefully, you will find this packing list useful. You can download and print it here – Ultimate Packing List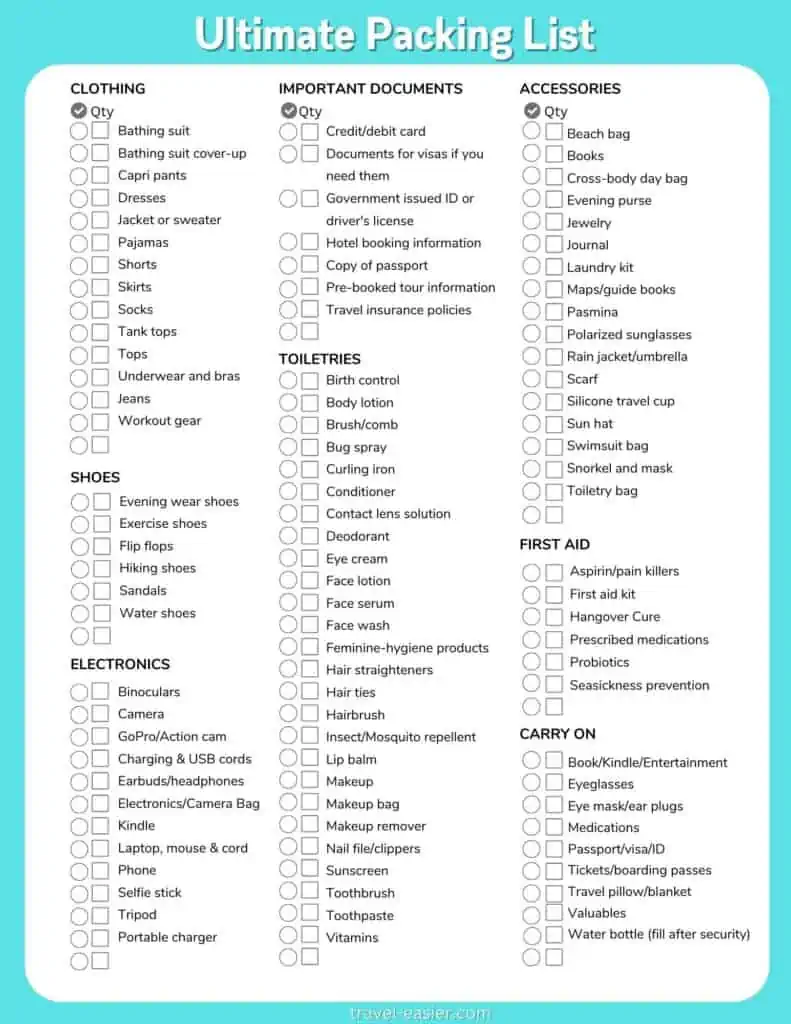 What to see in Aruba
Final Thoughts
There are many things that are important to take with you to make your Aruba trip as enjoyable as possible. However, the most important thing to remember is what not to pack to avoid having your trip ruined.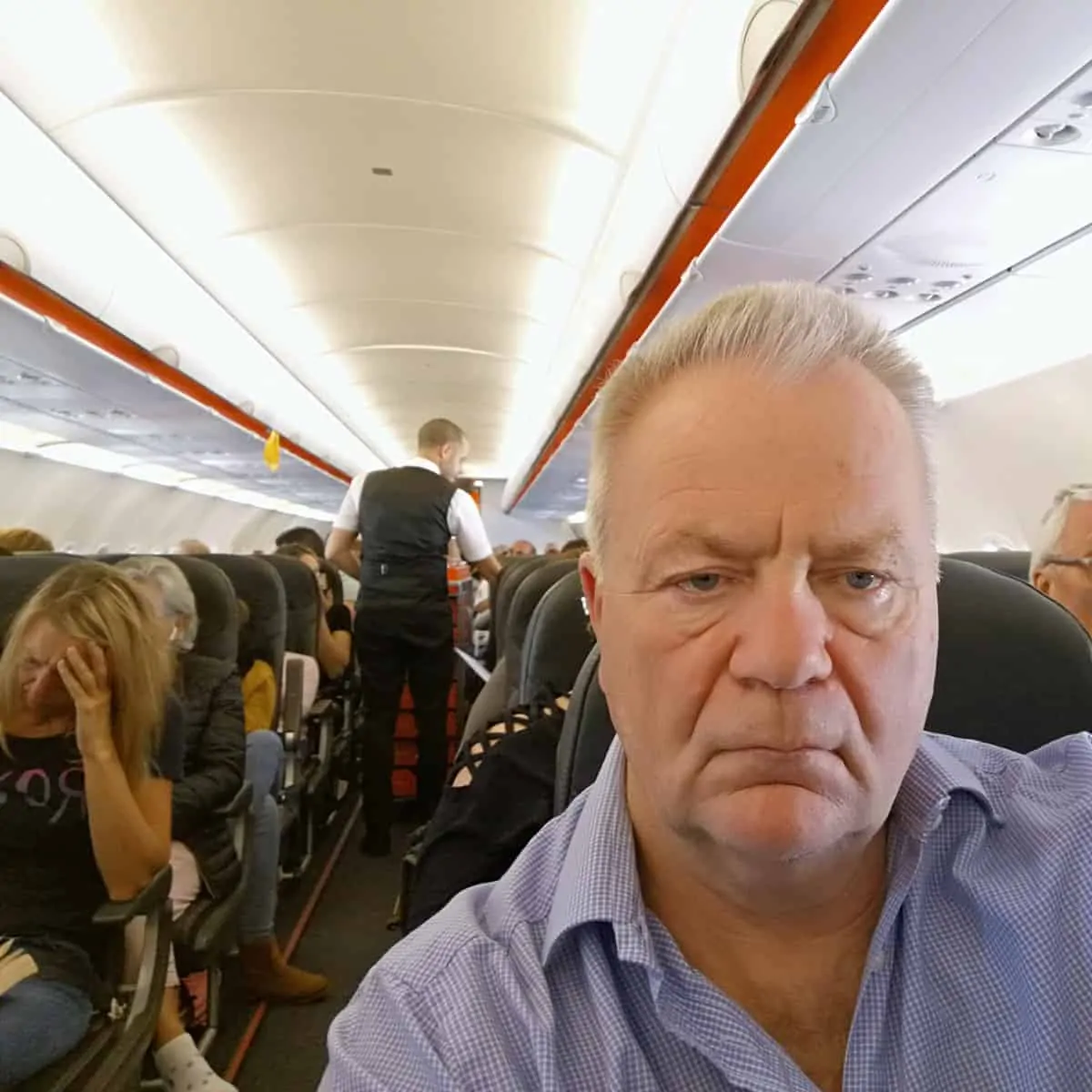 I have been traveling around the world by air since the early 70s and living overseas too. I worked for British Airways for a number of years and I am also a private pilot. About Me