When you go traveling, it can be really difficult to know what to take with you. Different areas of the world require different essential items, and traveling to Tulum is just the same. which is probably why you have found yourself reading this article because you wanted to know what to pack for Tulum.
Tulum is a beautiful location in Mexico, but it can be difficult to know what to pack for this area due to how unique Tulum is.
This area is part beach, part jungle, so it can be very tricky to know exactly what to take on your vacation with you.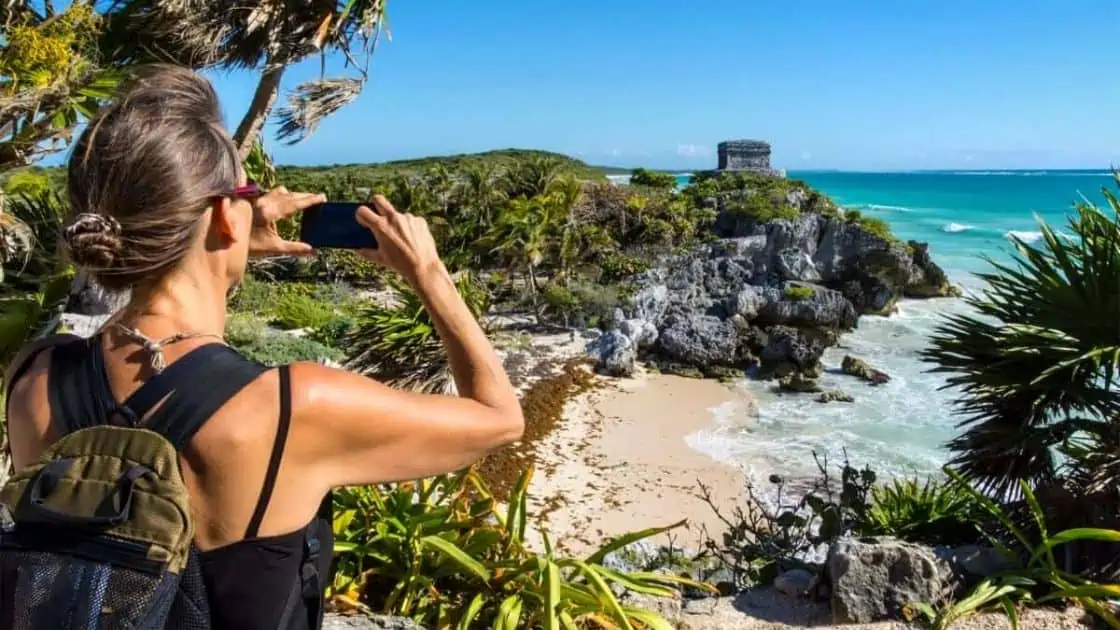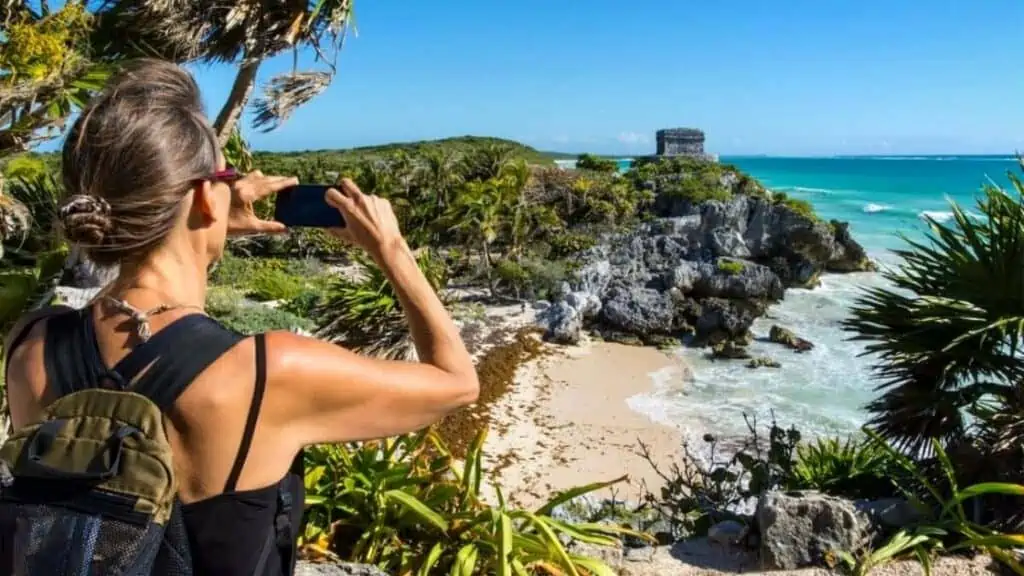 That's where I come in. In this guide, I have taken a look at what to pack for Tulum with this ultimate packing guide.
So, you don't need to worry about what to bring because all the main things that you need are listed in this guide.
Without further ado, let's dive right in and take a look at what to pack for Tulum!
Where Is Tulum?
Before we take a look at the important things that you need to pack to take to Tulum, let's quickly take a look at where Tulum is.
As I said earlier, Tulum is located in Mexico. Tulum is the site of a pre-Columbian Mayan walled city, which is now the site of ruins.
These ruins are a major tourist attraction, with many people choosing to visit Tulum to explore the ruins and admire the natural beauty that Tulum boasts.
As well as being the home to magnificent ruins, Tulum also boasts some incredibly beautiful beaches which people travel from afar to visit.
The area is also part jungle, so there are a variety of different terrains that you will encounter during your vacation. This is why it is very important to take the correct things with you on your trip.
So let's take a look at what you need to take to Tulum with you.
The Ultimate Packing Guide For Tulum
Tulum is an area that is very diverse. It has beaches and jungles and historic ruins, so you need to pack for a variety of different circumstances.
With that in mind, let's take a look at these 11 essential items that you should take with you to Tulum.
1. Your Passport (and Copies)
Well, the first thing that you need to take with you is your passport. You won't get anywhere without your passport, so this might seem like a pretty obvious one.
But it is definitely worth mentioning it.
In addition to your valid passport, you should also take copies of your passport to Tulum with you.
This is important as Tulum is quite a party town, so it is crucial to have a fail-safe in case your passport goes missing during the trip.
Take a photo of page 2 of your passport, email it to yourself and save it to your phone.
Then have a few copies of the image printed, leave one at home with your loved ones, and take the other with you.
It is also worth noting that you will need 6 months' validity on your passport in order to travel to Mexico.
2. Travel Insurance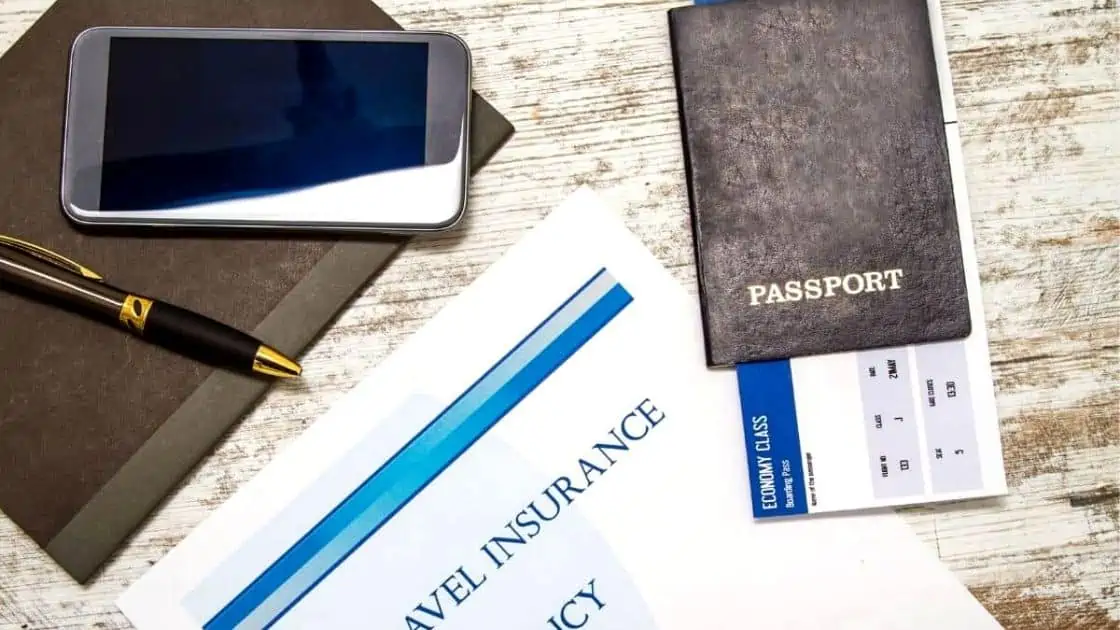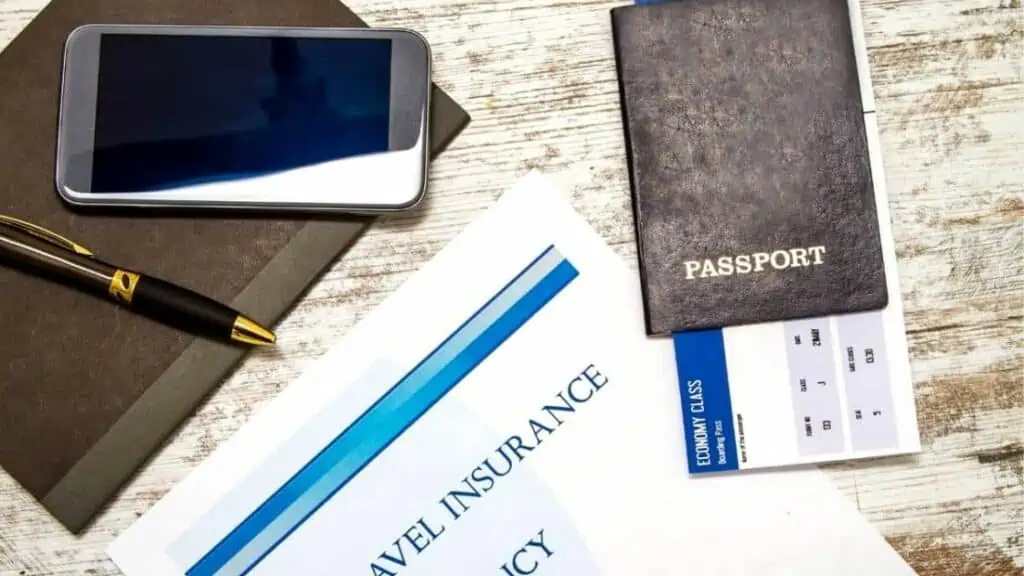 Travel insurance is always a good idea when you are traveling. Nobody expects anything to go wrong until it goes wrong, which is why you should always take out travel insurance.
Travel insurance ordinarily isn't too expensive, and it is always a good idea to purchase it before you travel. Especially if you are traveling alone.
3. Your Driver's License
If you are planning on traveling to Tulum and driving while you are there, then it goes without saying that you should take your driver's license with you.
You will need it to hire a vehicle while you are in Tulum, and you will need your driver's license to legally drive while you are in Mexico.
Even if you aren't planning on driving while you are in Tulum, I would still recommend taking your driver's license.
You will need to use a photographic ID for all sorts of things while you are in Mexico, and using your passport isn't ideal.
Your passport is incredibly important when you are abroad, so it is best to leave it safe at your hotel.
Taking your driver's license will ensure that you do not need to take your passport out with you while you are in Tulum. That is why I would always recommend traveling with your license.
4. A Prepaid SIM Card
We live in a world where people cannot be without their phones. So, it is highly unlikely that you will happily fall off the face of the world while you are in Tulum.
With that in mind, I would recommend purchasing a pre-paid SIM to use while you are in Tulum.
In some countries, you will be able to use your own data while you are visiting, however, Tulum isn't well-known for its good connection quality.
So, for the best chance to keep in touch with your friends and family during your trip, purchase a prepaid SIM card.
Personally, I would recommend opting for a Telcel prepaid SIM card designed for use in Mexico.
This network provider is one of the major network providers in Mexico, so it is your best chance for getting a good signal while you are in Tulum.
5. Multi-Plug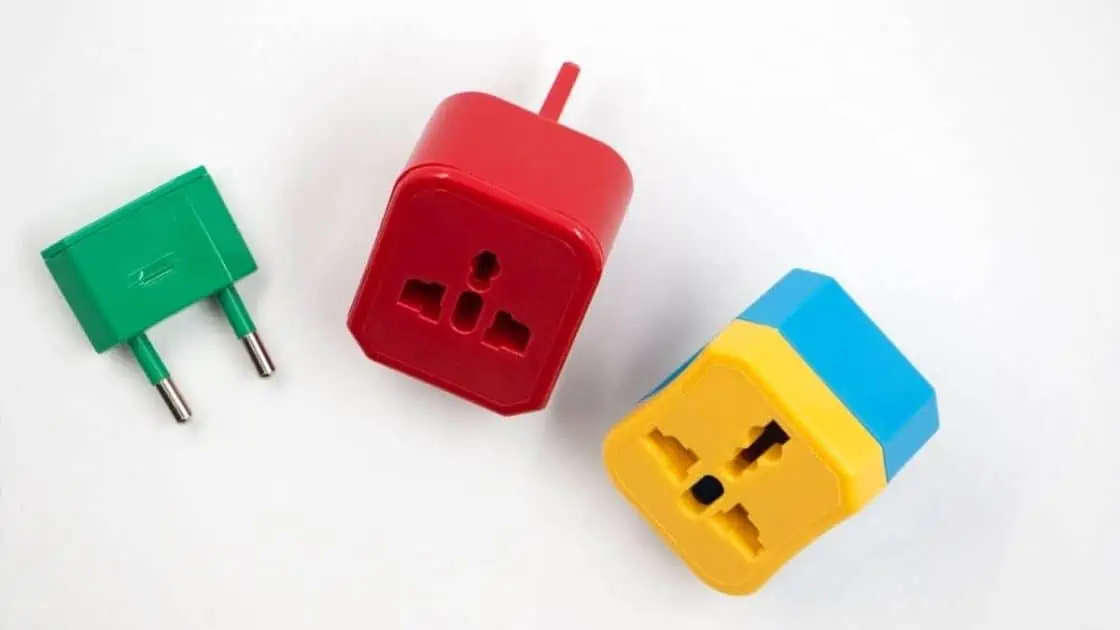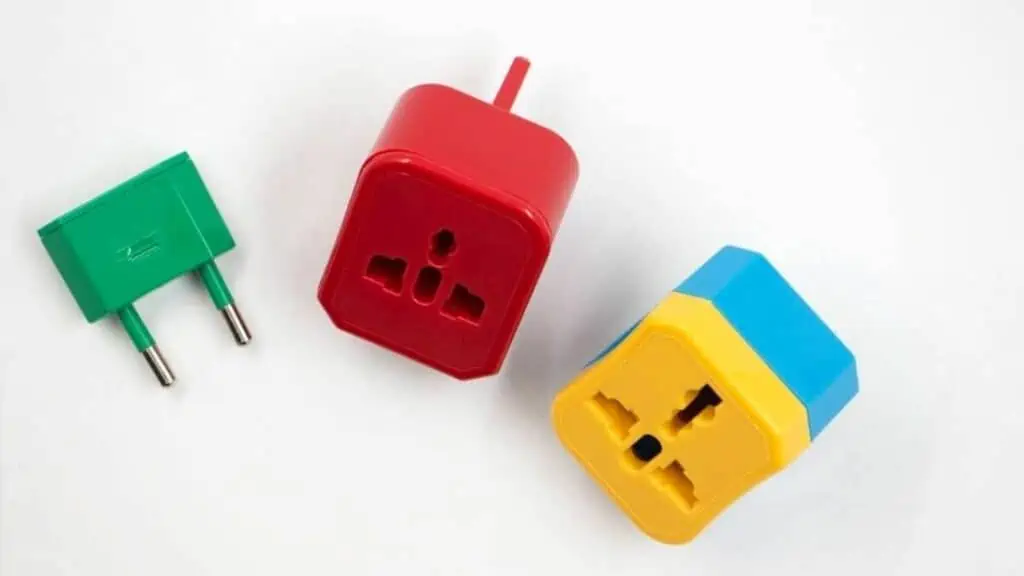 It goes without saying that you will need an adapter while you are traveling abroad.
A multi-plug makes life a lot easier while you are traveling abroad because you can charge multiple things at once.
This is something that I really wouldn't go without, no matter where I am traveling.
The most popular is the Ceptics World Travel Power Adapter – 3 USB Ports Wall Charger Type I C G A Outlets 110V 220V A/C – 5V D/C – EU Euro US UK. This will allow you to plug your devices into sockets overseas. It also has 3 USB sockets to charge phones, laptops, tablets etc without taking a different one for each.
6. Medications
Again, another one that goes without saying. However, if you take any regular medications, it is incredibly important that you take them with you on your travels.
There is no guarantee that you will be able to get your prescription while you are in Tulum, so prepare in advance.
It is also worth taking some basic non-prescription medication with you.
Some basic painkillers, antidiarrheal, and stomach medications could really come in handy if you become unwell during your trip.
7. SunScreen
Mexico is a hot country and it has a lot of sunshine, so you definitely need to take plenty of sunscreen to Tulum with you.
No matter whether you are exploring the ruins, swimming in the ocean, or sunbathing on the beach, you should keep your skin protected. The best way to do this is to use sunscreen.
8. Bug Spray
You will encounter bugs during your trip to Tulum, this is simply unavoidable.
Tulum tends to be home to a huge amount of mosquitoes, so it is very important to take bug spray on your trip with you.
As well as bug spray, I would recommend looking into bracelets to keep the mosquitoes away.
Bites are not pleasant, so I would recommend taking as many steps as possible to protect yourself from bites.
9. Reusable Water Bottle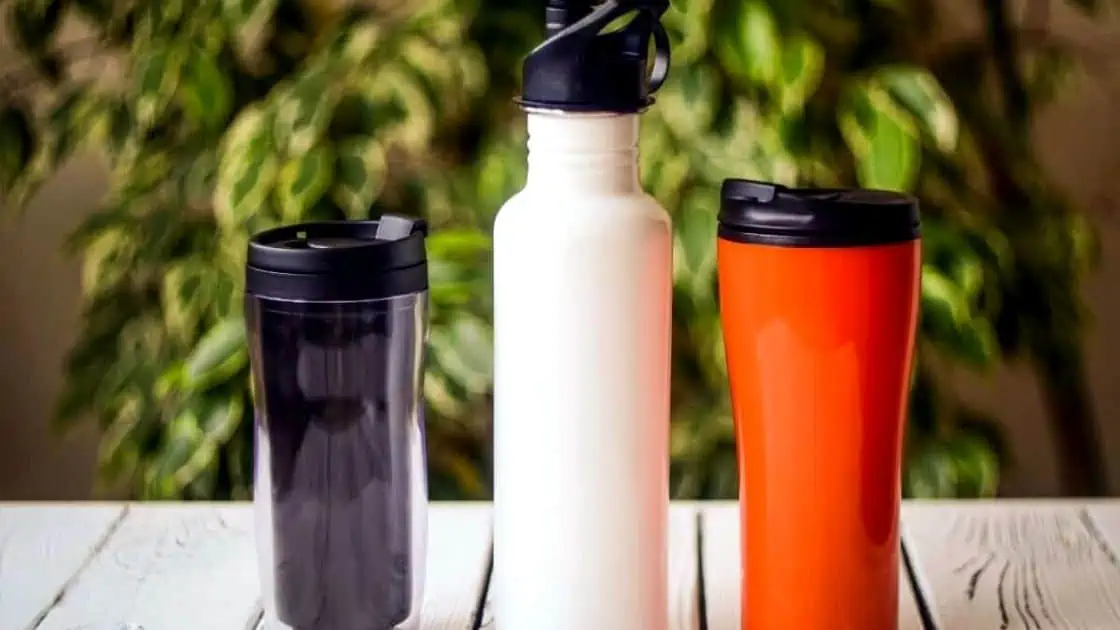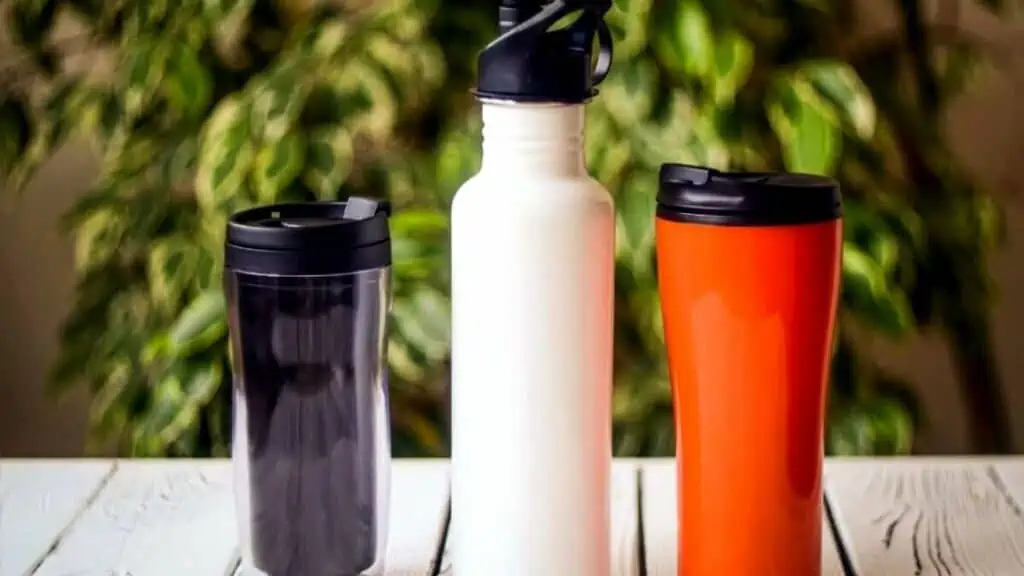 Water in Mexico isn't safe to drink from the faucet, so you will need to purchase water every time that you wish to drink it.
Instead of buying multiple small bottles of water during your trip, and racking up a lot of single-use plastic, purchase a reusable water bottle instead. Just remember, if you take it in your carry on bag it must not have any water in it otherwise it may be confiscated by security agents.
That way, you can purchase a large bottle of water and fill up your reusable water bottle every time that you want to use it during your vacation.
You can purchase this Triple-Insulated Stainless Steel Water Bottle which is one of the most popular on Amazon.
10. Waterproof Fanny Pack
Finally, I would recommend taking a waterproof fanny pack with you. This allows you to keep your important belongings on your person at all times, safe from water and from thieves.
You can pop your cell phone in your fanny pack and keep it safe no matter whether you are visiting the beach or a busy area. So, it is something that I would definitely take with me to Tulum.
11. The Best Clothes For Tulum
With all these essential items safely packed in your case, all that is left is clothes and toiletries.
Due to the temperature and climate of Tulum, the main things that you need to pack for a trip to Tulum are clothes that you would ordinarily wear in warm weather.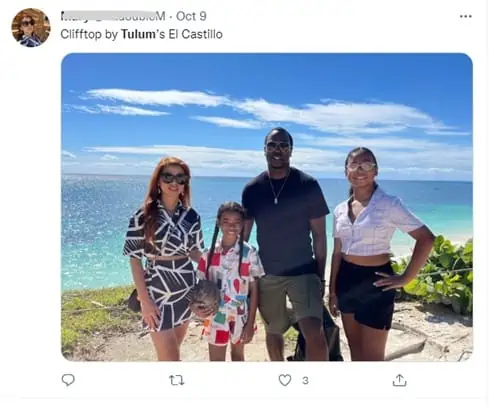 I would recommend packing a range of shirts, shorts, sundresses, and skirts.
Throw in a couple of cardigans, just in case there is a colder day while you're there, and don't forget about plenty of underwear!
Pack a couple of different pairs of shoes so that you have room for choice if your feet grow uncomfortable, as well as a few pairs of comfy bottoms.
Ultimate Packing List (Printable)
Hopefully, you will find this packing list useful. You can download and print it here – Ultimate Packing List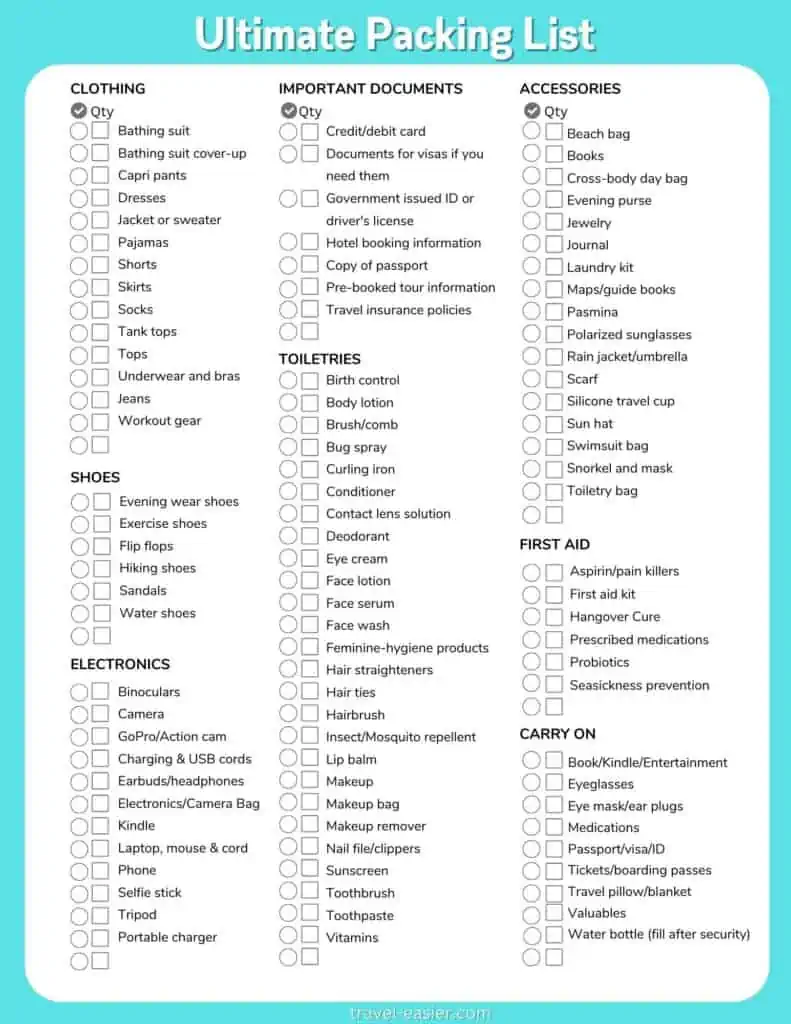 What to see in Tulum
Summary
In this guide, I have told you everything that you need to know about packing for a trip to Tulum.
There are all sorts of things that you should take with you for this vacation, so check out the guide above for more.
Thanks for reading!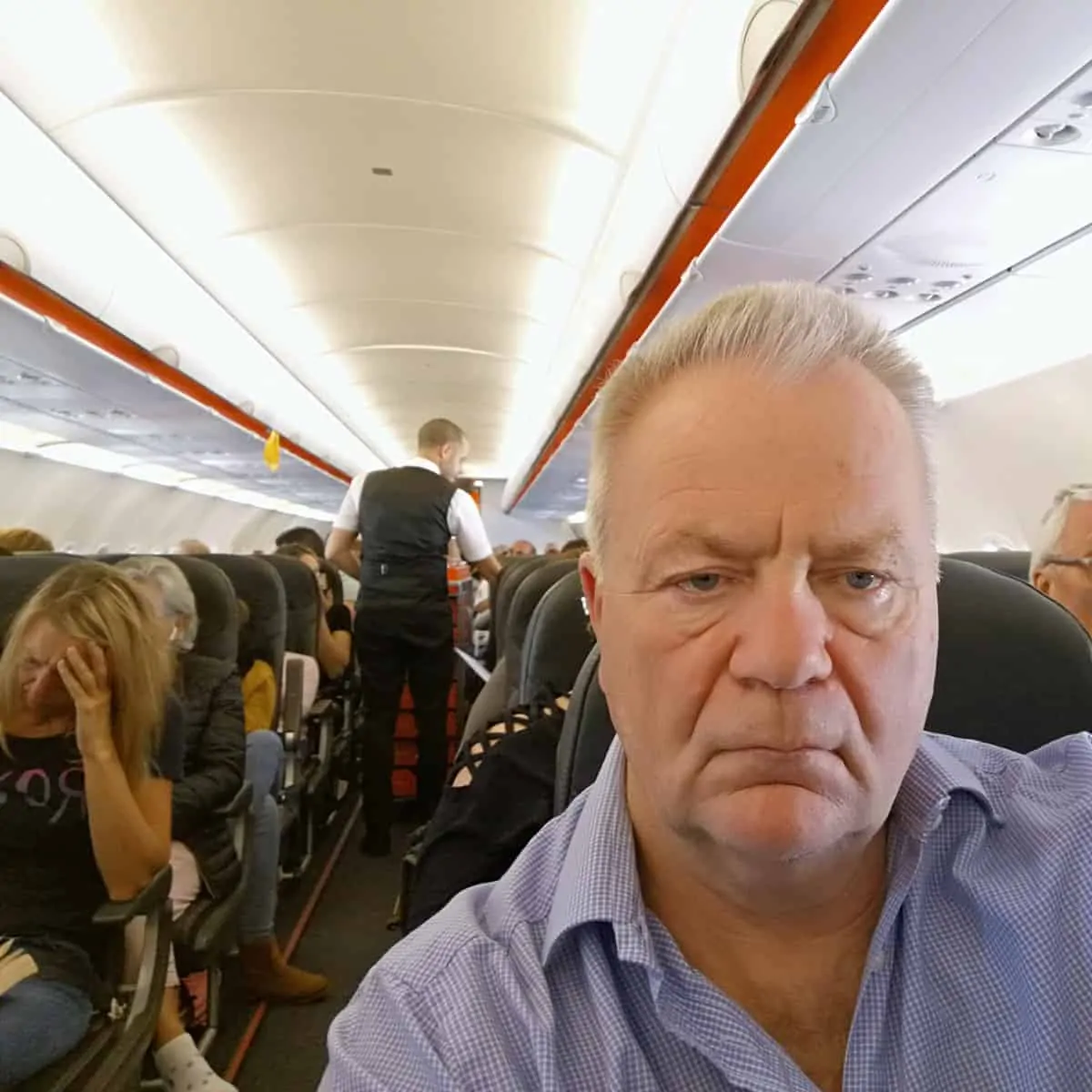 I have been traveling around the world by air since the early 70s and living overseas too. I worked for British Airways for a number of years and I am also a private pilot. About Me