If you are flying with a child and need to have a car seat for them to use in your rental car when you arrive then you will either need to take one with you or rent one from the rental company. You never know how good the rental company's car seat might be (or how clean) so to be safe it is worth taking your own car seat with you.
It is important that you know how to pack a car seat for flight as you will want to ensure that the child car seat arrives without getting damaged. Its journey through the checked baggage system, in the aircraft's hold and to the baggage reclaim area at your destination will not be a gentle one. Just putting it through unprotected really isn't a good idea.
Sadly, baggage handlers often don't treat the stuff they handle very gently. I have seen many car seats on baggage carousels that were unprotected which looked very battered about, and some that were obviously broken.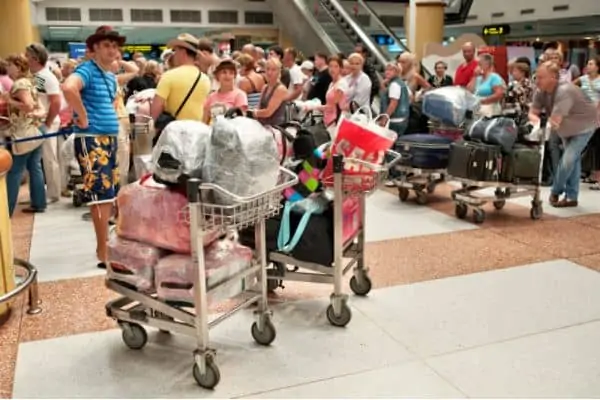 Do airlines wrap car seats?
Absolutely not. It is your responsibility to ensure that your child's car seat is protected properly when flying. The airlines will accept no responsibility if it is damaged, particularly if it isn't in a car seat bag or protected in some other way.
Finding the best method of how to pack a car seat for checked baggage to prevent it getting damaged or dirty is important.
There are numerous ways to protect the child safety seat so you will find below some of the most popular.
How to wrap car seat for plane?
You basically have two options to protect your child's car seat from getting damaged when flying:
You can wrap the car seat in strong plastic or cardboard and seal it with tape. This isn't particularly convenient and could be a pain if security ask you to open it to show you what is in there.
You can buy a purpose built child car seat bag for flying which will provide the most protection. It will often make it easier to carry too as the travel bag is likely to have straps to carry it on your shoulder or in your hand. One other potential benefit is that you may be able to use some of the space inside to carry other baby/child related items such as diapers.
The most popular car seat travel bags:
These are bags that are specifically designed for when you need to check a car seat.
J.L. Childress Ultimate Backpack Padded Car Seat Travel Bag
This is one of the most popular car seat travel bags available online.
It has thick padding to give maximum protection to car seats while going through the baggage system.
The car seat bag has shoulder straps to allow it to be carried as a backpack.
It fits all popular child car seats, including the very large ones.
Check the price of the Ultimate Backpack Padded Car Seat Travel Bag
ZOHZO Car Seat Bag
This car seat travel bag fits most major brands of car seats and is designed for when you need to check a car seat.
It is heavy-duty with dense padding and also waterproof to provide maximum protection for the infant car seat.
It has shoulder, hand and waist straps to make carrying it easier in any situation.
Check out the price and to see if it is compatible with your child seat
Do car seats have to go in the hold?
If you have paid for a separate seat for your baby/child then the car seat can be taken on-board and fitted to the aircraft seat. This would generally be a safer option for your child than just sitting in the seat with the normal lap strap and might allow them to sleep better on a long-haul flight.
NOTE: To do this the car seat must be an FAA approved car seat (or CAA approved in the UK). You can read about it on the FAA website.
These are the FAA approved car seats you can buy on Amazon.
If your child is under two and will be sitting on your lap then you do not have the option of taking the car seat on board with you so you will have no option except checking a car seat.
If the child is over two then you will have to pay for a separate seat for them, as they can no longer fly on your lap – at least not during take-off and landing. So in this case you will have the option of taking it on board to use (assuming it is FAA approved).
Flight attendants will help you fit the car seat if you struggle.
Can you gate check a car seat?
If you are not taking checked bags with you then you can normally take the child seat with you through airport security and carry it to the gate.
How to gate check car seat?
When you get to the gate it can be gate checked (actually it will be beyond the gate normally just before you enter the aircraft.
You should give the car seat to the gate agent who will stow it in the hold (together with a stroller if you have one of those). When you get to the other end it should be there waiting for you when you get off the aircraft.
Protecting the car seat
To protect the car seat when gate checking you can buy "gate check car seat bags" which are not as large or padded as the ones above.
They will mainly help to keep the car seat clean. Since the seat will only be put directly into the hold at the gate and taken out at the other end to be given to you it is not necessary.
It is generally the journey through the airport's baggage handling system that causes damage to a car seat.
The KangoKids Car Seat Travel Bag is one of the most popular gate check bags.
What does it cost to put a child seat in the hold?
Fortunately almost all airlines will allow you to check a car seat and for it to be carried free of charge. You might be wise to check with your airline before you go through.
So if you can take your car seat free of charge then there is little reason not to take it. That is apart from the inconvenience of having to carry the car seat of course.
What if the car seat is lost or damaged?
If you get to your destination to discover that either the car seat arrives on the baggage carousel damaged, or perhaps doesn't arrive at all, then you will obviously be upset.
What you should do is find the appropriate airline counter in the baggage hold and inform the staff what has happened. They can make attempts to find the car seat if it hasn't arrived. If it is damaged or they cannot locate it then they should complete a lost or damaged baggage claim.
You should be supplied with a tracking reference for the claim. If it was lost but is located then the airline should arrange for its delivery to your home or wherever you are staying if on vacation.
You will be offered compensation by the airline if they cannot locate it or it was damaged, although perhaps not straight away. You may be able to claim on your travel insurance if you have it or even your homeowner's insurance.
Either way, you will obviously need to purchase a replacement child restraint system as soon as possible so your child can travel in a car safely.
Read our article on 20 things you need to know about flying with a baby or toddler and does a 3 year old need a plane ticket?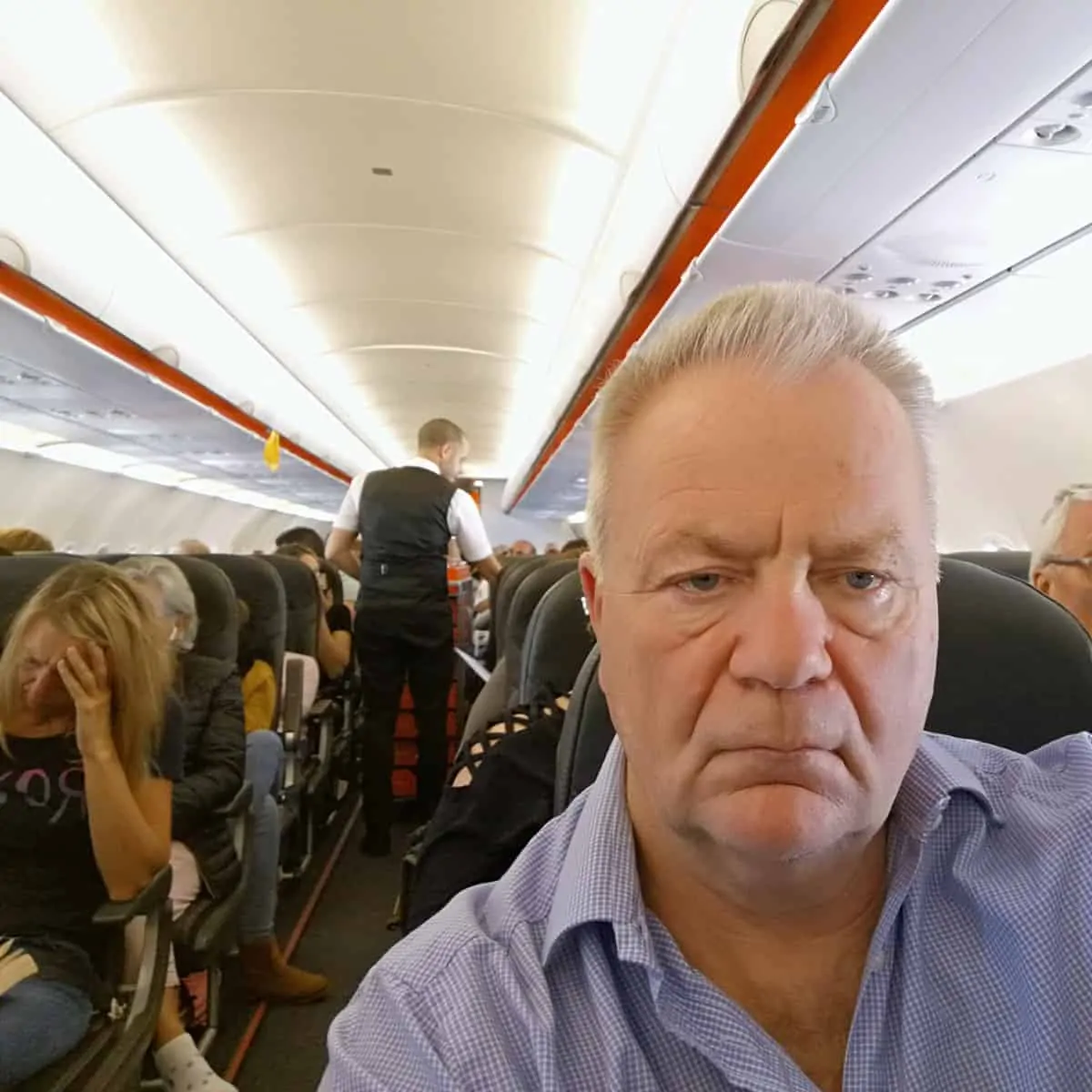 I have been traveling around the world by air since the early 70s and living overseas too. I worked for British Airways for a number of years and I am also a private pilot. About Me