Florida is well known for its warm weather for most of the year. However, there can be instances where on some evenings and at certain times of the year when it can get cooler.
Thunderstorms can occur as, sadly, so can hurricanes, so it is best to pack for any of these changes as they may occur while on your vacation there.
That is why even though you can wear your light and colorful clothing for this warmer weather, it can be a good idea to pack some alternatives.
Especially if you're on an extended vacation in the state, but don't want to overlook essential items and accessories.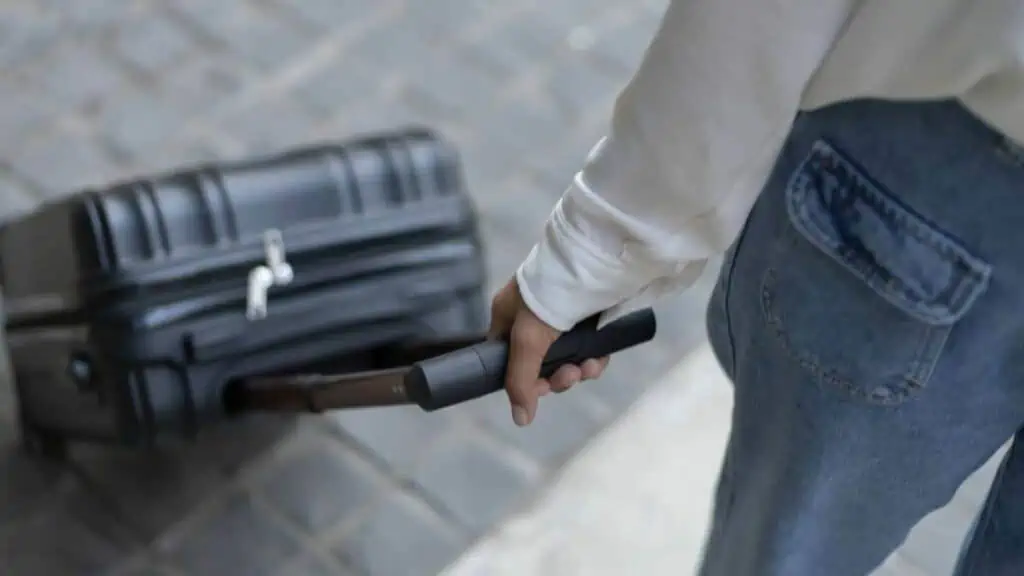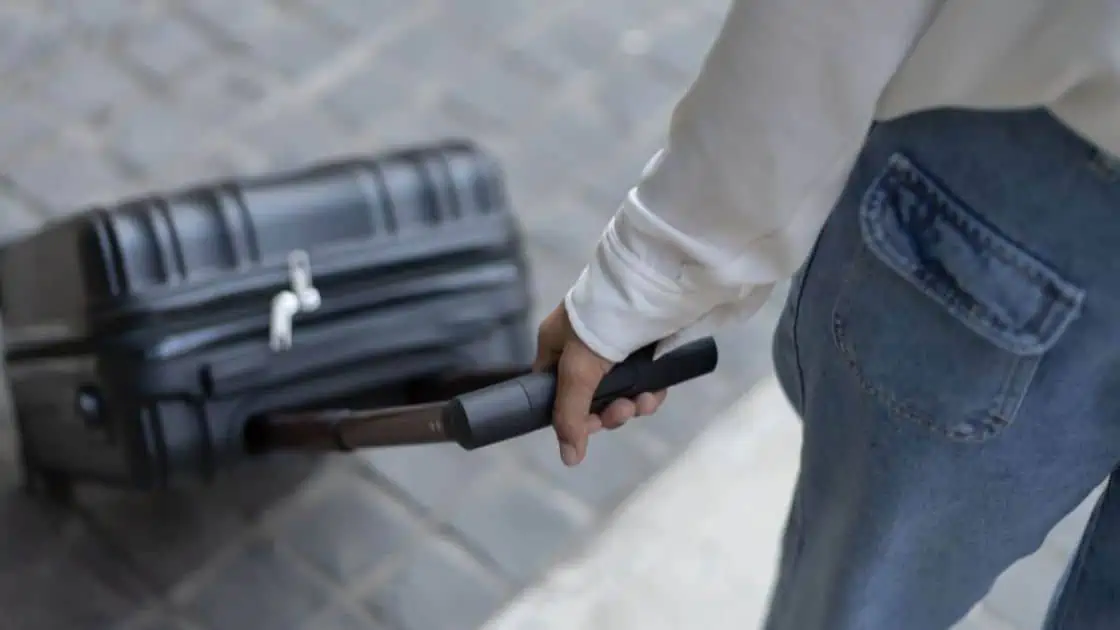 Below is an overview of what to pack for Florida and how these can significantly improve your vacation experience and create memories you're likely never to forget.
Clothing
An aspect of your arrangements that you can typically throw together with little thought, you should expect the weather to change at certain times of the day and year.
So in the summer, it is a good idea to dress in layers so you can transition into those cooler times of the evening or air-conditioned spaces.
As these changes may come around quickly. Below are some items you can consider packing to make your experience much more comfortable.
Tank tops, short-sleeved shirts, and button-down shirts for evening wear
Sundresses or rompers for adults and children
Light jacket, cardigans, and raincoats
Lightweight and long-sleeved jackets and shirts
Maxi-dress or mid-length dress for evening wear
Shorts, light pants, leggings, and jeans
A few sets of underwear, bras, and socks
Bathing suits
Poncho or sarong cover-up
Sandals, Crocs, or flip-flops
Spare set of clothing if visiting a theme park, for instance.
2 sets of lightweight pajamas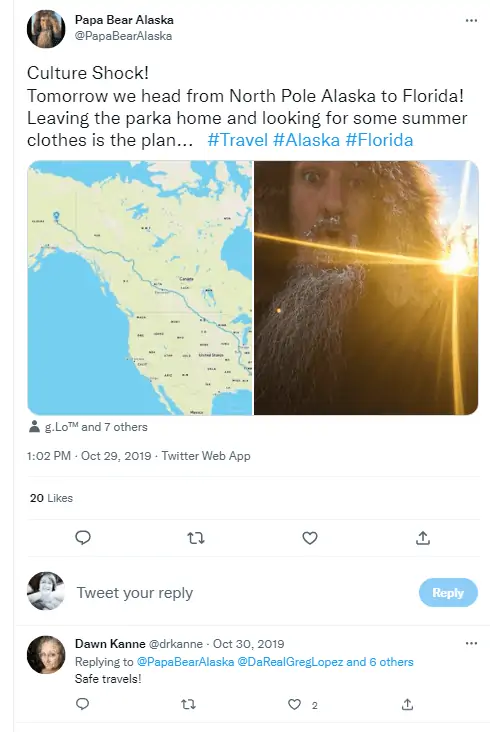 Essentials
With the clothing down, some items can make your trip flow easier, and there is at least one item that you may overlook that you may need as your trip progresses, so packing these first can save you from having to go to the store to find them later.
Below are essential items that you may want to reserve some space for in your luggage, and you may wish to adjust the quantity depending on how many people are joining you on your trip.
Towels
Sunscreen or other forms of protection
Umbrella
Cellphone, laptop, and tablet chargers
Headphones or wireless speakers
Books and entertainment such as tablets, cameras, Ereaders, DVD players, and pocket WiFi, if needed.
Refillable water bottles, day and beach bags, neck pillows, and some non-perishable snacks.
Caps, hats, and sunglasses
Beach towels or throws for sun loungers
Water and sand-proof phone holders and cases
Accessories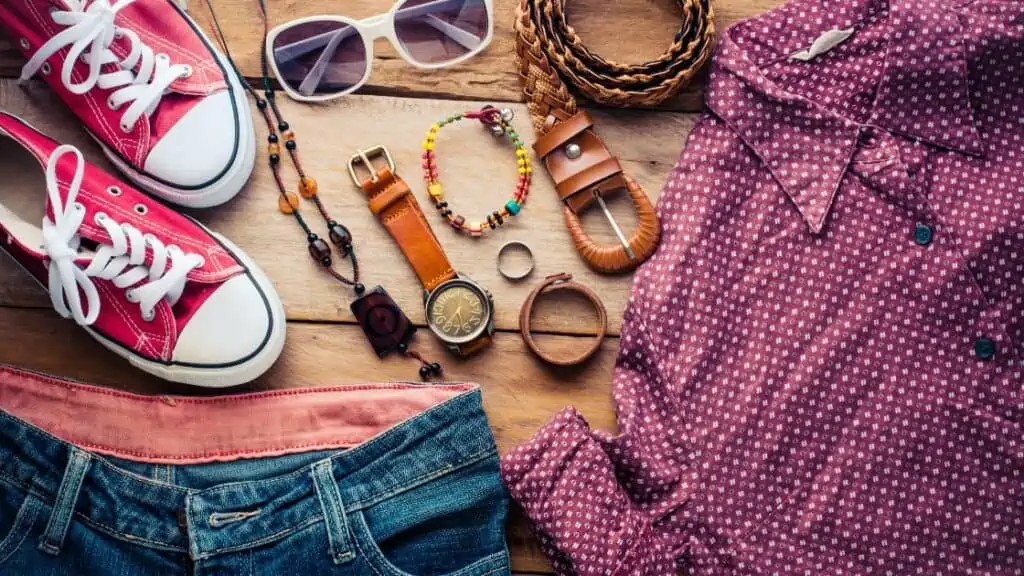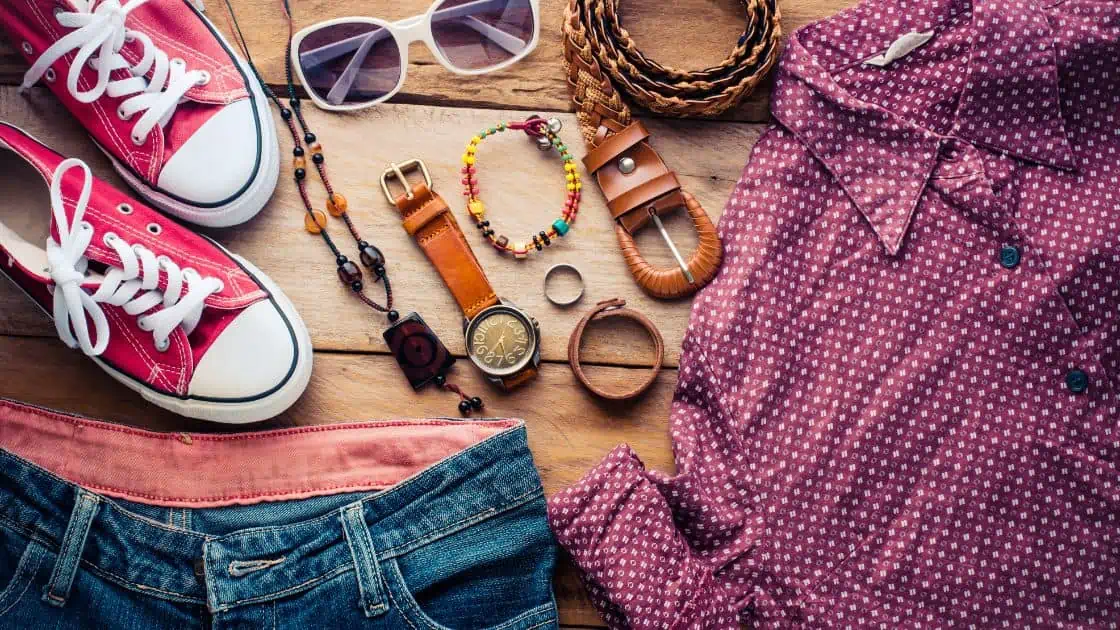 These can be items that you may not need as a necessity but I feel that they might add some flair to your look.
For example, jewelry, and so to save space, you might want to limit yourself to 2 or 3 sets of these to use with your evening wear.
However some of these accessories you may find can make your vacation easier, but if you're going for a minimalist packing system, feel free to skip out or limit what items you think are best for your trip, and some of these you'll find below.
Backpacks
Extra walking or dress shoes
Workout clothes
Ties, belts, watches, earrings, jewelry sets
Portable speakers and fans
Snorkel and facemask
Underwater cameras and other accessories such as tripods
Toiletries
You're nearly done, and if you have some space in your luggage or are using packing cubes.
You can make quick work of any toiletries that you may not find as standard at hotels, as you don't want to be stressed out looking for any toiletries you may need.
Below are items that you should make some considerations for, though you may be able to find these in smaller versions, and they may even come as complementary items wherever you stay.
Any medication packed should be easily accessible in case of emergency
Shampoo, facewash, conditioner, and any hand sanitizer, if required
Toothpaste, brushes, floss, or mouthwash
Deodorant, hairspray, gels, brushes, or combs
Makeup, tweezers, feminine hygiene products, lip balm, and perfumes
Shaving cream, razor, and cologne, if needed.
How To Pack Smarter For Florida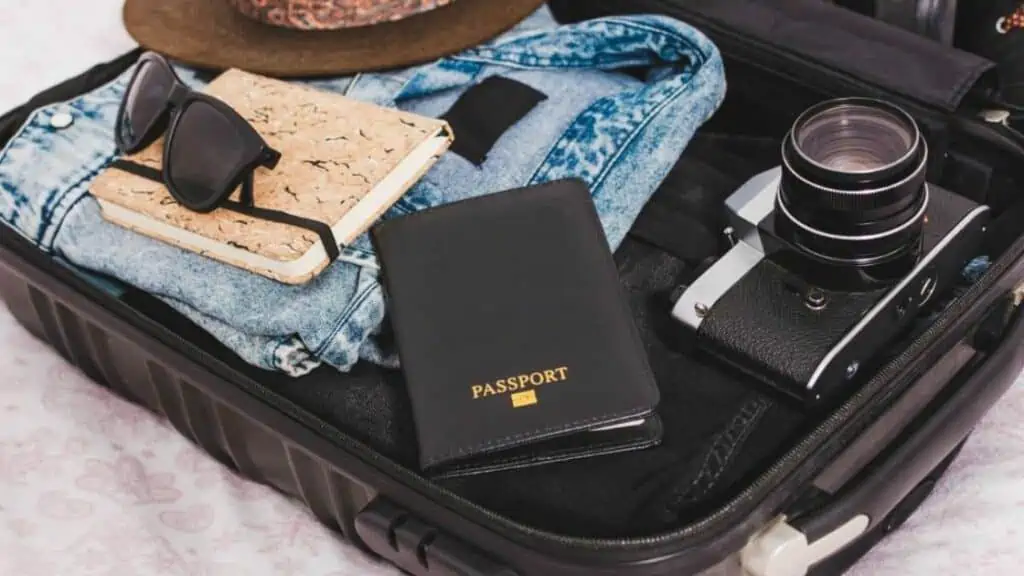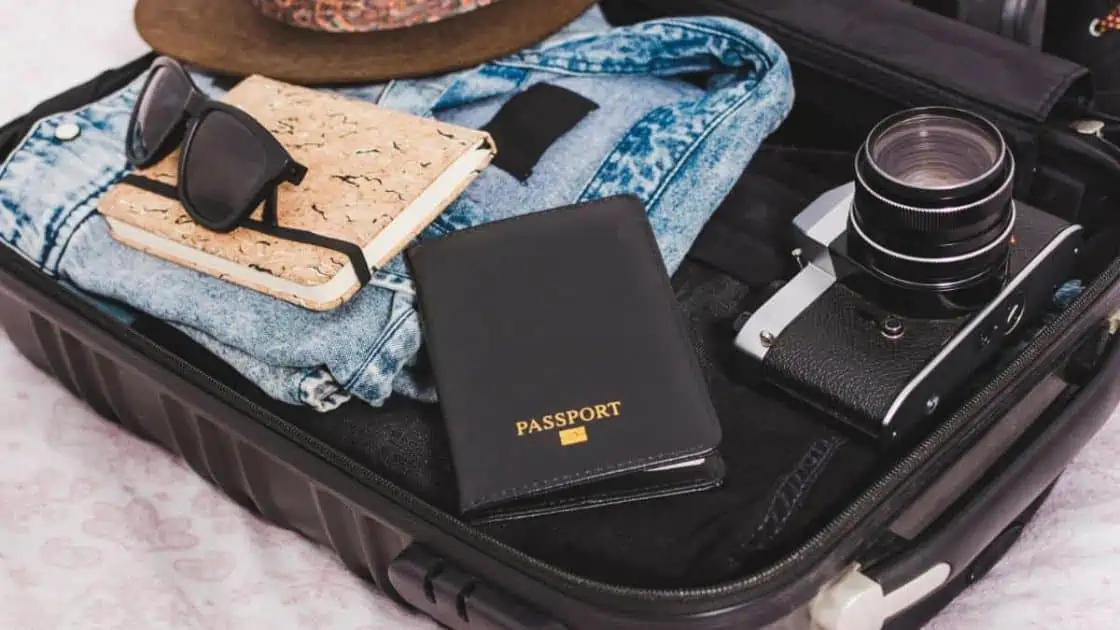 So you've finished packing, and you're wondering how you are going to fit your luggage into your car, or if you're flying, you might be worried about any weight restrictions that come with any airline, so there has to be a way to simplify things, surely.
Below are some tips so you can see how to make your packing easier and, by extension, easier to navigate better without the hassle of items that you may not even need,
Purchase Items When You Get To Florida
Whatever part of Florida you visit, you can find Walmart supercentres, Target, Walgreens, Dillard's footwear outlets, and various clothing and grocery stores that might have just what you need if ever you find there is an item that you have forgotten or may have used up.
This can be applicable to pretty much anything you may need to take with you, but in instances where you have a prescription.
You shouldn't rely on a chemist to have something that is similar to your medication and should be on your list of essentials, even if you have to take it with you in your carry-on bag.
As you go through your week, it could be a good idea to make a list of the items that you need to get from a store.
So you don't have to deviate too far from what you have planned, and you only have to reserve a little chunk of time to find these items.
Plan Your Packing Around Your Itinerary
If your main reason to visit Florida is to spend your days on the beach then your packing list for a Florida beach vacation will be different than if you will be visiting the many theme parks in Florida.
If you will be visiting Disney World then you may also find our What to pack for Disneyland post useful. Ok, it is in a different state but what you will need is the same.
Use A Different Sized Suitcase Or Bag
If you use a larger suitcase, there's a good chance that you are going to try to fill it, often with items that you may not need, or you might want to buy souvenirs and bring them back with you, and if so, squeezing them into your luggage can be a hassle.
If you're going for a few days, perhaps opt for a duffel bag, or a small suitcase if you'll be staying under two weeks.
If you limit the size of your luggage, this will force you to be strict with what you pack, and ultimately you'll be able to navigate around during the trip much easier.
If you're really struggling to fit specific items, perhaps ask a friend or family member to share some of their space, and if you're traveling by car, this makes loading it up simple.
If you don't want to inconvenience people, you could cut your packed clothes in half, and the only thing you have to worry about here is having to wear the same outfit more than once.
Use Laundry Services For Longer Trips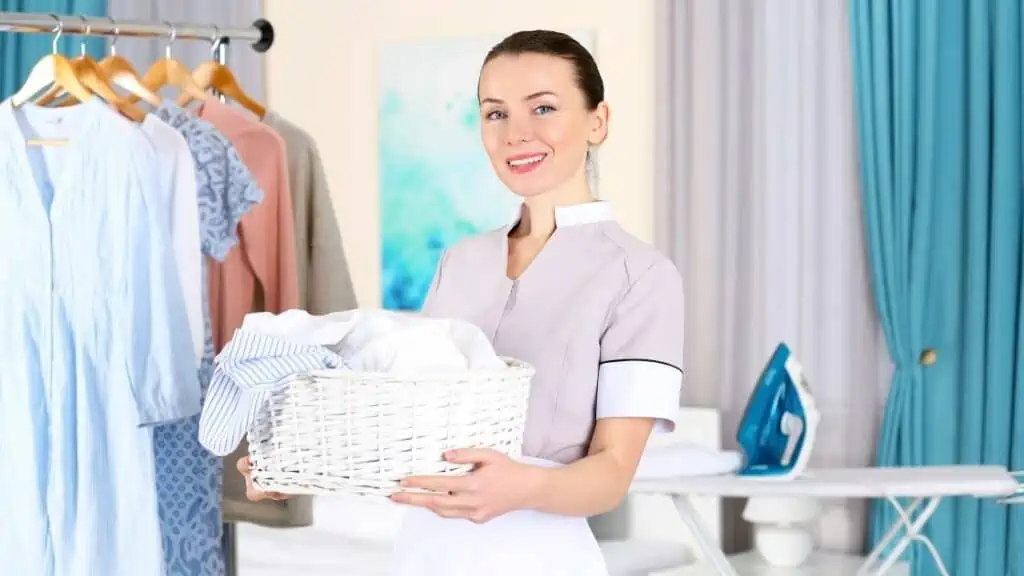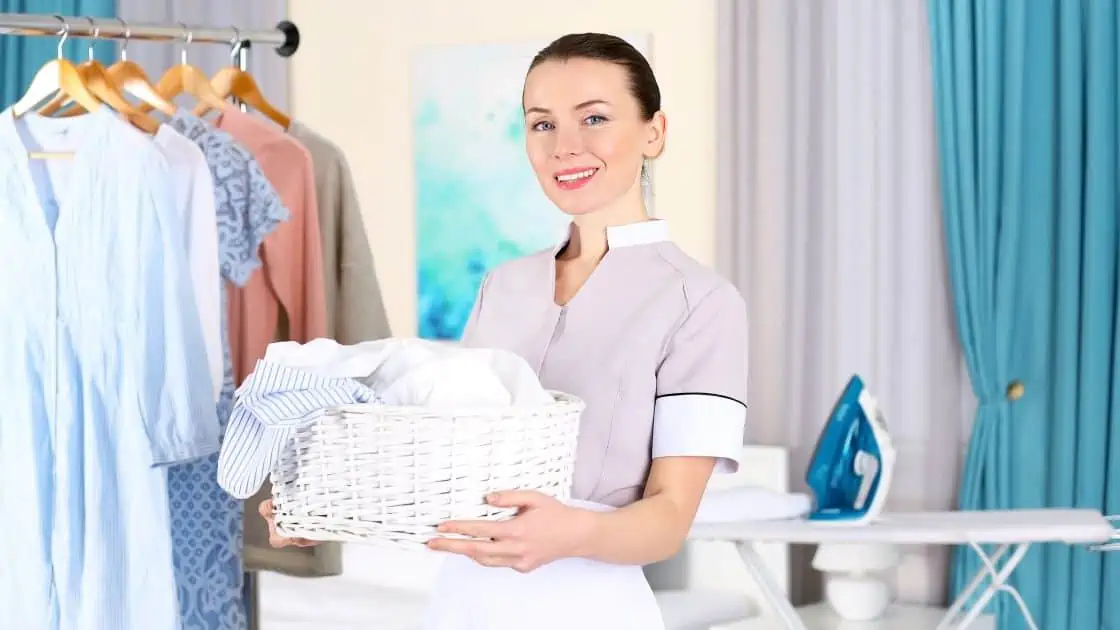 If you've cut your vacation wardrobe in half and are worried about them getting stained or smelly, you could look in advance to your hotel or resort to see if they have a laundry service, so you can go out in one outfit and have the other clean and tidy when you get back.
This may allow you to pair certain clothing items that you're unsure over, as denim, in general, is quite versatile and works with most color shirts, polos, and light tops and jackets, so you can go light in one area and mix and match with the other.
Only Pack What You're Going To Wear
This might go without saying, but there is bound to be a shirt or pair of jeans or shoes that you haven't worn in a while and are saving for your vacation, only to find you don't wear them, which could be space in your luggage for something more essential.
If you really have to, buy clothing that you know you'll want to wear, and make sure at the same time that you give yourself some options.
Printable packing list for Florida vacation
Hopefully, you will find this packing list useful. You can download and print it here – Florida packing list pdf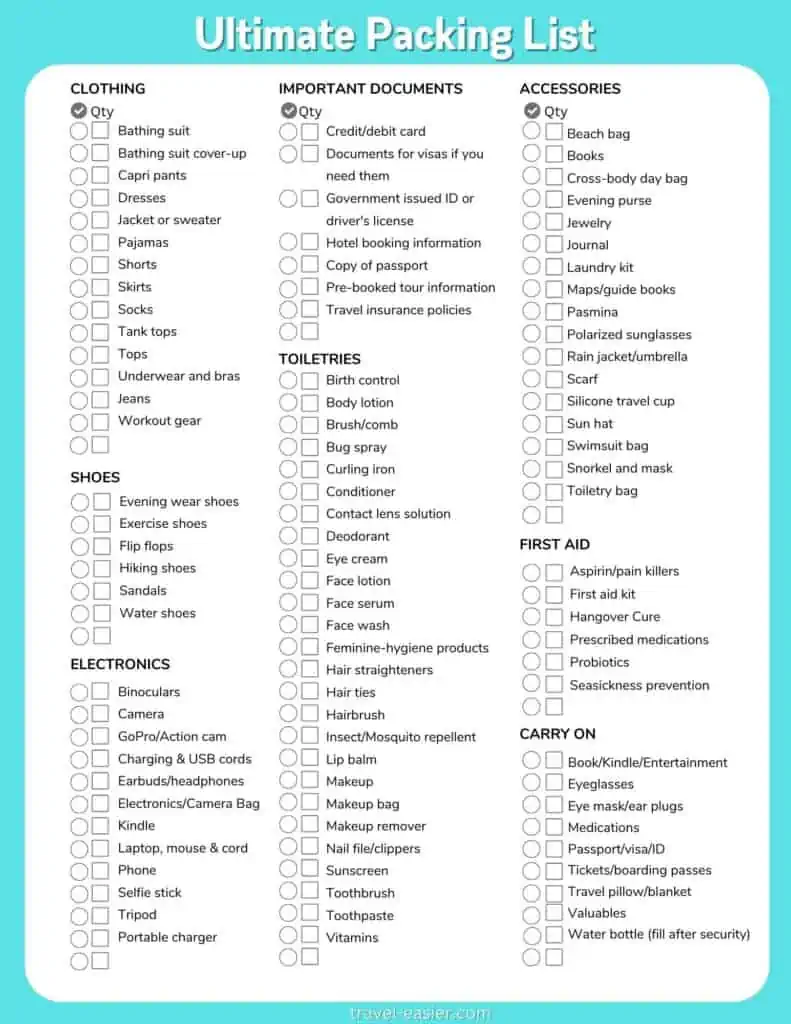 What to see in Florida
Conclusion
Hopefully, you found this packing list for Florida useful.
You can build the rest of your luggage around it, and you'll have a better idea of how much space you have left in your suitcase. Thank you for reading, and hopefully, you have a fun and stress-free trip.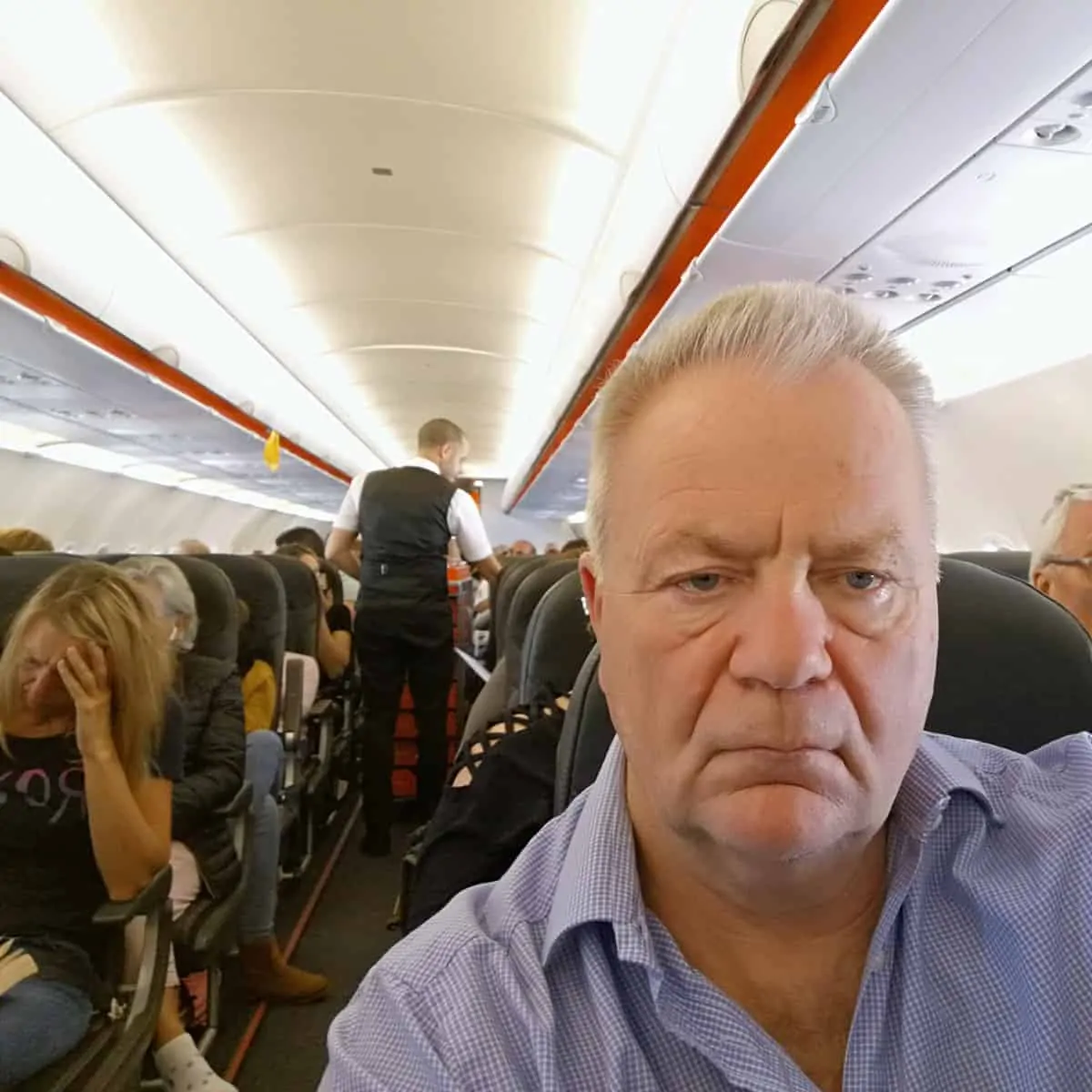 I have been traveling around the world by air since the early 70s and living overseas too. I worked for British Airways for a number of years and I am also a private pilot. About Me