What to pack for Disneyland is one of the most frequently asked questions that gets asked.
Our Disneyland packing list will help you decide what to take for your Disney vacation, including the necessities for Disneyland, how to dress, and what to take inside the park with you on your magical trip!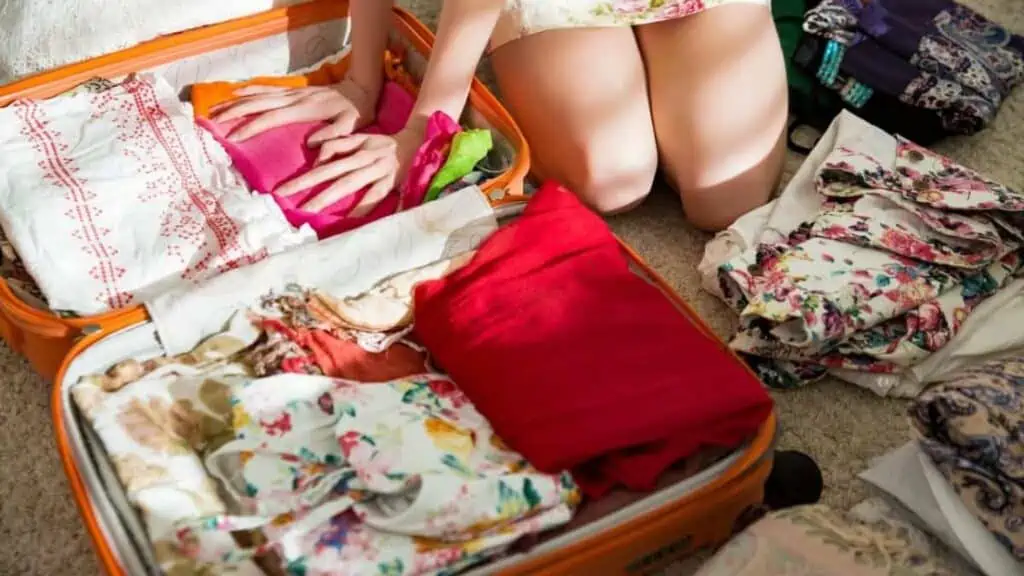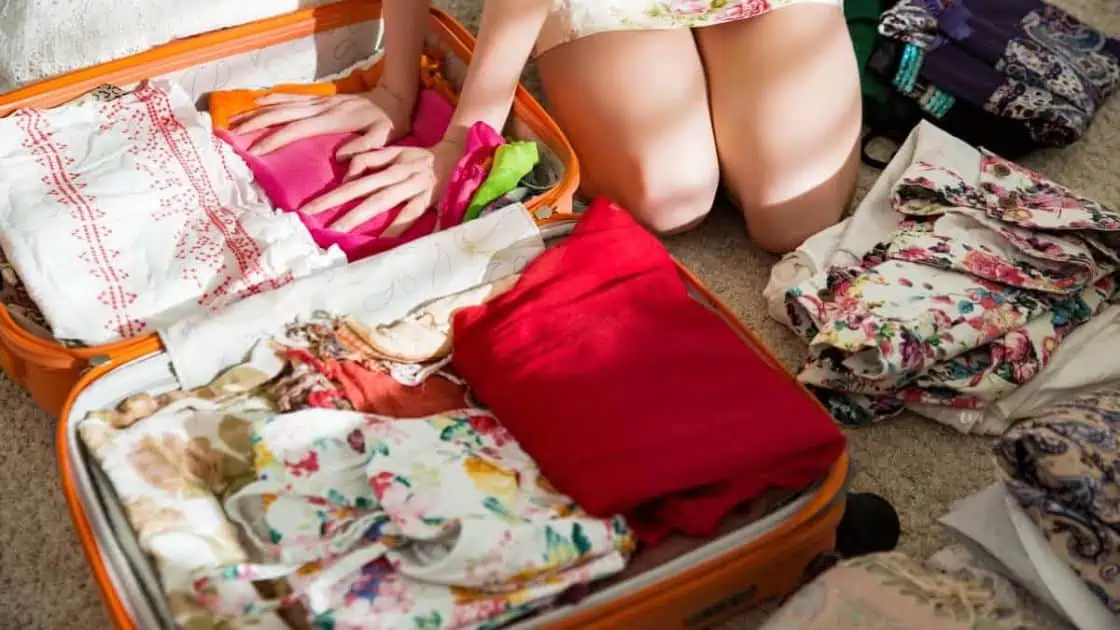 Disneyland Packing Essentials
To really be ready for your vacation, you must first decide what to take in your suitcase for Disneyland. This is the first task on your Disneyland preparation to-do list.
Here is a list of everything you need to pack, including all the essentials.
1. Lanyards
Lanyards are a terrific accessory for the parks since they make it simple to keep and conveniently access your park tickets, FastPass reminders, and gift cards.
Your lanyards can also be decorated with Walt Disney Trading Pins!
2. Autograph Book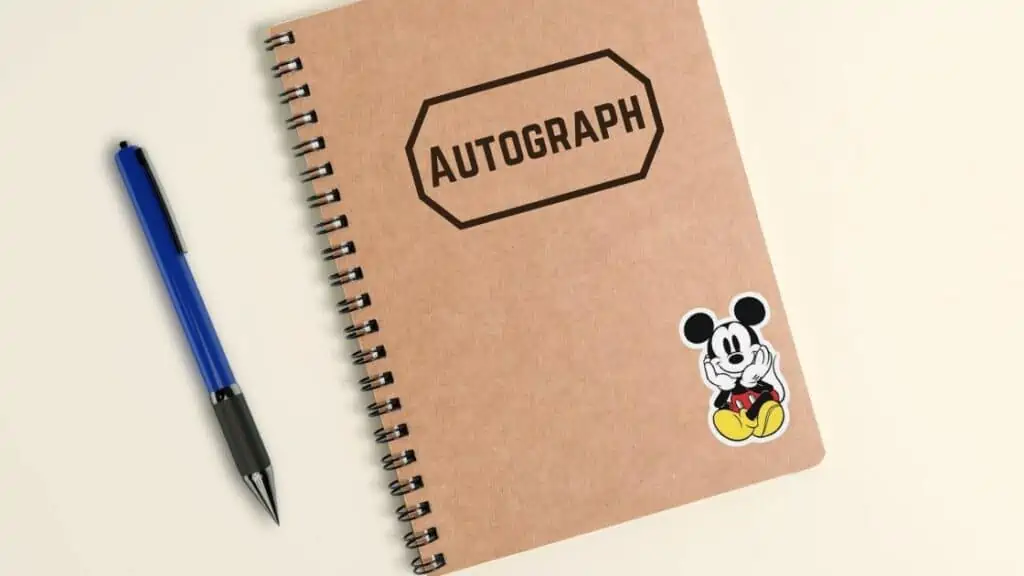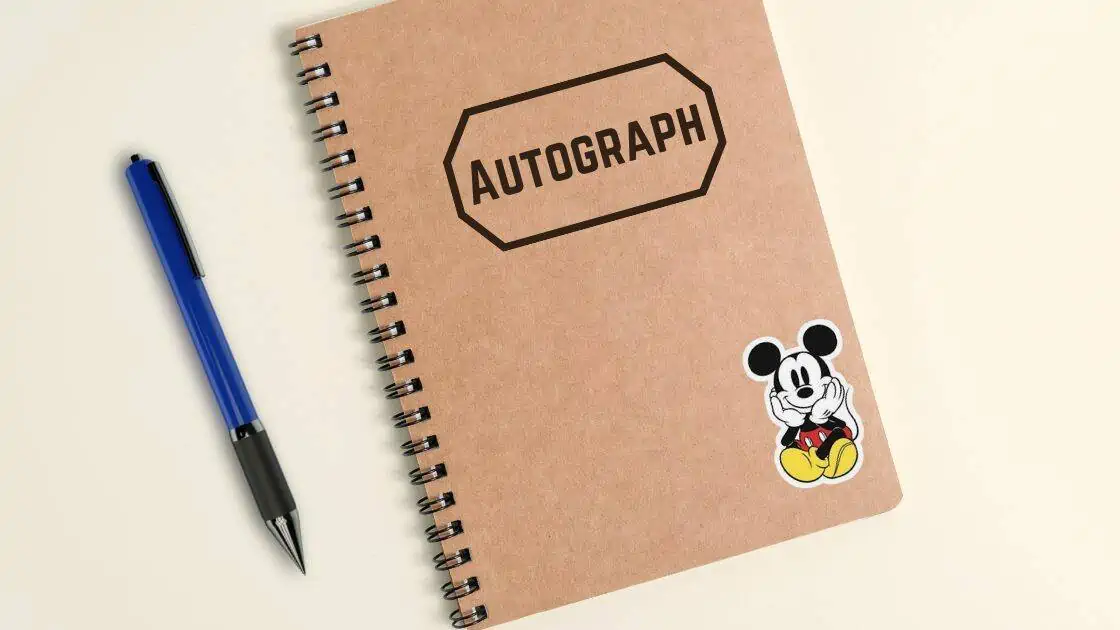 Consider purchasing a book to collect signatures from Disney characters for your kids (or for yourself!). You can count on your kids wanting an autograph as soon as they see the characters.
Additionally, you can buy a cheap pocket notepad with a Disney theme at Disney or pick one up at the Dollar Store before your trip.
3. Battery Pack
You will find plenty of photo opportunities at Disneyland, particularly if you are taking children. The last thing you want is for your camera or phone to run low on battery power.
It's essential to include a phone device battery pack on your list of things to bring to Disneyland because all this phone use might quickly deplete your phone's battery.
In addition to taking pictures, using the Disneyland app for mobile ordering or checking ride schedules, and storing your park tickets, you will use your phone a lot when visiting Disneyland.
4. Camera
Nowadays, the majority of people have excellent cameras on their cell phones, so if you have a cell phone, you may not necessarily need to bring your own camera to the parks.
But if you have a high-end camera, you should definitely make use of it at Disneyland.
Remember that flash photography is not permitted inside attractions or during nighttime spectaculars, regardless of the camera you use.
5. Cash/Credit Card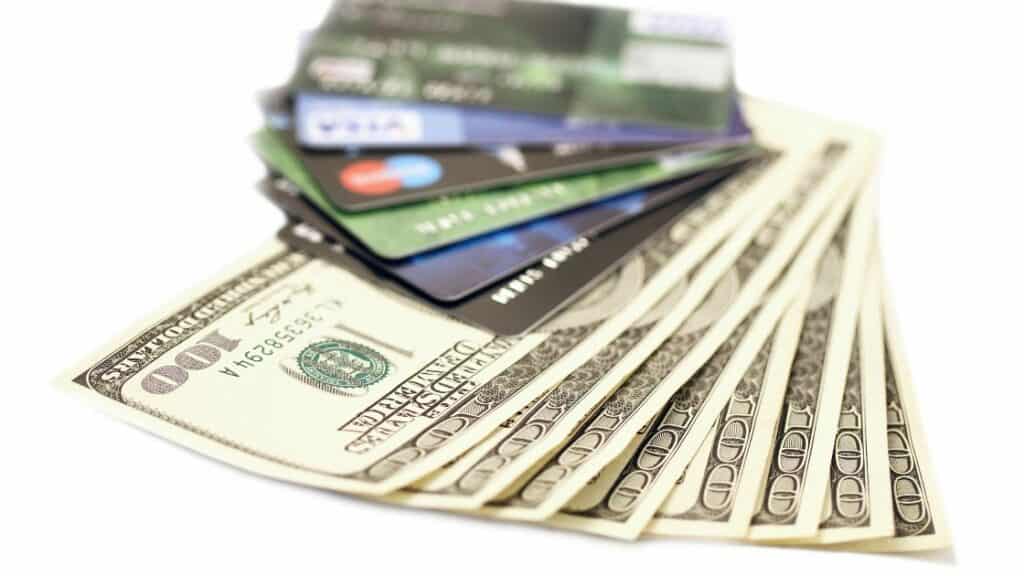 There are plenty of ATMs in Disneyland and your hotel, but you typically pay transaction or credit card fees. If you wish to take cash on your trip, take care of that at your bank before you depart.
6. Comfortable Bag
The most important item on our Disney packing list is always a comfy bag for the parks.
It is a good idea to try out a few different ones before determining which one is the most comfortable for you.
Some visitors also use fanny packs so that they don't have to carry extra weight on their back while exploring Disneyland.
Finding a purse with interchangeable crossbody and shoulder straps is advised because it relieves pressure on your back while you're walking.
We never advise over-packing backpacks with all the items on your Disney packing list because you will feel burdened.
7. First Aid Kit
Although it's not necessary to have a first aid kit when visiting the parks because Disney has its own safety station you can use, it's a good idea to take one with you wherever you travel.
Think about including a thermometer in this as well!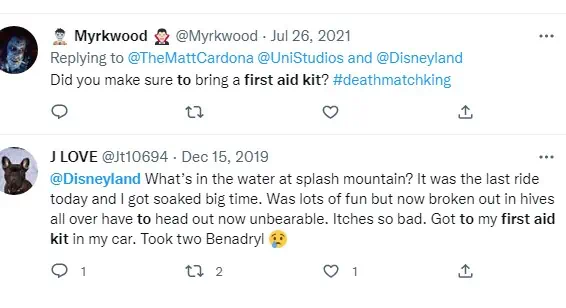 8. Gold Bond Powder
Depending on the pace of your party and the number of hours you spend in the park, you will walk 5-8 miles on average per day at Disneyland.
Gold Bond Powder can be a lifesaver to use if you are prone to chafing between your legs.
It will keep you comfy if you put it on in the morning before you leave for the park.
9. Hand Sanitizer
When visiting Disneyland, you should always have hand sanitizer because you will frequently be touching a lot of high-contact surfaces, which can spread germs to your hands.
Make sure you have hand sanitizer in your purse so you can quickly clean your hands before eating and while you're on the move.
10. Antacid
When you're traveling, you're probably eating out a lot more frequently than you do at home, which can unsettle your stomach.
This is an item that you must include on your packing list to avoid being caught off guard and having to pay inflated gift store prices.
11. Kid's Necessities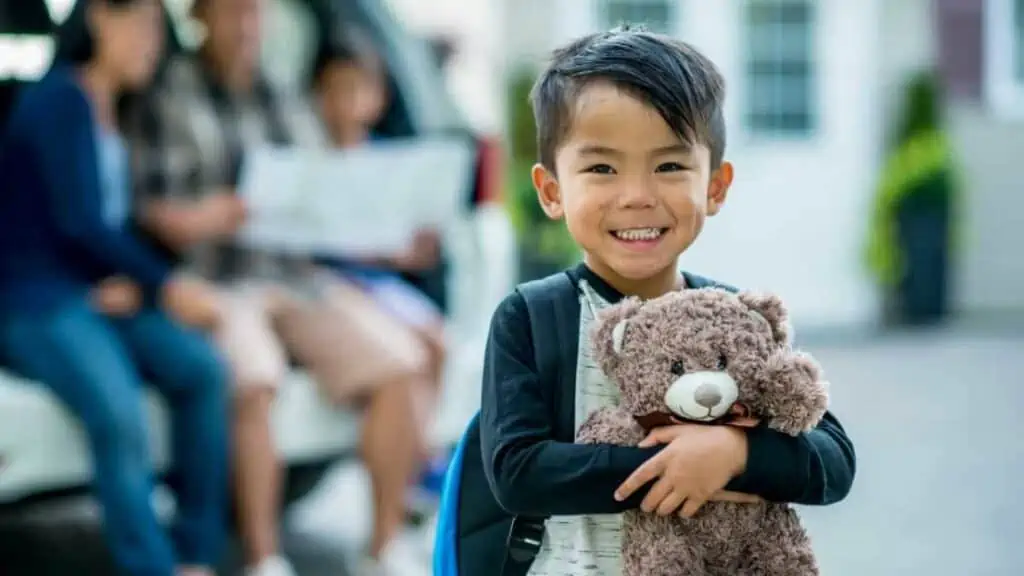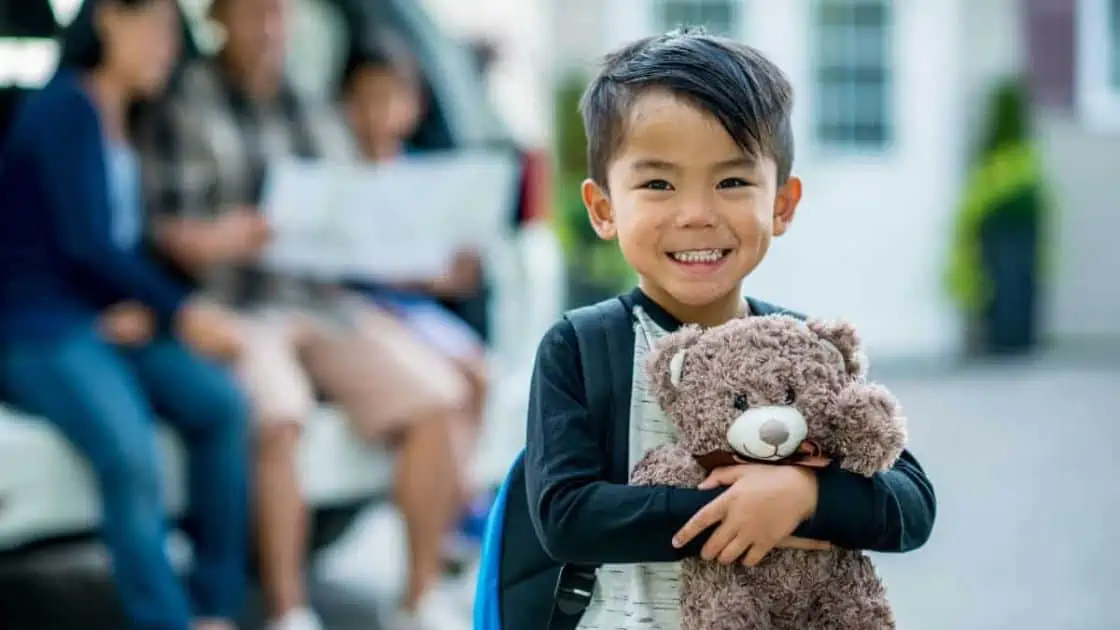 You are the expert on your children, and you know what little comforts they will need when traveling.
Will they use an iPad while flying? Do they have a nightlight or teddy bear by their bed?
Even something as simple as plugging in a nightlight and reading them a bedtime story as you do at home might help keep everyone happy.
12. Pain Relief
You might also want to keep some of these in your backpack in case you start to feel any walking-related headaches or pains.
Simple items like Advil will cost more in the hotel gift shop, so be prepared and include this in your packing list.
13. Ponchos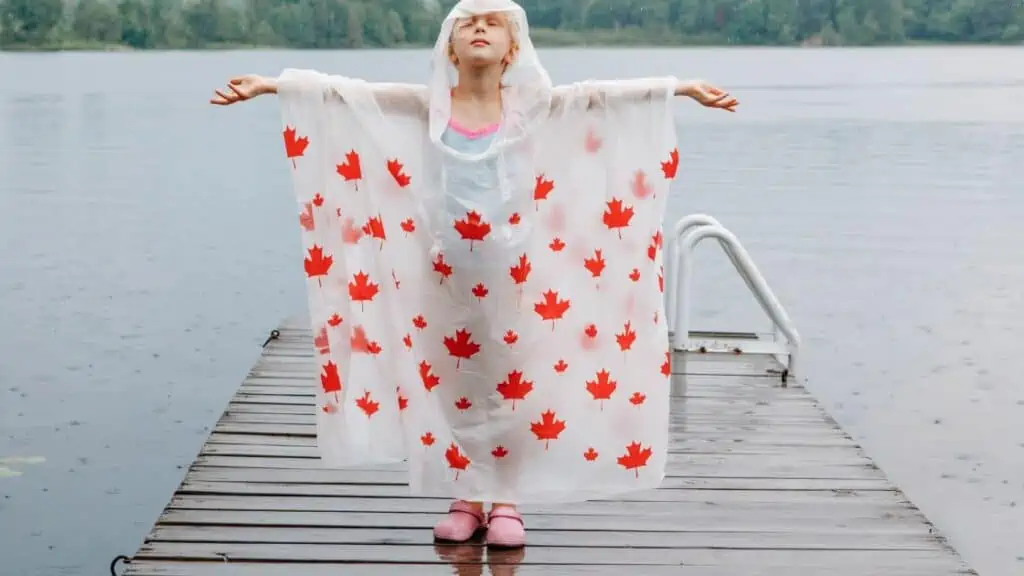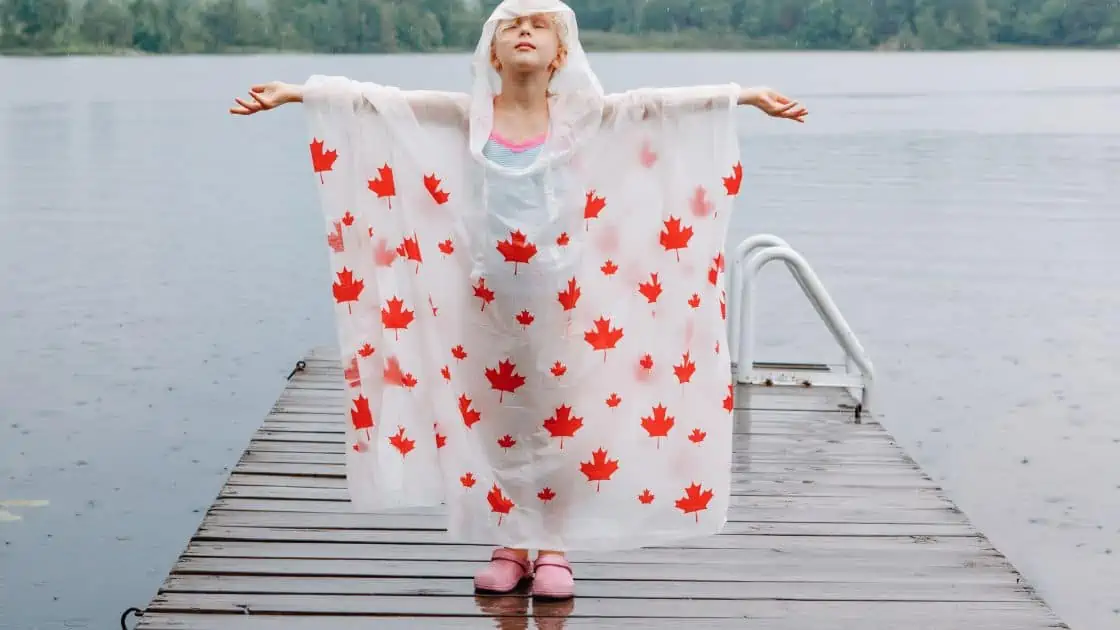 If it rains, we never advise using an umbrella in the parks because it makes getting around the parks much more difficult and leaves you stuck with the umbrella if the rain stops.
A poncho is a far better option, and you can use one to protect yourself from the water while riding the water rides.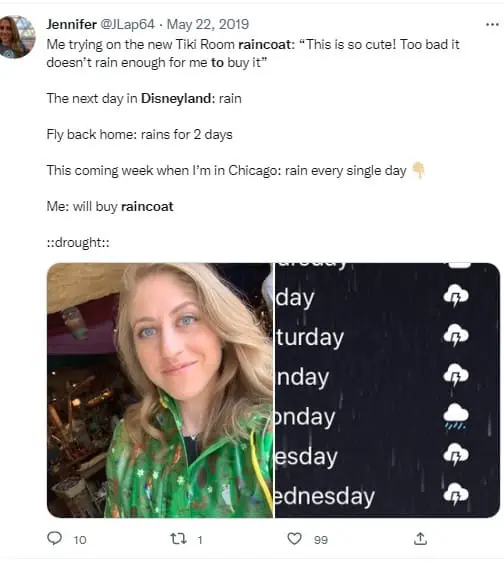 14. Shampoo and Body Wash
Unless you're staying on-site and can expect higher quality, we don't advise relying on the shampoo and body wash provided by the hotel.
On our packing list for Disney, we always include your own travel-sized needs like these in case the ones the hotels give aren't of the highest standard.
15. Sunscreen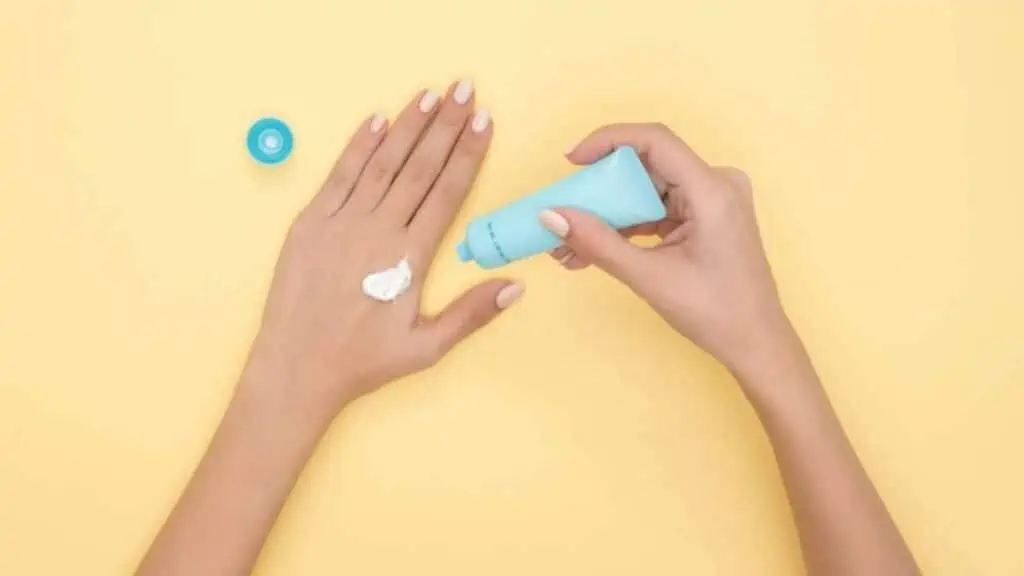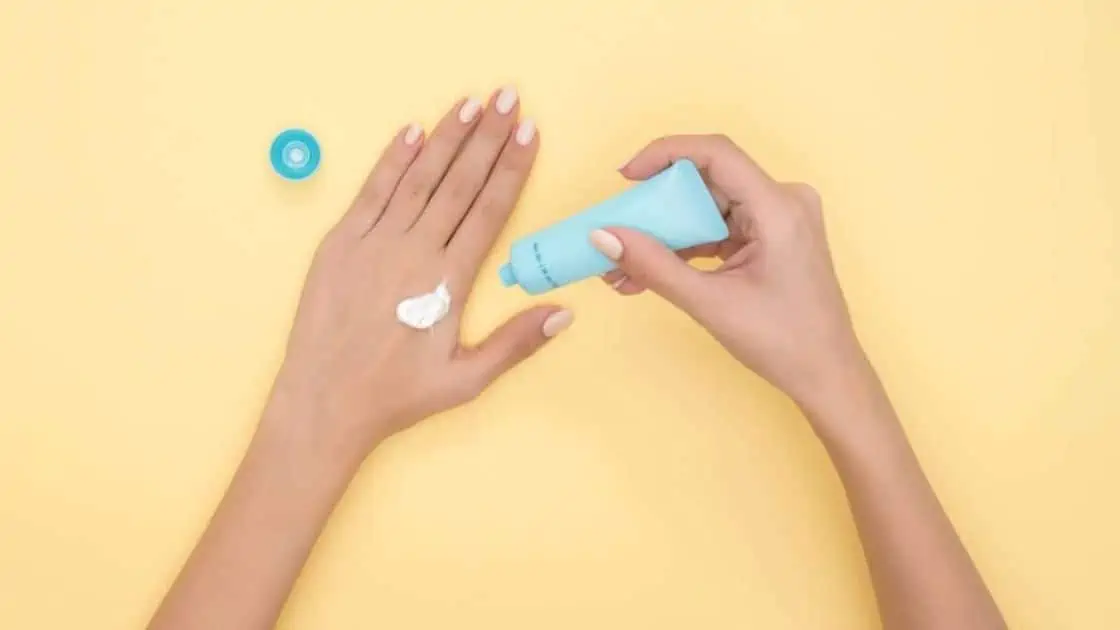 One of the most important items on your Disney packing list is sunscreen! In case you forget, sunscreen is always available at the hotel convenience store.
Bring extra sunscreen for your entire group and be prepared for the hot sun.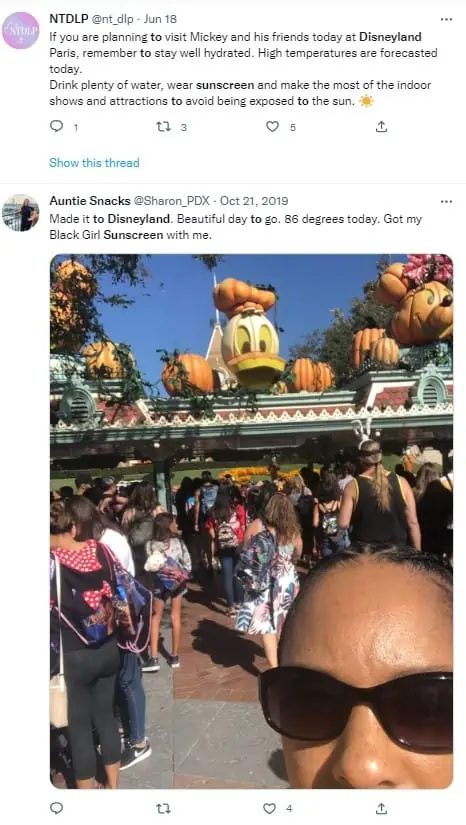 16. Travel Documents
Make sure you have all of your identification, including your driver's license and state identification, with you so you can access them quickly when traveling.
Along with your health insurance cards, confirmations for your hotel and Disneyland reservations, tickets, and other travel-related documents, we also advise carrying your evidence of car insurance if you intend to hire a car.
17. Water Bottle
Every member of your group needs to bring their own water bottle into the parks each day they are there.
You want to make sure that everyone in your party stays hydrated during the day because the afternoons may get rather hot.
You can purchase this Triple-Insulated Stainless Steel Water Bottle, one of the most popular on Amazon.
18. Ziploc Bags
This is a fantastic item to bring to Disneyland to keep in your luggage when visiting the parks.
You can simply use them to store leftover food, items you don't want to get wet on water rides, your trade pins, and to help organize your park bag if you pack a range of various sizes with you on your vacation.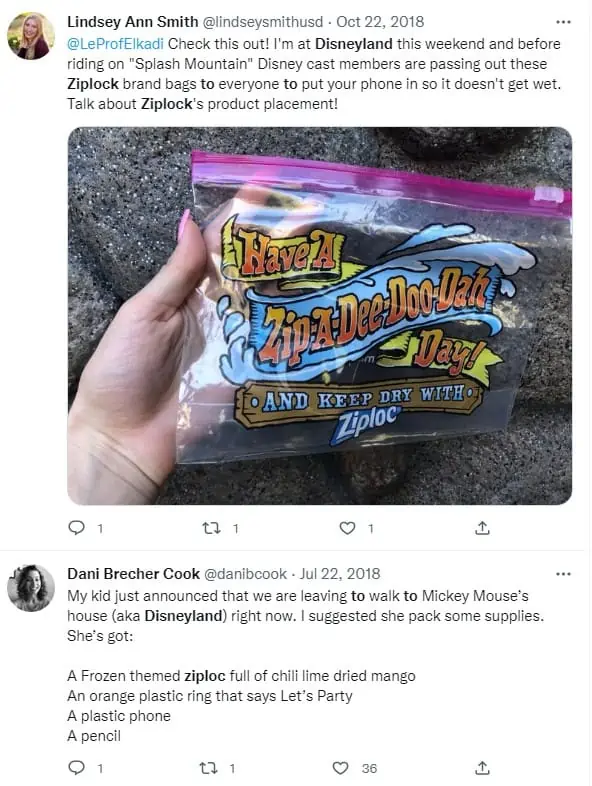 Clothing For Disneyland
Depending on your personal Disney packing priorities and your sense of style, the answer to this question might be rather subjective.
In addition, it might be fairly gender-specific based on what you often wear!
Additionally, keep in mind that Disneyland has a dress code.
Even if the guidelines on their official clothing website are common sense, keeping them in mind will aid you when creating your packing list.
It's also critical to be aware that anyone older than 14 is not permitted to wear costumes. The reason for this is that Disneyland doesn't want people to mistake you for a character actor.
Spending effort on a cool costume just to learn at the last minute that you can't wear it is not something you want to do!
So, here are a few important suggestions for this item on your Disney packing list to keep in mind:
Bathing suits
Comfortable clothing
Comfortable shoes
Disney gear
Dressy clothing
Extra layers
Hair products
Hats
Sunglasses
Makeup
Other Essentials To Take Inside Disneyland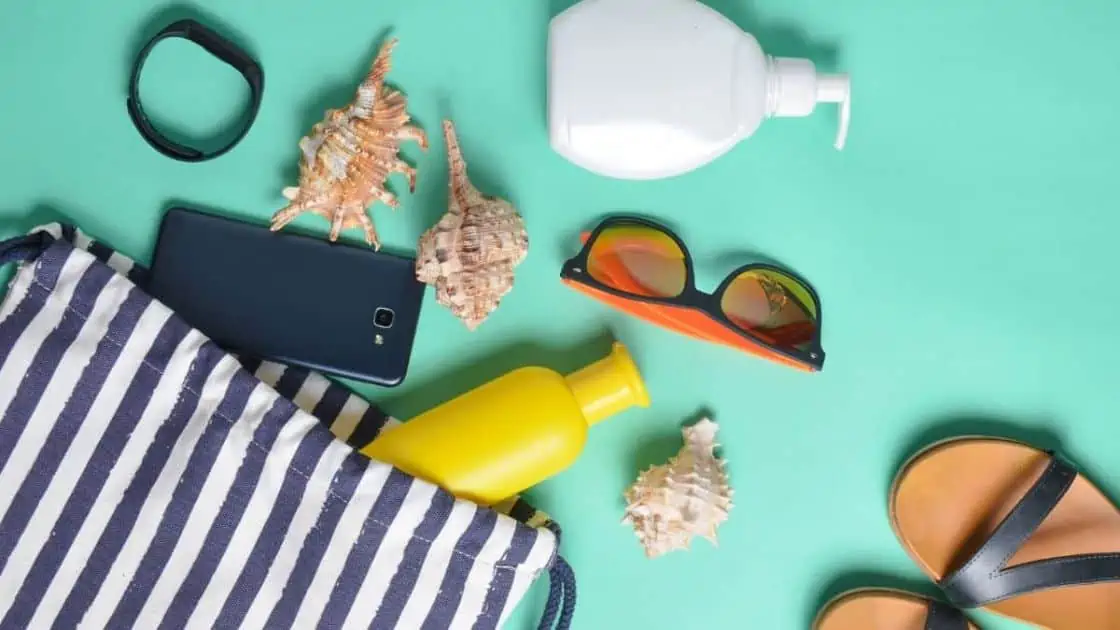 It's important to not overpack your park bag when you visit Disneyland. You'll end up feeling weighed down, which might hinder your magical experience!
You don't need to bring every little item with you inside the park, so here is a list of essentials that you should take and nothing more.
A small case of pain relievers and antacids
Any required medicine you may need
Autograph books
Battery pack
Cell phone
Disposable poncho for water rides
Easy to carry snacks
Hair ties
Hat
Light sweatshirt for the evening
Permanent marker
Phone charger
Pocket-size picnic blanket if you plan on seeing parades/nighttime entertainment
Sunglasses
Sunscreen
Wallet
Your Disneyland park tickets
Your comfortable park bag/purse
Ziplocs to store things in for water rides/store leftover snacks
Ultimate Packing List (Printable)
Hopefully, you will find this packing list useful. You can download and print it here – Ultimate Packing List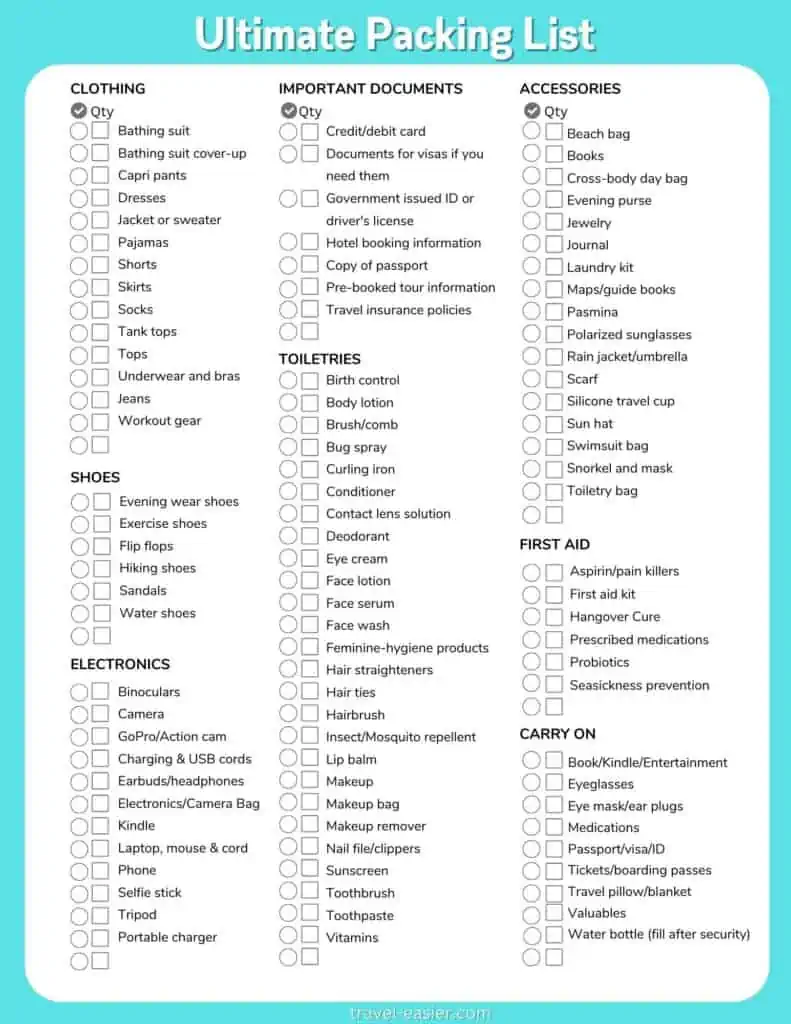 Final Thoughts
With this Disneyland packing guide, you'll be able to pack for your trip in the best way possible so you can enjoy your enchanted vacation to the fullest!
Use our tips and tricks, and we're sure you'll be Disneyland-ready in no time.
If you are flying then you will want to know what is the best airport for Disneyland.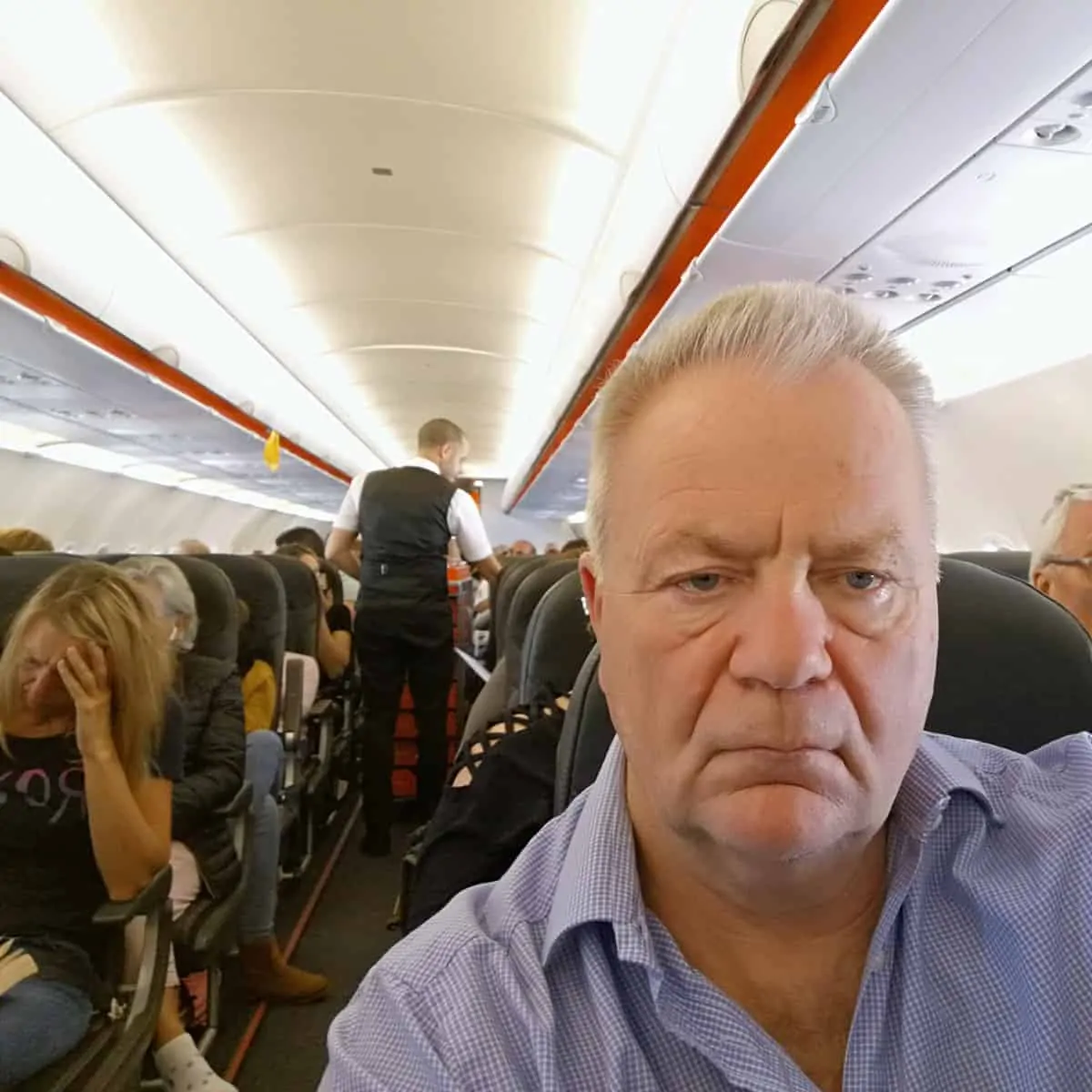 I have been traveling around the world by air since the early 70s and living overseas too. I worked for British Airways for a number of years and I am also a private pilot. About Me