You've been saving up for this vacation for a long time, and now it's finally happening. The challenge now is figuring out how to pack your bags efficiently.
When taking a flight, you have the option of bringing a carry-on and/or a checked bag. The question, though, is what one should pack in both of these bags.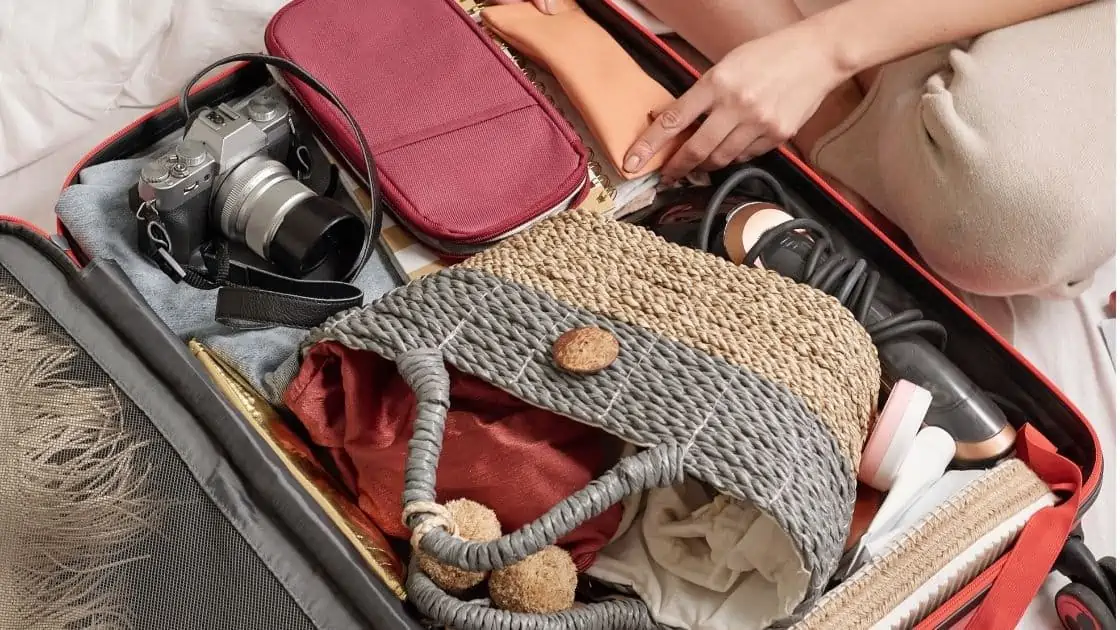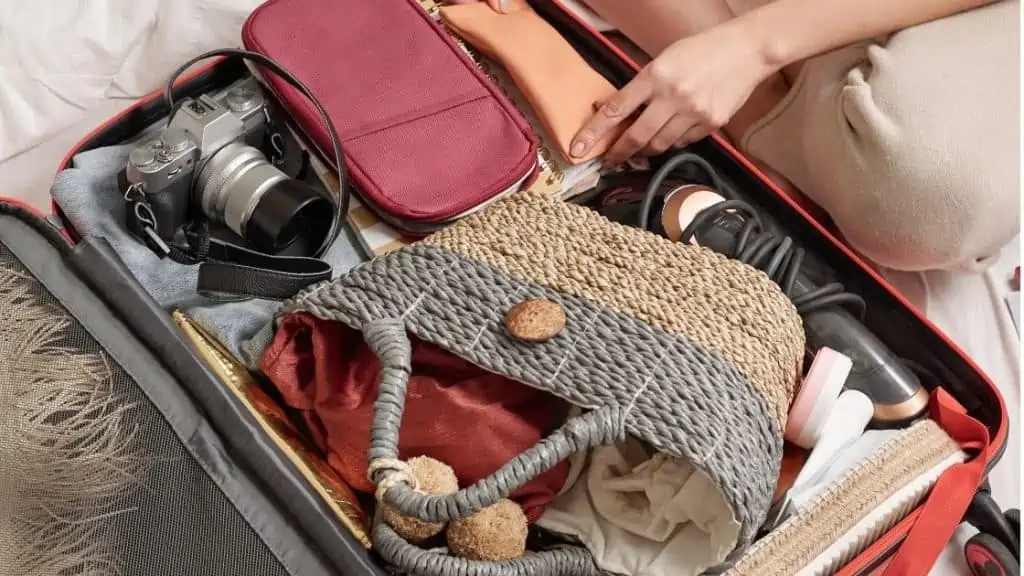 Here's a guide on "What to Put in a Carry-On vs a Checked Bag?" Reading this post will free you from the shackles of confusion as you prepare to pack for your vacation.
Let's start!
What are carry-on vs checked bag?
It's important to understand the difference between a carry-on and checked luggage before you start packing. Below, you'll find a concise explanation of what each term means.
Carry-on
When compared to a checked bag, a carry-on is a more compact piece of baggage.
It is the bag that you are permitted to bring into the passenger section. Depending on the precise dimensions of your carry-on luggage, you get the option of storing it in the cabin that has been allocated to you either above or below your seat.
Note: Most airlines allow their passengers to bring a carry-on along with a personal item without any charge. A personal item is a small item that can fit under the seat in front of you such as a purse, camera bag or laptop bag.
Checked bag
Checked bags are those kept in the cargo section underneath the plane. When you check in for your flight, you are required to check your luggage at the airline's counter (and increasingly at a self-service check-in machine).
After you hand over your checked luggage to the airline, it is returned to you only at your ultimate destination.
Note: Depending on the airline, you can bring multiple checked bags with you if you are prepared to pay for them. The charge for bringing checked bags varies with the airline. If flying first or business class checked bags are often included.
Things to put in a carry-on bag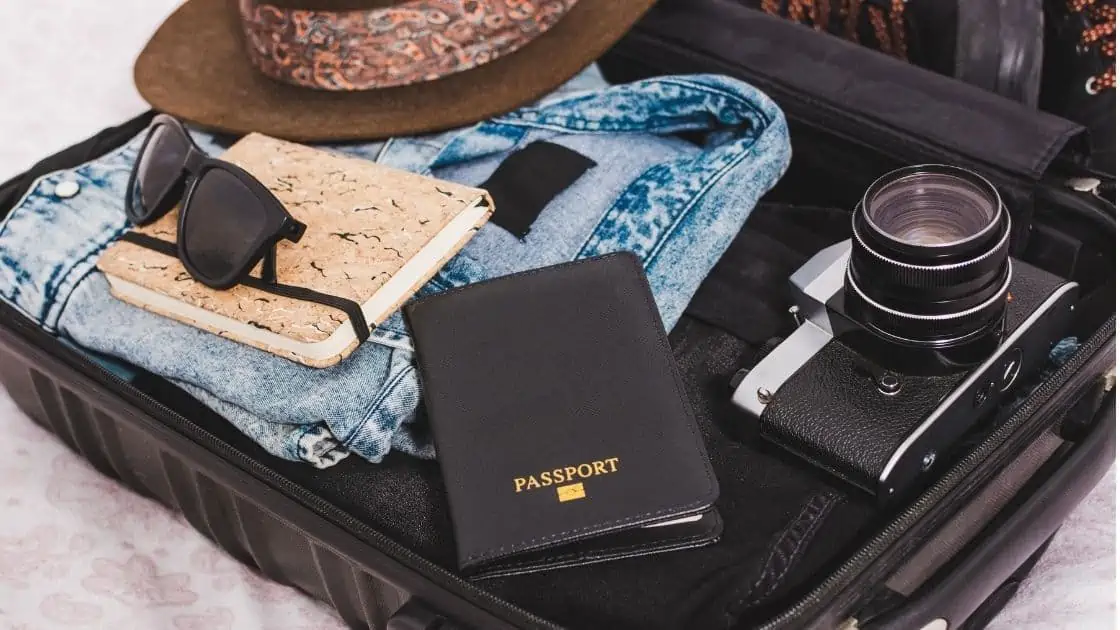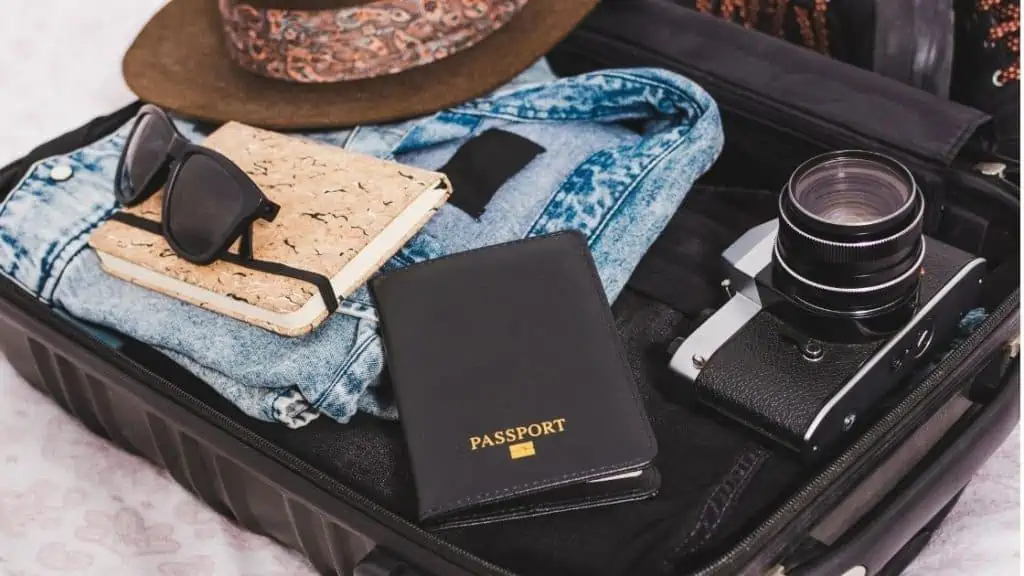 After being aware of what exactly a carry-on is, you might now have an idea about what to put in these bags. You need to put those things that you may need during the flight. Let's get to know more details about this.
Essentials
You should always give priority to essential things in your carry-on. Some of those things could be:
Passport
Visa (if needed)
Insurance documents
Trip information (like hotel address)
Money and other valuables such as jewelry
Wallet (which includes driving license, credit card, etc.)
Medicines

Things to use on board
Since you can't get access to your checked bag while flying, you should always keep those things you would need during the flight in a carry-on. For example, phone chargers, something warm to wear because sometimes the passenger cabin gets too cold, books to read, facewash, eye mask, inflatable pillow, etc.
Pro tip – You should keep the things in your carry-on bag in such a way that you don't have to bring the bag down from the storage compartment again and again when you need something. Otherwise, other passengers might get uncomfortable and disturbed.
Fragile items
Fragile items like a laptop, sunglasses, a camera, etc. should always be kept in a carry-on bag. Keeping such things in a checked bag is not a good idea as these bags are not handled smoothly by the crew members while they put your luggage in the cargo area.
Things to put in a checked bag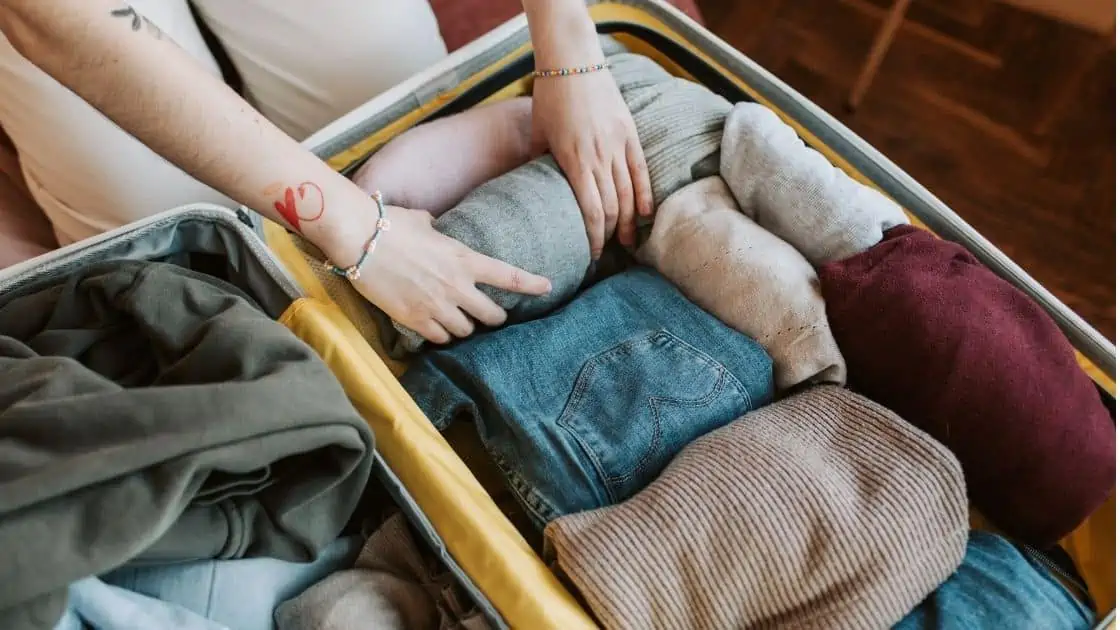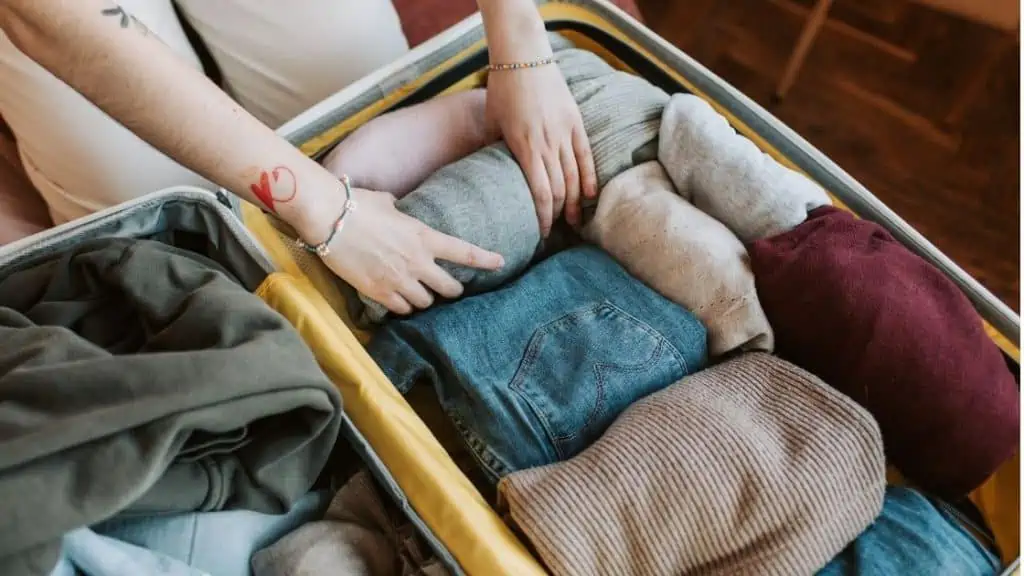 Checked baggage is very beneficial if you are going on a long journey and want to travel with a large amount of luggage.
One thing you should keep in mind is that you should pack only those things that can be replaced like footwear, clothes, etc.
There is a slight chance that you will not get your checked bags back but still, there is a chance, so be prepared. Never put valuable items like jewelry, cash, any kind of liquid, or lighters in your checked bag.
Any liquids such as toiletries that are larger than the maximum permitted in carry-on (3.4 ounces/100ml) should be placed in your checked bags.
Most airlines have a limit on the weight of checked bags and it is mostly around 20kg to 30kg. So, weigh your bag before checking in; otherwise, you will need to take out some things from the baggage right at the airport or pay extra charges.
Items you need in case the checked bags get lost
If any day while traveling your checked bag gets lost, you should always have a few items in your carry-on so that you can easily manage until you find your back or everything gets settled. Here's a list of a few such items:
Adapter: To charge mobile, laptop, camera or you can also bring a power bank with you.
Toiletries: Only of small size (within 3.4 ozs/100ml).
Clothes: A few sets of outfits, underwear, and a towel.
Electric or disposable razors: These are allowed on planes. If you want to bring them, bring only electric or disposable ones.
On a recent trip to the UK my checked bag went missing (thanks Iberia) and I was without it for 3 days before it was finally delivered to my hotel. I still had to buy some additional clothes and toiletries to get me through those 3 days, unfortunately. Obviously I claimed compensation.
Medicines
Never pack medicines in your checked bag that you might possibly need during the flight!
Do not put some medicines in carry-on and some in checked bags. All your medicines for the entire trip should be put in the carry-on.
If you are running out of space, take out some less important things like clothes because you can buy other clothes if your checked bags are lost, but you may have difficulties buying replacement medicines unless you can visit a local doctor to obtain a prescription.
If you are bringing any medicine in more than 100g or 100 ml, then you should also bring a prescription of the medicines and show the prescription to the security staff in case they don't allow you to take the medicines to the flight.
Tell them about your medical conditions and give them the prescription to screen it. You're not allowed to bring any drugs or liquids to the plane above 100g/ml.
Pro tip – You can also bring a written note from your doctor. But you need to tell your doctor to write the letter a few weeks before the day of the flight because they may take a very long time to do it (despite the fact they will be happy to charge you for it).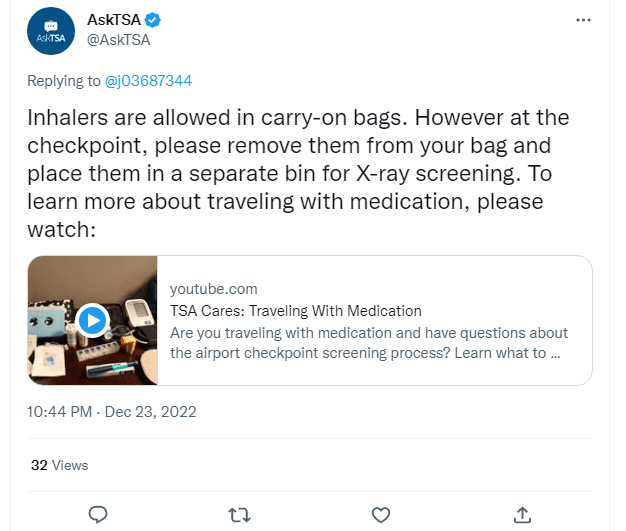 Never take a risk with life-saving equipment
If you are an asthmatic patient or have a severe allergy to something, then you should always carry your inhaler, emergency meds, or an EpiPen with you.
Never put these things in your checked luggage. Some airlines carry this life-saving equipment with them on the flight, but it is not advised to be dependent on them for help.
To provide you with the equipment available on the flight, crew members first have to contact a medical expert. After that, there is a lot of paperwork to do. This can take a long time in such serious conditions.
If you think that you may not need them on the flight, still you should never take any risk. They just take up a small space in your bag and can save your life.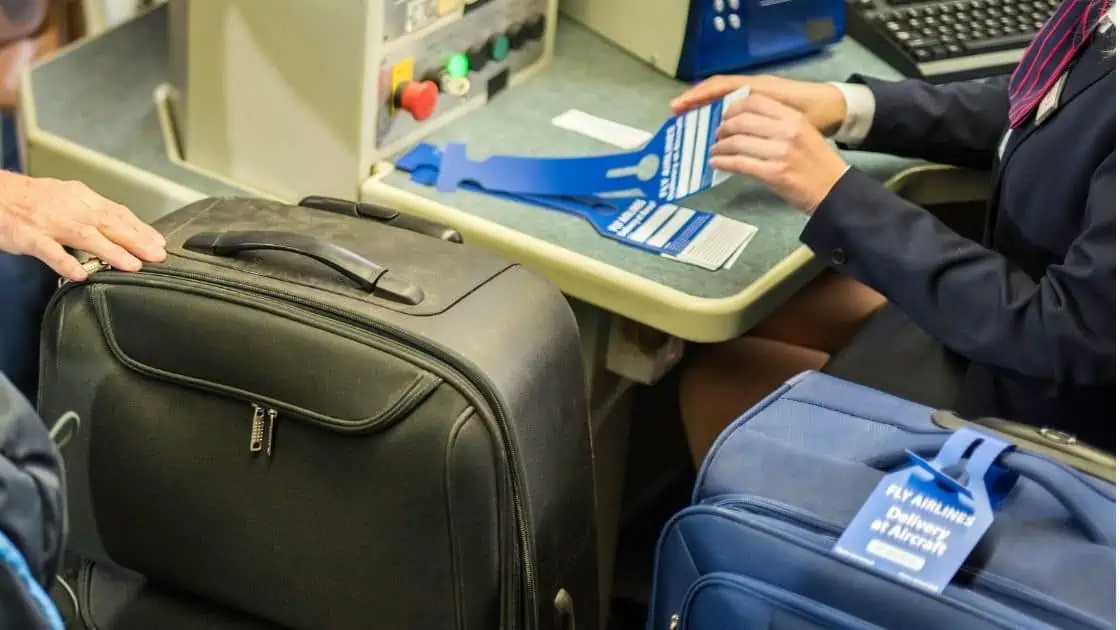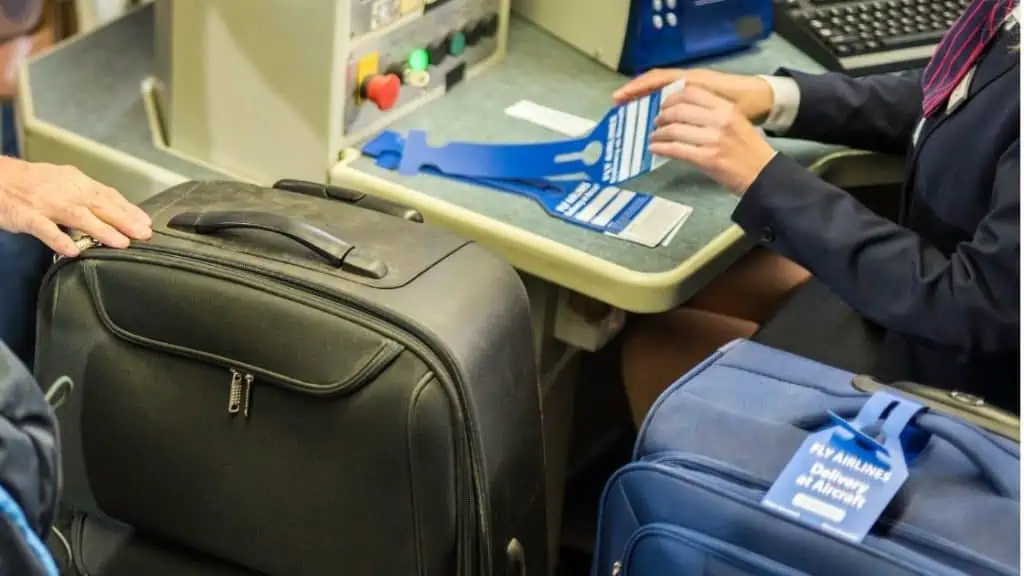 If you are traveling on connecting flights, there is a relatively greater chance of losing your checked bag. This happens mostly when the baggage is being transported from one plane to another. Given below are some precautions you can take to reduce the risk.
You will get a square tag with your name and information on it. Hang this tag on your checked baggage so that it can help the crew members to locate your bag.
Another way to ensure the safety of your luggage is to ask at the check-in counter whether your luggage is going directly to your final destination or not. If not, you will need to pick it up and check it in again at the connecting airport. This will confirm that your luggage has shifted to another plane.
You can take a luggage tag from the airport for free. These are also available at the departure gate or check-in desk. You can either buy a sturdy one or ask for a paper one.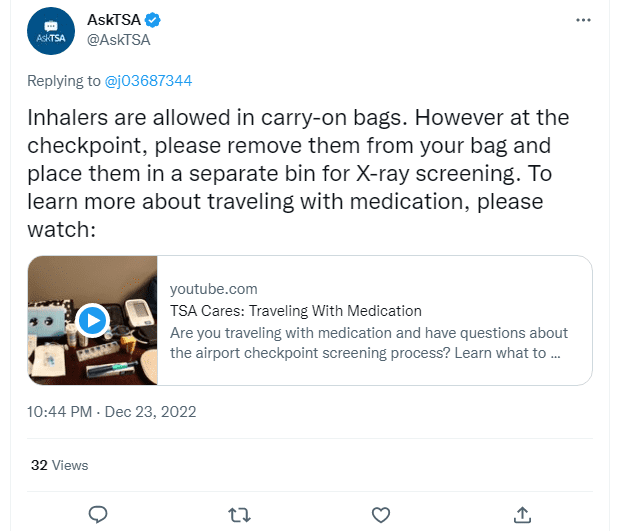 The bottom line
You are now aware of the specific items that should be packed in a carry-on bag as compared to a checked bag. However, you should make it a priority to travel with just the items that can be carried on.
One of the main reasons is that it is lighter than a checked bag, so you will not need to carry heavy bags on the way to the airport.
Another benefit of bringing only carry-on luggage is that you will not need to pay extra for checked baggage, and there is no fear of losing the luggage. However, checked baggage also has a plus point; it will be helpful when carrying a large amount of luggage.
Thanks for reading! Happy Travelling.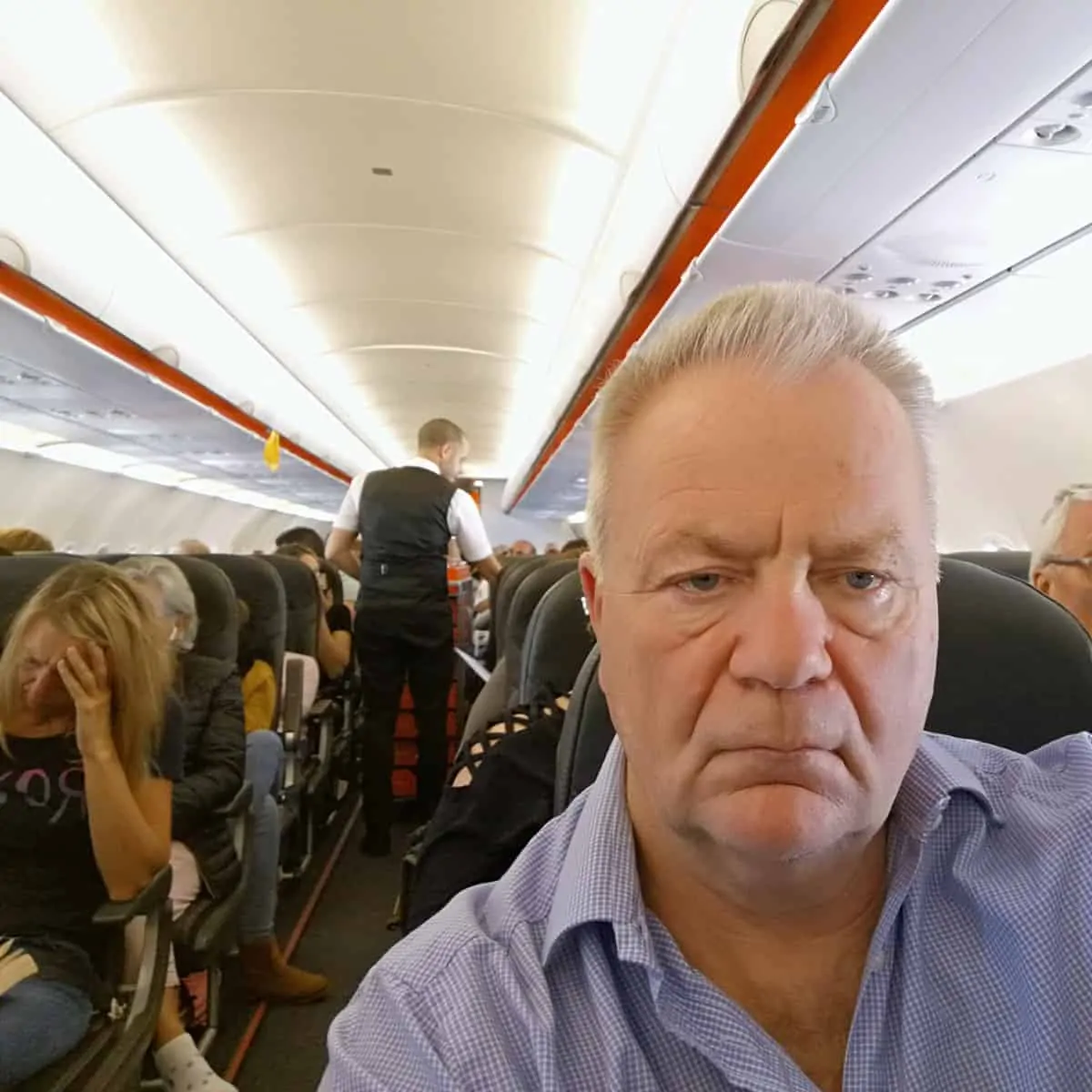 I have been traveling around the world by air since the early 70s and living overseas too. I worked for British Airways for a number of years and I am also a private pilot. About Me