Travel-Easier.com acquires Crownpointairport.com
We are delighted to announce that in November 2022 travel-easier.com acquired crownpointairport.com which was the domain for the Crown Point Airport in Tobago as part of our strategy to become
We hope to continue to offer a great guide to the airport for readers.
About Crown Point Airport
Crown Point Airport is located on the southwest corner of Tobago just a few miles from Scarborough, the capital of the island.
On 19 May 2011, Crown Point Airport was officially renamed A.N.R. Robinson International Airport, although many still refer to it by its old name. The airport was named after A.N.R. Robinson who was a former president of Trinidad and Tobago in the 1960s.
Actually, the full name is Arthur Napoleon Raymond (ANR) Robinson International Airport but that is a bit long.
The airport opened in 1969 and is owned and operated by the Tobago Airport Authority. There was originally a small airfield on the site which first opened in 1940.
It has a single runway that is 2744 metres in length that can accommodate aircraft as large as Boeing 737s, 777s and 787s as well as Airbus A320s.
The IATA airport code is TAB.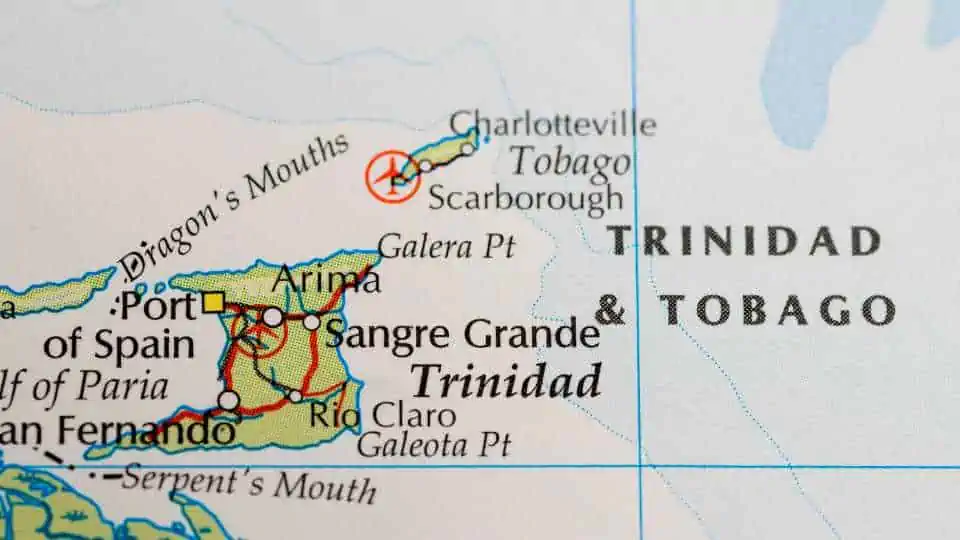 Flights from Crown Point Airport
Crown Point Airport is the main international gateway in and out of Tobago.
There are many daily inter-island flights by Caribbean Airlines to the sister island of Trinidad using ATR 42/72 aircraft. Flights from Piarco to Crown Point Airport run many times per day.
There are also international flights which include:
British Airways flights to and from the United Kingdom which fly via Antigua
Virgin Atlantic flights to and from the United Kingdom which fly via Barbados
Caribbean Airlines to and from New York direct
Caribbean Airlines to and from Barbados
At certain times of the year, Condor Airlines operates direct flights to and from Frankfurt
There are flights to many destinations from the airport in Trinidad with just a short flight from Tobago airport.
You can find details of flights coming into Tobago here – Crown Point Airport Departures
You can find details of flights leaving Tobago here – Crown Point Airport Arrivals
The existing terminal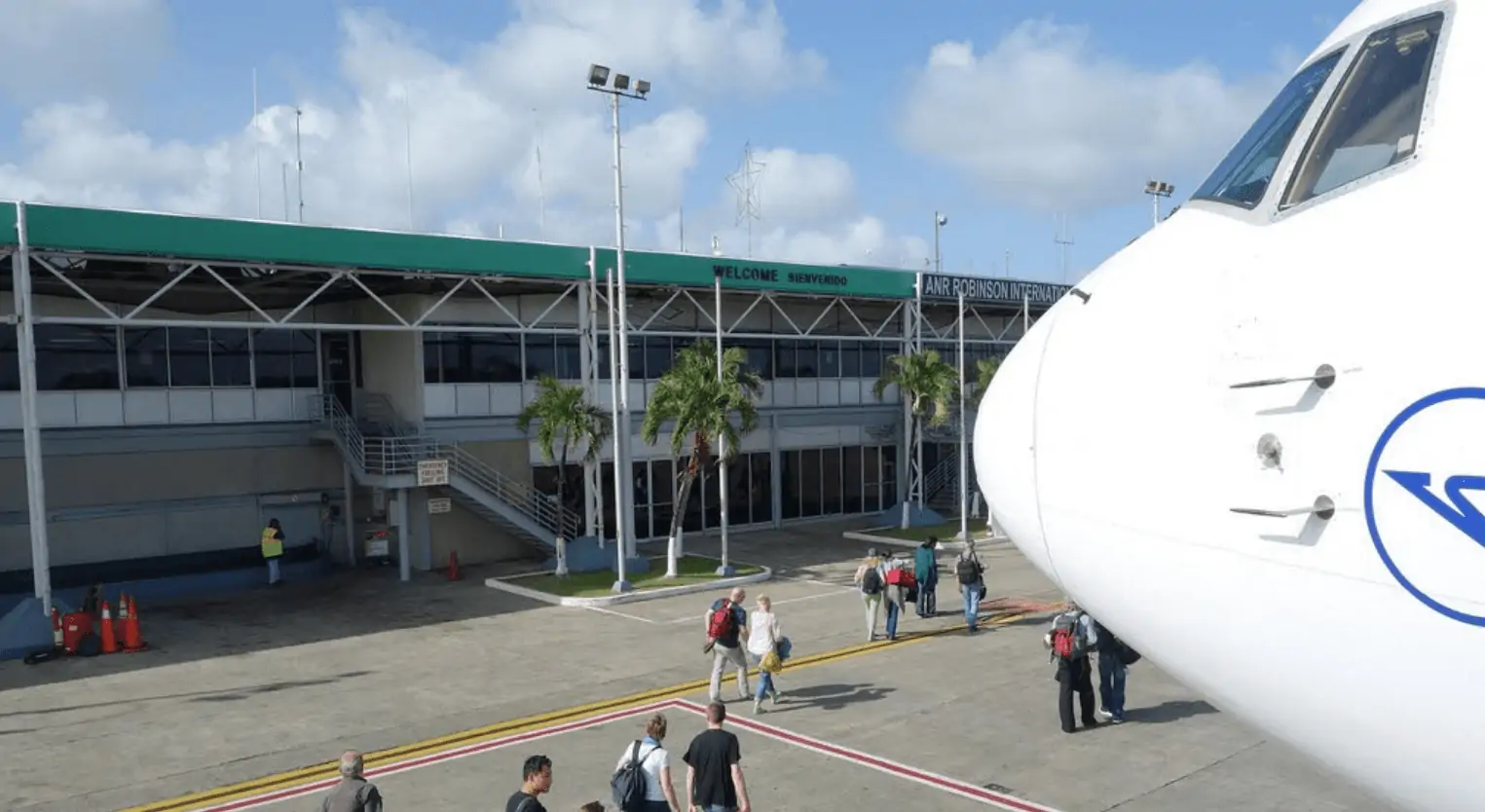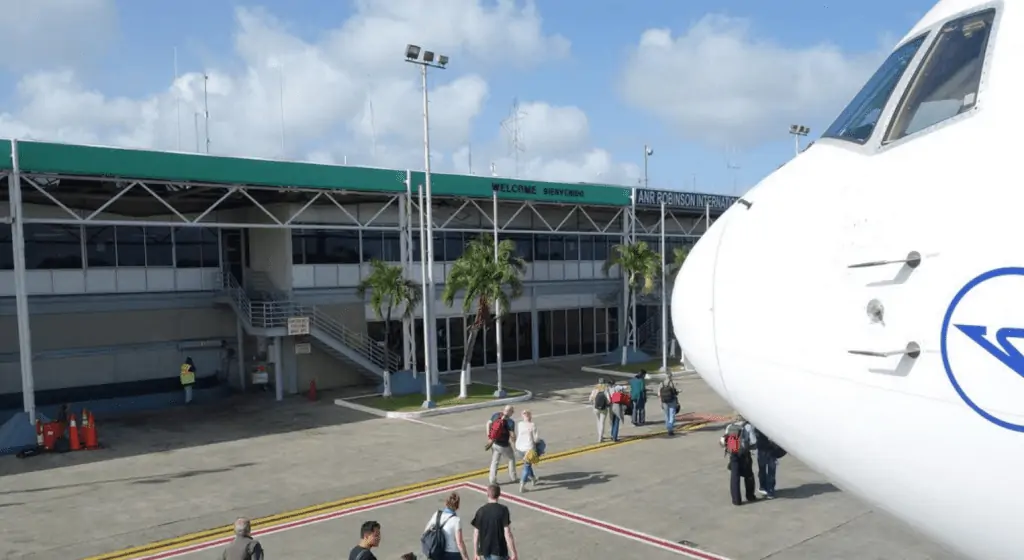 The current terminal building contains two levels. The lower level provides access to the departure hall, check-in counters, and baggage reclaim. The upper level of the terminal building houses the arrival hall and other facilities.
As with most airports around the world, redevelopment and improvements are always happening and Crown Point is no exception. In 2015 a completely new first-class lounge was developed and in June 2016 other facilities and areas on the first floor were improved.
There are several shops, restaurants, and other amenities in the terminal.
There is a regular bus service from the airport to Scarborough. There are also taxis outside the terminal and rental cars are also available.
Many hotels in Tobago operate a free shuttle bus service from the airport.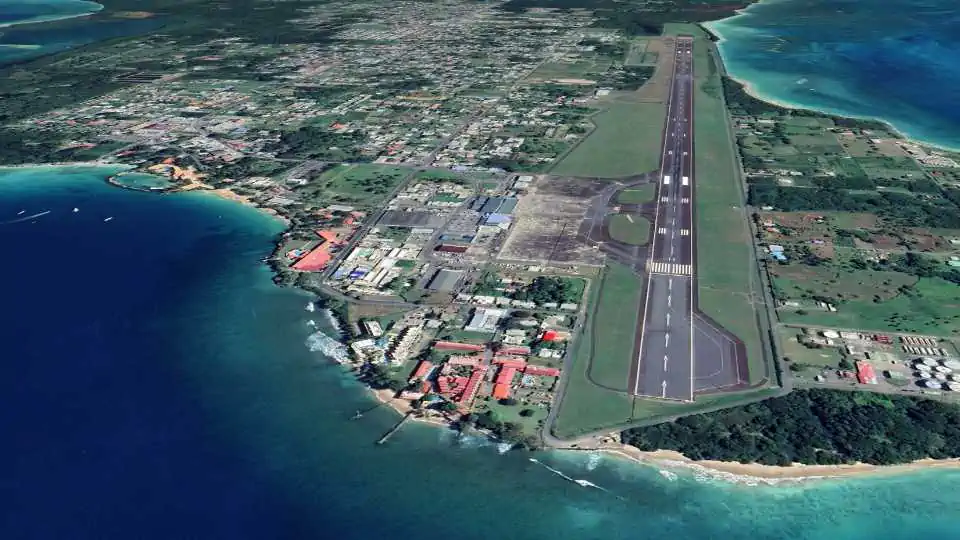 Crown Point Airport Redevelopment
The airport is set to undergo a massive $1.2 billion expansion with a new terminal and other improvements. The new terminal is being built on land adjacent to the control tower so the existing terminal will continue to operate until the new one opens.
Sadly, as often happens with expansion plans, some people's homes will need to be demolished to make way for the new terminal.
Included in the plans is a new access road to the airport which will connect to the Claude Noel Highway.
It is hoped that the expansion of the airport will allow more direct flights between the island and New York, Orlando, Houston, Miami, Newark, and Fort Lauderdale in the US.
About travel-easier.com
Please check out the other useful air travel and airport security information on travel-easier.com.
You will find articles on what you can take on a plane in carry on and checked bags such as whether you can take aerosols on a plane and will aerosols explode if you do, as well as checking out if you can take an Xbox, a lighter or an electric toothbrush with you.
Want to know how many seats on a plane or whether your airline has inflight wifi then check out the links at the top.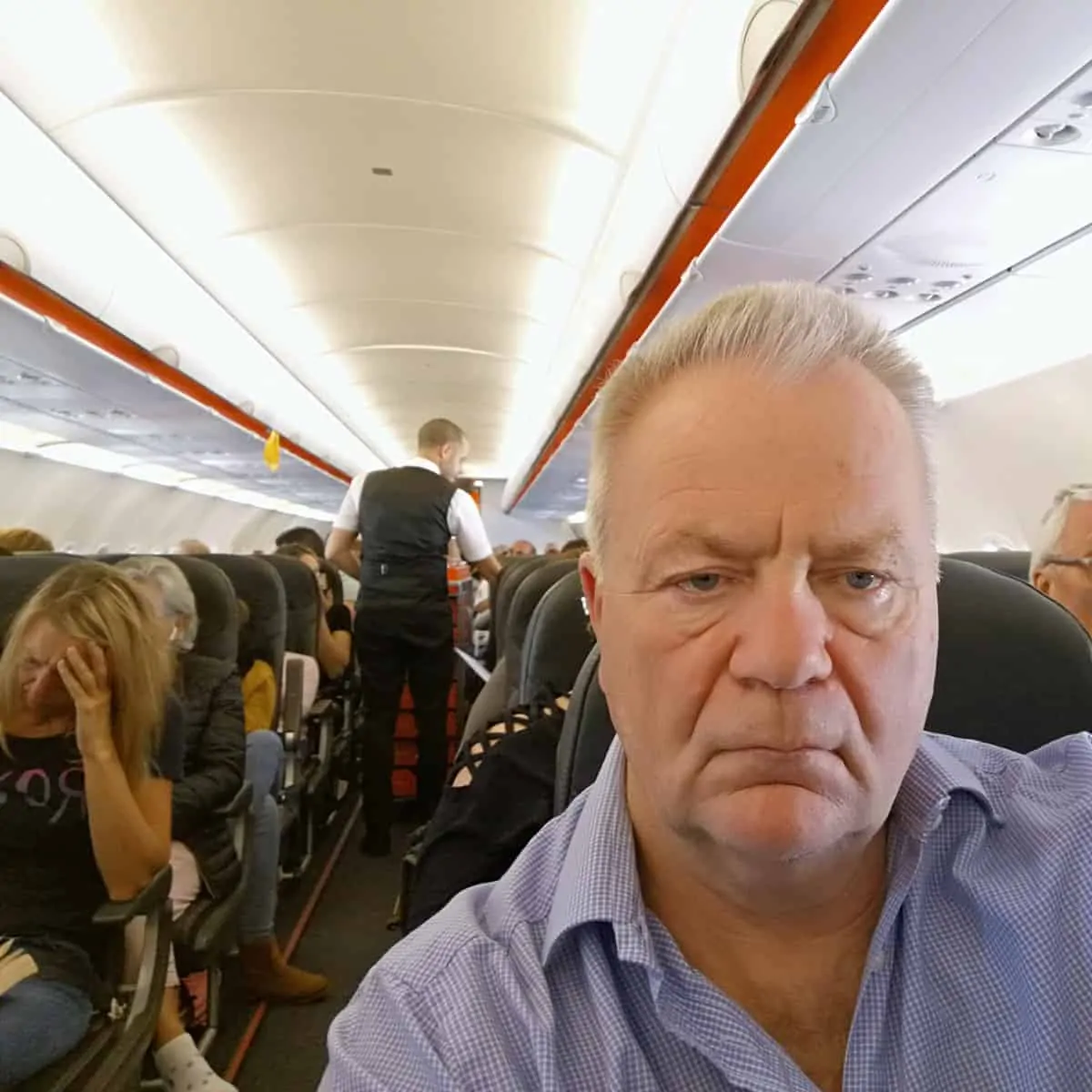 I have been traveling around the world by air since the early 70s and living overseas too. I worked for British Airways for a number of years and I am also a private pilot. About Me