We all love cheese. Whether as a dip for your favorite chips or spread for your snack bread, bringing cheese during your trip is a brilliant idea. After all, food bought in the airport has a lot of preservatives that are not good for your health.
But what if you will be traveling by air? Can you bring cheese on a plane with you? 
The Quick Answer: Yes. You can bring hard or solid cheese on a plane with almost no restrictions. But for cream or spreadable cheese, these must be no larger than 3.4 ounces each and be placed in your liquids bag separately from your carry-on luggage during the inspection.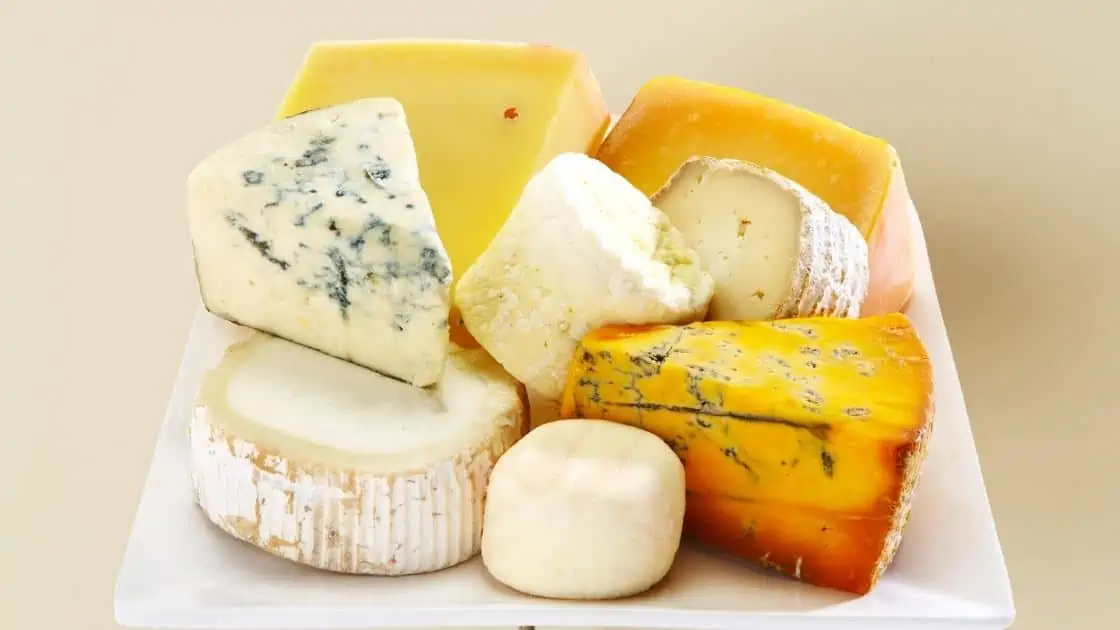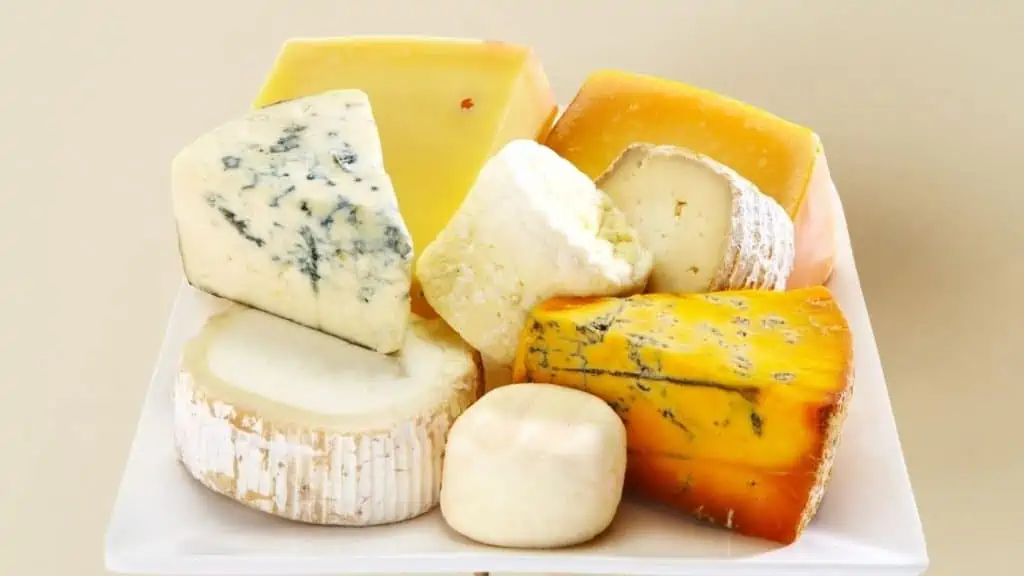 Can You Take Cheese Through Airport Security?
For solid food items like hard cheese, airport security has almost no restrictions, especially for domestic flights. You are free to bring as much as you want without thinking about packaging requirements and given that these are for personal consumption.
However, if you want to bring cheese for resale, there are different rules you should follow so you may try contacting someone from the US Customs and Border Protection (CBP) to help you.
On the other hand, you are welcome to bring cream or spreadable cheese if these are inside a 3.4-ounce (or 100 ml) container or less. Even if the cheese is frozen or inside an unopened can, TSA officers will not allow you to if each item exceeds the maximum allowable quantity.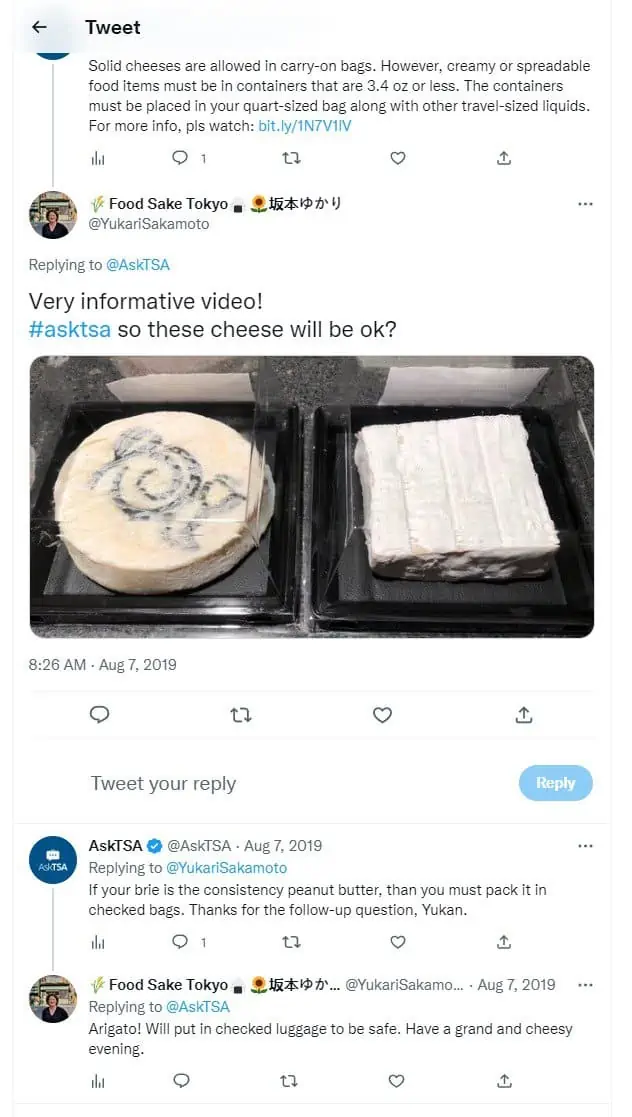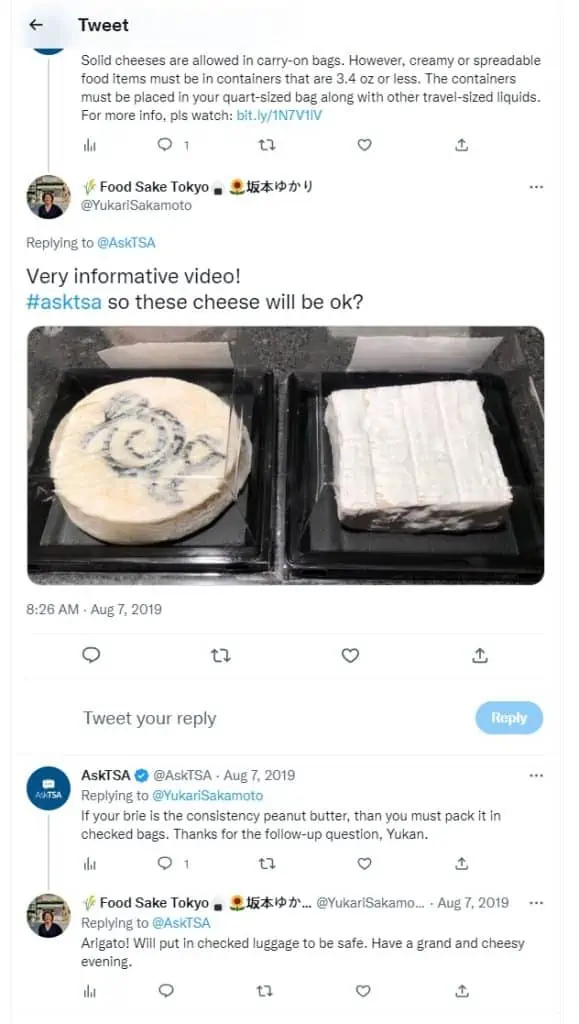 Can You Take Cheese in Your Carry-on Bag?
You can stuff your solid cheese into your allowable carry-on bag as long as it fits inside. As for cream cheese, you should place them in a separate bag so the security officers can easily inspect them.
According to the Transportation Security Administration or TSA, food items like spreadable cheese and travel-sized liquids should be comfortably placed in a quart-sized, zip-top bag.  
At the checkpoint, make sure that your baggage is not too cramped so the X-ray can go through your belongings without any issues.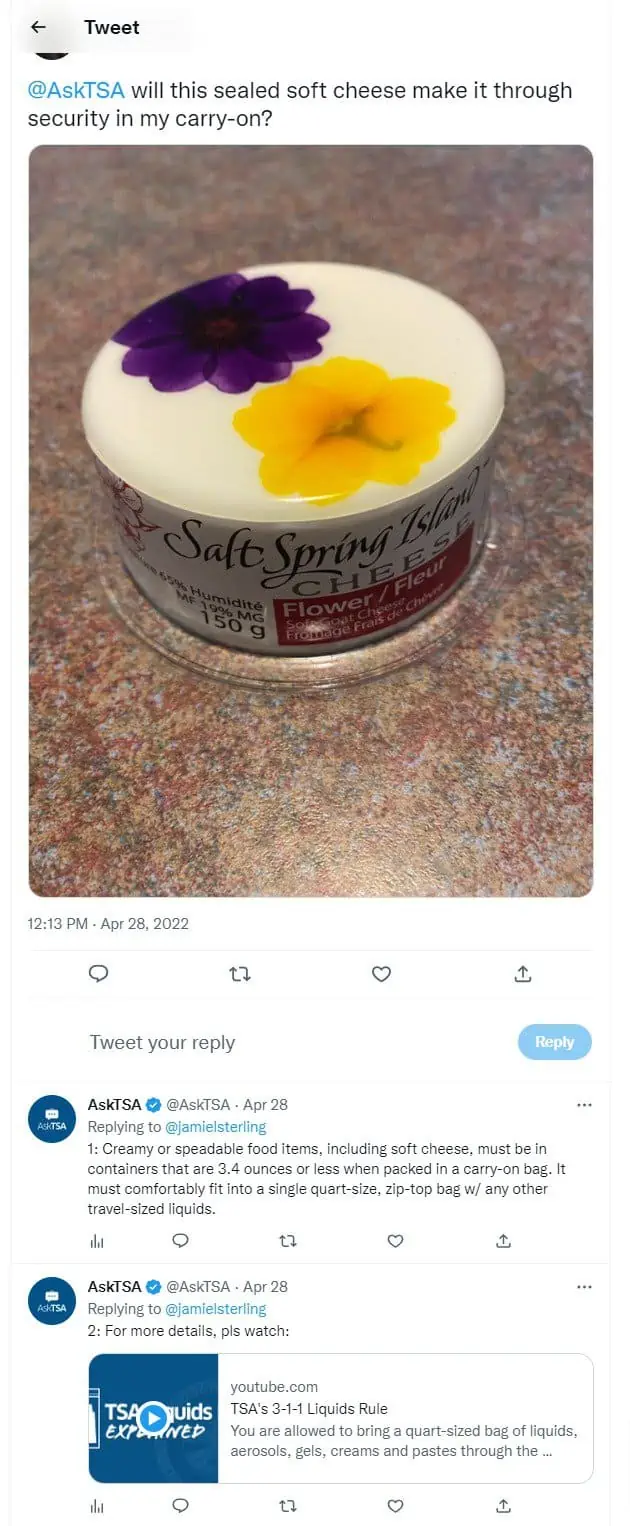 What Type of Cheese Can You Bring With You?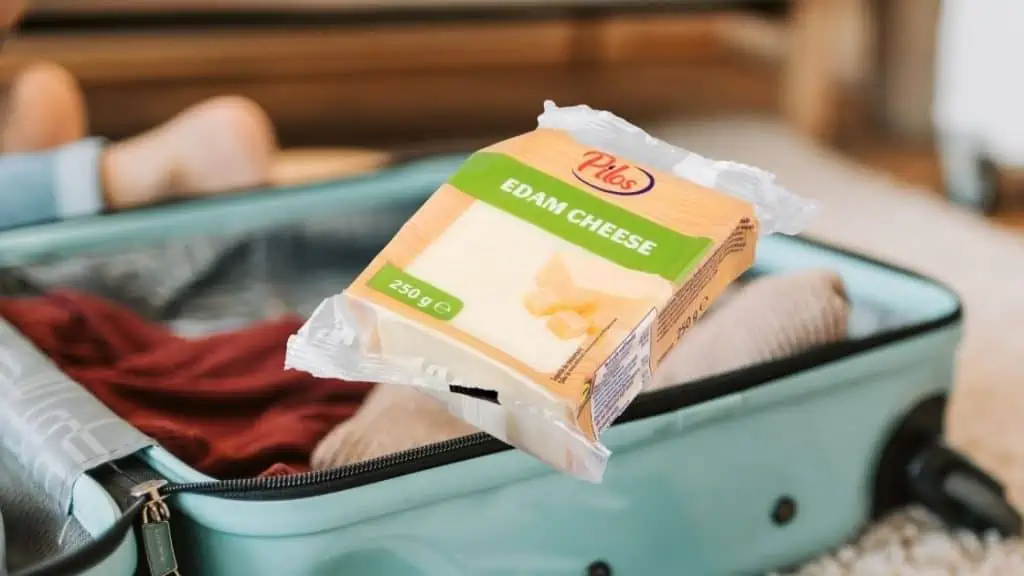 As long as these are packed properly based on TSA's requirements, you can bring all types of cheese with you, whether these are sliced, cube, or wedge cheese.
Hard or solid types of cheese may include Cheddar, Parmesan, Gouda, Swiss, and the list goes on while spreadable or cream cheese includes ricotta, Brie, cheese spreads, etc.
What if the Cheese Is Not in Its Original Container Anymore?
Do you want to bring cheese that you recently cut yourself or all the remaining cheese you have on your refrigerator on board? It is recommended that you bring commercially packed cheese with you, but it doesn't mean you're not allowed an opened one.
You can take them with you as long as these are wrapped in a resealable bag or a container with a secure lid.
@AskTSA Service via Facebook or Twitter
You may easily reach out to TSA via Twitter or Facebook if you want to ask them which items you may or may not bring on a plane. Simply tag "@AskTSA" when you post your question for them to see it. They usually respond within minutes or hours, so you usually don't have to send a follow-up message.
Here's an example of a Twitter user who asked if they can bring their cream cheese on board.
For some inquiries, they may provide you with helpful resources to make sure that they completely address your concern.
TSA may also ask you to contact their office directly if you have further questions or concerns.
Can You Take Cheese on an International Flight?
The answer varies depending on your destination. While the United States allows most types of cheese to be on a plane, other countries have their own restrictions in bringing them to their borders. According to American Airlines, passengers are not allowed to bring any animal products if they're traveling to states that are part of the European Union (EU).
If you're going to Canada, you are permitted to bring up to 20 kg of cheese. While in Mexico, the passengers are allowed to bring up to 3 kg of cheese, but fresh cheese is not.
The rule of thumb is to look into the policy of the country you are traveling to so you won't have any problems upon your arrival.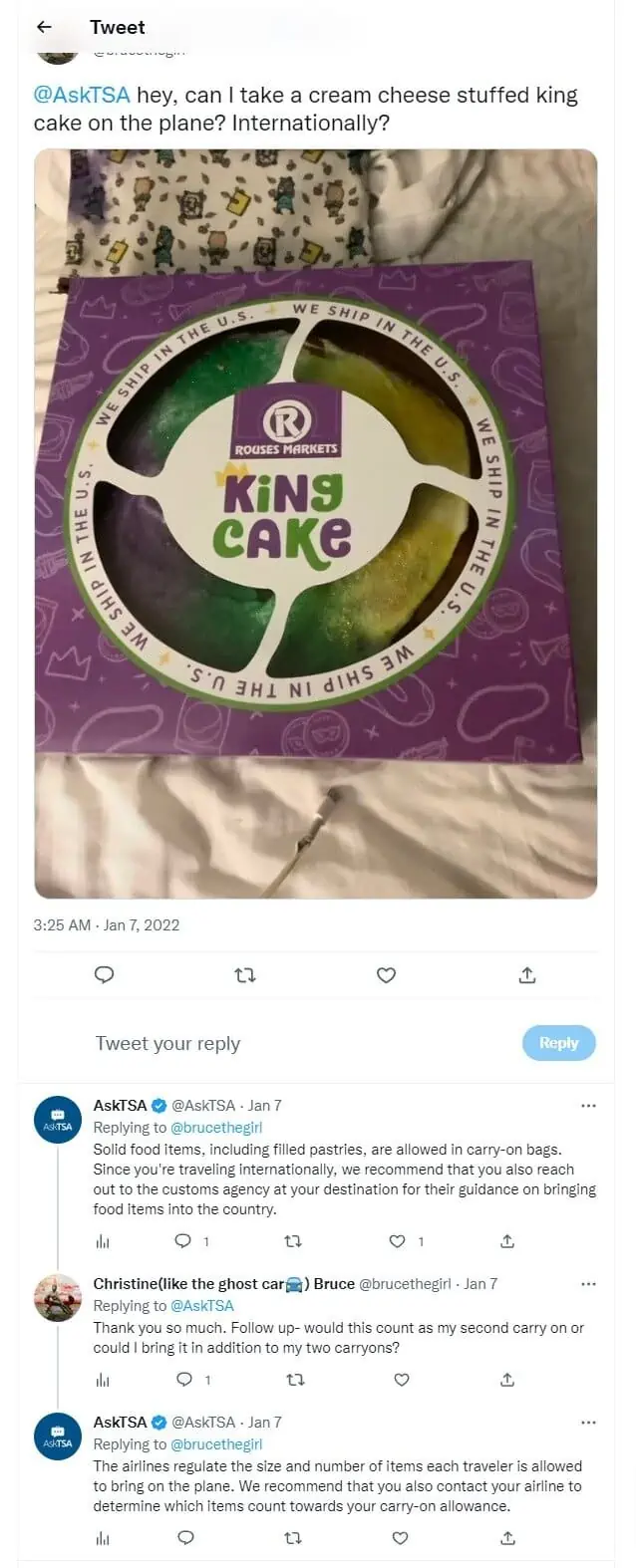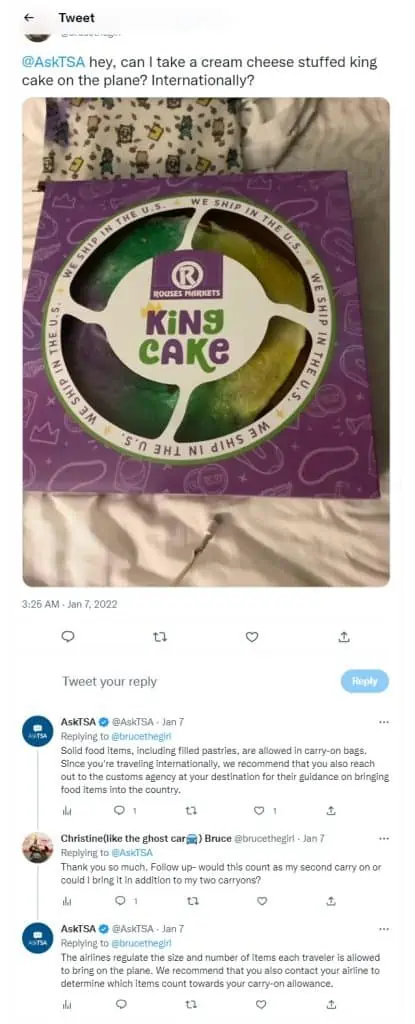 Can You Bring Your Cheese Back to the United States?
Most types of hard and semi-soft cheese are allowed to be brought to the US border if you are coming from an international flight. TSA officers don't permit cheese that contains meat, so you have to take note of that before your flight.
You should also declare all food items you have with you. Otherwise, you'll face penalties and fines of up to $10,000. You should also be prepared for random screenings conducted by CBP security officers for arriving passengers.

Can You Eat Cheese on a Plane?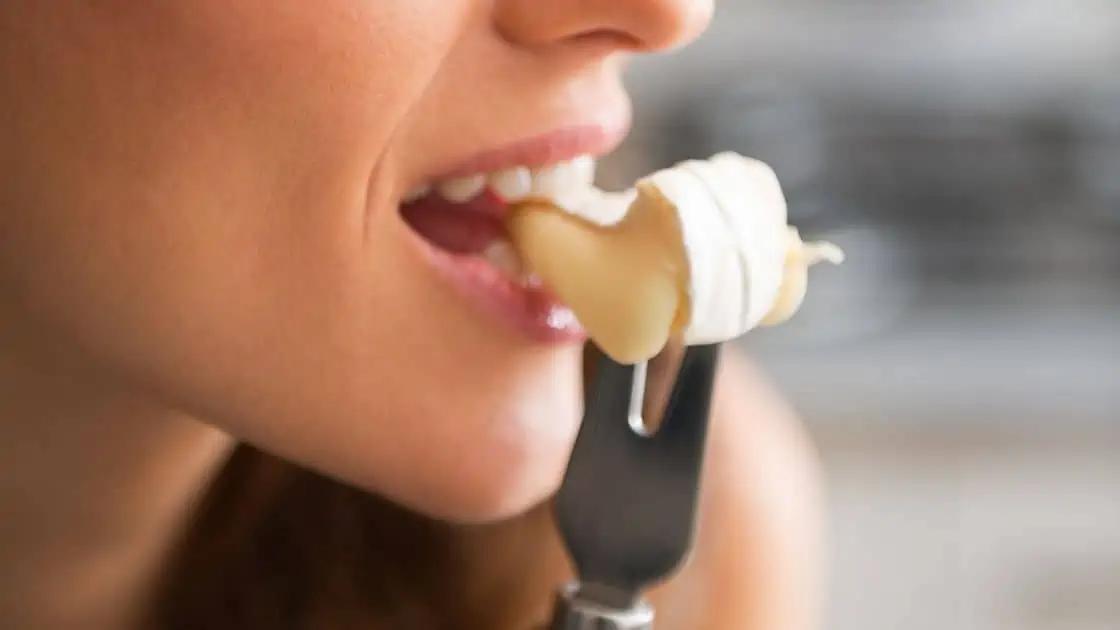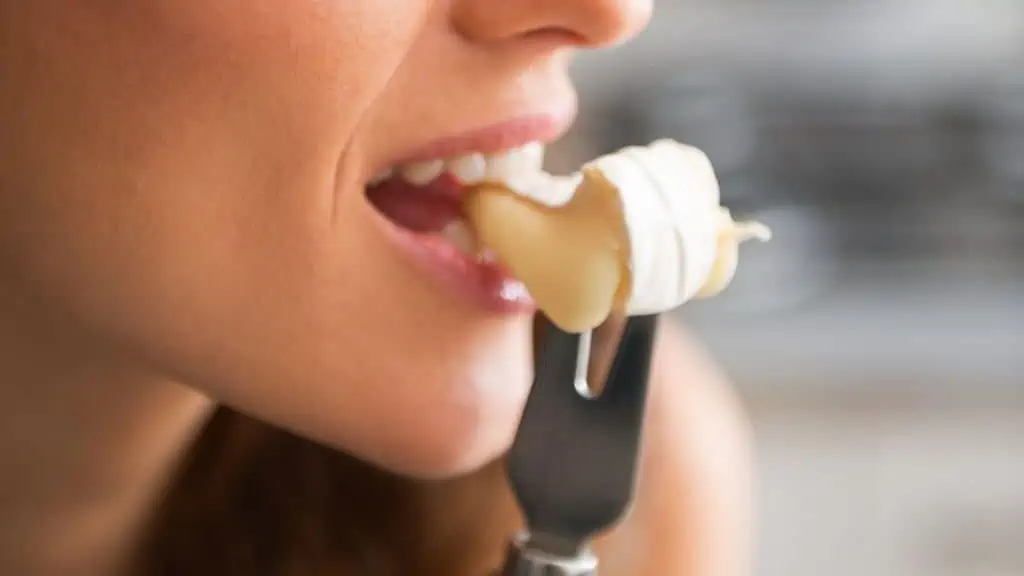 Was your cheese allowed by TSA officers? If yes, the good news is you can now enjoy your favorite cheese throughout your trip. American Airlines lets their passengers bring their food on board and consume them during the flight.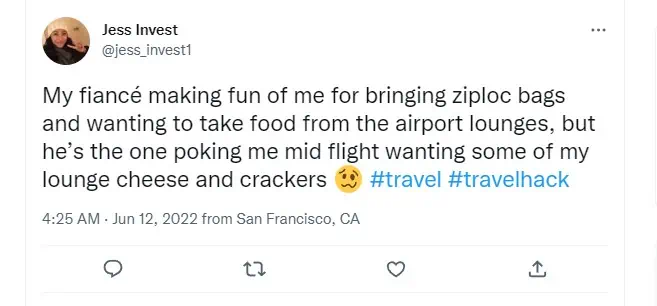 How Should You Store Cheese in Your Baggage?
Getting past the checkpoint is not just the only thing you should think about though. Consider how to properly store your cheese so they are not spoiled or mushed once you reach the airport.
For solid cheese, you should find a way to make them last at room temperature for about 6 to 8 hours. While for cream cheese, they should last around 2 to 4 hours at room temperature. If you have a long flight, bring an ice or frozen gel pack with you to store your cheese and place the cheese inside a bag that keeps them safe throughout the trip.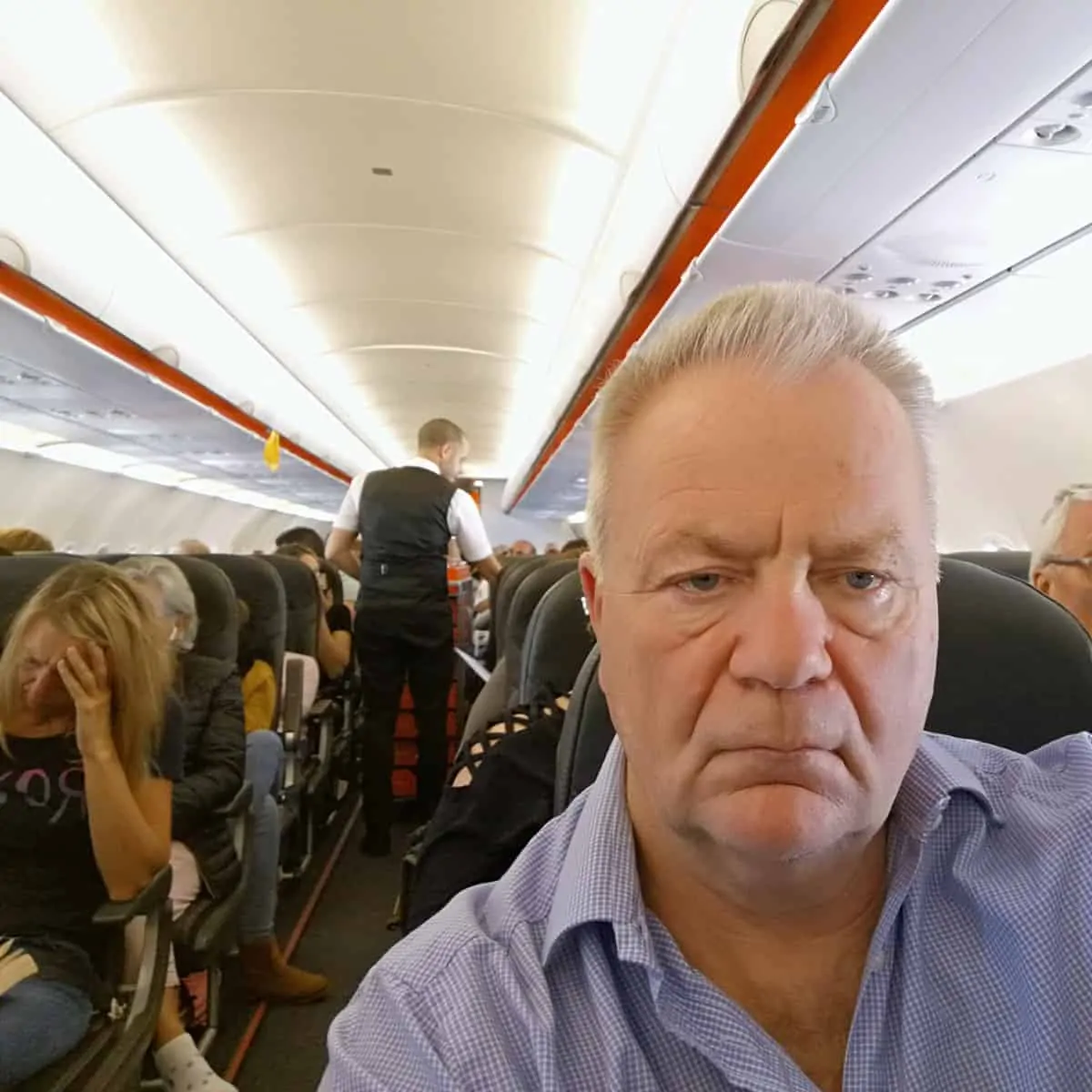 I have been traveling around the world by air since the early 70s and living overseas too. I worked for British Airways for a number of years and I am also a private pilot. About Me