Whatever the time of the year is when you decide to go to Alaska, you should expect the weather to change at different parts of the day, and this, combined with the warmer summers, can make you uncomfortable if you don't pack the right items.
If you're looking to go camping or hiking, you should be prepared for this too, as these areas can often be unforgiving, and as you want to be ready in case of an emergency, how much do you need to pack, exactly?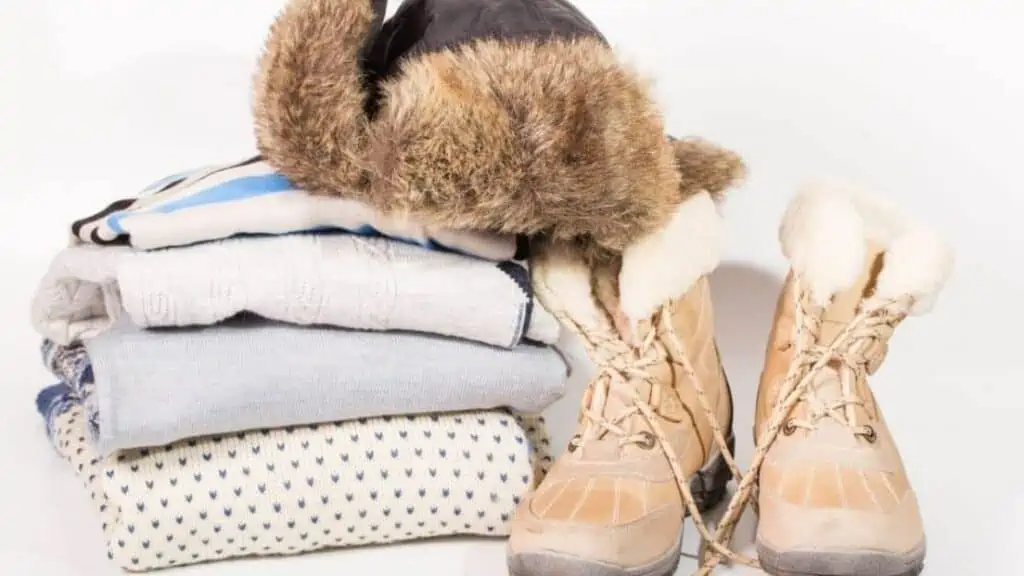 Below you will find what you need to pack when going to Alaska in the different seasons, what accessories you may want to bring, and what camping gear you'll need so that you can be prepared for the best and worst of Alaska.
Items For The Summer
During the spring and summer months of the year, many areas in Alaska reach around 24 hours of daylight, so you're going to be exposed more to the sun, and that can only mean you have more chance of getting sunburnt.
You should also pack for a sudden change in the weather, as you might have to check the weather conditions regularly as it can be prone to change without much notice, so you should be prepared.
Below you'll find the things you might want to ensure have a place in your packing, so you'll be able to get involved with a broader variety of activities without worrying about what gear you have.
Hiking boots, shoes, and rain boots, preferably waterproof
Warm hat for the cold early morning air and sunscreen
Lightweight fleece or down jacket
Waterproof rain jacket
Layering jacket and down sweater vest
Wool and moisture-wicking socks
Day bag, if you decide to go on a long hike
Sweaters, flannel shirts, or even some lighter long-sleeved undershirts and tops, for layering.
Hiking and waterproof pants or tights
Active or baggy shorts, swimming suits, and sandals
Any underwear, tank tops, or top bras that you may need, some pajamas, and a sleep mask will be useful for the all-day sunlight.
Extras For The Autumn And Winter Months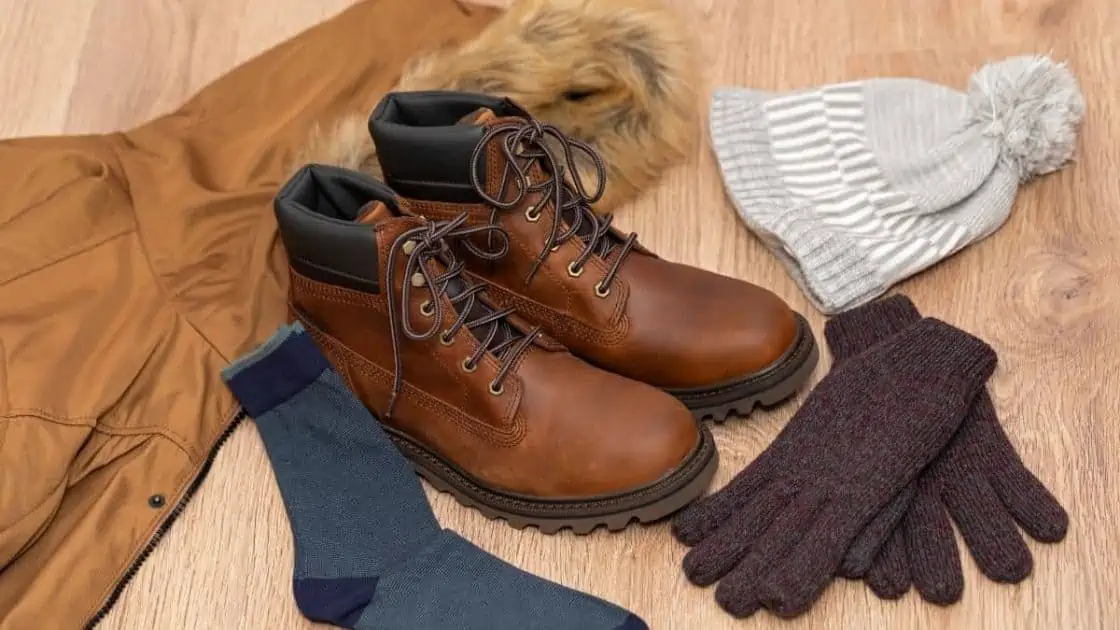 If you're going to Alaska between the months of November to March, first of all, you have an excellent opportunity to see the Northern lights, but you can also expect it to be cold, with temperatures reaching below freezing.
For this, you're going to want to bundle up, especially on those bitter cold nights, so if you aren't used to these kinds of temperatures, you might be surprised, but you can be prepared for it, so below, you'll see what extras you can pack.
Light gloves or mittens
An extra warm or light jacket or fleece and a parka
Long underwear
Snow or heavy-duty pants
Extra hoodie or sweater and a base layer top
Base-layer thermal pants
Fleece-lined leggings
Neck warmer
Insulated day pack, if hiking or camping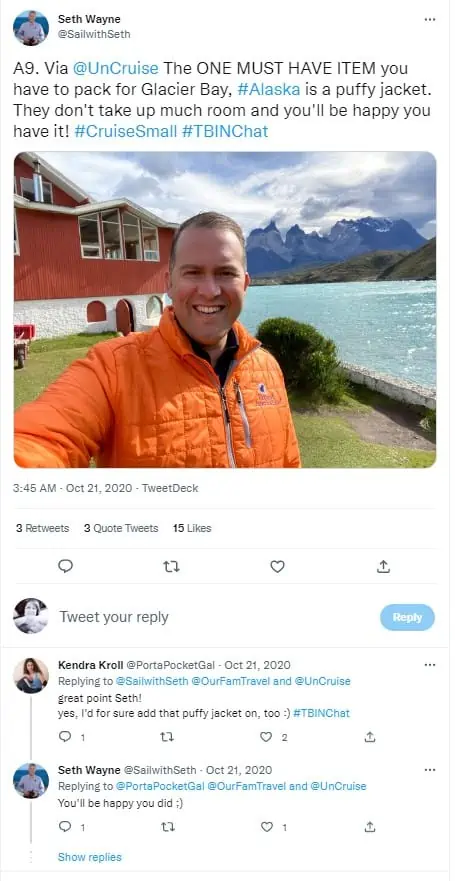 Accessories
These items can be helpful to you in your travels but are there to enhance your experience, so if you've gotten this far in your packing and don't have much room left, you might be able to limit or skip out on some of these.
Camera, and any lenses and accessories, as there are a lot of landscapes and wildlife opportunities to capture.
Binoculars and Alaska guidebook
Headlamp or portable light
Drying bags for your wet gear, which are especially useful if camping.
Sunglasses and sunhat or baseball cap
Portable charger and satellite phone if you are traveling to remote areas.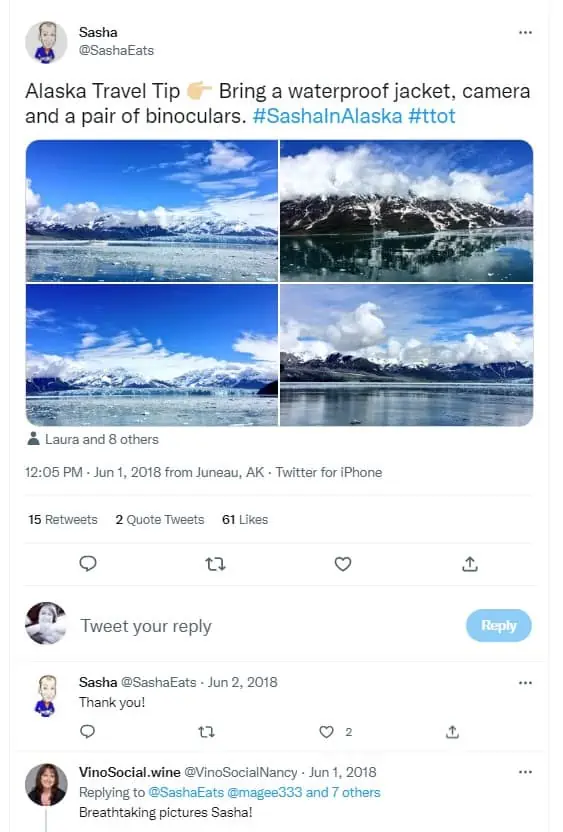 What If I'm Going Camping?
There is a lot to see in Alaska, so whether you visit the Denali, Gates of the Arctic, or Lake Clark national park, there are opportunities for you to go hiking, backpacking, fishing, climbing, and camping, not to mention the stunning wildlife you can see.
You can plan your route and activities down to the last detail, but having the right gear can make your experience much more enjoyable and can avoid you from getting stuck, cold, or even injured, as there is a lot that can go wrong in a national park.
The items below give you an idea of what you need, and for these, you might want to pack an additional bag or case alongside a day or evening pack, which can contain your snacks and provisions.
Woodcutting tools
Sleeping bag, preferably thermal
A 10-15 piece multitool or swiss army knife
Cord or rope, and pegs for fastening
Tent and tarp
Foam sleeping pad or mat for comfort
Snowshoes, for hiking
Refillable water bottle
Portable stove
Transfer shovel
Snow boots or shoes
Thermal flasks or mugs
Toe and Hand warmers
My Top Tip: If you haven't already then download the What3Words app to your phone. If you have an emergency while on a trail and need to call for help you can just open the app and it will give you three words to tell the emergency operator which they can use to pinpoint your exact position to within a few feet (for example, ///goats.everybody.bluffing are three words for a point on Fire Island off Anchorage). Download from the App Store or Google Play Store.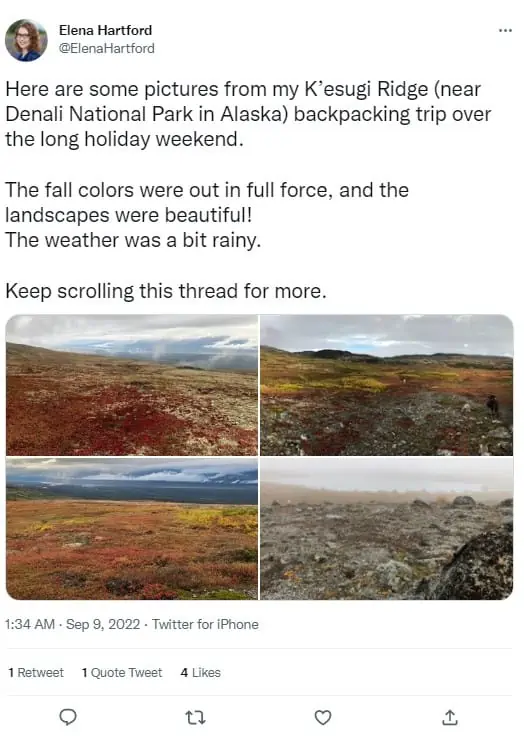 What If I Have Limited Space In My Luggage?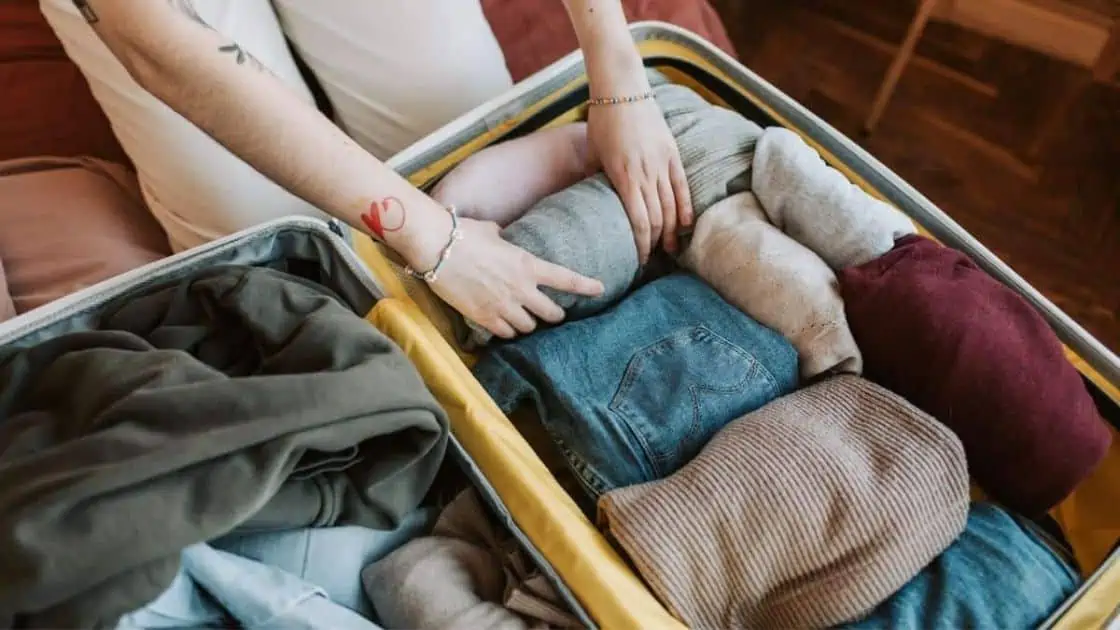 Your regular luggage, along with your camping gear, is a lot of equipment, and while you may be excited to get going, this prospect might worry you, as you might have limited room in your car, and many of these items would fill quite a few packs.
This is why getting organized can save you a lot of worries, and there may even be ways to save some space while having a fun and relaxing trip if you're planning on hiking or camping, so below are some tips you can follow.
Get The Basics Right
When you go on vacation anywhere else, you instinctively know what you need to pack to get you through the trip, and it shouldn't be much different here, but the biggest tip you can follow is to wear layers, as you can take one off if it gets too hot.
You also want to check the weather for the time of year you're going, so if you wish for the warmest temperatures, you can visit between June and August, and you'll also experience the least amount of rain, but you still may want to prepare for it.
The only issue with this is that many travelers decide to travel during this time, so reserving hotels and renting equipment might be more challenging for you, so if you have the room in your packing and the will to carry it around, you could try the off-season.
Make A Detour To An Outdoors Or Clothing Store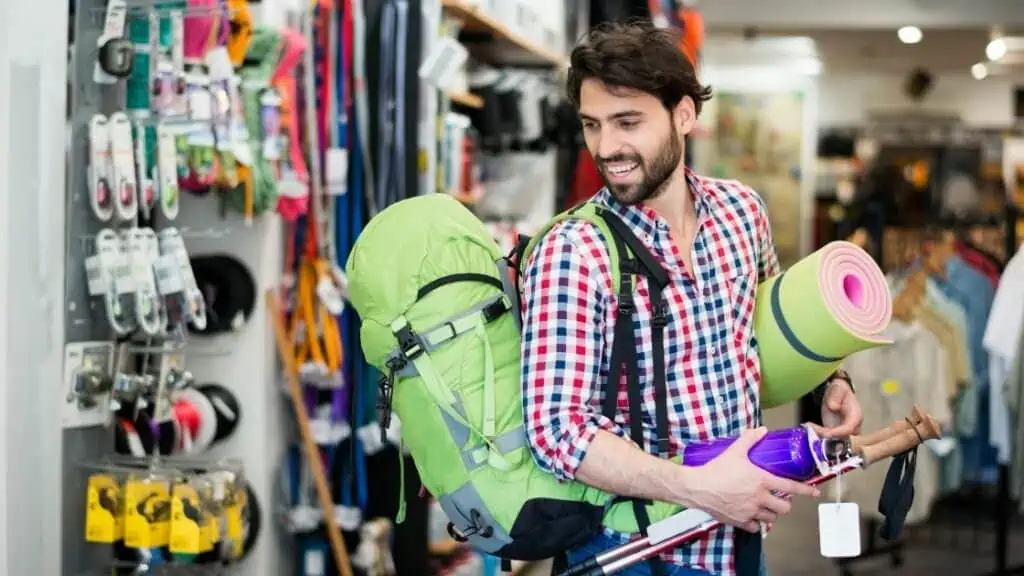 While in Alaska, there are many outdoor stores, including Mountain view sports fly shop, Denali mountain works, REI, Log cabin sporting goods, sportsman's warehouse, and a host of others.
You can also find a variety of boutiques and even an H&M if you find you are packing a bit lighter than you'd like, and here you can save room for these items until you really need them, and you can get recommendations from staff, especially in the outdoor stores.
Many of these stores are based in Anchorage or the surrounding area, so be sure to stop here and stock up on anything you need.
If you're going in a group and you have a huge list of items you need to bring with you, consider giving each member a piece of the gear and make it their responsibility to carry and take care of these items, so one person could be in charge of food, for example.
Not only do you have a better system, but you can be more organized with your gear and take better stock of what supplies you need, and if you're still struggling with this, you can organize shorter stays of 4-7 days.
This may not look like a substantial amount of time, but it is possible that you can do 2-3 excursions per day, and a whole week gives you the chance to explore the small roadside communities and parks that are off the beaten path so that it can be worth your time.
Check National Park Websites
As well as these websites can give you updates on any fees and the possible weather conditions so that you can plan ahead, and other websites can provide you with advice on what you need to wear and pack.
You could also rent any gear you need from these stores, so this saves you from having to carry all your newly acquired gear which is just going to take up space in your attic or garage, so guides like these from experts are worth having a look at.
With bears around you may want to take bear spray with you but beware as you cannot take bear spray on a plane so you will have to buy or rent a can when you arrive.
Alaska Packing List (Printable)
Hopefully, you will find this packing list useful. You can download and print it here – Ultimate Packing List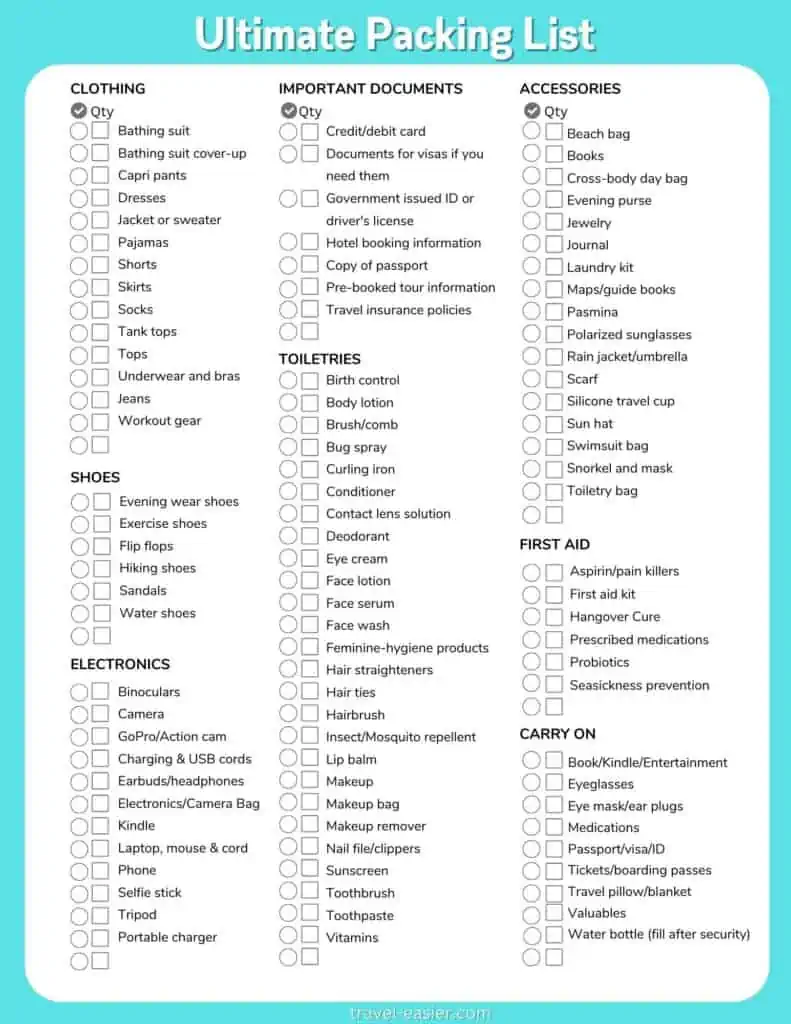 What to see in Alaska
The Bottom Line
With this packing list, you have a good idea of what you need to pack for the time of year you are going there, so you have options on how much you can pack and carry with you, but then you want to have a comfortable and stress-free experience.
Of course, there are essentials you need to take with you, but these are listed to help you acclimatize to the region and the weather, which can catch some people out at times, so this is something you may want to avoid.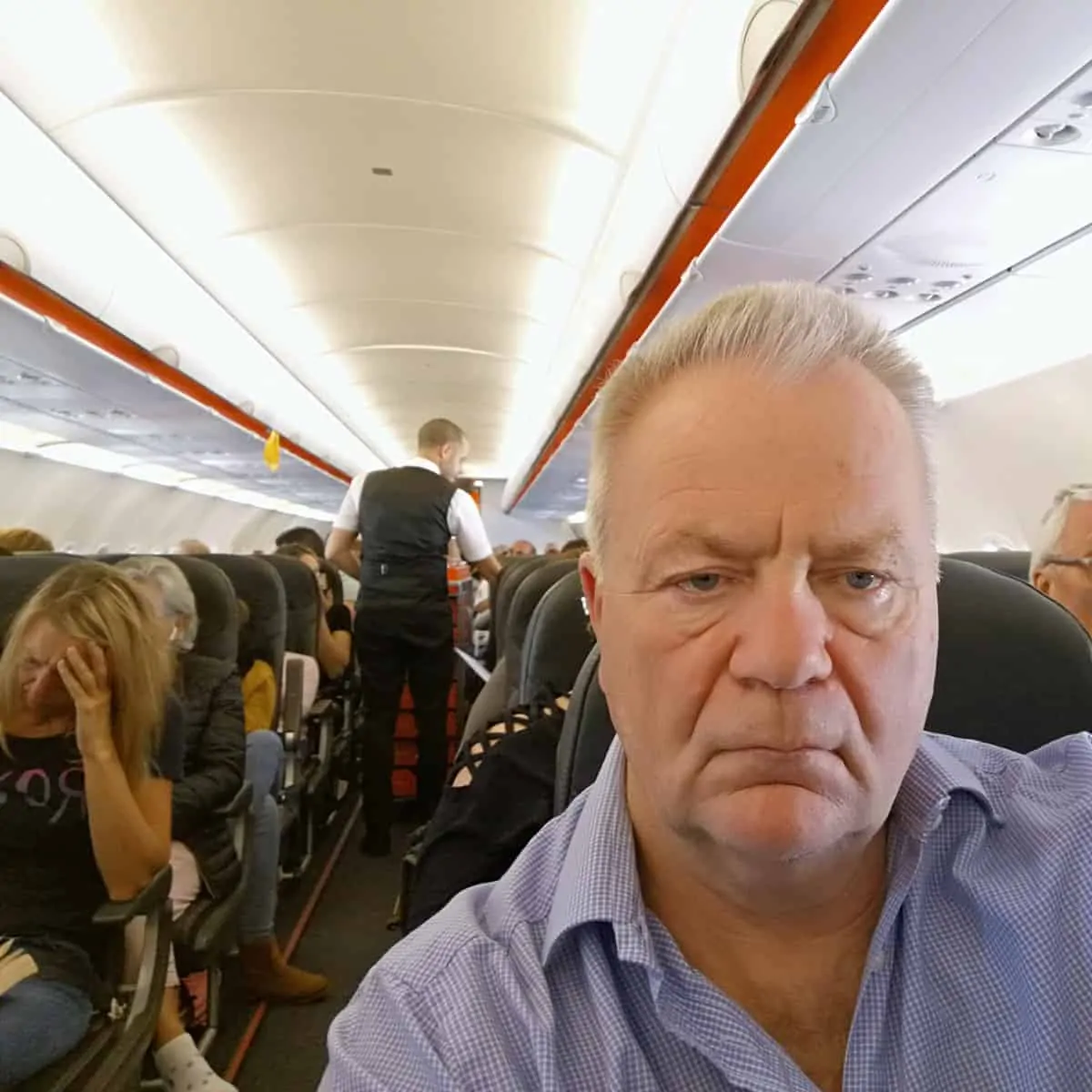 I have been traveling around the world by air since the early 70s and living overseas too. I worked for British Airways for a number of years and I am also a private pilot. About Me