You'll likely see people sporting fanny packs on airplanes more often than not, thanks to the rise of lightweight travel due to increased checked luggage costs.
They can be a convenient way of holding travel documents, including passport and boarding pass, along with other items as many fanny packs have multiple zipper pockets.
If you're planning on traveling with a fanny pack on your next trip, here is what you need to know.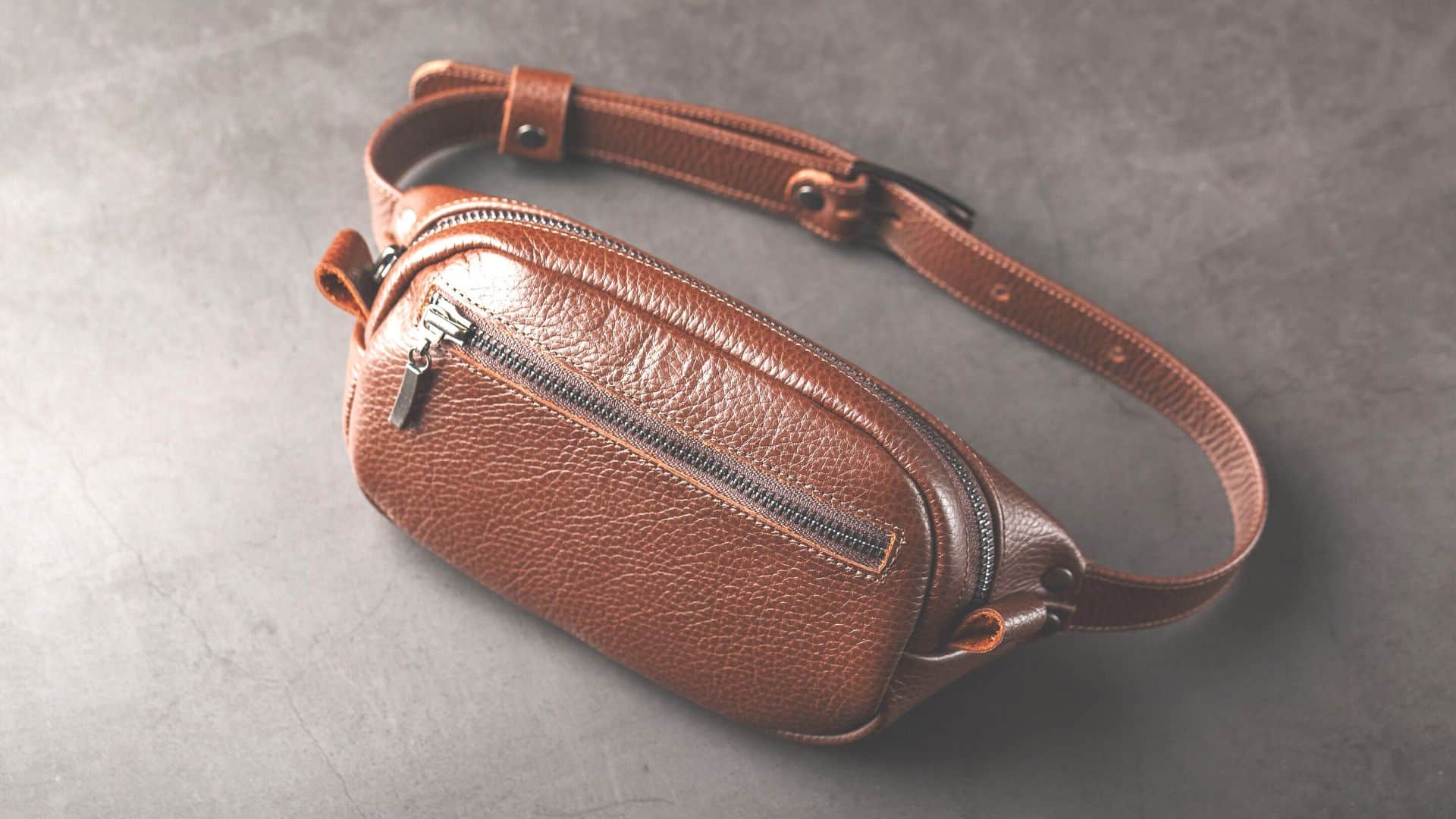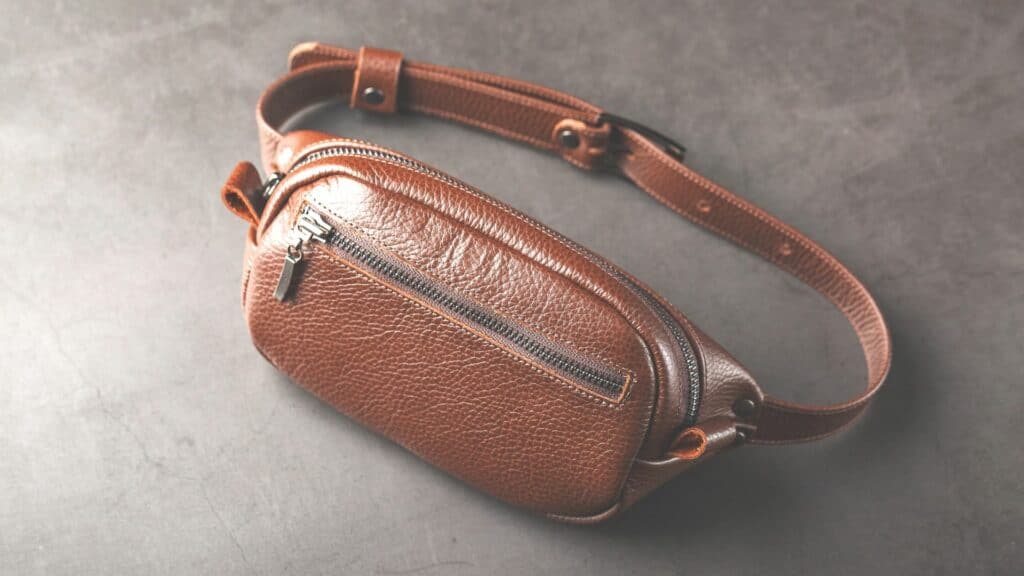 What is a fanny pack?
A fanny pack (known as a bum bag in the UK) is a small bag that is typically worn around the waist, with the bag resting against the lower back. The design is versatile, allowing for the bag to be worn on either the front or the back. Fanny packs are often associated with tourists and people who are traveling so be aware that it may single you out as such to potential thieves.
They are practical and stylish accessories that can be used for many different types of activities. They are especially popular with hikers and people who love the outdoors because they make it easy to keep hands free for navigating or for using trekking poles.
Fanny packs or bum bags are often confused with another type of bag that is slightly larger and is sometimes referred to as a "money belt". Money belts are worn around the waist on the back, but they are larger and capable of holding more items. People who are traveling with a lot of important documents might opt for a money belt instead of a fanny pack because of this.
Can I wear a fanny pack through airport security?
While you may be tempted to wear your fanny pack in the security line, you should be aware that wearing a fanny pack in the security line could cause problems, depending on what the bag contains.
If you have anything in the fanny pack such as a liquid (perhaps a small body spray or a small bottle of perfume) then these must be removed and placed in your quart-size liquids bag before you pass through.
Likewise, if you have any metal items in it such as your car keys or house keys then these will set off the metal detector and result in further screening and delays.
Unless you know that you only have items in the bum bag that will not cause a problem then it may prove best to remove it and either place it in a separate security bin or put it inside your carry on bag so that it pàsses through the x-ray machine during screening.
If you have valuable items in it such as jewelry or even important documents, particularly your passport, then the best place to keep fanny packs safe through airport security is in your carry on bag.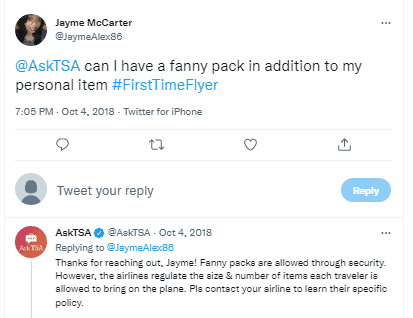 Can you wear a fanny pack on a plane?
There are no restrictions that state you cannot wear a fanny pack on a plane during a flight.
With some airlines (such as Delta), if you wear it then it will not count as a personal item so, in that situation, wearing it makes sense as it would effectively give you an additional "carry on" allowance.
Before you decide to wear it in addition to taking a carry on bag and one personal item you should check with your airline.
Does a fanny pack count as a personal item or carry on?
Although there is no way that an airline baggage policy would make a fanny pack count as a carry on bag by most airlines, instead it would often count as your one personal item limit. In this case as well as your one carry on bag, you would not normally be able to also take other items such as a small backpack, a purse, a large wallet, a duffle bag or a laptop bag.
Some airlines wouldn't even consider it a personal item so you could take a personal item too. Obviously check with your airline before assuming you can take it, a carry on bag and a personal item.
Let's face it, most fanny packs are small and, particularly if you were wearing a jacket or similar piece of clothing over it, then no one would know it was there anyway.
It would have to be a very diligent and nitpicky gate agent to spot your fanny pack and make an issue of it if you also had one carry on bag and say a purse too as a personal item. If that happened then they may insist that your carry on goes in the hold.
Clearly, United Airlines consider a fanny pack to be a personal item as their answer below to a passenger's question on Twitter clarifies:
However, Delta Airlines take a different view as if it is worn throughout the flight Delta do not consider a fanny pack a personal item: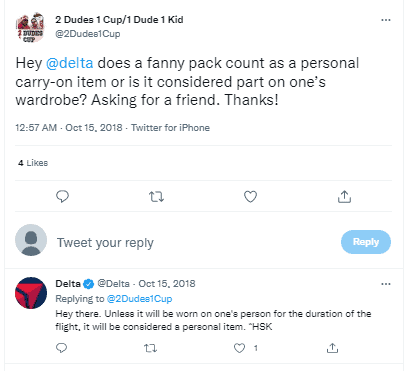 Can you wear a fanny pack with a backpack?
You would be able to wear a fanny pack on a plane as well as a backpack on most airlines as the fanny pack would count as your personal item and your backpack as your carry on bag.
That is provided that you are not also intending to take a piece of carry on luggage on board the aircraft with you. In that case, with a few exceptions, you would technically be taking one bag too many.
If you are in that situation then common sense would suggest that you slip the fanny pack inside either your backpack or your carry on luggage, at least until you are airborne. That way your (small) backpack would count as your personal item.
Tips for traveling with a fanny pack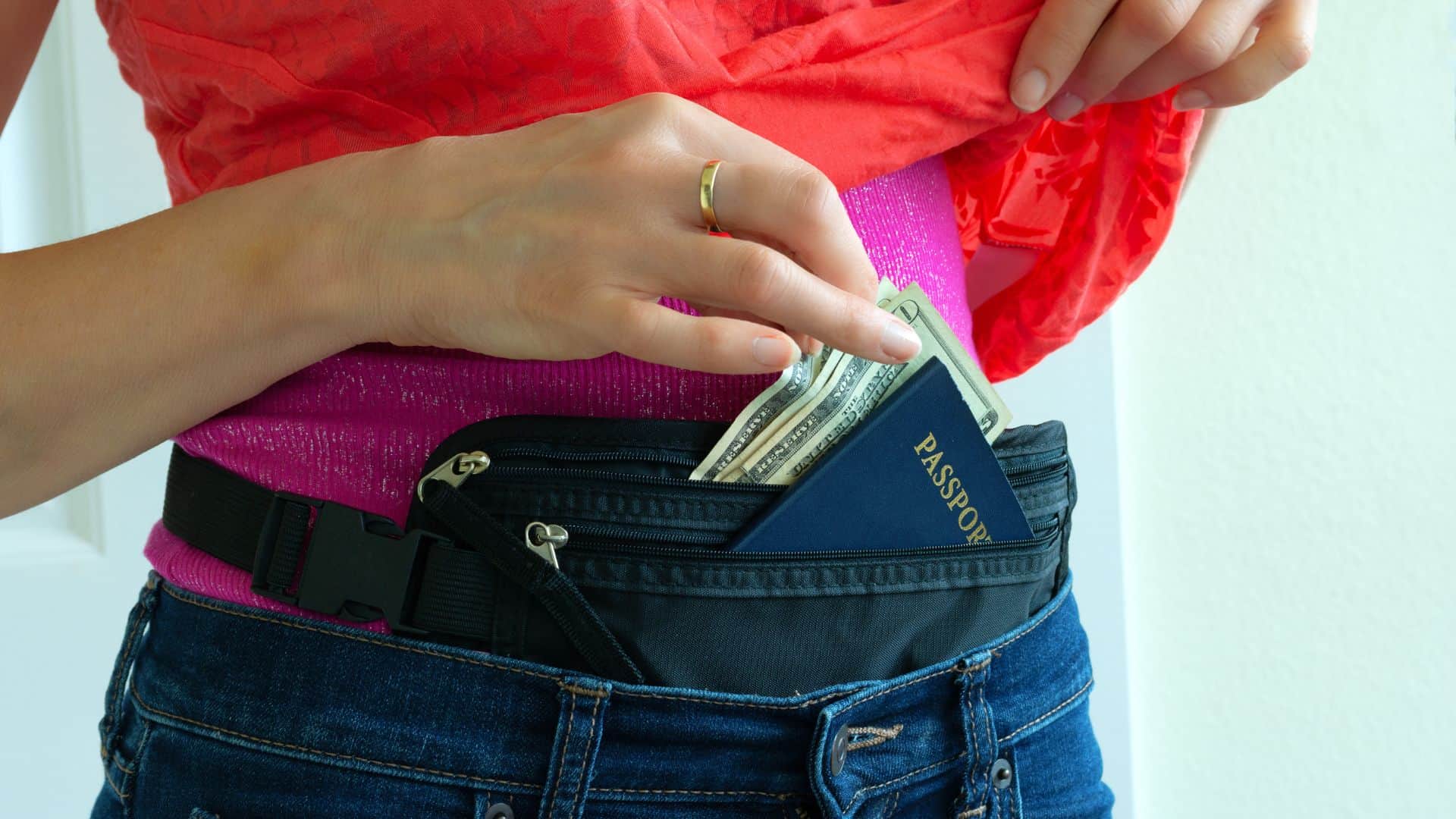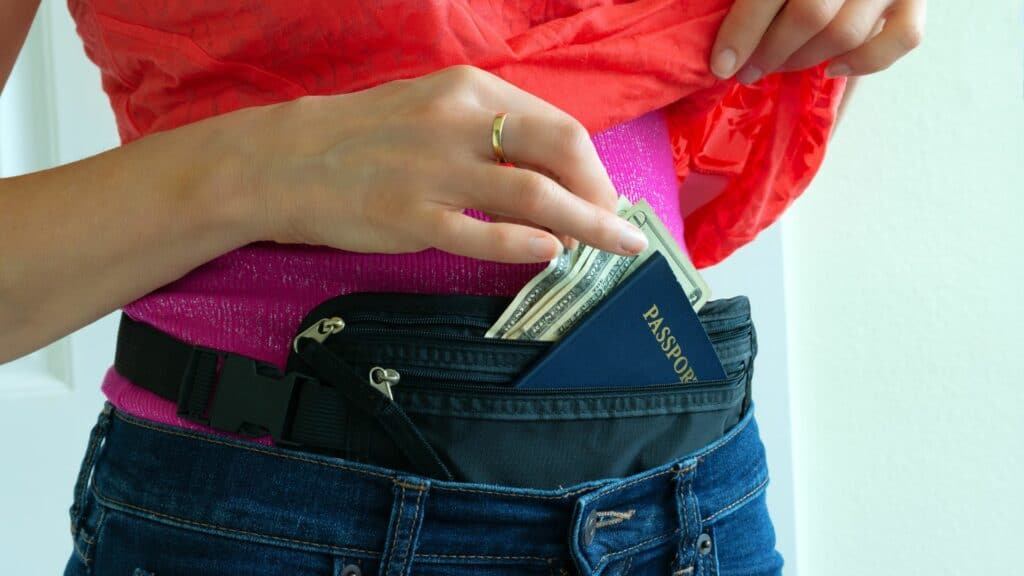 If you have decided to bring a fanny pack on your travels, there are a few steps that you can take to make sure that your fanny pack is clear in security and doesn't cause any issues during your flight.
Fanny packs come in all different shapes and sizes, so the first thing that you should do is determine what size is allowed on your flight if the bum bag will be taken as your personal items in addition to a carry on bag.
| Airline | Maximum Dimensions for Personal Items (in inches) |
| --- | --- |
| American Airlines | 18 x 14 x 8 |
| United Airlines | 17 x 10 x 7 |
| Delta Airlines | No specific size but must fit under seat in front |
| Alaska Airlines | No specific size but must fit under seat in front |
| Southwest Airlines | 18.5 x 13.5 x 8.5 |
| Spirit Airlines | 18 x 14 x 8 |
| Frontier Airlines | 18 x 14 x 8 |
| Jetblue Airlines | 17 x 13 x 8 |
Major Airlines Personal Item Sizes
After you know what size is appropriate, make sure that you keep the fanny pack as clear as possible of anything that may need to be x-ray screened. This includes any liquids or things that are considered a liquid as these must be placed in your quart-sized liquids bag. Clear your fanny pack of anything that might trigger the metal detector alarm so need further screening from a security officer.
Perfect fanny packs for travel
These are two examples of very popular fanny packs for travel on Amazon.
Final Words
Fanny packs are a great choice for many activities, but there are certain situations where wearing a fanny pack is unwise. If you want to bring a fanny pack on a flight or wear it in the security line, make sure that you keep it clear of anything that could trigger suspicion. You should also make sure that your fanny pack is the appropriate size for the situation.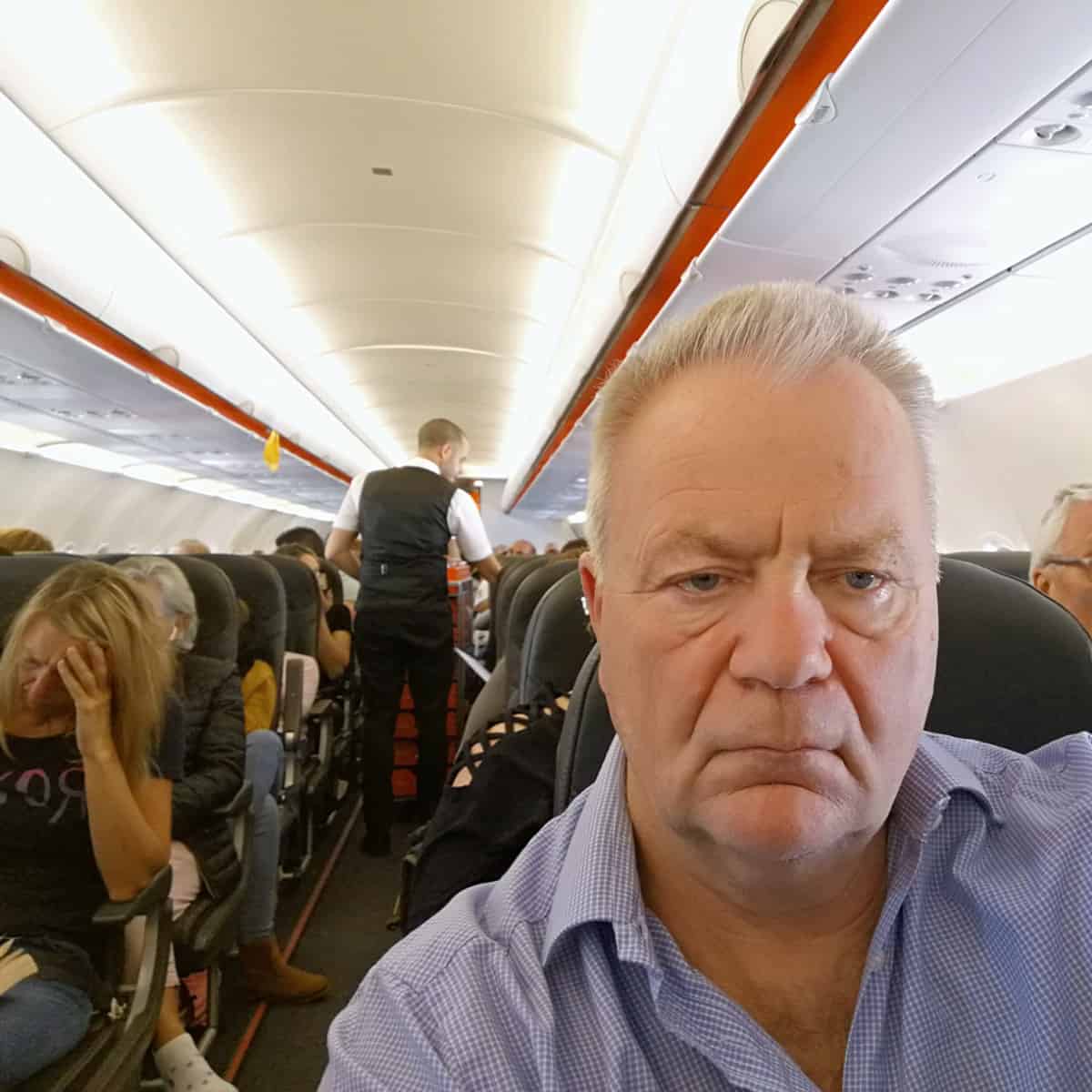 I have been traveling around the world by air since the early 70s and living overseas too. I worked for British Airways for a number of years and I am also a private pilot.