If you're planning a trip to Las Vegas, it can be both an incredibly exciting, and anxiety-inducing experience.
Anxiety inducing because you want to make sure that you have all of the correct items packed safely in your suitcase.
There's nothing worse than going on vacation, only to realize that you've forgotten an essential item that you'll now have to replace with a more expensive version bought on the strip.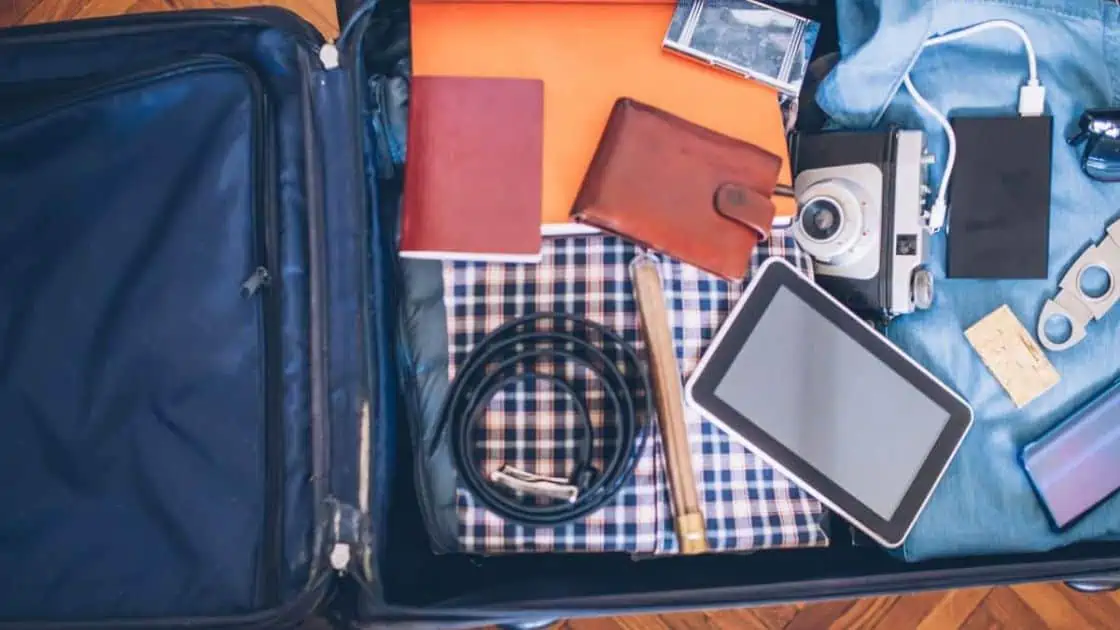 Don't worry though, because here is a list of all of the key things you should take with you on your trip to Las Vegas. Simply keep reading to find the essentials for vegas below.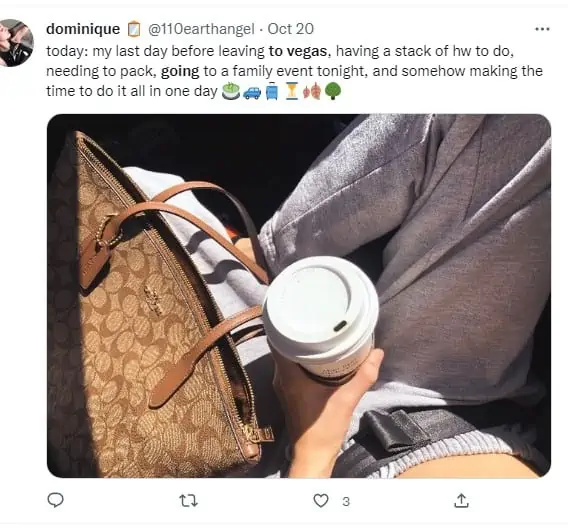 Clothing
Let's start off by discussing some of the most important clothing items that you should bring along with you for your trip.
During your stay in Las Vegas, you'll require both casual, and evening wear to make sure you're adequately prepared.
Clothes For The Evening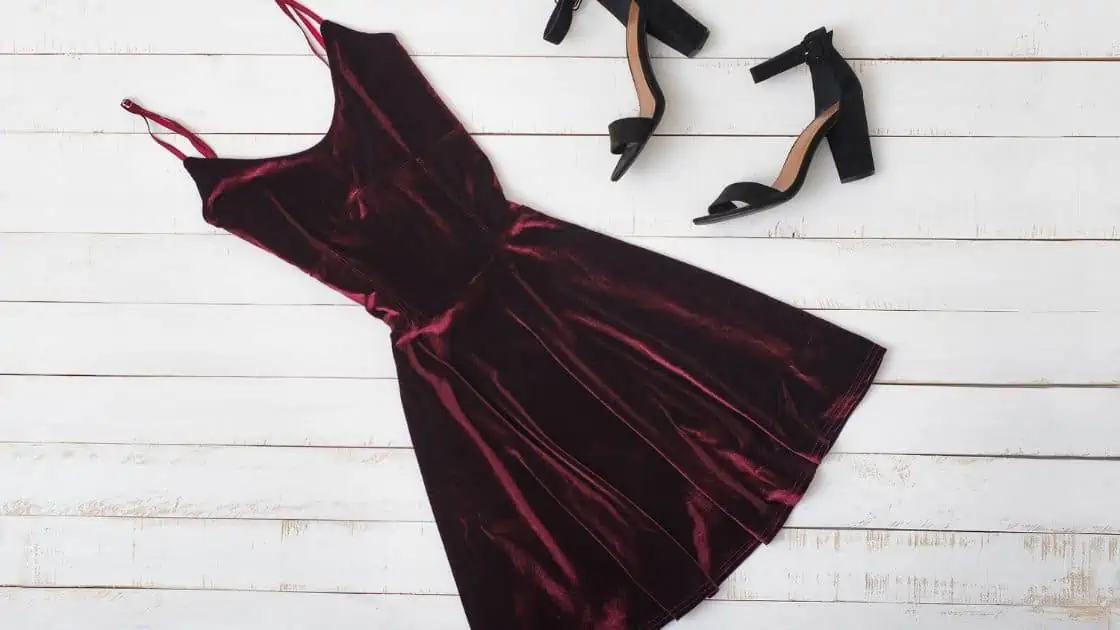 For the evening, you'll need to bring along some dressier items for the events you'll attend in the nighttime.
Vegas is full of shows and performances, and chances are you've already got some lined up.
You can make these as glamorous or as dressed up as you like because after all, Las Vegas is a place of excess. Don your sparkliest outfit along with some shoes to match and you'll fit right in.
Bring some more subtle evening pieces too in case you decide to take a trip to one of the fancier restaurants located there.
Casual Clothing
Next, you'll need to pack some casual clothing for the daytime, which will make up the bulk of the clothing items in your suitcase.
Take note of the weather when you're traveling, as it gets incredibly hot in Vegas, so make sure you've got plenty of t-shirts and shorts packed.
You'll be doing a lot of walking in the trip too, so make sure that the items are loose fitting, and won't cause you any discomfort from wearing them all day.
Jacket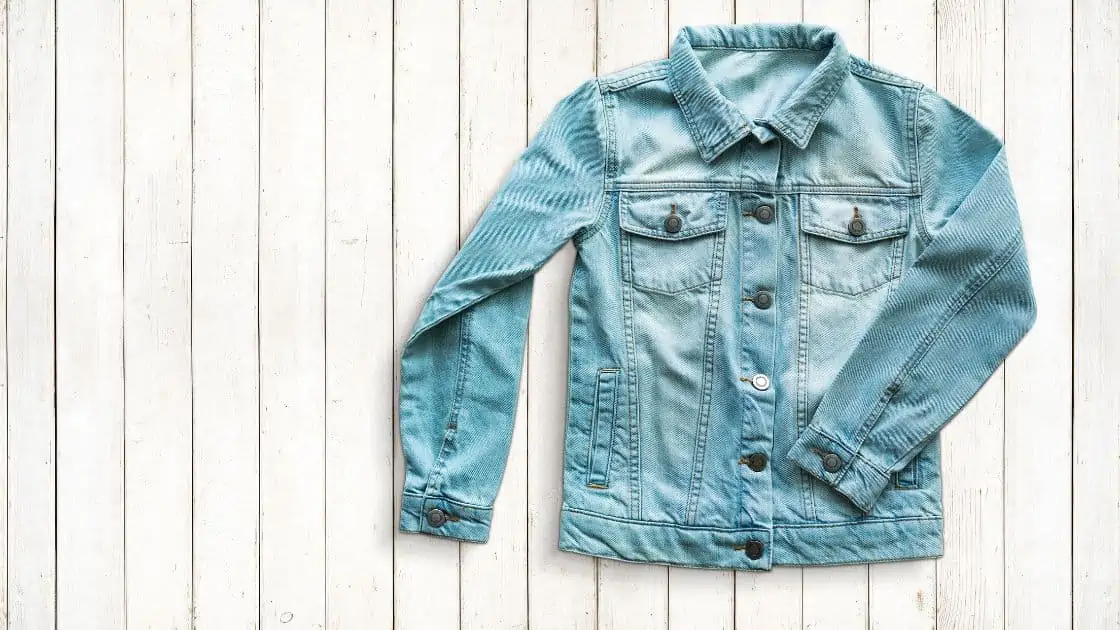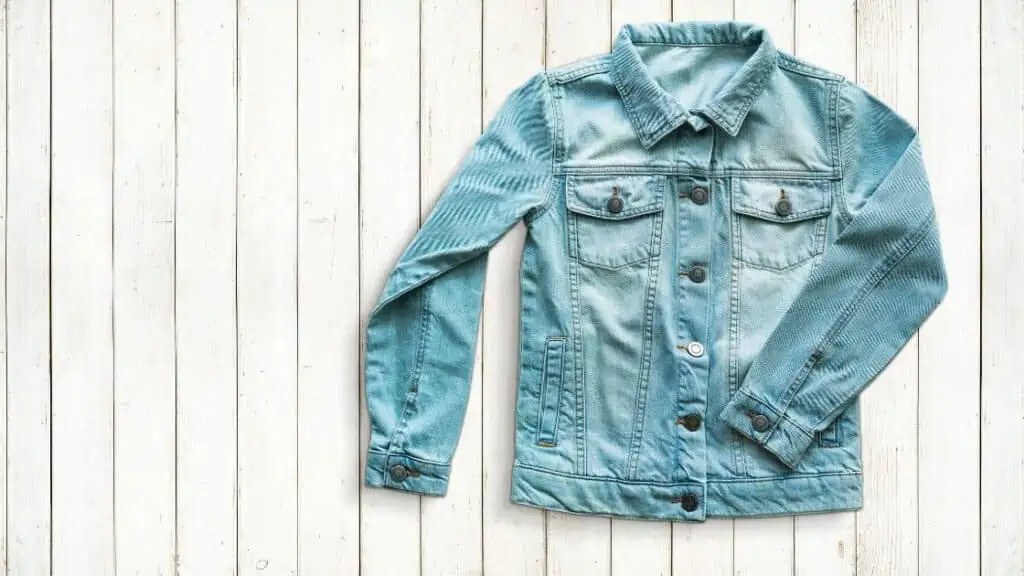 It's also a good idea to bring along a very light jacket, or a sweater that you can slip over when the weather cools during the evening.
Even if it's still incredibly hot during the night, you'll need it for the air conditioned buildings that you'll be frequenting. Because of the number of people in there, the staff always make sure that it's well air conditioned, which can result in it getting a little bit chilly sometimes.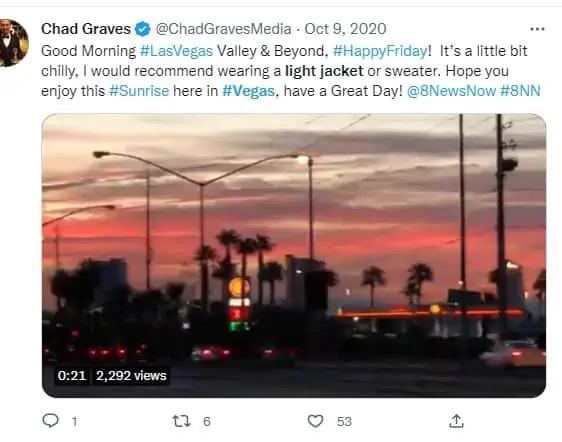 Bathing Suit
Next, you'll need to bring a bathing suit that you can wear whilst you're reclining beside the pool.
This is one of the best parts of the holiday and is your chance to rest and relax.
It's a good idea to pack three bathing suits so that you always have a clean one at hand. If you only have two, this will do as well, as you'll have one to wear whilst the other dries in your room.
Because you won't be doing any arduous swimming in your swimsuit, you can pick some fun shapes and styles because there's no fear of them falling off unexpectedly (what a nightmare).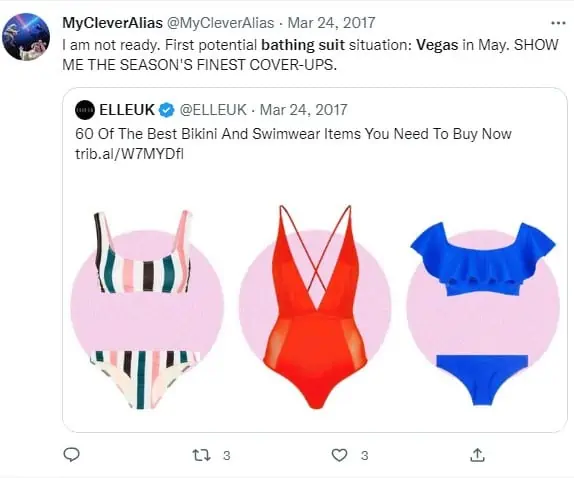 Gym Clothes
These aren't an essential part of your packing list, but if you're somebody who is meticulous about your workout routine, then we recommend that you bring along some gym leggings with you.
Most hotels will have a gym inside, so you'll likely have the opportunity to work out if you'd like to. If you're unsure whether or not this is the case you can simply ring up to find out.
Underwear
Another essential item that you'll need to make sure you pack plenty of is underwear. Not having enough underwear for your trip can be an absolute nightmare, so make sure you have one for each day, plus a few spares.
Shoes
The next most important items that you'll need to bring along with you are shoes. You can bring along some fancier heels for the nighttime to go with your evening attire, perhaps some fun sparkly ones would work well for such an occasion.
For the daytime, your shoes will need to be sturdy and practical. There are lots of things to see along the strip which will involve more walking than you probably expect.
So it probably makes sense to bring along a pair that you've already owned for a while and trust to be comfortable.
You can also bring along some flip-flops, which are perfect for walking in the heat. Another popular pair are crocs, which are equally comfortable and make a great daytime shoe.
These will have you sorted for those long days spent walking along the strip.
Sun Protective Items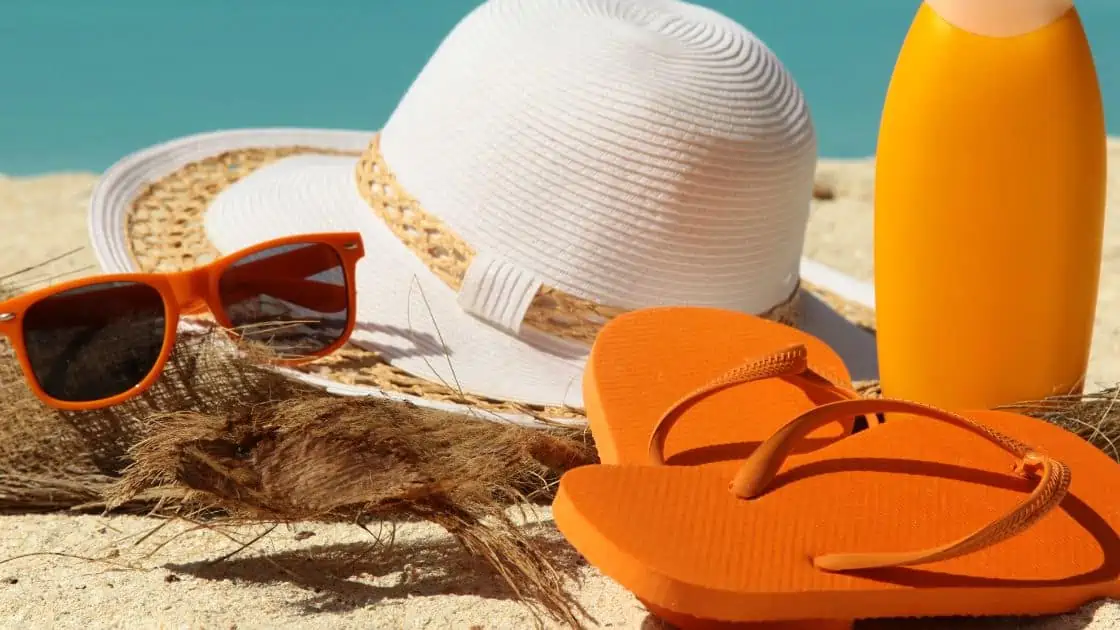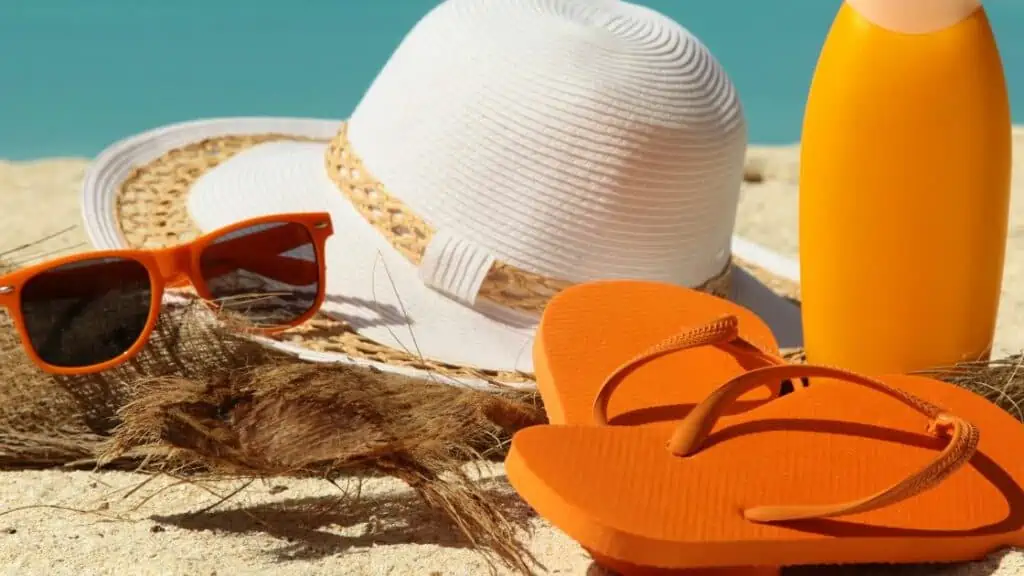 Make sure that you bring along a few sun hats with you, so that your head is adequately protected from the heat throughout the trip.
You'll also want to make sure that you bring along some sunglasses that are of good quality. Purchasing these on the strip will be incredibly costly, so make sure that you've got them packed.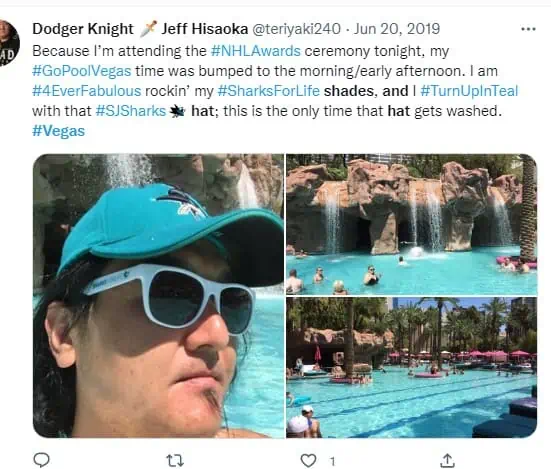 Bags
Another item that's essential to your trip is a fanny pack. This is an incredibly safe and easy way to carry around your money.
Simply slip it on in the morning, and you won't have to worry about carrying around a heavy bag on your shoulders all day.
You can also bring along a backpack if you have your family in attendance and need to bring additional items.
Choose one with comfortable straps that you won't mind carrying on your shoulders all day.
Another option is a pool bag. If you want to make sure that you have all of your items at hand when you're reclining with a beverage, invest in a slightly larger tote bag for ease of access.
This way you can avoid having to go back and forth to your room.
Electronic Items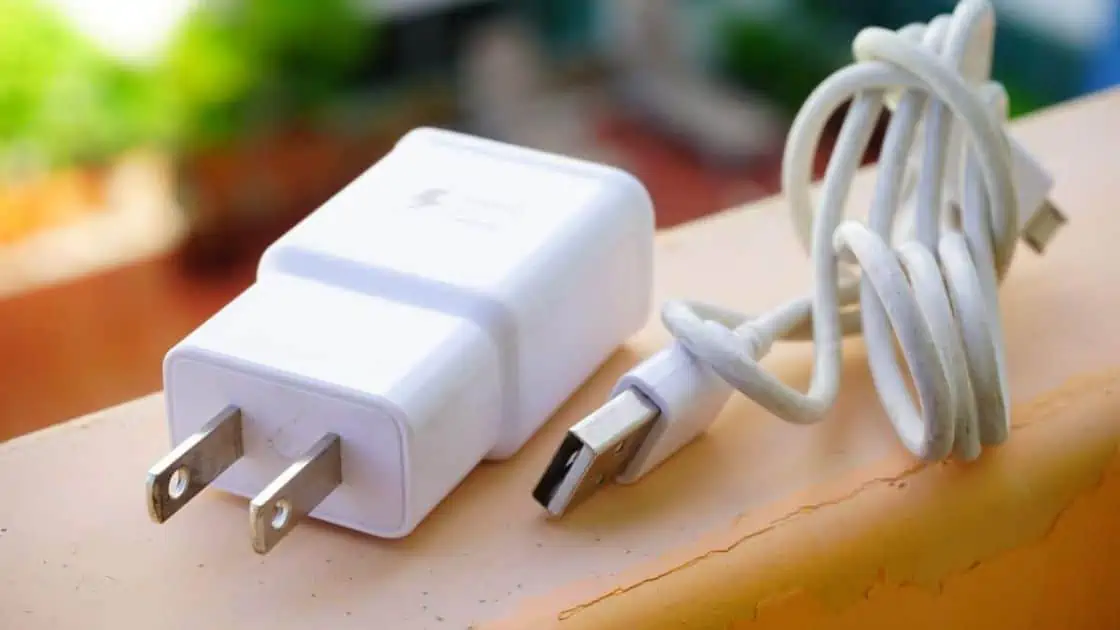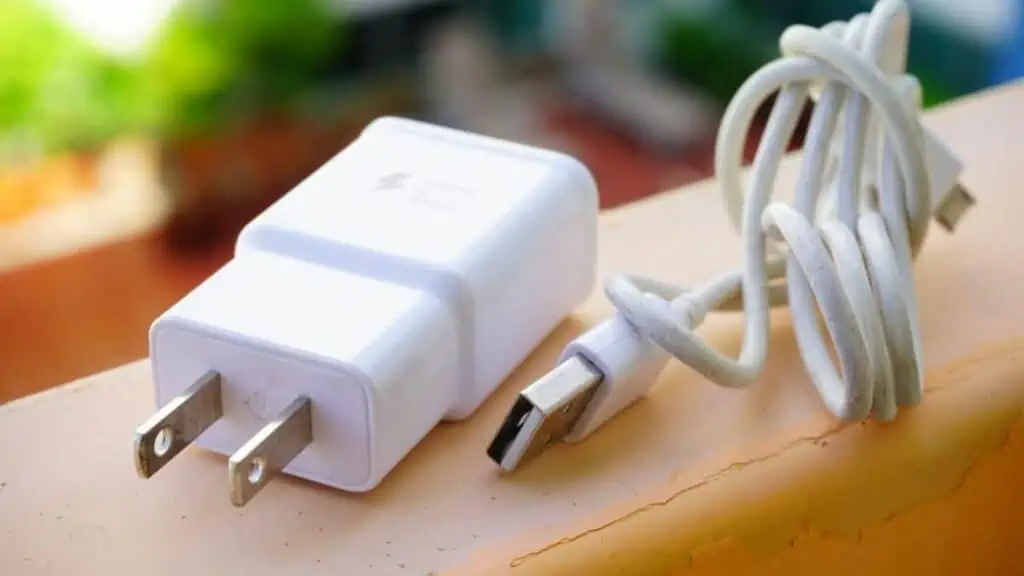 These are some of the most important things you'll need for your suitcase. In terms of electronics, make sure that you've packed enough chargers.
It's a good idea to bring one charger per person so that you can all have your phones handy.
A good idea, if you have one, is to bring along a kindle or a tablet. This way, if you have some younger children with you, you can keep them entertained with this device whilst you relax by the poolside.
First Aid Kit
Although it's not essential, it's always a good idea to make sure that you have a small first aid kit packed, in case any accidents happen.
You can purchase lots of miniature-sized first aid kits online, that is easy to carry along with you on your trip.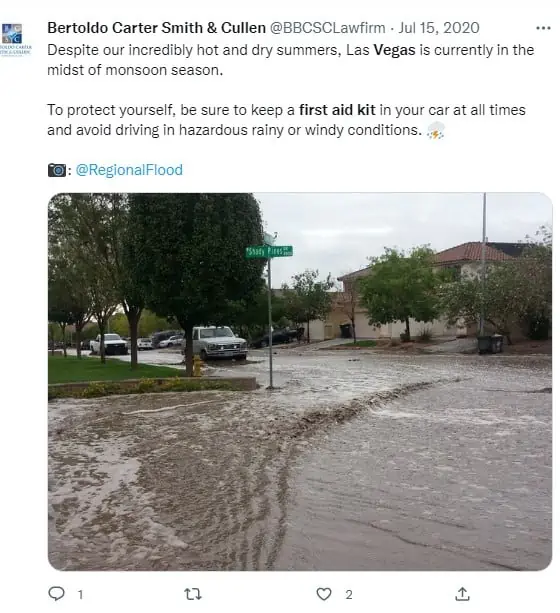 Toiletries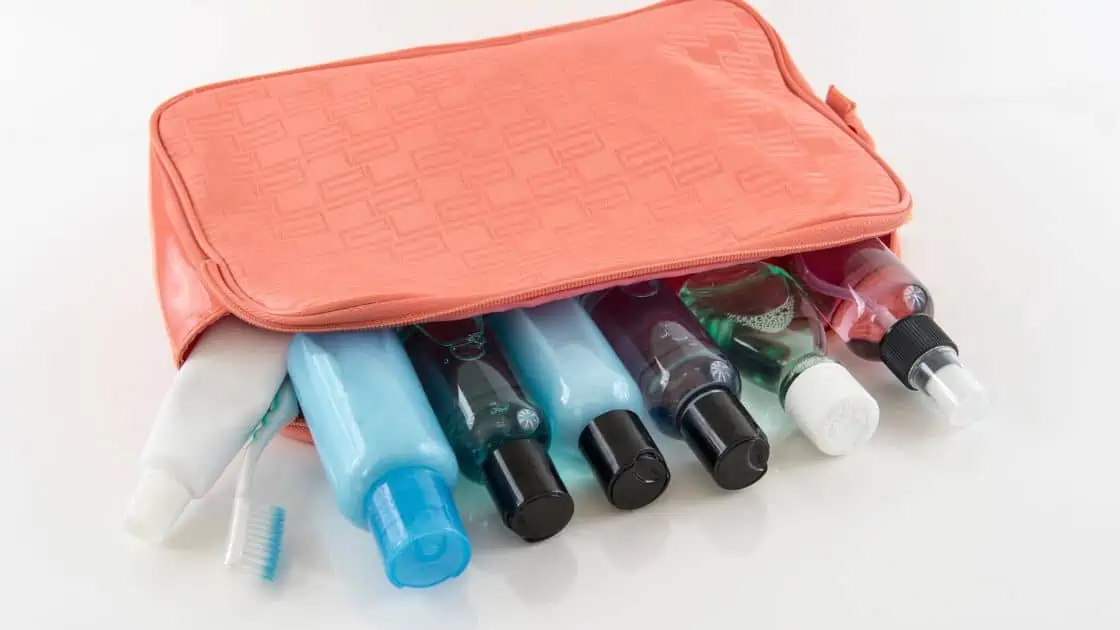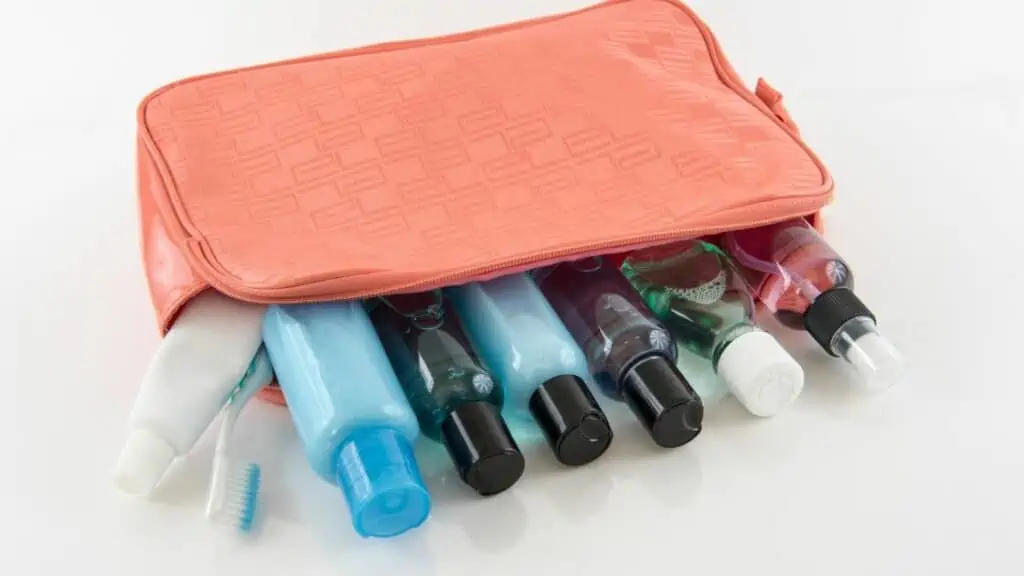 Toiletries are something that you can purchase in Las Vegas itself, but it's always a good idea to bring your own, to avoid having to spend any additional money and go through the hassle of locating them.
Bring along some of your favorite deodorants, soaps and shampoos, to avoid having to use the cheaper versions found in hotel bathrooms.
If you're a contact lens wearer, make sure that you've packed plenty of spares in case you lose any, along with plenty of solutions.
Ear Plugs
Although you might not initially consider packing ear plugs for your trip, you never know if you might end up staying next to noisy neighbors.
If this is the case, you can easily tune them out with your ear plugs and have a good night's sleep.
Bags For Used Clothes
It's frustrating having to place your dirty clothes alongside the clean ones in your suitcase once you're done wearing them.
This is why it's always a good idea to bring along a few plastic bags that you can put them in once they're dirty.
It's also a good idea to pack your shoes in plastic bags too for your trip back, in case they've accumulated any dirt throughout the trip.
Feminine Hygiene Products
You might not expect to get your period on your trip away, but sometimes it's easy to lose track of time, and there's nothing worse than being caught unaware.
Make sure that you pack plenty of feminine hygiene products so that you're well prepared in case your period does come.
Food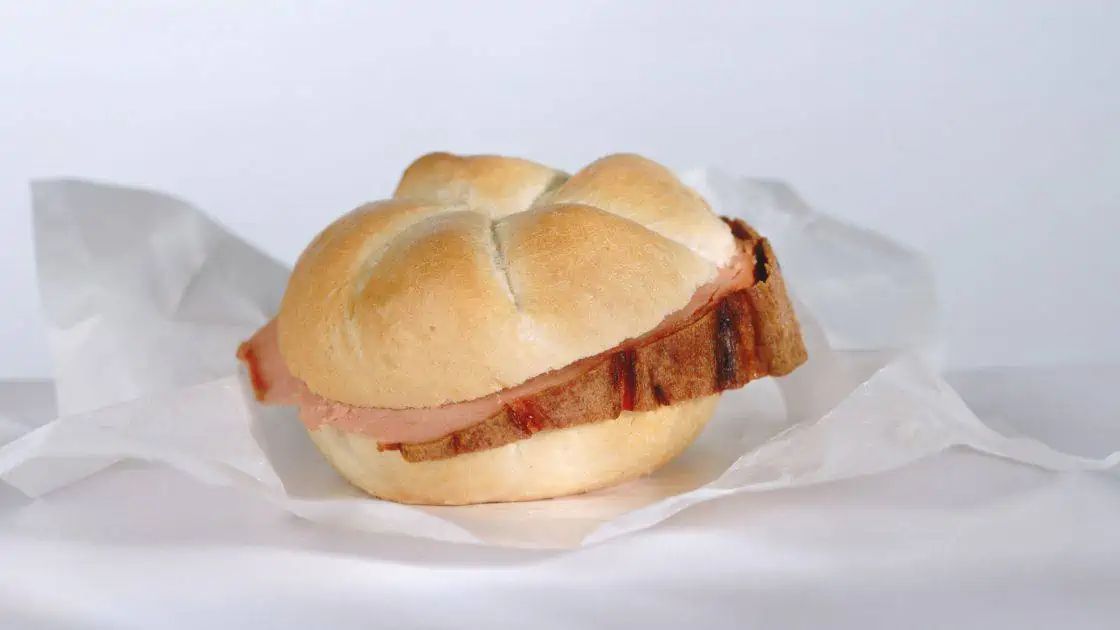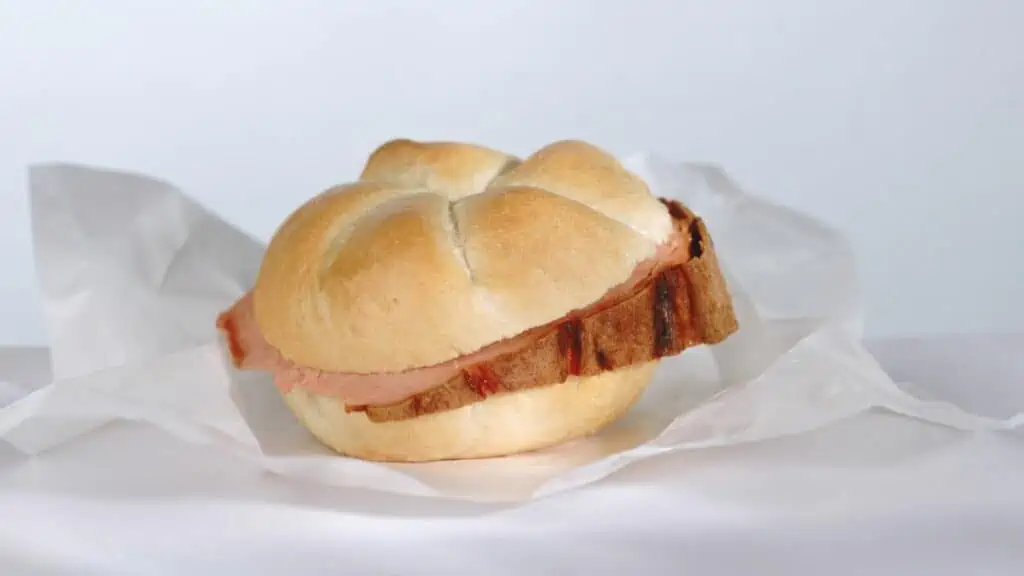 Plane food isn't always the best, so it's a good idea to bring along some pre-prepared sandwiches with you. You can also bring along some chocolates or raisins for your wait at the airport.
One thing you won't need though is food for your stay in Las Vegas. It is hard to get away from eating food of every kind imaginable.
Ultimate Packing List (Printable)
Hopefully, you will find this packing list useful. You can download and print it here – Ultimate Packing List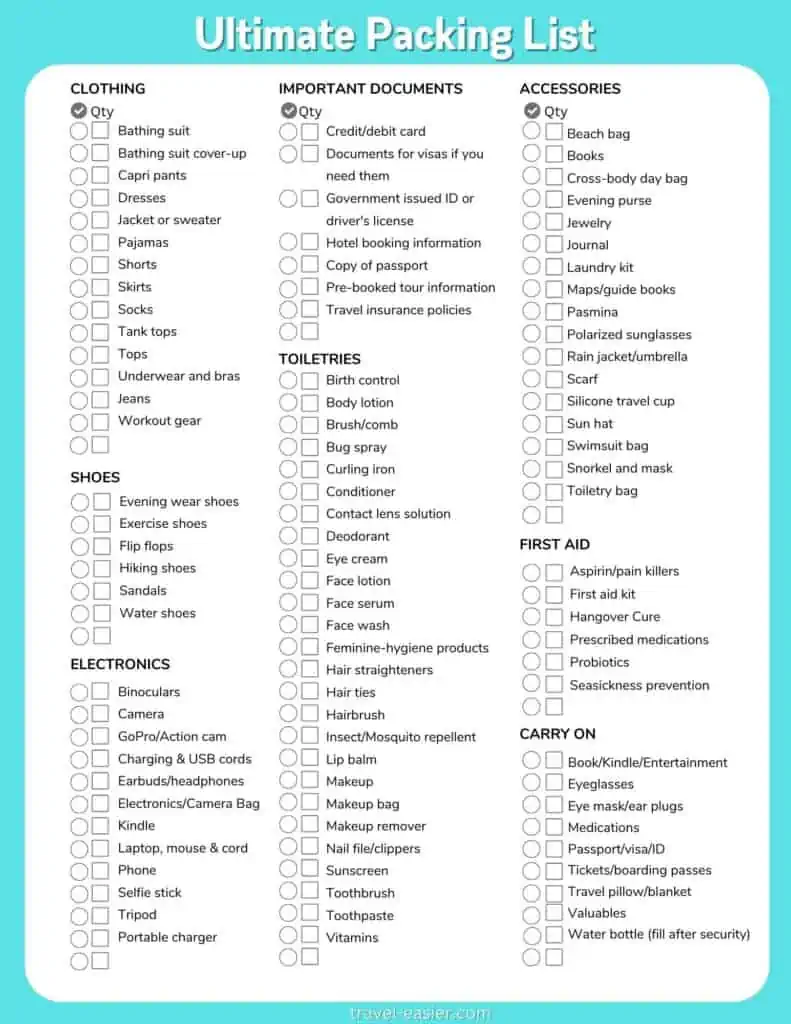 What to see in Las Vegas
Final Thoughts
Although packing for a big trip like Las Vegas can seem overwhelming, it's not actually that difficult to prepare once you have a list of items laid out in front of you.
Simply read the list compiled above, and check that you've got everything that you need. Then you can sit back and relax, and enjoy the vacation.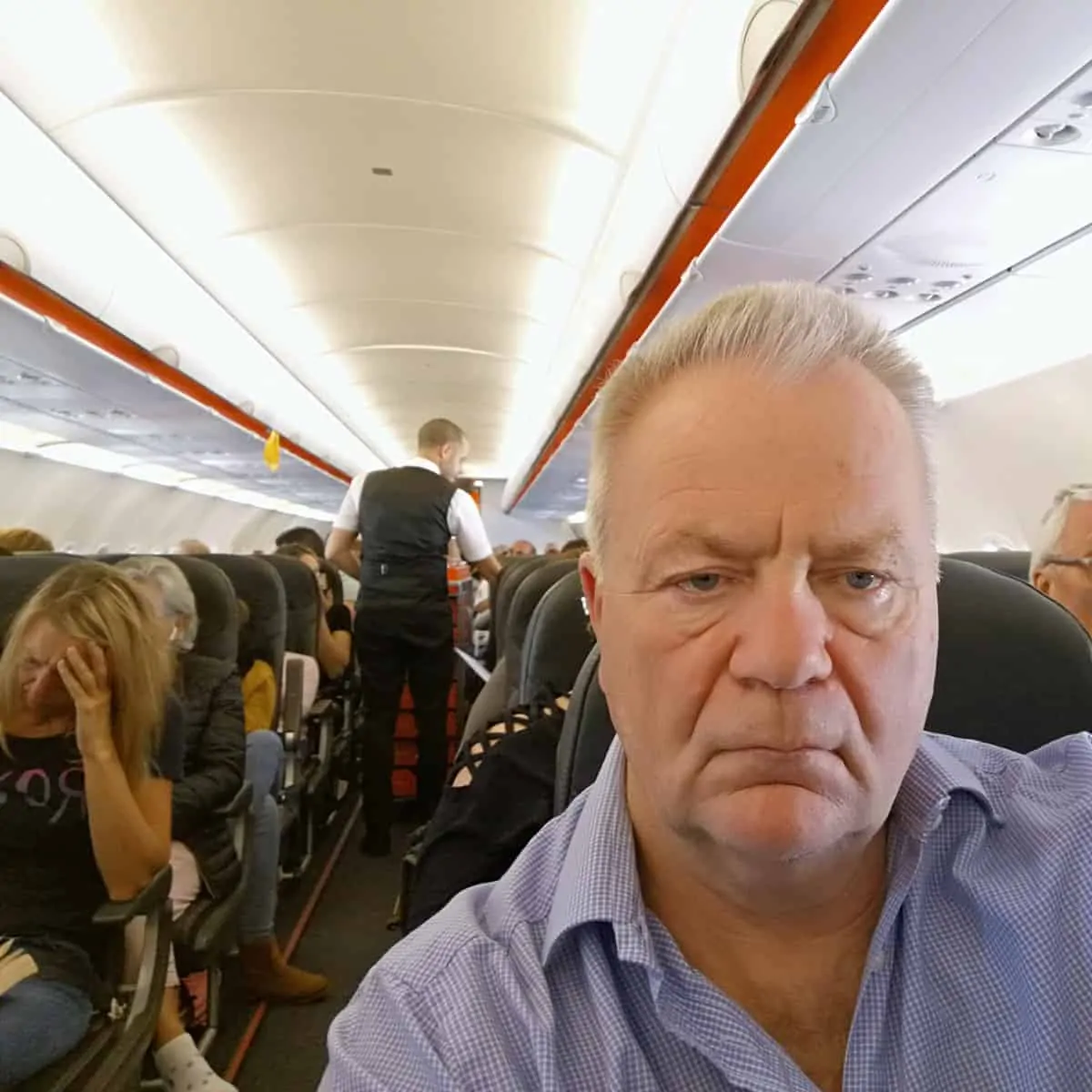 I have been traveling around the world by air since the early 70s and living overseas too. I worked for British Airways for a number of years and I am also a private pilot. About Me