Keeping a phone charged is absolutely essential for many these days, particularly with power-hungry smartphones. Gone are the days of mobile phones whose batteries used to last almost 10 days between charges, like my much-missed old Nokia.
Of course you will have to keep your cell phone in Airplane Mode from the time you start taxiing until you land at your destination. You will not, therefore, be able to make phone calls or send texts while on the flight.
Interestingly, there seems to be some evidence that a phone charges quicker when in Airplane Mode so that is a bonus.
I will go through the options available to you on many flights if you need to charge your phone during the flight.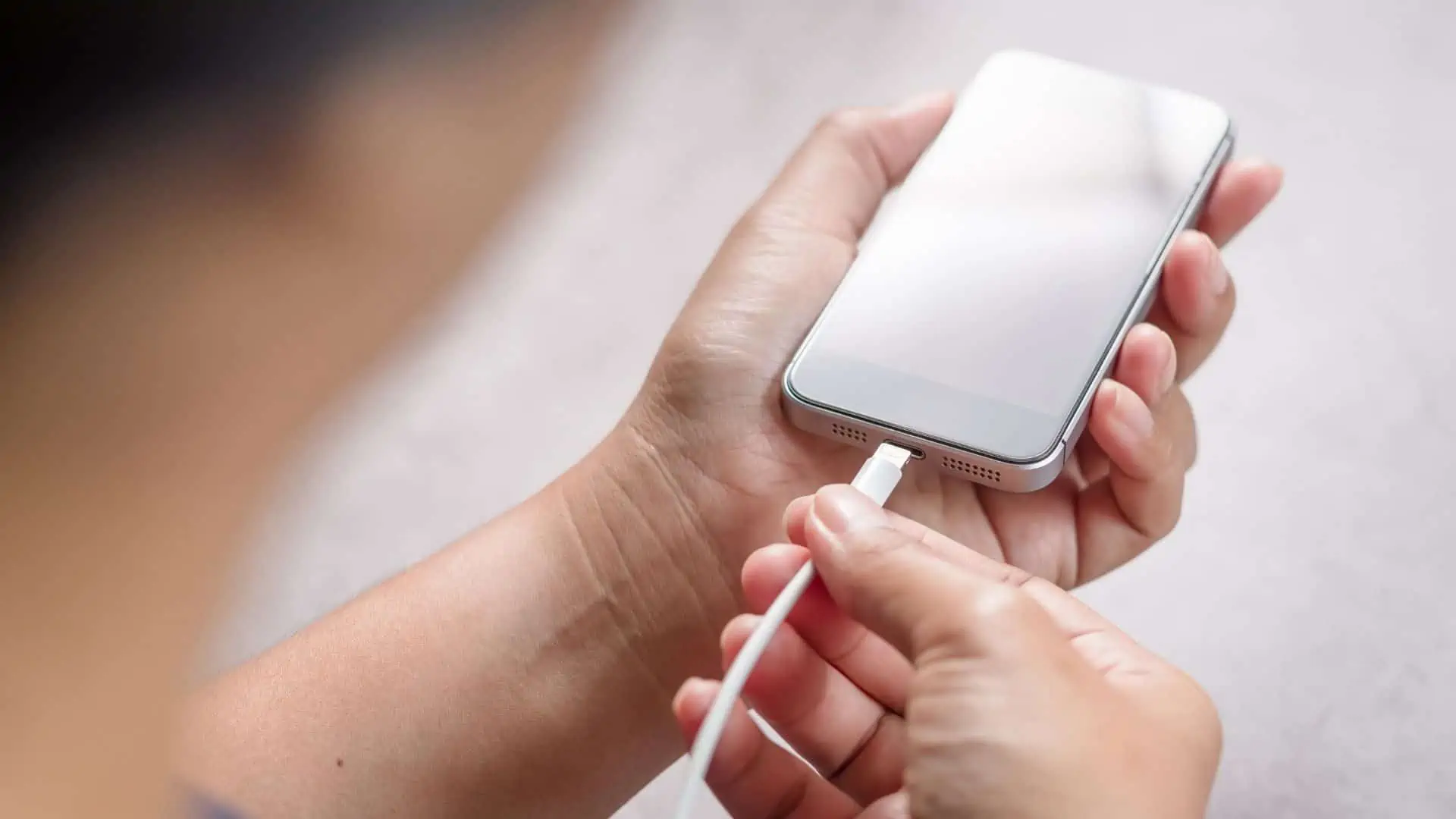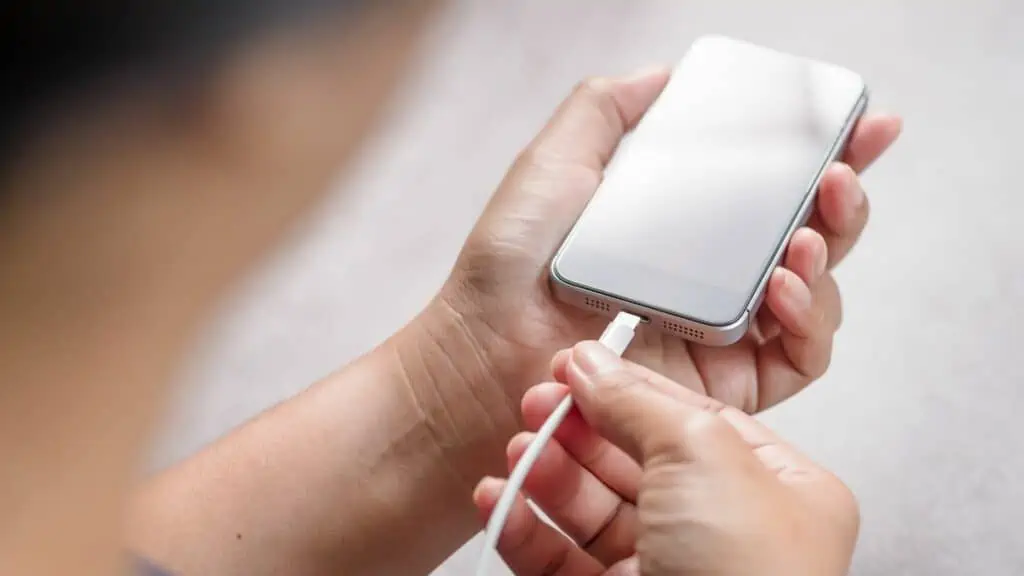 Different ways to charge your phone on a plane
Fortunately there are ways to keep your cell phone's power demands happy by using an aircraft's power ports, USB port or by taking the means to recharge with you such as a portable battery charger.
You will also be able to keep the batteries in your other electronic devices topped up too using the following methods.
USB port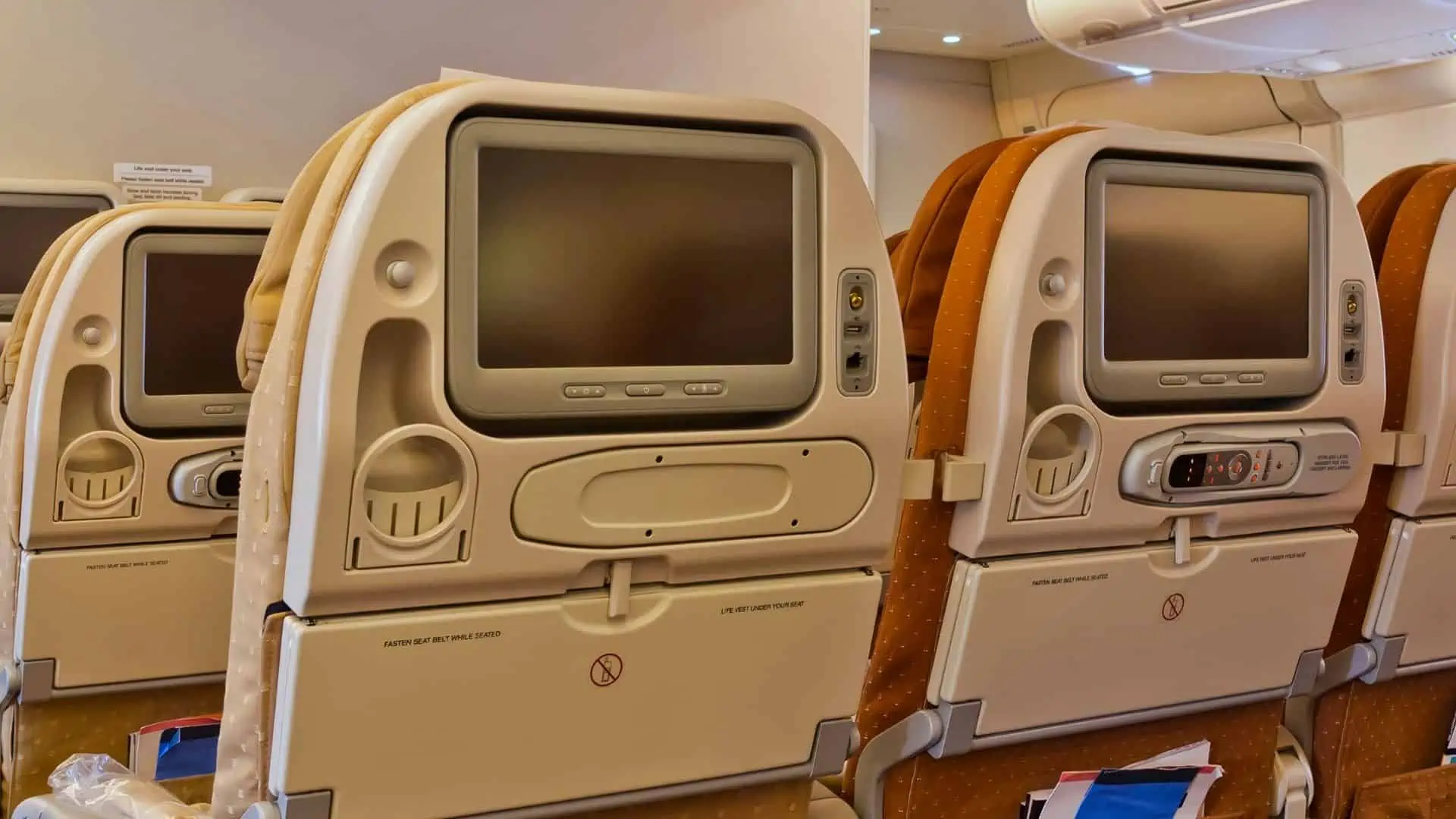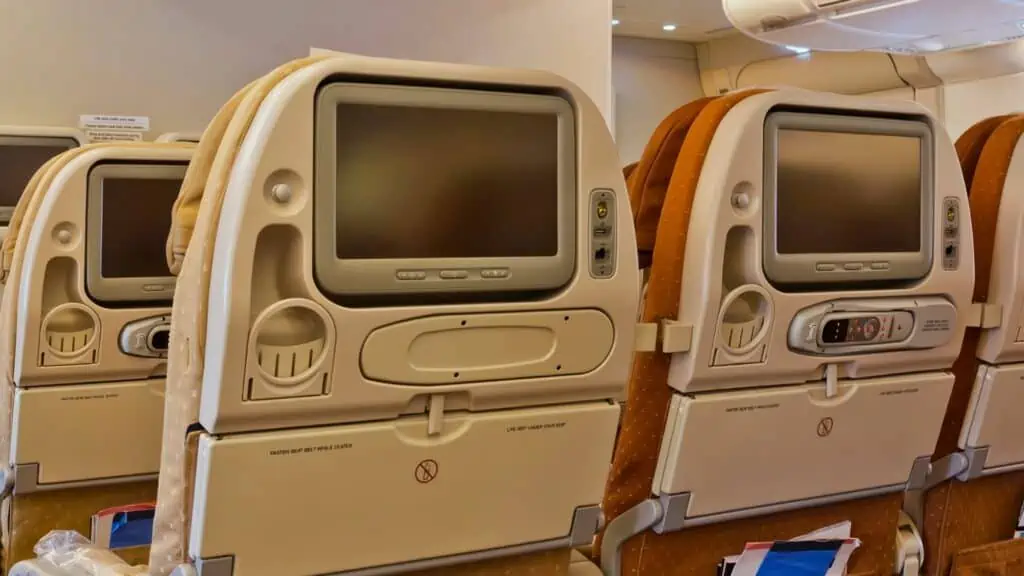 Fortunately many airlines offer power outlets as part of their in-flight entertainment systems. Many of these incorporate one or two USB ports that you can use to charge a phone or other mobile devices.
Others have USB outlets in the armrest of the seats which you can use to charge your phone or charge devices that can be connected via USB.
You will of course need to take a USB lead in your carry on baggage (rather than packing it in your checked luggage where you will not have access to it during the flight).
There are no restrictions on taking USB leads through airport security in your carry on baggage.
Power outlet
AC power outlets are available on some airline's aircraft but certainly not on all. In general they are more widely seen when flying internationally on long-haul aircraft than short-haul domestic flights. Someone on an 8-hour flight is far more likely to need to charge their phone, laptop or other electronic devices than a passenger on a 1-2 hour flight.
You are almost guaranteed to have them on most aircraft in first-class, business-class and some premium seats.
Conversely, they are rarely seen in the main cabin on budget low-cost airlines but that is no big surprise. Part of this is believed because installing power ports and USB ports in every seat significantly increases the weight of an aircraft, so by not having them budget airlines use less fuel so can keep their prices down.
Delta Airlines and Virgin America have both a power outlet and USB ports between each seat, even in the main cabin. American Airlines has almost 100% implemented power outlets on its aircraft.
Of course, you will need to bring a plug-in cell phone charger/charging lead that can connect to the power outlet in order to be able to charge your phone. You are permitted to take cell phone chargers through airport security in your carry on luggage without a problem.
If flying on international flights, particularly with a European or a non-US or Canadian airline then remember that not all AC power is the same. The power outlets may supply 220-240v rather than 110v so make sure that your charger can handle that voltage before you plug into the electrical outlets as some cell phones may be damaged. Many are dual voltage so it probably won't be an issue.
Some airlines, including Delta and United Airlines, are now indicating which seats have power outlets available on the aircraft seat diagram when you book and choose your seat which is a useful addition. No doubt most airlines will follow this trend in time.
Portable power bank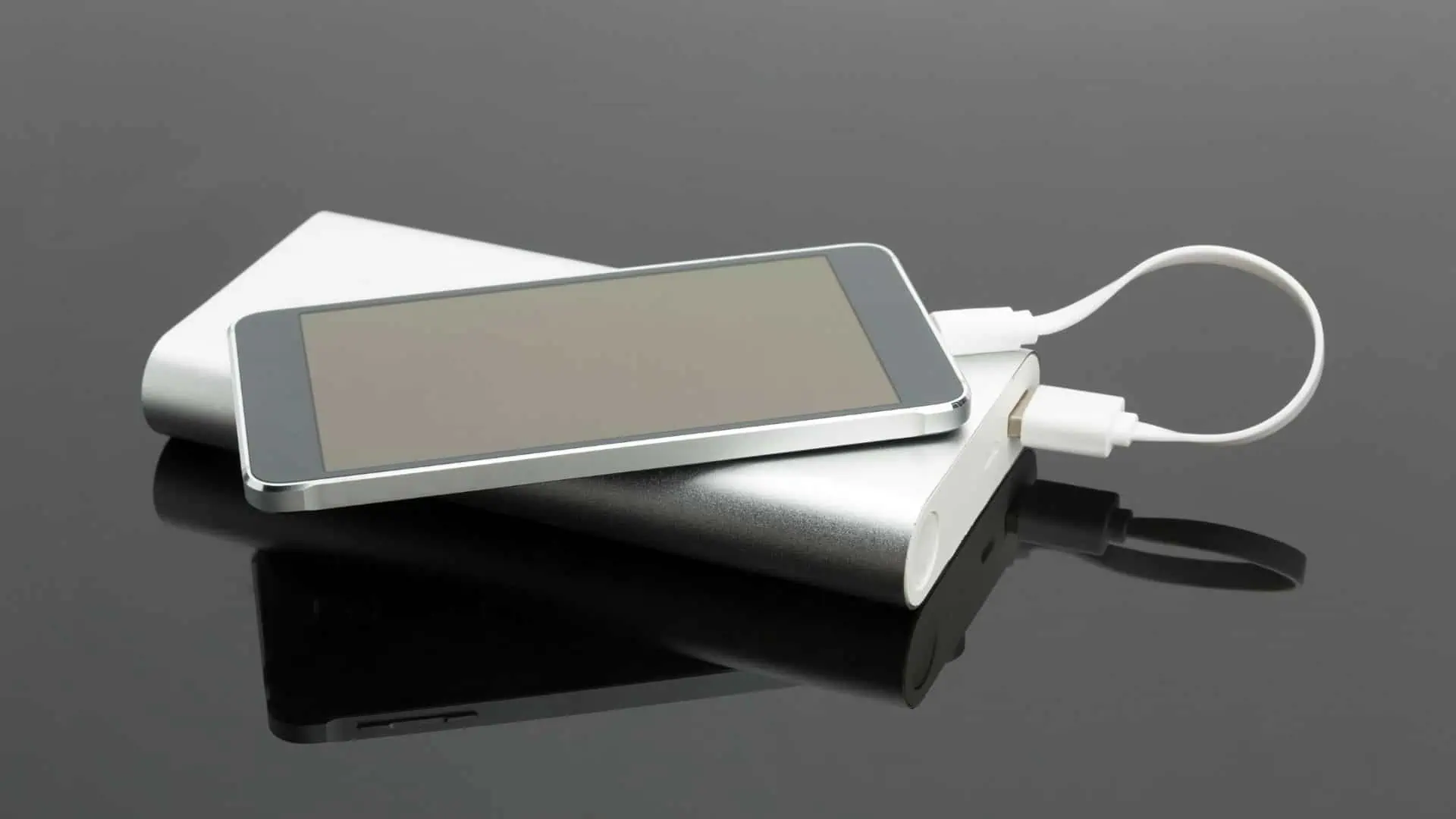 Taking a power bank through airport security
The TSA state that you are permitted to take a portable charger/power bank with you in your carry on bag through the TSA checkpoint. In fact each passenger can take up to two power banks each.
You are not permitted to pack power banks in your checked luggage due to the lithium batteries they contain for safety reasons due to the possible fire risk. See my post Can you take lithium batteries on a plane?
There are restrictions on the maximum power output of a power bank. You can take two power banks with a maximum capacity of 27,000mAh/100Wh each. (mAh = miliamps hours, Wh =Watt hours.)
If you contact your particular airline it may be possible to increase this to two portable chargers with a capacity of 43,200mAh but you will need their approval (in writing I would suggest).
It is the Federal Aviation Administration (FAA) and the Federal Communications Commission (FDC) which make the rules relating to lithium-ion batteries on a plane.
This is the TSA's response on Twitter to a passenger asking whether they can take a power bank in their carry on: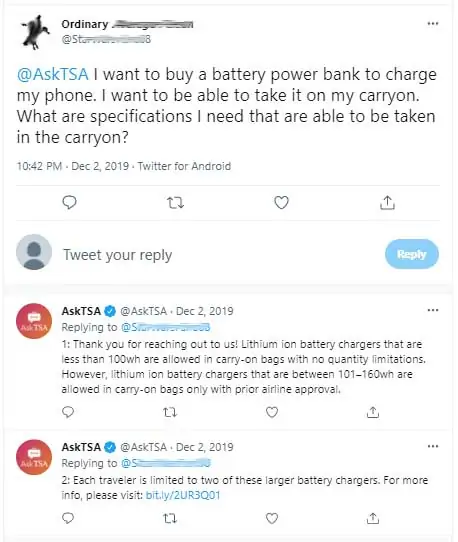 Using a power bank during the flight
You should not charge your phone using a power bank while taxiing, taking off or landing as there are restrictions around using any electronic devices on most airlines during those phases of flight.
In some cases you cannot use them when below 10,000 feet while on others you can use them "gate-to-gate". It is very inconsistent. Check with your airline or ask a flight attendant to find out their policy.
I use an Anker Powercore 2680 which falls just inside the maximum allowed so it gives plenty of recharging power. You can purchase the Anker PowerCore 26800 on Amazon.
You can read the full details about taking power banks on a plane in my post – Can you take a power bank on a plane?
Related posts
The following related articles on the Travel Easier website may be of interest to you:
Can you use Whatsapp on a plane?
Can you listen to music on a plane?
Can you use Airpods on a plane?
Can you use Bluetooth headphones on a plane?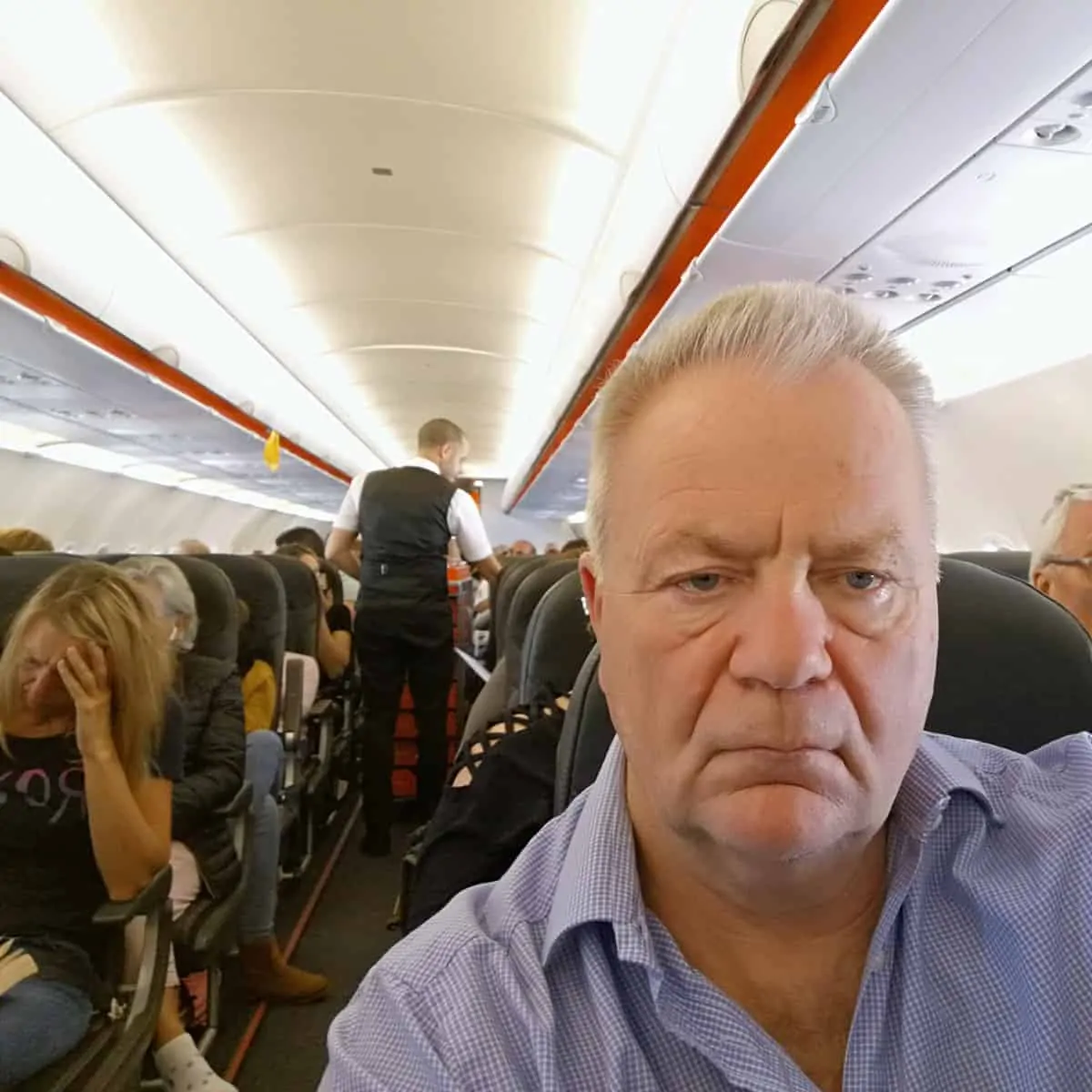 I have been traveling around the world by air since the early 70s and living overseas too. I worked for British Airways for a number of years and I am also a private pilot. About Me