Traveling during the summer season can be a hassle, especially when it comes to deciding what to wear on a plane.
With the combination of high temperatures and long hours of sitting, it can be very challenging to find an outfit that is both comfortable and stylish.
In this blog post, we will explore some of the best options for summer plane attire. From breathable fabrics to stylish accessories, we've got you covered with tips and tricks on how to dress for a summer flight that's both fashionable and functional.
What To Wear On A Plane In The Summer?: When traveling on a plane during the summer, opt for comfortable and breathable clothing. Consider wearing lightweight fabrics like cotton or linen, with layers to accommodate fluctuating temperatures. Don't forget to pack a scarf or light jacket and choose footwear that is easy to slip on and off for security checks.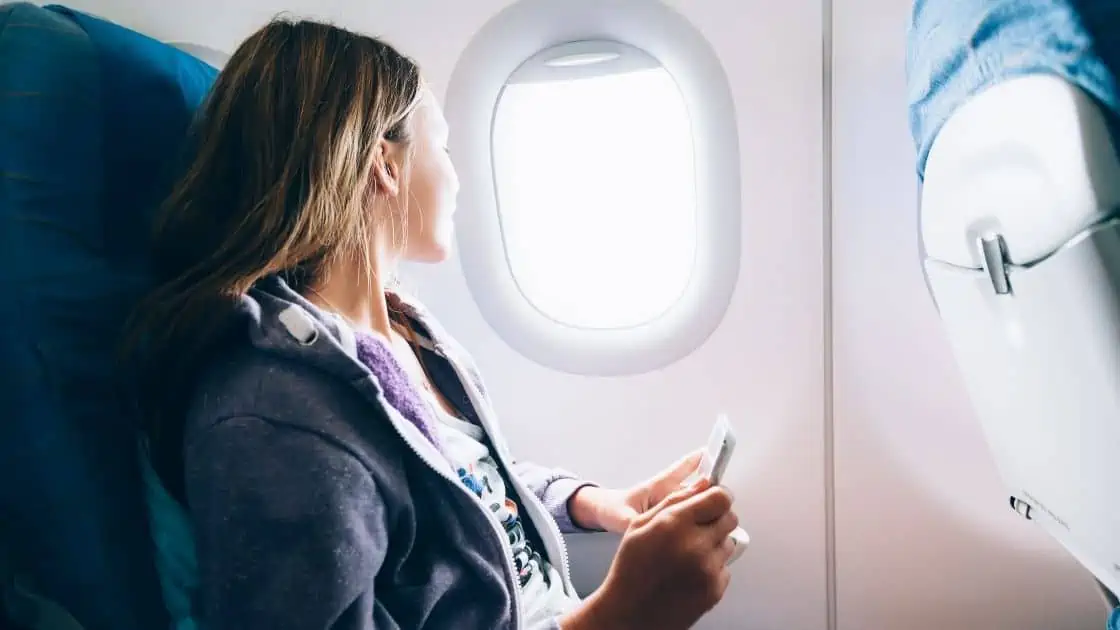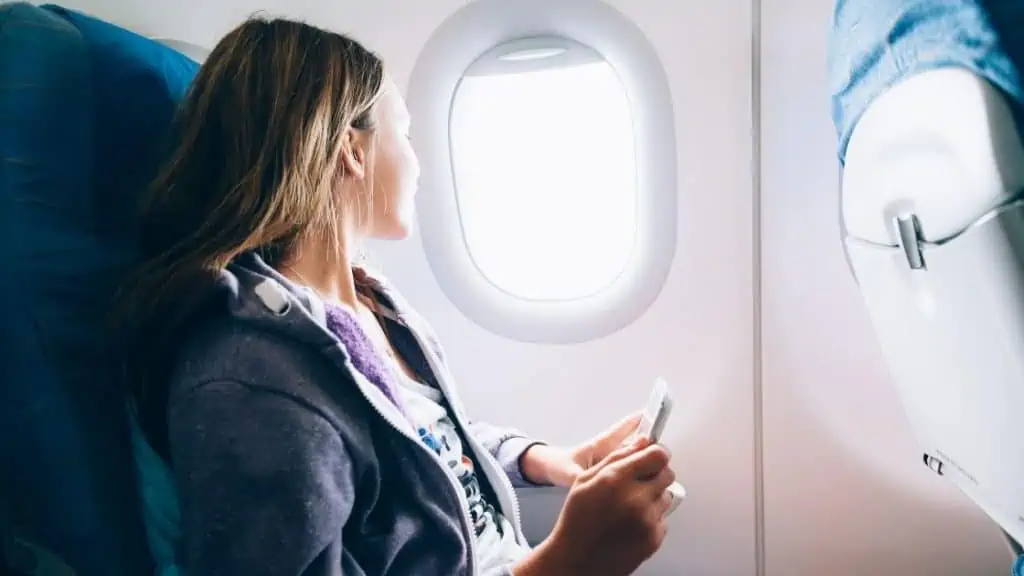 Summer Travel Wear
What can we say about summer weather when traveling? Its warm nature helps to reduce the amount of luggage you pack. You don't need to take along those heavy woolly coats and boots. 
Whether you're spending days in planes, cars, or trains, it doesn't matter. During the summertime, a lot of people want to feel comfortable and, at the same time, slay each look.
Types Of Clothes To Wear On A Plane
When preparing for your summer vacation, you must be intentional about the type of outfit you'll be wearing onboard. 
The type of outfit you wear on a plane is equally important as the other outfits you would wear throughout your vacation. Here are a few tips on the types of clothes to wear on a plane in summer.
Clothes With Layers
While traveling by air, it pays to wear clothes in layers regardless of the weather conditions. 
You may find out you're freezing while on the plane, but the sun is scorching on getting outside. Therefore it's better to prepare yourself for the varying temperatures you might face during your travel.
If you're wondering what to wear on a plane to Hawaii or Mexico, you might be so tempted to wear a sundress with matching flip-flops as your outfit on the plane. Read: What to pack for Hawaii or Mexico.
The outfits that many people wear on the plane are for where they're going, and they end up neglecting that they would first have to pass through the plane journey. Planes are always cold, so the best choice is to layer up your outfits.
If you want to be comfortable while on the flight, your best option is to always carry an extra cardigan or jacket to wear on top of whatever you are wearing at that time.
Full Covering Footwear
Another essential tip to note while planning the clothes you'd be wearing on a plane is to ensure you wear footwear that covers your whole foot. Any footwear you're wearing on a plane in summer must be comfortable.
A scenario might pop up where you'd have to walk several distances from your plane to your other destination upon alighting from the plane. You would not want to walk in uncomfortable shoes.
Also, if you're going on a long-hour flight, you might want to take off your shoes at one point. The cue to this is wearing shoes that are easy to remove while still bearing in mind that they should be fully covered shoes.
The last tip is that any shoe you're wearing onboard must have soles in good condition to prevent a case where your soles rip apart from your shoe while running through each terminal.
Light-Weighted Clothes
You're super hyped for your vacation, and you leave your home with your traveling bags being wheeled into your car, it's been a minute since you've settled in your car, and you notice sweat trickling from your face to your neck. Well, you are welcome to the summer season!
During hot weather, we're always conscious of wearing light clothing, especially when we're going on a vacation to cool down and relax.
We should also have this mentality when planning the clothes to wear on a plane. However, as we already mentioned, while putting on lightweight clothes, we should not forget to layer up to prepare for the cold nature of the airplane.
Outfit Options For Men When Traveling On A Plane In Summer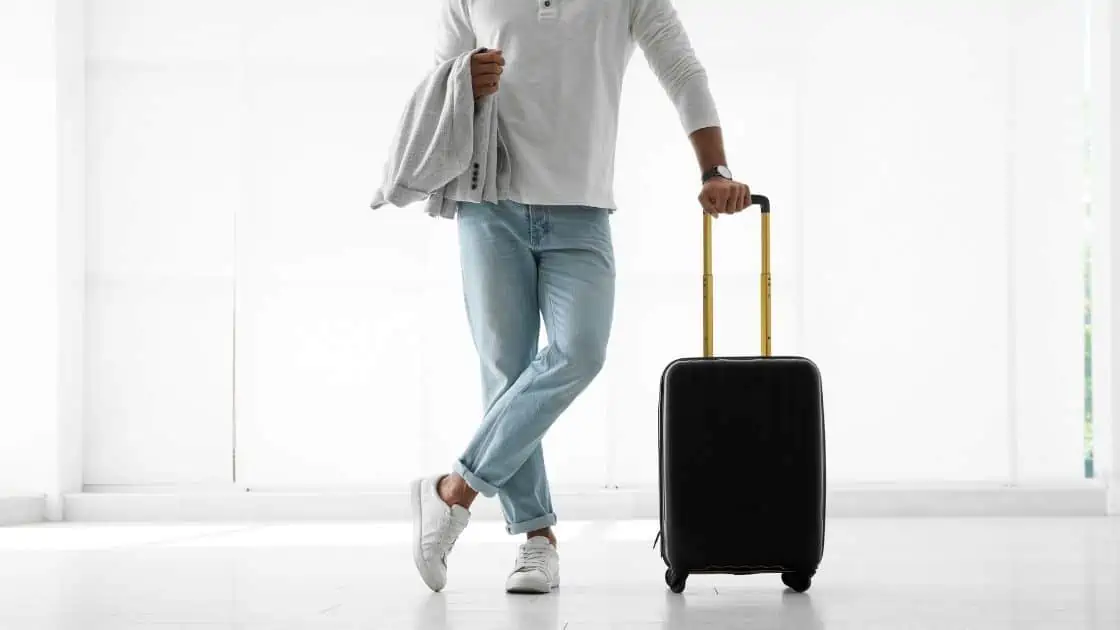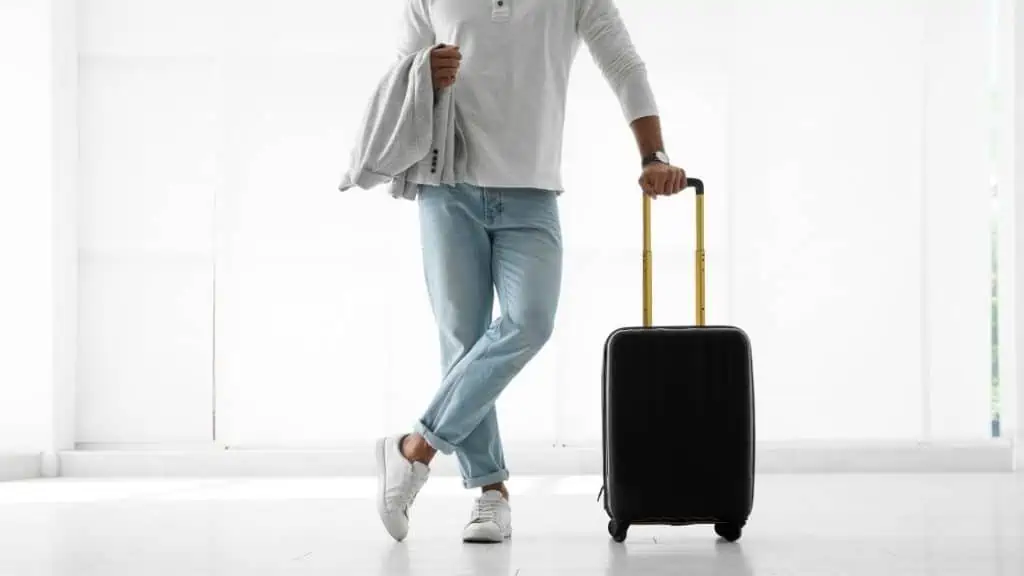 Here are two outfit options you can wear on a plane in summer if you're a male.
Tops
As a male individual, if you're going on a short flight, you can wear a normal outfit that includes a casual t-shirt or a round-neck top and pair either of these tops with long pants. Also, wear lightweight clothes like cotton-blend tops to feel comfortable while onboard.
Pants
Whether going on a short or long flight, it's best to wear long pants. It's even better when you wear comfortable pajamas or chinos because they make you stylish, especially when sitting in the same position for a long time.
However, if the weather is somehow hot, you can wear basic shorts, but it's best to stick to long pants because most planes are always cold.
Outfit Options For Women When Traveling On A Plane In Summer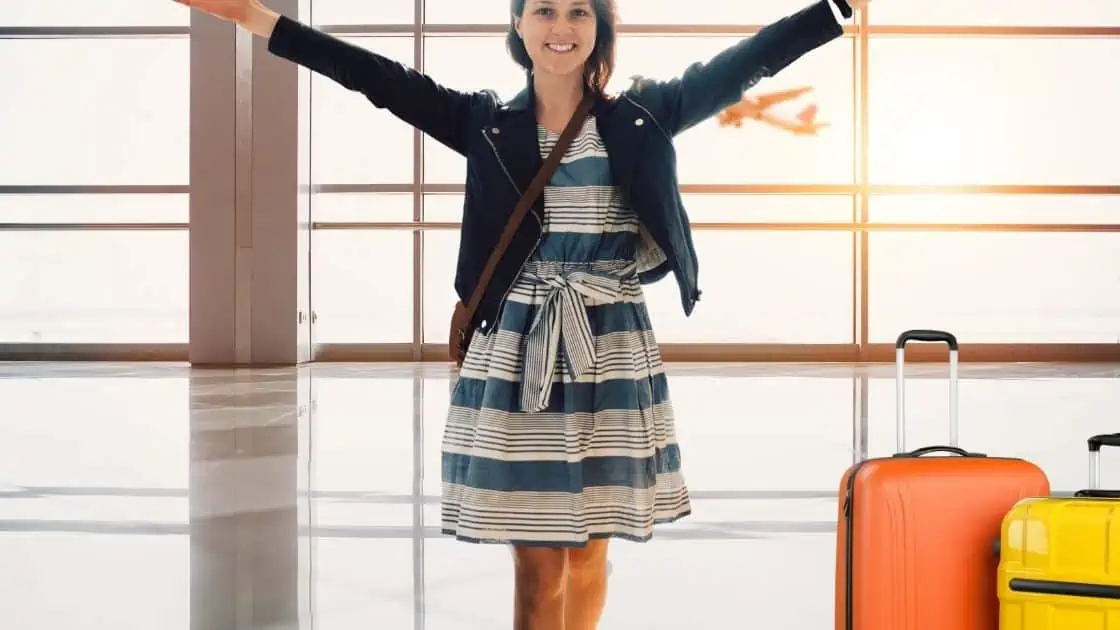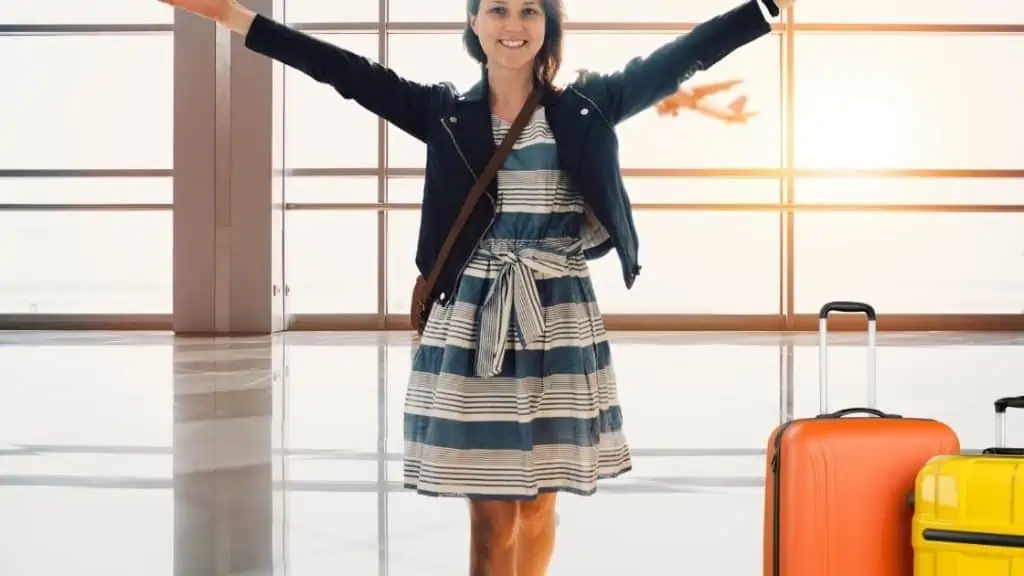 As a woman, here are two outfit options you can wear on a plane in summer.
Summer Mini Clothes
One perfect outfit to rock on a plane in summer is the dresses, coats, and skirts extending to the mid-calf. Dresses are highly recommended because they're versatile and can be worn up or down.
This type of dressing is perfect because it makes you feel comfortable and at ease.
You can rock your mini clothes with a beautiful pair of sandals or matching sneakers. Also, you can wear a matching cardigan or a denim jacket on top of the dress to layer up. How beautiful will that be!
White Jeans With A Dress-length HouseCoat
In case you don't have ample time to change your outfit on getting to your destination, putting on a dress-length housecoat will shoot your look from normal to remarkable. This type of outfit is stylish and super comfortable.
White jeans are excellent for your trip because you can rock them with several other outfits. If you don't want to wear them with pearl flats, you could opt for slide sandals to give you a more everyday look.
Outfit Options For Children When Traveling On A Plane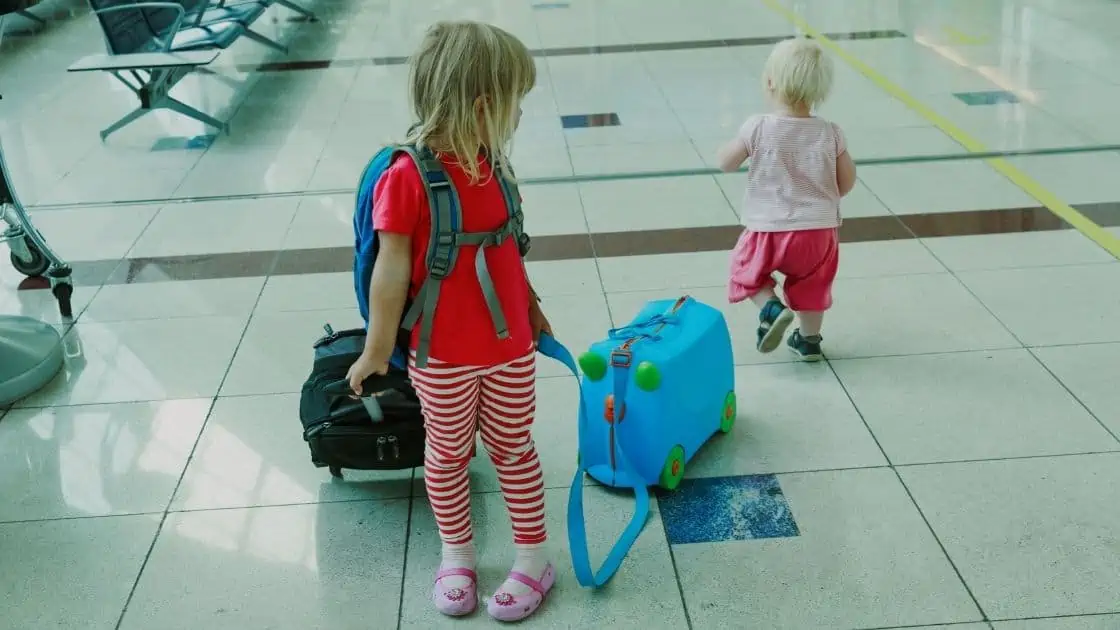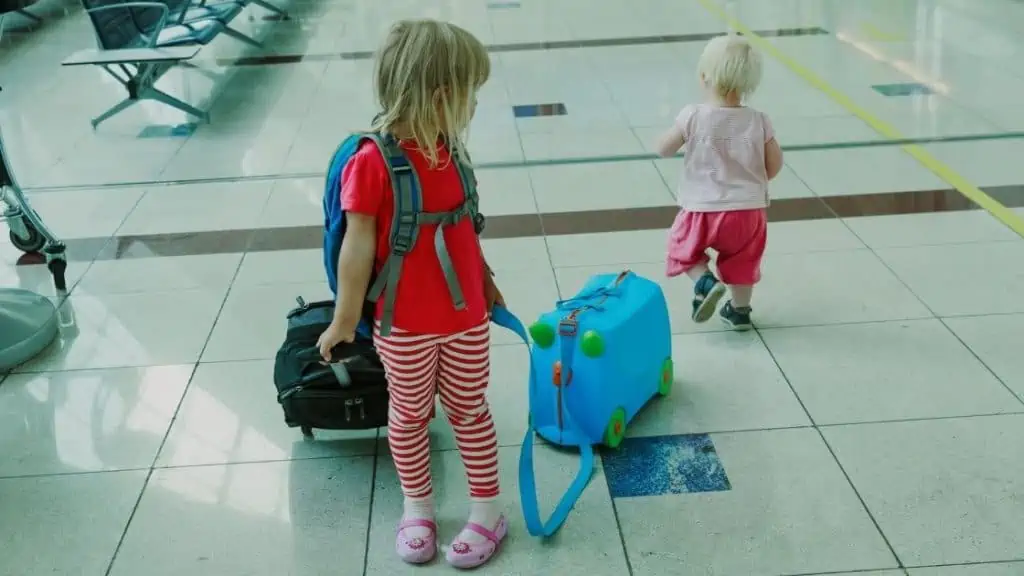 Here are some outfit ideas that are perfect for your child on a plane in summer.
Children Should Wear Dark Or Neutral Clothes
The perfect type of outfit for your child on a plane would be dark or neutral-colored clothes because they help to avert several issues.
For instance, if your child doesn't like being fed his food, there's a possibility that the food gets on the child's clothes. This scenario is where dark-colored clothes come in handy. They don't make the food stains as conspicuous as bright-colored clothes.
Don't Make Your Child Wear Tight Clothes
The perfect outfits to wear for your child on a plane are sweatshirts or cardigans with comfortable cotton pants or leggings. Ensure your child doesn't wear tight-fitting clothes on a plane. Light and comfy clothes will prevent them from being uncomfortable.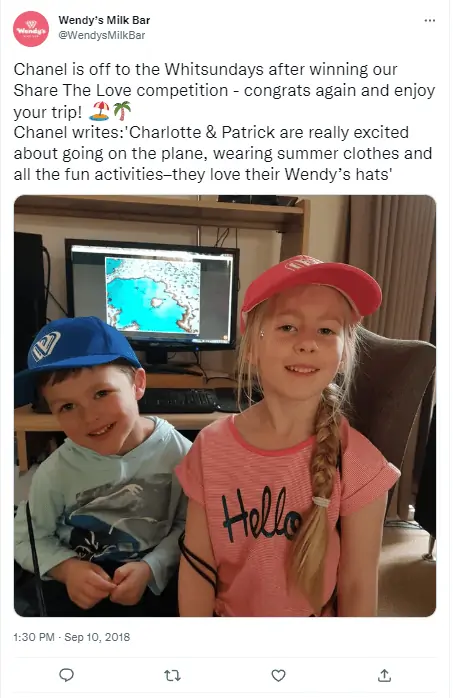 What To Avoid Wearing On A Plane In Summer
There are also some types of clothes you shouldn't wear on a plane in summer, here are some of them.
Jeans
Jeans are a fabric that's not recommended to be worn on a plane; however, if you don't have any other option, ensure you're putting on jean trousers that would make you comfortable and at ease.
Don't forget to layer your top with a sweatshirt, and you can complete the look with comfortable sneakers, a shirt, or a top that matches the whole look.
Tight Fitted Clothes
It doesn't matter whether you're sitting right next to the window on the plane or sitting in between two people; sitting on a plane is equivalent to being in a closely packed space.
In a plane, there's usually no space to extend your legs while seated, except if you're leaving your seat to ease yourself or some other sort of thing.
Therefore, the type of outfit you're wearing on a plane has a direct impact on how stuffed you feel. There are some pants you shouldn't wear on a plane in summer.
The best thing is to avoid wearing tight-fitted jeans or tops, especially on a long flight. These clothes restrict your movement, and you might also experience a problem dealing with them in the cramped bathrooms of airplanes.
Footwear With Exposed Toes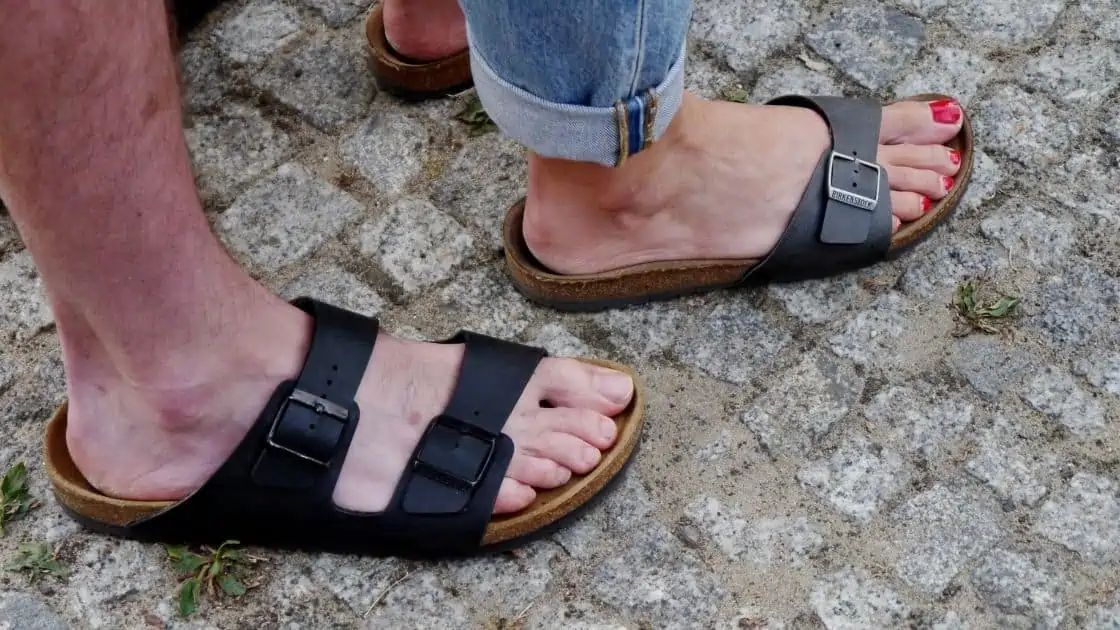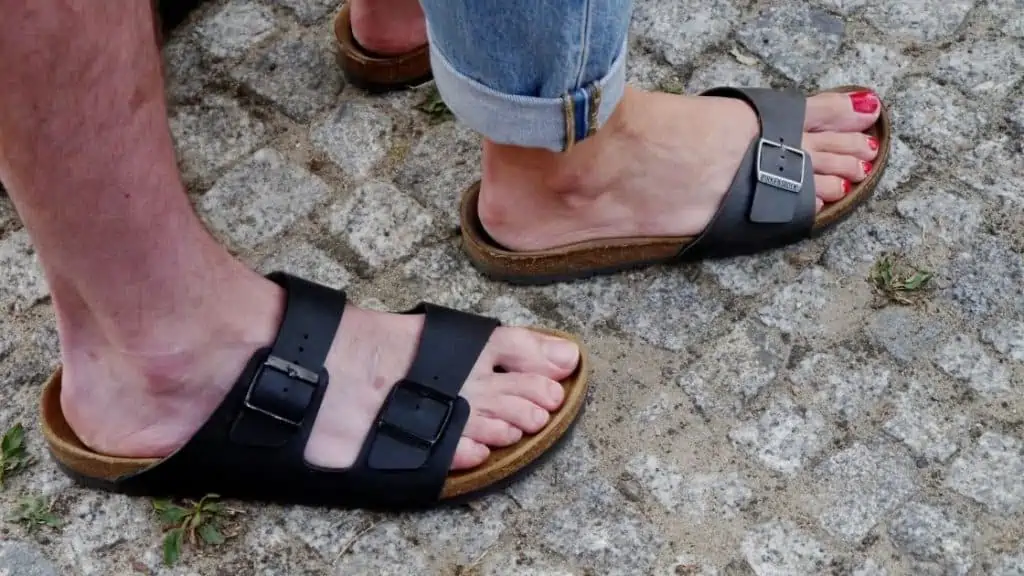 Many people prefer wearing flip-flops on a plane during summer because apart from the fact that they're comfortable and help prevent heat, they also don't delay you while being scanned by security.
However, immediately after you're onboard, you'd start wishing you put on a show that covers your whole feet.
We know that airplanes are an easy place to come in contact with germs. One recommendation while on the plane is not to wear shoes that expose your toes. Sandals or slides can also make you come in contact with germs.
To Put It All Together
If you're going on a long flight during summer, you'd want to wear comfortable clothes. Also, remember to wear clothes that won't stress you at the security checkpoint at the airport. 
You could go for a loosely fitted tip with cotton leggings. Then on top, you could wear a sweatshirt with pockets to keep your fingers warm while onboard.
Scarves are also important to wear when traveling on a long flight. Apart from the fact that they keep you warm, they also help to serve as a cushion, making you comfortable when you take a nap.
Another important thing is the type of shoes you wear. Go for a shoe that covers your feet completely.
Don't forget to wear your layers and clothes that can keep you warm while onboard. If you've read this article thoroughly, you'll be able to navigate your next summer vacation properly when it's blazing hot outside.
FAQs
What should I wear on a plane in summer to stay comfortable?
The key to staying comfortable on a plane in summer is to wear lightweight and breathable clothing. Opt for cotton, linen, or rayon fabrics that will allow air to circulate and prevent you from getting too hot. Loose-fitting clothes, such as a sundress or a comfortable pair of shorts and a t-shirt, are great options for staying cool and comfortable during your flight. Avoid wearing tight-fitting or synthetic fabrics that can trap heat and cause discomfort.
Can I wear sandals or flip flops on a plane in summer?
Yes, sandals or flip flops are acceptable footwear for a summer flight, as long as they are easy to slip on and off when going through security. However, it's important to consider the comfort of your feet, especially during longer flights. So, if you prefer, you can wear a pair of comfortable sneakers or slip-on shoes that provide more support.
Do I need to pack a jacket or sweater for a summer flight?
While it may be hot outside, airplanes can often be quite cool, especially on longer flights. It's always a good idea to pack a lightweight jacket or sweater that can be easily slipped on and off. This will help you stay comfortable during the flight and also serve as an extra layer in case the air conditioning on the plane is too strong. Additionally, you can use a scarf or shawl as a versatile accessory that can be used as a blanket or a cover-up.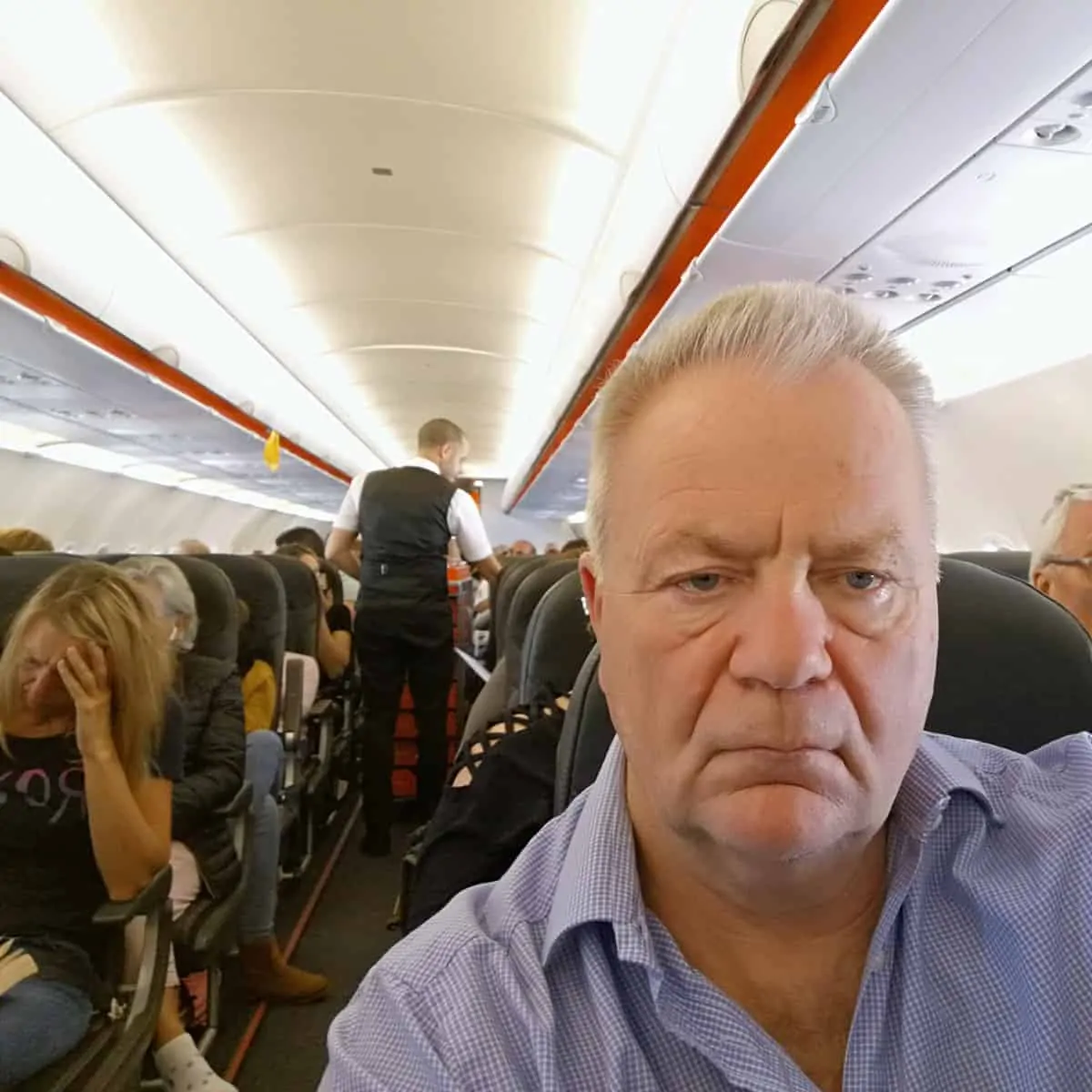 I have been traveling around the world by air since the early 70s and living overseas too. I worked for British Airways for a number of years and I am also a private pilot. About Me