When you have a long journey ahead, your safest bet is to wear pajamas on a plane to stay comfortable and within the air travel rules.
You can wear pajamas on a plane, but many people would agree that jammies belong in the privacy of their homes and not in public. This is why many people dress in athleisure wear, just as comfy as pajamas and stylish.
We have compiled this article after taking the advice of flight attendants and travelers on wearing pajamas on a plane and other tips on appropriate airport attire. So, without further ado, let's begin!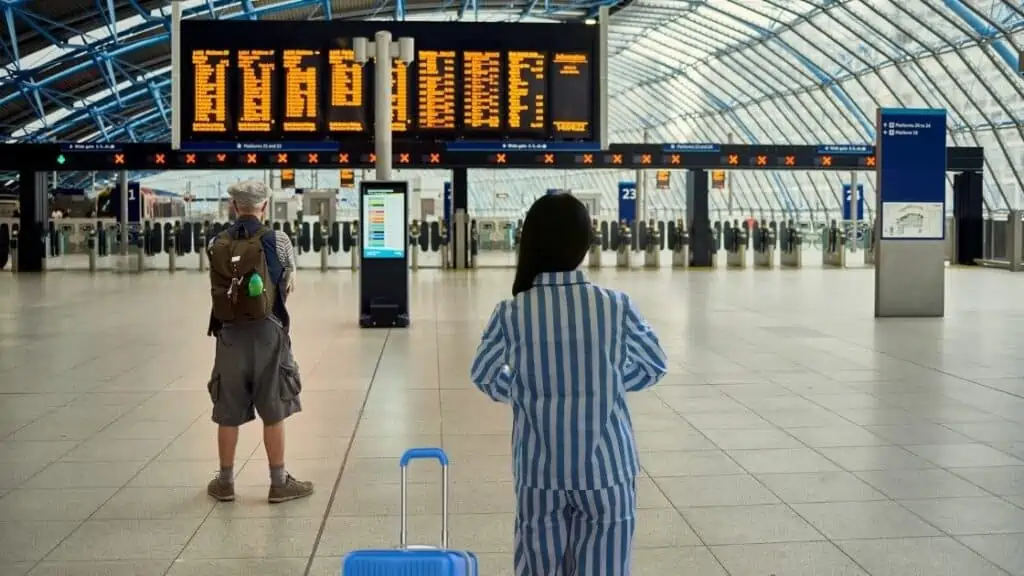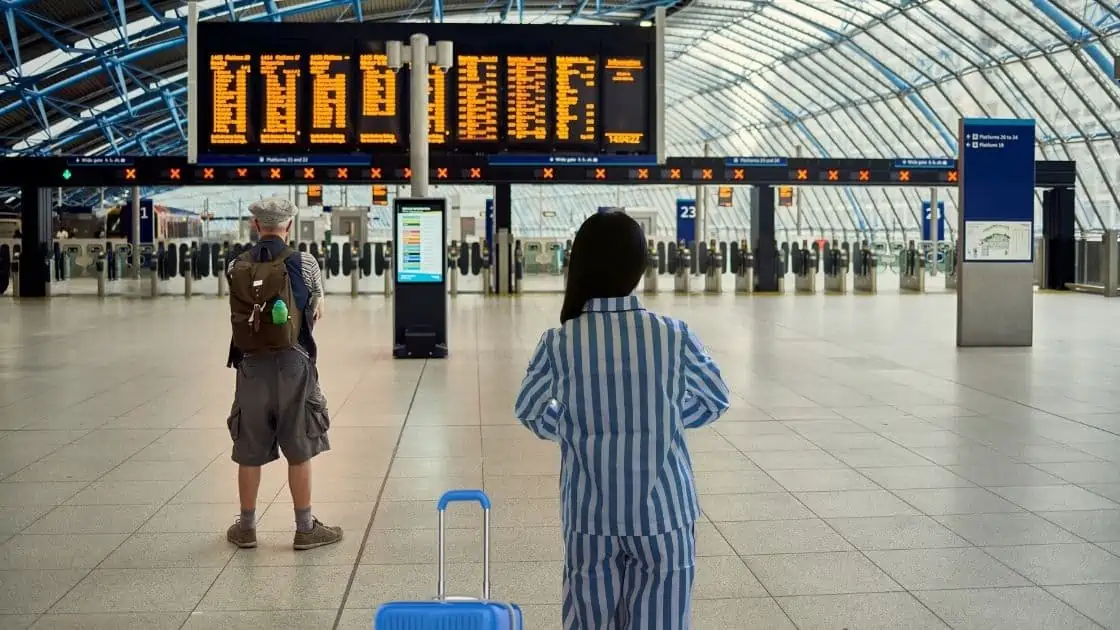 Can I Wear Pajamas To The Airport?
Once upon a time, you might have been eyed down or given a weird look by people at the airport if you wore pajamas on a plane. People, especially celebrities, treated the airport as a runway show to serve looks on.
But people have started to put comfort over style over the past few years. Pajamas made of breathable fabrics will allow your skin to breathe. Materials like spandex and polyester blends are quick to dry and comfy.
You can also go for sweats made from cotton and synthetic fibers that are stretchy and do not restrict your movement on long journeys. Merino wool joggers are also a good choice because plane temperatures tend to run a bit colder.
You can style sweats and joggers to make a fashion statement like many A-listers do nowadays. But many people still frown on wearing pajamas on a plane and see it as a sign of laziness.
If you do not want to arrive at the hospital wearing pajamas, you can pack them in your carry-on bags and change into them when the plane takes off. Change back into your regular clothes before departing.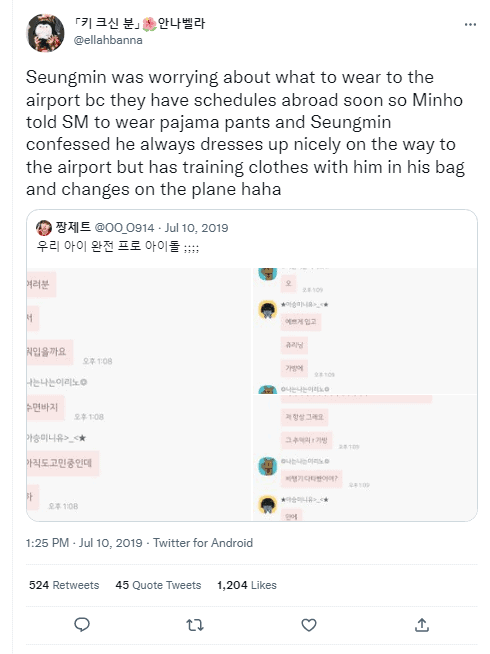 Can You Keep Airline Pajamas?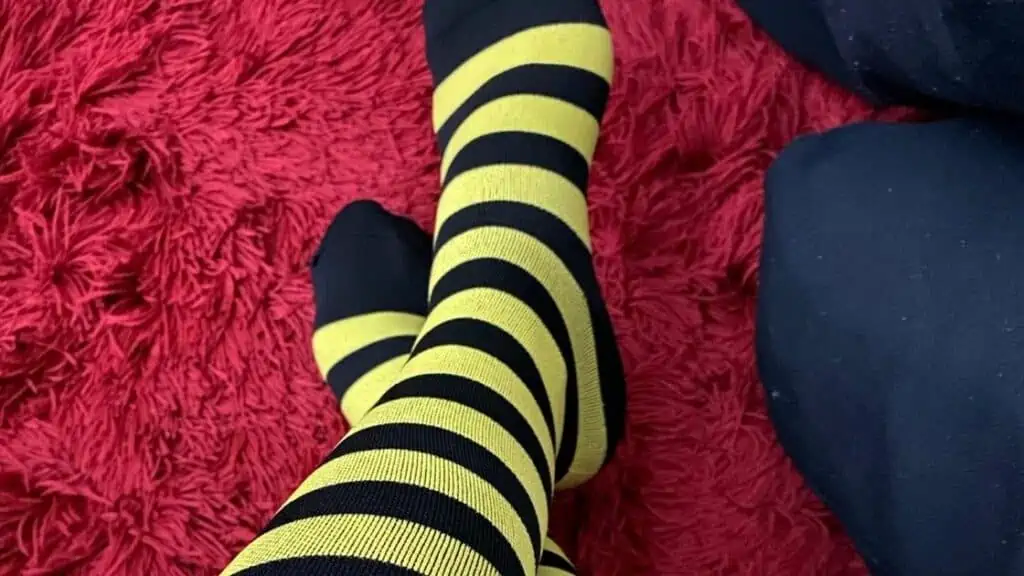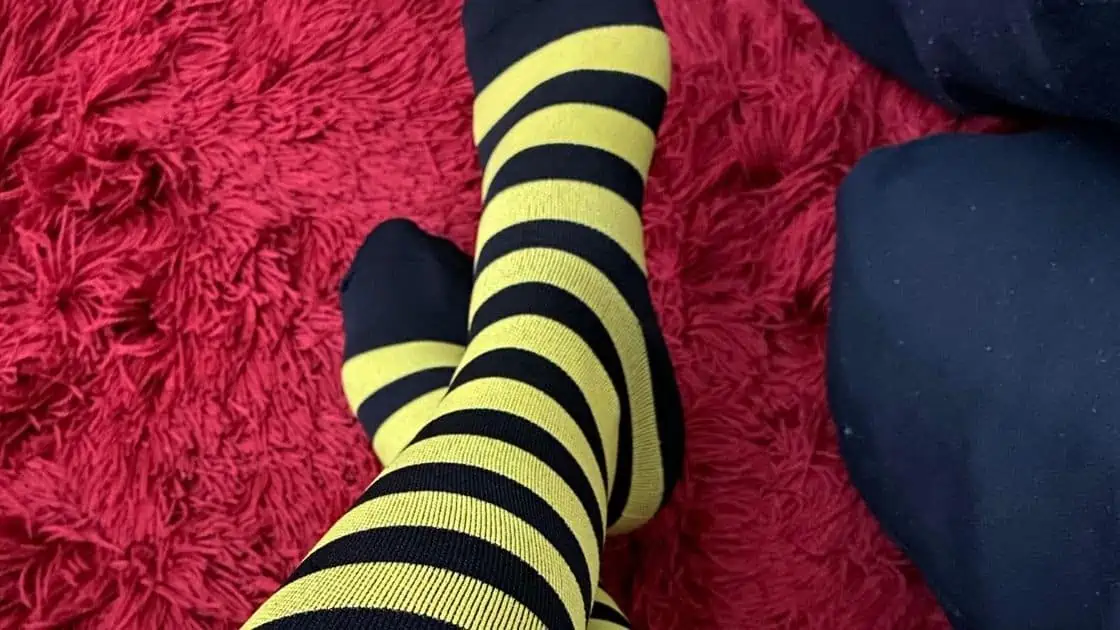 Qatar Airways, American Airlines, and many other companies offer pajamas in business and first class, along with other goodies such as earplugs, blankets, amenity kits, slippers, and much more!
This usually happens on longer international flights. You will not receive pajamas on shorter flights, but you can still ask for earplugs or socks because the crew might have them on board, and it never hurts to ask nicely!
The cabin crew will not ask for these pajamas back upon landing. In fact, you are encouraged to take them with you for sanitary reasons, as airlines will not likely wash them before giving them away to the next passenger.
And since business and first class tickets on luxury airlines can cost thousands of dollars, the airline will not mind you taking pajamas that probably cost them just a few dollars.
That being said, the pajamas are of the highest quality and will most likely be branded. The pajama set will include a top, bottoms, and special compression socks for long journeys.
Best Clothing Tips For Comfortable Air Travel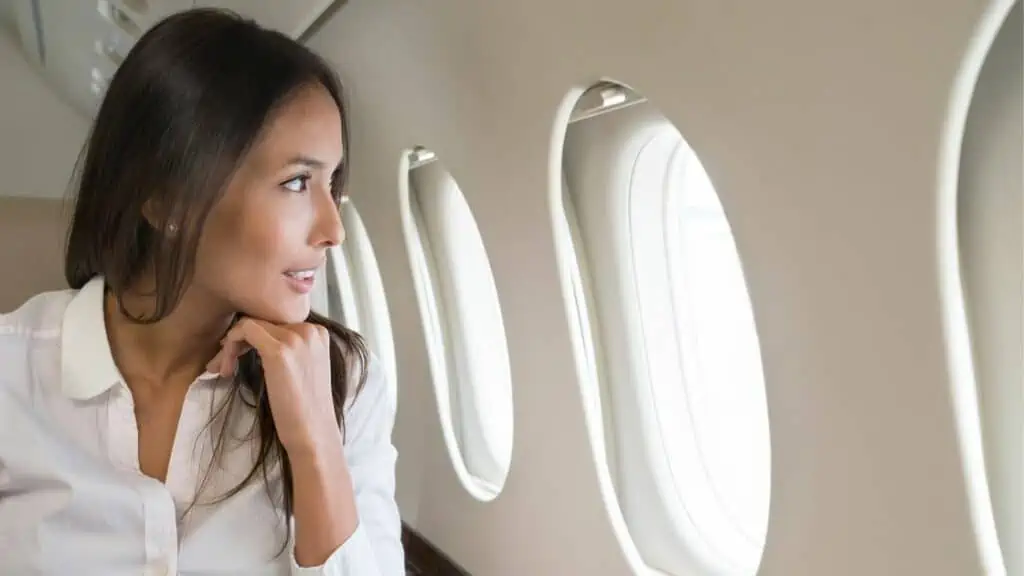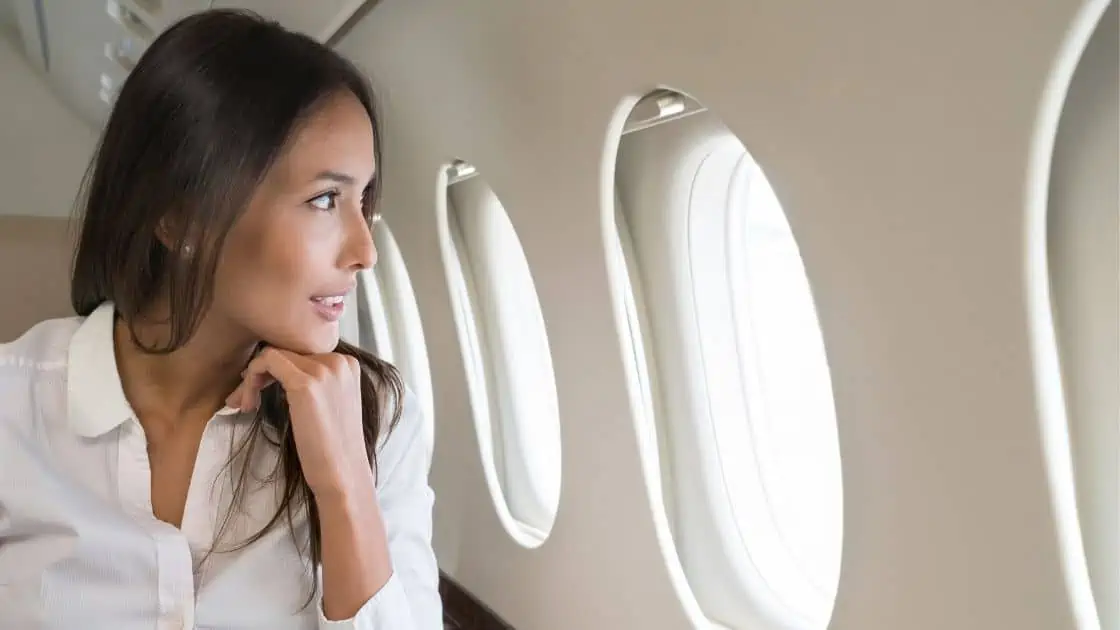 Here are some fashion dos and don'ts that will make your plane journey comfortable while keeping you out of trouble.
Wear Loose Fitting Clothes
Many people find that they swell a little during a long flight, particularly feet and legs. So wear loose fitting clothes to help prevent this and be more comfortable during the flight.
Fortunately, gone are the days of dressing up to go on a flight so stay casual.
Carry A Sweater
If you are traveling to a destination with a colder climate, you should pack a sweater with you so you don't get cold. The temperature in planes can be cold, particularly when you are trying to sleep.
So it is always sensible to wear layers of clothes because not all planes have blankets on board.
Comfortable Shoes
It is practical to wear comfortable shoes or sneakers for long flights instead of wearing high heels or similar shoes. Tight shoes or heels can make your feet swell, so you should wear comfy shoes that are easy to walk in.
Strong Perfume
The contract of carriage by Delta Airlines states that "the passenger's odor should not annoy others. You should avoid wearing perfume because others could be allergic or have asthma.
And, since everyone inside the aircraft breathes in recycled air, the different odors will mingle and intensify.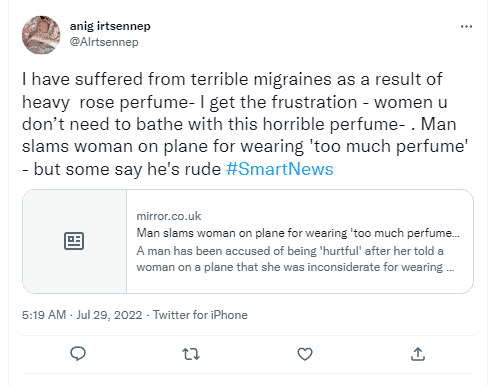 What about wearing shorts on a plane?
What To Do If You Are Unfairly Treated?
The airport security or cabin crew reserves the right to deny boarding if your clothes are deemed lewd or offensive to other passengers.
When buying a plane ticket, you should carefully read the terms and conditions you agree to. Somewhere in that fine print will be the dress codes set by the airline.
American Airlines specifies under "Conditions of Carriage" that offensive clothing or barefoot passengers will not be allowed to board.
Similarly, many airlines specify that the clothing must cover the lower part of the torso, it should not be lewd or obscene, and there should not be any profane quotes or symbols on your clothes that could offend other passengers.
Although the airline can refuse transportation to you if you violate the codes of conduct, there have been many instances where passengers felt unfairly targeted or singled out.
In such a situation, you should file a complaint with the airline and wait for them to resolve it. You can file a complaint with the U.S. Department of Transportation if your request is denied.
You might also like:
Frequently Asked Questions
Take a look at the most commonly asked questions about what you can take through airport security or in checked baggage:
Can You Take Pajamas Through Airport Security?
You can take pajamas through airport security packed in your carry on without an issue and then change into them during the flight if you wish when you want to try to sleep.
Can You Pack Pajamas In Checked Bags?
There are mainly three essential luggage pieces: check-in bags, carry-ons, and a backpack. You can pack pajamas in checked luggage, although many people prefer to keep them in carry-on bags so they can change on the flight.
Do You Get Pyjamas on BA Business Class?
British Airways only give out pyjamas to First Class passengers at the moment, not to Business Class.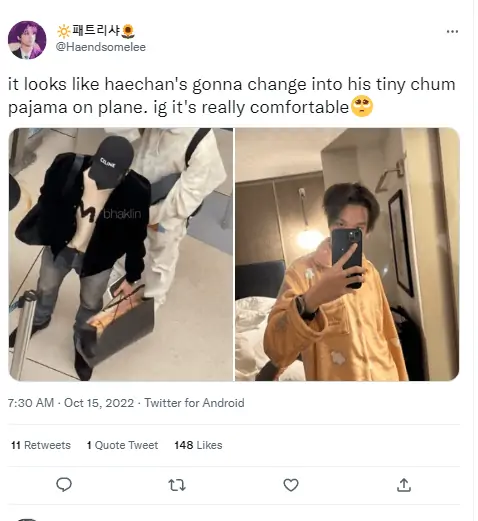 Final Words
Comfort is the prime choice for many when it comes to long flights. You can wear pajamas on a plane, but they may not be seen as appropriate in public.
Alternatively, you can wear leggings, sweats, or cargo joggers, which are just as comfortable as pajamas and look more presentable in public.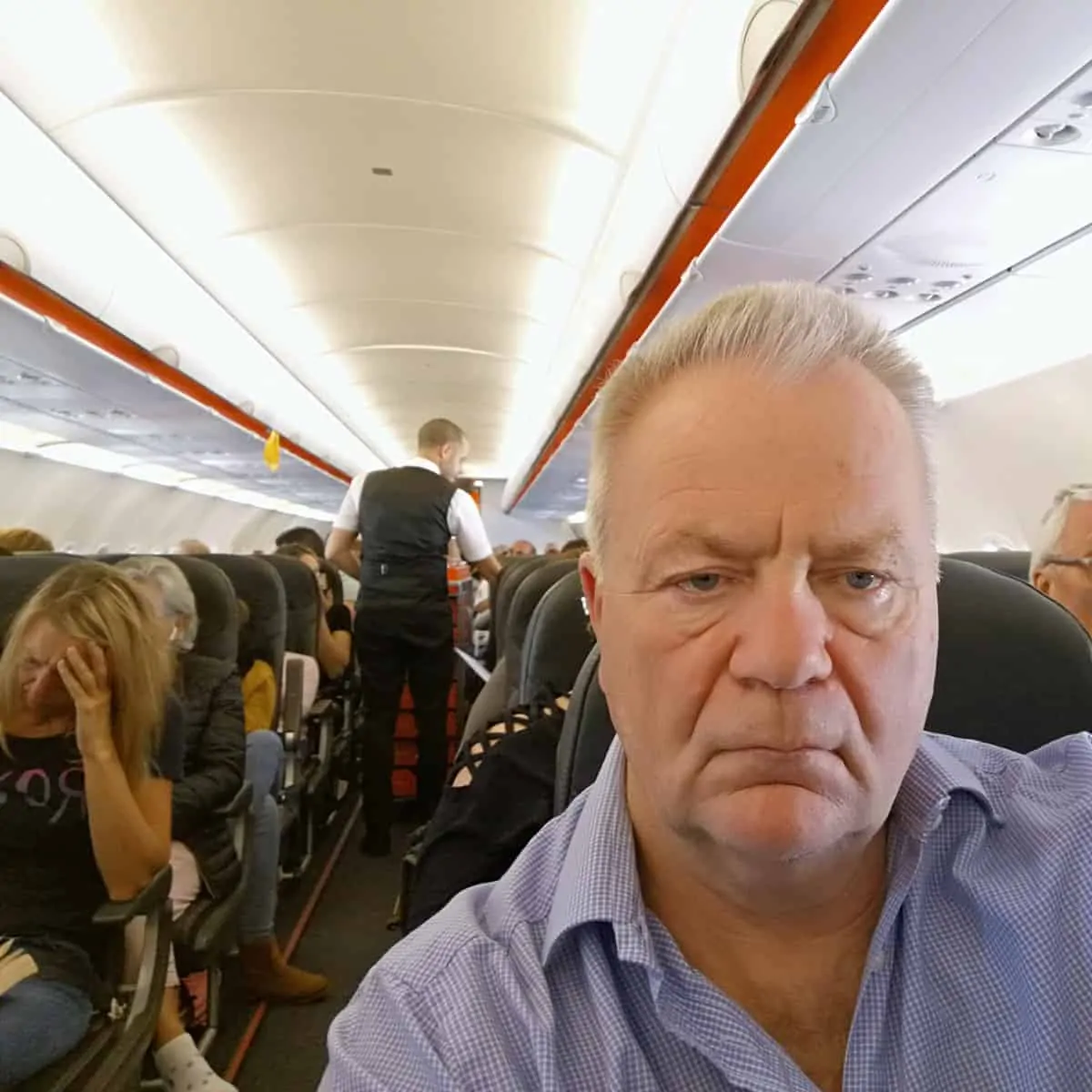 I have been traveling around the world by air since the early 70s and living overseas too. I worked for British Airways for a number of years and I am also a private pilot. About Me