A comprehensive guide to what is not allowed in checked luggage when flying. Most of this applies when flying within the USA. You should check to see what is not allowed in checked baggage in other countries if flying internationally.
Some things you cannot take in checked bags are pretty obvious, such as explosives, but there are a few surprises too. At least they surprised me.
For example, you cannot take a Samsung Galaxy Note 7 on an aircraft in either checked or carry on baggage (or in your pocket). How bizarre is that?
The following is a list of what is not allowed in checked luggage. I have put them into two categories – the more common items and then followed by the more obscure items.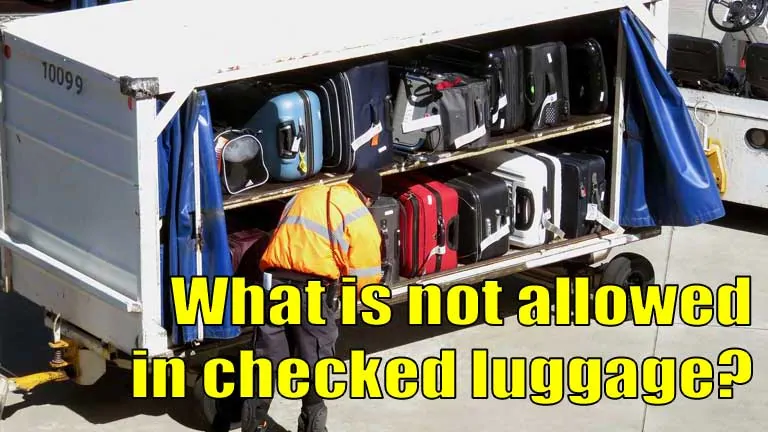 Common Items which are not allowed in checked baggage
Spare Lithium Ion batteries
Lithium batteries with 100 watt hours or less may be carried in a device in either carry-on or checked bags. Loose lithium batteries are prohibited in checked bags. Lithium batteries with more than 100 watt-hours may be allowed in carry-on bags with airline approval, but are limited to two spare batteries per passenger.
Loose lithium metal batteries are prohibited in checked bags. See my article on carrying lithium batteries for full details – Can you take lithium batteries on a plane?
Power charger/power banks
Portable chargers or power banks containing lithium-ion batteries must be packed in carry-on bags
E-cigarettes and vaping devices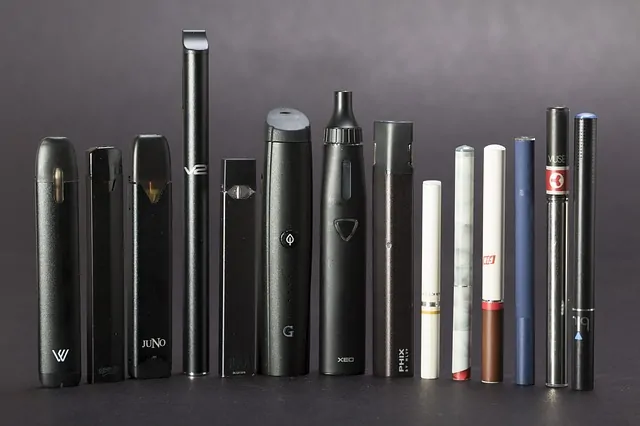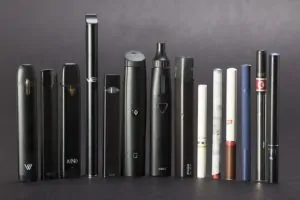 Electronic cigarettes are not allowed in checked bags but can be taken in your carry on. However, you are not allowed to use them on board (and rightly so).
The FAA prohibits these devices in checked bags.
Battery-powered E-cigarettes, vaporizers, vape pens, atomizers, and electronic nicotine delivery systems may only be carried in the aircraft cabin (in carry-on baggage or on your person). Check with your airline for additional restrictions.
Remove all electronic cigarettes and vaping devices from carry-on bags if checked at the gate.
Alcoholic beverages
Any alcoholic drink over 140 proof (over 70% ABV) including grain alcohol.
Safety matches
One book of safety (non-strike anywhere) matches is permitted as carry-on items, but all matches are prohibited in a checked bag.
Lighters, which contain "butane"
These are prohibited in both hand carry on and a checked bag
Samsung Galaxy Note 7
The U.S. Department of Transportation, along with the Federal Aviation Administration and the Pipeline and Hazardous Materials Safety Administration, has issued an emergency order to ban all Samsung Galaxy Note7 smartphone devices from air transportation in the United States.
Individuals who own or possess a Samsung Galaxy Note7 device may not transport the device on their person, in carry-on baggage, or in a checked bag on flights to, from, or within the United States. For more information, read the announcement.
There probably aren't too many of these around now.
Other items which are not allowed in checked baggage
Fuel
All types of flammable liquid be it petrol/gasoline, diesel, fire lighters (solid), gases etc. All common sense really.
Flammable paints and thinners
These flammable liquids include aerosol spray paints
Explosives
Flares, fireworks, firecrackers, dynamite, gun powder (including black powder and percussion caps), hand grenades, party poppers, sparklers and plastic explosives.
Arc lighters, plasma lighters, electronic lighters, E-lighters
Zippo lighters are included if they have fuel.
Butane curling irons
It is the butane rather than the curling irons themselves which are not allowed.
Chlorine
Chlorine for swimming pools or spas, jacuzzis and hot tubs is not permitted in checked bags.
CO2 cartridge
Except for personal medical oxygen cylinders, you can only carry an EMPTY compressed gas cylinder onboard a plane. To be permitted (in either carry-on or checked baggage), it must be clearly visible to the TSA officer that the cylinder is empty.
Engine-powered equipment with residual fuel
Examples of these are chainsaws, generators, trimmers, etc. and these are not allowed in carry-on or checked bags. No amount of fuel may remain in the engine, including residual vapors. Even if completely purged, some airlines may refuse to allow engine-powered equipment in bags if it has ever contained fuel.
English Christmas crackers
A bit of a surprise this one but I guess the "banger" part is rather like a match.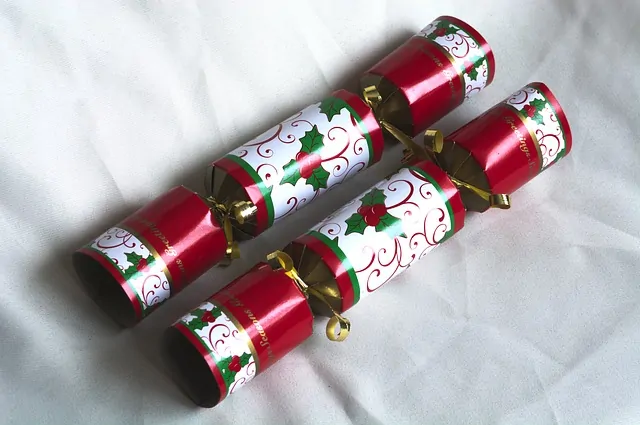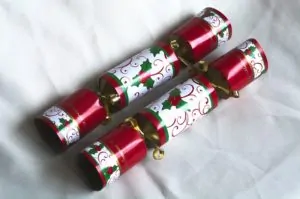 Fertilizer
Not surprising since some fertilizers are sued to make bombs
Fire extinguishers
Liquid bleach
Live fish and coral
And that is quite right too in my opinion.
Live lobsters ARE allowed
But shouldn't be in my opinion!
Medical marijuana
With things like this you should also be aware that although possessing medical marijuana may be allowed in the USA, if you are traveling internationally then it may not be allowed in the country/countries you are traveling.
Medically necessary personal oxygen
You may bring personal medical oxygen cylinders through the screening checkpoint and into the gate area. However, personal medical oxygen cylinders are not permitted in the aircraft cabin as they are considered hazardous materials by the Federal Aviation Administration. Please contact your airline for instructions on arranging oxygen service. Airlines are not required to provide oxygen service and many do not.
Party poppers
These fall under the larger heading of explosives
Propane
Propane gas is not allowed in any form
Spray starch
Tear gas
Self-defense sprays including pepper spray containing more than 2% by mass of Tear Gas are prohibited from being carried in both carry-on and a checked bag.
Vehicle airbags
Because they contain a compressed air cylinder
IMPORTANT
Although I will update this list from time to time I suggest you check the up-to-date information on the Transportation Security Administration (TSA) or CAA websites. For a full up-to-date list check the TSA article – What can I bring
Things that you should not put in checked bags
Although there is nothing to actually stop you from putting these items in your checked bags, there are very good reasons not to.
Medicines
Although there is nothing to stop you, putting your medication in your checked bags is not a good idea.
Firstly, it is not that uncommon for bags to be lost, or at least misdirected and not be delivered to you for hours or even days. If this happens you may find yourself at your destination, perhaps in a non-English speaking country, without the critical medication you need. Trying to obtain find a doctor to prescribe some replacements would not be easy.
Secondly, delays are quite common. So you could perhaps get to the point where, due to a delay, you should be taking a particular medication but you can't because you have still not arrived at your destination (but expected to be there hours ago). If you have it with you in your carry on luggage that isn't an issue.
Also, with some conditions, travel and time changes can affect things so you may unexpectedly need to take your medication. It isn't much use to you down in the hold in your carry on luggage.
Electronic devices
The bags get thrown around by the baggage handlers which can result in damage to the bags and anything inside. Portable electronic devices, cameras etc are obviously quite susceptible to being damaged by rough handling.
I have actually seen bags fall off of the baggage train on their way to the aircraft. Imagine the damage that can do.
Also, items like cameras and tablets are things that are popular to steal so keep them with you in your cabin baggage.
Travel documents
Pretty obvious this one but it is amazing how many people put their passports, tickets etc in their checked luggage.
Fortunately, if you have packed your ticket as well as your passport, you are likely to realize when it comes to checking in as you will be asked for them. You will then need to do the embarrassing thing of leaving the line and start to open everything up to find them.
If you have just packed your passport then you may not discover this until after your checked bags have gone. That could completely spoil your trip!
Some people simply do it by mistake, perhaps when packing everything else they just get put in by accident but others just don't seem to think about (basically they are stupid).
Car and house keys
There are two good reasons for not putting these in your checked bags:
Your checked baggage may go missing and if that happens how are you going to drive home when you arrive back at the airport?
Imagine this situation – you arrive back at your home airport. It is dark and perhaps it is raining or snowing. You get to your car in the airport car park and then have to open your suitcase to try and find your keys.
Keep them handy in a zipped pocket of your hand luggage!
Jewelry and other valuables
perhaps this should go without saying but things do get stolen from checked bags and it can happen in any part of the world. So always keep your valuables close to you, in your pocket, purse or carry on bag.
For full details read my post 9 things you should never pack in checked bags
More airport security articles:
If you found this article on what is not allowed in checked luggage useful you may wish to read my other airport security articles:
The complete guide to passing through airport security quickly
How much liquid can you take on a plane in checked baggage?
Will aerosol cans explode in checked luggage?
What items are not allowed in hand luggage?
Can you bring hair straighteners in carry on bags?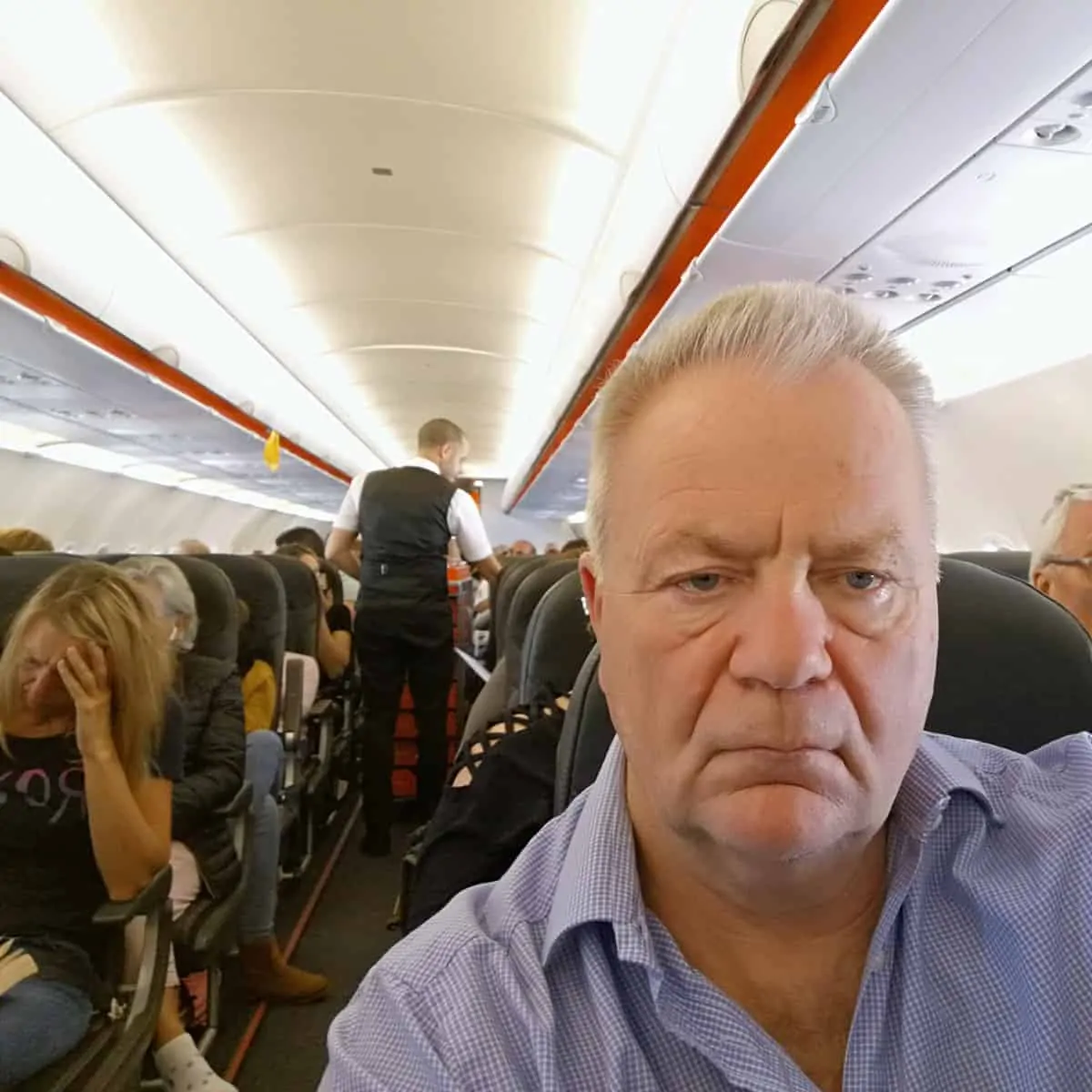 I have been traveling around the world by air since the early 70s and living overseas too. I worked for British Airways for a number of years and I am also a private pilot. About Me