The quality of internet access and onboard wifi in most airlines is either hit or miss and the same is the case with Qatar Airways.
Some of their aircraft have wifi service available while some jets don't have onboard wifi facilities yet. You can watch videos easily by using wifi on some flights but not on others.
Just like most other airlines, Qatar Airways is trying its best to improve its onboard connectivity to make reliable, fast wifi available for all aircraft but it is not as easy as fitting a wifi connection in your home.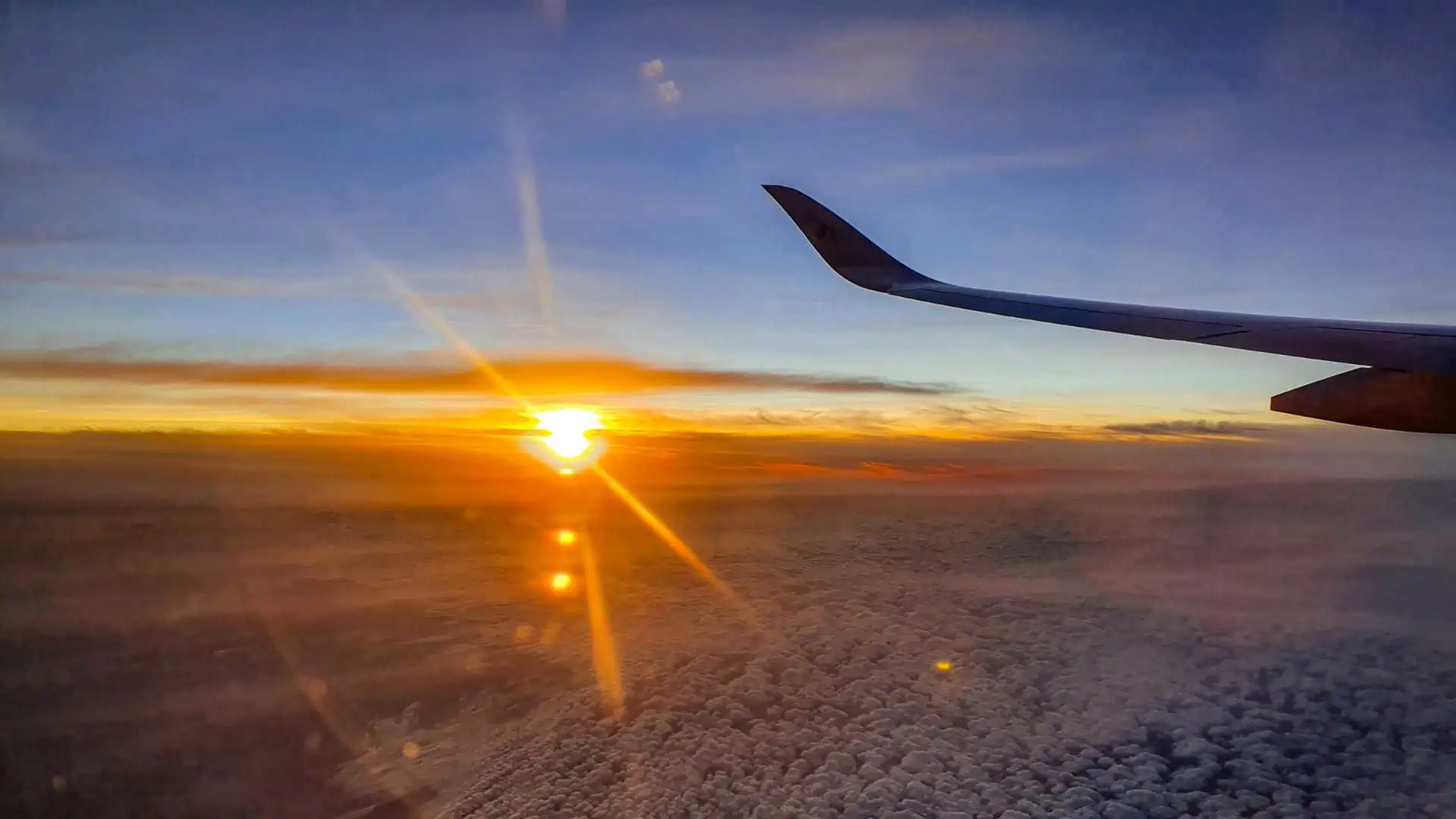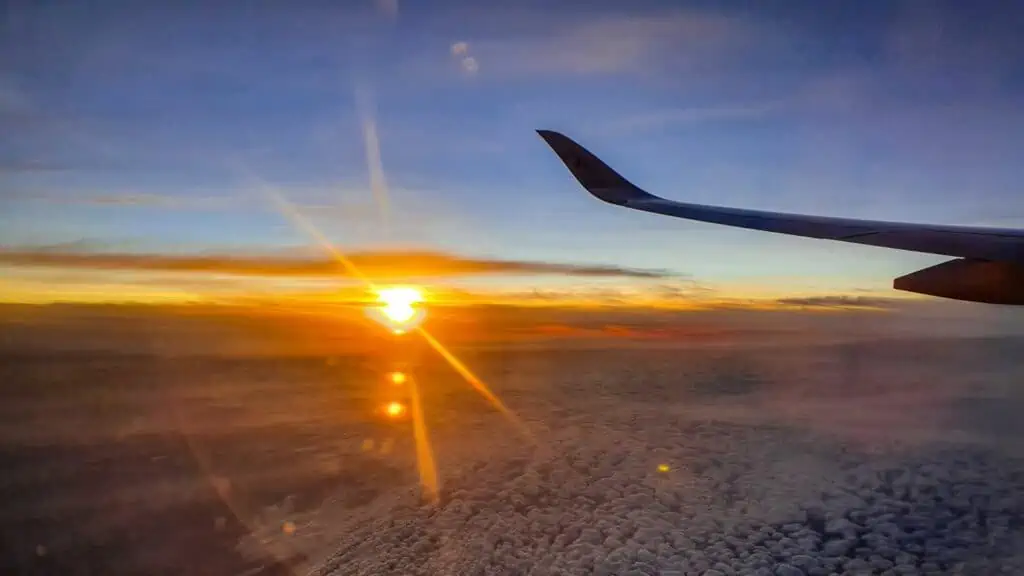 Does Qatar Airways have wifi?
90% of Qatar Airways flights now offer wifi connectivity and they are improving their wifi quality from simple 'Standard' service to 'Super Wifi" which is 10 times faster.
All Airbus A350-1000, Boeing-777, Airbus A380, Boeing 787, and Airbus A330 have wifi available now and Qatar Airways is working to provide wifi for all long-haul flights and short-haul flights in the future. OnAir Wi-Fi is available on the B787-8 fleet only. Super wifi is only available on Boeing 777 and A350 aircraft.
How much does Qatar Airways Wifi cost?
The wifi facility of Qatar Airways depends upon the distance and duration of the flight. However, the Qatar wifi price depends on the flight type you booked as they have two different packages.
Qatar Airways wifi price:
Standard Wifi: You will often get the first 30 minutes free and then have to pay up to US$20 to continue, depending on the download limit you select.
Super Wifi: If you are not eligible for free Super wifi (see the section below) you can pre-purchase it at a discounted rate of US$8 when you check in online. You can also purchase it onboard for US$10.
How can I tell if my Qatar Airways flight has Wifi?
When you book your flight online you will be able to see whether your selected flight or flights are enabled with Super Wi-fi and you will be able to purchase it at the time of booking with a discount of 20% or later at the full price.
In addition on aircraft equipped with Wi-Fi, the cabin crew will inform passengers about the availability and type of wi-fi service at the beginning of the flight.
How good is Qatar Airways wifi?
Many regular passengers give reviews that they always enjoy an excellent wifi connection on Qatar Airways flights. However, the speed and strength of wifi signals may change during the flight because they use GX satellites to connect to the internet, and satellite signal varies with location.
These two passengers were very satisfied with Qatar Airways wifi on board: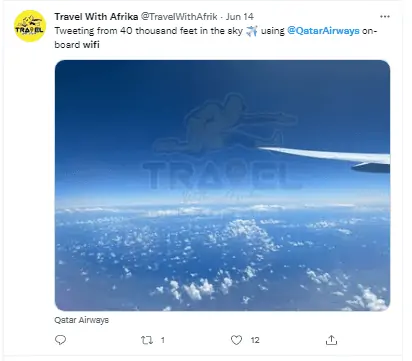 These two passengers were not impressed at all as they told Qatar Airways on Twitter:
Does Qatar Airways have free wifi?
Complimentary free wifi is available on a number of major routes including flights from Amsterdam, Bangkok, Berlin, Copenhagen, Frankfurt, London, Munich, Paris and Singapore.
Free wifi is also available to Qatar Premium passengers (first class) on many flights from Doha.
On many other flights, you may get the first 30 minutes of wifi free and then be able to pay for additional access.
How to connect to Qatar Airways wifi?
If you are traveling through Qatar Airways and want to connect to their wifi, you should follow these steps.
The cabin crew will guide you about connecting details at the beginning of the flight.
First select the device you want to use for your whole flight because you cannot use the same wifi on multiple devices. (With Super wifi you can switch devices but you have to log out of one before logging in with another)
Once you are 10,000 ft above the ground, enable the 'flight mode' on your device
Open the inflight wifi portal on your device.
Select 'OryxComms' as your network and you will be directed to the portal home page.
Now enter the valid email id to log in then enter your Super wifi access code and your credit details.
Keep in view that the Super wifi access code can only be used once and is valid for one year after purchasing.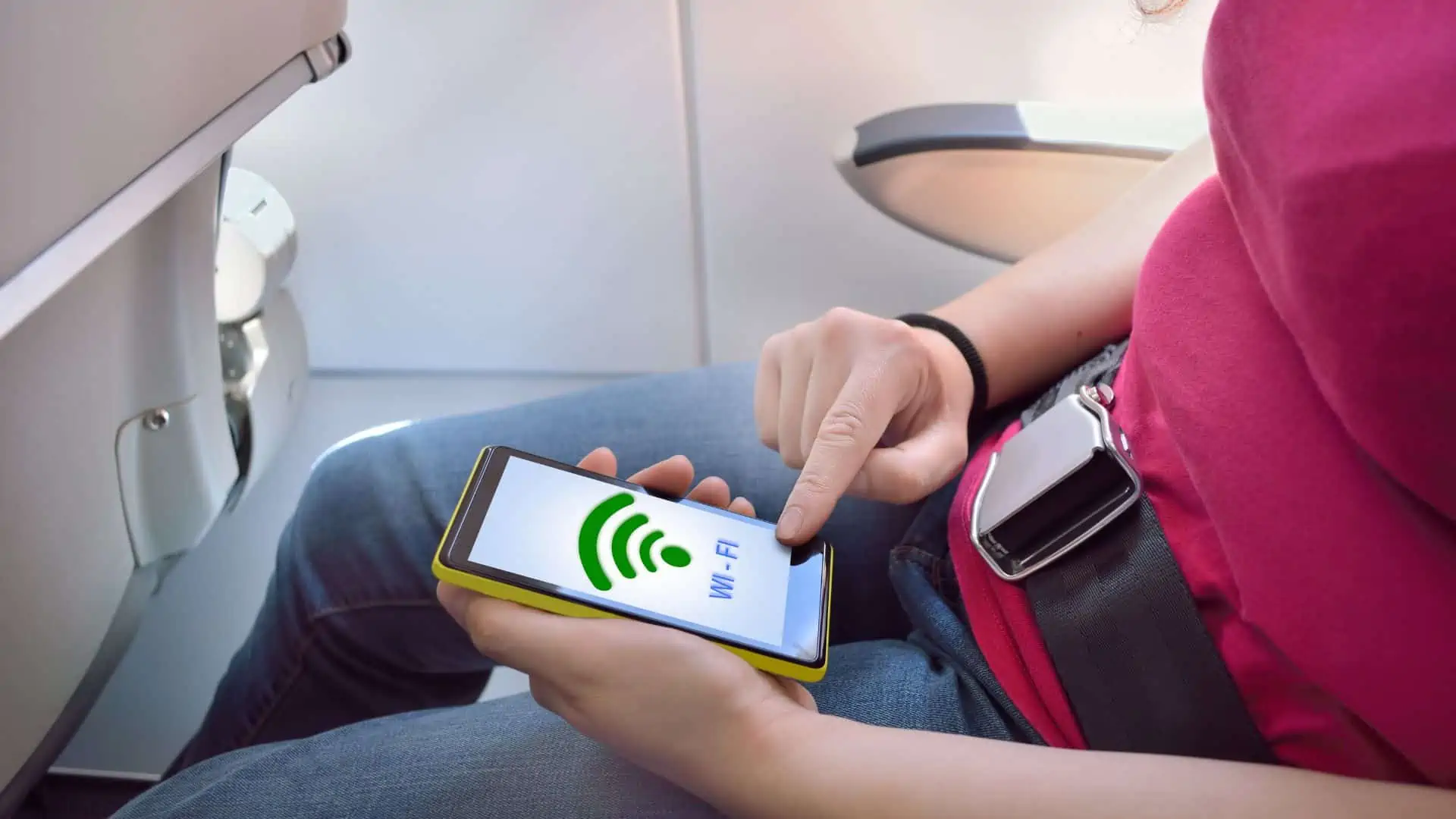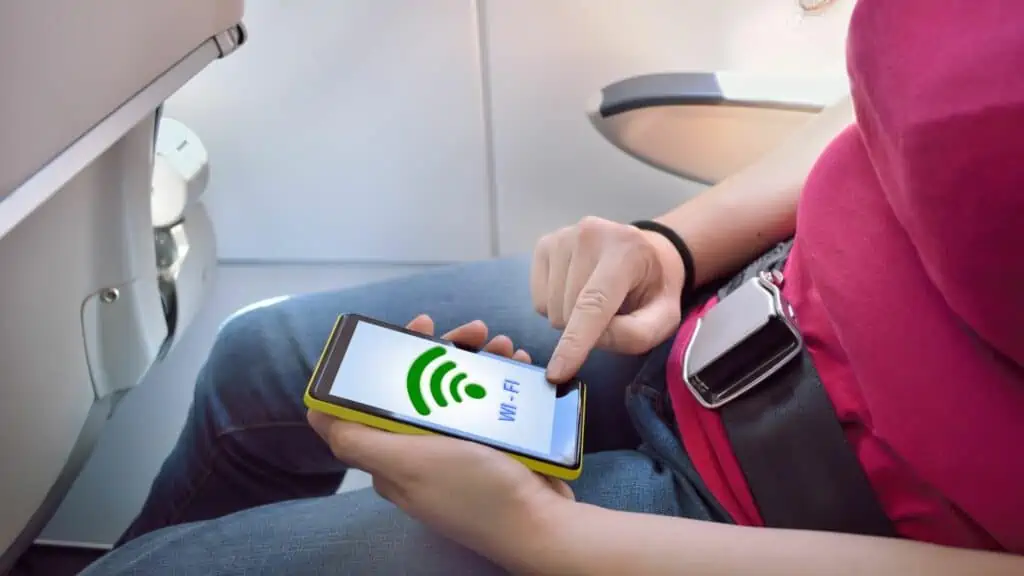 Can you make voice calls or texts using Qatar Airways wifi?
You cannot make voice calls through your mobile phone or through voice services such as Whatsapp or Skype.
However, it is possible to send and receive SMS text messages on Qatar Airways flights by using OnAir's GSM network. Very unusually, to use this service your cellphone must NOT be in flight mode.
You can of course send text messages using apps such as Whatsapp using the inflight wifi service if available.
Can I watch Netflix on Qatar Airways wifi?
Super wifi is normally fast enough to use video streaming services such as Netflix, Youtube etc.
However, you can watch movies provided by the audio-video on-demand service of Qatar Airways which offers 4000 entertainment options including 560 movies in 30 plus languages.
How to get a Qatar Airways wifi refund?
If you purchase the wifi service on Qatar Airways and it is not working well, you can speak to the flight attendant and ask him if he can do anything to improve the network speed.
The Qatar Airways website states that Super wifi is not refundable. However, if you have paid for it and it is unavailable on your flight, or the service is not good enough to actually use, then I would insist on a refund. They cannot charge for a service they cannot provide. So, if the crew cannot fix the problem then claim a refund on the Qatar Airways website via the contact us section.
Other airlines
United Airlines wifi | American Airlines wifi | JetBlue wifi | British Airways wifi | Icelandair wifi | Qatar Airways wifi | Aer Lingus wifi | Hawaiian Airlines wifi | Frontier Airlines wifi | Turkish Airlines wifi | Southwest wifi | Delta Airlines wifi
Related articles
Can you use a cellphone on a plane
Can you use WhatsApp on a plane
Can you listen to Spotify on a plane
Can you listen to an audiobook on a plane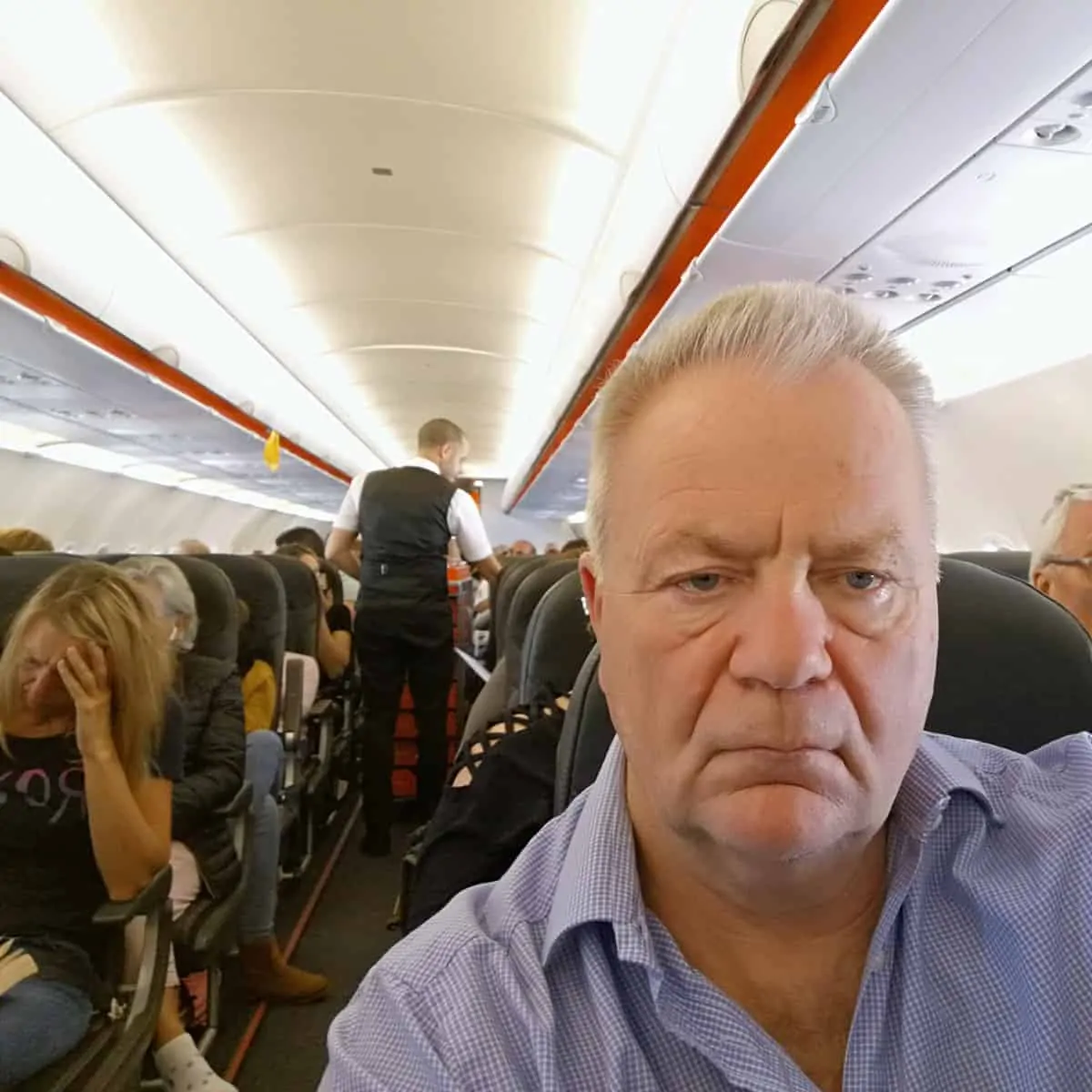 I have been traveling around the world by air since the early 70s and living overseas too. I worked for British Airways for a number of years and I am also a private pilot. About Me