You might think that there's nothing worse than being en route to your vacation, when you suddenly start panicking, thinking that you've forgotten something – even when you planned ahead, made a list, and took your time packing everything.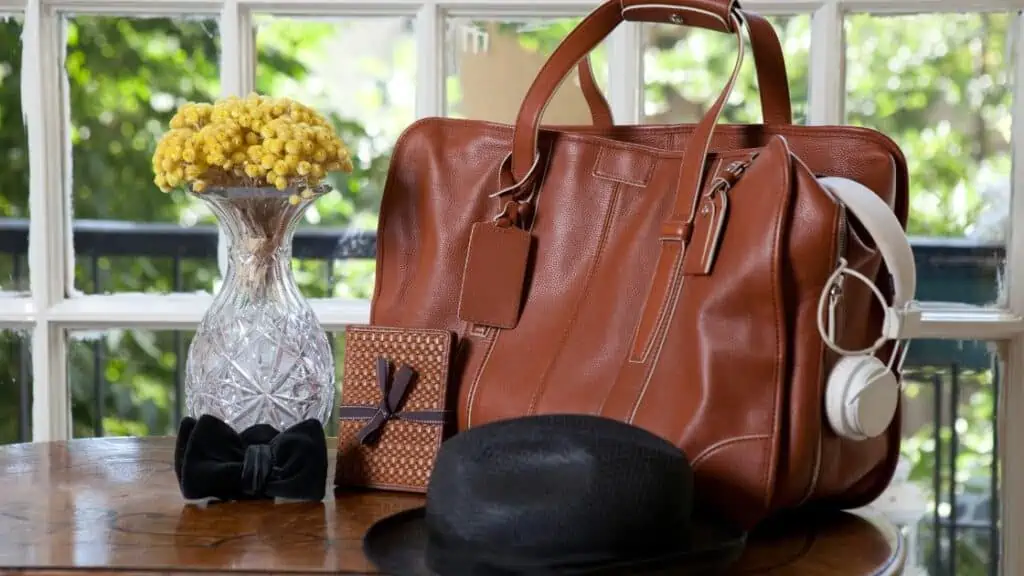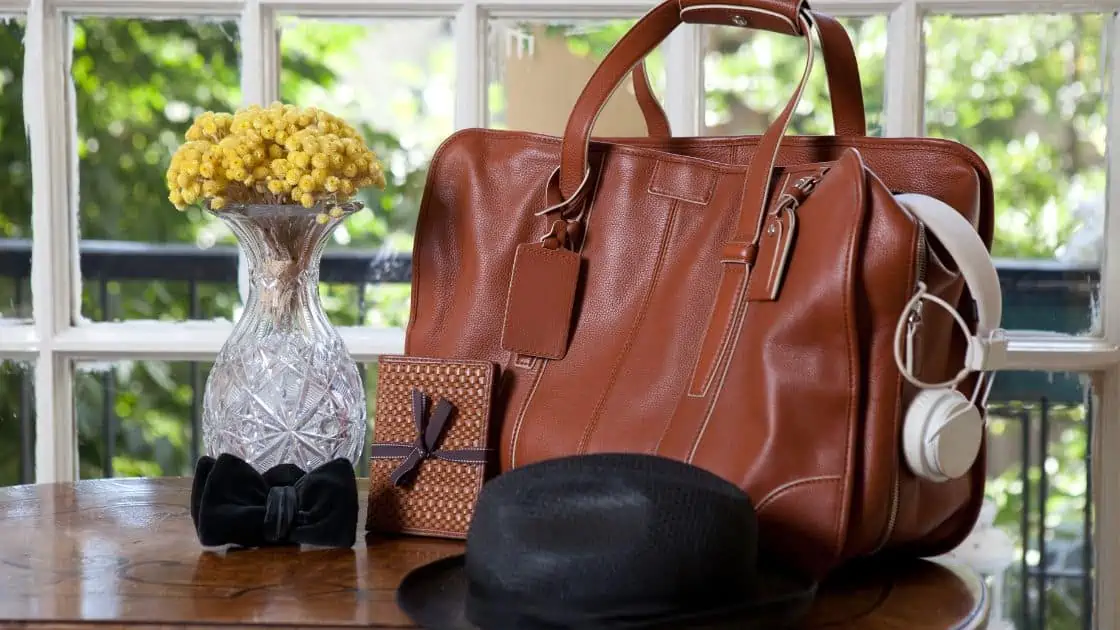 But there is something worse. When you are en route to your vacation, and you see someone using a really handy travel accessory that you really wish you had thought to buy yourself.
Well, worry not, because in this article I will present to you what I believe are the best travel accessories for women.
I have tried all of them out myself, and I will provide you with my reviews, complete with personal experiences with it and a brief list of pros and cons.
Then I'm going to top that off with a handy buying guide that will walk you through the key points to consider when shopping for women's travel accessories, before answering some of your most frequently asked questions on the subject.
And, without further ado, let's get straight to it!
Picture this scenario. You're in a hotel room with your family, and you need to leave your cell phone on through the night because you want to use the alarm to get on a trip on time.
But also, the kids want to use their gadgets, phones, tablets, power banks, and consoles, and there's only one socket in the room. What are you going to do?
Well, I'm pleased to report that there's an easy solution. With this travel charging station, you can have up to 3 plugs in at a time. And there are also 3 USB portals as well.
So if you only have the lead for a charger and not the actual plug, you can still charge the device.
And what this means is that you can have up to a whopping 6 devices plugged in all at the same time.
What's more, it's small and convenient to pack, thanks to the donut shape that keeps the extension cord neat and tidy. You could even fit it into your hand luggage if your main suitcases are full.
It's both FCC & RoHS-approved, and has all the safety features you could ask for.
It's available in 3 colors, namely red, white, and black. It has rubber on the bottom, so you don't have to worry about the charging station scratching the hotel table.
When this article was written, Amazon had a deal where you could save 19% of the recommended retail price. Why not check the link to see if the deal is still on?
My Personal Experience: I felt that this was excellent value for money, and my family and I made great use of it.
We were all able to keep our gadgets fully charged, without having to wait for one device to charge before the next.
Pros
Turn one hotel or cruise ship socket to 3 sockets
There are also 3 USB ports for charging gadgets
Very small, compact, and convenient to pack
Cons
You can't use it for highly power-consuming appliances, such as steam irons or hair dryers
Certain colors can be hard to get hold of
This is no ordinary toiletry bag – it is a specially designed toiletry and makeup organizer that you can simply hang up in a hotel wardrobe.
And that's not all that's convenient about it. You don't have to limit yourself to travel-size cosmetics, and you will be able to fit full-size cosmetics in there, thanks to its generous capacity.
There are also 2 water-resistant compartments, so you can keep wet things like your razor separate from things that you want to keep dry, such as eyeshadow and face powder.
There are also mesh compartments, so you can see at a glance where everything is, and items can breathe without the risk of dampening other items in the bag.
What's more, the front pouch is detachable, so you can remove it and pop it in your purse, and switch from daytime to evening makeup while you're out and about.
It's had incredible customer ratings and reviews. For example, on Amazon, has earned a full 5-star rating, even after well over 8,000 individual customer ratings.
It's available in 7 different color options, all of which are unpatterned, understated, and subdued, with no garish colors or designs.
When this article was written, you could save 28% on the recommended retail price if you buy through Amazon. Why not check the link provided to see if there's a deal now?
My Personal Experience: I loved using this toiletry and makeup organizer.
Nothing leaked out while I was traveling, despite there being damp items inside, and I was able to keep all my bits and pieces well organized, finding everything with ease.
So much better than keeping makeup brushes together with elastic bands!
Pros
You can hang it up by its hook in a wardrobe
It folds up very compactly, taking up little space
Calm, unfussy colors and patterns on the outside
You can keep wet items away from dry items
You can see where everything is at a glance
Cons
Some people may find the aesthetic boring
If you've never had the pleasure of using a travel jewelry organizer before, you will know the struggle!
All the necklace chains get tangled up and twisted, and you need to recruit the entire family to get them all untangled again.
Well, a jewelry organizer like this one solves that problem completely.
It's available in 9 different color options, including both plain and patterned options. It's also available in two different sizes.
The small one is 15.5 by 14 by 2.5 cm, while the medium one is 23 by 15 by 1.5 cm.
But despite its compact dimensions, which by the way make it easy to pack, it has a generous capacity, and is able to hold many items of jewelry, from earrings, bracelets, and watches, to necklaces, and so on.
This is because it is foldable with several small compartments that keep your items neat and tidy.
This includes 5 zones for different types of jewelry, including an earrings grid, a ring roll, necklace clips, and small zipper bags, some of which are see-through, so you can see where everything is at a glance.
Amazon occasionally has deals on this particular item. When this article was written, you could save over 30% on the recommended retail price. Why not try the link to see if you can catch a deal now?
My Personal Experience: It is just so much better to use this organizer than to go without one!
It fits in my case very easily, and I also found that because of the magnetic closure, there were no annoying zips to damage the garments in my case.
Pros
Several color options and two sizes to choose from
All your items of jewelry are clearly visible when opened
Folds up very compactly – easy to fit in a suitcase or carry on
Keeps everything neat and tidy – no more tangled messes
Cons
Some customers reported that the outer material can get stained
Whether you're chilling on a long plane ride or relaxing on the beach or by the poolside, you don't want to have to listen to other people's dramas.
A much better alternative is to put on some headphones and listen to what you want to listen to. Whether it's ballads, country music, R&B, podcasts, or whatever.
When you've got your headphones on, you can be in your own little world, basking in what makes you feel good.
And the best headphones for this would be active noise-canceling ones like these.
They actively prevent outside noise from coming in, whether it's wailing babies, obnoxious kids, or your partner's snoring.
And these particular noise-canceling headphones have other great features besides.
This includes memory foam ear cups for ultimate comfort. And there's deep bass, which I know is very popular for a range of different music styles.
It also offers high-resolution audio, so you can make out every letter, and the headphones run over Bluetooth, so you don't need to worry about getting tangled up in wires.
They are rechargeable, and a single charge lasts a long time – you can listen to about 600 songs on a full charge!
Unsurprisingly, these are incredibly popular headphones. There have been well over 42,000 customer ratings on Amazon alone, and the average rating still comes out at an impressive 4 and a half stars.
They're available in 3 color options, namely black, blue, and silver. The black one is particularly reasonably priced, but the blue and silver cost a little more.
My Personal Experience: I couldn't believe how effective the noise-canceling was with these headphones.
And if I hadn't been in public using them, I would have been singing all the words to my favorite songs, lol.
Pros
They actively cancel out outside noise by 90%
Memory foam ear cups for ultimate comfort
High-resolution sound and deep, powerful bass
Excellent run time of up to a whopping 40 hours
You can use them wirelessly via Bluetooth
Cons
Unfortunately, you can't charge the headphones and use them to listen to audio at the same time
If you're planning on going to a beach, poolside, or water park, you NEED this product.
Even when you don't always have your sunglasses on your person, you always have your phone. But once it gets too wet, whether it's from pool water or seawater, the tech starts to break down.
But, if you have one of these special phone pouches, it will keep your smartphone completely dry – even if you're whizzing through a feisty water slide.
They come on a removable lanyard, so you don't have to worry about having to keep it in your hands, it will just stay with you.
And that's not all. The pouch is see-through, so you can view your phone, and even use the touch screen as well.
This is perfect for taking photos or videos when you're in the water. And what a great way to look back on your holiday. You could even take it surfing or scuba diving!
You can also use it for keeping other things like banknotes, bank cards, sunglasses, and so on. Which can be very handy.
It's a universal size and will fit most phones. For the specific dimensions, or for a complete list of compatible phones, please check the product page.
This product is occasionally on offer on Amazon. When this article was written, you could buy a pair of them for less than 10 dollars. To see if there's a deal now, simply click on the link provided.
My Personal Experience: I made good use of this phone pouch – I took it to the beach, the pool, and the water park beside it.
I was able to continue to use the phone even when in the pouch, and I didn't have a single issue with it.
Pros
It keeps your phone 100% dry, even underwater!
Comes as a pair, each with a handy lanyard
You can also use it for keeping other things in
It's a universal size and will fit most phones
You can continue to use the touchscreen when inside
You can continue to use the camera when inside
Cons
It doesn't float when there's a phone inside
Buying Guide
As promised, here's your buying guide. Let me walk you through the key points to consider when shopping for women's travel accessories.
Usefulness
When you're on the go, there's only so much you can take with you…
For example, if you're traveling by plane, your luggage has weight limitations.
Similarly, If you're traveling by car, there are only so many belongings you can fit in the vehicle, especially if you're taking a lot of passengers.
This means you have to be very choosy about what you take with you. Try to whittle down what you want to take down to the essentials and just a handful of luxury items.
I would advise you to make a list of everything that you will absolutely need on your travels, and choose your travel accessories around this.
Portability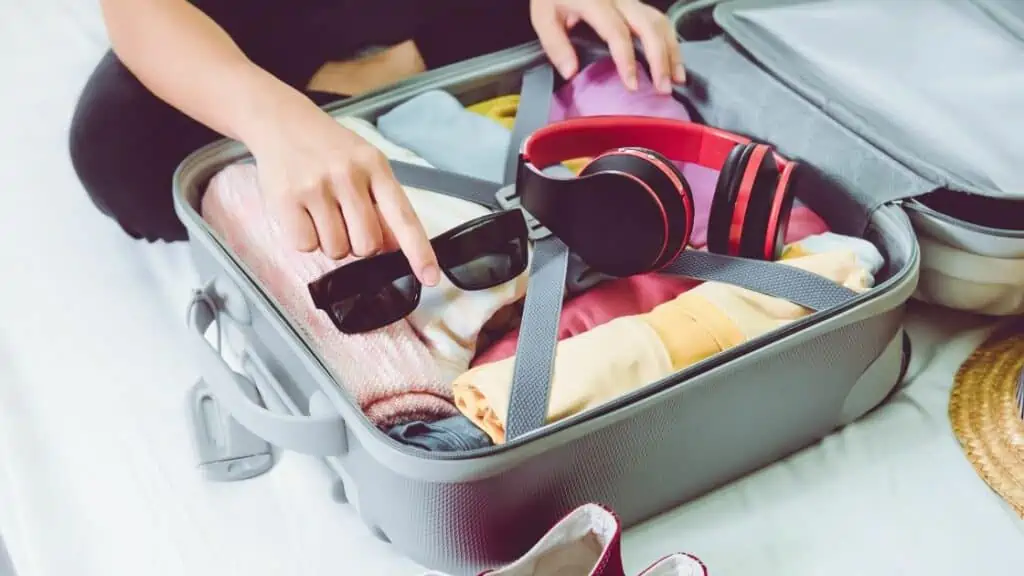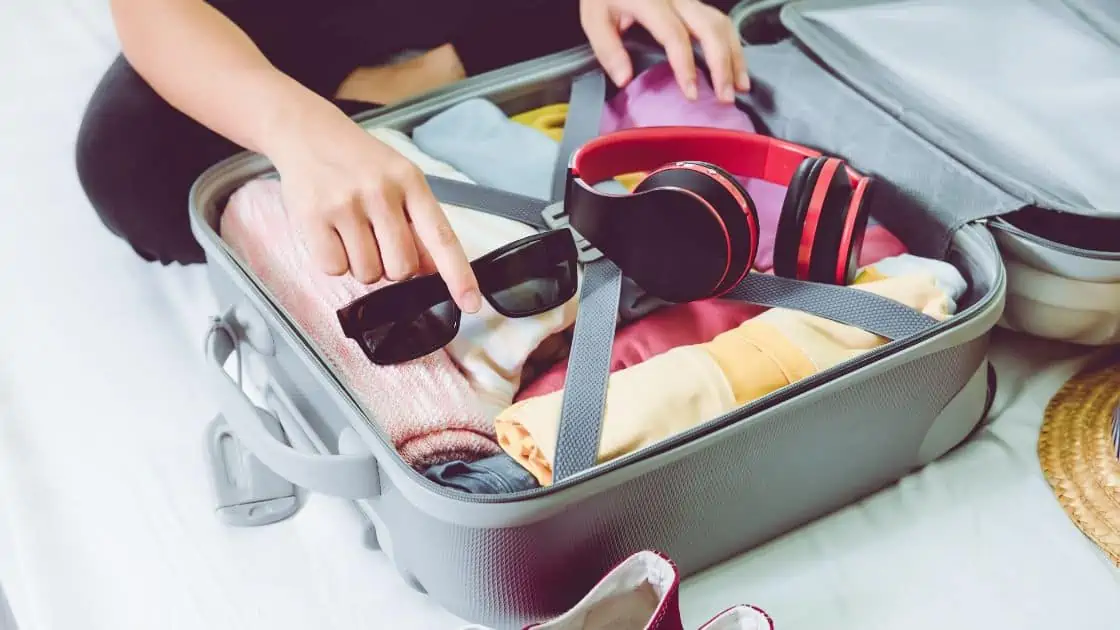 You also need to consider how portable your travel accessories are. Ideally, this would mean that your accessories aren't too big, because you need to fit them in your luggage, and aren't too heavy to carry around.
If you're ever torn between two travel accessories and can't decide which one to take, I would always advise going for the one that is smaller and lightweight.
Aesthetic
Many people and perhaps women especially like to look good, and for some, this means having travel accessories that have a nice aesthetic, or perhaps accessories that match their luggage or outfits.
Alternatively, they may choose a neutral color palette that goes well with everything.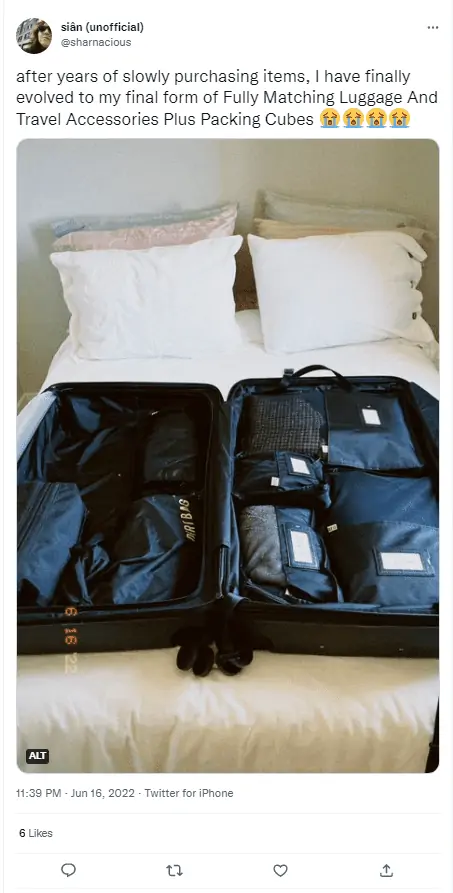 Buying For Others
If your purchase is intended as a gift for someone, try to base your purchasing decision on what you know about the person and what you think they would like.
Not necessarily just something you would like.
Customer Reviews
Shopping online is a great way to gauge how popular a product is with customers. Personally, I would never buy anything with less than a 4-star out of 5 rating.
When it comes to travel accessories, I would recommend looking out in particular for details on the product quality (e.g. does it damage easily when moved around), dimensions (will it fit in with your luggage), and whether it is lightweight or heavy.
Value For Money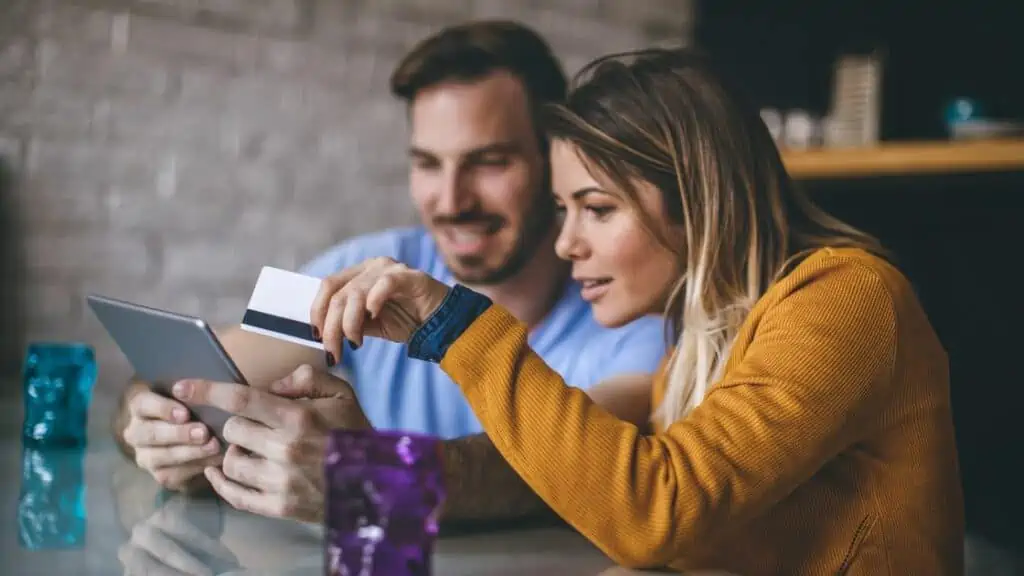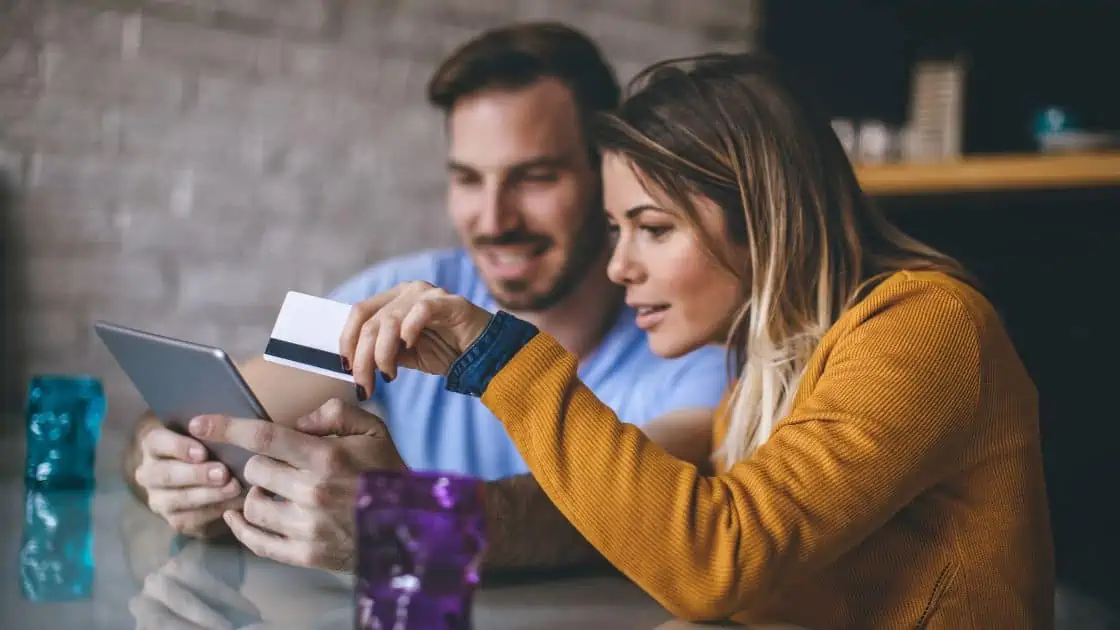 Once you've decided what types of travel accessories you would like to take, you should also consider whether you're getting good value for money.
This does not necessarily mean that you should always choose the cheapest options, however. This can sometimes be counterproductive. Cheaper products are often more likely to see wear and tear.
But that does not mean you should only buy from big-name brands.
What I would recommend is getting a good ballpark figure of how much your items should cost, and ensuring that you are not paying more than you have to.
Frequently Asked Questions
What Are The Things Not To Carry While Traveling?
I would try to avoid carrying too many liquids, such as drinks and shampoos, in case they leak or spill.
Don't pack hardback books, they will weigh your case down, and they take up much-needed space. And above all, don't pack anything too delicate that is likely to get damaged en route.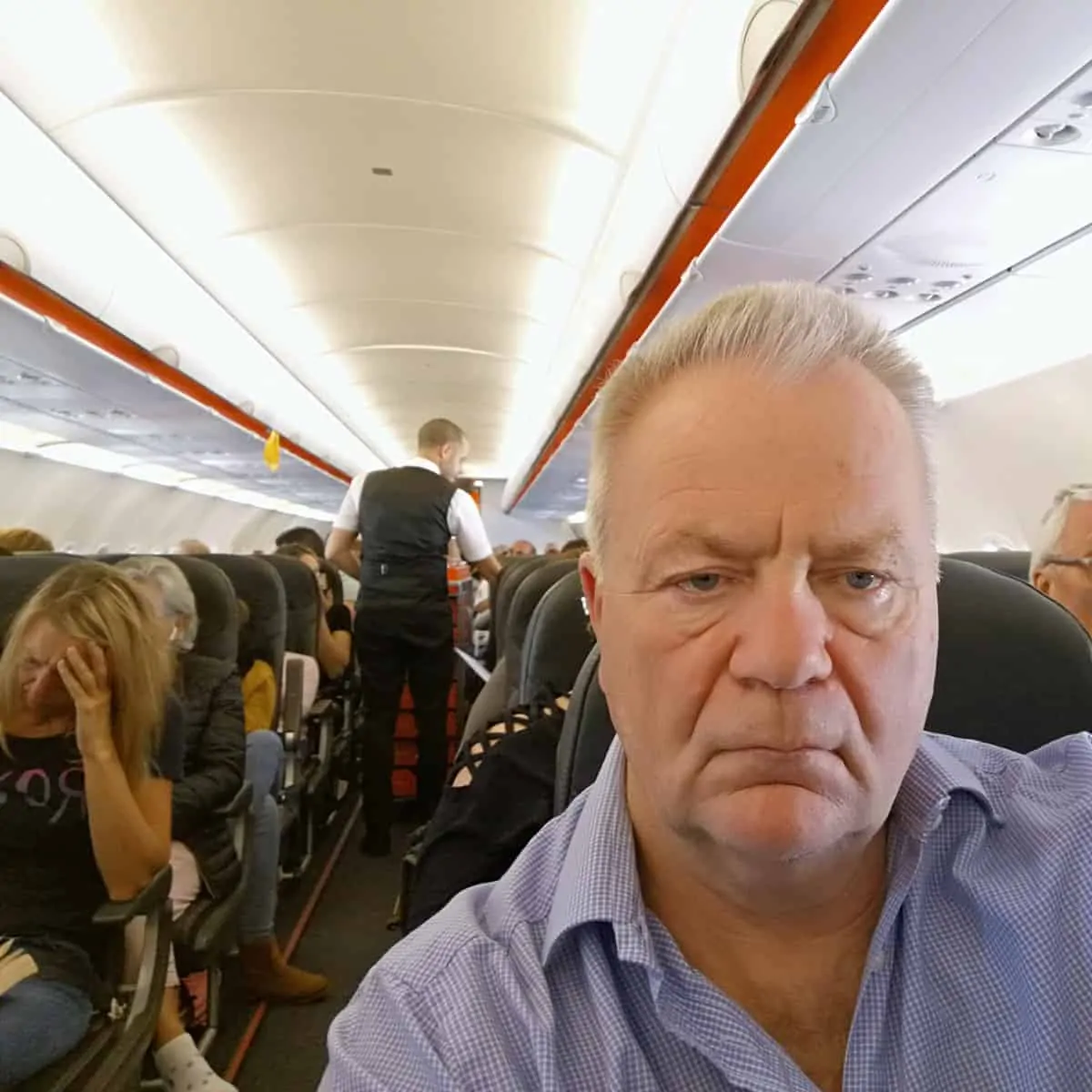 I have been traveling around the world by air since the early 70s and living overseas too. I worked for British Airways for a number of years and I am also a private pilot. About Me