The popularity of premium economy, the class that sits between business class and coach, is rising.
Although these seats don't provide a true lie-flat experience, they are nevertheless worth considering if you're worried about how comfortable you'll be on a long flight overseas.
Now that Delta has made Premium Select available on four distinct aircraft types, the question of whether it is worthwhile can be addressed.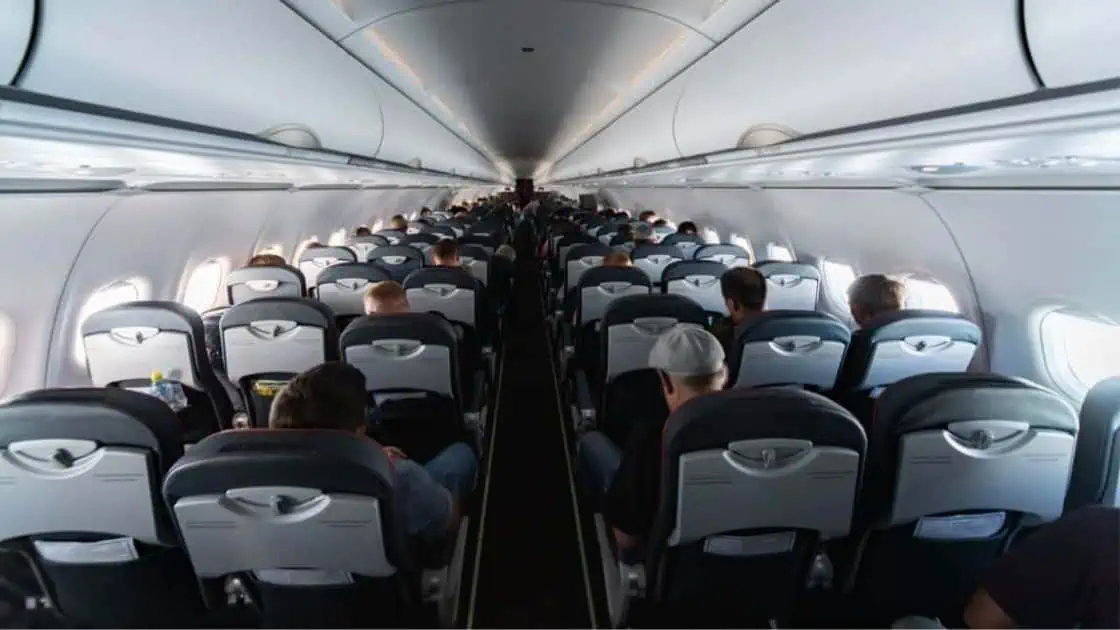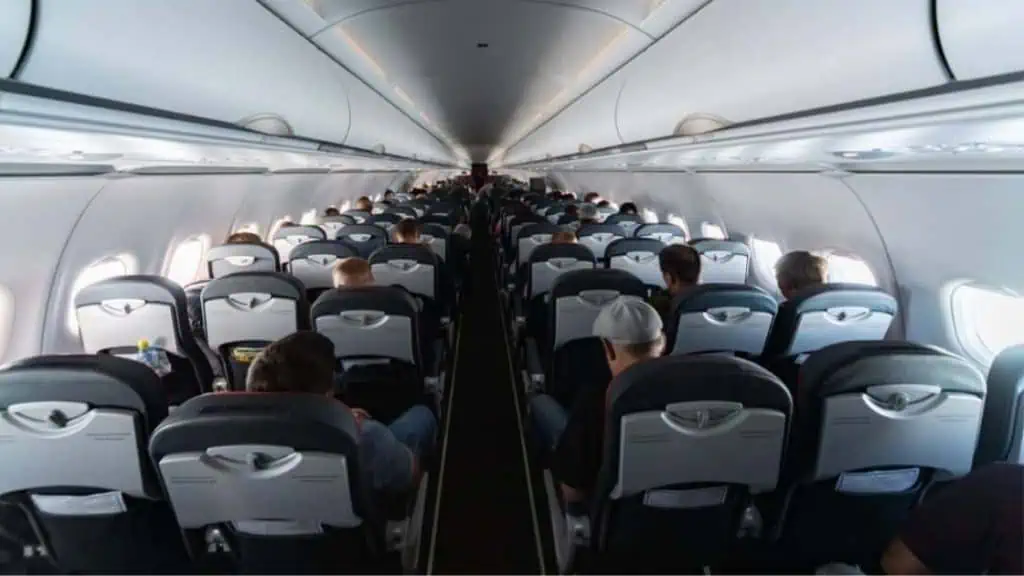 What is Delta Premium Select
While historic US carriers (American, Delta, and United) waited to make interior upgrades to ensure the financial case was strong, international carriers have been outfitting aircraft with premium economy for decades.
It took Delta until 2017 to make Premium Select available on the Airbus A350. And now that it is, we'll explore the points worth considering before deciding to upgrade for your upcoming journey.
Space and Leg Room
The sheer amount of space is the most appealing benefit of choosing Premium Select, which is often twice as expensive as a main cabin economy ticket.
Do not be deceived by seat width. While Comfort+ and Main Cabin seats on Delta's A330-900neo are 18 inches wide.
Premium Select seats are 18.5 inches wide, with 38 inches of pitch and 7 inches of recline.
The additional inches of space between the edges of each seat are not specified in those standards.
The seat cushions in Comfort+ and Main Cabin are pressed against one another. Your neighbor's seat starts right where yours finishes. There is no such thing as breathing room.
Between every seat in Premium Select is a huge twin armrest that has room for both your arms and your drinks.
On a long flight, we discovered that elbow room became more and more valuable with each passing hour.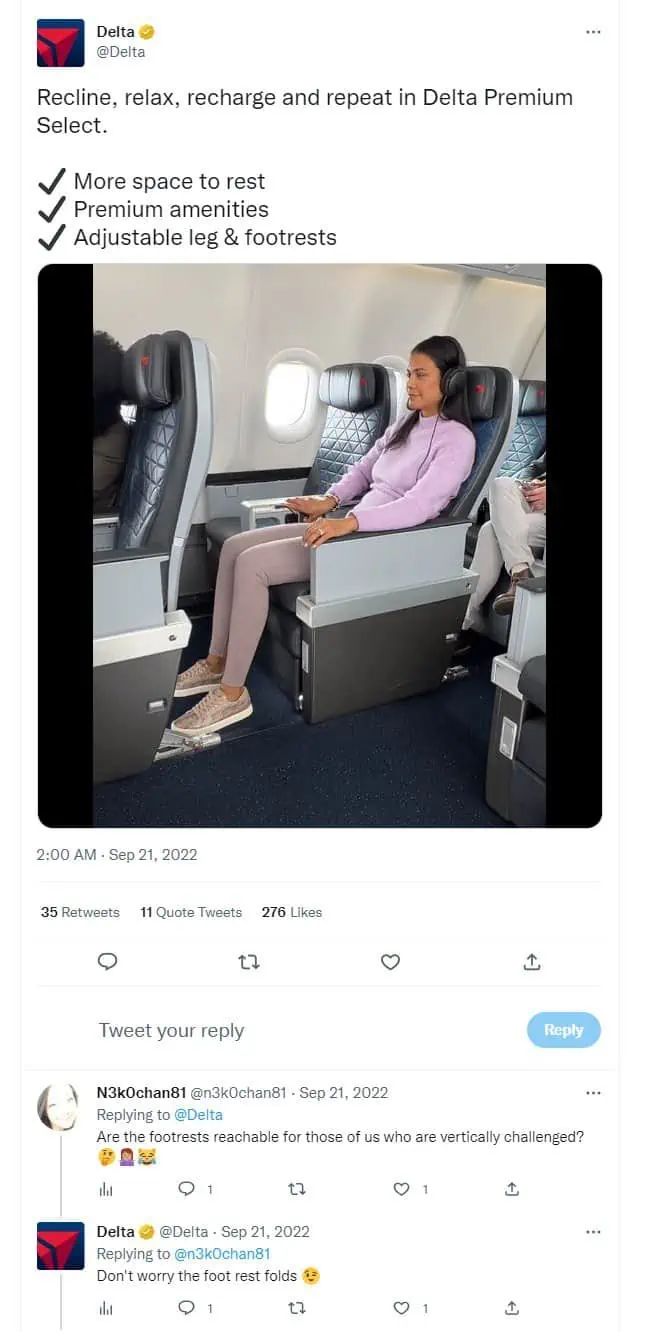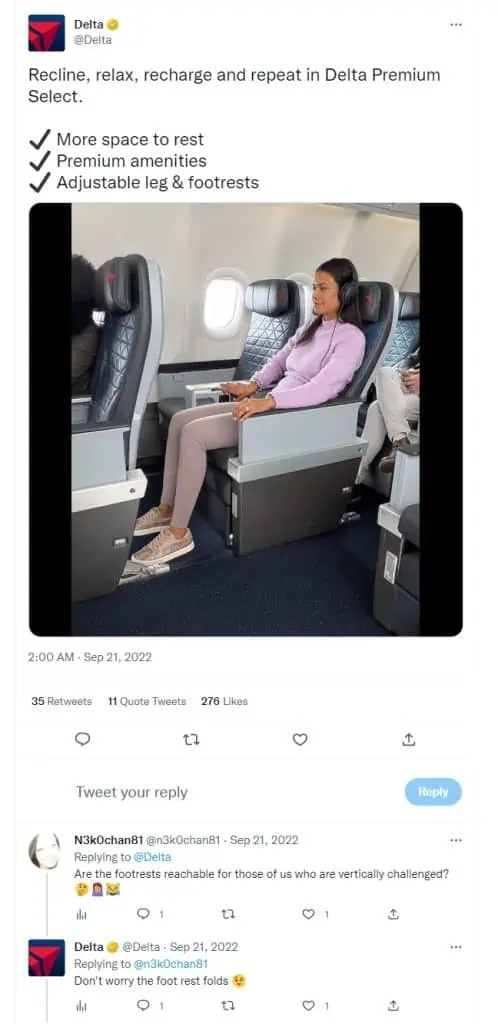 Legroom is the next aspect. 38 inches of pitch are available in Premium Select on the A339, compared to 34 in Comfort+ and barely 31 to 33 inches in the Main Cabin.
That's essentially the difference between being able to use a laptop on your tray table using Delta inflight wifi without feeling uncomfortable and being too confined to work for more than eight hours.
Additionally, Premium Select incorporates a flip-down footrest and a foldable leg rest, both of which significantly improve comfort.
Even watching entertainment is more comfortable.
While Comfort+ and Main Cabin passengers on the A339 have a 10.1-inch panel, Premium Select passengers receive a 13.3-inch seatback entertainment screen.
Additionally, there are more aisle seats with the Premium Select seating arrangement.
There would be less need to squeeze past neighbors to leave, and less need to move out of the way if you were the one being squeezed over.
Delta Premium Select Food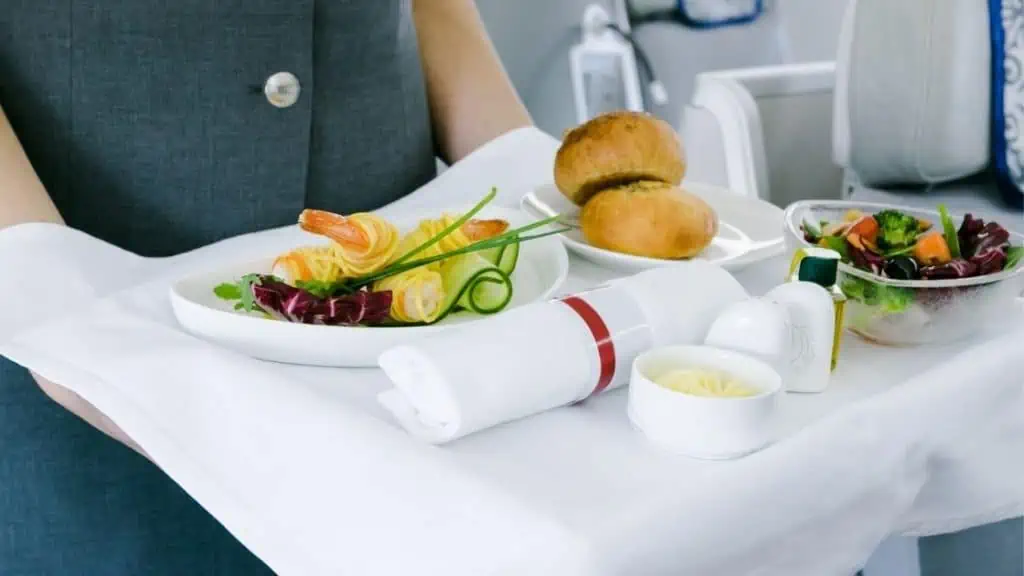 Most of the time, Delta treats Premium Select as its own cabin.
Although you'll still be required to use the restrooms in economy class, having a dedicated flight attendant will be greatly appreciated.
On a long-haul flight, it is common for two flight attendants to look after the 28 seats in the Premium Select cabin, offering bottomless refills on drinks and snacks.
You might not even have to ring your call button, as the service is so attentive.
Depending on the length of your flight, complete meals are also provided, with an ice cream bar in between.
These meals are not only of a higher caliber than those offered in Comfort+ and Main Cabin but they are also presented on fine flatware using real silverware.
VIP Check-in and Boarding
As benefits for being a Delta Medallion, some of the conveniences that come with a Premium Select ticket are also offered.
However, individuals who are not elites inside the Delta system find the inclusions below to be of particular value.
When determining whether or if the upgrade price is reasonable, take into account how important these are to you:
Being able to choose your seat prior to check-in.
A Tumi amenity kit onboard, which includes an eye mask, socks, a toothbrush, and ear plugs.
Access to the Sky Priority check-in and boarding line.
Access to the Sky Priority expedited baggage handling and security service.
Miles
Delta Premium Select fares are often categorized as P, A, or G.
If you think it seems like nonsense, pay attention to the following: on an MQM (Medallion Qualifying Miles) basis, Premium Select fares earn 150%, Comfort+, and all Main Cabin tickets save for Y and B flights earn 100%.
If you're working your way up to elite rank with the Delta Medallion, that 50% MQM bonus means a lot.
Cost
A ticket for Premium Select normally costs twice as much as one for the economy, and this difference may get bigger as a flight gets closer.
It's more expensive no matter how you look at it, but things like premium boarding, better food, and extra miles help offset some of that.
You should pass on Premium Select if you're a seasoned single traveler or would want to use your travel funds to go to more destinations with less comfort.
Families who need to purchase additional seats find that this expense is much more difficult to bear. It all depends on your travel style and the stage of life you're in.
Flying as a Couple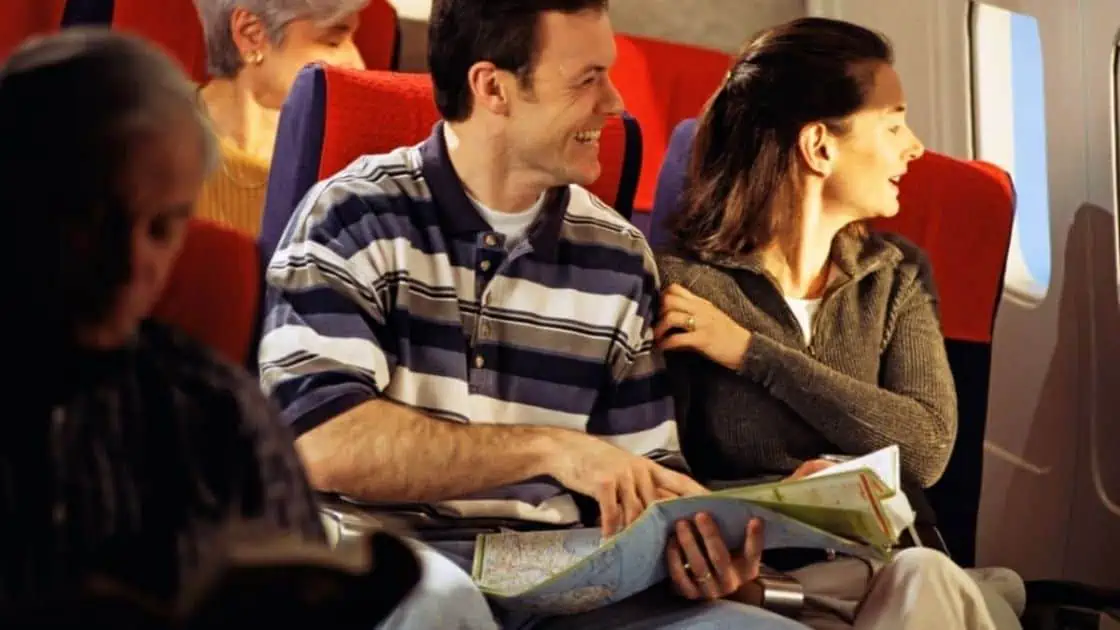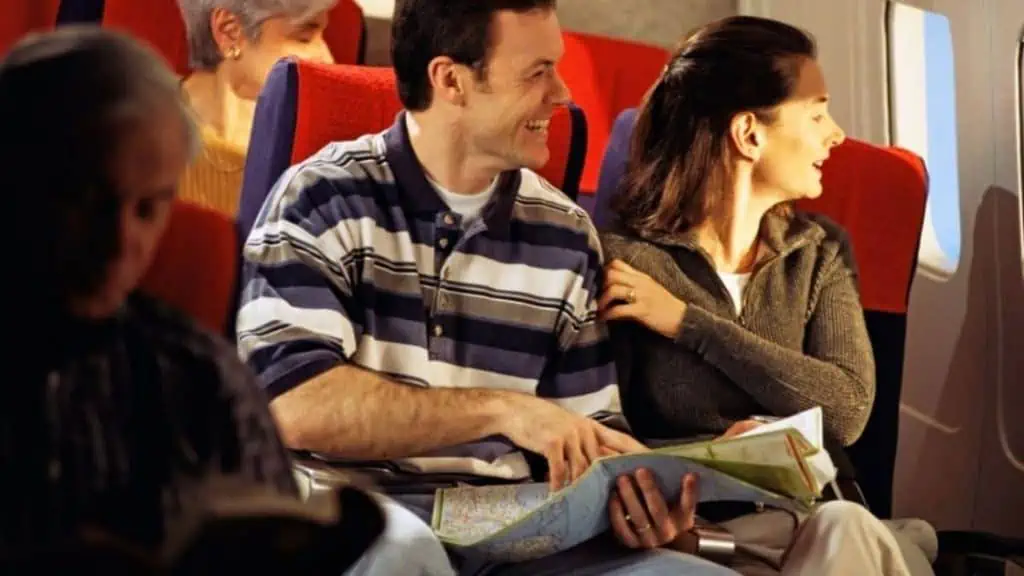 Although widebody Delta aircraft with 2-4-2 arrangements in the economy are occasionally available, the feared 3-3-3 configuration is more typical.
A third wheel on the way to your destination does more to ruin the honeymoon mood than anything else.
Couples have a better chance of finding a seat together by themselves when they choose Premium Select because there are more seat pairs available.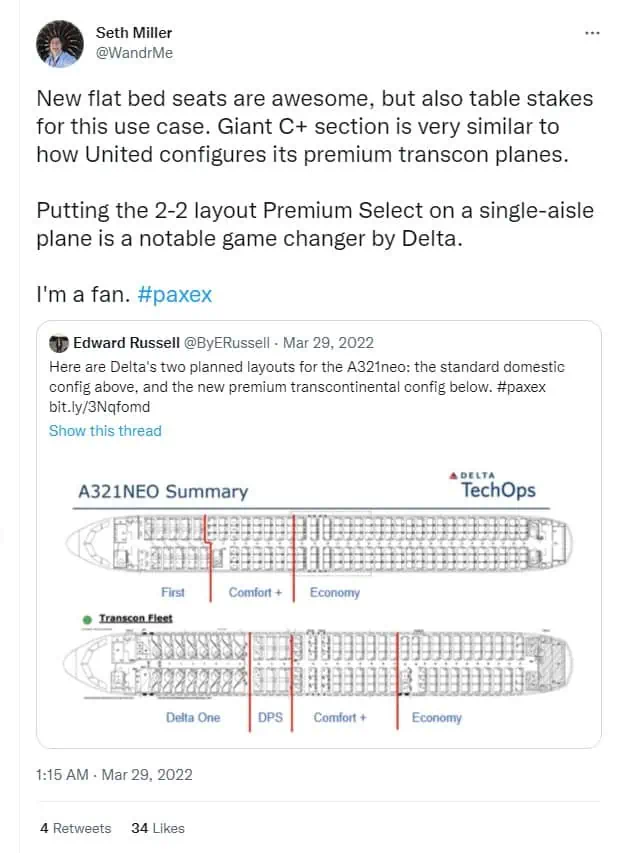 Given the extensive distances that Delta's Premium Select cabins travel, that increase in seclusion is significant to take into account.
When traveling with a baby in your arms, these seat pairings are also a lifesaver.
The difference between a bearable journey across the ocean and an event you'd like to forget could lie in carving out your own little cocoon and providing extra room for your child to stretch out.
Cabin Interior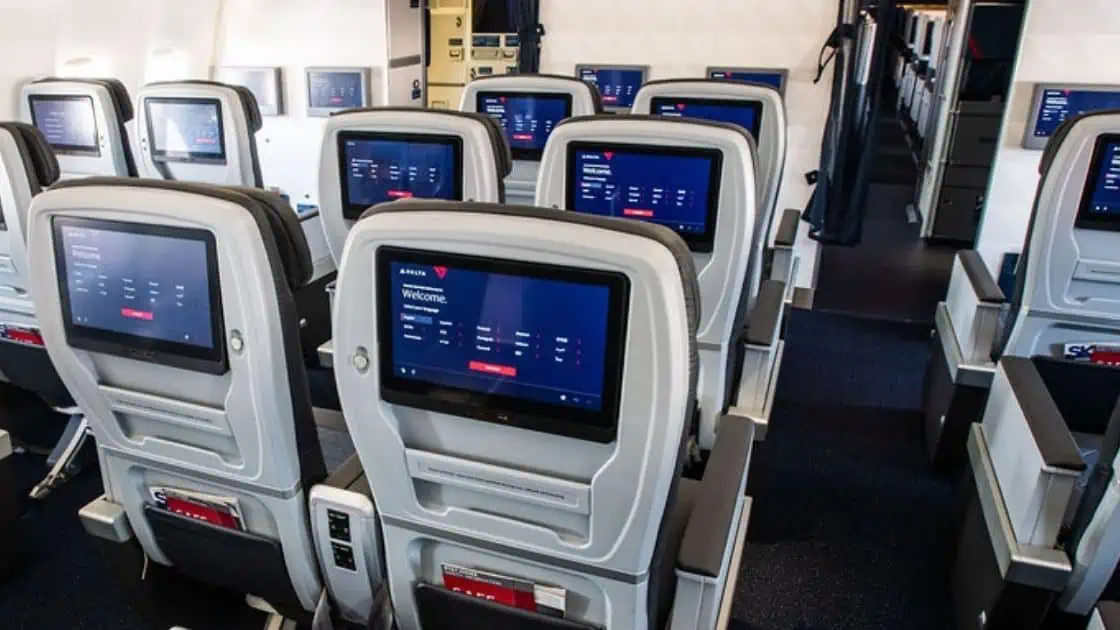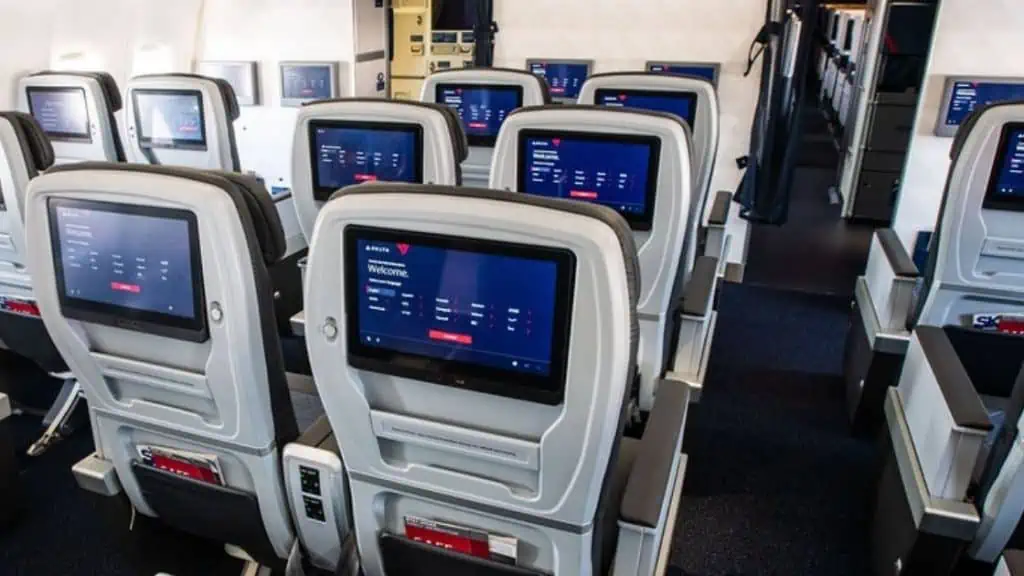 Although the Airbus A330-900neo, Boeing 777, Boeing 767-400ER, and Airbus A350 all include Premium Select, not all Premium Select cabins are made equal.
The new A330-900neo, which has seats with water bottle holders and, most importantly, Aerofoam Industries memory foam padding, is where Premium Select is at its best.
In actuality, memory foam is used for every seat on the A339 from front to back, which can substantially improve comfort and lessen fatigue.
As you enter the Premium Select cabin on the A339, you'll see a special ceiling light design called "Airspace" by Airbus.
While the A350 and remodeled 777 feature 48 Premium Select seats, the A339 has just 28 seats in its relatively upscale Premium Select cabin.
The modified 764 has memory foam seating throughout and just 20 Premium Select seats due to its smaller overall size.
It also has a water bottle compartment. While the A339 is brand-new, the 764's bones are older.
Premium Select vs Comfort Plus
In our honest opinion, Premium Select is without a doubt worth the typical premium over Main Cabin.
On a cross-country flight, 31 inches of pitch is a really terrible experience. For adults, an eight-hour or longer international flight is nearly unbearable.
For instance, Comfort+ and Main Cabin are grouped in a 2-4-2 layout on the A330-900neo.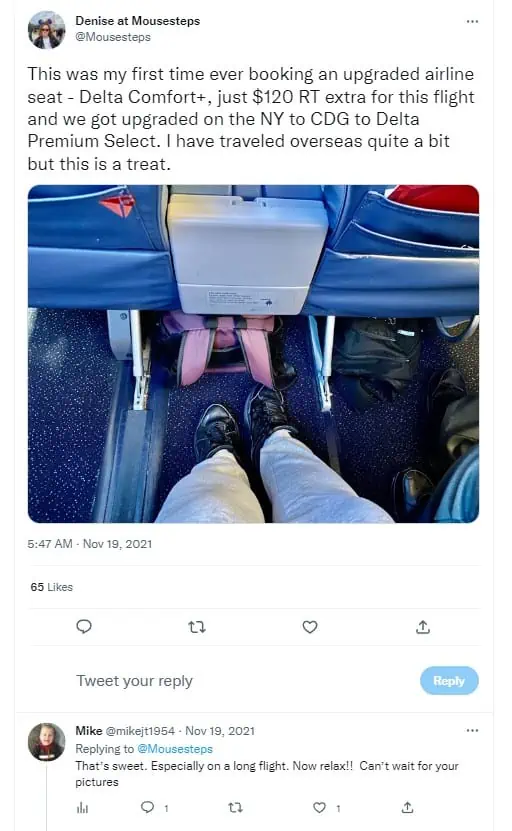 Securing a seat pair on the left or right side of the plane in Comfort+ isn't an awful way to travel if you're a couple and neither of you are as tall as TPG.
The Comfort+ pitch of 34 inches is not bad, and the seat pair ensures both privacy and a window.
The decision to pay for Premium Select gets more difficult if you are a Delta Medallion elite member and can enter Comfort+ for free as a benefit of your membership, instead of paying more than ordinary Main Cabin if you are new to Delta.
If this applies to you, you should generally consider upgrading to Premium Select only if the cost difference is 30% or less or if the trip in question is exceptionally extraordinary and warrants going all out.
Delta Premium Select vs Delta One
The lie-flat seats in Delta One, the airline's business class, are ideal for tired travelers.
Delta Premium Select is an enhanced version of the economy that offers additional amenities and more room for your legs.
It's a good compromise between the uncomfortable back seats and the more expensive front-row business-class seats.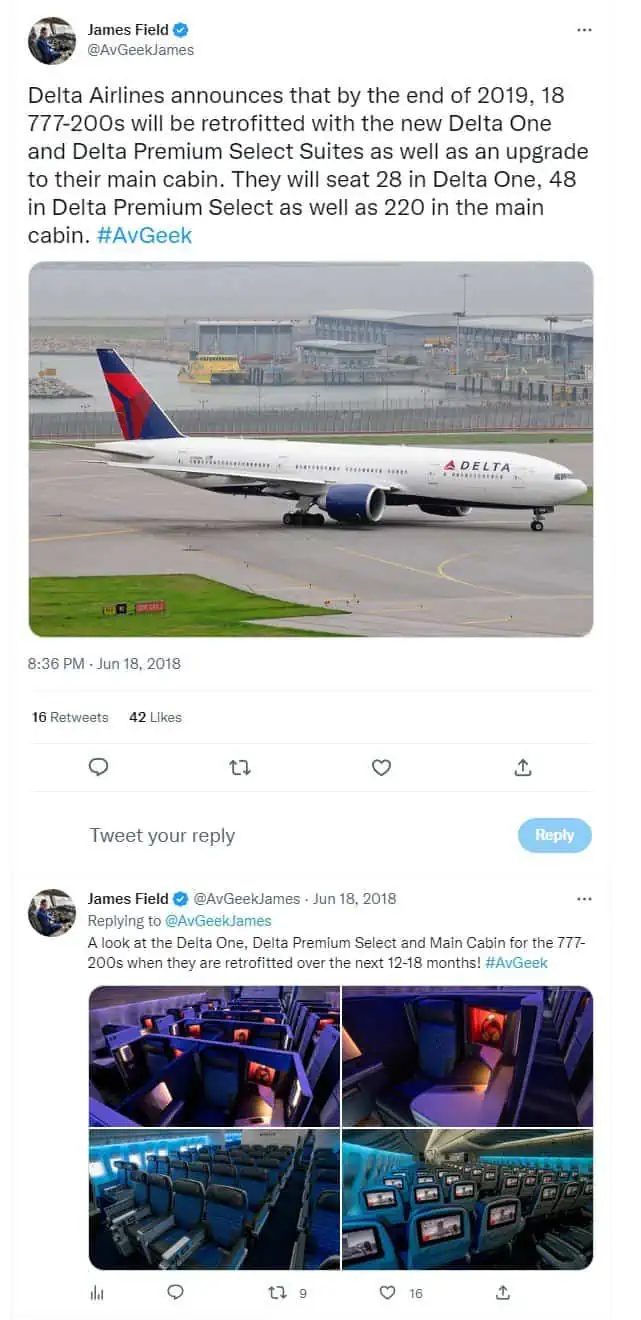 Final Verdict
Overall, Premium Select is definitely worth paying extra for if it's within your means.
With extra space, better food, better service, priority services, and air miles you can gain, it could be a great choice for those dreaded long haul flights.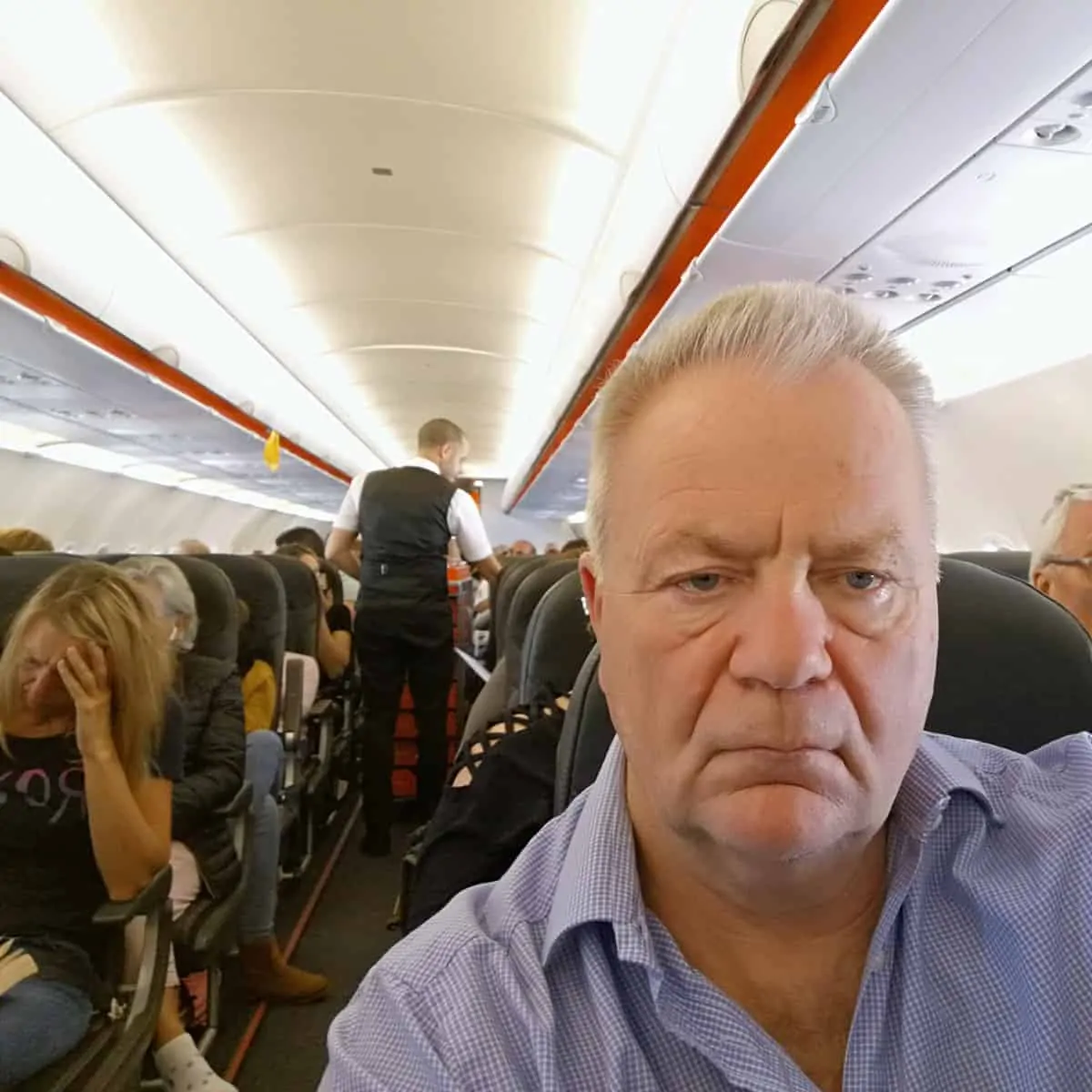 I have been traveling around the world by air since the early 70s and living overseas too. I worked for British Airways for a number of years and I am also a private pilot. About Me