If you are going to fly with Delta Airlines and want to work while you fly or want internet access for entertainment then you will want to know does Delta have wifi and what it costs.
The quality of internet access and onboard wifi in most airlines is either hit or miss and the same is true for Delta Airlines in some situations.
Like all airlines, Delta Airlines is working to upgrade the availability and quality of the wifi service. It is rolling out streaming quality wifi on some of its fleet at the moment.
In the rest of the article, you will find full details of the Delta wifi service, costs and how to use it.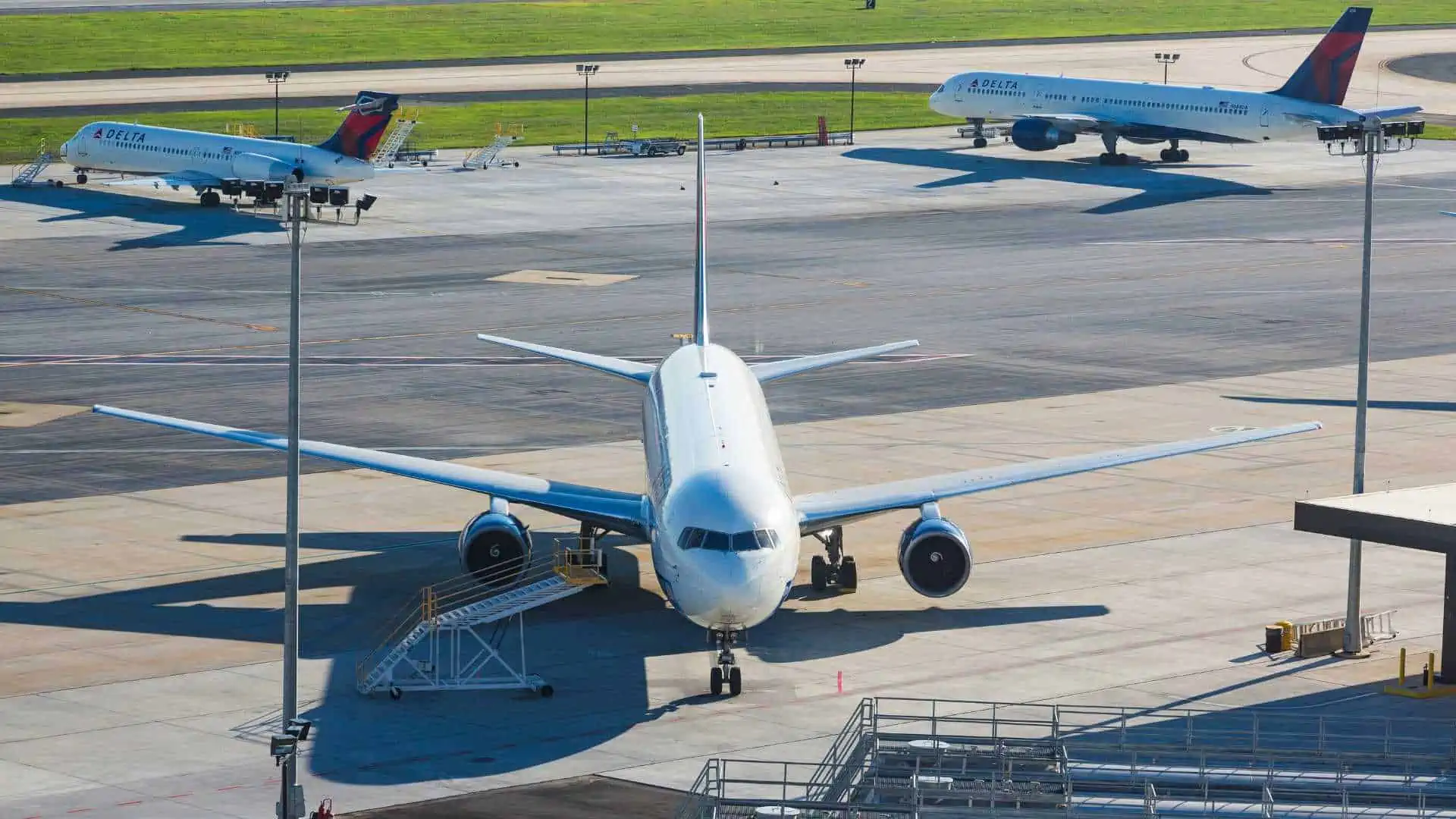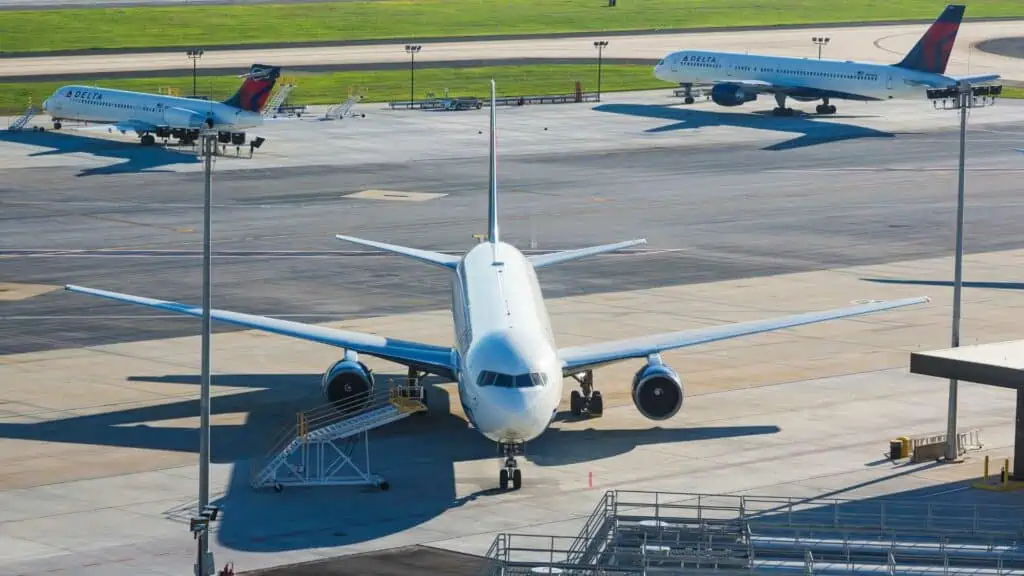 Delta inflight wifi
Delta offers gate-to-gate wifi (pushback to park) on its fleet.
Wifi is available on most of its fleet. Delta uses two providers for its wifi service:
Viasat – on some of its A321, 737-900 and 757-200 fleets
Gogo – On its 737-800 and 900, 757-200 and 300, 767-300 and 400, A220, A319, A320, A321, A330-900 and A350 fleets (that's a big fleet)
Air-to-ground wifi above 10,000 feet is also available on its short-haul CRJ-700 and 900, E-170, 175 and 717 fleet.
Viasat is being installed on all 313 aircraft in Delta's fleet.
Delta is improving its wifi to allow streaming. There will be a decal on the boarding door (as above) to show if it is available on the aircraft you are flying on.
Delta Airlines Wifi video:
Delta Free Messaging
Passengers have free access to send text messages via messaging apps such as iMessage, Facebook Messenger and Whatsapp when onboard.
How much does Delta wifi cost?
On Viasat-equipped flights, passengers can purchase wifi access for USD5.00 which is quite reasonable. Delta Skymiles members may be eligible for free wifi on these flights.
You can also buy one of two monthly wifi subscription plans. They are great for frequent flyers but, it must be said, are expensive for a one-off flight/return flight. These are:
Monthly Domestic Plan
USD49.95 – Can be used on all Delta domestic flights that provide wifi. The plan automatically renews but can be canceled at any time without a notice period.
Monthly Global Plan
USD69.95 – Can be used on all Delta flights, both domestic and international, that provide wifi. The plan automatically renews but can be canceled at any time without a notice period.
The good news
Delta has plans to introduce free wifi on all of its main domestic routes (except regional flights) and on all international flights by the end of 2024.
How to connect to Delta wifi?
It's easy to connect to Delta.com login to wifi once you board your flight.
Go to device Settings, switch to Airplane Mode, then turn your Wi-Fi on.
Choose "DeltaWiFi.com" from the list of available networks you may see. You will then be redirected to the Delta wi-fi portal.
If the page doesn't load, then type "deltawifi.com" into the search bar of your browser to be directed to the Delta wi-fi portal.
Choose "Free Messaging" or purchase a wi-fi pass.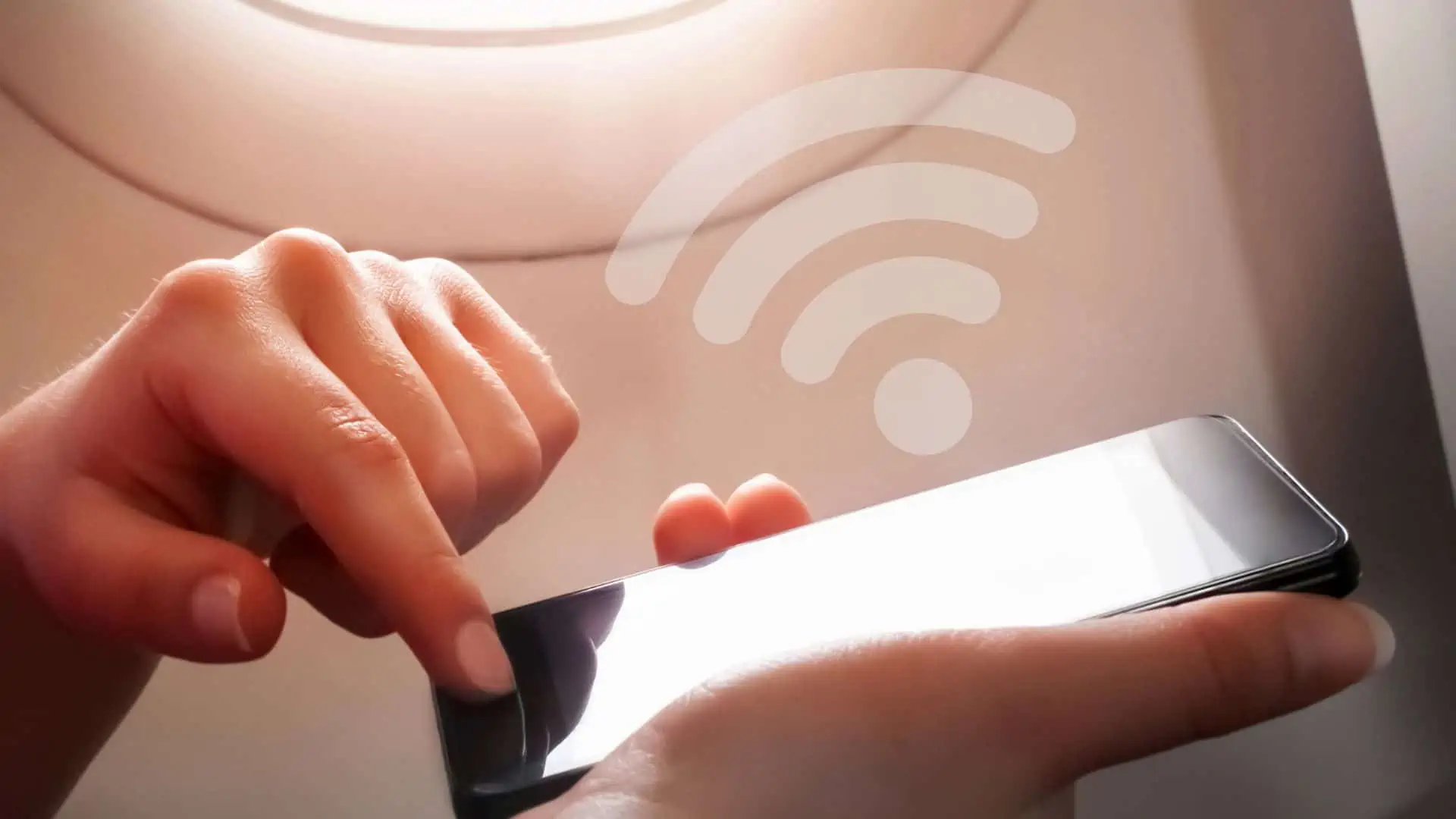 Does Delta have free wifi?
All Delta SkyMiles members on selected flights (Viasat-equipped aircraft) are now eligible for unlimited free Wi-Fi.
When logging into the Delta wifi portal, Skymiles members should be able to enter their Skymiles details to receive the wifi at no cost.

Is Delta wifi worth it?
Inflight wifi cannot be fitted to all aircraft at once so inevitably some aircraft have wifi that allows streaming, others have slow wifi and yet more have no wifi at all. It is not surprising that some passengers are happy and others aren't.
These passengers were very happy with the wifi:
But some users on Twitter were certainly not happy, as was the case with the following two passengers as wifi was either non-existent or not working:
Can you make voice calls or texts using Delta Airlines wifi?
You cannot send and receive SMS texts or make cellphone and VoiP calls (as well as video conferencing such as Skype or Zoom) on board the aircraft.
Can I watch Netflix on Delta Airlines?
Provided you are on a flight that offers streaming quality wifi then you will be able to tow watch Netflix using your account.
Can I get a Delta wifi refund?
You can request a refund if the wifi wasn't working or was not working well enough. Delta will tell you to contact Viasat or Gogo directly (see Tweet below) which, personally, I think is rather passing the buck. I think they should deal with their suppliers on your behalf.
Other airlines
United Airlines wifi | American Airlines wifi | JetBlue wifi | British Airways wifi | Icelandair wifi | Qatar Airways wifi | Aer Lingus wifi | Hawaiian Airlines wifi | Frontier Airlines wifi | Turkish Airlines wifi | Southwest wifi | Delta Airlines wifi
Related articles
Can you use a cellphone on a plane
Can you use WhatsApp on a plane
Can you listen to Spotify on a plane
Can you listen to an audiobook on a plane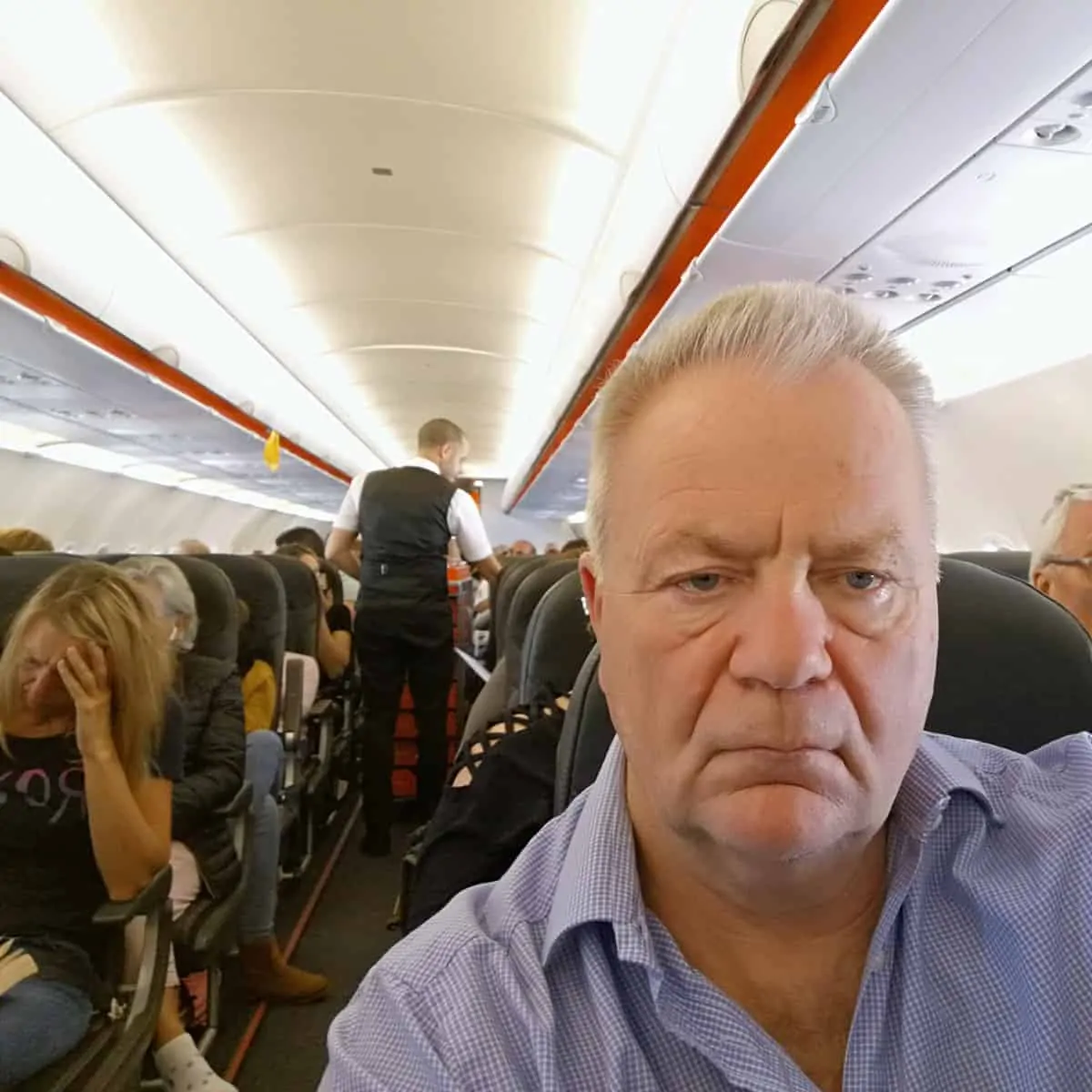 I have been traveling around the world by air since the early 70s and living overseas too. I worked for British Airways for a number of years and I am also a private pilot. About Me