When I first considered the question of whether you can bring glass on a plane in carry on my first thought was why would you want to? But then, when I started to think about it, and did some research on the questions that the TSA gets asked, it soon became apparent that it is not such an unusual request after all.
Glass can be taken on a plane in both carry on bags or checked bags. If the glass contains a liquid (such as a bottle of wine or even a large snow globe) then it is subject to the TSA liquids rule so can only be taken through airport security if it is smaller than 3.4 ounces.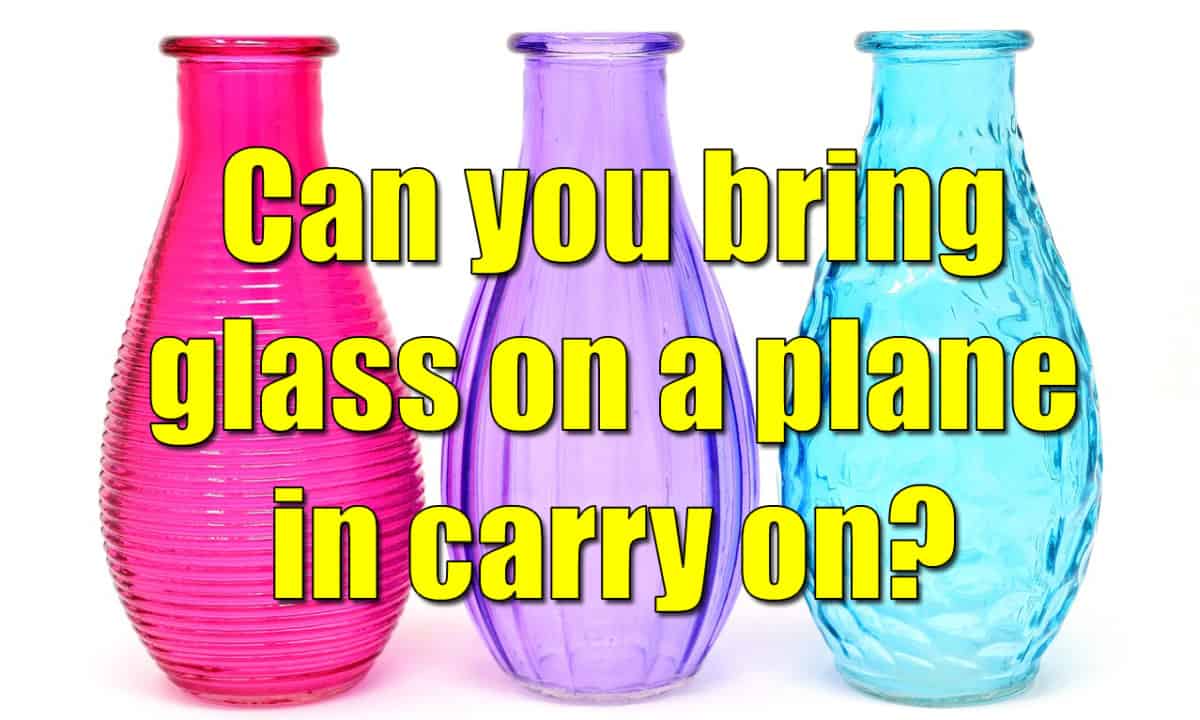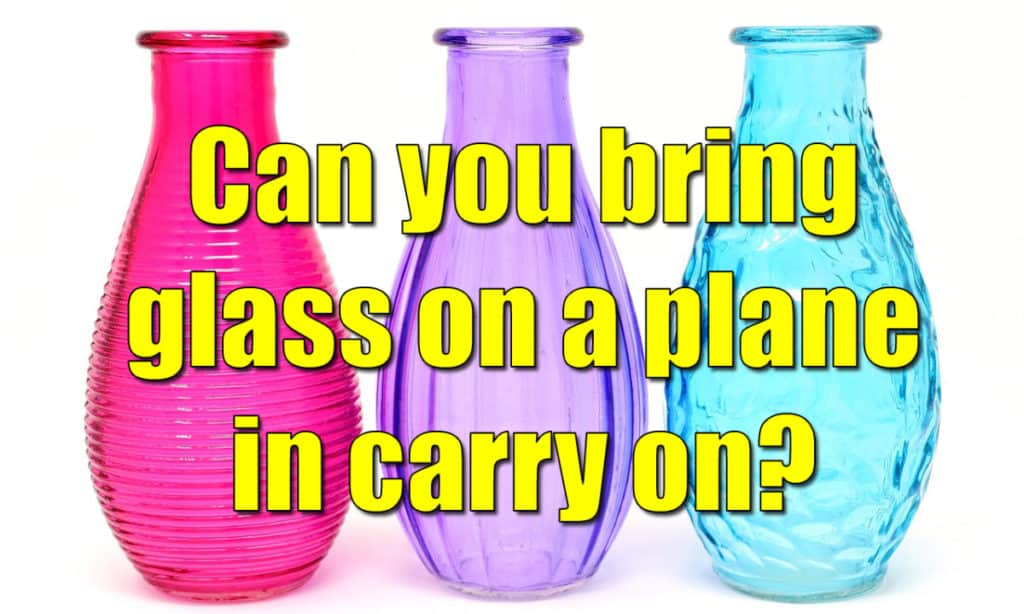 There are many reasons why you might ask can you take glass on a plane in hand luggage. For example:
You might be taking a gift for a friend or family member perhaps.
You may have bought yourself a lovely glass souvenir on your trip away as a keepsake to remind you in the years to come.
If it is a particularly fragile glass item you probably wouldn't want to chance putting it in your checked bag, even if you have booked one, particularly when you see the way bags are sometimes handled. Keeping it with you in your hand luggage will probably ensure it arrives at the other end of the journey without getting broken.
With surprisingly few exceptions you can take many different types of glass on a plane in carry on baggage, that is assuming your airline allows it to be carried as separate items.
As well as glass items the same rules generally also apply to any ceramic items that you may wish to bring in your cabin bags on a plane.
Taking glass through airport security
In general, provided the glass items do not contain a liquid then there are few if any restrictions with regard to taking anything made of glass through airport security.
If the glass container does contain liquid (or gel) then it must be no larger than 3.4 fluid ounces / 100 ml.
What types of glass items can you bring in carry on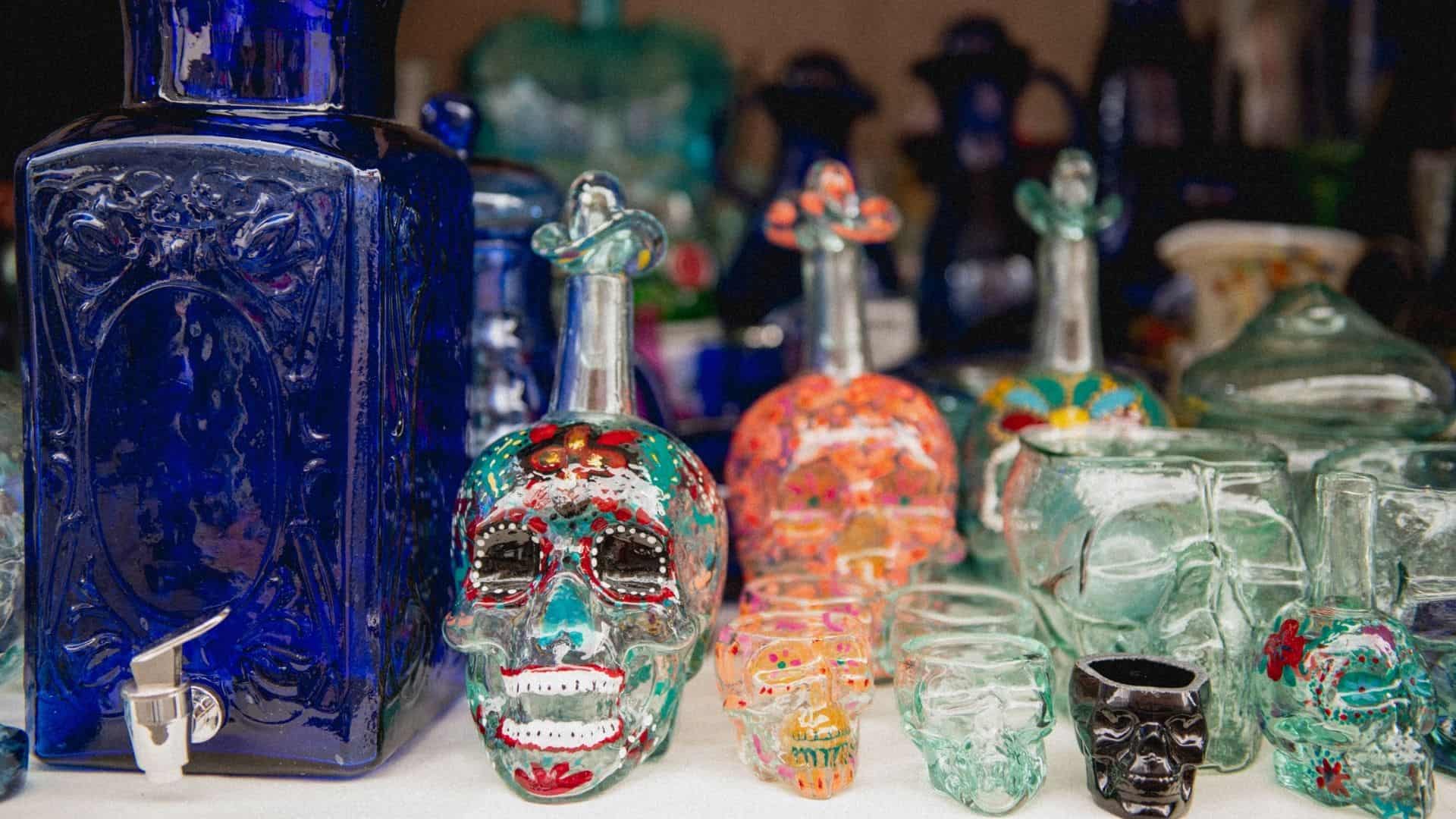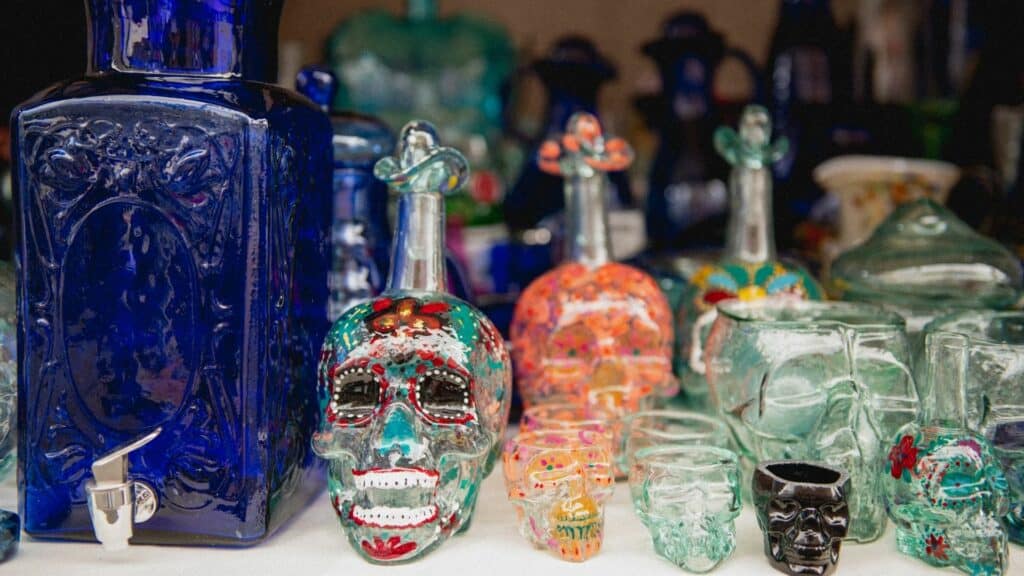 Glass vases
Glass vases can be carried in your cabin bags or even packed in a separate box or container, provided your airline will allow this in addition to your cabin bag.
Glass vials
The most likely thing you may want to bring in your hand luggage in a glass vial is medication. A glass vial is generally quite small so is probably within the TSA liquids rule size of 3oz./100ml. They would have to be placed in your liquids bag unless they contain prescription medication and be shown separately to the security officer. Ideally have the prescription to show too. More information on carrying medication in hand luggage.
Glass jars
A glass jar is permitted but it cannot contain liquid or other restricted items unless they are smaller than 3.4oz/100ml.
Glass goblets, cups, shot glasses and other drinking vessels
These are all allowed provided they fit within your cabin bag allowance.
Glass picture frames
Perhaps surprisingly even quite large picture frames with a glass covering are permitted but might be subject to your airline's cabin baggage rules in they will not fit in a carry on luggage.
Glass mirror
The same applies to glass fronted mirrors as to glass picture frames above.
Christmas ornaments
Glass Christmas ornaments, the sort that you hang on a Christmas tree etc can be taken on board in your hand luggage.
Glass paperweights
The TSA states "These are generally allowed but if our officers determine that it poses a security concern based on size or weight"
Glass nail files
I didn't even know such things existed but they do and yes they are allowed in carry-on bags.
Solid wax candles in glass containers
Glass jars etc containing solid wax candles are permitted to be taken through airport security and onto the aircraft. Note that gel candles will not be allowed as they fall within the TSA liquids rule
Baby food, in glass jars
Glass jars containing baby food are allowed in carry-on bags and can as carrying baby supplies carries an exemption they exceed 3.4 oz in size (you must be traveling with a baby though).
Live fish in a tank
This seems a very bizarre thing to want to take on a plane with you but is it surprisingly a very frequently asked question to the TSA. The TSA replies: Live fish are allowed through security. The fish must be swimming in water that's in a clear, spill-proof glass or plastic container. The container may be larger than 3.4 ounces and will be visually inspected at the checkpoint.
Empty champagne bottles
It seems strange to want to carry an empty glass bottle but one person asked the TSA this via their #asktsa twitter feed as she had just got engaged while away on vacation and this was the bottle of champagne that she and her fiancé drank to celebrate their engagement. It, therefore, had sentimental value. The answer was, yes, you can take an empty champagne (or wine) bottle with you in your cabin bag.
Glass water pipes
Well I had to look these up to see what they are and it appears they are smoking related. They are allowed in carry-on and checked bags, provided they do not contain a liquid.
Eye glasses
The fact that you can carry these on board an aircraft with you should be no real surprise to anyone.
Magnifying glass
Taking a magnifying glass on a plane with you in your hand luggage is perfectly acceptable.
Wine or spirits in large glass bottles
Although you won't be able to take wine bottles, champagne bottles and bottles of spirits through airport security you can buy them in the duty free shop after airport security and carry them in your hand luggage. Many airlines allow duty free bags in addition to your carry on bag.
What types of glass can't you bring in your carry on
As you can probably deduce from the large list above of glass items that you can take with you in hand luggage, there is little that you cannot take with you.
The Transportation Security Administration (TSA) website states that these items fall into the forbidden category:
Glass snow globe
You can only carry very small snow globes in your carry on luggage but any that are larger than 3.4oz/100ml will fall within the maximum liquids rules so will have to go in your checked bag. If small then they will have to be placed in your quart-sized resealable liquids bag.
Glass bottles containing liquid
These are not permitted if larger than 3.4oz/100ml. They will have to go in your checked bag.
Glass knife.
I didn't know such a thing existed but they do. They can only be carried if the blade is smaller than 4 inches.
And lastly a bizarre one
Someone asked the TSA "Can I bring this glass pistol jar as a carry-on, assuming I do not fill it with liquid?" He included a picture that showed it to be a glass bottle, in the shape of a gun, and with all of the details of a gun printed on it. Unsurprisingly the response was "Replica items of weapons are not allowed in carry-on. We advise packing this item in your checked bag."
Where to get advice if you are unsure
AskTSA
If you are flying within, to, or from the USA then if you are unsure about whether you can bring particular glass items on a plane in hand luggage then I suggest you use the very efficient #asktsa service on Twitter. They will be able to answer you fully.
Here are a few examples: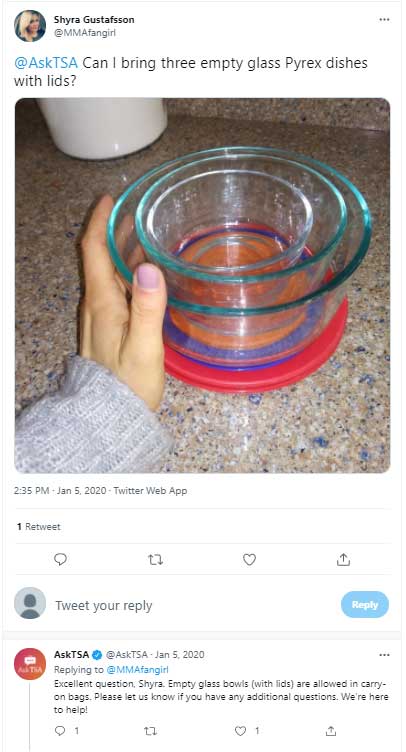 This passenger is asking if glass picture frames are acceptable: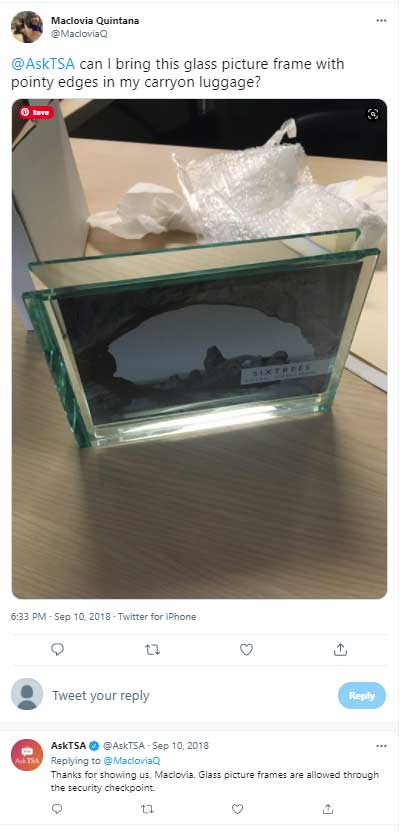 Contact your airline
Although you may be ok to bring the things identified above through airport security I would strongly urge you to contact the airline or airlines you are flying with if you have any particularly large items of glass you wish to take on board the aircraft with you, particularly if they won't fit in your carry on bag.
Examples of these could be larger picture frames, large glass vases etc.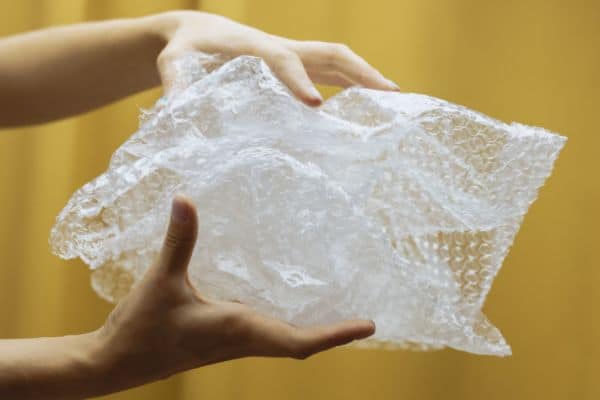 How do you pack glass for air travel?
Obviously, you do not want whatever glass item you may be taking with you onboard to get broken. So ideally, as with all fragile items, they should either be wrapped in bubble wrap or some other cushioning item and perhaps even stored in a cardboard box or other container which will help to protect it.
Be mindful though that you may well have to show it to a TSA officer at the security checkpoint so if you wrap it too well then this may prove difficult.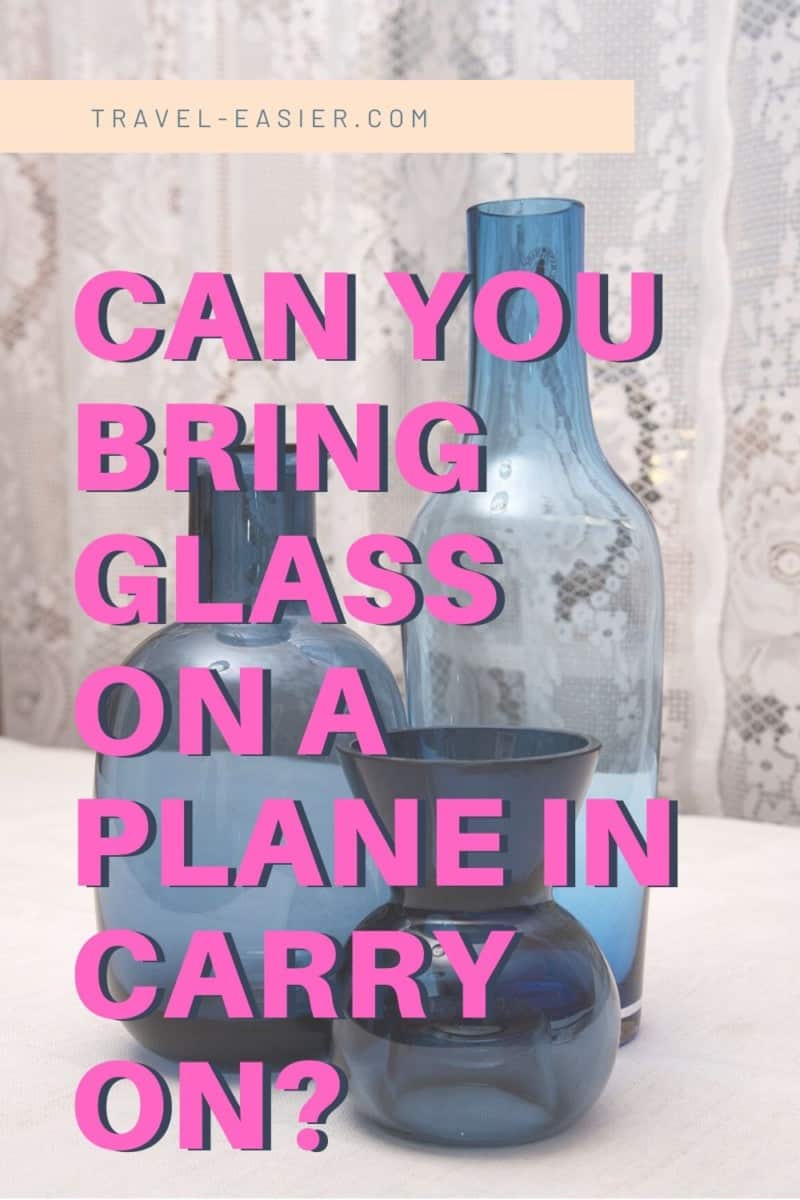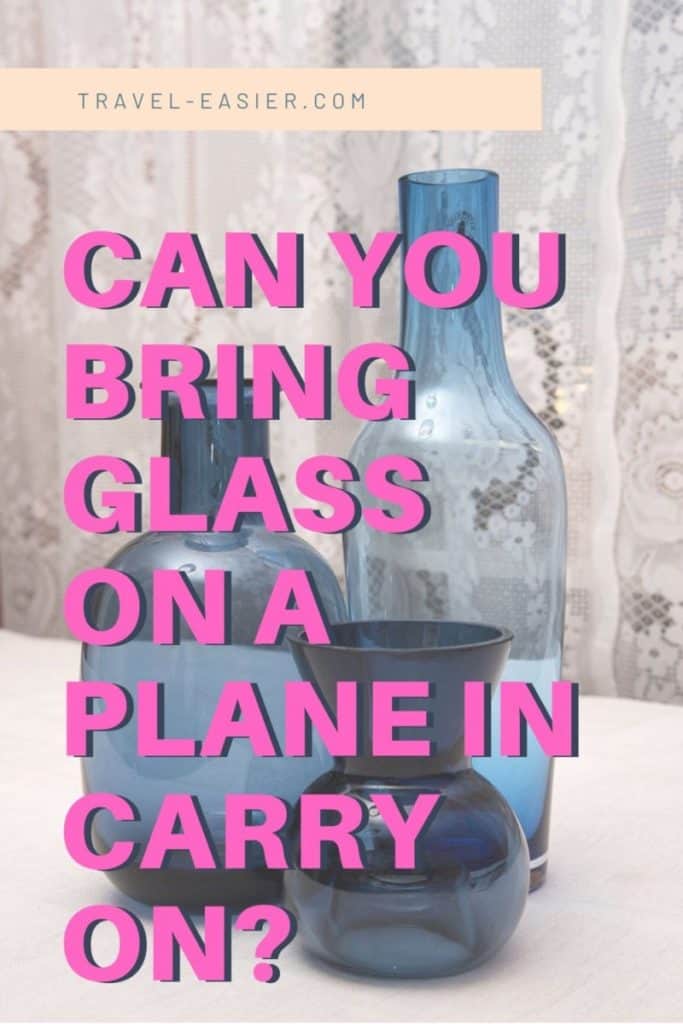 FAQs
Can you take shot glasses on a plane?
Yes, you can take shot glasses on a plane in either your hand luggage or your checked luggage
Can you bring a glass bottle on a plane?
Yes, you can bring glass bottles on a plane in either your cabin baggage or your checked baggage. If the bottles contain a liquid and are larger than 3.4 fluid ounces (100 ml) then they cannot be taken through airport security so will have to go in checked baggage.
Can I bring a glass vase on a plane?
Yes you can bring a glass vase on a plane in either carry on, checked baggage or as a separate personal item. Leave the water and cut flowers behind though!