Do you have a favorite audiobook that you want to listen to while flying or want to listen to a few new ones? Audiobooks are certainly a great way to help pass the time on a long flight.
But can you listen to Audible in airplane mode or any other audiobook apps?
Continue reading to find out how to enjoy Audible and other audiobooks on a flight.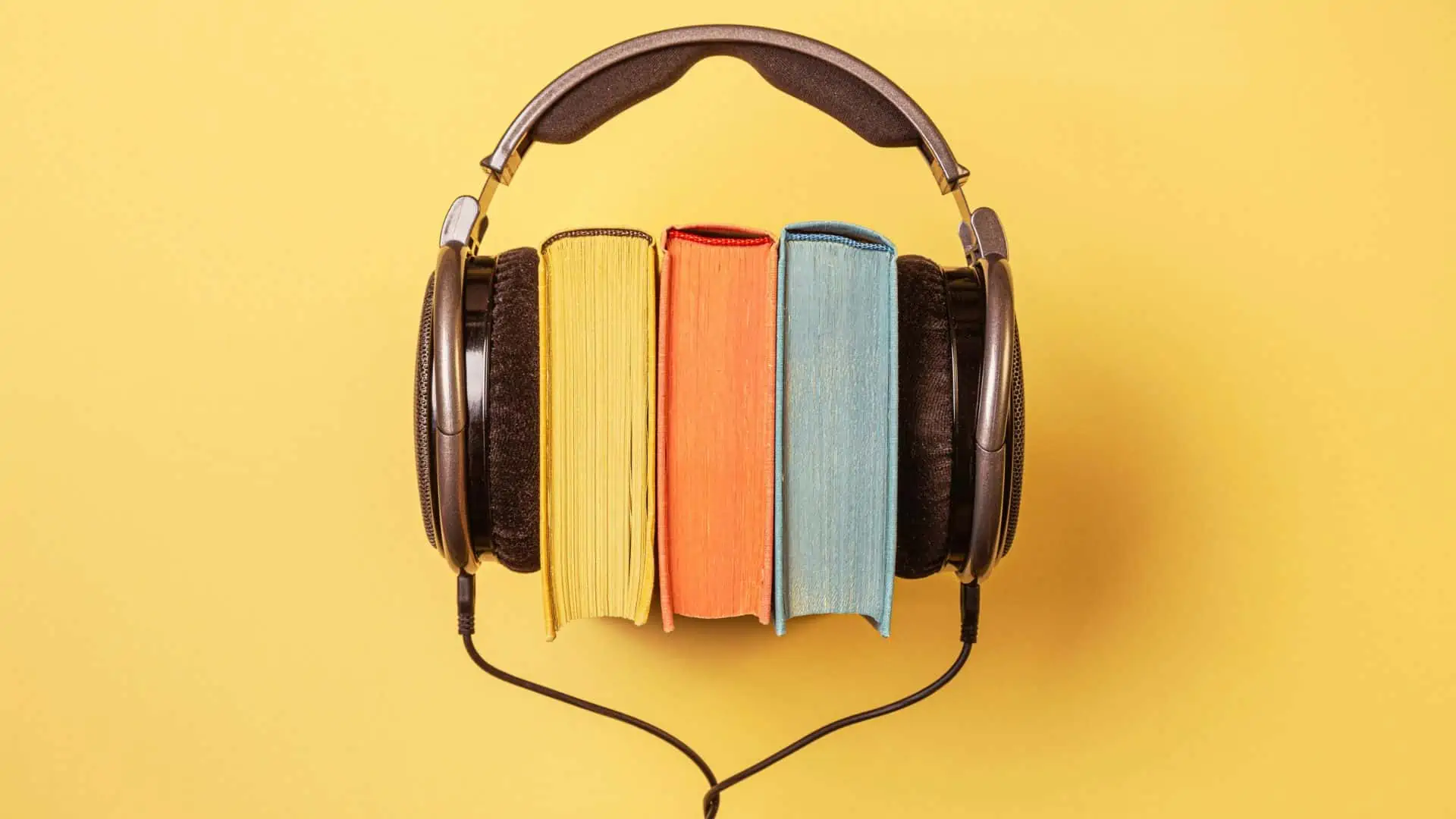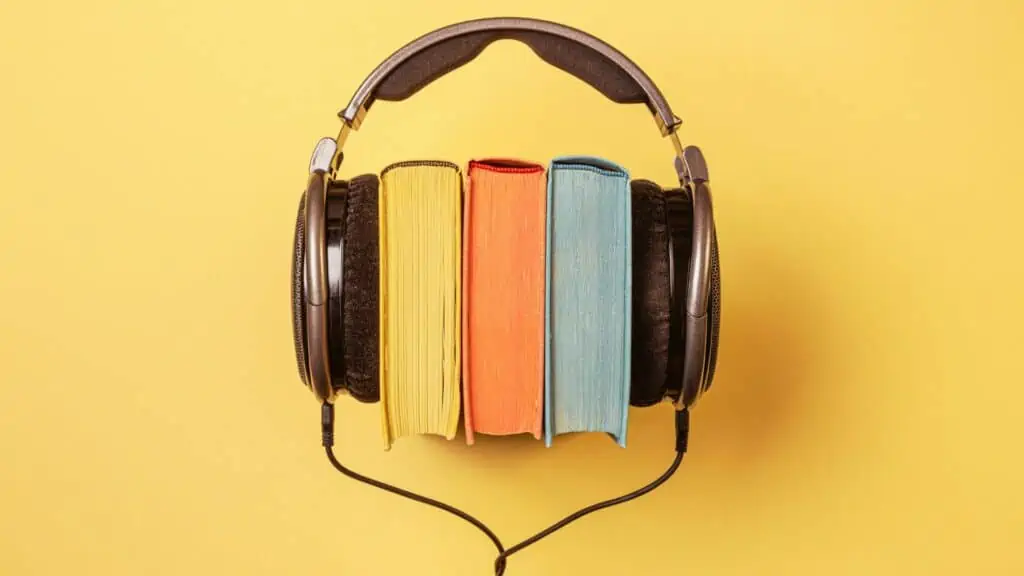 The Quick Answer: You can listen to an audiobook on a plane but it is better to download the audiobooks you wish to read beforehand and not chance there being internet access on your flight that is reliable enough to listen online, that is if there is any wifi at all.
Let's start with the basics
Some flight regulations state that you cannot use any portable device when the plane is below 10000 feet, others say you just mustn't use them during landing and take-off but increasingly airlines are allowing gate-to-gate use.
Your phone should also be on airplane mode at all times. That is regardless of what you actually want to do with it.
The reason for this is to reduce the possibility of interference with the aircraft's electrical and navigational systems.
You can read more about these regulations in my article Can you use Whatsapp on a plane in airplane mode?
Check here to see if wifi is provided by your airline – Inflight wifi by airline
Can you listen to Audible on a plane?
Fortunately, more and more flights come with internet access, albeit rather restricted in some cases.
If you can access the internet on your flight then, as well as accessing audiobooks, you will be able to surf online, go through social media and read your emails.
So, select your favorite site, pick your book, and relax. You could consider downloading it or streaming it, depending on your preferences.
In the future, hopefully, in-flight WiFi will come with enhanced reliability, speeds, as well as coverage. How long that will be before it happens remains to be seen.
Once it does you will no longer need to worry about buffering while listening to your book. With enhanced coverage and speeds you will be able to stream the book in high quality or definition.
The Audible app has grown to be one of the most predominant audiobooks apps in the recent past. Given that Amazon owns it, you can be confident that it comes with a broad selection to choose from. You can rely on it whether you are using a smartphone or a PC. What is more, its affordability and value for money are unmatched.
You can try Audible free for 30 days with 1 free audiobook plus a selection of Audible Originals
Can I listen to Audible in airplane mode?
You can listen to Audible in airplane mode.
When you put your phone on airplane mode its main function is to switch off your phones cellphone/sms capabilities but it also switches off wifi and bluetooth. Once in airplane/flight mode you can go into settings and turn wifi back on. If available, you can then connect to the aircraft's wifi and listen to Audible as normal.
You can download your audiobooks from Audible before the flight.
How to listen to Audible in airplane mode
When you switch your phone into airplane mode or flight mode it switches off the following;
Access to your cellphone provider network so you cannot make phone calls or send and receive sms text messages.
Bluetooth
Wifi access
To then access the aircraft's wifi you will need to go into settings and switch just the wifi option back on. The phone will still remain in airplane mode.
You can then log into the wifi following the airline's instructions (normally in the inflight magazine).
Listening to Audible without wifi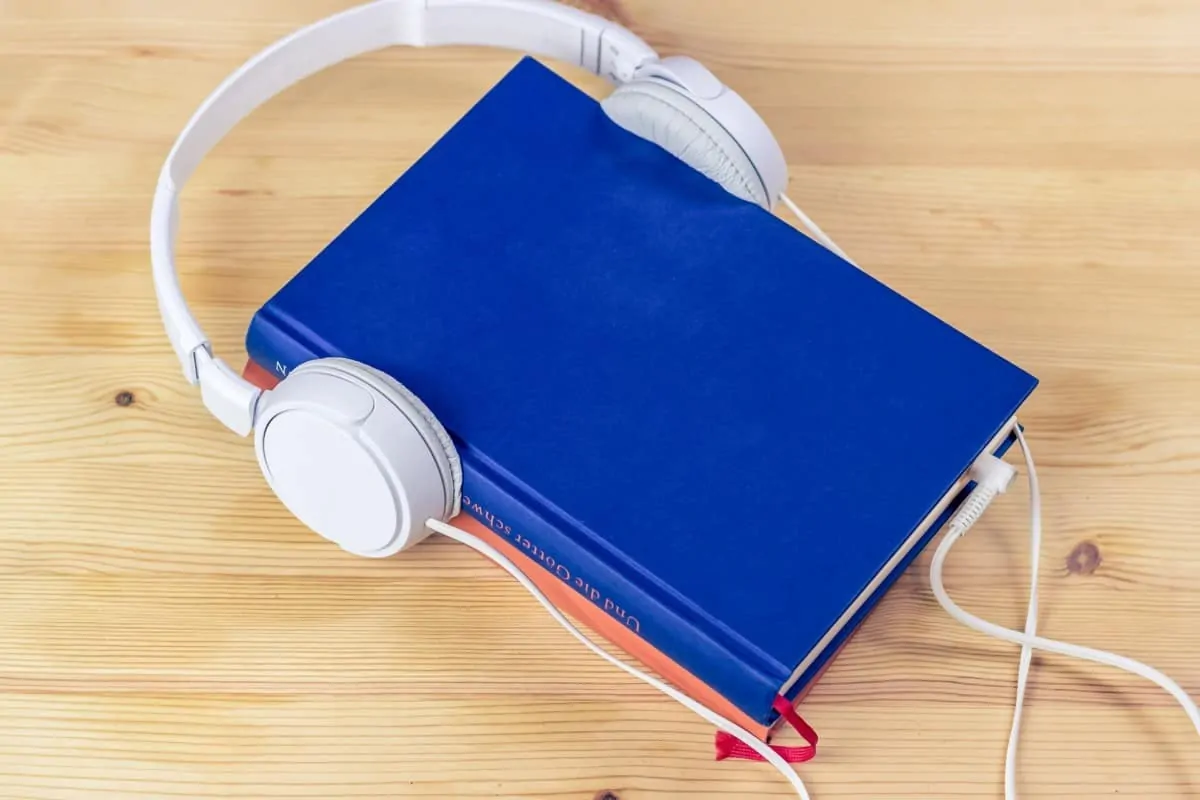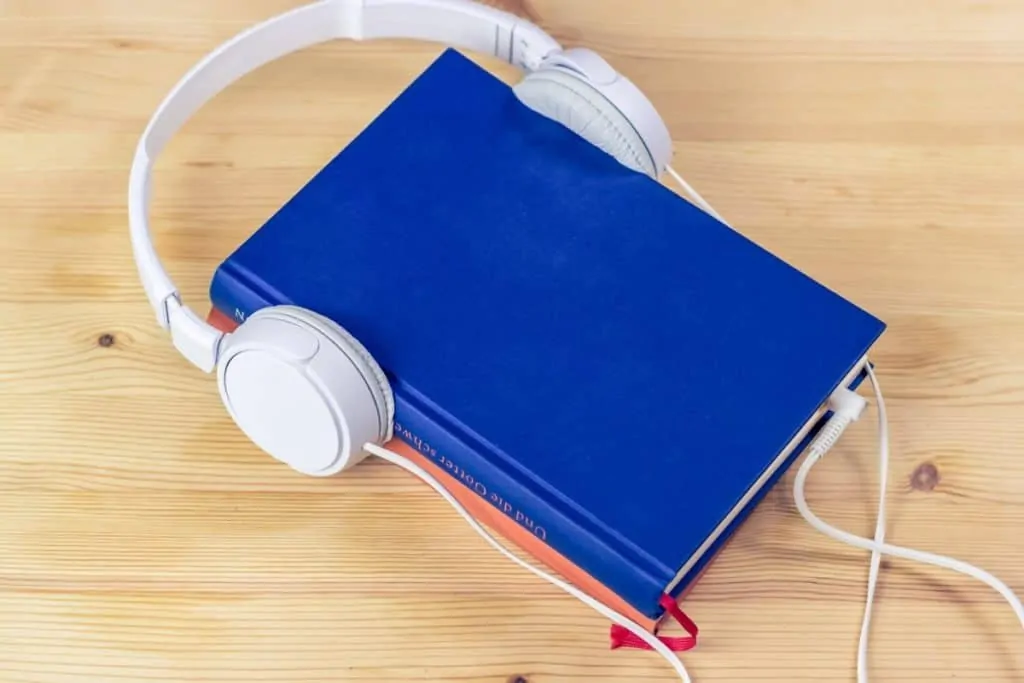 Did you know that you can listen to your audiobook, whether you have internet or not? Well, with the Audible offline provision, it is possible. Unfortunately, you can only listen to these books, without the internet, if you are with the Audible ecosystem. This system is only accessible to specific devices.
First, you will have to download software called iTunes Audio Converter. This converter comes in handy in ensuring that you can listen to your audiobook across any device.
Whether it is a phone, a PC, or an iPod, you will have nothing to worry about. Ideally, it allows you to export your content to the device of your choice.
Following the procedure mentioned above, ensure that you download the content you want to your current device. From there, you will import the audiobook to the iTunes Converter. Then you will have the ability to convert and customize the audiobook into a suitable format for yourself.
This conversion is essential in removing DRM protection, and will only take a few seconds. As soon as the conversion process is complete, you can transfer the audiobook to an external player, including a USB.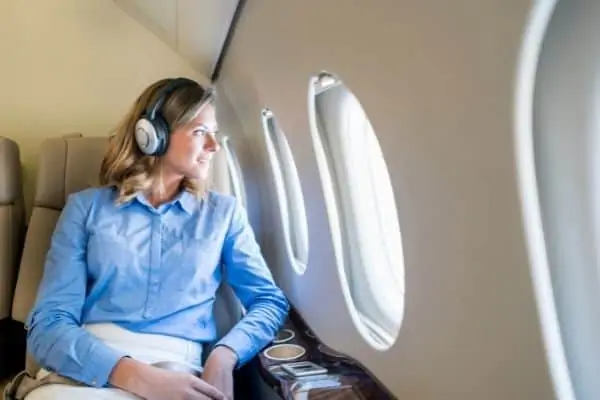 Can you listen to Audible offline?
To listen to Audible offline you will need to download the Audible app (called Audible audiobooks). This app is available across all platforms, including iOS, Android, and Windows.
With this app, you will be able to select and download whichever audiobook you so wish. This way, you can listen to it even without internet access.
For instance, if you are using your smartphone, you will need to go to your app store, download the Audible app, and launch it. Log into this app and click on the 'Store' icon. Here, you will be able to buy whichever audiobook you want. The process is usually relatively straightforward.
After downloading, you click the 'Library' icon to find all the books you have bought. This allows you to download the book once you click on its cover. Once you download the book, you will have no trouble listening to it even when you are offline. That includes when you are on a flight.
Using alternative audiobook apps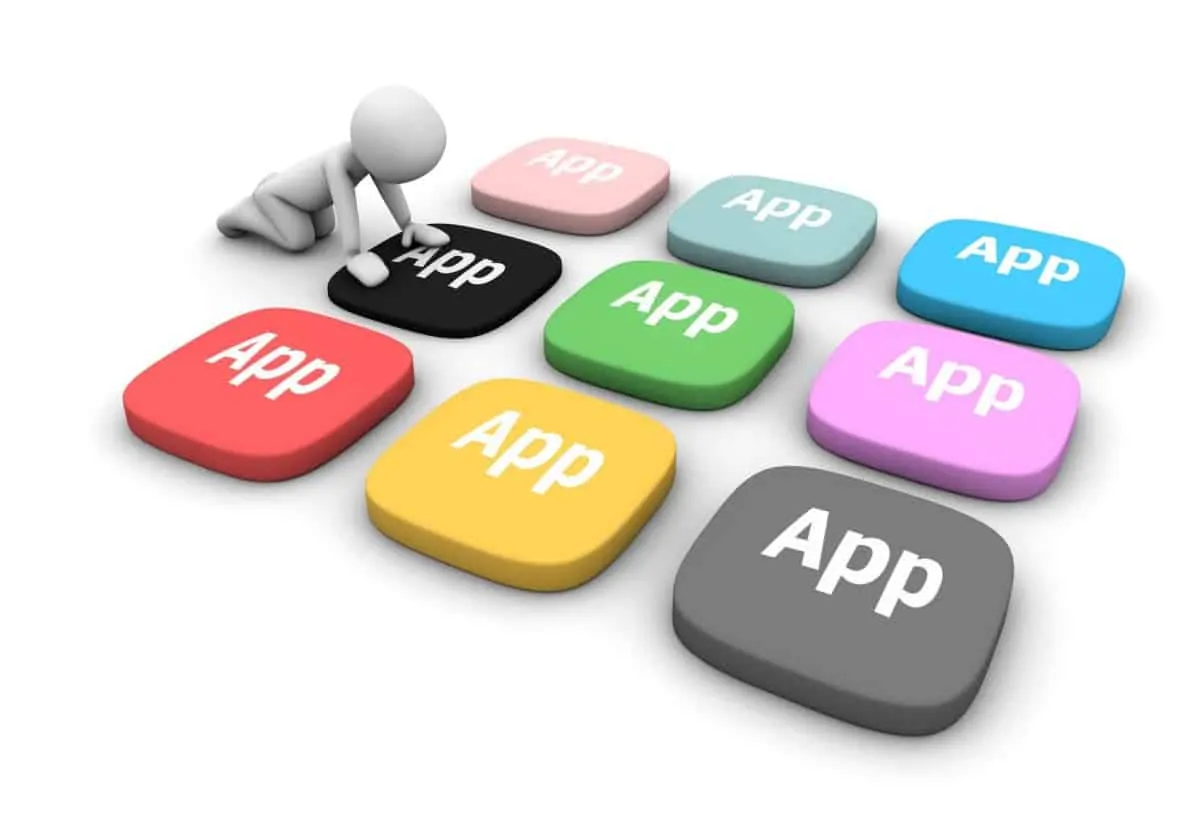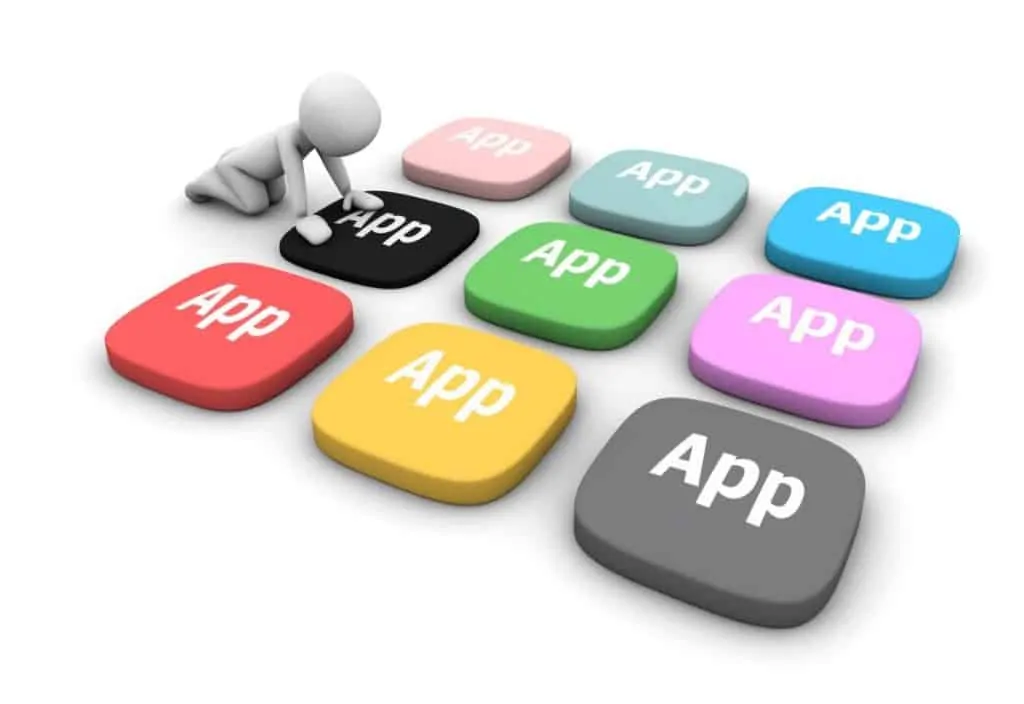 Although it is the most popular, the Audible app is not the only way for you to listen to audiobooks. Check out some of the other reliable apps that are available such as:
Google Play Books
Audiobooks.com
Kobo
Oodles
Librivox
Libby
and, of course, Kindle for Android.
iBooks
If you have an iOS phone, you could use iBooks. This app is not only elegant but also relatively more accessible and user-friendly. One of the things that make it outstanding is its iCloud function, which is essential in keeping your information and library safe and accessible.
Do Libby audiobooks work on plane wifi?
You will be pleased to hear that Libby audiobooks work on a plane's wifi, if it is available. You can also download them prior to traveling so it doesn't matter then if you have wifi on a plane or not as you will still be able to listen to them.
Kobo Books
Kobo Books is among the most reliable audiobook apps for android users. This app allows you to download both regular books and audiobooks at a relatively small cost. Interestingly, its user-friendliness and affordability have drawn much attention in the recent past.
Amazon Kindle
On top of that, you can hardly ignore Amazon Kindle. This app will often cost you around $9.99 every month, which is pretty good value for money. It prides itself on having a selection of millions of audiobooks that you can download within a few seconds.
Other apps
Some of the other common apps to consider at this point include OverDrive, MediaMonkey, and LibriVox.
How to choose the right offline audiobooks app
It is your choice to get whichever app suits your preference and needs. But how do you choose the right one?
Various things go into the selection of a reliable audiobook to use when on a flight.
Take the following into account when choosing:
Consider the variety of books that the app features. Most often, you need a full library, one that assures you of easier access to information. With a broad selection, you will be confident in finding the right audiobook without too much hassle.
Take the time to understand how much you will pay for the app. Quite often, apps will charge you about $9.99 every month. Make sure there are no hidden charges in addition to that.
You will also need to be sure of how user-friendly the app is. Is it easy to download the audiobook you need? Will you be comfortable listening to it? You need an app that allows you to have the ultimate experience. Its sound quality needs to be top-notch too.
Don't forget to buy some noise-cancelling headphones
The only way to listen to a quiet audiobook is by using a pair of noise-canceling headphones or earbuds. You can use them with the inflight entertainment system too.
To find out more read my article Can you use bluetooth headphones on a plane?
Noise-canceling headphones
They can range in price from as little as $35 to almost $1000 so there is quite a range. You get what you pay for to some extent but only up to a certain level I think.
The ones I currently use are the Paww WaveSound 3 Bluetooth Headphones. I am really impressed with them as they work really well yet cost less than $100. They are designed for air travel with a carry case and an aircraft in-flight entertainment adapter.
If you feel like treating yourself then you can check out one of the best – Sony Wireless Noise Canceling Headphones.
Noise canceling earbuds
As well as noise-canceling headphones you can also buy noise-canceling earbuds. Personally, I don't like having things sticking in my ears. I am not sure why, I just don't.
If you are ok with it then these TOZO NC9 Plus Hybrid Active Noise Cancelling Wireless Earbuds are very popular on Amazon.
Or if you are an Apple fan (so you like paying stupid prices for things) then treat yourself to a pair of Apple Earbuds Pro.
Summary
I hope this article has been helpful. I am sure you will find that getting yourself a few audiobooks will help pass the time and is a great way to make a long flight more enjoyable.
You may also find my post Can you listen to music on plane? useful.
Have a great flight!
FAQs
Can you listen to Audible on a plane?
You can certainly listen to an Audible book on a plane if you have downloaded it onto your device when you had an internet connection and can be listened to while in airplane mode.. If the flight you are on has inflight wifi then it may be possible to stream a book.
Can you listen to audiobooks on Kindle?
You can listen to audiobooks using a Kindle. Audiobooks can be downloaded onto a Kindle device from a number of different audiobook libraries.
Can you listen to audiobooks on airplane mode?
Most audiobook apps, including Audible, allow you to download the book to your device to listen to when you do not have an internet connection or when your device is in airplane mode.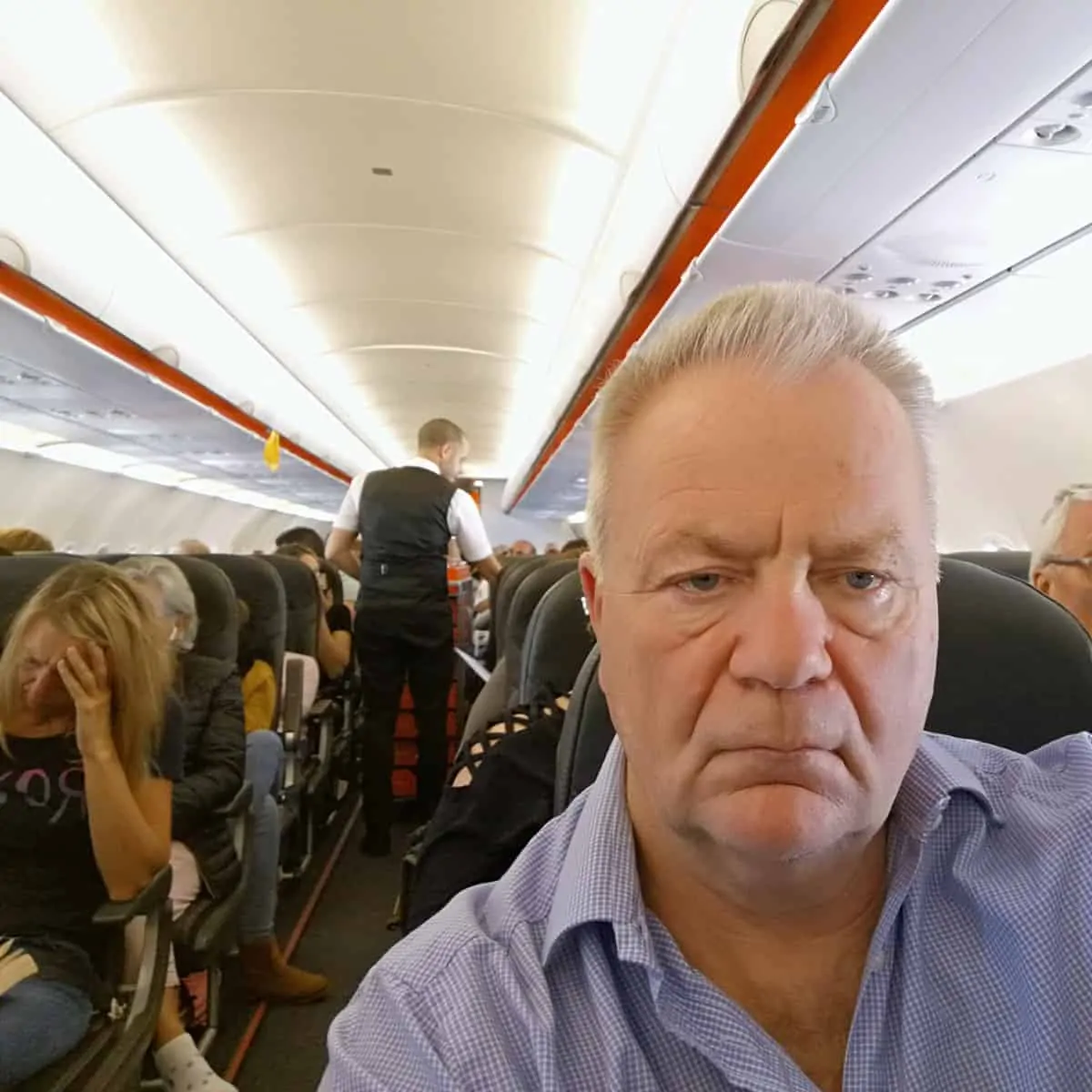 I have been traveling around the world by air since the early 70s and living overseas too. I worked for British Airways for a number of years and I am also a private pilot. About Me