If you are going to fly with JetBlue and want to work while you fly or want internet access for entertainment then you will want to know does JetBlue have wifi and what it costs.
The quality of internet access and onboard wifi in most airlines is either hit or miss and the same is true for JetBlue. Like all airlines, JetBlue is constantly working to upgrade the availability and quality of the wifi service (it can be very lucrative for them after all).
In the rest of the article, you will find full details of the JetBlue wifi service, costs and how to use it.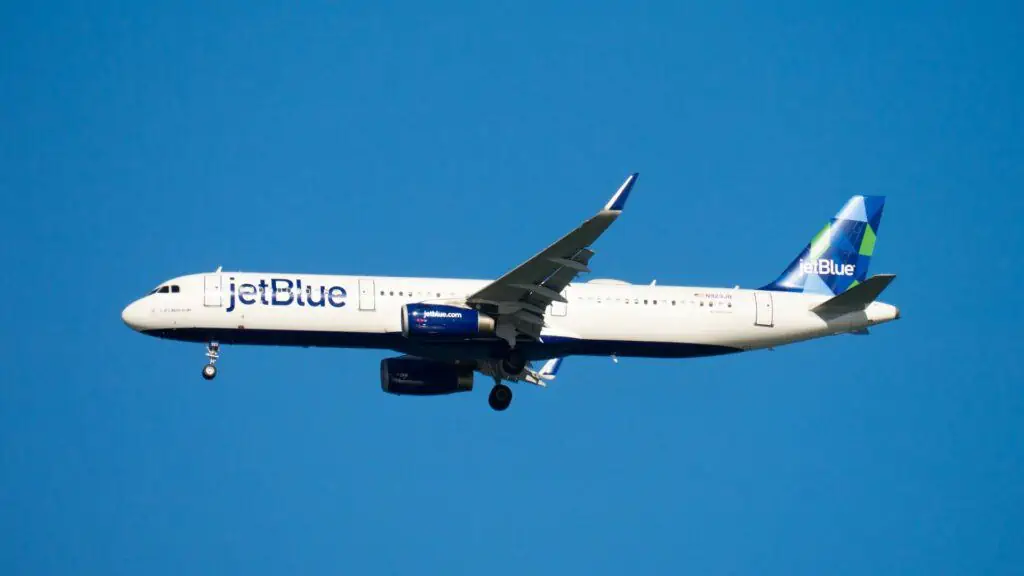 How much does JetBlue wifi cost?
JetBlue is a prince among airlines as it gives free and fast wifi to all of its passengers, including those in economy/coach.
This policy has gained many clients to JetBlue since it introduced this on all aircraft.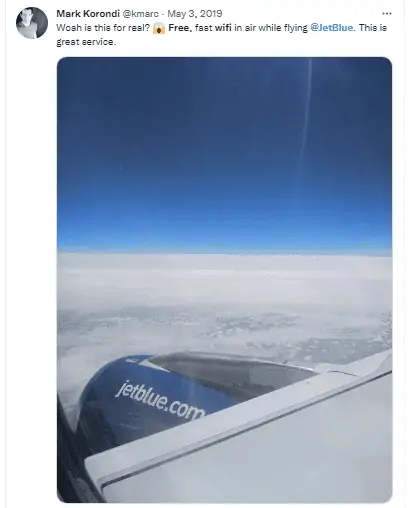 How can I tell if my JetBlue flight has wifi?
ALL JetBlue aircraft have wifi! That is unless there is a technical problem with the service of course.
Depending on the kind of aircraft and the route, the JetBlue Fly-Fi coverage area changes. Over the continental United States, every flight operated by JetBlue is covered.
Additionally, they have now enhanced coverage across most of the Caribbean and Central America because of their recently redesigned Airbus A320 and A321neo aircraft.
Also, they provide broader coverage to/from London with Airbus A321 Long Range aircraft.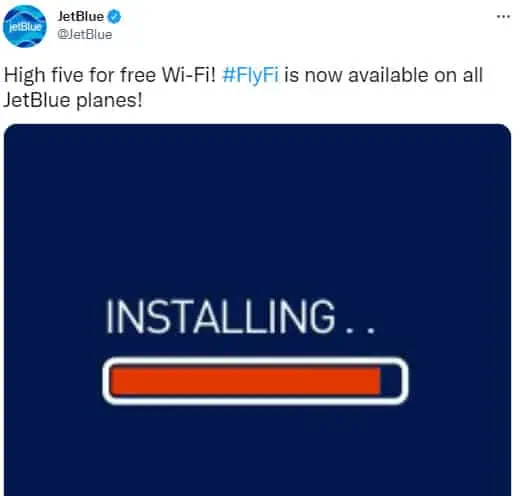 How to connect to JetBlue wifi?
High-speed wifi is available from the departure gate to the arrival gate.
Here are the instructions for connecting to JetBlue Fly-Fi, which are rather simple:
On a cellphone it should be set in flight mode when in the air which switches off wifi as well. But the wifi can be reactivated by going to settings to switch it back on either an iPhone or an Android phone.
Activate the WiFi settings on your device to see all of the accessible wifi networks.
Select Fly-Fi, then click Connect.
Launch your web browser, then follow the sign-in guidelines.
How good is JetBlue wifi?
JetBlue certainly seems to be leading the way when it comes to giving passengers fast internet access. It has been using the ViaSat service to deliver inflight wifi for many years.
What many passengers forget when they complain about wifi is that receiving satellite internet access while flying at 600mph+ is not without its problems. Due to weather and other variables, such as geographical location, the service can be unstable or even unavailable at times.
This passenger's tweet shows a very impressive wifi speed. I know people who would kill for internet access that was as fast as this in their homes!
This passenger was also very impressed with the speed of the wifi service on Jetblue:
However, Jetblue passengers are not always happy about the wifi:
This passenger claims that the JetBlue wifi not working on 4 flights:

Can you make voice calls or text using JetBlue wifi?
You cannot make voice calls either using the inflight wifi or any other service as CNN reported a JetBlue representative as saying "We do not allow customers to use VOIP onboard, and have no plans on installing the cellular transponders that would allow cellular calls."
You can send and receive text messages using the Jet Blue wifi.
Does JetBlue have free wifi?
Yes! JetBlue is one of the few airlines leading the way and giving all its passengers free wifi. JetBlue free wifi seems to be having an effect that is making passengers choose to fly JetBlue rather than other airlines as the savings to frequent flyers can be quite considerable.
I am sure that other airlines will have to follow this and give free wifi too in time.
Can I watch Netflix on JetBlue wifi?
JetBlue encourages you to stream during your flight and you can watch Netflix if you have your own account. Apart from Netflix, you can stream other services as well including Youtube.
JetBlue encourages passengers to stream on Amazon Prime and when you do you can earn Trueblue points to use on future flights.
Use Amazon Video to watch your favorite movies and TV series.
Earn three TrueBlue points for each eligible dollar you spend on purchases while in flight (not valid on flights to or from London).
Use those points to pay for your subsequent prize flight.
Enjoy quick, no-cost gate-to-gate Fly-Fi from Amazon.
Can you get a JetBlue wifi refund?
Since JetBlue wifi is free it would seem logical that you cannot claim a refund if it doesn't work on your flight. However, the following tweet seems to show that JetBlue will refund part of your ticket costs if wifi and inflight entertainment is not available.
Other airlines
United Airlines wifi | American Airlines wifi | JetBlue wifi | British Airways wifi | Icelandair wifi | Qatar Airways wifi | Aer Lingus wifi | Hawaiian Airlines wifi | Frontier Airlines wifi | Turkish Airlines wifi | Southwest wifi | Delta Airlines wifi
Related articles
Can you use a cellphone on a plane
Can you use WhatsApp on a plane
Can you listen to Spotify on a plane
Can you listen to an audiobook on a plane
JetBlue wifi FAQs
How much does Wi-Fi cost on JetBlue?
JetBlue wifi is completely free on all of its flights and to all passengers, including those that are flying in economy/coach.
Can you text on JetBlue?
You can send and receive SMS texts through the JetBlue wifi service while onboard.
Does JetBlue Wi-Fi actually work?
Not only does JetBlue wi-fi work but it is also fast and free. Obviously, in certain circumstances, there may be some technical issues as there is will all satellite internet access currently.
Flying on Aer Lingus? Does Aer Lingus have wifi?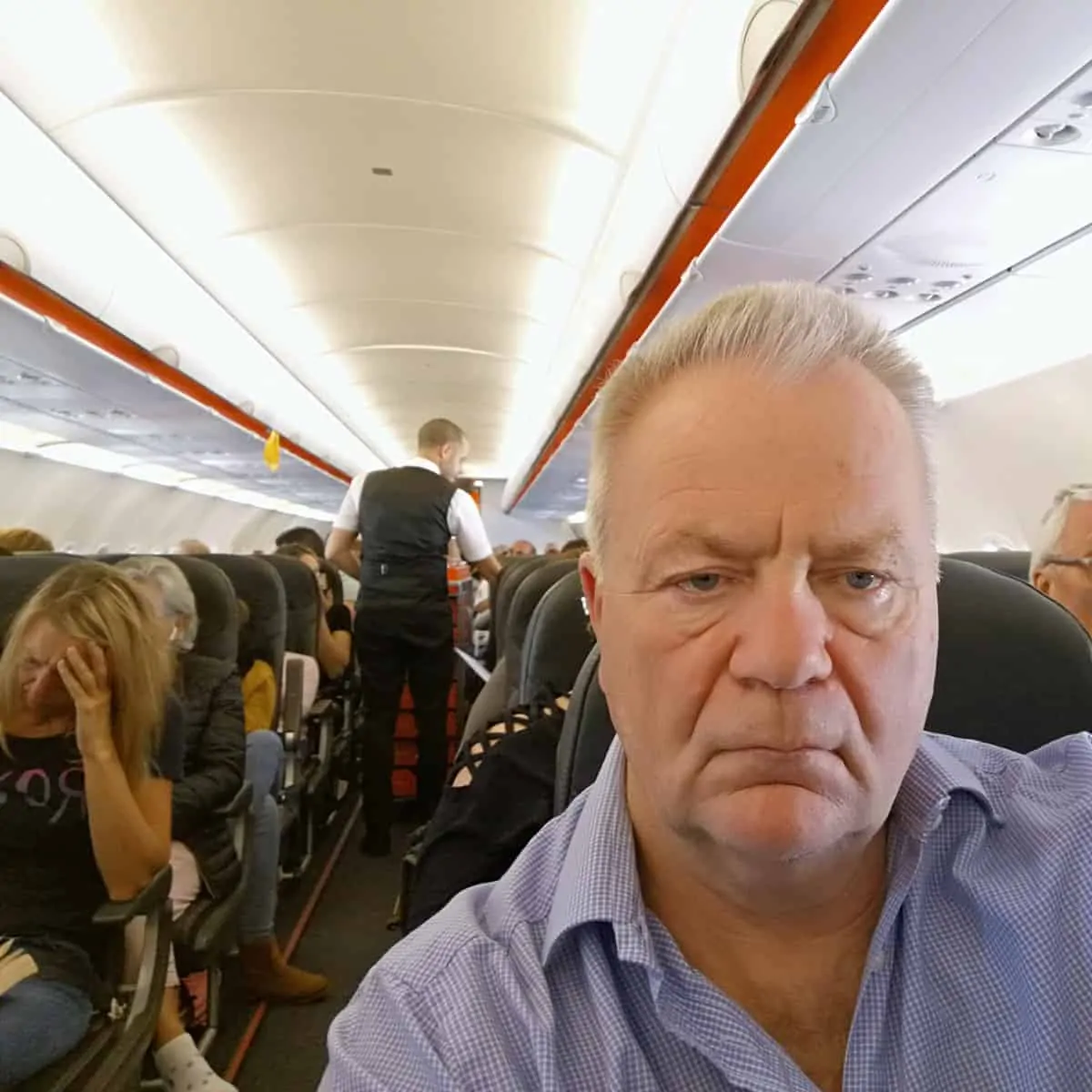 I have been traveling around the world by air since the early 70s and living overseas too. I worked for British Airways for a number of years and I am also a private pilot. About Me