The quality of inflight wifi and internet access with most airlines is rather hit and miss and it is no different with United Airlines inflight wifi. However United and other airlines are working hard on improving their inflight wi-fi service, not least of which because it can be very lucrative for them.
Just like most other airlines, United Airlines has been upgrading its fleet to be able to offer wifi on all aircraft but this takes time as it is not just a matter of fitting a wifi hub as you might do at home.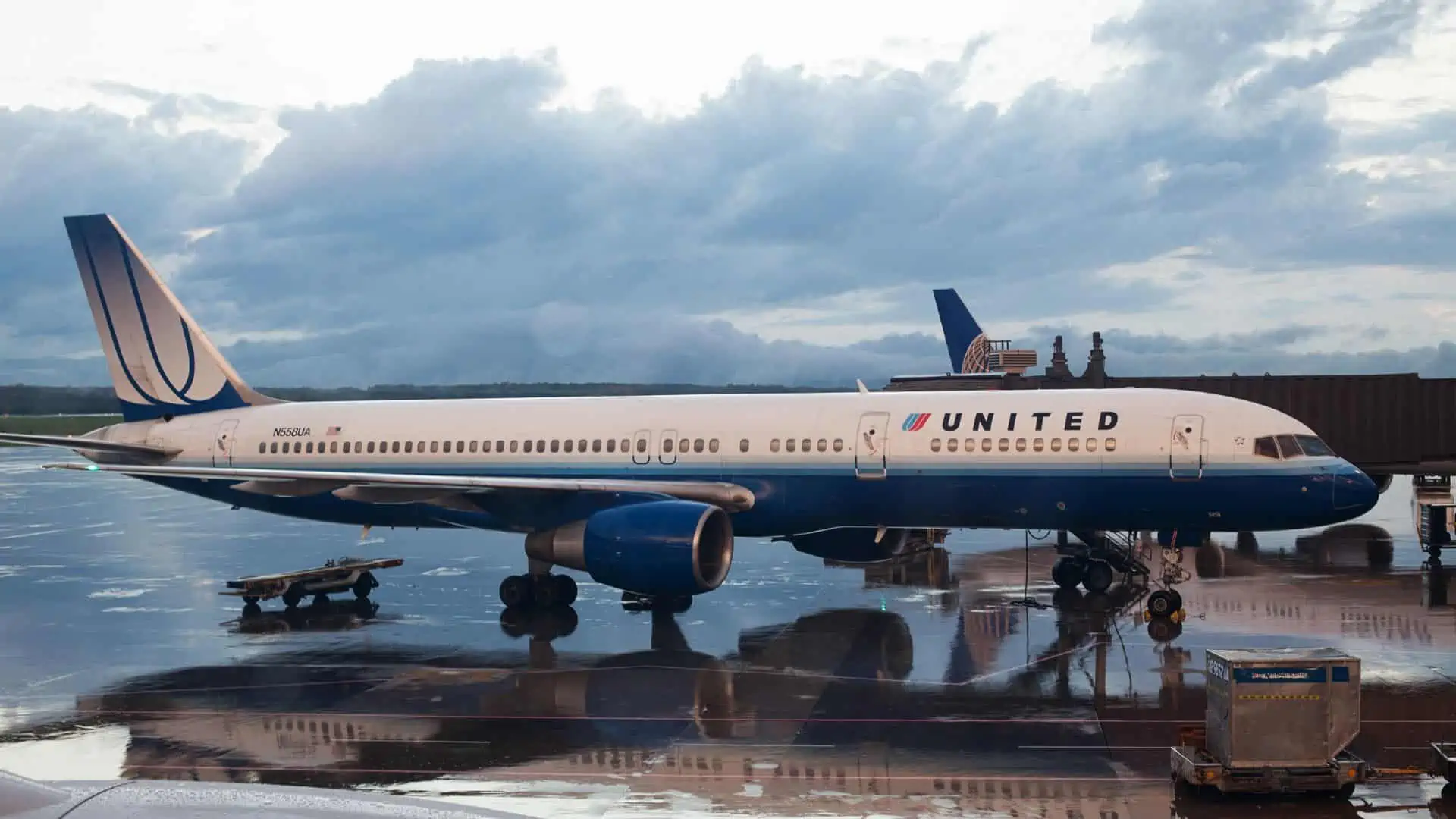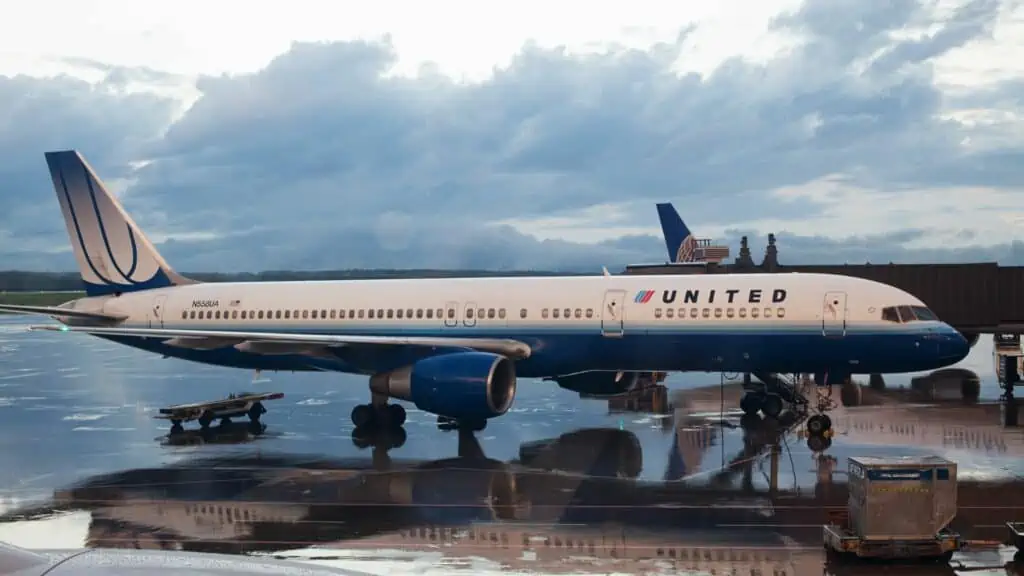 All of United Airlines fleet is now set up to deliver onboard wi-fi, certainly on domestic and most international routes. Flights to and from Guam are an exception.
The United Airlines inflight wifi service operates from gate to gate.
How much is wifi on United Airlines?
United Airlines' wifi pricing structure is not very straightforward. You can pay for it on a flight-by-flight basis or, if you are a frequent United flyer, you can buy a wi-fi subscription on a monthly or an annual basis.
You can purchase inflight wifi either before your flight using a day pass or a subscription plan or purchase wi-fi access for the flight when onboard.
United wifi cost:
Does United Airlines have free wi-fi?
Incredibly there is no free wi-fi on board United Airlines flights, even for those passengers in First Class. All passengers, First, Business and Economy have to pay if they want wi-fi access. If I had paid many thousands of dollars to fly first class I would not be very happy with that.
You may browse united.com for free. On united.com, you can check your flight status, obtain connecting flight information, purchase tickets etc.
See this disappointed first class passenger's comment to United Airlines on Twitter (that was not replied to).

The United website does state the following "If you're an eligible T-Mobile customer, starting this fall you'll get free inflight Wi-Fi on all United domestic and international flights."
NOTE: On most United flights you can use apps such as WhatsApp, Facebook Messenger, etc. to send basic text messages via the inflight wifi for free.
How good is United Airlines wi-fi?
Onboard wi-fi on any airline will not be as good as you are used to at home or in your office. But it does improve year on year.
If you are on a very long flight then you may not have a good connection throughout the entire flight as satellite reception can vary depending on what part of the world you are flying over.
Sometimes it may be very good, as these two passengers tweeted: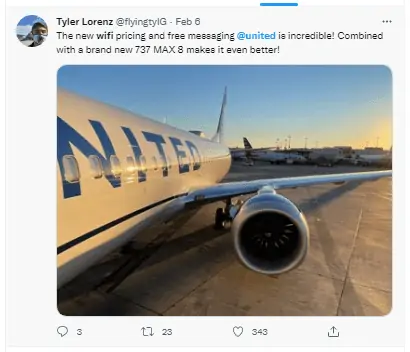 And at other times it may be very bad, as these passengers tweeted to United Airlines: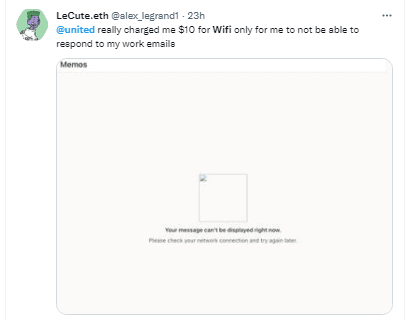 Two more passengers tweeted their disappointment here: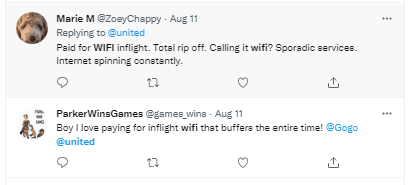 To be fair, passengers generally don't tweet or publicize when wifi is good, just when it isn't, so the above is possibly not that representative of United's wifi service.
How can I tell if my United Airlines flight has wifi?
To tell if you will have internet access available on your United Airlines flight is quite straightforward.
Go to the United Airlines website (united.com) or the United app and find your flight status page which will tell you if there will be wifi.
At most US airports you can also check the information screen at the departure gate which will tell you.
How to connect to United wifi
When you board you should switch your phone/device to airplane mode (flight mode) and then switch wi-fi back on.
To access United wi-fi:
Select view available wireless networks on your device and select "United_Wi-Fi".
Open a browser. This should automatically open the United wi-fi portal. If it doesn't then enter the URL www.unitedwifi.com in the address bar.
Purchase a wi-fi plan and connect to the wi-fi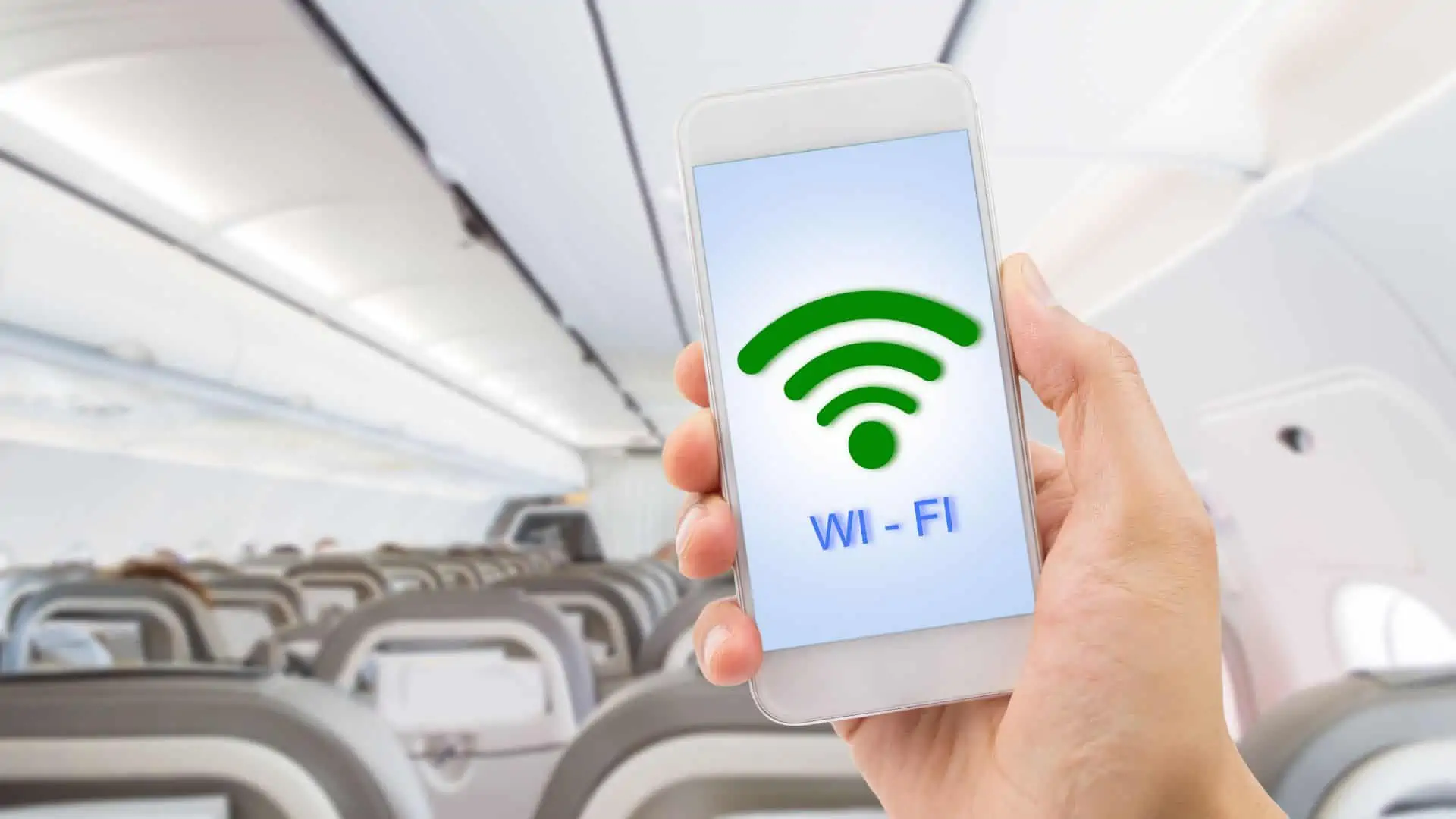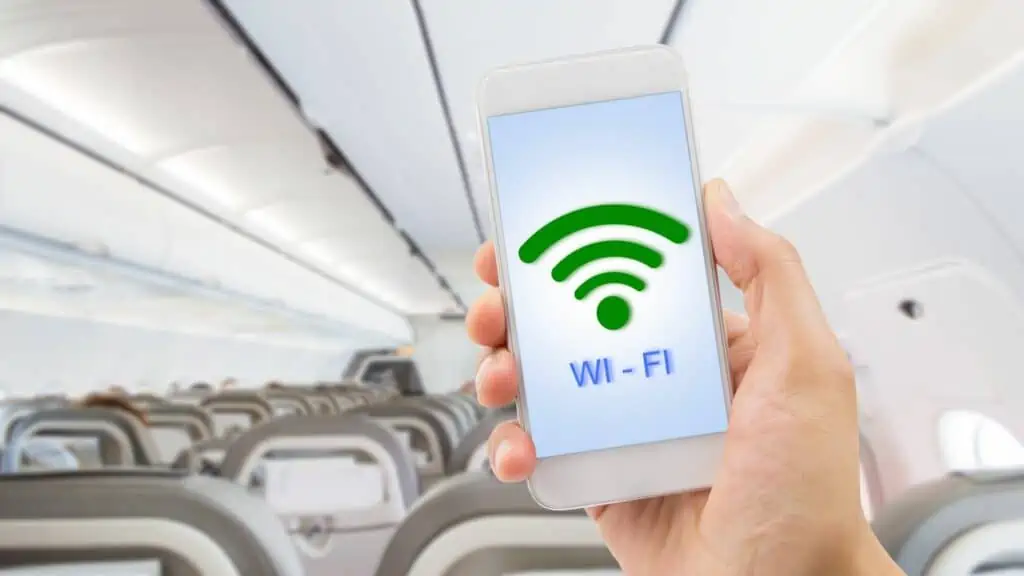 Can you make voice calls or text using United Airlines wi-fi?
You cannot make voice phone calls using your mobile phone network and making VoIP calls (and video/audio conferencing) using services such as Skype, Facetime, Whatsapp, Facebook Messenger, Zoom etc. is also strictly prohibited. (A very good thing too in my opinion as who wants to sit for hours having to listen to one side of a telephone call!)
If someone was to try to call you on your mobile phone number (while it is in airplane mode) they would get a message stating that the number was unavailable. They can leave a voice message which you can pick up when you land.
You cannot send texts (SMS) either as that uses a GSM network. However, you can send text messages using services such as Whatsapp and Facebook Messenger.
See my post Can you text on a plane
Can I watch Netflix on United Airlines wifi?
The United Airlines wi-fi system does support Netflix or any other video streaming services such as Youtube. This means that if you want to watch a movie or tv show you will have to rely on the inflight entertainment system (if it is provided) or download them to your device prior to your flight.
United does offer a personal device entertainment system. This is a free streaming service from its inflight entertainment system to your own personal device. To use this service you need to download the United Airlines app onto your phone or tablet.
United Airlines wifi refund
If you purchase wi-fi and the wi-fi is not working properly then you should speak to a flight attendant and ask if there is anything they can do to fix it.
If the cabin crew cannot fix the issue then you should apply for a refund at https://www.united.com/en/us/refunds giving your flight details and attaching your receipt.
Other airlines
United Airlines wifi | American Airlines wifi | JetBlue wifi | British Airways wifi | Icelandair wifi | Qatar Airways wifi | Aer Lingus wifi | Hawaiian Airlines wifi | Frontier Airlines wifi | Turkish Airlines wifi | Southwest wifi | Delta Airlines wifi
United inflight wifi FAQs
Is United Airlines Wi-Fi free?
In flight wi-fi on a United flight is not free, even for First Class passengers. You have to purchase access to United Airlines inflight wifi on a flight by flight purchases or monthly and annual wifi access plans.
Is there free texting on United Airlines
On most United flights you can send text messages over Wi-Fi for free using apps such as WhatsApp, Facebook Messenger etc.
Do I need the United Airlines app to watch movies?
To watch movies etc on your personal electronic device, streamed from the inflight entertainment system, you do need to download the United Airlines app.
Related articles
Can you use a cellphone on a plane
Can you use WhatsApp on a plane
Can you listen to Spotify on a plane
Can you listen to an audiobook on a plane
Flying on Qatar Airways? Find out about Qatar Airways Wifi.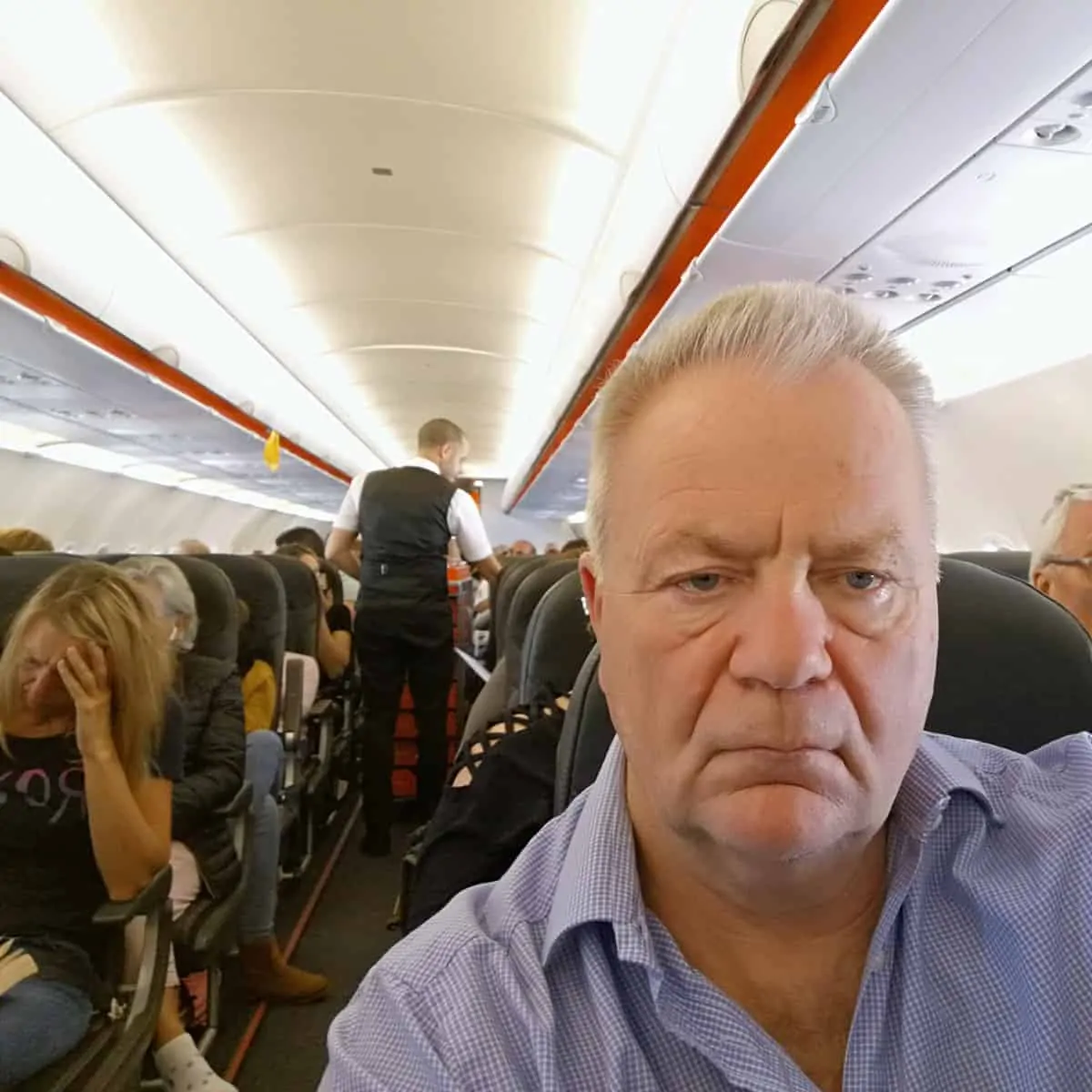 I have been traveling around the world by air since the early 70s and living overseas too. I worked for British Airways for a number of years and I am also a private pilot. About Me