If you are going to fly with Frontier Airlines and want to work while you fly or want internet access for entertainment then you will want to know does Frontier Airlines have wifi and what it costs.
The quality of internet access and onboard wifi offered by many airlines is hit or miss much of the time and some would say it isn't worth having.
Having said that having it available is becoming expected for the majority of passengers, particularly those who are flying on business.
So is wifi available on Frontier Airlines flights?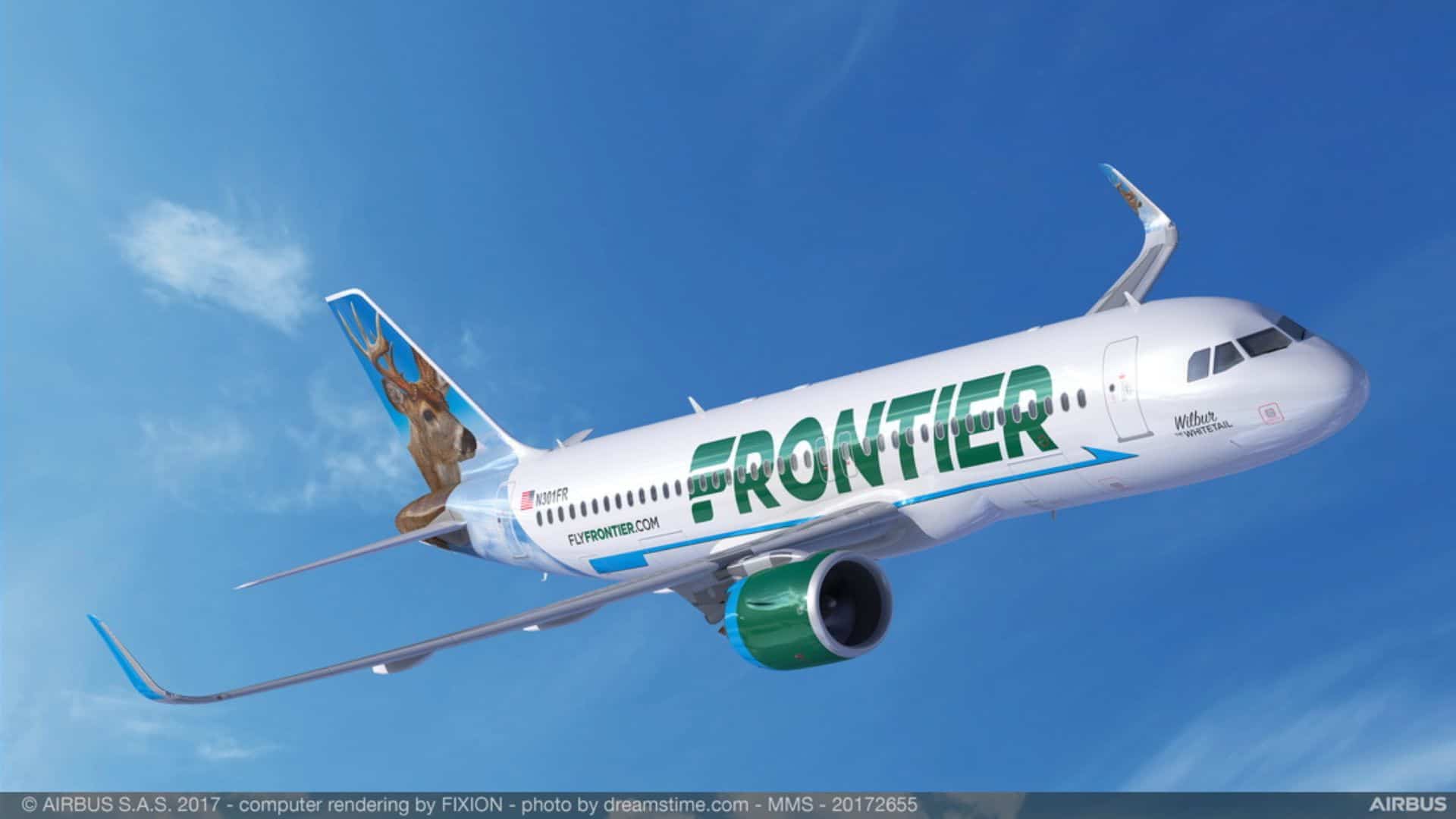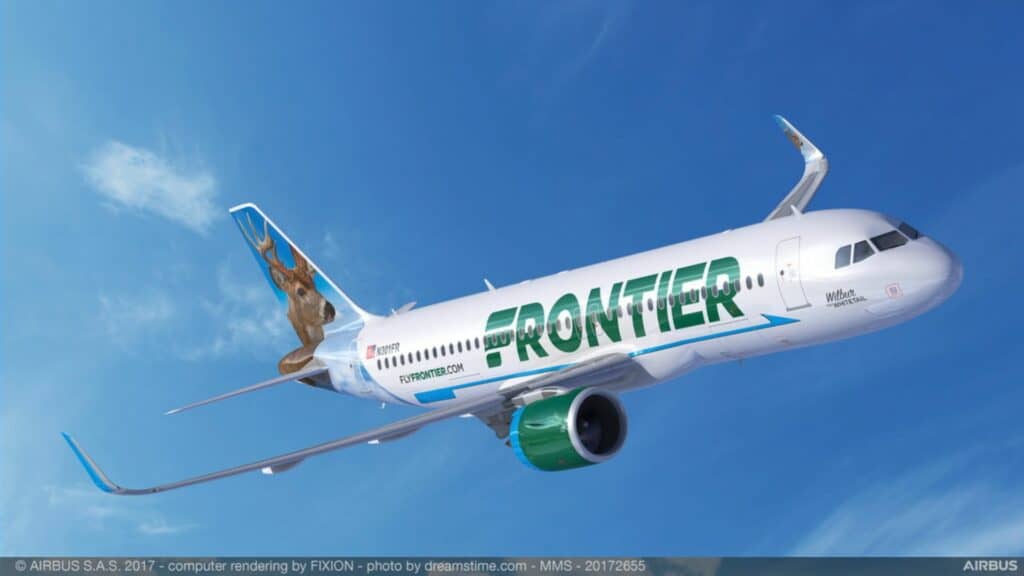 Frontier Airlines wifi
Incredibly, Frontier Airlines do not offer wifi internet access on any of its fleet of aircraft.
There aren't many airlines that do not offer some form of wifi or at least have plans to offer it in the future.
Frontier seems to be at odds with the norm as they state the following on their website:
These services are not currently available on Frontier flights. The lack of these services and electrical outlets on our flights means cost savings, and the lowest fares possible can be passed on to our customers!

https://faq.flyfrontier.com/help/in-flight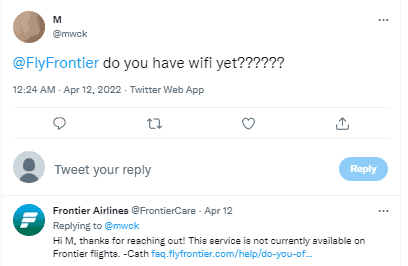 It is certainly expensive for an airline to fit the necessary equipment in their aircraft to offer wifi internet access to passengers so there are savings to be made in:
the purchase and installation cost
fuel savings in not carrying the equipment.
Whether these savings allow them to keep their fares low enough to gain extra business is an interesting business model.
This passenger on Twitter doesn't believe so:

Many passengers expect there to be wifi available so I am sure that those passengers will be put off flying with Frontier, unless there is no alternative carrier available on a particular route.
What do Frontier passengers think?
There are many passengers on Twitter letting Frontier Airlines know that they are not impressed with their policy of having no inflight wifi: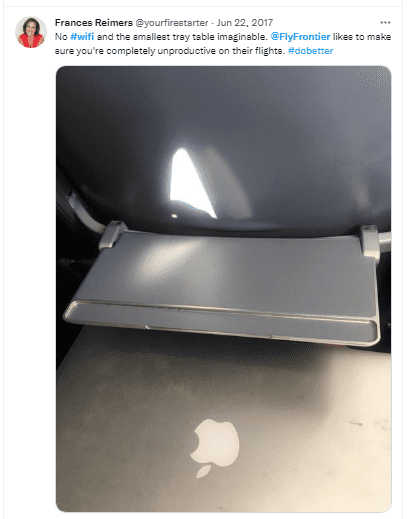 Other airlines
United Airlines wifi | American Airlines wifi | JetBlue wifi | British Airways wifi | Icelandair wifi | Qatar Airways wifi | Aer Lingus wifi | Hawaiian Airlines
Related articles
Can you use a cellphone on a plane
Can you use WhatsApp on a plane
Can you listen to Spotify on a plane
Can you listen to an audiobook on a plane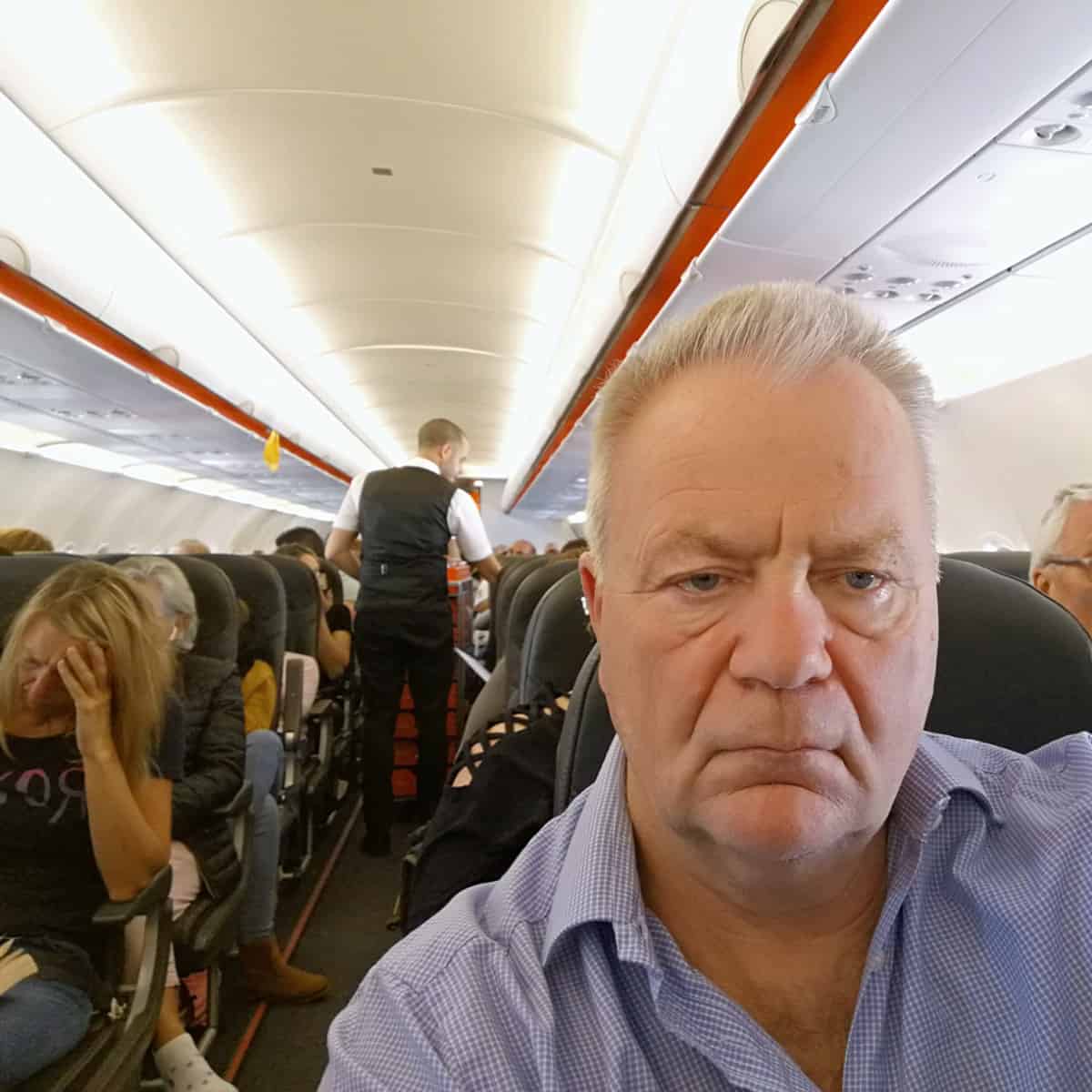 I have been traveling around the world by air since the early 70s and living overseas too. I worked for British Airways for a number of years and I am also a private pilot.