The quality of onboard wifi with most airlines is rather hit and miss and it is no different with British Airways wifi. Some aircraft have wifi while others do not and the wifi may be good enough to stream videos but it may not.
Just like most other airlines, British Airways (BA) is upgrading its fleet to be able to offer wifi on all aircraft but obviously, this takes time as it is not just a matter of fitting a wifi hub as you might do at home. Aircraft must wait for a particular scheduled maintenance slot in order to fit everything necessary to provide wi-fi services safely and securely.
Having said that it is claimed that 90% of British Airways planes are now set up to deliver onboard wi-fi. The remaining aircraft in both the long-haul fleet and the short-haul fleet should be given in flight connectivity within the very near future.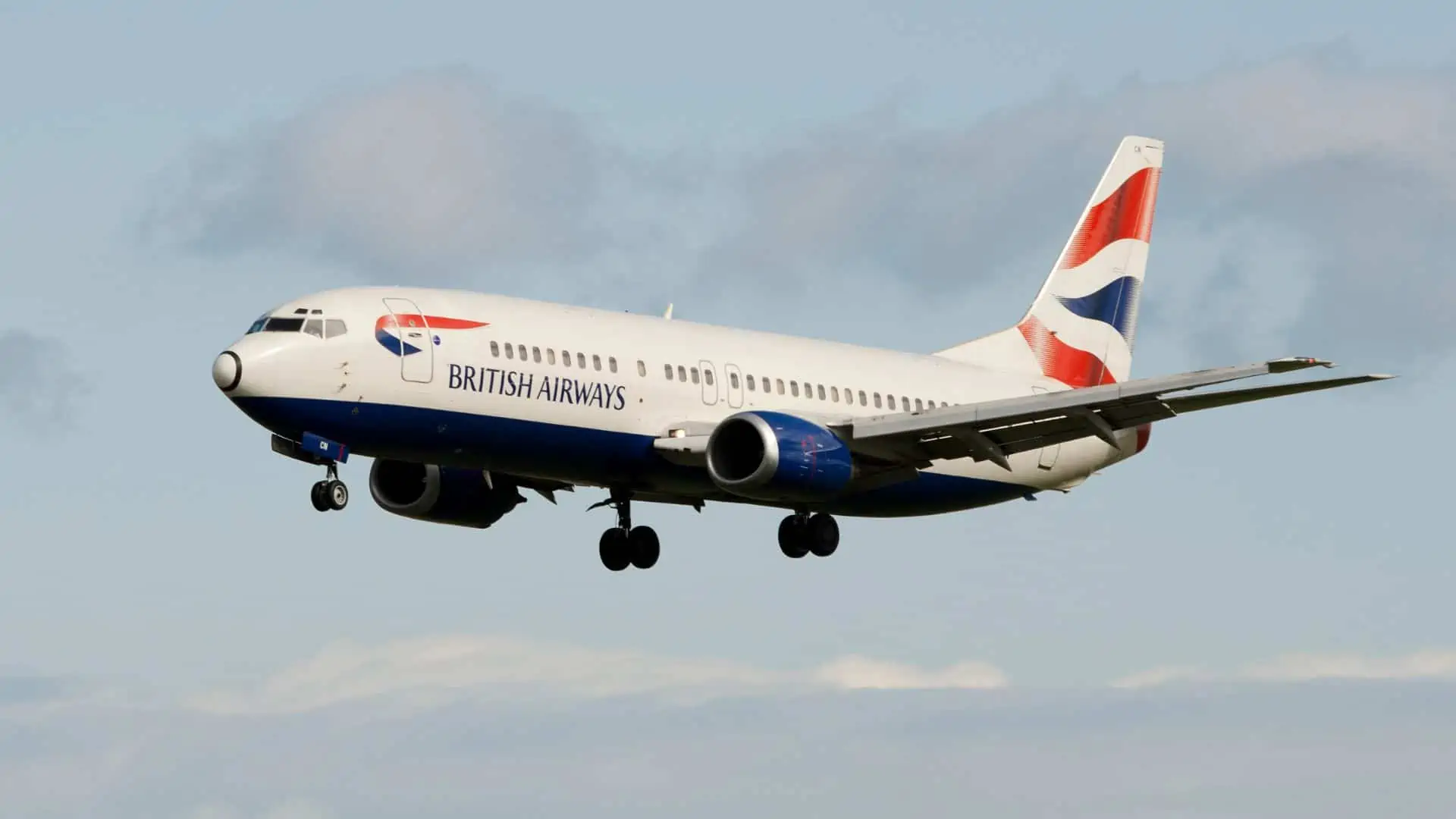 How good is the wi-fi on British Airways?
Onboard wi-fi on any airline will not be as good as you are used to at home or in your office. But it does improve year on year.
If you are on a very long flight then you may not have a good connection throughout the entire flight as satellite reception can vary depending on what part of the world you are flying over.
Sometimes it may be very good, as this passenger tweeted: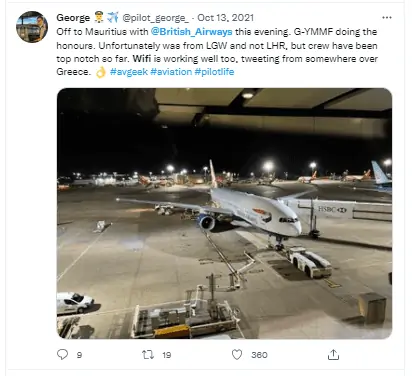 And at other times it may be very bad, as this passenger Tweeted to British Airways: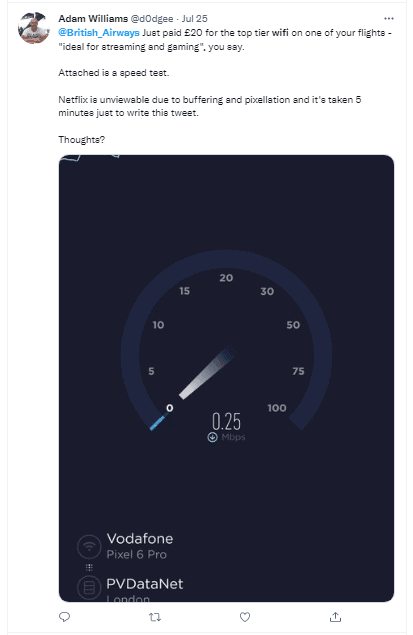 What does British Airways wifi cost?
The cost of the wi-fi packages depends on various factors such as the package type, whether it is a short-haul flight or a long-haul flight and lastly on the duration of the flight.
British Airways wi-fi has two separate packages available but you should note that you can only use the wi-fi you have purchased on the device you used to sign up on. So, for example, you cannot sign up on your phone and then also use it on your laptop or tablet.
I am not sure if you could set your phone up as a wi-fi hotspot and then log into that from your laptop or tablet. I will test this the next time I fly with British Airways.
"Messaging" wi-fi package
The first is "Messaging" which allows passengers to use instant messaging applications and also to send and receive text-based emails (but with no attachments).
Messaging
Instant messaging and emails without attachments
---
"Browse and Stream" wi-fi package
The second package is called "Browse and Stream" and this not only allows passengers to send and receive instant messages and emails without attachments but will also allow passengers to send/receive emails with attachments, browse the web and social media and also to stream music, video streaming (such as Youtube) and watch movies.
Browse and Stream
Messaging + email attachments, browsing, social media and streaming music and movies
---
How can I tell if my British Airways flight has wifi?
Since much of the fleet now have a wi-fi connection your chances of having wi-fi available on British Airways flights are quite high. However, it is not really possible to know before you get onboard whether the aircraft will have a wi-fi service, particularly as for operational reasons, aircraft can be changed at short notice.
This passenger showed his annoyance on Twitter at discovering that the long-haul aircraft he was on was not a wifi enabled flight: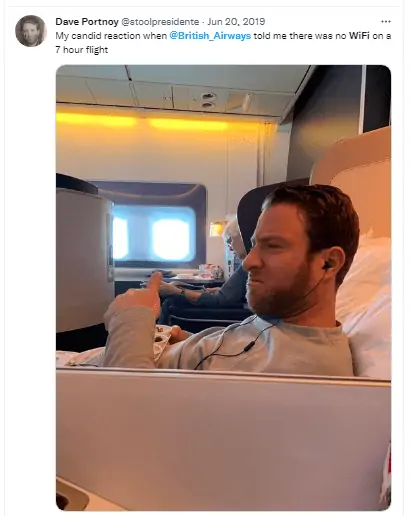 How to connect to British Airways wifi
The following are British Airways' instructions on how to connect and pay for their wifi (called .air):
If you are traveling on a wifi-enabled aircraft your crew will advise you once on board.
Once cruising above 10,000ft enable 'flight mode' on your device. Please decide which device you would like to use for the duration, as you will be unable to switch the connection between devices.
Go to Wi-Fi settings on your device and join the 'BAWi-Fi' network.
Open your web browser and the .air homepage will open automatically. If not, please type shop.ba.com into your web browser to register or log in.
Select and purchase the wi-wi package that's right for you. (You can choose different time periods and speed packages)
Once you've purchased wifi they advise that you should open a new tab in your browser to access other sites. If not, and need to get back to the .air homepage then enter shop.ba.com into your browser URL and you'll be taken back to the homepage.
Note: You no longer have to have a .air account to purchase wi-fi access as you can now purchase as a guest. However, if you fly with British Airways regularly then registering and having a .air account will make purchasing easier on any future flight.
Can you make voice calls or text using British Airways wi-fi?
You cannot make voice phone calls using your mobile phone network and neither can you make voip calls using services such as Skype, Facetime, Whatsapp, Facebook Messenger, Zoom etc. (A very good thing too in my opinion!)
If someone was to try to call you on your mobile phone number (while it is in airplane mode) they would get a message stating that the number was unavailable. They can leave a voice message which you can pick up when you land.
You cannot send texts (SMS) either as that uses a GSM network. However, you can send text messages using services such as Whatsapp and Facebook Messenger.
See my post Can you make phone calls on a plane
Does British Airways have free Wi-Fi?
It seems that free wifi is only available to First Class passengers. British Airways charges other passengers to use in flight wifi. Even Business class (Club World) passengers have to pay for wifi.
The only things you can do for free using the wi-fi is to view detailed flight information and also the British Airways website (to manage your booking etc).
See this disappointed business class passenger's comment to British Airways on Twitter (that was not replied to).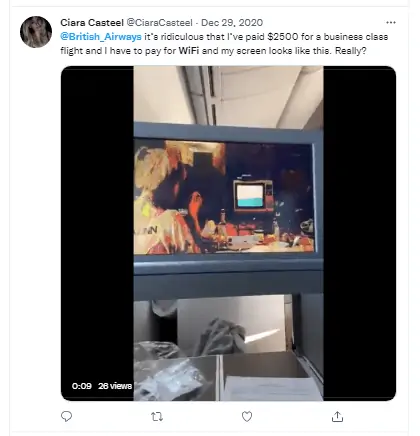 Does British Airways Have Wifi On International Flights
British Airways does offer wifi on its international flights. Passengers can enjoy the convenience of staying connected and accessing the internet during their journey. With the availability of wifi, travelers can browse the web, check emails, and even stream their favorite shows or movies while flying.
British Airways ensures that their passengers have a seamless and enjoyable experience, keeping up with the demands of modern connectivity.
Can I watch Netflix on British Airways?
Fortunately the British Airways wi-fi system does support Netflix.
Provided you have purchased their Browse and Stream package, and the wi-fi is working correctly you will be able to watch your favorite movies or shows.
Claiming a refund if the wifi is not good
If you purchase wi-fi, particularly the Browse and Stream package, and the wi-fi speed is not fast enough to stream or whatever you purchased it for then you should speak to a flight attendant and ask if there is anything they can do to speed it up.
If the cabin crew cannot fix the issue then you would be advised to take a screenshot using a wi-fi speed check app to show how slow it is and then when you arrive, you can send details to British Airways complaints (ba.com/complaints) including the speed screen shot and a copy of the receipt to request a refund.
Other airlines
United Airlines wifi | American Airlines wifi | JetBlue wifi | British Airways wifi | Icelandair wifi | Qatar Airways wifi | Aer Lingus wifi | Hawaiian Airlines wifi | Frontier Airlines wifi | Turkish Airlines wifi | Southwest wifi | Delta Airlines wifi
BA Wifi FAQs
Is there Wi-Fi on British Airways First Class?
Free wifi is provided to all first class passengers, where wifi is available on that particular aircraft.
How fast is British Airways Wi-Fi?
The speed of BA's wifi depends on the package selected. The Browse package will give similar speeds to a 3G service while the Stream package can give speeds of at least 0.66mps and is normally much faster.
Do you have to pay for BA Wi-Fi?
All passengers in Business Class or Economy class have to pay to access onboard wifi. It is normally free for First class passengers.
Related articles
Can you use a cellphone on a plane
Can you use WhatsApp on a plane
Can you listen to Spotify on a plane
Can you listen to an audiobook on a plane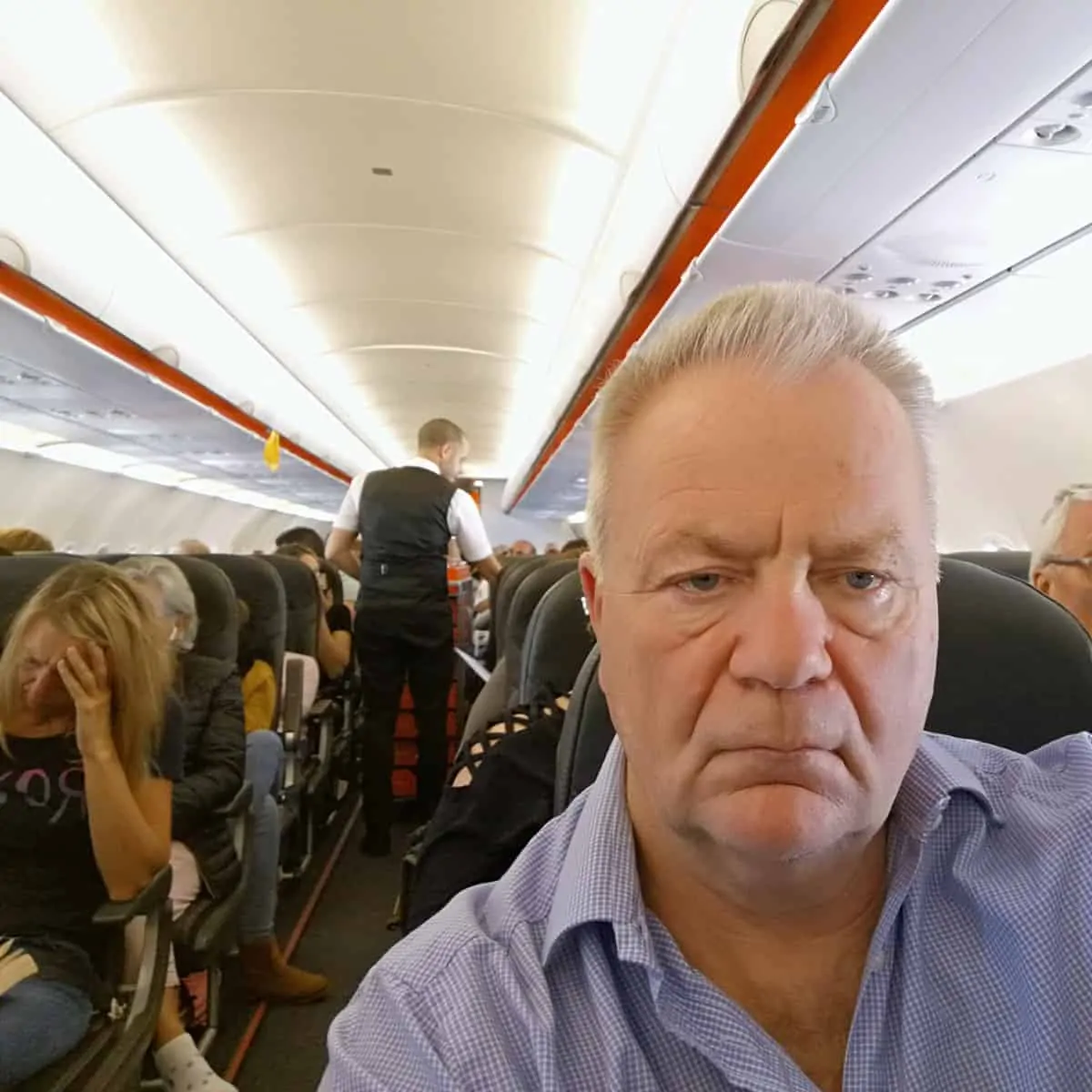 I have been traveling around the world by air since the early 70s and living overseas too. I worked for British Airways for a number of years and I am also a private pilot. About Me